"As I was leaving football practice with my three kiddos, my 4-year-old was so tired he started crying and acting a fool.
Then, my 7-year-old daughter started crying because I told her we were having red potatoes with dinner.
She clearly wasn't a fan, so I threw my hands up and said, 'FORGET IT! McDonald's tonight!'
We went through the drive through to order food, and all three kids were now crying for one reason or the other.
I went to pay and realized I LEFT MY PURSE AT HOME.  Welp, now I wanted to cry.
I looked at the young man with tears in my eyes from being stressed and annoyed and said, 'Hun, I am so sorry. I have to cancel that order. I left my purse at home when we went to football tonight.'
Without hesitation, he took out his wallet and swiped his card before I could even say, 'No, Hun. It's okay! I will be right back!'
He replied, 'No, it's totally fine. My pleasure!'
I snapped a quick picture and asked his name. He replied, 'Wyatt Jones ma'am.'
I told him I would be right back with cash for him, and he tried hard to talk me out of it.
I just want his parents to know how KIND and COMPASSIONATE their son was tonight!
He made this stressed out momma pause for a moment.
I realized this is exactly what we parents are trying to do — raise great humans.
Well Wyatt sir, you are an amazing human!!!
I went back and made him take cash.
He didn't want to take more than he had paid, but I wanted him to know when you put good out in the world, it comes back to you tenfold!
Wyatt, do not let this world change your kind heart. It's people like YOU that will change this world for the better.
Wyatt truly stopped me in my tracks. My family has been BLESSED to be on the receiving end of kindness.
Just recently, our friends organized a fundraiser to cover hotel costs for our daughter's upcoming hospital visit.
I know how humbling it can be to be on the receiving end of kindness, BUT this hit different for me.
This young man didn't know our 'story,' but was compelled to cover our food that day.
He whipped out his wallet WITHOUT HESITATION simply because he was trying to be kind.
I truly do not think Wyatt understands the impact he made on our children, my family, and myself.
And honestly, I have no doubt he has impacted the world as well.
Our world is hurting right now and a tad scary, but Wyatt made me realize there is still SO MUCH good in the world.
Kindness heals a hurting heart and that's exactly what he did for me.
If we had more Wyatt's in this world, can you imagine how much better we would be?!"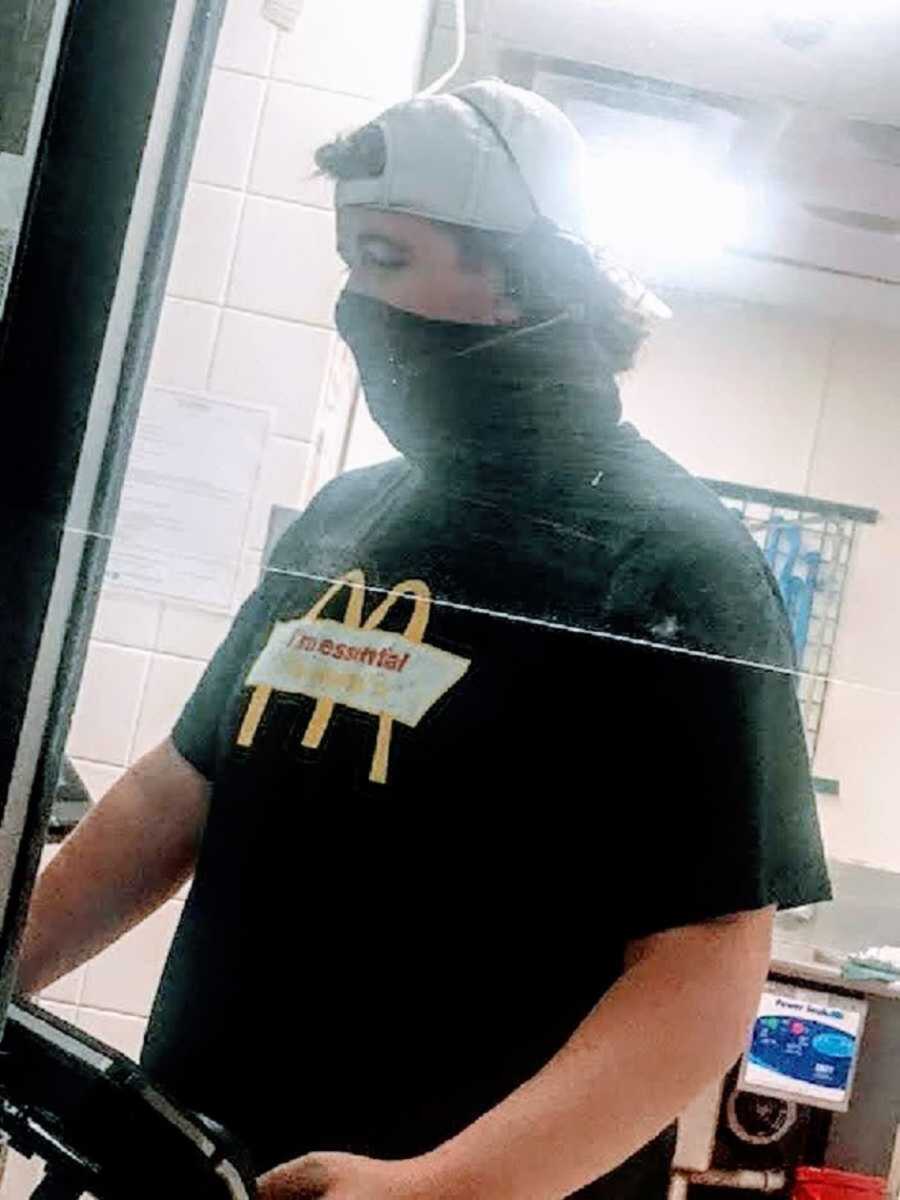 This story was submitted to Love What Matters by Brittany Reed of Ohio. Donate to Wyatt's fund on GoFundMe. Be sure to subscribe to our free email newsletter for our best stories.
Read more about amazing acts of kindness:
'I don't know how to thank you,' he whispers. 'I'm a single dad. It's so hard.' He's crying now. When I got to my car, the tears came flooding.': Woman shares act of kindness for struggling single dad
'My card got declined in the checkout line. I was a new mom with 2 kids under 3. I felt like I could just melt into the floor.': Mom pays it forward after stranger's act of kindness
Help us show compassion is contagious. SHARE this story on Facebook with family and friends.