Light in a Dark Place
"Before I met my wife, I was struggling with depression and anxiety. To be clear, these things didn't go away, but having a stable loving relationship absolutely provided me with the comfort and security I needed in order to tackle the issue. It was a particularly bizarre time in my life. My aunt had just been murdered in her home by a deranged neighbor the year before, and around that same time, I was cast as a villain within my community after I had fallen in love with my best friend, which ended up ruining the relationship she was in.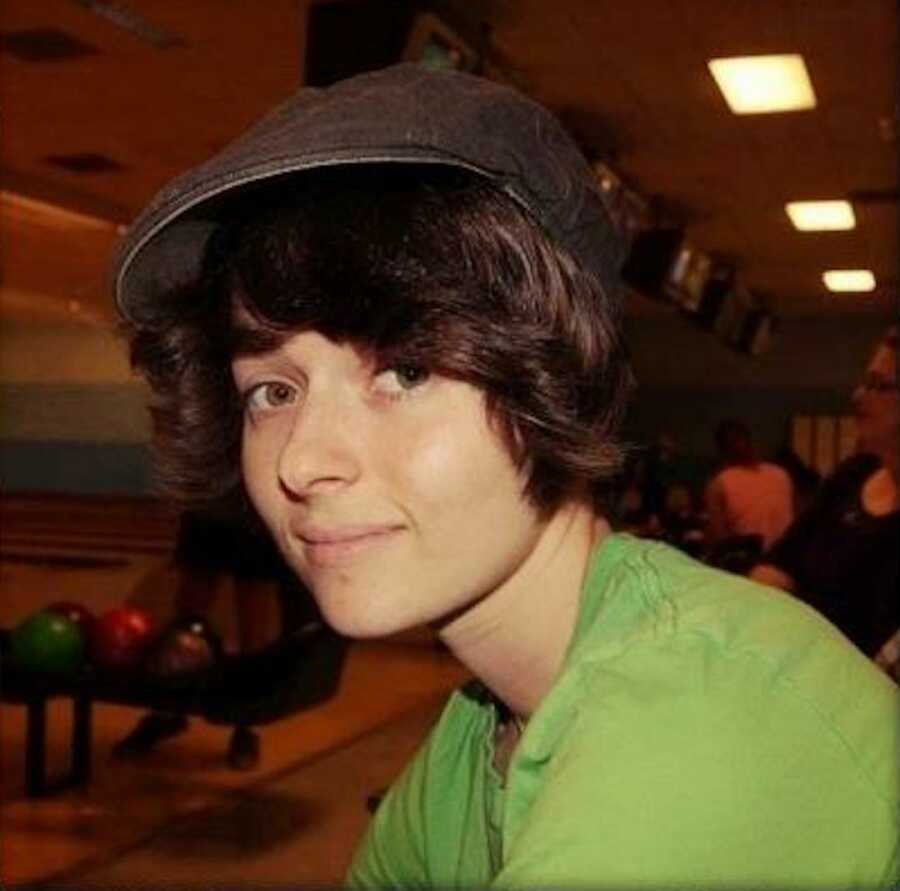 My best friend stopped talking to me and then was deployed overseas. I was having a rough time. It was definitely the darkest place I'd ever been in. This intense heartbreak drove me to my guitar, and I ended up with a full-length record. From start to finish the album told the story of the 'break-up' with my best friend.
I was recording the vocals for that very record at Ardent Studios in Memphis when I met my wife. There was a local band shooting a music video there, and my wife, Karen, had the leading role. The director of the video was running around the studio trying to recruit more people.
'Do you mind getting slapped?' His pace didn't slow as he passed us, he was in a hurry to continue his search. He was laughing. A really jovial guy who was close friends with my producer.
'Sure, man,' my producer said. He turned to me. 'You wanna get slapped?'
We made our way to Studio C, and as we got closer, we saw a line of people that started in the hallway. The other recruits. Karen was waiting in studio C in front of the camera. Across from her was a bar stool. One by one the people in line sat down in front of Karen and she slapped them across the face to the beat of the song. My producer explained to me that Karen's boyfriend was in the band. They were in Studio C also, waiting to be slapped. When our part of the line made it to the doorway, I finally saw Karen.
I always get crushes on straight girls, and Karen was beautiful. I sat down in front of her and tried so hard to play it cool. I'd never been slapped before. She would tell me later that she took it easy on me because she thought I was cute.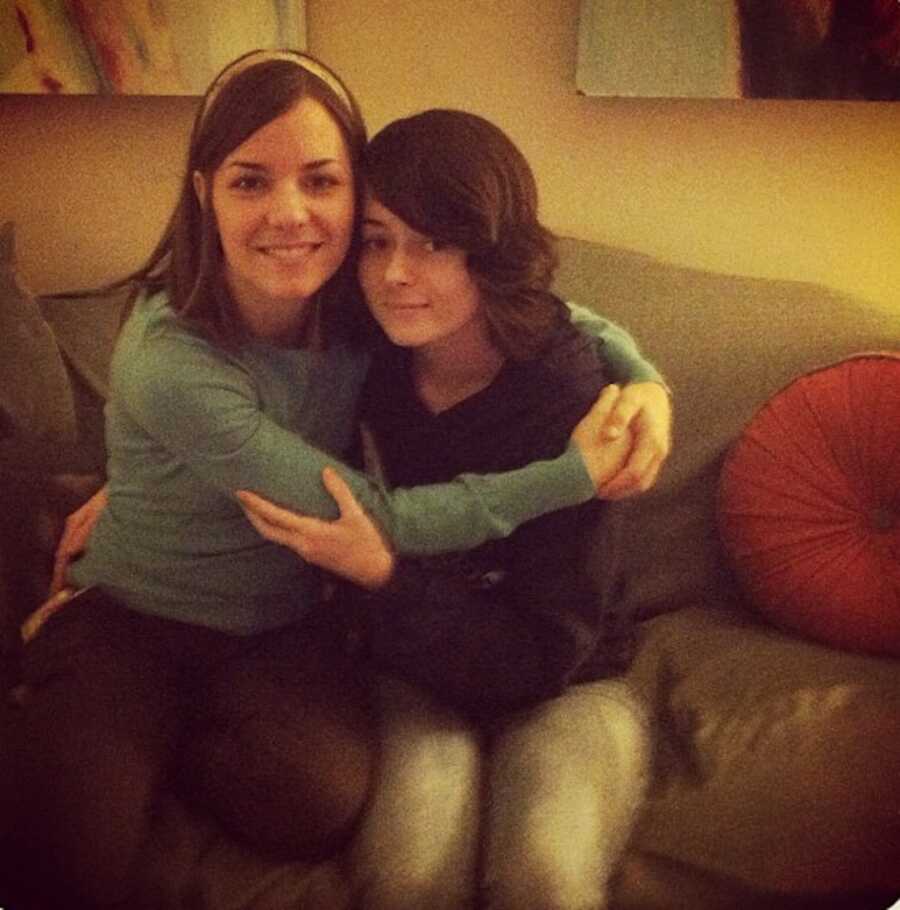 A Budding Friendship
Not long after that, she slid into my DMs, as they say now. She wanted me to let her know when my next show was. She had checked out my music and wanted to see it live. And at my next show, there she was. It was at this place called the HiTone. She showed up late after I'd already played. I was sitting on this long teal couch behind our merch table. She sat with me the rest of the night.
Gosh, I don't even remember what we talked about, but I absolutely had a crush on her, and I was certain I had no chance in hell. She would end up getting engaged to her boyfriend. One night, we were alone at the park and sat on the swings talking. I told her all about my past relationship drama and how I was still absolutely affected by it. I explained that I was one of those wholesome Dawson's Creek type kids and that I didn't drink or smoke and I was just looking for my counterpart, the girl next door. She quietly told me she wished she had met me sooner.
I was truly shocked. I think that was the first time I realized she liked me. She had been having issues with her fiancé and maybe she thought marriage would help. I don't know. She did end up marrying the guy. And not only was I invited to the wedding, but I actually attended. I had really grown to care about her, and I genuinely wanted her to be happy and for her marriage to work out. She filed for divorce less than a year later, and we immediately started a serious relationship.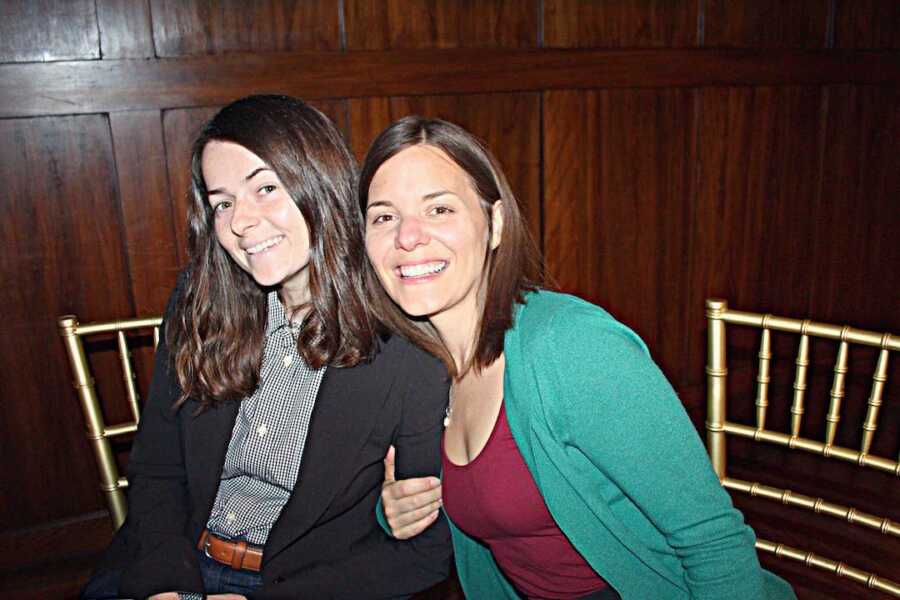 A New Relationship
That quick hop from one serious relationship to another really took its toll on things. We struggled at the beginning. She was silly and sweet and tiny, standing at just under 5 feet tall, but she was still grieving her failed marriage and all the stigma that comes with that. And being with me also meant Karen had to come out to the world. And to her parents. They had only ever met boyfriends, so her dating me was shocking. Some people probably thought it was a phase for Karen, but I'm happy to report from 8 years in the future that it was not.
My family loved Karen instantly, and maybe it sounds silly, but that's been my dream for such a long time. To find a partner who fit into my family. I am a big family person. They are everything to me. We are all really close. So having her fit so well was a dream come true.
I brought Karen to all the family functions. She was blown away by how big my family is and how close the core group was. My siblings and I would still wrestle and pop each other's pimples. We were in a constant state of laughter. But that's around the time that my little brother started to struggle. Along with his high school classmates, he experimented with drugs. This would prove a fatal journey for him.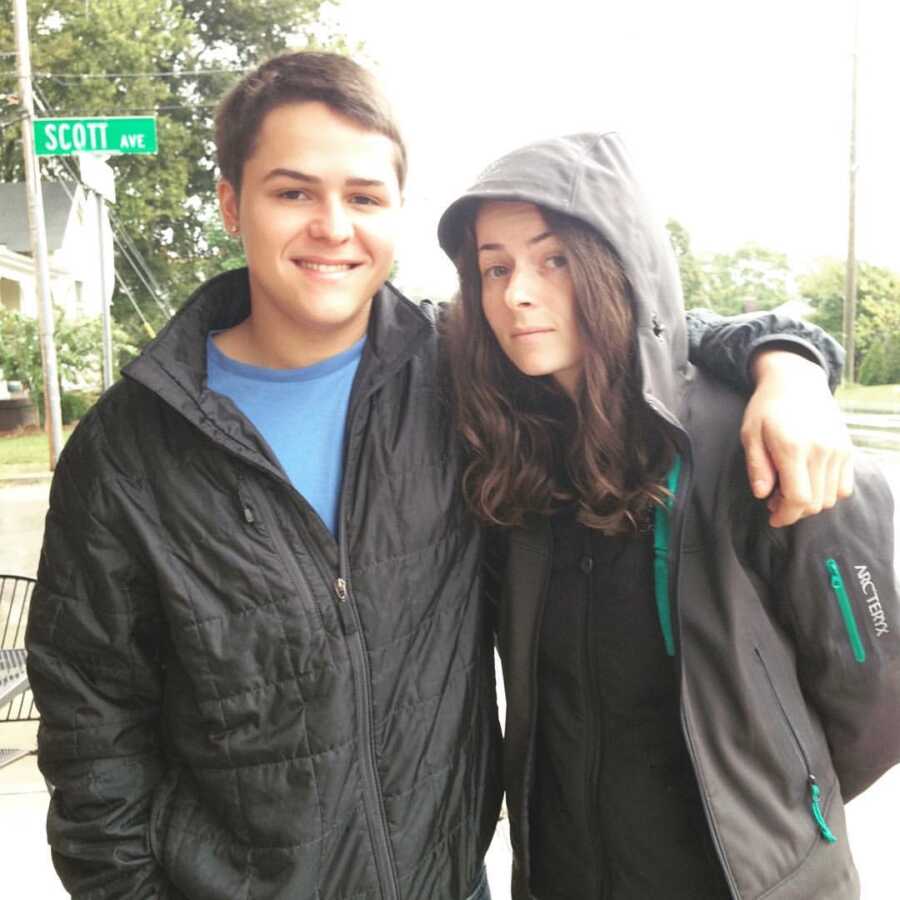 A Tragic Loss
Karen's first time meeting my little brother was at a rehab facility. When he relapsed again, he texted me that our dad was sending him to California within the hour to another rehab. This would be his first time away from home without any of us. It was devastating. Karen was with me when I got that news. I cried. I was scared for him. I saw the darkness and uncertainty of the path he was on. We quickly drove to the airport to see him off.
He seemed to thrive in California. He got to try surfing and scuba diving. When his treatment was done, he came back home and relapsed. He couldn't be around his peers from home without relapsing it seemed. He tried Nashville next. Karen and I went to visit him. It didn't seem ideal but it was nice to have him closer. After that, Karen and I got engaged. We had been together for 3 years by that time. My little brother wound up in jail a couple of times for possession. One of the times, he was close enough that I was able to visit him. I spoke to him through a phone from an entirely different building, and he was in front of me on a TV screen.
He was trying so hard. He said the cops that booked him took all the money he had in his pocket and told him it was his 'booking fee.' They laughed and walked away. He was realizing the gravity of his decisions. He was a nobody to these cops. He didn't even matter. It scared him. After that, he did okay for a bit. He needed a mental health check but was too scared to look under that hood. He stayed out of rehab and jail long enough to make it to mine and Karen's wedding. I made him promise. When Karen and I started the process of IVF to have a baby, my brother was one of our biggest supporters. He called me all the time with questions.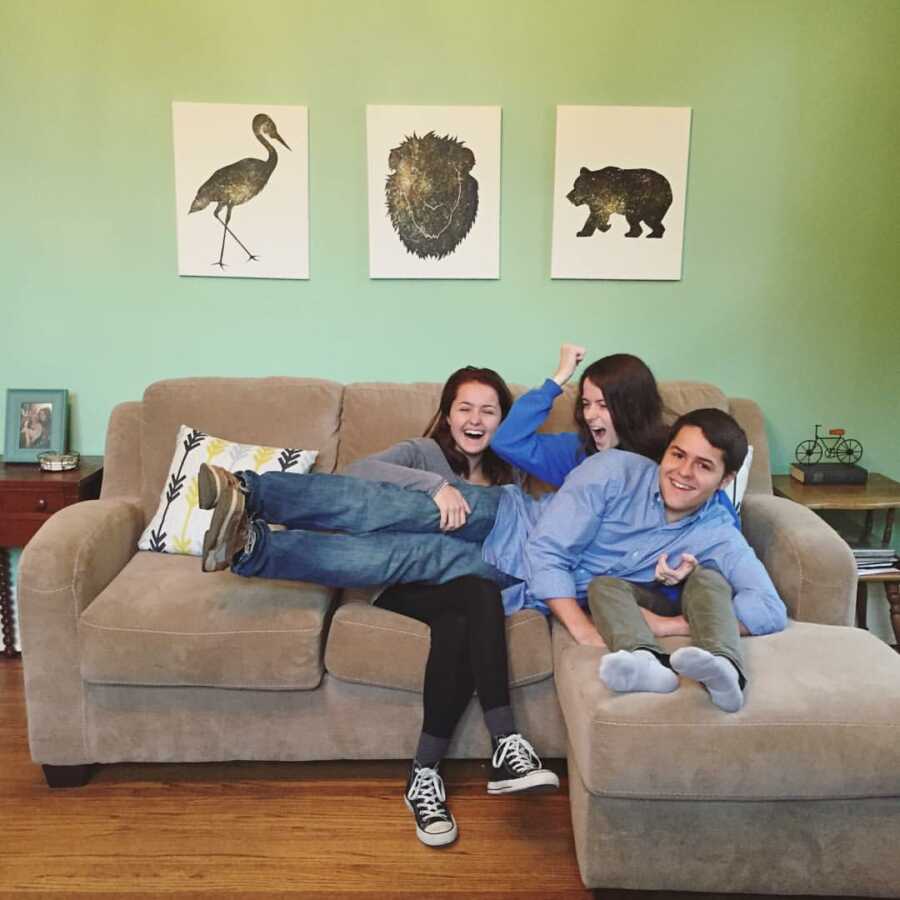 'That's so cool,' he would keep saying. Again, I made him promise he would stay out of trouble long enough to meet his nephew being born. He promised. My little sister and I both feared one day we would get a call that he was gone. And that day came. It was almost exactly a month before our son was born. Karen and I were at home. She was right next to me on the couch when I got the call. As you can imagine, I was inconsolable. I was pacing and sobbing. On and off the phone with my dad and siblings. Life had brought me to my knees again. But unlike the last time, I had this foundation beneath me.
Grief and Love
The steady, stable, unwavering, unending love between me and Karen created that foundation. I walk through this world now with comfort and confidence because of this. When I fell to my knees, Karen was there to help me back up.
Just last month, we hit the 5-year mark of my brother being gone. And 10 days later, my little sister got married. I officiated the wedding wearing the suit my little brother wore to my wedding. Karen read a poem about love and was the notary who made the wedding official, stamping the wedding certificate. Our son was the ring bearer. It was so special.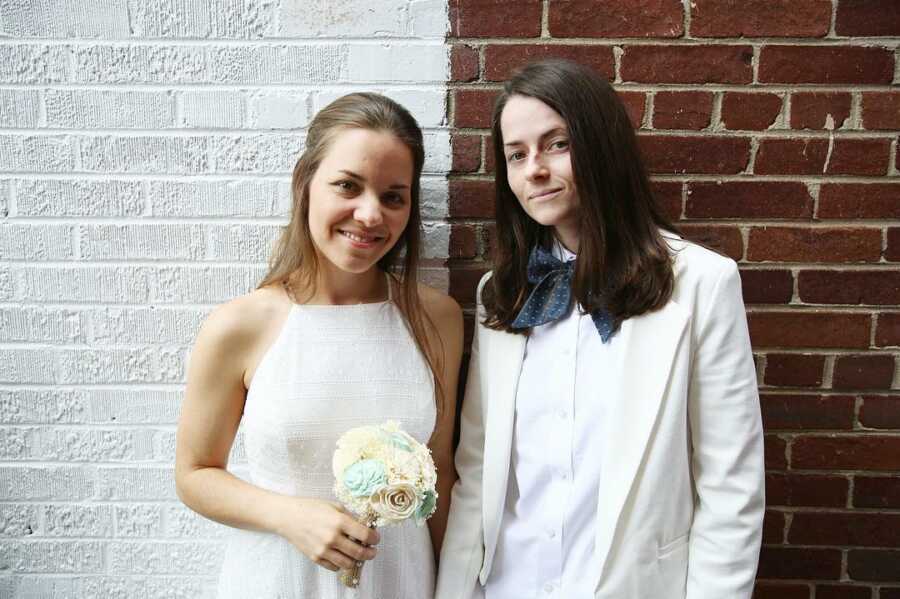 I wrote a few songs about my little brother. One was called, 'Come On, Boy' and was my plea to him to stay strong. The next was, 'Work To Do,' which I wrote after he passed. It was a song about grief and mourning but knowing you have to work on healing because your wife and kid deserve the best of you. The last song was, 'That Sibling Song.' I wrote that one for all my siblings. An ode to their impact on me. I'm so thankful to have them. And at the end of the song, a little recording plays of my brother saying, 'We're related to Alex da Ponte…she's aight.' And then he chuckles. Part of grief for me was finding ways to keep him alive. Finding reasons to say his name and keep him included.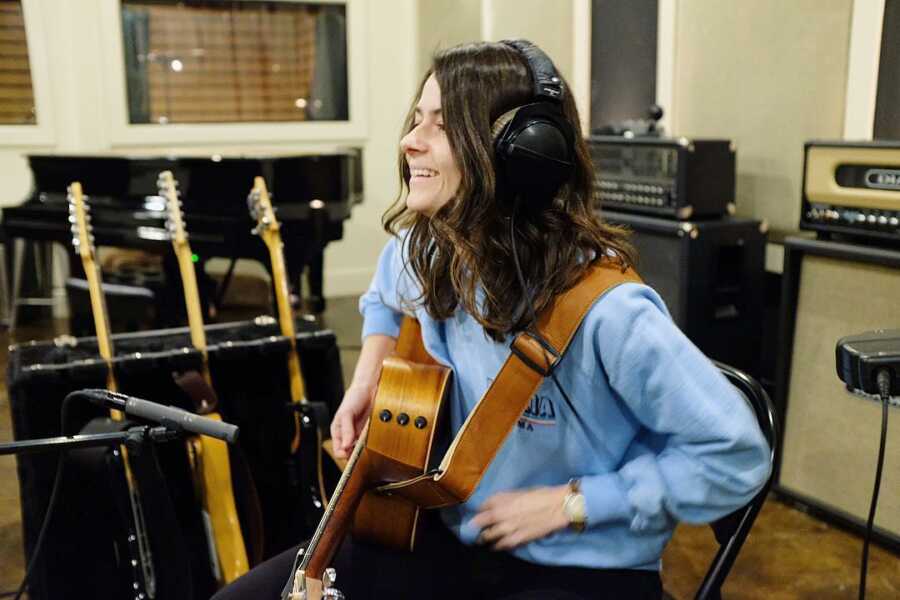 And of course, I wrote songs about and for my wife. There's a fun one called 'Dinosaur' about our first real date where we went to see the 20th-anniversary re-release of Jurassic Park. There's a sweet one from before we got engaged called, 'Like Home.' And the most recent song I've released is a track called, 'The Revolution,' which is an LGBTQ+ anthem, and the 'you' of 'there's only one thing that I need and that's you' is Karen. And she is what I needed. Truly. My life is better for having her in it. I am so lucky to have found my person."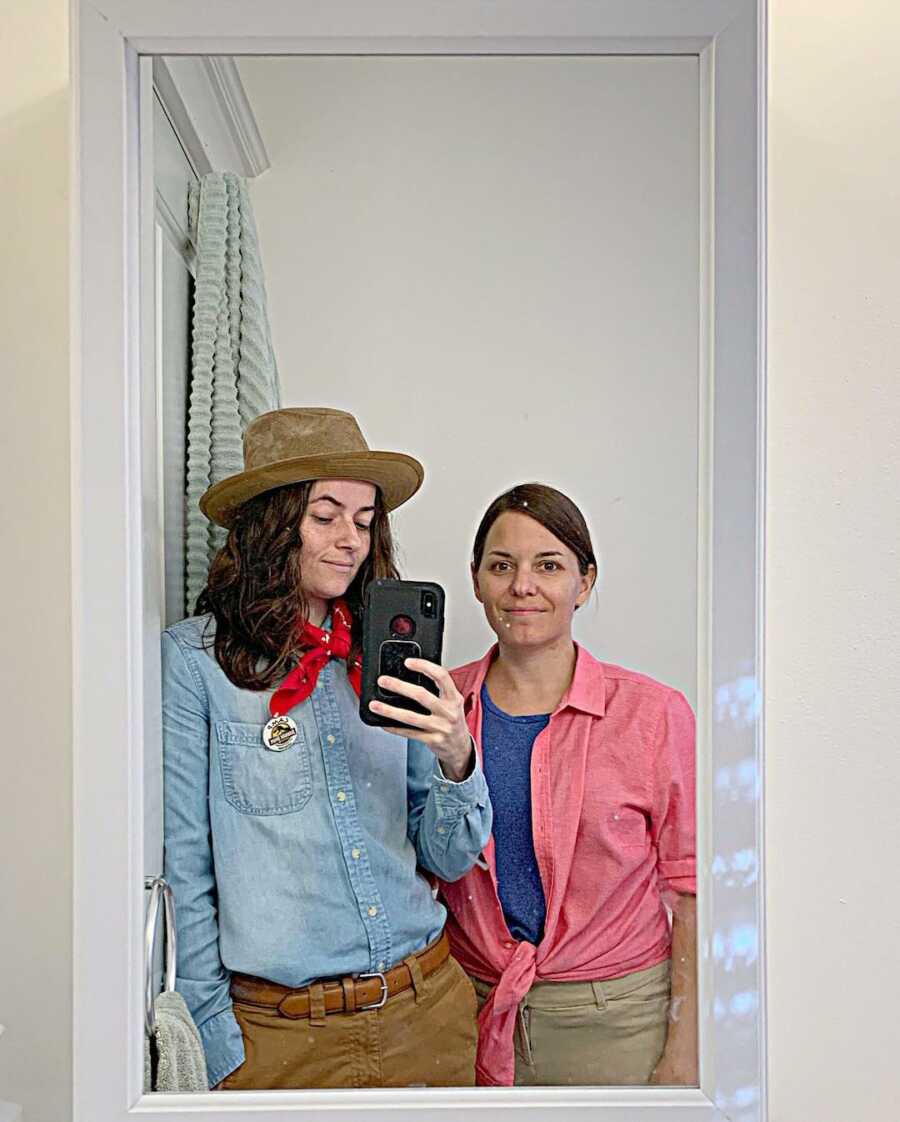 This story was submitted to Love What Matters by Alex da Ponte of Memphis, TN. You can follow her journey on  her website. Submit your own story here, and be sure to subscribe to our free email newsletter for our best stories, and YouTube for our best videos.
Read more stories like this:
'In public, we were just 'friends' and 'roommates.' For 17.5 years, we didn't tell a living soul.': Lesbian couple share years-long love, coming out story
'Someone says you two have been acting like lesbians. Two women shouldn't be sleeping in the same bed.' Tears sprung to my eyes': Lesbian woman navigates life after coming out
'Sarah got down on one knee. 'Will you marry me?' I pulled out a ring and said, 'Only if you marry me.': Lesbian couple share emotional love story
'Will you marry me?' It was the easiest YES I've ever said. We daydreamed about adoption until suddenly, it wasn't a daydream anymore.': Lesbian couple share emotional love, adoption story
Do you know someone who could benefit from this story? SHARE this story on Facebook.