Disclaimer: This story contains details of addiction and mentions of domestic violence which may be triggering to some. 
"They say a journey of a thousand miles starts with a single step. What they don't tell you is the journey may involve hills, mountains, rivers, lakes, planes, forests, jungles, oceans and the weather constantly shifts along the way.
Childhood Trauma
I remember the smell of alcohol on his breath. The white dodge neon always had a glass bottle of scotch sticking out of the center console and there was never a time a Marlboro light wasn't hanging out of his lips. I remember touching the bottle and looking at it after he picked me up from school and being scolded with the slurred words to 'put it down NOW.' I was only a third-grader, curious as to what my dad loved!
I loved horses and theater around that time. I was also a competitive swimmer, gymnast, violinist, and dancer. My grandparents funded things since all his money was spent on alcohol, and my mother was just trying to hold it together for my sisters and me. I would go on to reach many accomplishments in everything I did while I was a child. However, the activities would come to a halt by the time I reached 6th grade. I remember the day horses were ripped away from me and the dramatic impact it had on the next decade.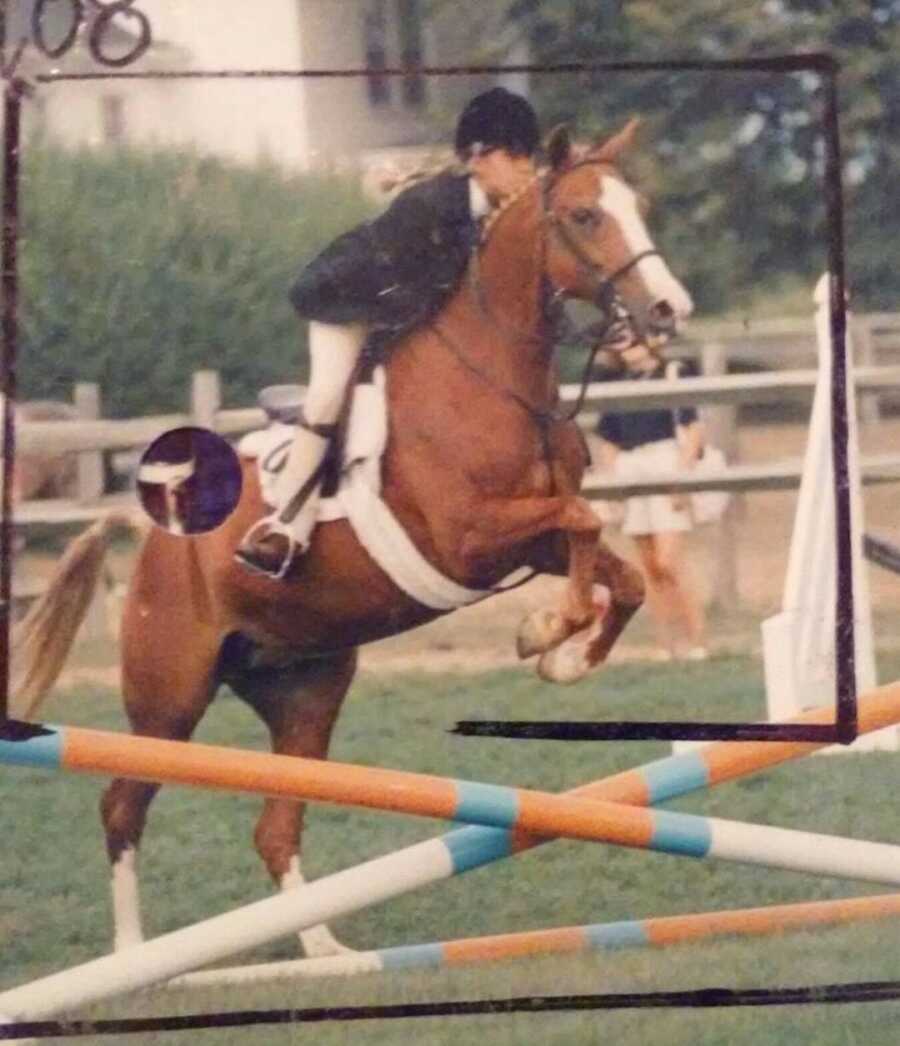 It was sometime in September, I was almost 12 and on the phone with a friend. My father was already drunk past his limit in the room next to mine. He was working on his music for the musical he had written.
The phone had 'beeped,' and I knew to answer all the calls. My dad was waiting for an important call from the landlord. It was him! I tiptoe to the next room and wait to be seen and heard. I better not interrupt. I've got to be gentle and quiet. He sees me, and I let him know the landlord is on the phone. He tells me, 'Not now Konnie, don't interrupt me.' He's drunk, so there's no use in repeating myself endlessly. I tell the landlord he's not home but will surely give him the message. It looked like he was a good way through that handle of scotch.
I go back to my room and call my friend back. We start singing Spice Girls songs and planning a group dance between friends. There were so many giggles before switching over to Celine Dion and Alanis Morissette. It's 1998. I have a wall full of blue ribbons from jumping warmbloods. I had just successfully placed first on a pony no one said I'd be able to ride. This pony was just too much and not safe. Something was wrong in his brain, my trainer said. I was on cloud 9. I succeeded.
My room door slams open. Within seconds, I'm being held up in the air by my arm. My dad is screaming at me that I'm selfish, he was waiting for the landlord to call, I needed to get off the phone, he needed the phone immediately. I freeze. My arm hurts. My butt hurts too now because after lifting me in the air and squeezing my arm as if I was a grown person and screaming in my face he throws me to the ground. I'm helpless. I'm crying. My friend heard the entire thing. I shut down. I wait for him to leave and climb out my window and run down the street to my friend's parents' house. I hide there for a few hours crying about why I'm not good enough to be valued by my own father (in child terms). Am I really selfish? I told him the landlord called!
Wired for Manipulation
This was the final, of many bruises and events, that sent me down a path of destruction and a cycle of abuse. It wasn't too long after I met Pat. He was 22 and could do ANYTHING. I was 12, looking like I was 17, with a heavenly body figure and a brain pre-wired for manipulation. I needed SOMEONE to love me. I already learned how to escape through marijuana, ecstasy, and cocaine. Pat had the goods. He offered me a 'bump', and that offended me. I wanted a line! I found out quickly dope was not coke, and I began my relationship with heroin. She comforted me and took away all the worry and pain, until it hurt.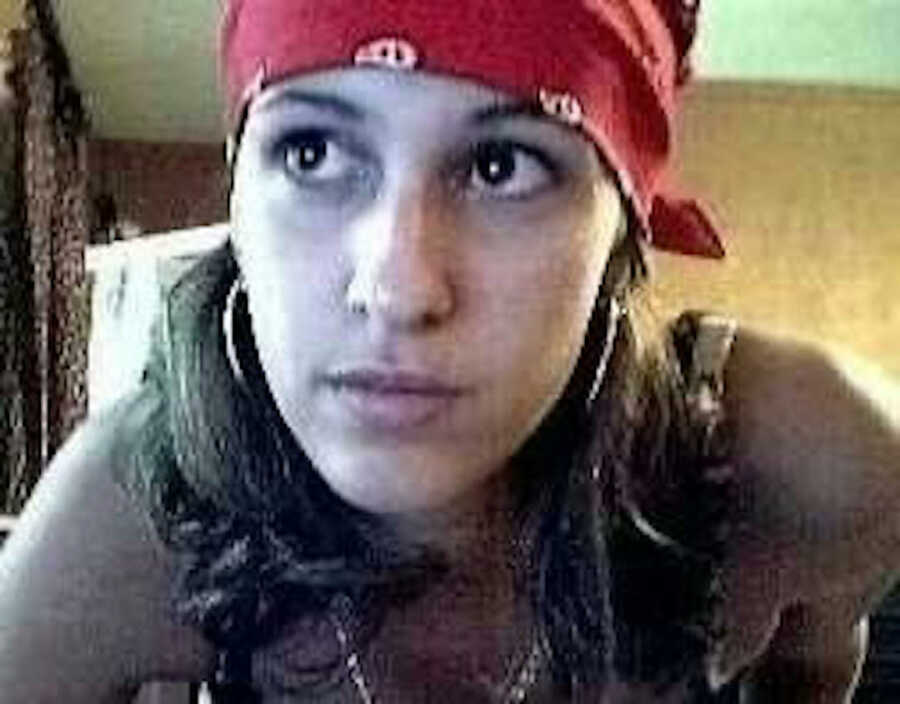 Pat found out my real age and admitted himself into a center. I hopped on the AOL chat rooms and found myself some drugs. I started selling them, and myself, just to get the next fix. Just to escape. I wasn't yet 13.
It wouldn't take long for me to leach on to the next older man who would feed me drugs. I would do anything I could get my hands on. I already had a high record of the men I slept with, only after I had been sexually abused and molested by my mother's co-worker. I blamed myself for being too seductive. By this time, I was getting involved in gang activity. I would frequently visit the 'hoods' of Long Island and would make trips to get drugs in Queens and Brooklyn. I was making a name for myself. I eventually ended up in a dual diagnosis psych ward after being found dumped on a street. I was sick and torn open from 3 men the previous night. They did a rape kit and searched for the men. They never found them. However, it wasn't enough to stop me.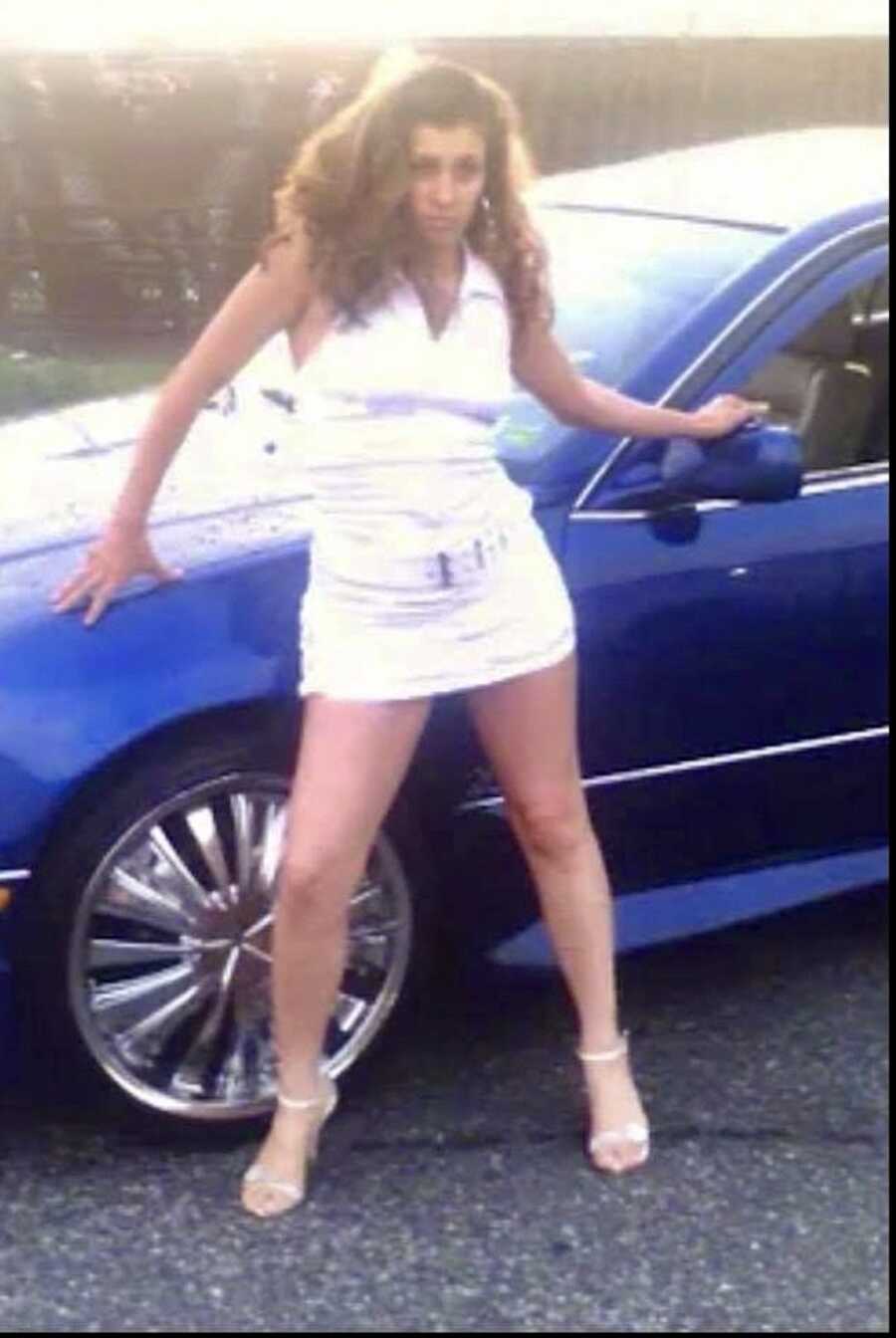 I'll never forget when my grandparents took me in to help me. I was now 13.  They loved me so much. They put me in a Catholic school where I would get expelled for selling cocaine. I tried public school again, but I ran away and found myself arrested. I was a juvenile delinquent. Even worse, I was going through withdrawal. I spent the next year in and out of psych wards and detox centers. Always going back to drugs whenever I got home.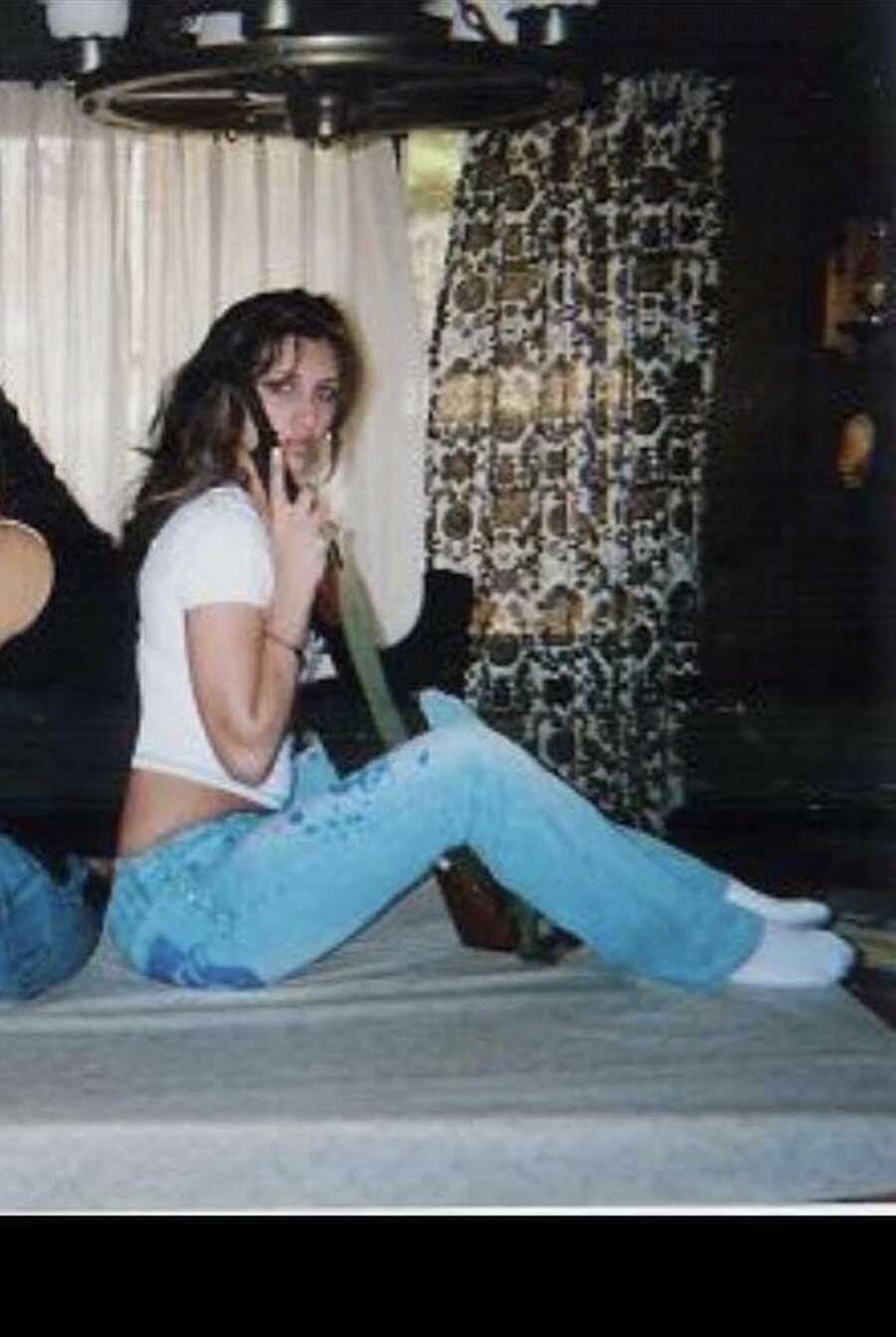 My final stint back on heroin was at almost 14 with my 23-year-old keeper. I'd continue using for about another year. It caught up with me. After being put on methadone, held in a psych ward, sentenced to juvenile detention, and ending up in a treatment center, I finally decided I had enough. I wanted to be better. Until the treatment center threatened to 'shut down the house' for the residents having 'guilt.' I was about to graduate, it had been nearly a year, and I was getting out for good behavior, and now I wouldn't be able to. So I did the unthinkable and split the program. I ended up in New Paltz, NY. I mustered up the courage to call my dad, who was now sober. He made the 6-hour drive to get me and bought me a pack of Newports on my request. For the first time, I really loved and trusted my father.
Parenthood and PTSD
I'd go on to be in a local commercial where I was rapping about keeping the local community clean. I was successful at staying off drugs, but school overwhelmed me. When I turned 16, I dropped out. Six months later, I got pregnant with my firstborn. I was now a teenage mom. I got my GED before my class graduated. I had my second child at 18. She was born with albinism. We weren't ready to have kids. He wasn't the greatest to me and was the next figure in my cycle of abuse.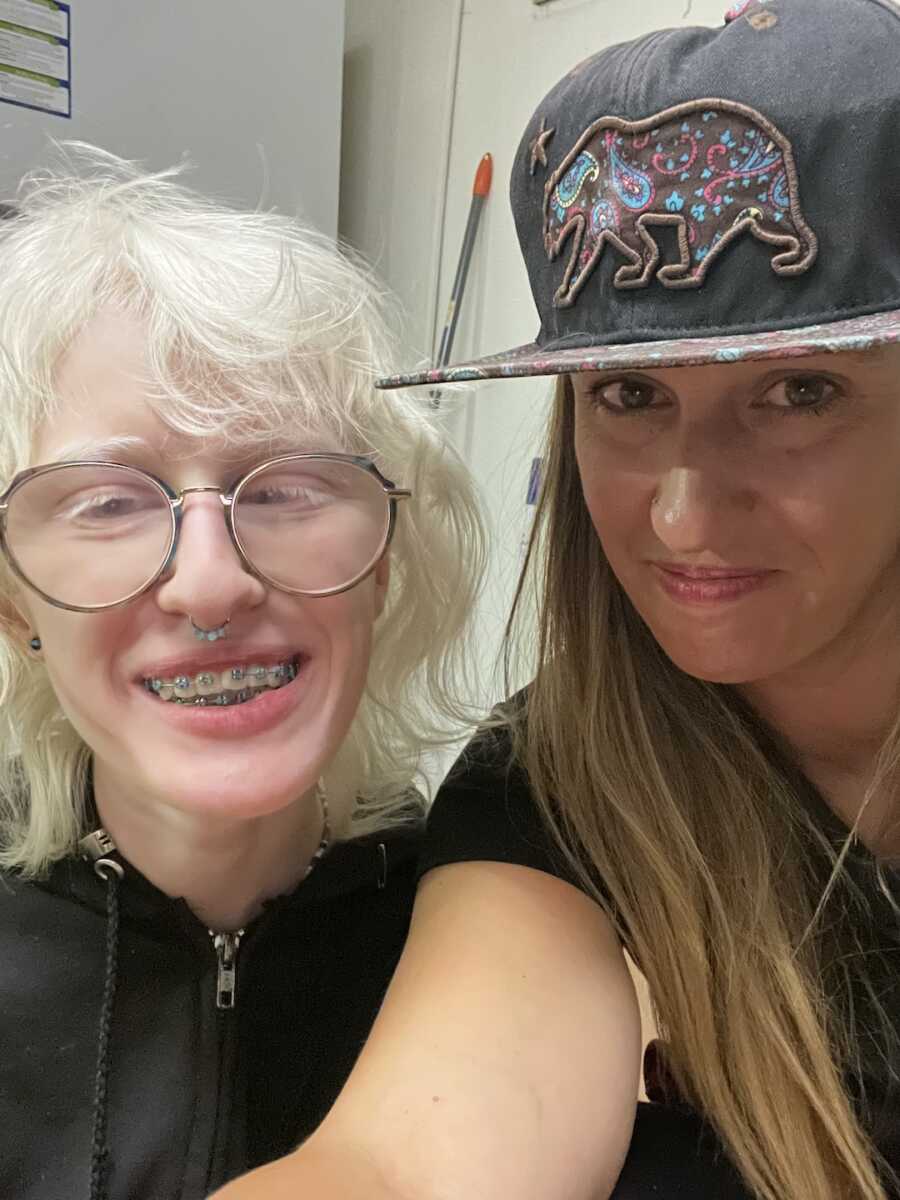 After we split up, I went rogue and gave my mother temporary custody of my two children. I became a stripper and started selling cocaine again. I eventually started using and ended up in the most traumatic relationship of my life. I was beaten, raped, and even kidnapped and locked in a room for several days. I followed this man to Florida because I was so scared of leaving him. The final straw was when I woke up with a knife next to my pillow. He decided not to kill me the night before. While he was at work, I packed my things and traveled clear across the state. I haven't heard from him since.
PTSD kicked in. I had night tremors. I would wake up punishing and screaming. I tried therapy, medication, and meditation.
I moved home to New York, got married, and had two more children. He was addicted to heroin. I would bring him to NA meetings. Well, one day I had a toothache, and he offered me a suboxone. I went down that road for a while but quickly snapped out of it. It was during this time period I started thinking about horses again. I was in my early 20s when I walked into a show bath, and they offered me a job. I saved enough money and built enough skills to get out of my marriage. I had a restraining order now, and things were scary. I packed up my 4 kids and moved to Pennsylvania, where I continued horses, and then down to Florida where I did the same.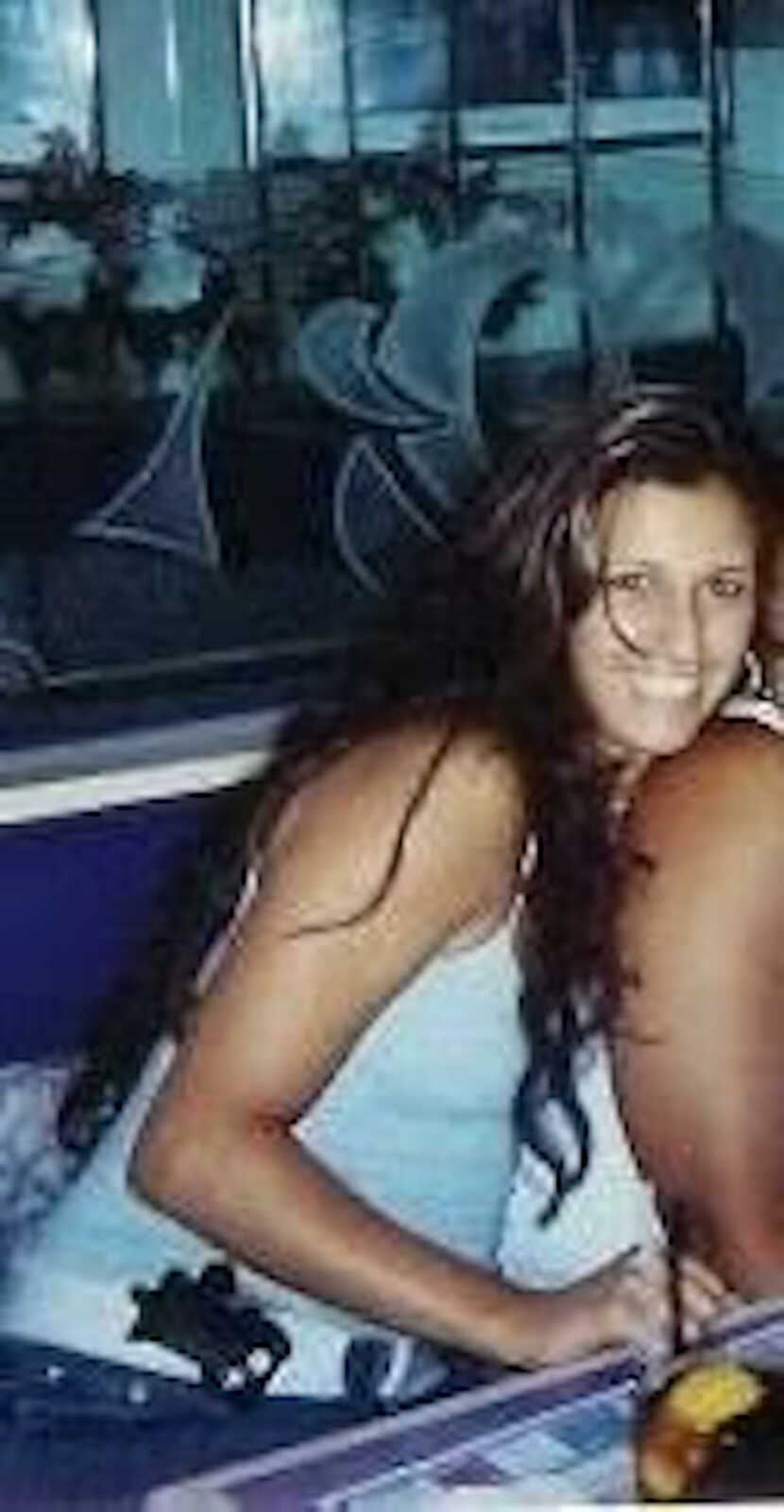 Horses and Healing
5 years after moving back to Florida, I decided I needed a change. I was in yet another shaky relationship, but he was more abusive towards himself than me. He was an alcoholic. We ended up in CO. I was still trying to divorce my ex, when I walked into the lawyer's office, there was horse memorabilia everywhere. He connected me to a lady who just had an accident. I volunteered at her ranch where she had a mustang. That was the beginning for me. The horses helped me realize things no human could. They taught me things about myself I didn't believe were possible. They held my tears and heartache. They held my tears and heartache and rejoiced in my accomplishments.
My father died a couple of years after I moved to Colorado. I briefly moved back and broke up with that final abusive relationship. In New York, I would spiral down for 3 months. The toxic environment led me to a night of drinking and ending up in a strange man's bed. I woke up in the hospital. I had overdosed on heroin and didn't even know I had done it. This was my free pass! Oh boy, I wanted to feel that telling of heroin again. I could handle it now that I'm older. No one had to know. So after I left the hospital, I went and got some and formed myself a habit. Several months later, I kicked the habit and moved back to Colorado.
This time, I went back with the intention to only work with horses. 6 years later, I now own my own training business. I gentle wild horses and use transformative coaching with others. I am pending approval for my non-profit where I plan to match at-risk youth, people in recovery, and survivors of domestic violence with wild horses or burros that are stuck in holding facilities. I am also happily married with a toddler! Only when I started believing in myself, trusting myself, and deeply loving myself was I able to break through to the other side. It's the wild horses who assisted me.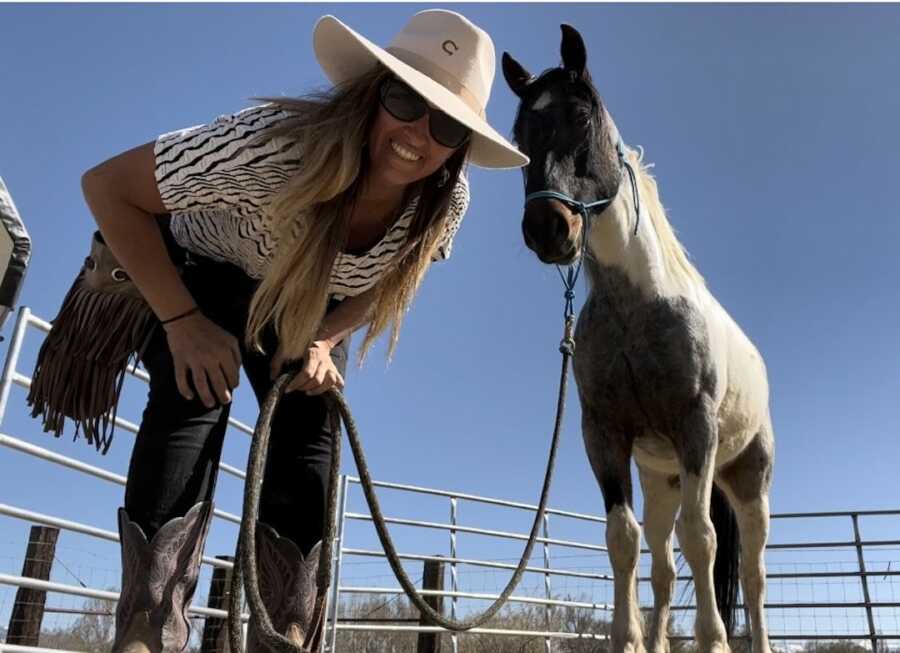 And as I sat there broken, cold, and scared, I wondered if I'd ever know how to love myself again. I don't even think I knew who I was anymore. I only knew who everyone else wanted me to be. I knew the ugly words of shame and belittlement that I was an addict, a f**k-up, and a disgrace to my family. How could I be so stupid? 'You'll be the death of them with the heartache you've caused. We can't show our faces anywhere!' It wasn't their fault their walls were still standing by the construct of what society said they ought to be. It wasn't my fault for trying to break them down not only for myself, but to help them awaken, to awaken myself, a task I now know can only be completed by the individual themselves.
So I fought. I fought hard for myself. I subconsciously fought hard for them too, and I rose from the ash and the burden of perfection. I rose FOR the darkest places I've seen and felt and I lived. I AM LIVING! I learned to be imperfectly beautiful and that the illusion of perfection is dependent on the individual…and, well, my life became perfect for me. And still, I rise. And still, I work. I work with my shadows and embrace that darkness. Because without that darkness, I wouldn't be able to receive the light I receive now. She is a part of me too, that darkness. And I love her for showing me the way."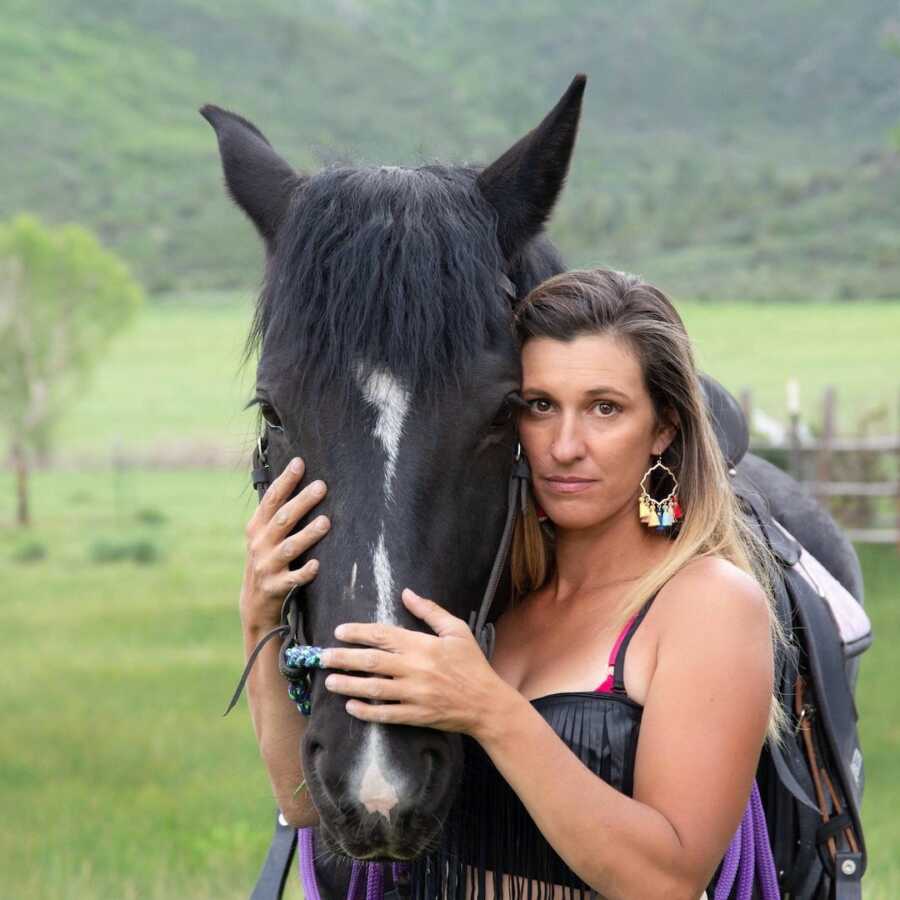 This story was submitted to Love What Matters by Konnie Fries of Montrose, CO. You can follow her  journey on  her personal, business and nonprofit Facebooks pages. Submit your own story here, and be sure to subscribe to our free email newsletter for our best stories, and YouTube for our best videos. 
Read more stories like this:
'I posted online and a man responded with a simple, 'Needed this.' It opened the door to the rest of our lives.': Abuse survivor details meeting love of her life on Instagram
Child Sexual Abuse Survivor Almost Took Her Life After No One Helped Her, Now She Saves Countless Lives
'The raw truth was, I was going to die or get sober.': Mom shares grueling substance abuse journey, sustained addiction recovery
The 6 Essential Steps To Healing After Domestic Abuse
Do you know someone who could benefit from this story? SHARE this story on Facebook to let others know a community of support is available.