"My story begins with a happy-go-lucky girl who was very loved and loved everyone right back. Growing up, I was always surrounded by a very supportive family and great friends. I was heavily involved in musical theater, show choir, and my church. I have always been a very creative and perfectionistic person; these traits go hand in hand with individuals who have anorexia. I was always a picky eater when I was younger and struggled with being underweight from a young age.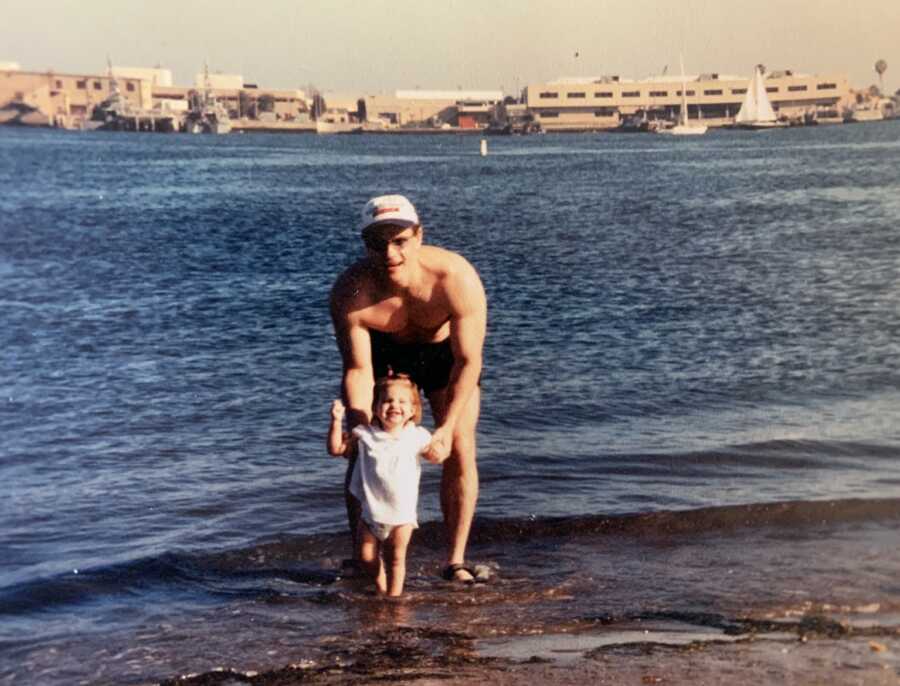 However, around elementary and middle school, I gained weight and went through puberty. I realized then that my body did not look like a lot of other girls: I wasn't tiny anymore. In high school, I was involved in show choir, which is a mix of singing and dancing. I was on the varsity team and would go to many competitions. I started to lose weight as I began dancing more, and I distinctly remember one competition that changed my life. I was 15 at the time and was very sick―I had pneumonia. Growing up, I was sick very often and have had pneumonia many times. Despite being sick, I went to the competition anyways and danced my heart out.
Afterward, I got worse, obviously. As the night continued and I was throwing up, I realized how much weight I had lost from being sick. I also realized how many of the other girls that danced were smaller than me. It didn't bother me much before, but now I felt this sense of control that became addicting. As I mentioned before, I am a very creative and musical person. I started writing my first album at 14 and started recording it in the studio when I was 15, around the same time I was beginning to think these disordered thoughts.
I became very stressed out regarding the album, considering I'm a perfectionist. I started to use food as a way to give me control, and I didn't realize how much control it had over me instead. I started dropping weight gradually and then all at once. I started compulsively exercising, giving away my lunches at school, walking everywhere I could just to get extra steps in. I remember vividly how much I would feel the need to burn off what I ate, and I would have a meltdown every time my mom wasn't able to drop me off at the gym.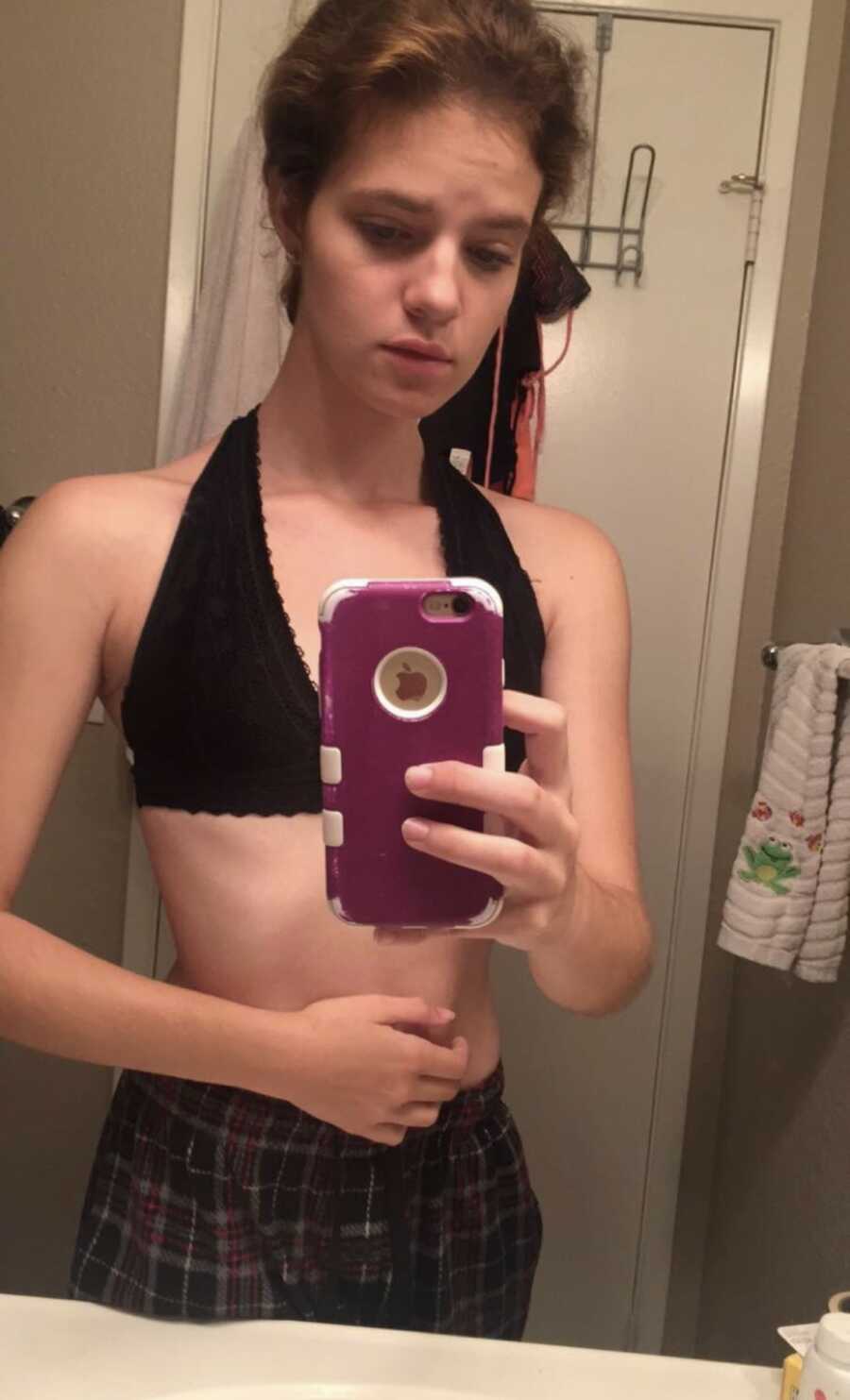 I would sneak workouts in the middle of the night or walk laps around my backyard just to burn off some fruit. I would count my calories over and over in an obsessive way and my calorie goal would drop significantly day by day. 600 to 400 to 200..etc. This is when I realized how far I had gone. It was impacting my health, my ability to focus in classes and dance, and it was also impacting me mentally. I remember countless nights crying and praying because I just didn't know how to stop.
The anxiety I felt around eating was absolutely debilitating. In august of 2015, I had a syncope seizure at the breakfast table. My mom called 911, and I was taken to the hospital. I remember thinking of this as my wake-up call, and I told her what I had been feeling. Honestly, I don't remember much about it because they say that when you're very malnourished your memory becomes foggy. I still hear stories about the way I was and the things I said and did that I have absolutely no remembrance of.
After this incident, I started going to therapy. It helped for a little while and it was nice to be able to process what I was going through, but I had not changed a single one of my behaviors. At this point, I was underweight and started to look sick in my eyes and my face. I was always constantly fighting with my family which was different because my mom and I used to have the best relationship. My eating disorder turned me into someone unrecognizable, a shell of myself. I was officially diagnosed with anorexia nervosa, a restrictive type, in the summer of 2016.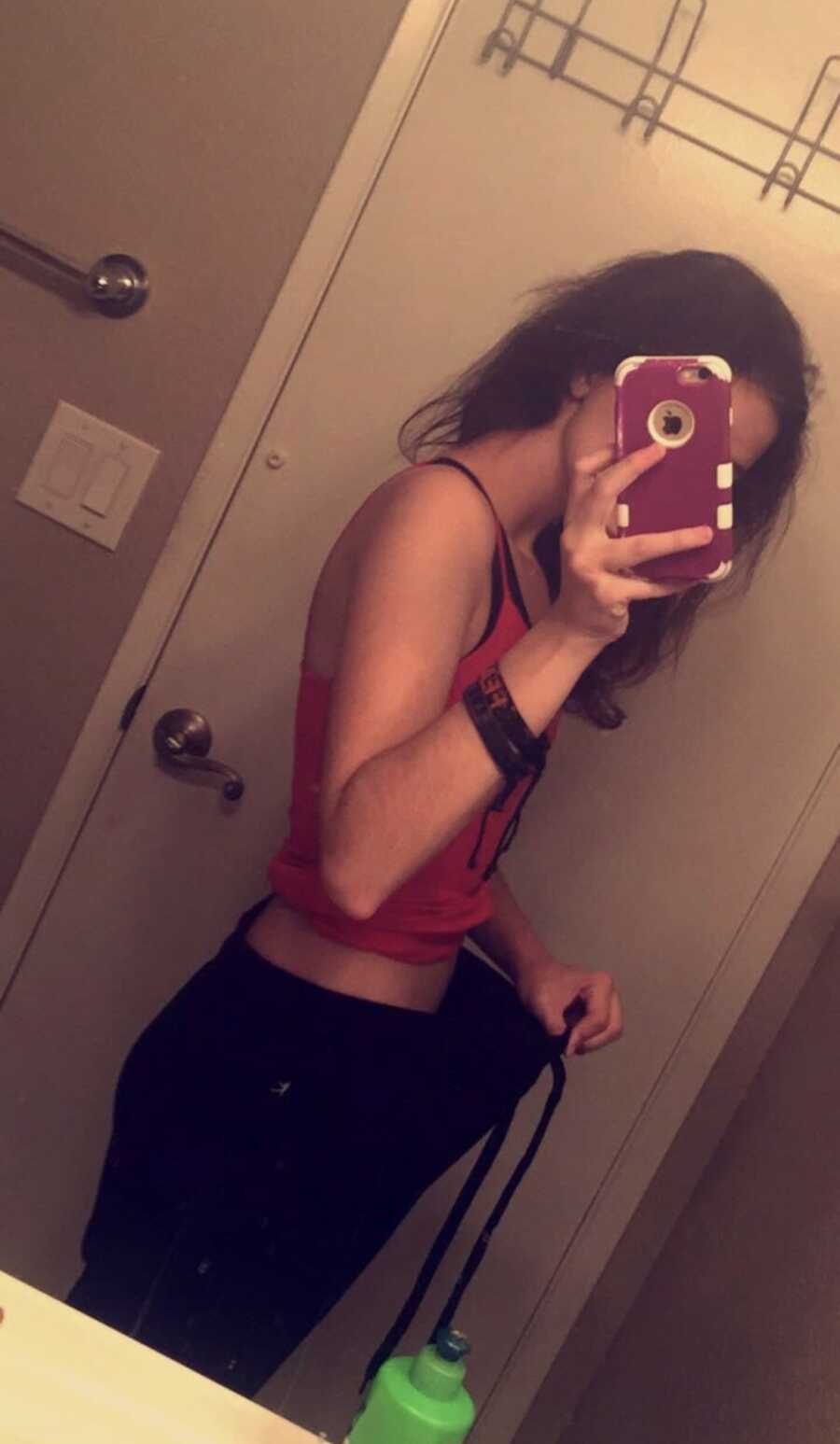 We began researching treatment options and found the UCSD center for eating disorder treatment and research. I didn't have insurance at the time, so we knew it was a long shot to get me in, but by the grace of God, we got my treatment fully covered. I started their partial hospitalization program on November 8th, 2016. The PHP is a 10 hour/day intensive program where you eat all your meals and snacks there, do group therapy and individual therapy, as well as learn coping skills from dialectical behavioral therapy and cognitive behavioral therapy.
I honestly thought I wasn't sick enough to go to treatment, that there were others who were so much worse than I was. I truly believed I had not hit rock bottom yet and was still too big to be admitted. This is a common lie that many people with anorexia believe. Once I started treatment, my whole life changed. I made some incredible friends and discovered how to take care of my body from a nutritional standpoint.
Gaining weight was very hard for me and I realized I was going through the process of mourning. Many people don't understand how we could want to keep our eating disorders after everything they've taken from us. While this is true, they also gave us something; a sense of daily purpose and control. My eating disorder was my best friend, my confidant, the thing I could turn to when I felt like I was spinning out. My anorexia was my toxic boyfriend, the abusive relationship that is hard to leave even though you know you have to. My therapist actually made me write a break-up letter about my eating disorder to get the point across. I was so attached to this way of coping that it was killing me, literally.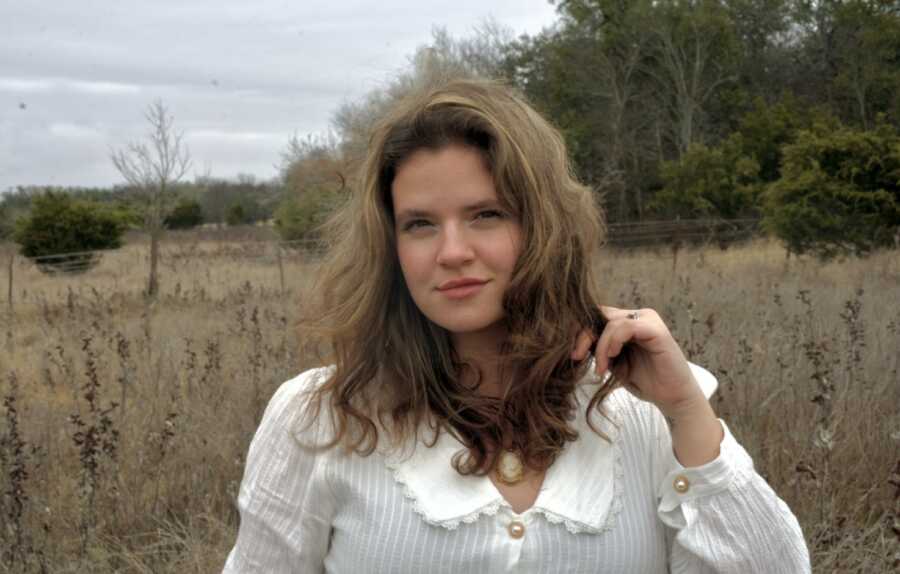 Rewiring my brain was very difficult. I felt power when I didn't eat, I felt control and success when the number on the scale went lower and lower. For years I had been believing the lies that my ED would tell me: 'I'm not bad enough yet,' 'I need to keep going,' 'There is no point to eating,' 'You don't need food to live,' 'Life will be so much easier if you're thin,' etc. I eventually learned how to change my own mind and begin healing these core beliefs I had held on to so tightly. I was in treatment for almost 6 months and graduated from the program in March of 2017.
My family was very understanding and went to therapy with me. They learned so much about mental health and got to bond with other parents that were there. I think the community we found with other eating disorder survivors was what propelled me further in my recovery. I still talk to those girls today, and I feel like they know me better than anyone.
After the high of starting recovery, I realized that graduating from treatment did not actually mean I was recovered. I was still going to therapy and began struggling again. Living with anorexia in the real world is much different than in a rehab facility. I realized I had lost some friends who didn't understand, and family members too. I received lots of support about my weight gain, but it still felt like all people could see was my body. I went through many highs and lows in that first year or two of recovery and almost was admitted again to treatment.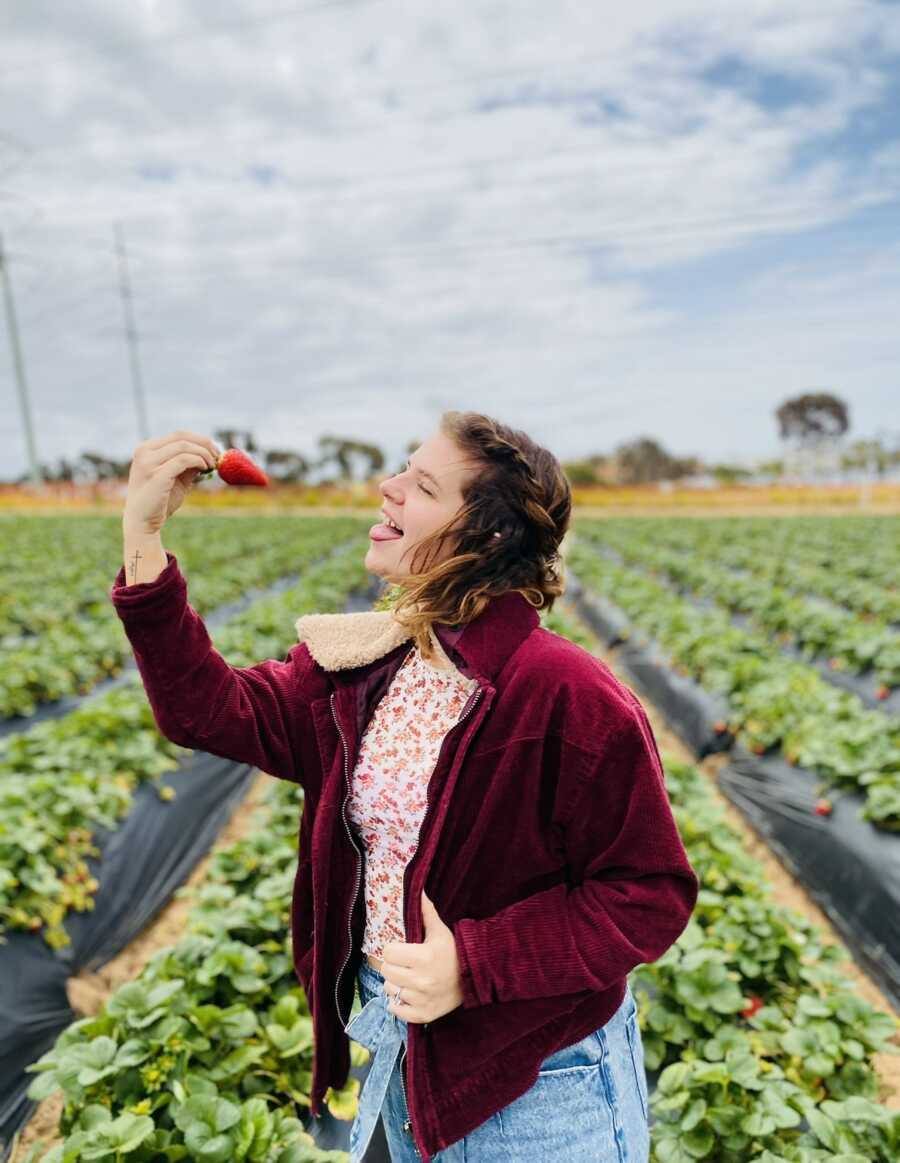 But if I've learned one thing from my journey, it's that I have much more power than I think and that recovery is not linear. There will be many lapses, relapses, and periods of recovery throughout my life, and I am not only capable of riding that wave, but I can shift the tides too. Daily, I have to choose joy and choose reasons to continue my journey in recovery. I have to find a purpose for eating other than fuel, I have to remember that food brings people together. It celebrates cultures and people and creativity.
I began to love cooking; it helps me remember that food can be a wonderful thing far above eating for fuel. Eating disorders most of the time are not actually about food at all, or even body image. It's deeper than that. It's about the need for control, and the need to be accepted and loved. Once I found that in myself, God, and my support system. I was able to see food as celebratory and delicious.
I focus on mindful and intuitive eating, and I also focus on joyful movement. It took me a long time to start working out again. Instead of doing exercise because 'I have to,' I choose to do it because I love seeing all the wonderful things my body can do for me. This is how I was introduced to yoga. I fell in love with yoga for the mental discipline, the quieting of the mind, the hard sweat from holding a pose, and the way my body can bend and shape. Because I found my joyful movement, I decided to pursue it further, and I am now a registered and licensed yoga teacher! I completed my RYT200 in 2021.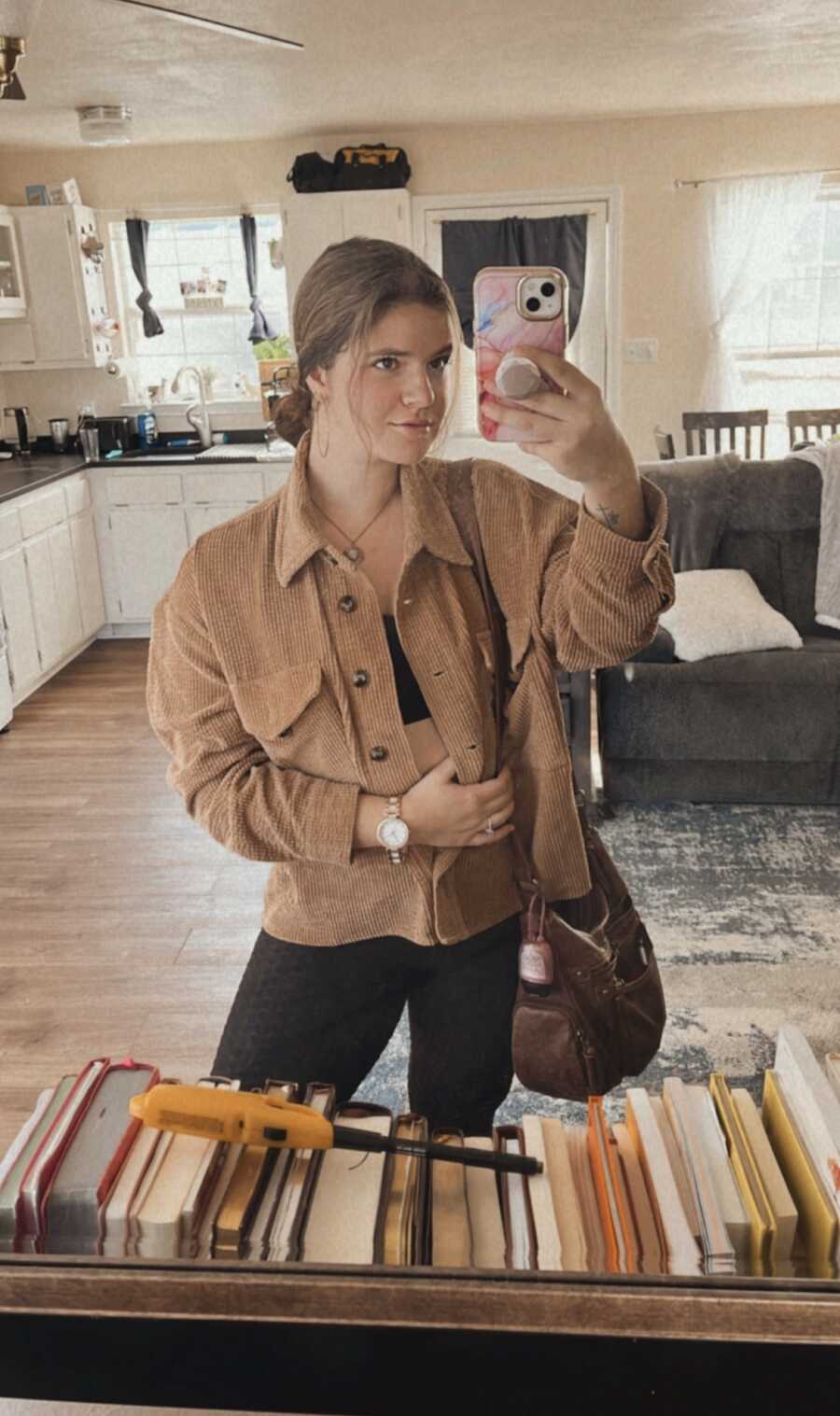 Another wonderful thing I learned from treatment and throughout my recovery is how much I love studying the brain and helping people. This has now led me to pursue my passion of becoming a psychotherapist! I am currently working on my bachelor's and then will pursue my master's after that. Surrendering to the process of recovery is difficult, but it is so rewarding. My relationship with my family has been restored. I found an incredible husband and wonderful step-daughter; we got married in 2020. I am stronger than ever, living in a bigger body than I ever had before. I can see now how anorexia tried to take everything from me, but instead, it was turned out for good and the process has given me life and passion.
The bigger body I am in now has given me more room for my powerful voice, my redeemed thoughts, and my massive dreams. My smaller body gave me nothing and took everything. I will choose this version of myself time and again if it means I get to live a full, honest, and whole life! The biggest thing I hated about my ED is how dishonest it made me. I was lying to everyone, including myself. To be honest, it is hard not to look back and romanticize the situation; thinking I was prettier or smarter or not really that sick, etc.
I have to remember all the hopeless nights and endless fights, with others as well as myself. There's nothing worse than feeling like you're going against everything you believe in because the voice in your head is telling you to. It is truly a war, this cognitive dissonance. Since I have made my recovery journey so public, I have had many people reach out to me for advice, and it still astounds me because I don't think I'm that qualified, hah! I still struggle with food and body dysmorphia, I still struggle with thoughts of wanting to lose weight, but the difference is that now—it's not my whole world anymore.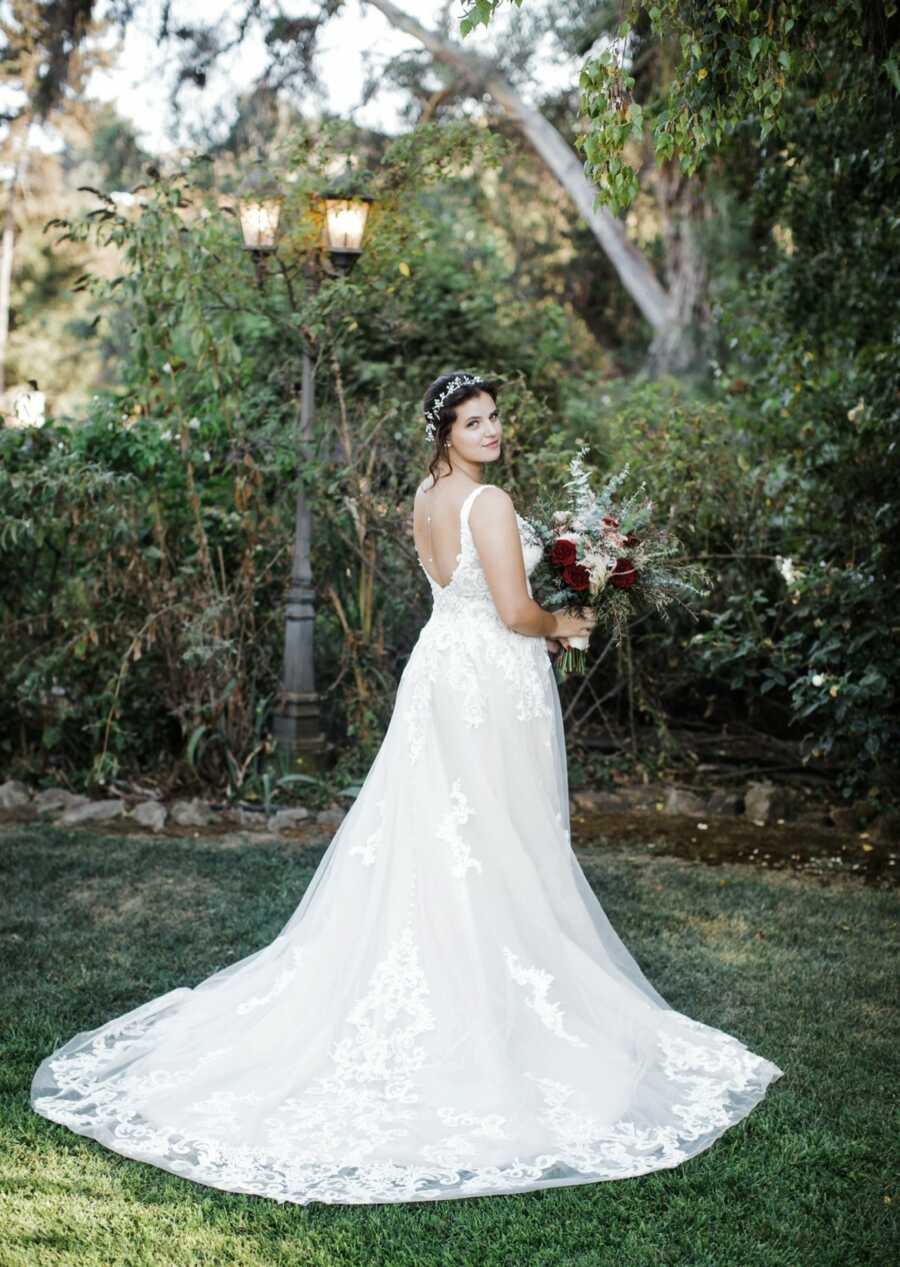 My world is filled with other things like my husband and my job and my school and my family and other wonderful things that bring me joy. Because I have been so open about my story, I have been able to help many others and even go back to UCSD and speak about my journey, and I hope to continue spreading awareness and love for the rest of my life. I am not my eating disorder. I have more to my identity than just anorexia. I am more than any number, and I have more to me than just my body. I am truly in more control now than my eating disorder ever led me to believe before. There is hope, healing, highs and lows, and everything in between wrapped up in recovery; and it is all worth it every single day."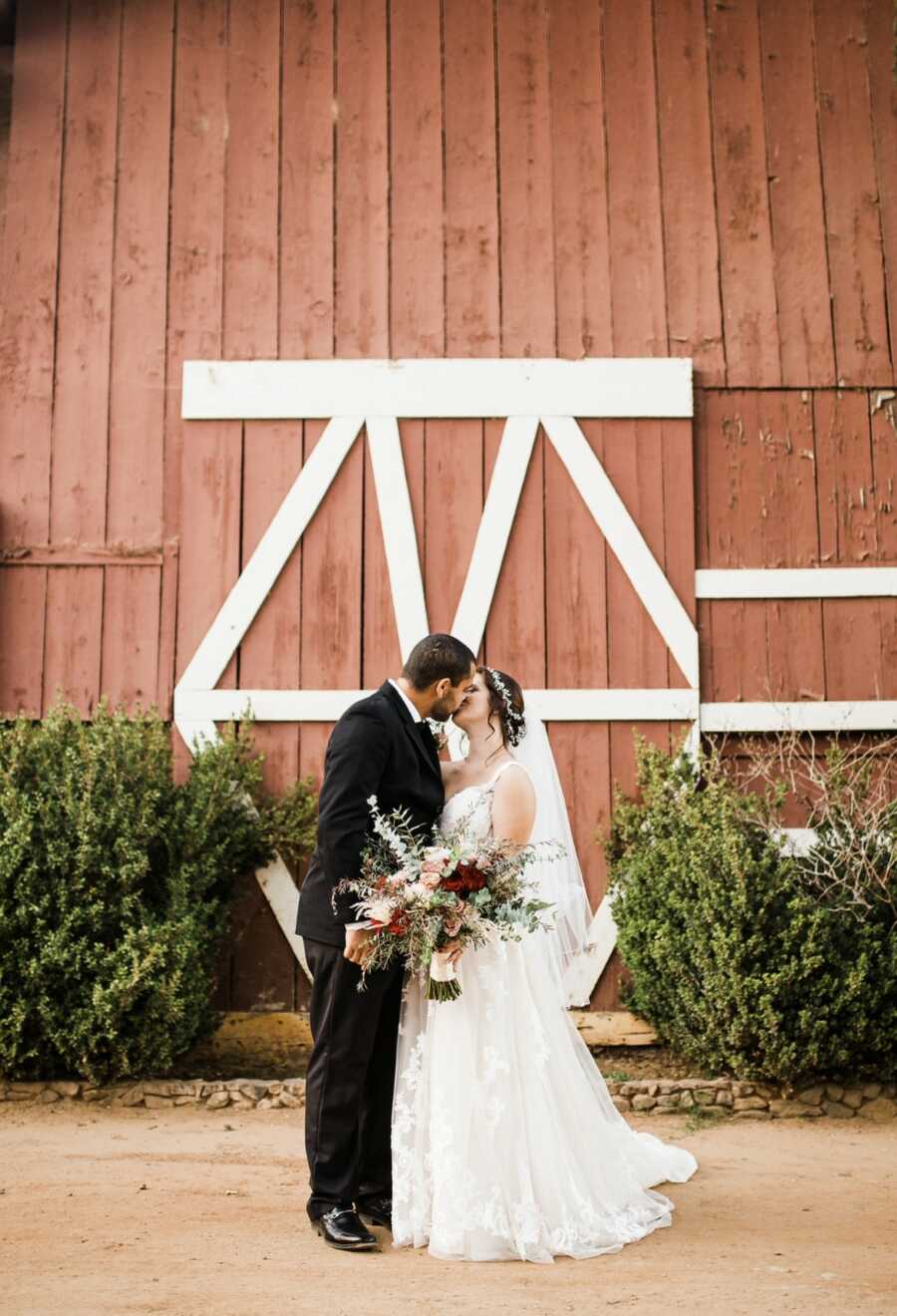 This story was submitted to Love What Matters by Kira Lawrence. Submit your own story here and be sure to subscribe to our free email newsletter for our best stories, and YouTube for our best videos.
Read more stories like this:
'I began ripping my clothes off. I stayed home. I could have been at the party I'd looked forward to for weeks, but instead, I chose my couch.': Woman finds self-acceptance after 'years of hating my body'
'I was attracted to you before you put on weight.' It broke me. Now he's dating a woman half my size and 15 years his junior.': Woman works to be body positive after being fat-shamed, urges 'You matter and you are enough'
'My mom would say I was 'ballooning.' I was in 4th grade. She'd implement some new weird food rule for my 'health.': Woman is 'blown away' by body positive community, 'I learned to love myself, heal my relationship with my body and soul'
'Don't show your butt like that. You're a mother.' I WANT my kids to see a body positive mom.': Woman mom-shamed after 'rocking' a bikini, 'every woman deserves to feel comfortable in her own skin'
Give other women strength and courage to love themselves. SHARE this story on Facebook.