"My own mother was a self-taught seamstress, and I grew up knowing sewing terms but disliking sewing for myself. When I was married at the age of 20 and moved with my Air Force husband to Lake Charles, Louisiana, during the Korean War, I needed curtains for our little apartment. In my family, you didn't buy curtains, you made them. So I borrowed the sewing machine of another Air Force wife and made them. That was in early October, 1953. For Christmas that year, my husband surprised me with a Singer Featherweight portable sewing machine (which still works perfectly and served me well, until I took on much greater sewing challenges in the future.)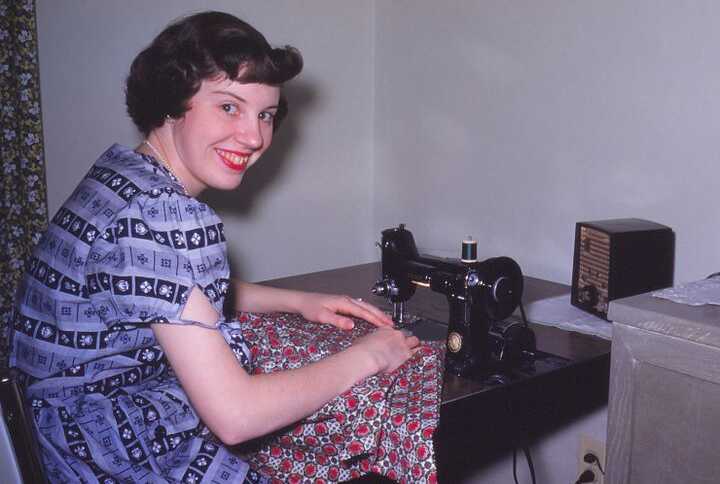 I began sewing using Simplicity patterns – struggling at first, but finally getting into the groove. The first thing I made, pregnant with our first baby, a girl, was a little sacque. I was then able to give it to her first child (my grandson) to wear and then to our great grandson.
As life would have it, with the seven children we ultimately had, sewing became a necessity – everyday wear to dressy clothes, christening and communion dresses to Barbie doll and baby doll clothes, prom dresses to formalwear.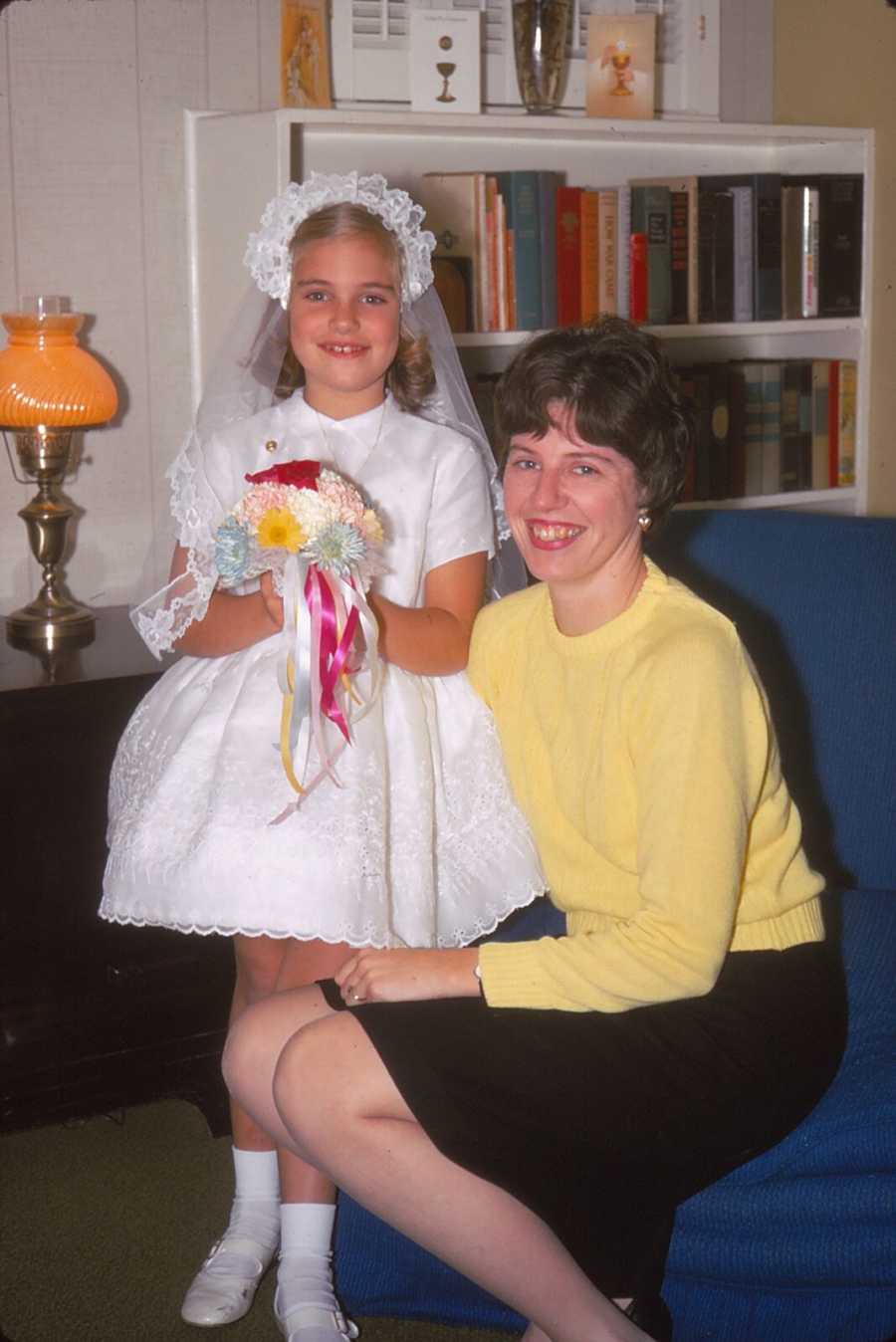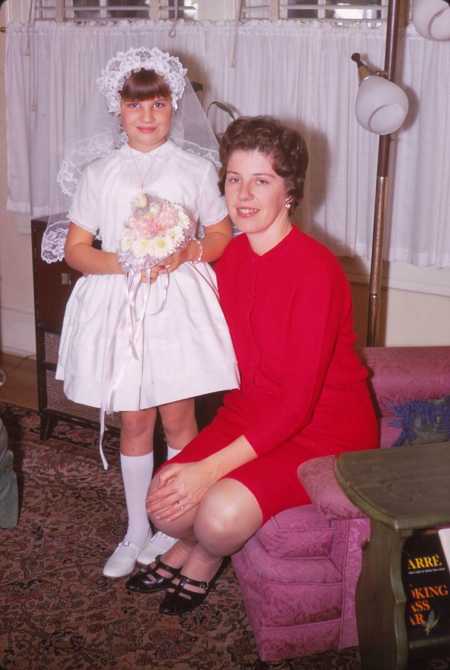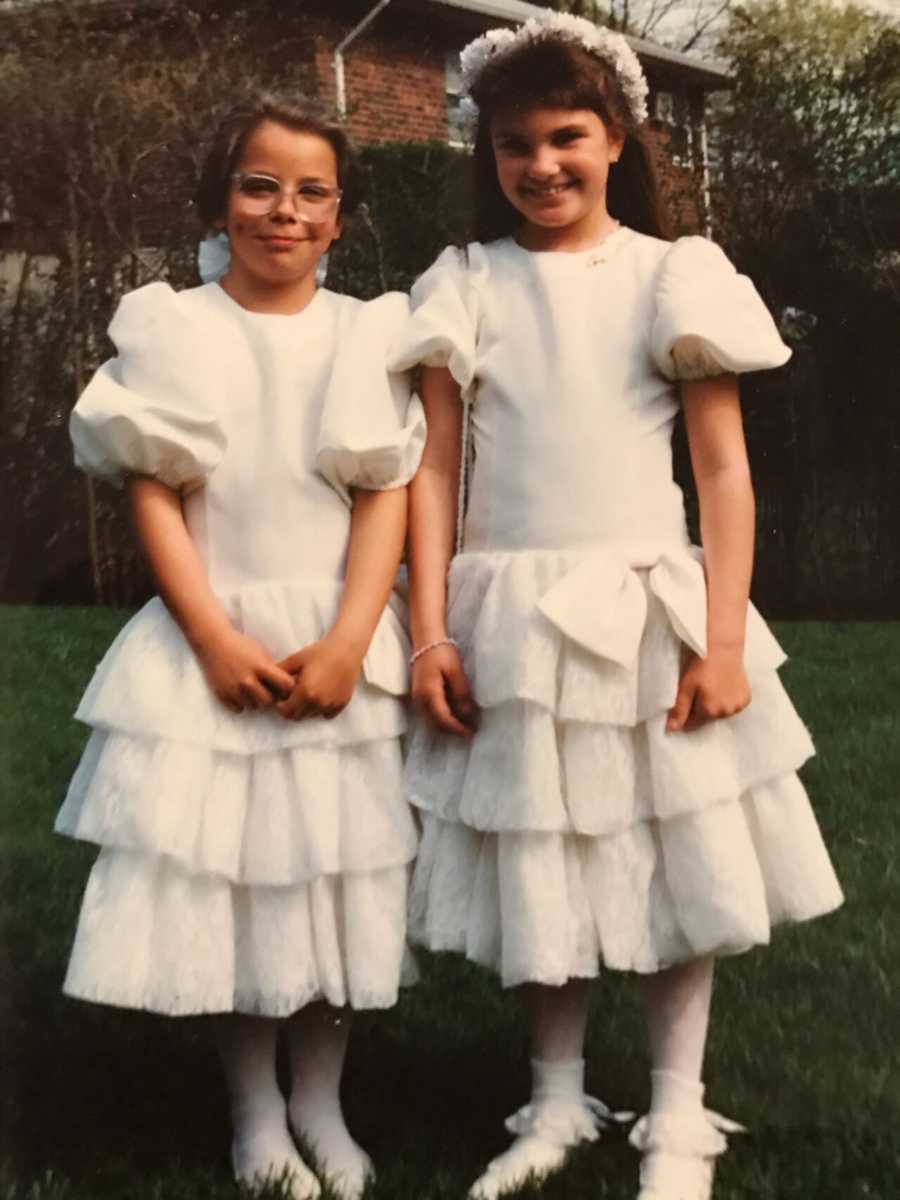 As the children grew, hems came down, seams let out and holes repaired or patched. I saved everything – buttons, zippers, laces, trims, fabrics, patterns, etc., and, after a while, I had only to look in my own cache of sewing notions for what I needed. I always tried to make whatever my daughters wanted – clothing that would keep them 'in style' and in step with their friends.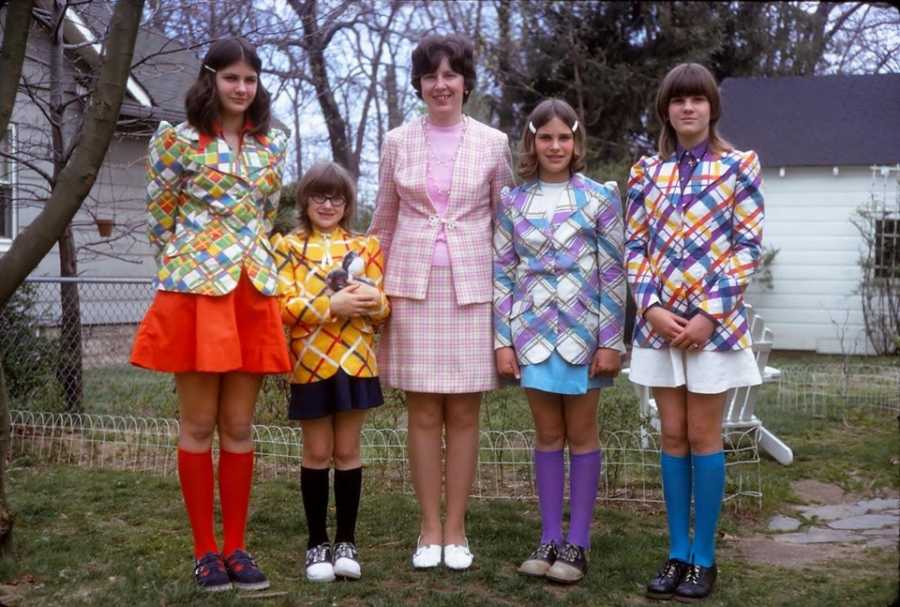 Ultimately, the necessity of sewing turned more into a labor of love, with two of my daughters and a niece requesting I make their wedding gowns.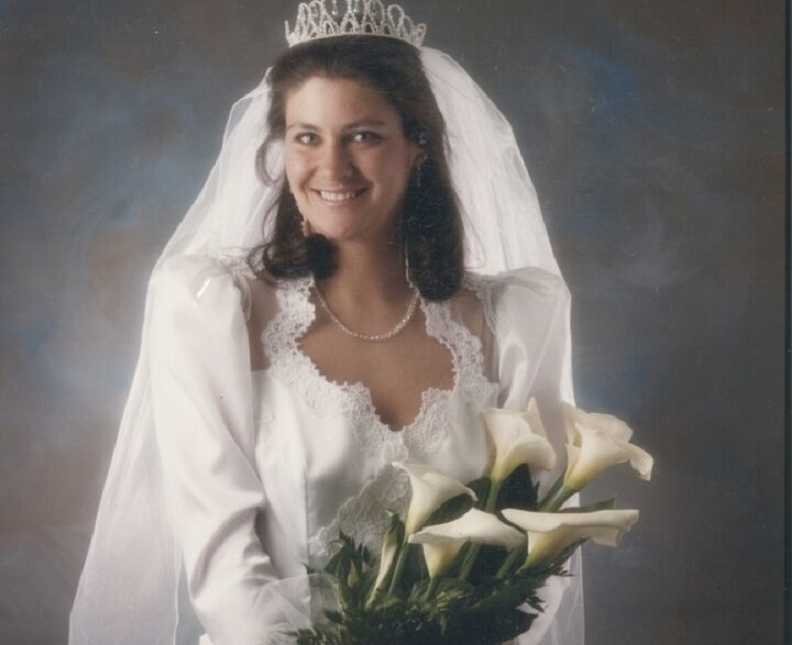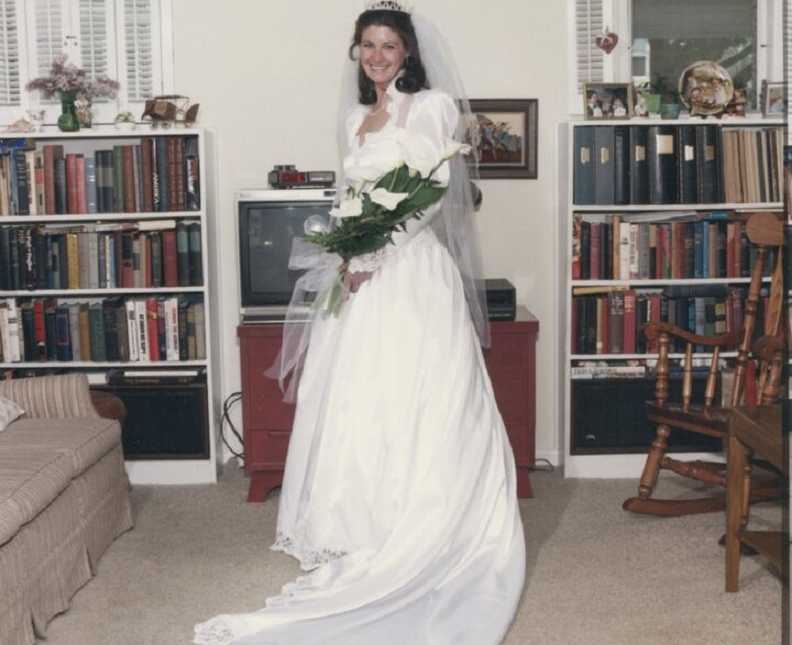 My greatest joy with sewing is to realize that what was once a necessity, and often a burden, became the pride of the family. My sewing skills and abilities became sought after by my children for their own children – to make my grandchildren's, and ultimately my great grandchildren's, special occasion outfits, among many other things. Favorite outfits I made were saved by my children and handed down to their own children, the christening dress I sewed for all of my children to wear was eventually worn by numerous grandchildren.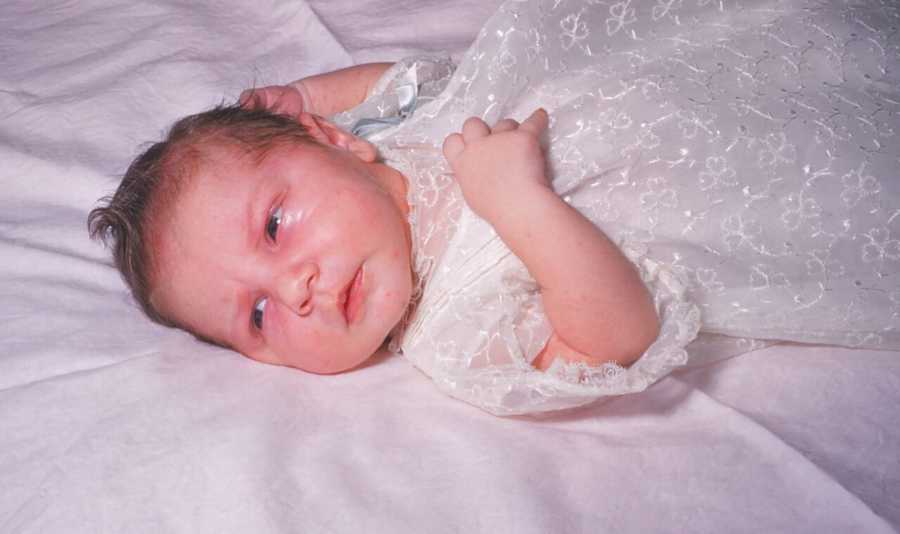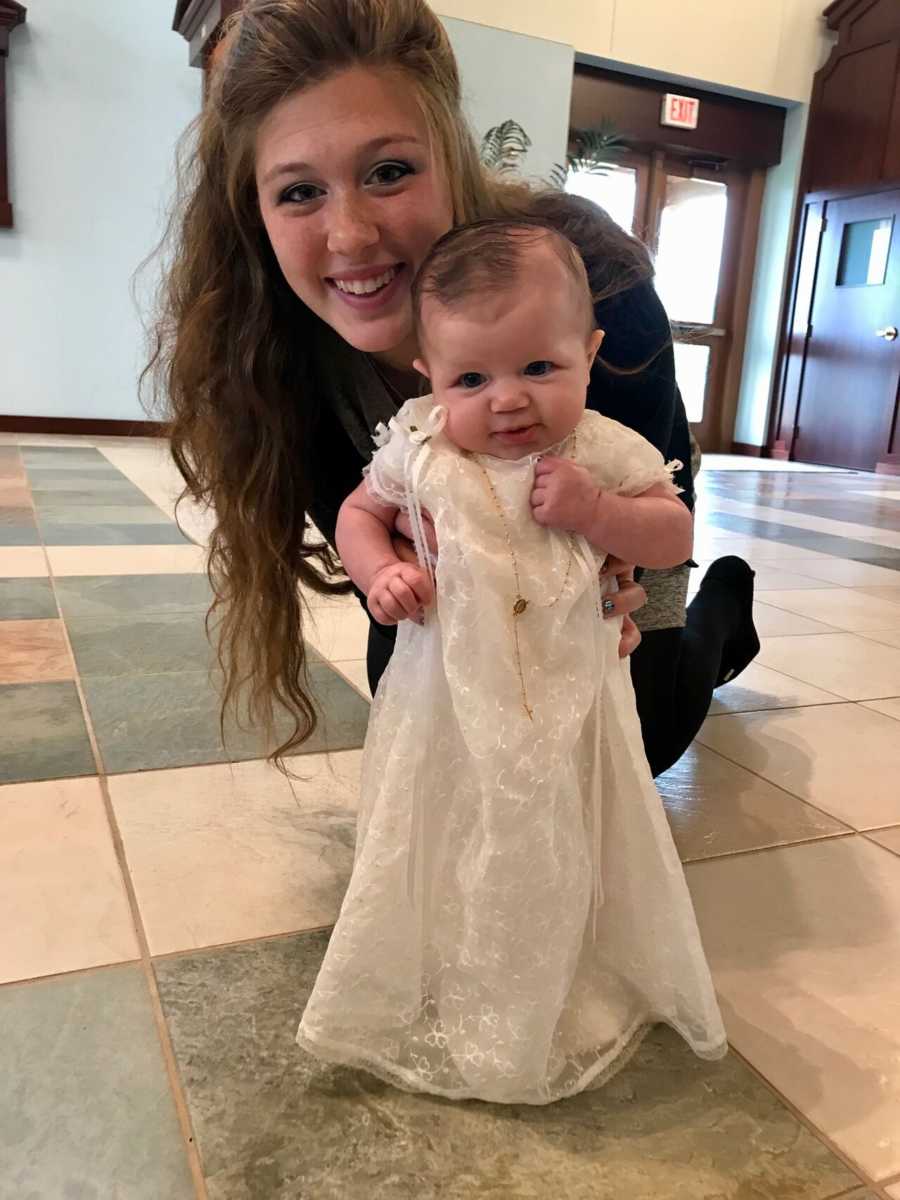 And, most recently, the wedding dress I made for one of my daughters, was worn by her daughter for her wedding. What a thrill!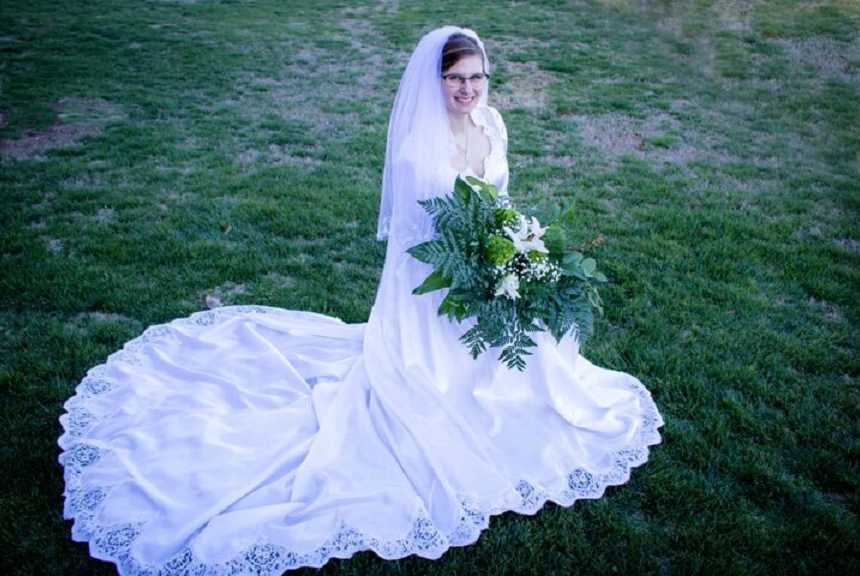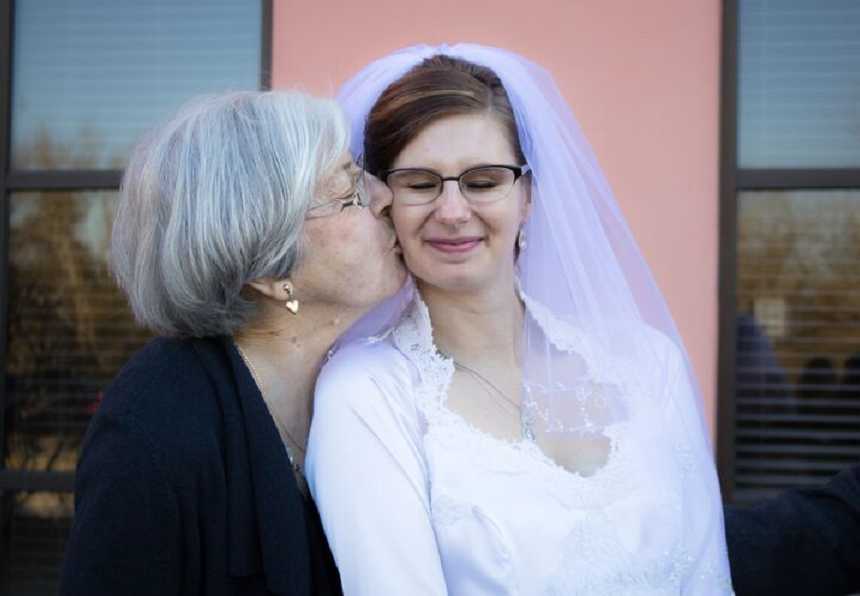 Even though sewing in the early years was sometimes a burden, and certainly a necessity, it became a big part of who I was. Sewing became synonymous with me, Jeanne Maier. Over the years, not only did my children come to me with clothing that needed to be repaired or projects that needed to be done, but also their friends, our neighbors and other family members as well.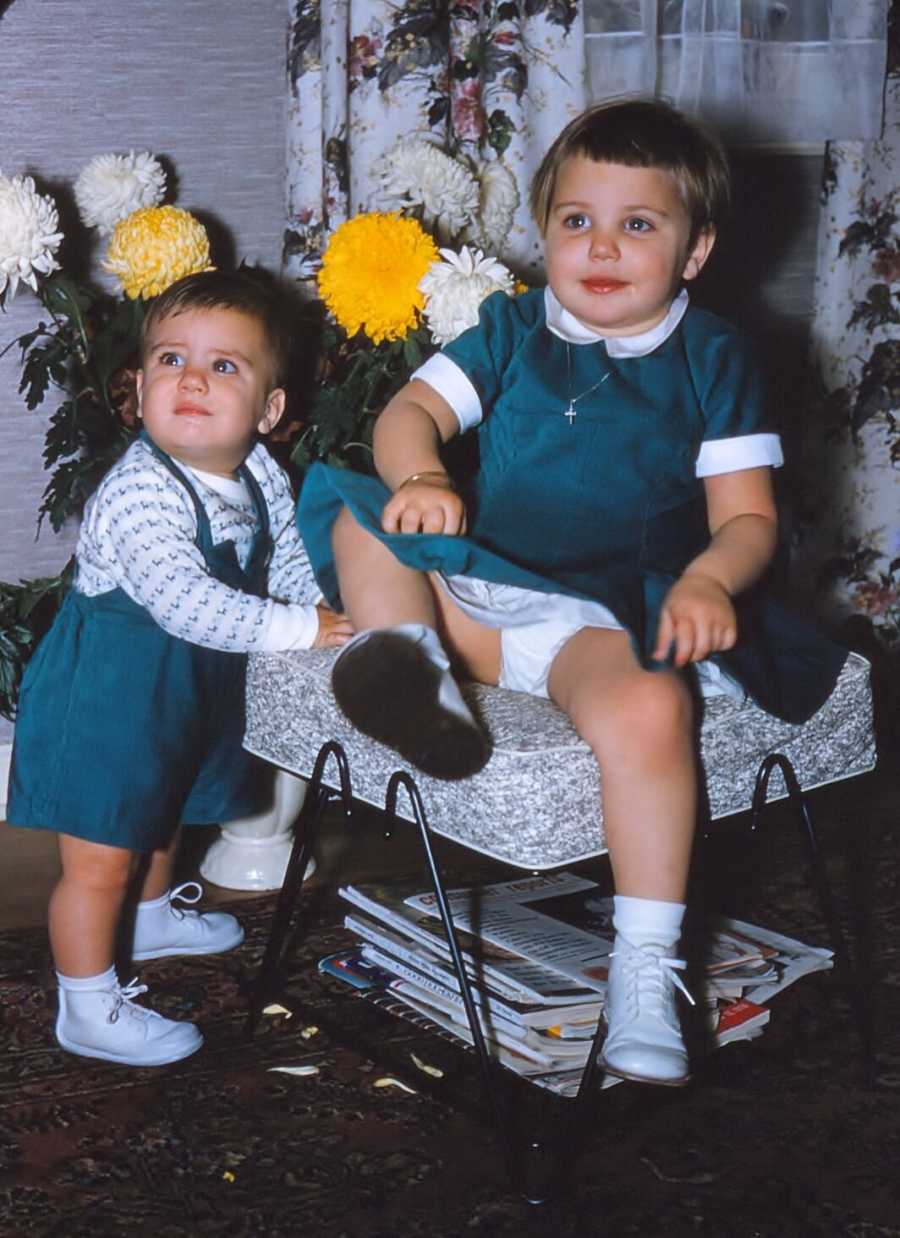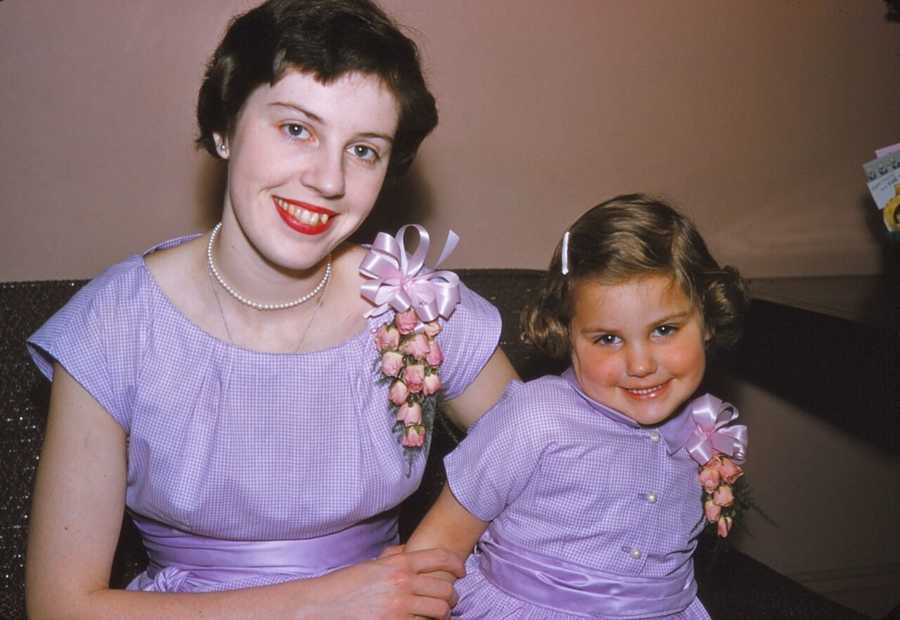 I was always up to the challenge of sewing, no matter what was asked of me, and it came with a great sense of pride that my children had so much respect for my sewing skills and felt it essential that I be a part of the significant moments in their lives and their children's lives by way of sewing – their prom dresses and graduation outfits and, ultimately, my grandchildren's first newborn outfits, holiday and birthday clothes, pajamas, communion dresses, etc.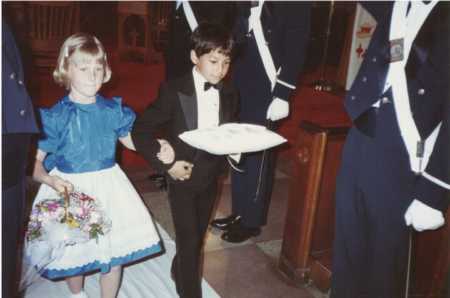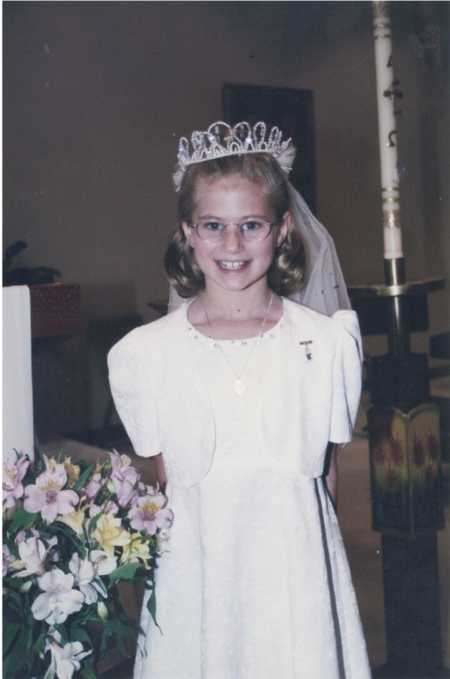 But never did I feel more proud – and overwhelmed – and apprehensive – than when my middle child and second daughter asked me to sew her wedding gown! It was exciting, for sure, but a task on a very grand scale. In fact, it was this occasion that brought about the need for a new sewing machine, able to handle such a big undertaking. I was used to following patterns exactly as presented to me, so I was filled with trepidation when my daughter chose the pattern for her dress and asked me to change the neckline to a sweetheart neckline. I remember finding a small book on making wedding dresses, and the author allayed my fears and concerns, and I was able to move forward with this important task and responsibility. We had challenges and fun with fittings, but it was both gratifying and rewarding to see my daughter walk down the aisle in the dress she dreamed of and asked me to make a reality.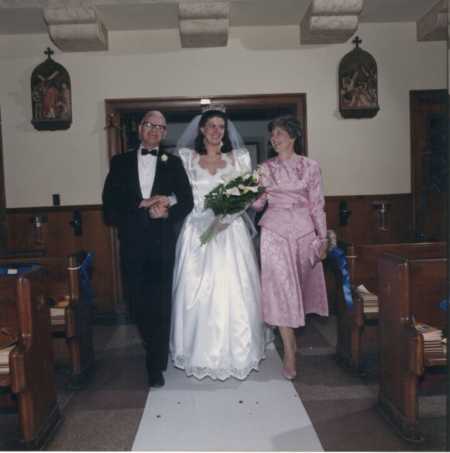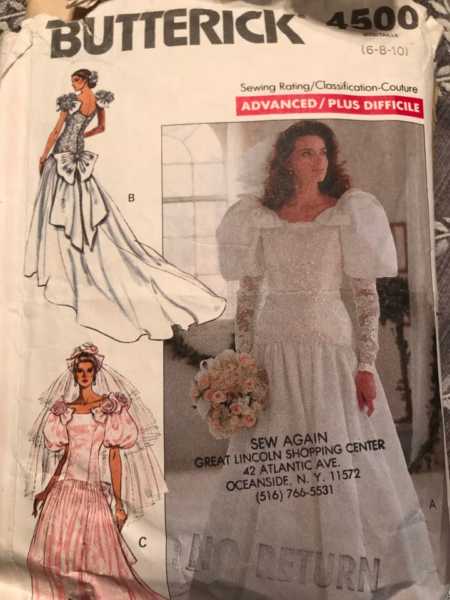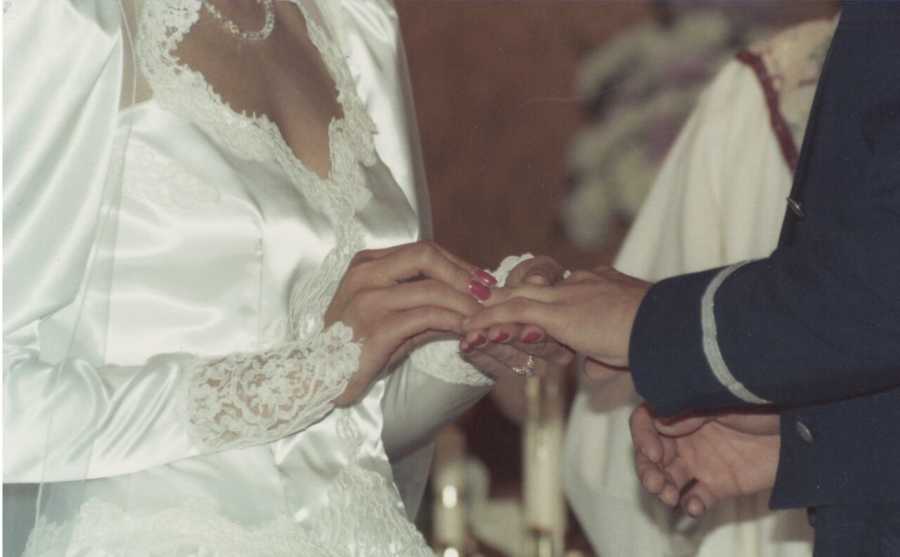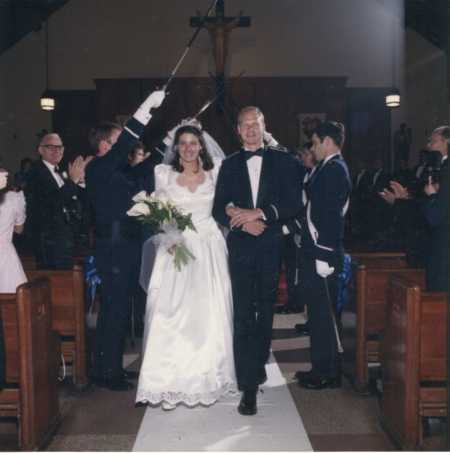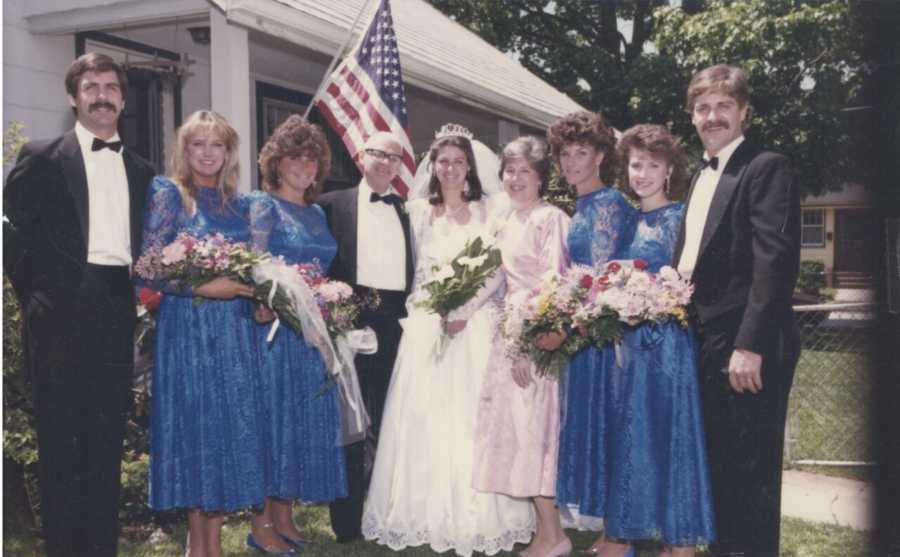 A few years later, my youngest daughter asked me to make her wedding dress as well. This time around, it didn't feel as overwhelming as it did exciting. At the time, we were all suffering through the sadness of losing our oldest daughter/sister, and so perhaps this time around, the sewing sessions were therapeutic and distracting. This particular dress was fun to make, including it being pink. I delighted in seeing the roses emerge perfectly, and, in fact, everything went together impeccably. I enjoyed how each of these dresses were so different than the other and precisely suited to each daughter.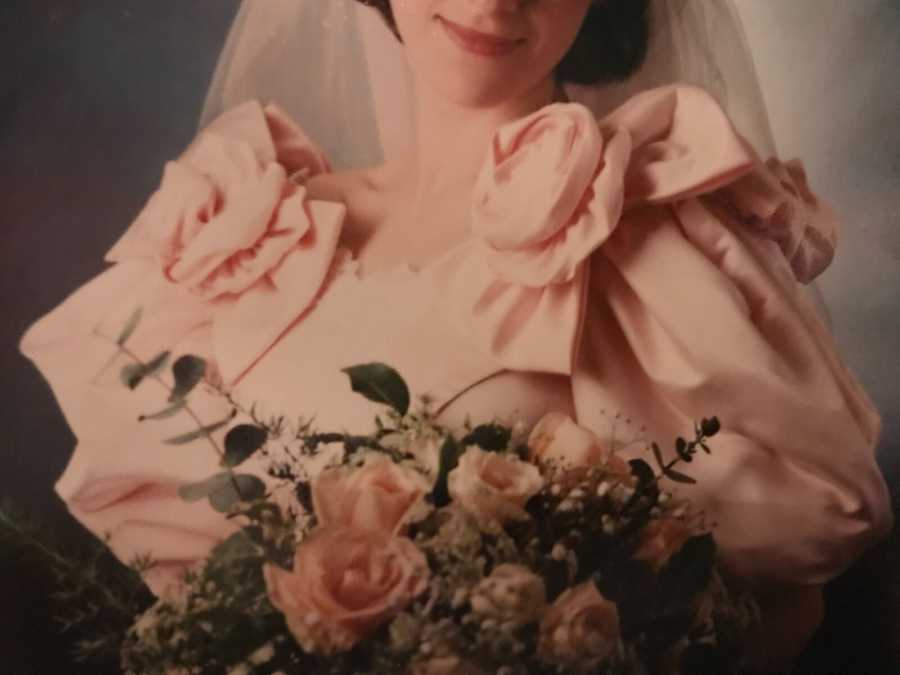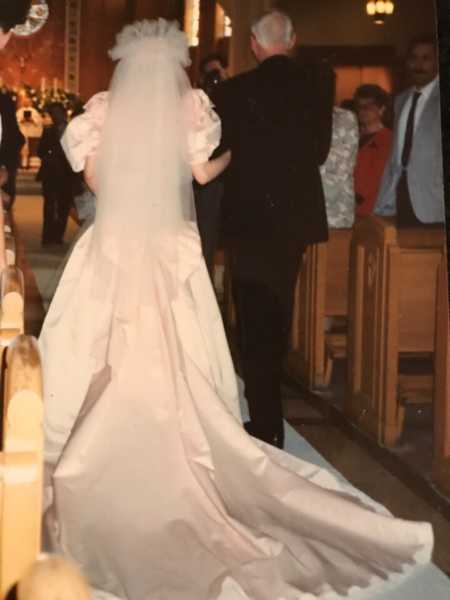 I was more than thrilled last year when my granddaughter wore her mother's wedding dress at her own wedding – 30 years after I made the dress for my middle daughter – with just a few size adjustments.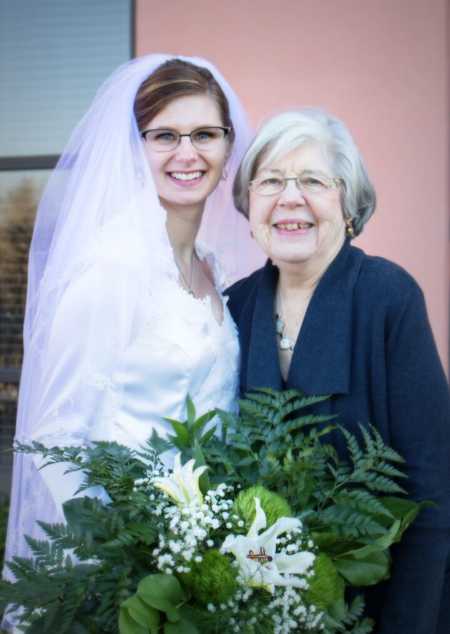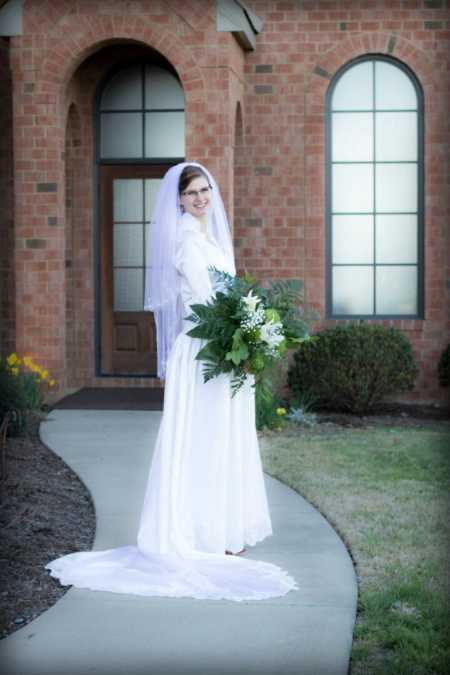 I look back on the last 65 years and marvel in seeing how my sewing evolved from being a chore and necessity to something not only valued by my seven children but also shared with my 17 grandchildren and 6 great grandchildren. My sewing appreciated by and shared with generations has brought a lot of joy and pride and is an unexpected but lovely legacy."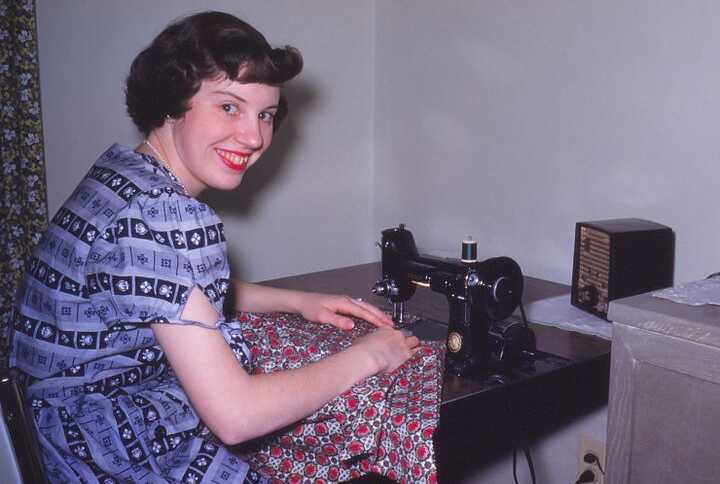 This story was submitted to Love What Matters by Bernadette Kolp on behalf of her mother, Jeanne Maier, 85, of Lynbrook, New York. Submit your story here, and subscribe to our best love stories here.
SHARE this story on Facebook if you believe in the lasting legacy of a mother's love.