"My husband and I love The Office and have rewatched it many times, including throughout my pregnancy and even while I was in labor. When my son was first born and throughout his first few months that was the only 'white noise' that would soothe him.  If The Office was playing in the background he was calm, if we switched it to music or any other TV show he'd fuss and become unsettled until we changed it back to The Office. Now he dances when he hears the theme song come on and claps when we watch The Office and sometimes tries to kiss the screen.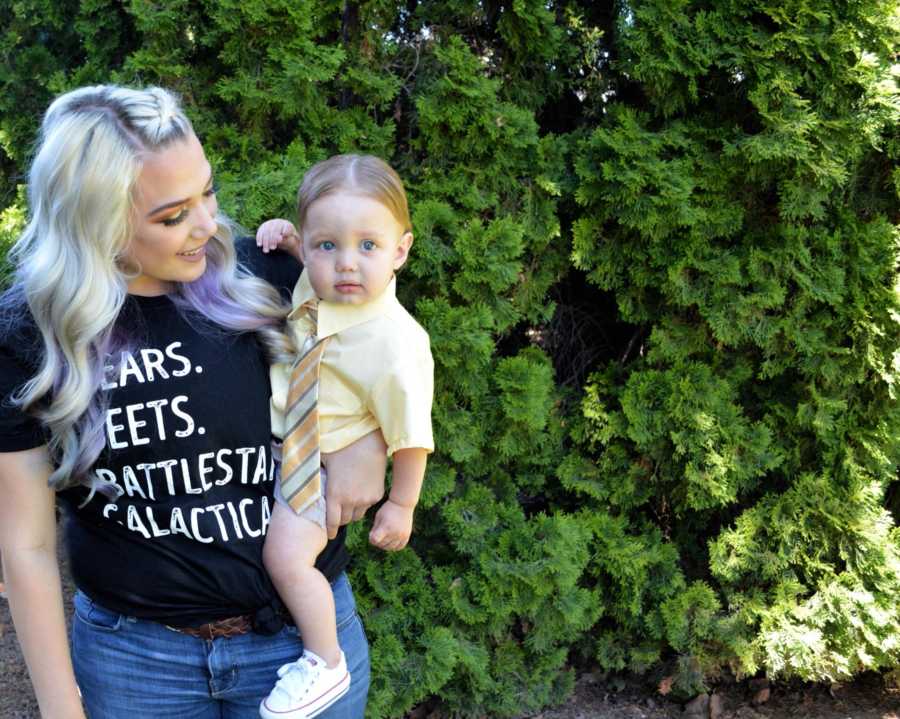 To plan for the party, we held off on cutting my son's hair for the first time just for the party because he had the perfect 'Dwight hair'. My husband Mckenna has always jokingly parted Lakeston's hair down the middle when I'm not looking because he thinks it's hilarious when I notice and roll my eyes and tell him to stop making him look like Dwight. That was happening well before we decided on his party theme where we went all out in making him out to be baby Dwight, minus the glasses because there's no way he'd keep them on.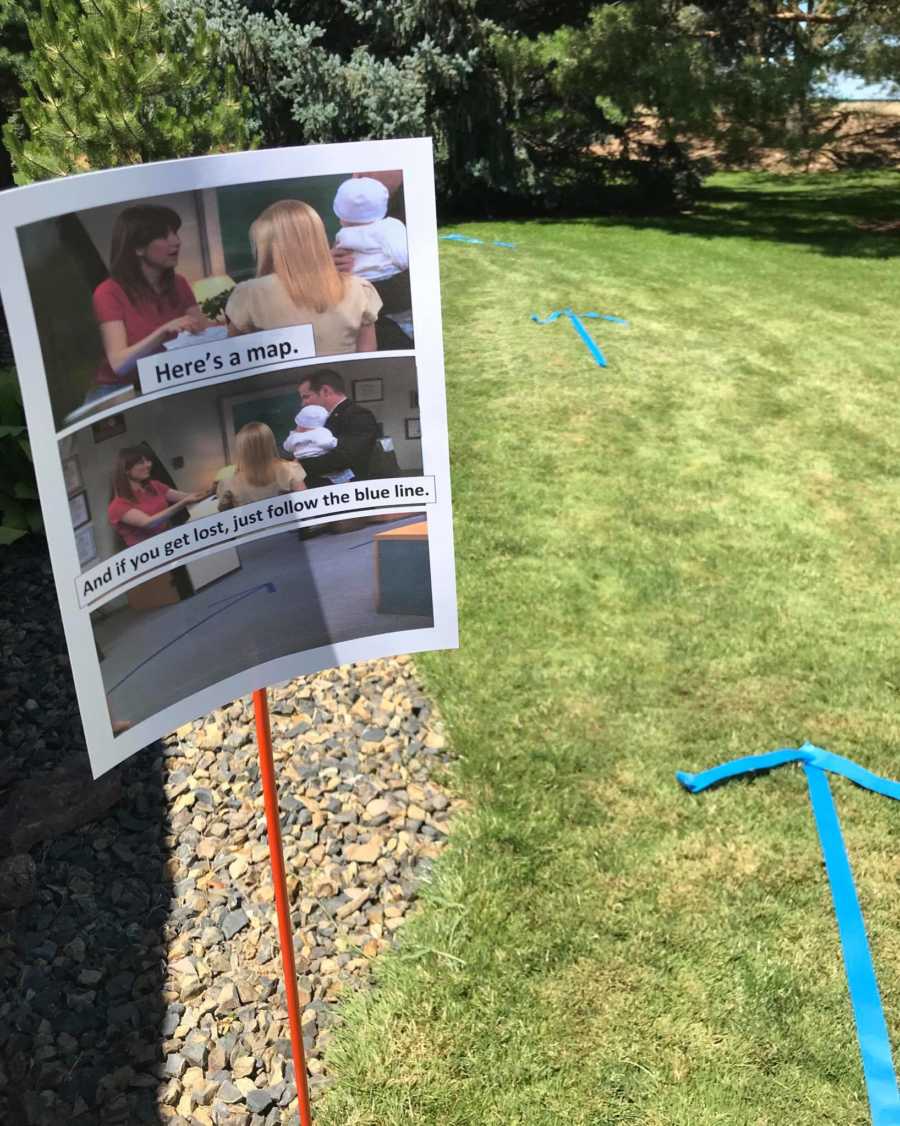 He kissed all of the food label memes as I made them too so even though he doesn't understand the references at all he definitely recognizes the characters. We tried to think of as many significant food references throughout the series that would also make good food for a party and it was super easy to put together!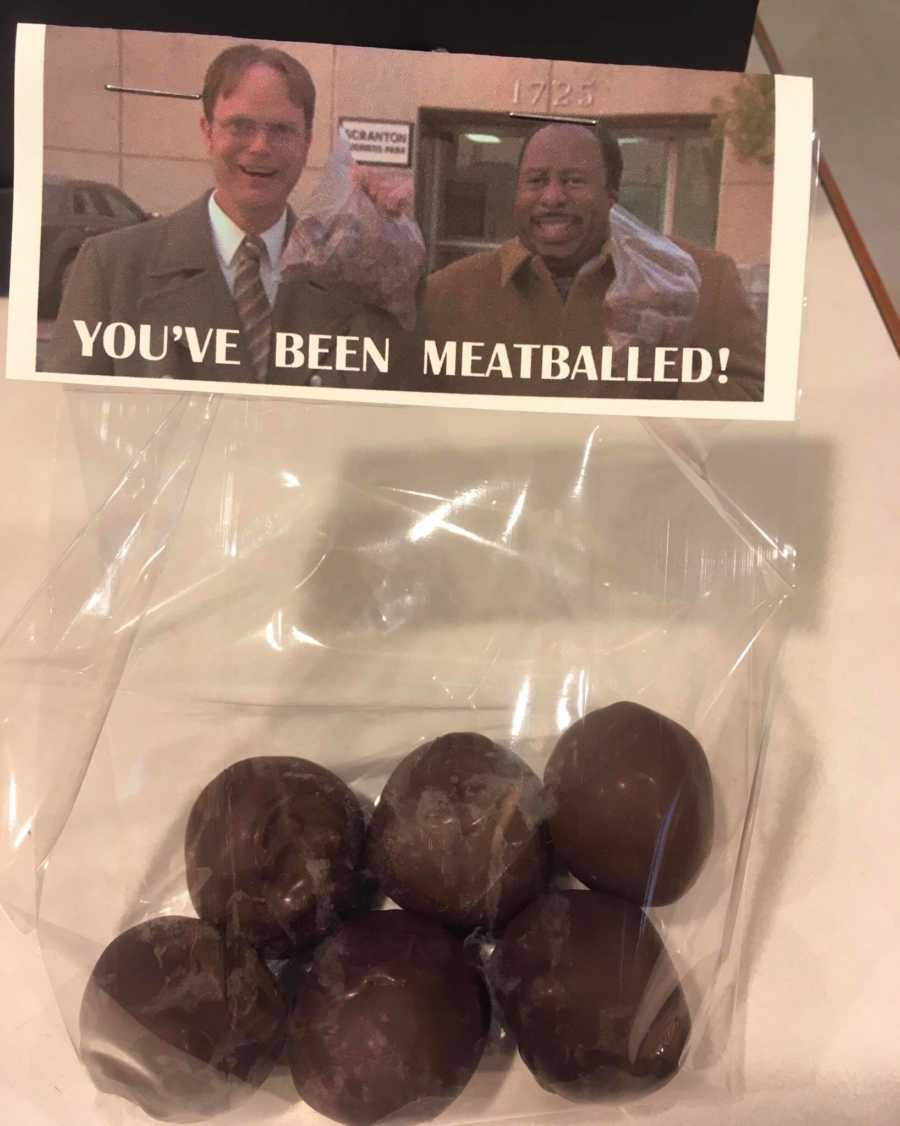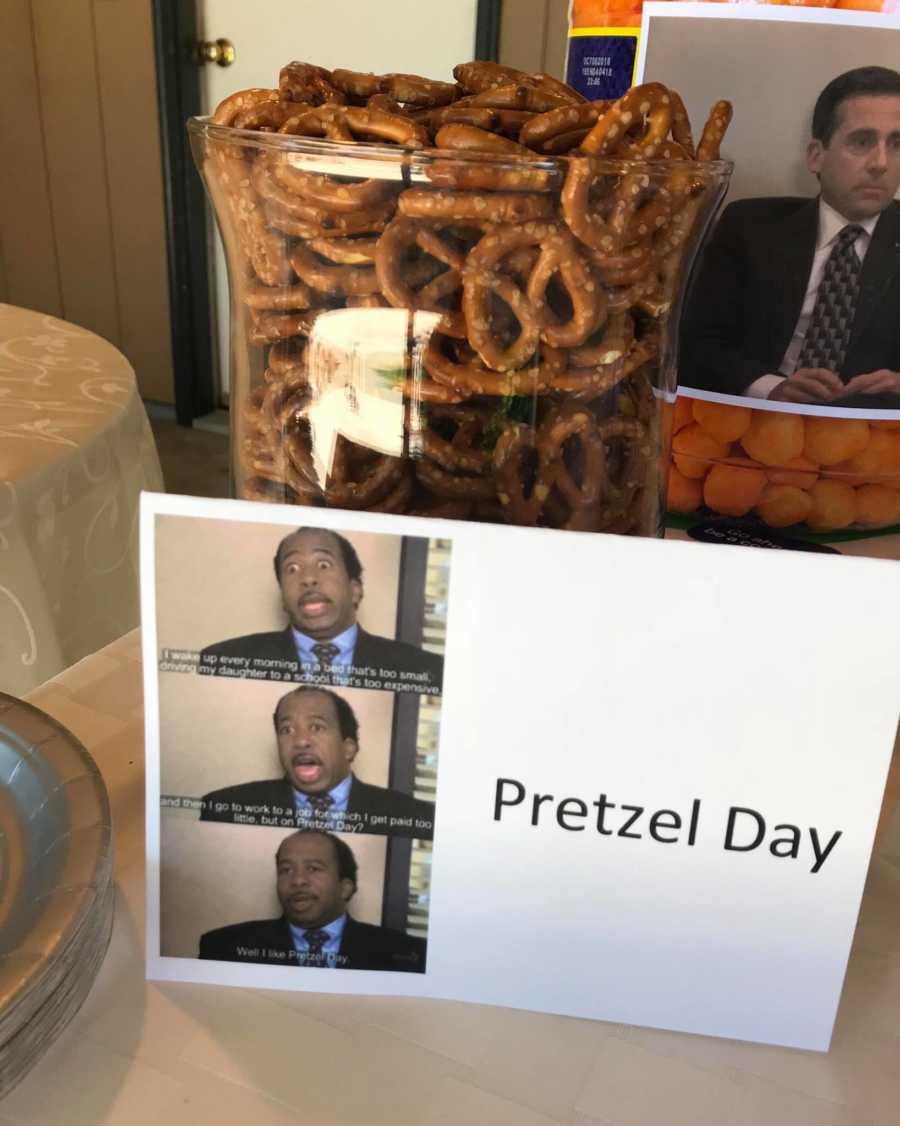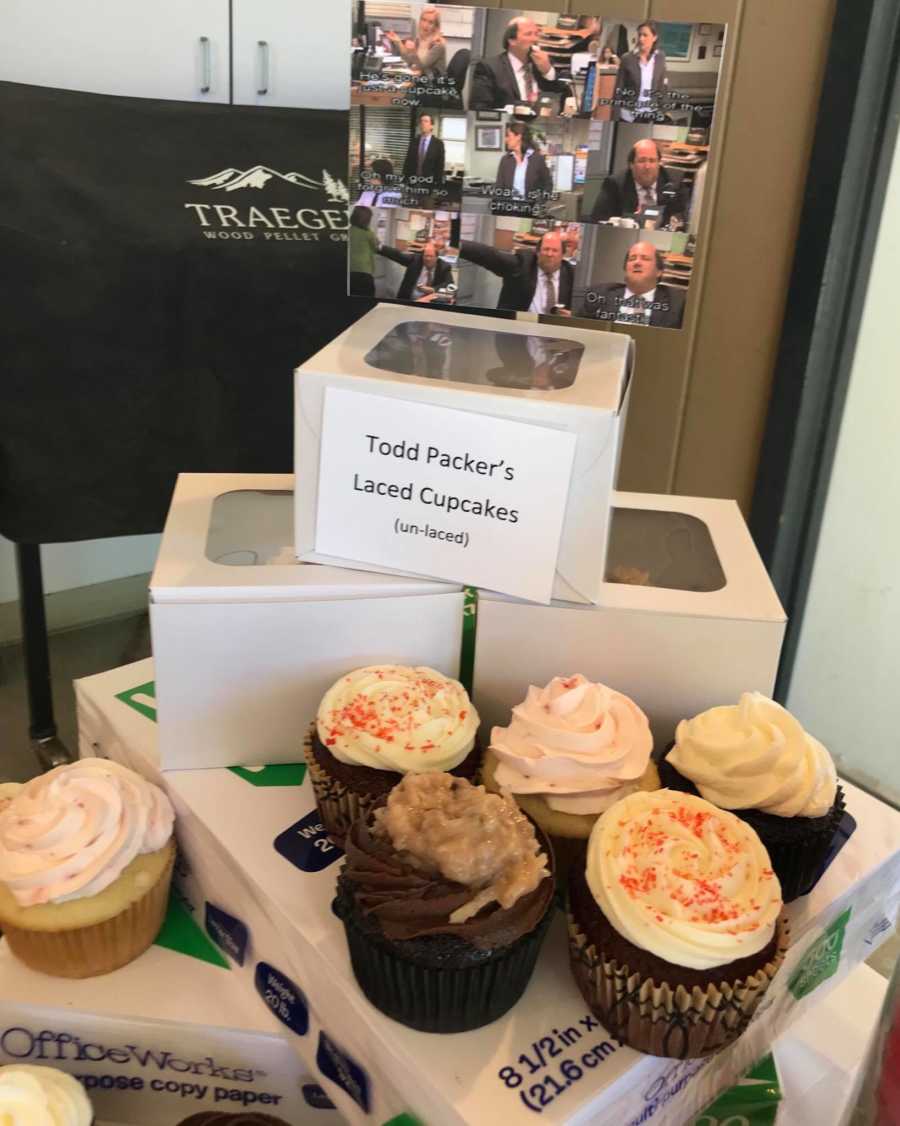 My mom played a huge part in helping the vision of the party come to life, contributing ideas and making the cake, cupcakes, the cake pop meatballs – if it weren't for her the party would've been a huge flop.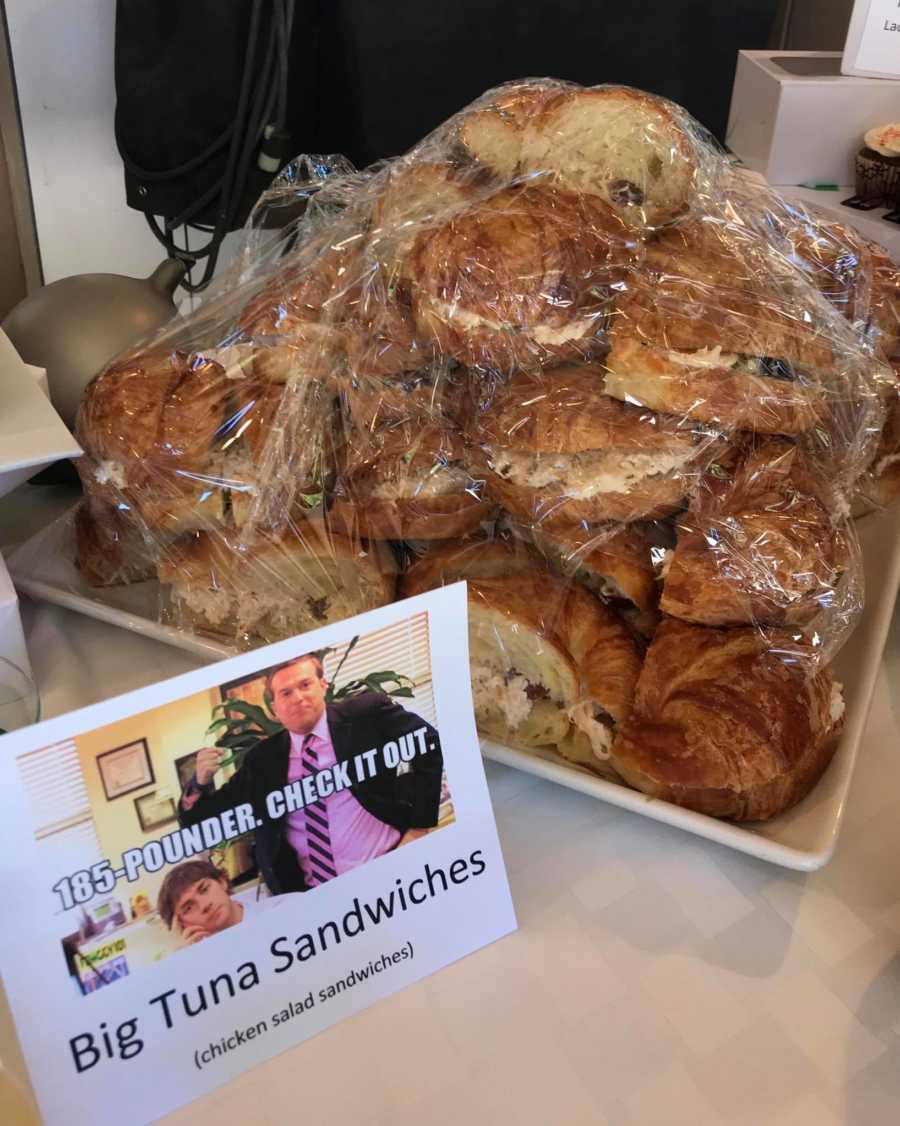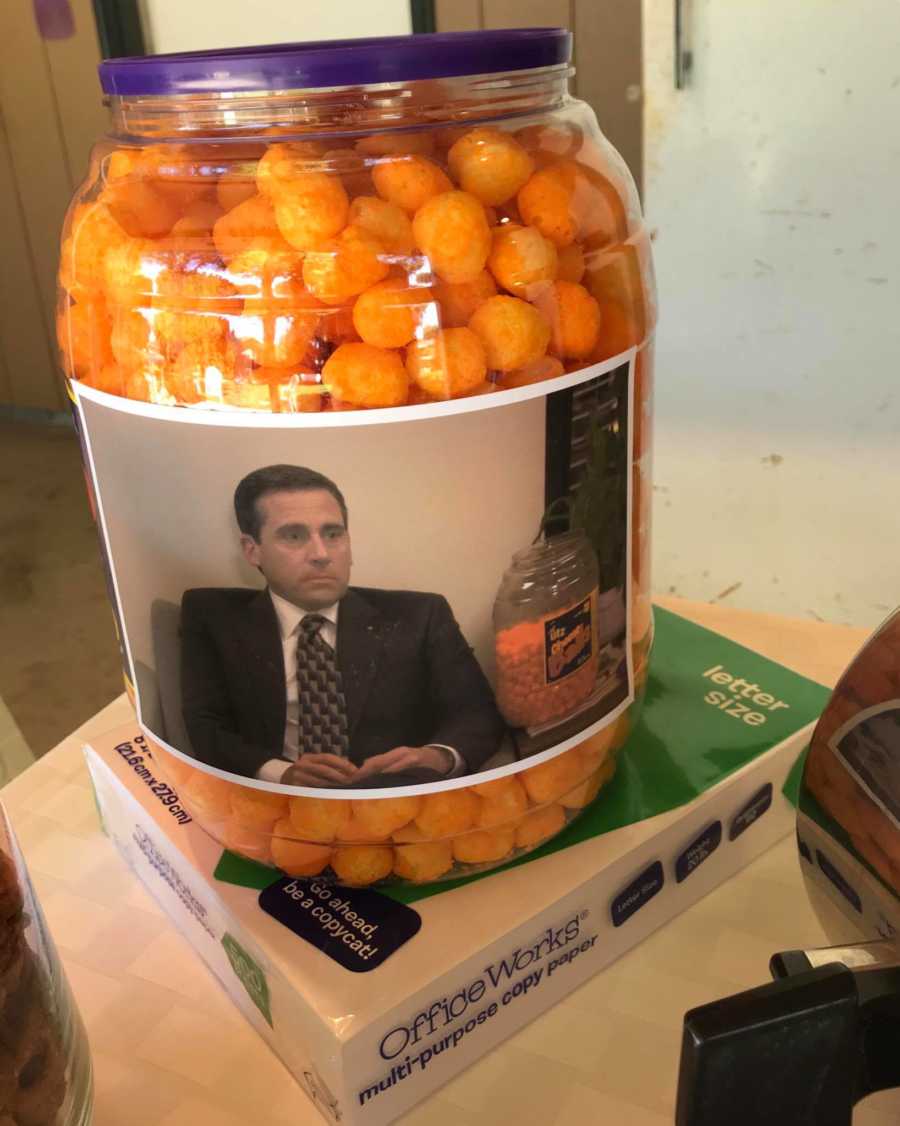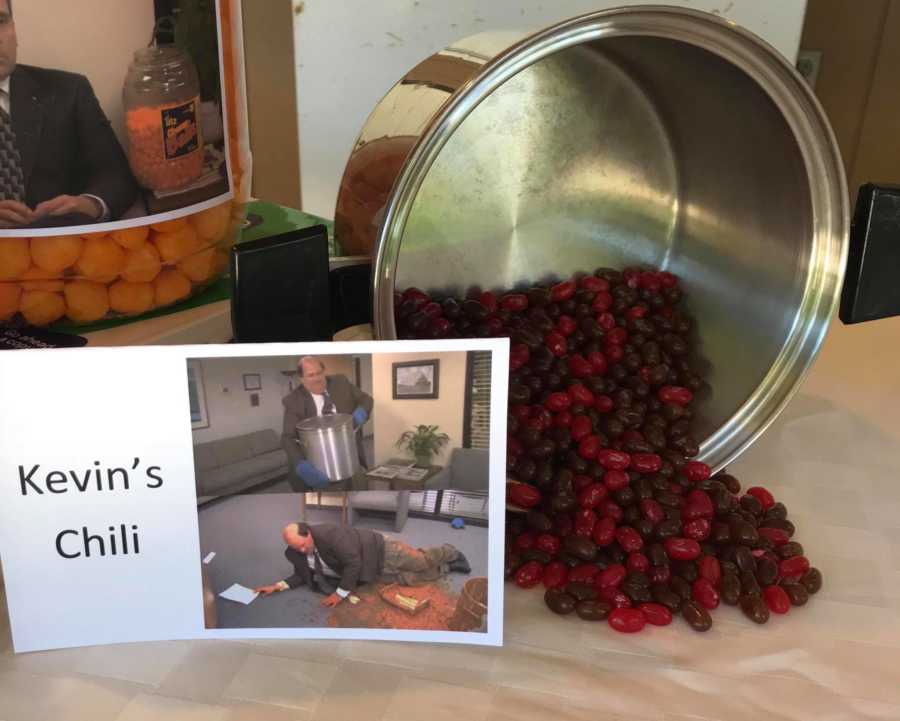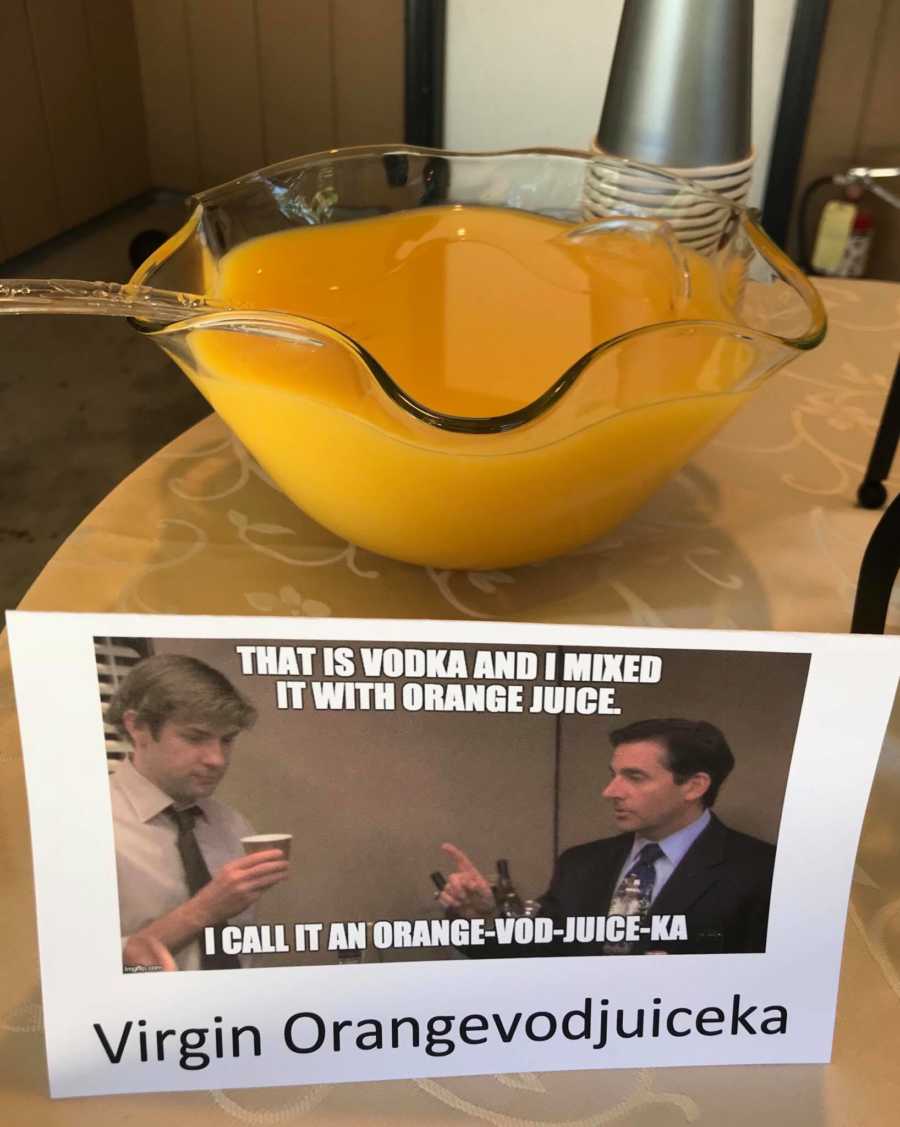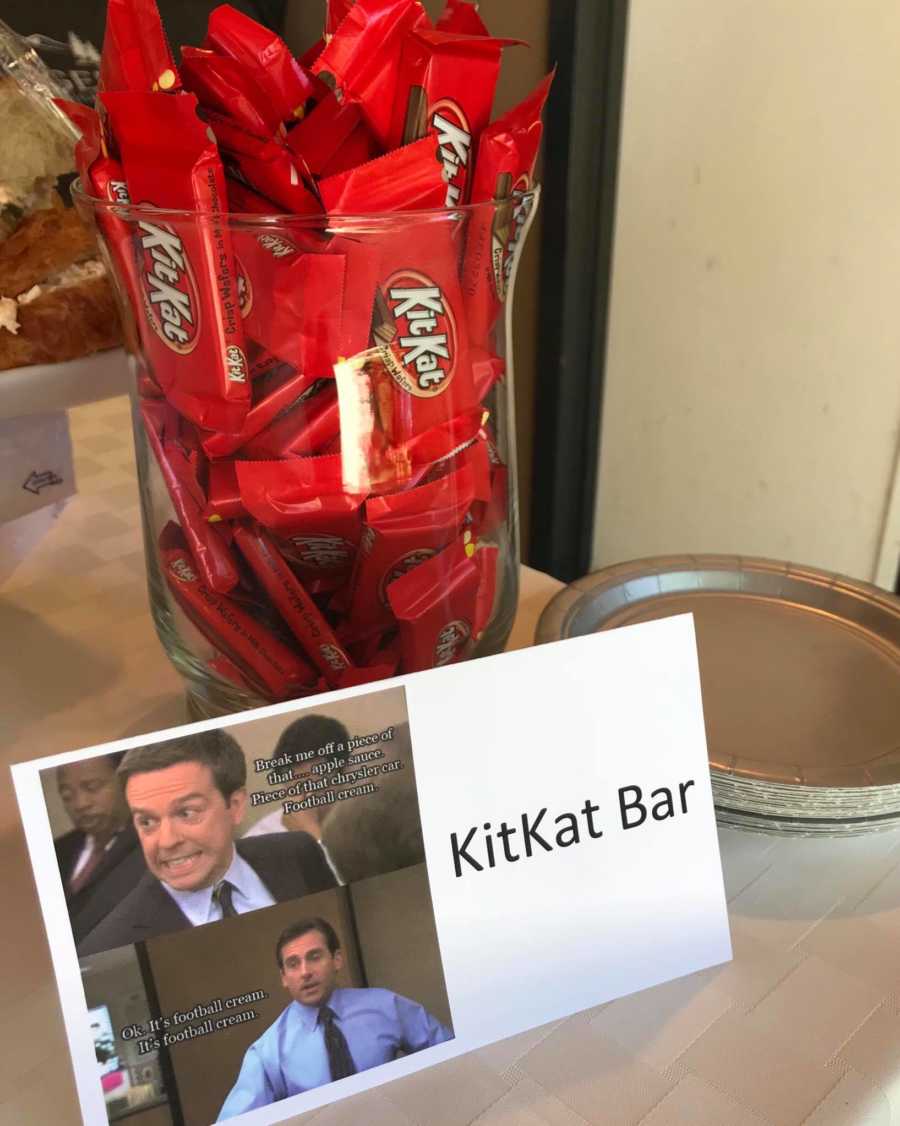 Lakeston actually tried drinking from the cake smash mug before digging into it which I thought was hilarious and adorable.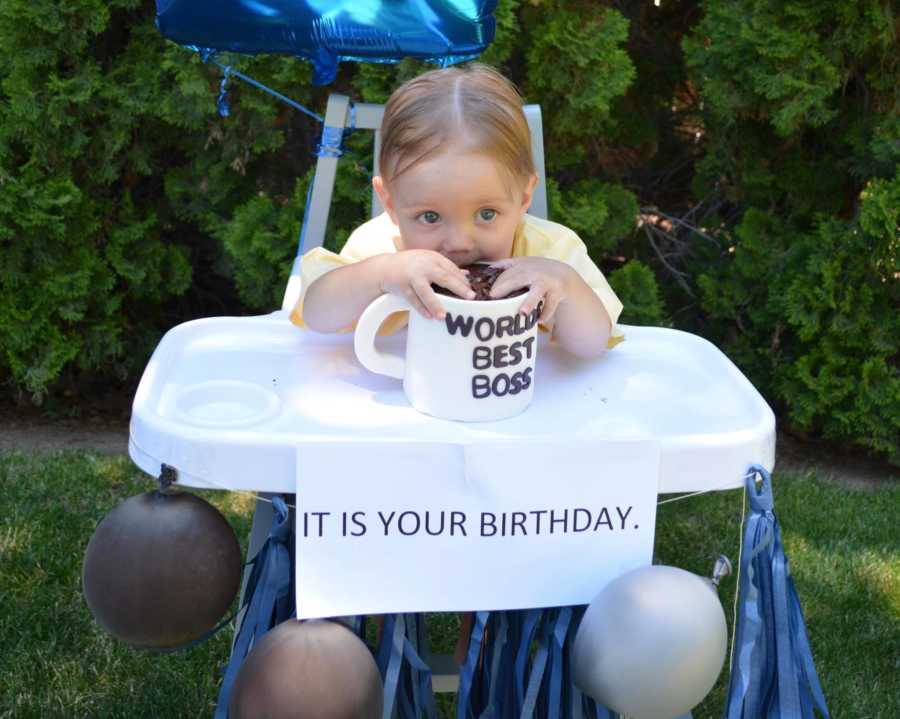 Some of the people that attended really got into the theme as well and they wore shirts with quotes from the office on them, which was awesome!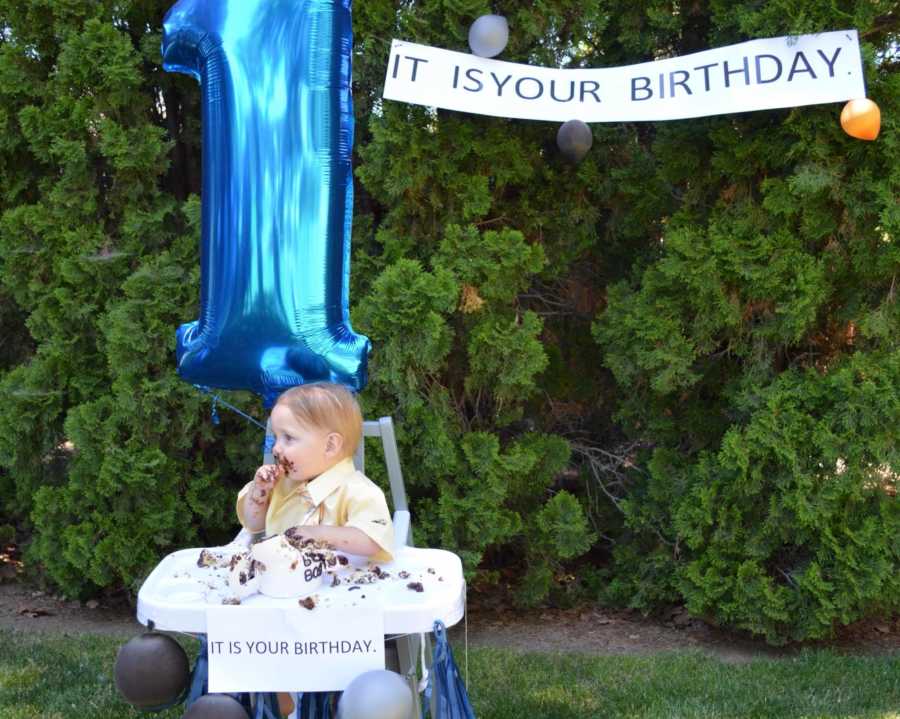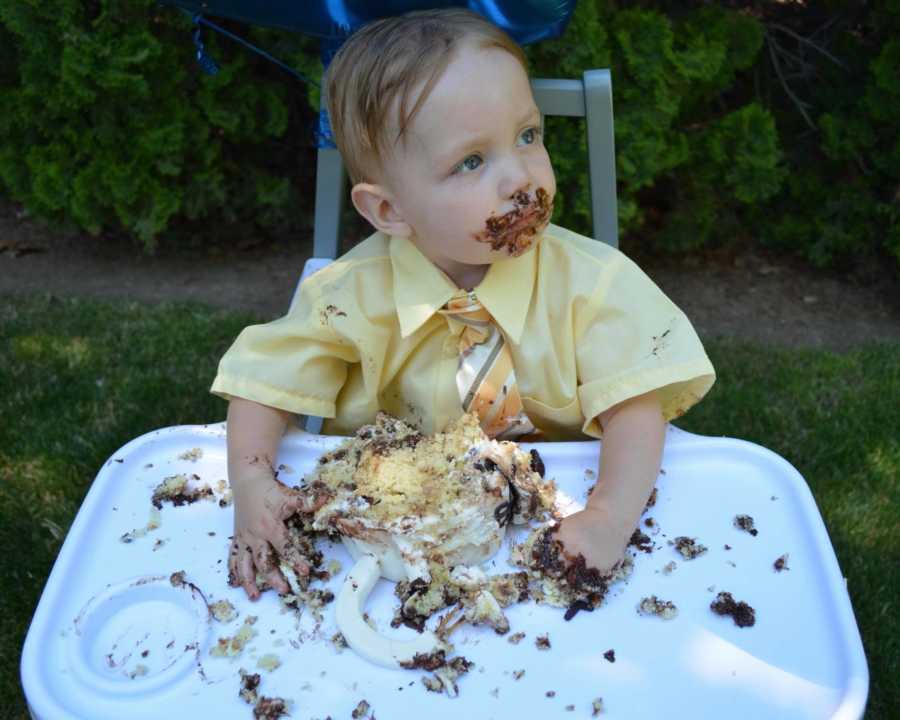 I've really never been much of a party person, but I loved how it turned out and had so much fun planning it, but my favorite part was watching my little one year old enjoy himself surrounded by so many people that love him and of course having a blast digging into his cake!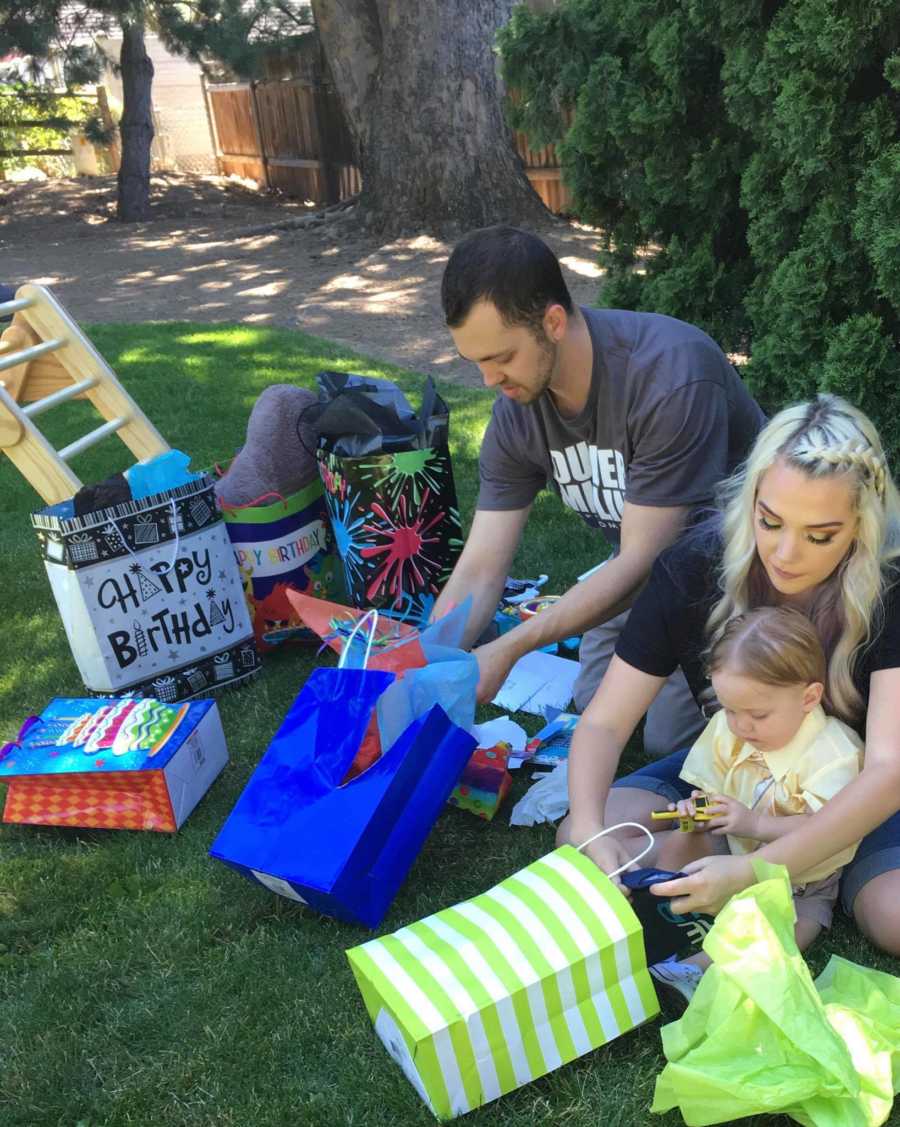 If you'd like to plan a similar party, my advice is do as much as you can ahead of time, have fun with it and be creative, and of course watch lots of episodes of the office!"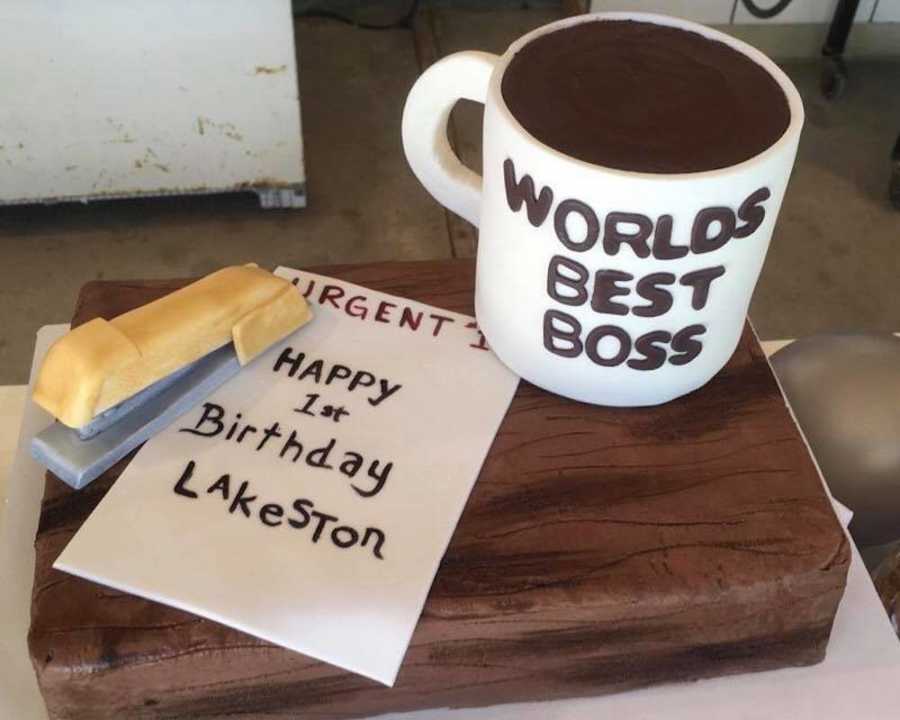 This story was submitted to Love What Matters by Alyssa Marie Hand. Be sure to subscribe to our free email newsletter for our best stories.
SHARE this story on Facebook to encourage others to cherish every moment and love what matters most.
SaveSave
SaveSave