"There has been so much controversy around Disney's The Little Mermaid being Black.
I try to only focus on the videos of the little girl seeing the trailer for the first time. Every time a video comes up of a black or brown little girl's reaction, I stop to watch it.
I stop because that little girl is me.
With each squeal, smile, and gasp, the little girl inside of me cries because they get to see what I didn't.
Growing up, Ariel was my favorite princess. She's still my favorite princess.
My kids know all the words to the song 'Part of Your World,' not because they've seen the cartoon a million times, but because I've been singing it since they were in utero.
I was 9 when The Little Mermaid came out. I had the VHS and played it until it got snowy on my favorite parts.
I never got my brown princess until I was 15, and she wasn't Black. She was darker than the others and better represented me.
People used to call me 'Pocahontas' because I loved her so much and the cartoon looked very similar to my facial features. I even begged for a Pocahontas doll when I was nearly 16 years old.
I was grasping for any sort of representation that proved Black and brown people were worthy of being princes and princesses. We didn't have the representation until my daughter was 9.
The Princess and the Frog came out and she wanted nothing more than to be Princess Tiana. I teared up because my daughter got to experience something I never did as a child. She got to see a dark-skinned, beautiful princess.
It would be 2018 before my boys had a Black male superhero that wasn't somehow problematic or part of something else.
My kids all experienced the moment these kids are experiencing. The power of representation allows you to dream outside of the box you may have built for yourself because no one looked like you doing what you wanted to do.
When you've always been represented, it's easy to be upset or find the need to include someone silly. You've always been there so you've always been able to see yourself in your dreams. It's time for others to be able to see themselves, too.
Now, don't mind me, I'll be the first person in line to see The Little Mermaid wearing red faux locs and a fishtail skirt.
Little me is ready to shine!"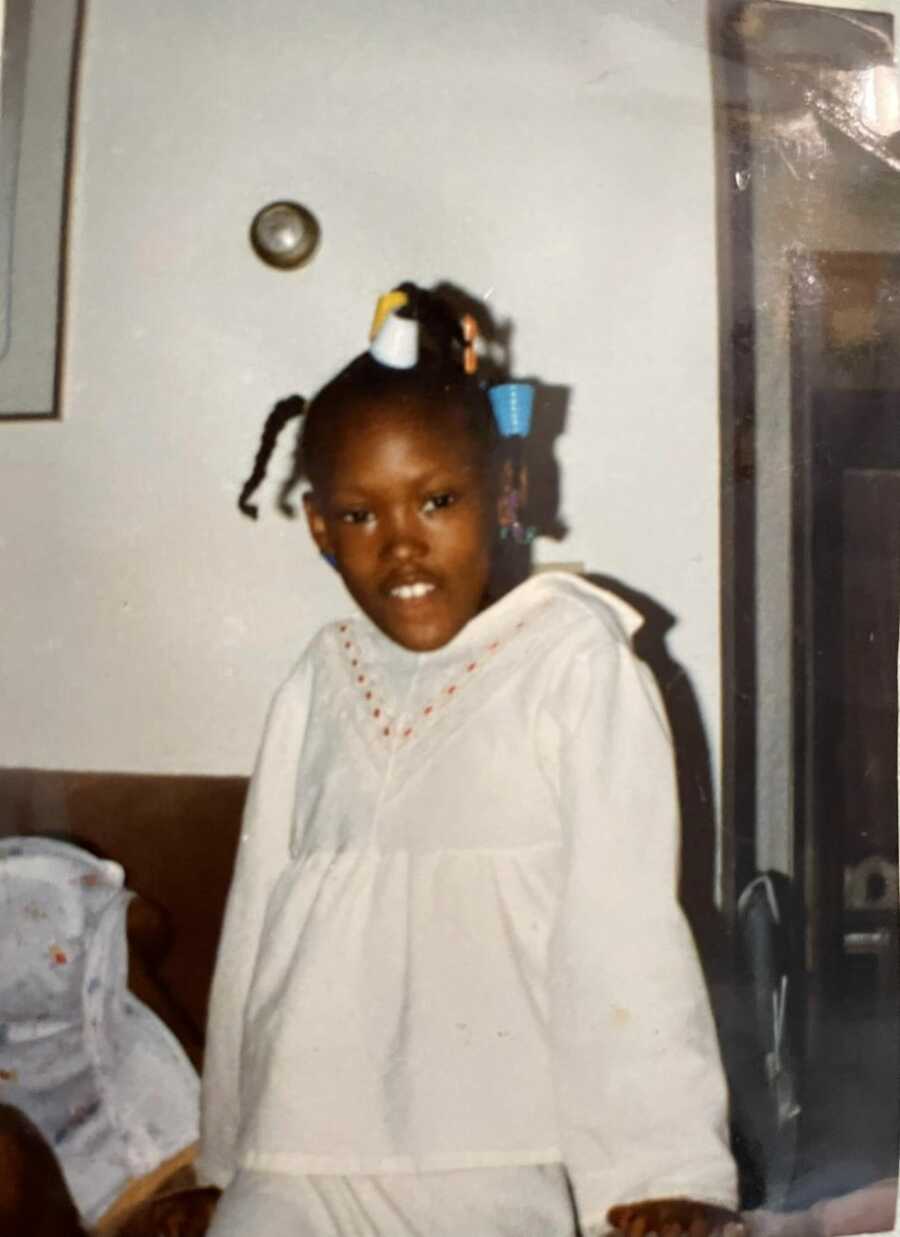 This article was submitted to Love What Matters by Jacalyn Wetzel. You can follow her on Facebook. Join the Love What Matters family and subscribe to our newsetter.
Read more from Jacalyn here:
The World Witnessed Kanye West Abuse Kim Kardashian In Real-Time, And Many Didn't Even Realize It
'Black women are resilient because we have to be, not because we are stronger than you.': Woman urges 'our pain is real, physical and emotional'
Do you know someone who could benefit from reading this? SHARE this story on Facebook with family and friends.