Disclaimer: This story contains details of domestic violence that may be upsetting to some.
My Tumultous Upbringing
"Love shouldn't hurt. However, I spent 30 years of my life believing it most definitely did.
Very early on in my life, domestic abuse was part of my normality; it formed a part of my daily experience as a child. My parents were in an abusive relationship where both were victims and perpetrators. I witnessed their arguments, physical fights, and the inevitable, painful aftermath.
As a child, I remember no one ever spoke about it after it happened, no one ever told me it was wrong and shouldn't be happening. It was like a secret life that played out over and over again in my mind and heart, as I tried and failed to understand the chaos and pain that was my life. I can remember thinking, 'Why would anyone get into relationships if this is what happens?' I even promised myself I would never personally experience this in the future. How wrong I was!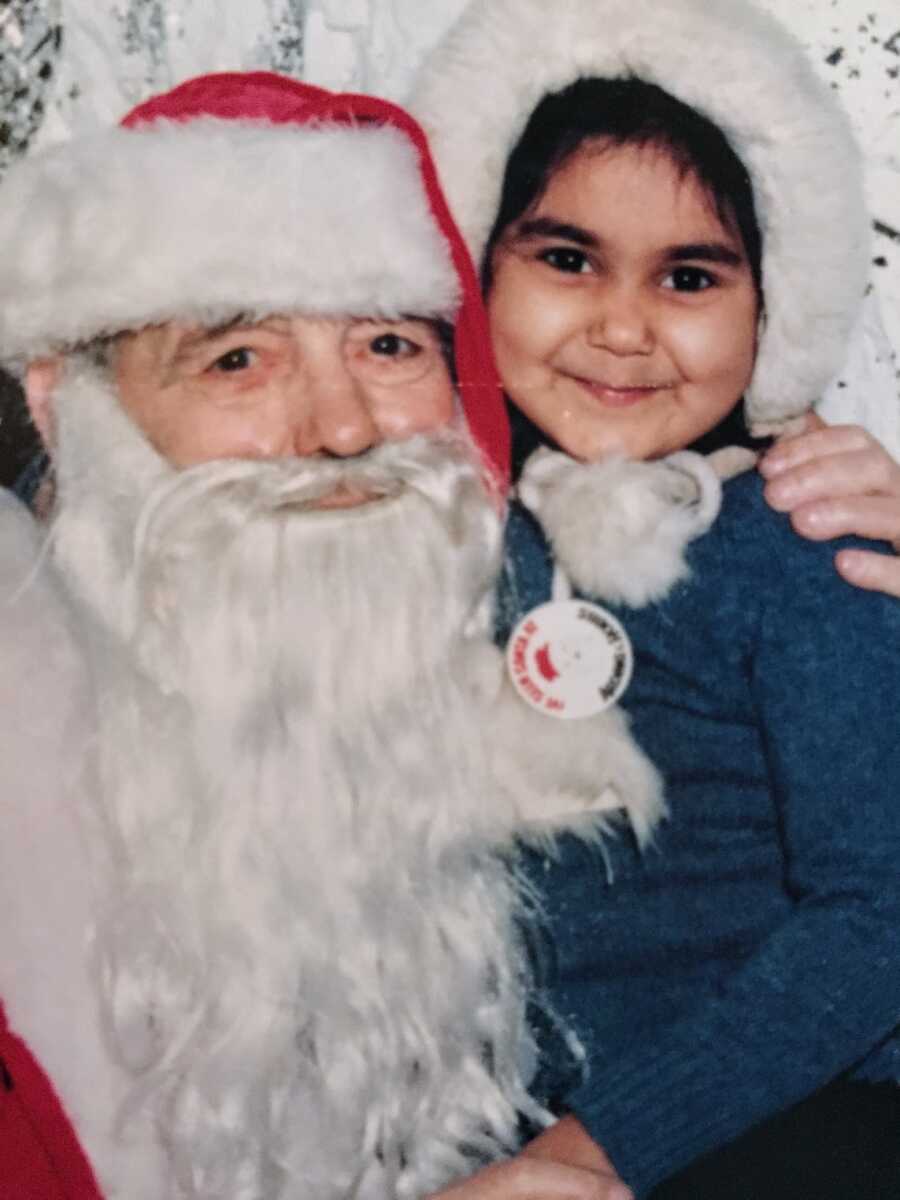 My experiences at home left me feeling isolated and alone in my world. I couldn't tell anyone, as it was clear we were not supposed to talk about it, and I was too scared of the repercussions if I did speak out. My mental health was impacted, and there was no outlet or support. This led to a myriad of issues, as I tried to cope with something which made no sense to me. I was self-harming and on the path to eating disorders. I struggled with relationships and felt so confused, but most of all, I hated myself. I was consistently told I was not good enough, I was a failure, I should be thinner, cleverer, prettier. I often wished I could be anyone but me. I would watch so many Bollywood films and fantasize about my knight in shining armor coming to rescue me one day; I would be saved from this cruel world and live a fairytale.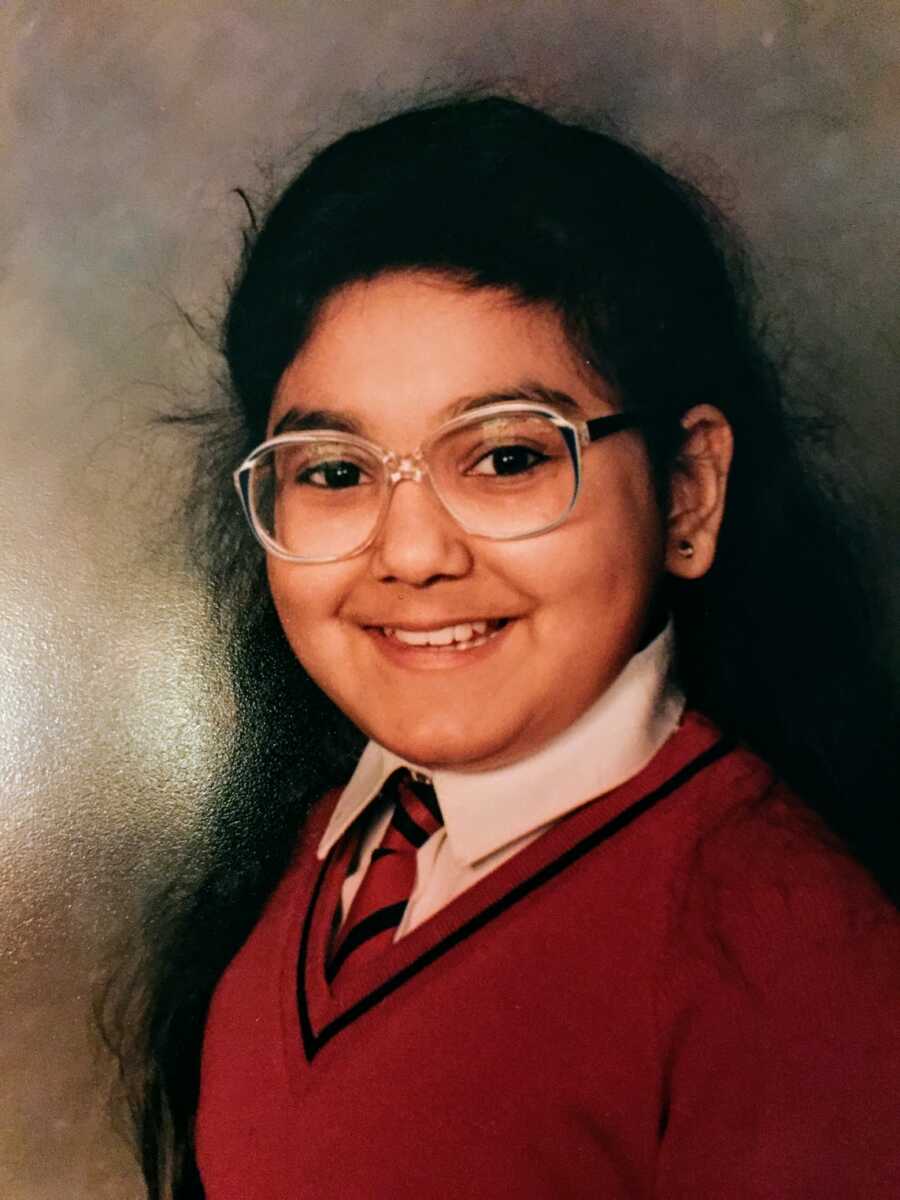 I struggled through my teenage years, lost and confused with no sense of self. I felt different to everyone else and longed to feel loved and worthy. I had no idea how to human and had zero relationship with myself. Essentially, I did what others had done, abused myself and abandoned myself when I needed to be there for myself. I had no dreams, no focus, no idea who I was or what I wanted. I was shell, a body totally disconnected from mind, heart, and soul. I felt controlled by this voice consistently telling me how awful I was. Life at home got more and more difficult as my relationship with my mom deteriorated after my dad left. By the age of 20, it had hit rock bottom; I was vulnerable as I searched for any way out. That's when I met him and my life spiraled.
The Beginnings Of Abuse
Suddenly my world felt exciting as I was swept up in a relationship and left home, feeling like I had won and all my problems would now be solved. But this was not the case. There was an underlying feeling of fear, dread, and insecurity; I had no idea what I was doing, my boyfriend and his friends were dangerous, and it was totally unsafe. I knew nothing about him or his life. But this point, I figured anything was better than what I was experiencing at home! What I didn't recognize was the toxic behaviors playing out before my eyes. The derogatory comments made as a joke, the isolating me from friends, family, and my world, the playing of emotional games, and the control and conditional exchanges of love.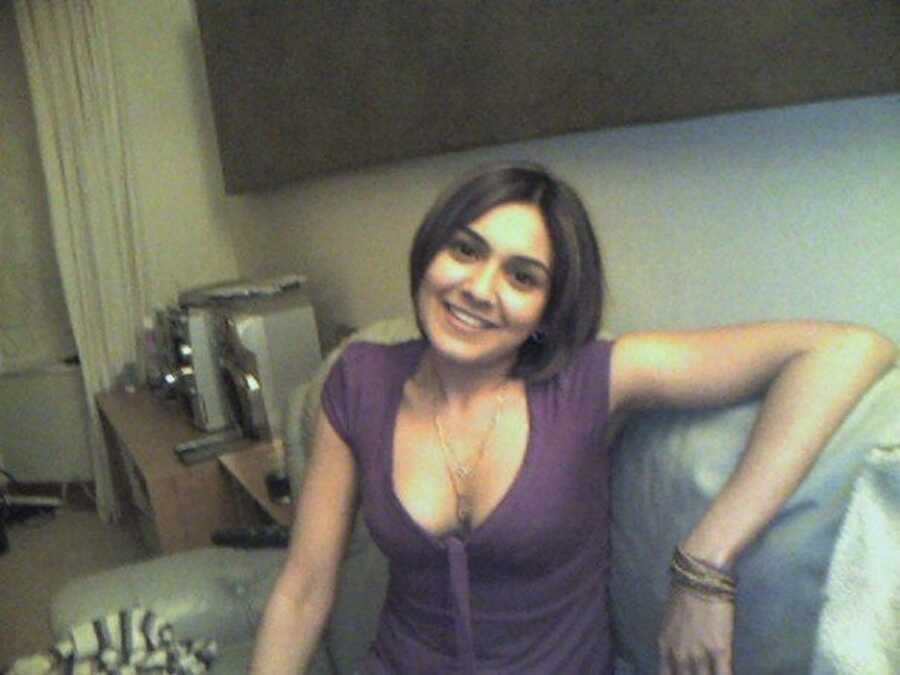 A few months later, I found out I was pregnant. I was 21 and pregnant! I often say this was the first incident of abuse, but this is not the case. The relationship was abusive from the start, and when I look back, I can see how much I allowed and tolerated in an attempt to be loved. When I told my boyfriend, the news was met with a slap across my face so hard I remember my glasses flying across the room. I was in shock. I was so hurt and confused, even more so by the fact his sister and my best friend, at the time, were in the room and completely silent. No one came to my rescue or protected me…the story of my life!
Against all hope, I believed having the baby may help my boyfriend and me get closer. Perhaps if I had his child, he would love me. In June 1998, at the age of 22, I had my son and my life changed forever. Now I had someone who needed me, a reason to wake up every day, a reason to exist. It was not easy; I may have been 22, but I had definitely not grown up. My emotional age was stuck in my teens. I felt like a child with a child. I mean, I could hardly care for me. What was I thinking?
Addiction & Growing Violence
By this time, my boyfriend was rapidly developing an addiction to heroin and our relationship was completely toxic and abusive. I was stuck, but I had to make it work; I made my bed, now I had to lie in it now! When I look back, I am always surprised at how normal this was for me. The drama, the pain, the dysfunction; it was a world I recognized. I could never imagine myself in this situation now. Now it's difficult to understand how that made sense to me and highlights how very vulnerable I was to have accepted this as what I deserved in love and life.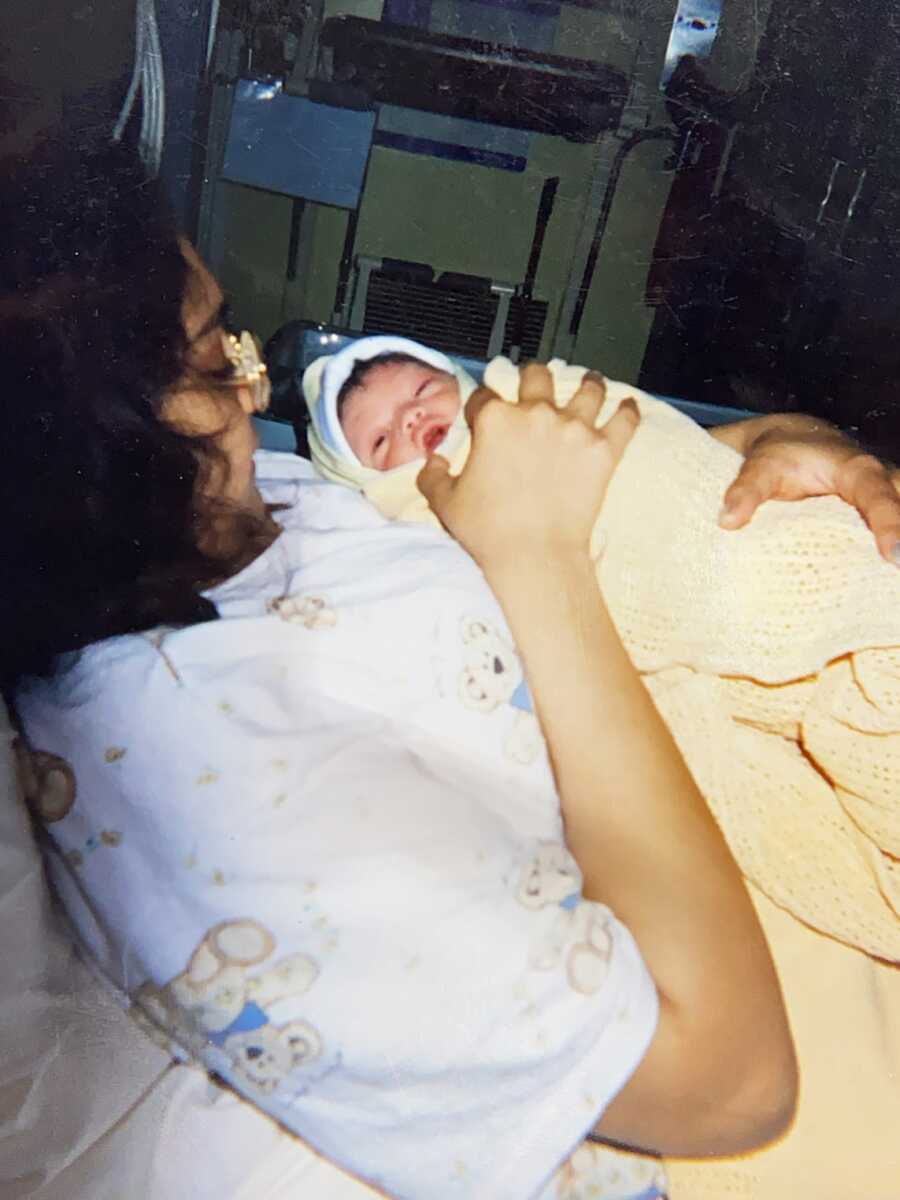 I was living 100 miles away from home while isolated in an unsafe environment and with a young child. I tried to make the relationship work. I believed tolerating the abuse was okay, it was fixable, and he would change if I could love him enough. As I started to gain some form of independence, motivated by wanting to create a different experience for my son, I lost weight and began researching going back to college and work. It was then that the relationship became progressively more abusive. My boyfriend's fear and insecurity grew as he witnessed me changing and growing. His addiction now had a grip on every part of his life and he was prisoner to heroin. Deep within I knew I knew this could not be my forever. If not for me, then for my son's sake. I had to get out. I knew my boyfriend could sense my growing strength…then I fell pregnant again!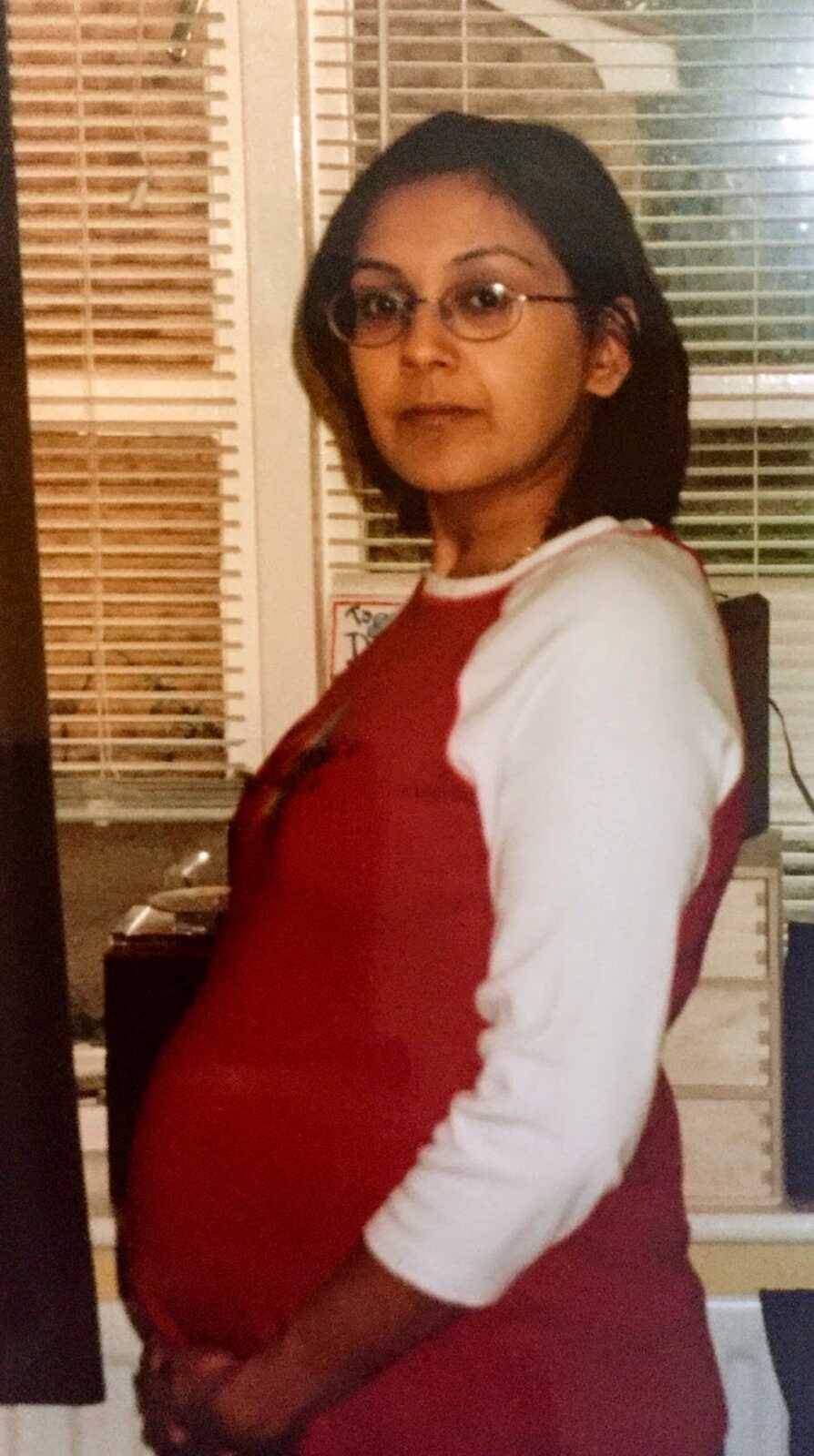 25 years old with two children and an abusive relationship? I couldn't let this happen. I had promised myself. How did I get here? During my second pregnancy, I knew the relationship was over. I could not bring my children up in this chaos and drug-fueled environment. They deserved better. (Note: At this point, due to the weight of the abuse, I still did not believe I did!) I needed to end it, but how? How could I get out?
Escaping My Abuser
In November 2001, whilst I was in labor with my daughter, my boyfriend was in the hospital toilet getting high. The delusion of love had fully dissolved at this point; the addiction was killing him and poisoning me. I knew it was destructive and my children and I were in danger. Once my daughter was born, in my mind the relationship was dead. I was on autopilot, looking after my children and focusing on ending it. By December 2002, I had asked him to leave; my hope was this would enable him to find help and perhaps we could at least be there for our children. But I was wrong. This is when it escalated.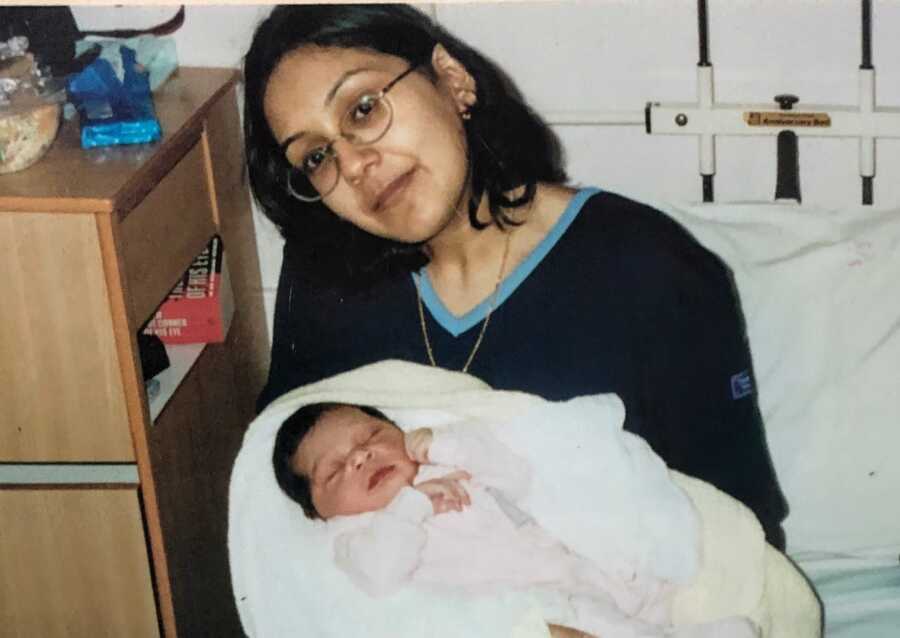 With my ex now living elsewhere, I was able to create some routine and normality for my children and me. I went back to college, I started living a little. One evening in May 2003 I went out for dinner and drinks with my friend; my ex was babysitting. When I got home, I could tell he was high. The children were in disarray and the house was a mess. I was upset and we got into an argument. What I did not know was that he had taken heroin and crack and was dangerously raging. The argument became physical very quickly. It was vile and vicious, worse than any previous incident. It became clear he was intent on hurting me. He started accusing me of having been out with a man and how dare I, as he sat there looking after our children. As I looked into his eyes I knew he was not there. I needed to calm this down, my children were there and they were scared. But he was too far gone.
When he finally stopped and left, I sank to my knees. I felt broken, I couldn't do this anymore. I calmed my children down and put them to bed, then I called my best friend. When she came over and saw me, she cried. I needed to go to hospital. When I returned home, my ex rang. He wanted to talk to me; my friend told him no and put the phone down. He wasn't taking no for an answer and threatened to come back to finish me off! We called the police. They arrived in a flash and my life was about to change forever. When he phoned again to say he was coming over, the police told us to say yes as they would be waiting for him. He arrived with weapons. The police were ready and he was arrested. This was the motivation I needed to get away. If I stayed, I knew he would kill me. I finally moved back home to London.
I was out of it, it was done, finished over! I could live a normal life now. But I would soon learn the abuse ending was only the beginning of my journey to freedom. I had no idea at the time that domestic abuse had taken its toll on all areas of my life  and, most importantly, who I was as a human being. As I stepped into my life without abuse, I realized I had no idea who I was, what I wanted, or how to move forward from my experiences. I became a victim of myself! Then, in May 2004, I was summoned to show up in court for my case against my ex. This moment was momentous; it was the first time I stood up for me and said, 'No, not anymore.' He was found guilty. I had taken my first step in my healing journey.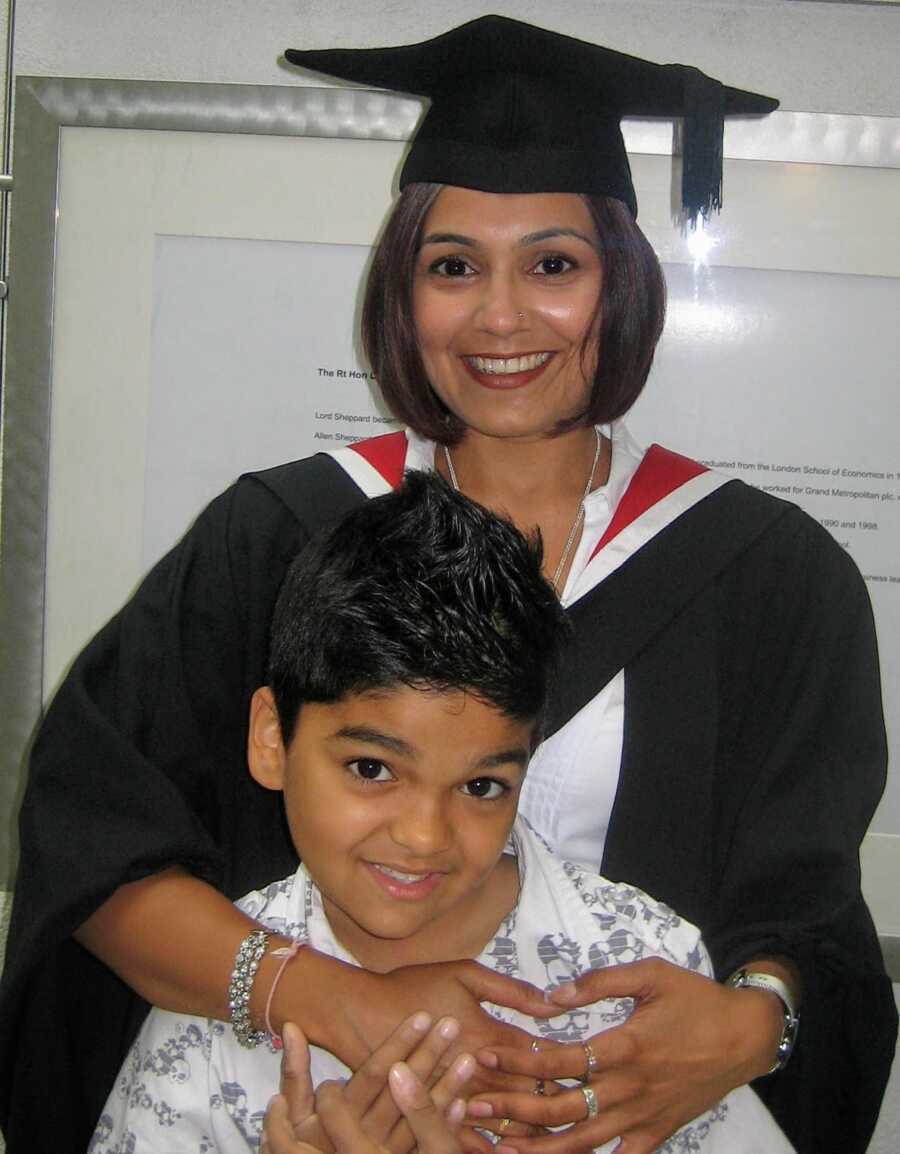 My Healing Journey
Over the last 18 years I have dedicated myself to healing, creating the life I desire, and supporting approximately 4,000 other beautiful souls to do the same. I have come to realize I am not the abuse I endured, I am a woman of worth. I am a Warrior Woman! I have moved from self-hatred to self-love. I have broken the cycle, and I want you to feel empowered to do the same.
What I have since learned and now teach others is that I had to commit to me and my journey. This is difficult when you dismiss yourself. It takes daily practice and showing up. No excuses, it's non-negotiable. I had to acknowledge it was abuse because I was normalizing the behaviors, thus making them okay. I didn't have any relationship with myself; our relationship with ourselves is our foundation for all other relationships in our life. And I don't know about you, but I was never taught how to have loving, fulfilling, healthy relationships. I have had to start from scratch, but it has given me an opportunity to be intentional in how I treat myself.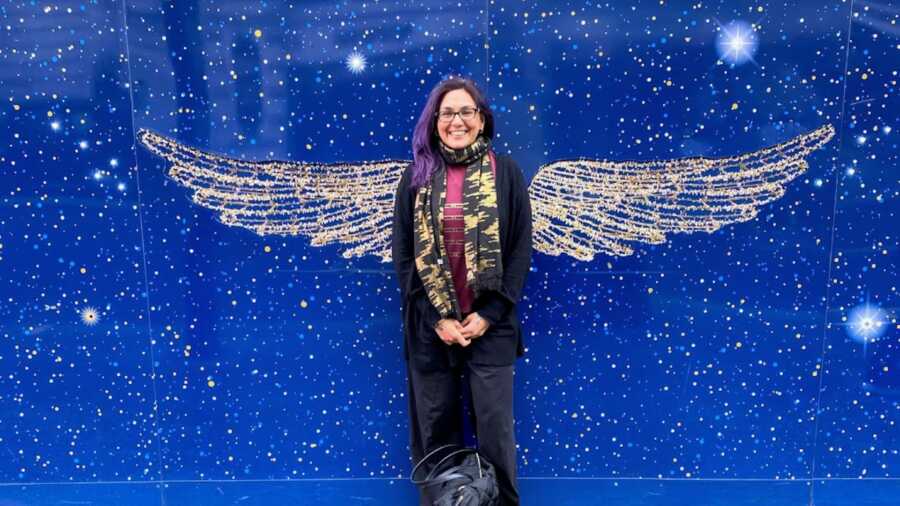 I had to reconnect to the love within me, having believed love came from outside of me. I thought I had to earn it. Anything built on unstable foundations is going to crumble, especially under pressure, but love is the foundation for being who you want to be and living the life you dream of living. In my experience love and relationship form the basis for the healing after abuse. I urge you to focus in on you and create the space for your healing journey, recognize how you are treating yourself and start from there. This is an inside out process. I wasted so much time wondering why my ex did it to me, why my life was like this, etc. The truth (and what helped the most) was to ask why I put up with it? What made me believe that was what I was worth? I made it okay, I allowed it, I told myself it was okay to be treated like that, I told myself I didn't matter. The work is always within beautiful soul.
I have invested in me and do so daily because I am the only one that can do this for myself. And I really want to give myself the best experience of life and living, because now I know I deserve it. What has really changed? ME! I never imagined it was possible to be the person I am today. I am all of me, unapologetically. I love me, and I love being me. Life is now a beautiful experience, as I live from love rather than fear.
If you are in a toxic or abusive relationship know it is never okay for anyone to treat you like that. You must recognize that you can't keep waiting for the other person to change. It will not change until you change it. What do you need to believe for you to walk away? Love yourself where you are right now. And if you feel that's too difficult, think about someone you love and picture them. What would you say to them? Now say that to yourself and hear how it sounds. Start with one step, start with loving you."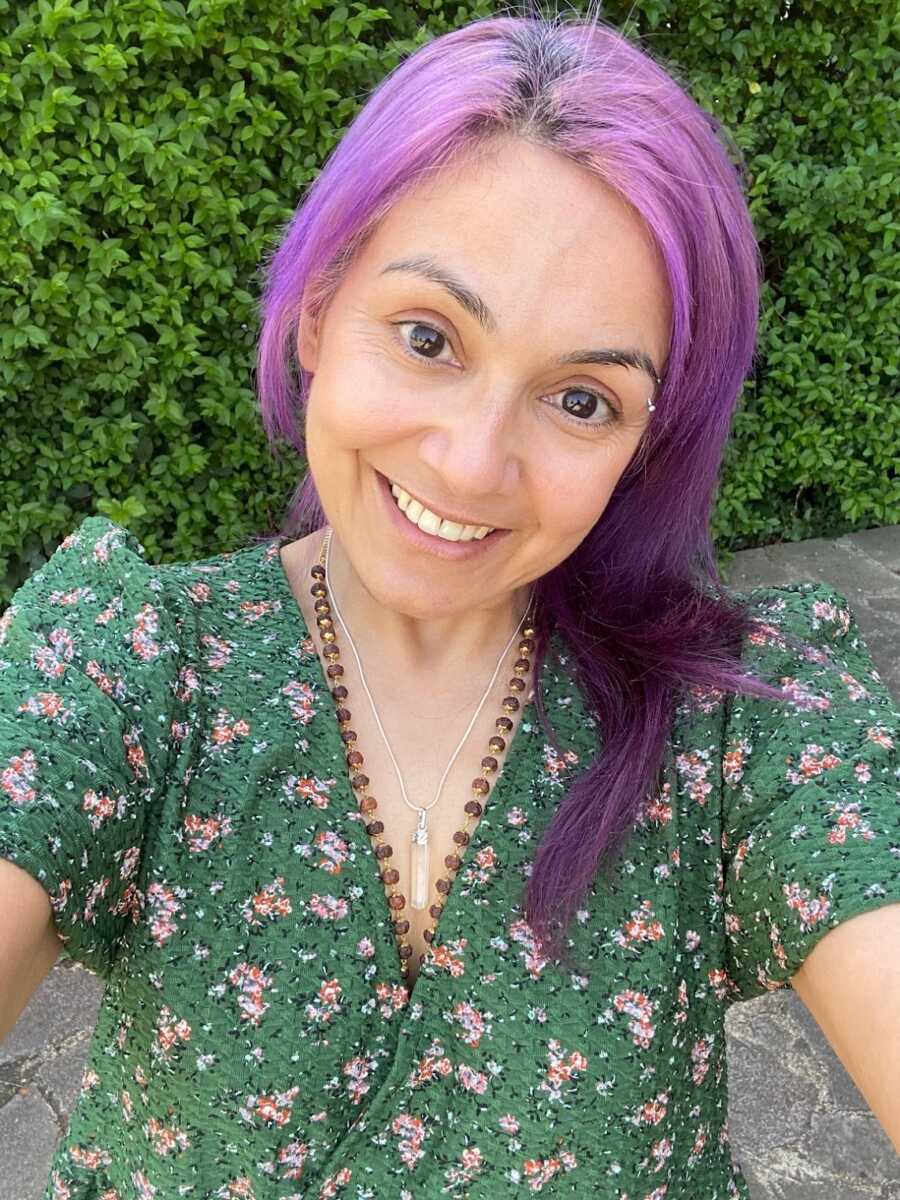 This story was submitted to Love What Matters by Ami Dave of London, England. You can follow her journey on Instagram and  Facebook. Be sure to subscribe to our free email newsletter for our best stories.
Read more stories from domestic violence survivors:
My abuser always told me, 'No one's going to marry you now with that ugly hand.': Domestic violence survivor gets loving husband's handwriting tattooed beneath stab wound
'My boyfriend closed-fist punched me in the face, knocking me off my feet. My 230-pound boyfriend split open my face. The past 6 months of my life have felt like a slow torture.': Woman recalls escaping domestic abuse relationship
Do you know someone who could benefit from this story? Please SHARE on Facebook to make them aware there is a community of support available.