"Holding my baby in church yesterday, I was struck with a memory from 10 years ago…
I was pregnant with my son and sat down in church next to a woman I didn't know. She had a darling baby girl I asked to hold. While holding her, she had a blowout that got all over my white skirt. I laughed about it and went to the bathroom to clean up. The woman felt so bad that she came to my house later the same day with cookies, asked if she could take my skirt to launder it herself, and told me I could pick it up by coming to lunch at her house the next day.
We became fast friends. She was the darling, talented, skillful mom of 3 I hoped to be myself in 10 years. She taught me how to use my new sewing machine, and helped me make a blanket and decorations for my son's nursery. She invited me over for dinner on my first (pregnant) Mother's day. She brought me meals and goodies when my son was born. She taught me her wiggle-proof method for swaddling. She helped me get my son to latch correctly while breastfeeding. I lived far away from my own family but was so grateful to have her close by as I entered this new role of motherhood.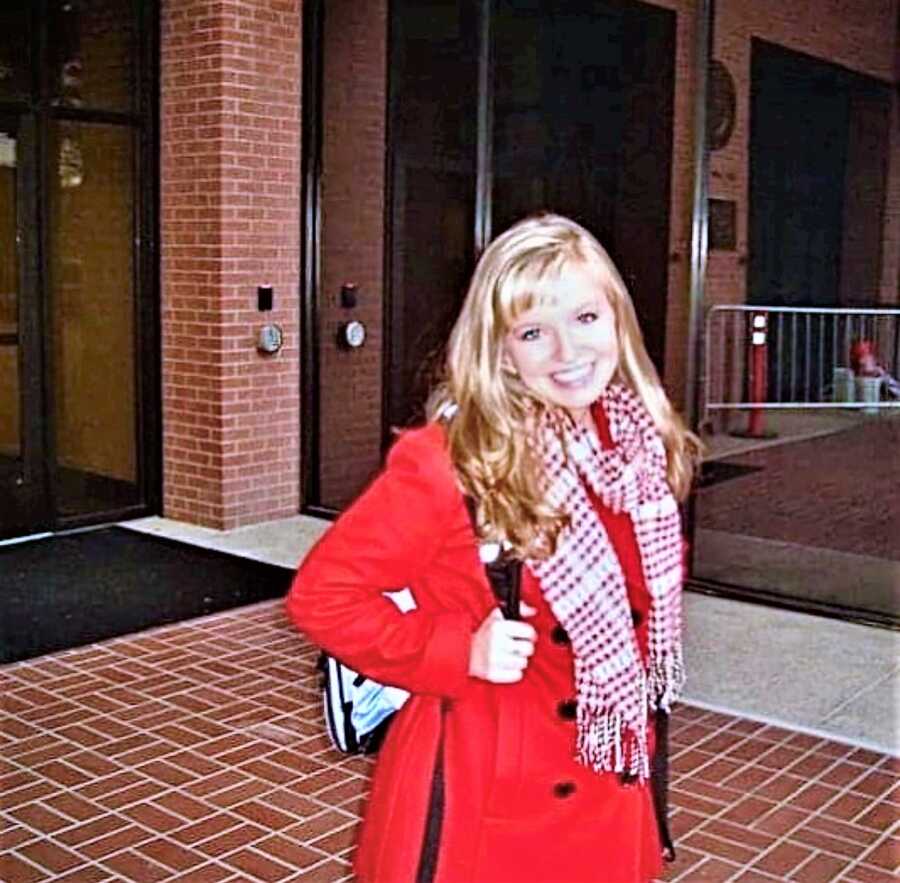 And then, I didn't hear anything from her for a few weeks. She seemed to be avoiding me at church. I finally gave her a call. The conversion felt strained. At last, she said, 'I talked to Ruth, your landlord [and neighbor]. You know I'm good friends with her. She told me things about your husband that completely blew me away. I had no idea what a dishonest, conniving monster he is. How could you possibly be married to someone like that?' I had no idea how to respond. I felt called out and insulted and like she knew a secret about me and my life I didn't want anyone to know.
I said, 'I don't know what you're talking about.' This was the last time she ever talked to me. I could have really used a loyal friend during the following years. But I don't fault her for breaking ties. This experience has remained a reminder to me, however, to give others the benefit of the doubt, to offer friendship freely, and to refrain from judging a situation I don't fully know or understand.
Just recently, someone messaged me saying, 'Women who stay in abusive relationships are foolish, weak, and have no sense of self-worth.' At first, I was offended, but then I remembered I used to believe the same. Until I found myself in an abusive marriage, unsure of how I got there and how to get out. Part of the problem was that for years I never truly realized I was being abused.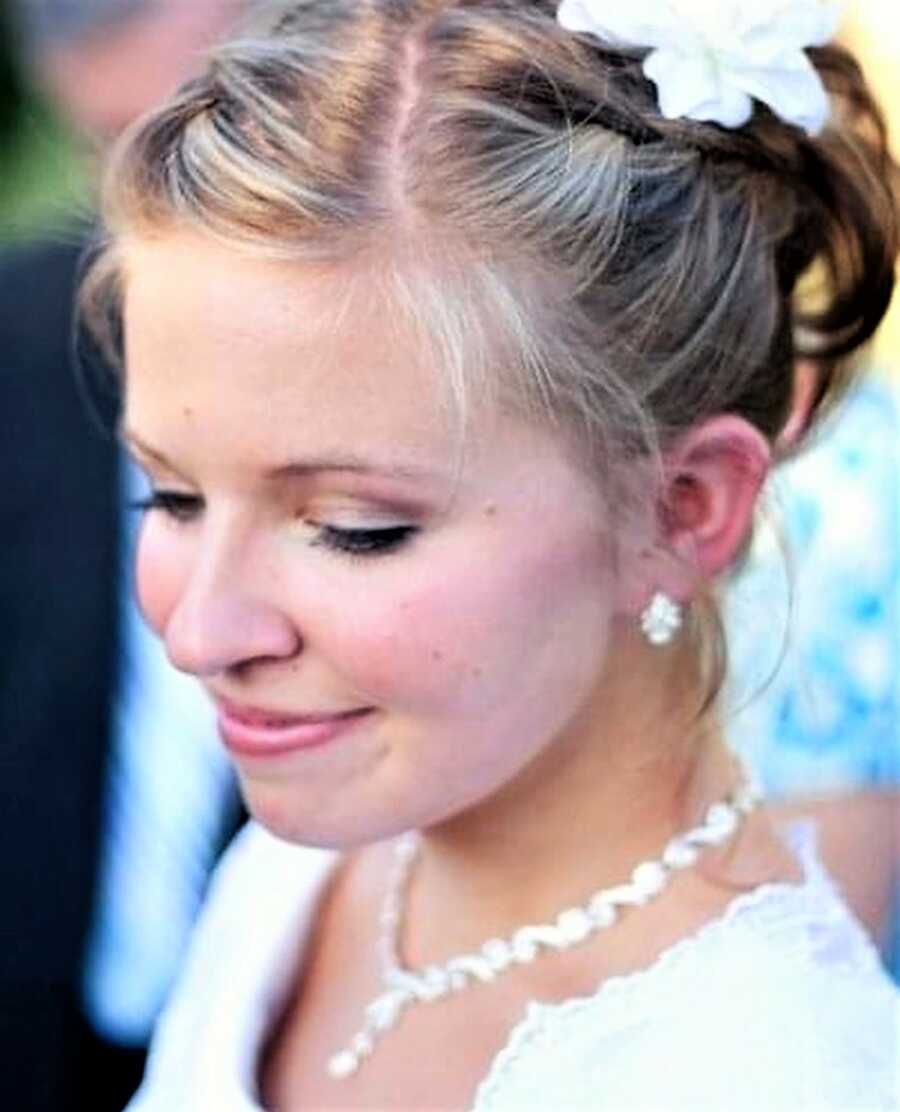 I'd been so manipulated and isolated, with so many mind games played on me… I often wondered if I was just crazy, or was I actually a terrible wife like he said. Did I deserve the abuse? Was his treatment towards me actually normal? Maybe women just never talked about how their husbands treated them behind closed doors. Maybe the idea of romantic, sweet, and loving married couples was just a fantasy we all played into? Surely no one actually acts that way toward each other after spending every day together for years.
If I could just stop making him mad at me by making silly, thoughtless mistakes, then he wouldn't want to hurt me… so really, isn't it my fault? I just have to do better. As he says, I'll never find anyone who treats me better than he does. I'm just a stay-at-home mom, I have little to offer. When he's not mad at me, he makes up for it with gifts and wining and dining me. I should be grateful for that.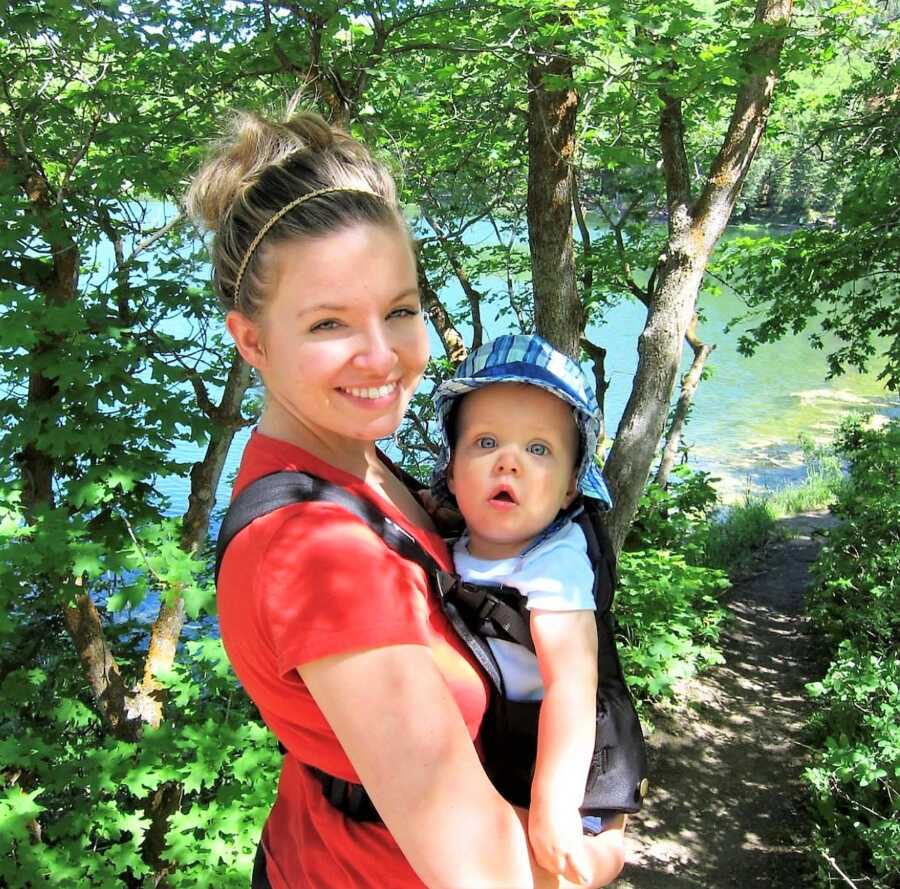 These were all the thoughts and excuses and justifications I made for years, based on things he told me over and over again. Somehow it was easier for me to believe I was the problem, I was still in control, and I could make things get better than admitting to myself that I'd been tricked, fooled, lied to, and treated so badly by a man who had once romanced me, treated me with kindness and tenderness, and made me fall in love with him. A man I'd once believed I'd be happy with forever.
It's hard to truly understand what it's like to be in an abusive relationship until you've actually been in one. And I don't wish it on anyone. But I guess my point here is, don't judge a situation you don't truly understand. Don't judge a woman who is doing the very best she can, who is actually incredibly strong, and there are probably a hundred complicated reasons as to why she hasn't left yet. Offer her support and a safe place to come to instead."
This story was submitted to Love What Matters by Stacey Janelle from Shawnee, KS. You can follow their journey on Instagram. Do you have a similar experience? We'd like to hear your important journey. Submit your own story here. Be sure to subscribe to our free email newsletter for our best stories, and YouTube for our best videos.
Read more form Stacey:
'As I blinked away the moisture in my eyes, my 3-year-old put his little hand on my face. 'It's okay, mama. It's all gonna be okay.': Mom recounts escaping abusive marriage
'He never looks around at the messy house and asks, 'So what exactly did you do all day?': Stay-at-home mom thanks husband for 'taking on the financial burden' of blended family
'Are all these kids yours?' Truthfully, I'm not the best stepmom. Sometimes I feel like an intruder in their home.': Mom describes 'rocky waters' of blending families, 'Love conquers all'
Do you know someone who could benefit from this story? Please SHARE on Facebook and Instagram to let them know a community of support is available.