"I feel like an idiot.
I'm driving home from work. I've just spoken to my grandma who has confirmed she is in, what she calls, 'lockdown.'
'We are alright love,' she said. 'Your granddad and I will be fine. We have the garden, and it'll be good to catch up on things around the house.'
She wasn't panicking.
She wasn't running to Walmart to stock up on pasta.
She wasn't afraid.
Five minutes later, I'm driving over the bridge toward my house. I look to my right, and there's an elderly man standing behind the bridge barriers, looking out into the distance.
Oh no.
Was he panicking?
Was he all alone and afraid?
My fear got the better of me, and I turned around heading back in the direction of the elderly man. I pulled up next to him and wound down my window. 'Excuse me sir, are you okay? Can I help you at all?'
He turned around and looked at me. 'I'm OK love. I'm just admiring the view. Lovely day, isn't it?'
Wow, I really am an idiot.
He tipped his hat, gave me a smile, and walked off in the direction of home.
As I walked into the house, I heard the sound of BBC NEWS. New government advice will change our lives as we know it. That familiar fearful feeling sat heavy on my chest.
What is going to happen?
Will we be okay?
I don't know what to think…
Suddenly, an elderly couple appeared on the television as they were being interviewed by a news reporter.
'Me and my husband are social beings,' said the elderly lady. 'We will find this isolation hard, but we are made of stronger stuff than that. We are ready for anything, and we are unafraid. We will be okay.'
They are the ones at high risk.
They are the ones categorized as the most vulnerable.
They are the ones facing a more fearful time than any.
Yet in all of this, they are the most calm.
The most brave.
The most hopeful.
They aren't stock piling pasta and toilet rolls. Yet they face the longest isolation.
They aren't spreading feelings of anxiety and fear, because they don't have Facebook.
They aren't refusing to stay indoors for fear of boredom or a cancelled plan. They are following advice for themselves and for others.
Let's look after our older generation, the backbone of our society.
Let us follow in their ways and unfollow the things that cause us to be anxious.
Let's remember that social media is not a reputable source of news at this uncertain time.
And most improbably, let's remember to stick together and not give in to the hysteria.
This is a time to be kind. Trust that your friends, neighbors, and the kindness of strangers, will help you through if you find yourself in need of support or provisions.
Look after the elderly.
Look after the vulnerable.
Look after yourselves, and look after each other.
As said in 1939, at a time much bleaker than what we currently face, 'Keep calm and carry on. This too shall pass.'"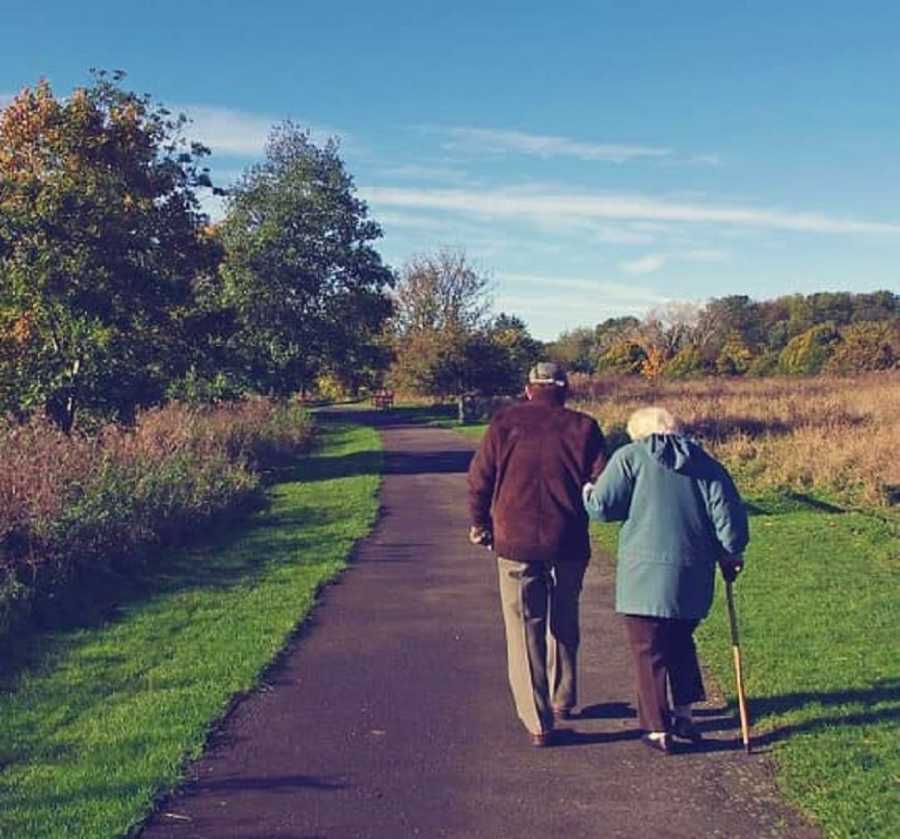 This story was submitted to Love What Matters by Lady Mama-lard. Be sure to subscribe to our free email newsletter for our best stories. 
Read about amazing acts of kindness during coronavirus outbreak:
'If you look at the back of my car right now it looks like I'm overly prepared, but this stuff isn't for me.': Woman starts supply drive for elderly during coronavirus outbreak, 'We can't all do everything, but each of us can do something'
'There are a lot of 'what-ifs' in the world right now, so I decided it was time to pull out the tutus and let the magic begin.': Woman spreads joy and laughter to strangers during coronavirus outbreak with rainbow tutus
Do you know someone who could benefit from this story? Please SHARE on Facebook or Twitter.