"If you take a look at the back of my car right now, it looks like I'm overly prepared. Well, I am somewhat prepared, but this stuff isn't for me. It's for the residents of my local low-income senior apartments. I've been doing a lot more sitting at home lately because I wanted to do my share to flatten the curve. But when I saw images of our older folks struggling at grocery stores and meeting empty shelves, my heart absolutely broke.
As the coronavirus pandemic continues to spread, our elderly and people with disabilities are most at risk, but the ironic thing is they are the ones most afraid to go in the store with the crowds who are preparing for the coronavirus pandemic. They are the ones who are having the most trouble preparing.
Y'all, our older folks are scared to go to the stores. I don't blame them. I'm somewhat young and healthy and I'm afraid to go in the stores right now. Even worse, most don't have the technology to do their shopping online either. Many are met with empty shelves (I'm looking at you, toilet paper stockpilers). Some can't maneuver their walkers or motorized scooters through the crowds. Many don't have the money to stock up on items either as they are on fixed incomes.
The very worst thing about this is that these are the people we are meant to be protecting. But they're falling through the cracks. They can't even get their daily necessities at the stores right now, let alone prepare for the social distancing necessary to combat this pandemic.
I promise you I don't have any special abilities, but I wanted to do something. I decided to host a supply drive for the older folks in my neighborhood. All it took was an internet search and a phone call. I reached out to a local subsidized apartment for low-income seniors and people with disabilities. I asked if I could donate any supplies they needed. I was a bit daunted that they had 300 residents so I spread the word on social media asking for help to host a small supply drive (while still maintaining my social distance). I figured, like they say, a done something is better than a perfect nothing.
Their list wasn't anything outrageous. It was the normal items we are all stocking up already, like cleaning supplies, hand sanitizer, toilet paper, non-perishable food items, and soap. They said anything at all would be a major help. These are the people who need disinfecting wipes and hand sanitizer the most. These are the people we are supposed to be protecting.
Oh, and toilet paper. Yes, toilet paper was on the top of their list. Why? Because they have very limited transportation, if any. If it's not at a nearby store, then they will have to go without.
Here's how you can help.
Have something delivered or wash your hands and bring some of your extras to them. This can still be done with social distancing to ease the spread, just be smart about it.
In God's eyes, each of us is of equal importance and value, so let's start acting like it. I want to challenge you today, if you feel like doing something more to reach out to your local low-income senior homes or homes for those with disabilities and host a supply drive for them.
If it's not in your means (which is totally understandable right now), be the person who helps our older folks in the grocery store find what they need through the chaos. Offer to do their grocery shopping for them so they can limit their exposure. Be the person who checks on their immune-compromised neighbor. Most of all, be the person who is going to flatten the curve and stay home. Wash those hands! We are all in this together. We can't all do everything, but each of us can do something."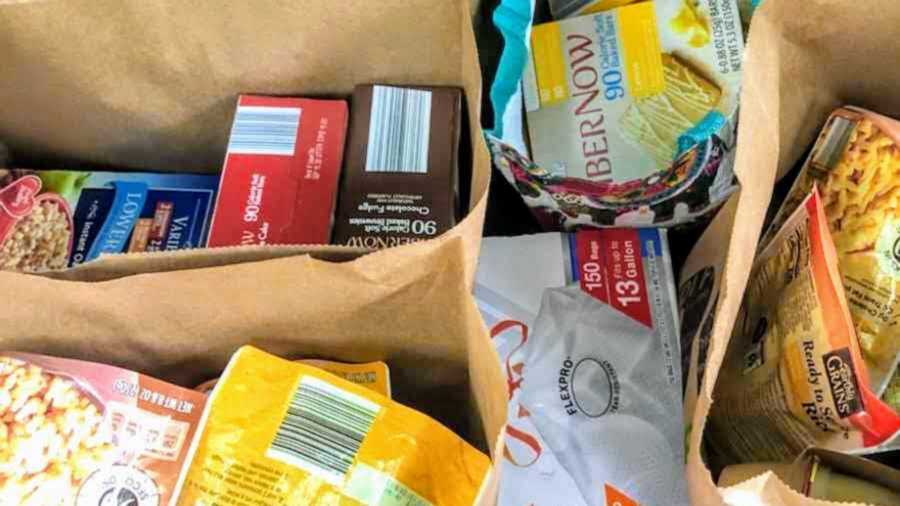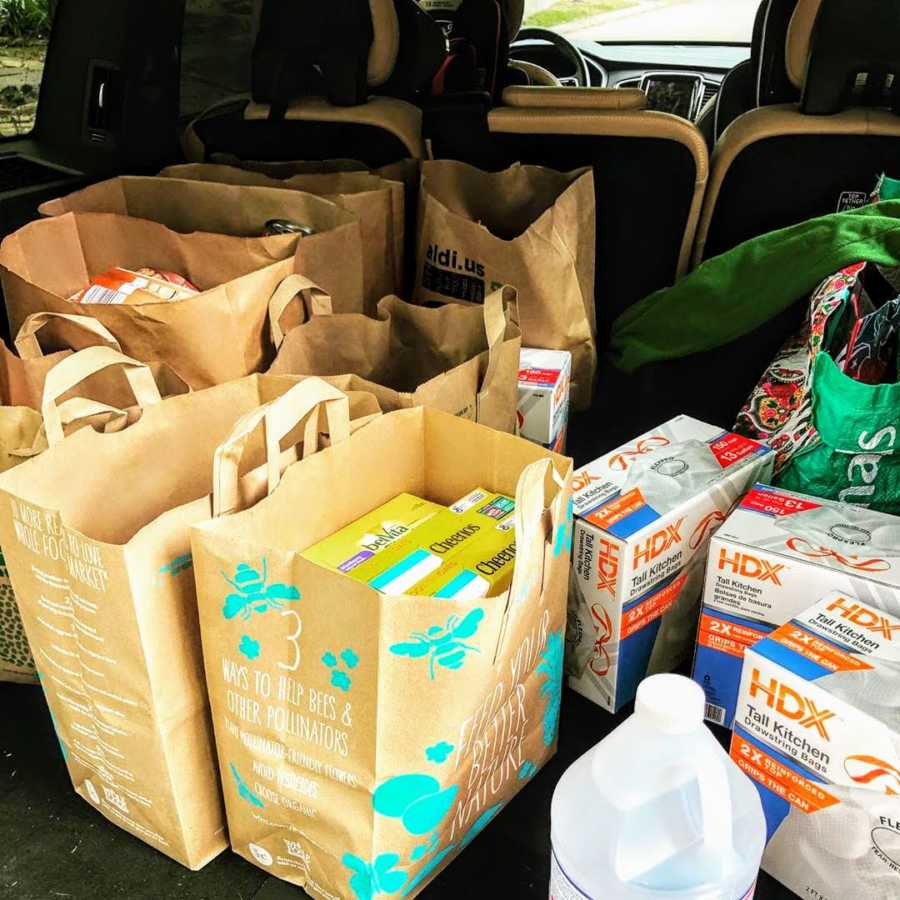 This story was submitted to Love What Matters by Audrey Wood of Two Pink Peonies. You can follow their journey on Instagram. Submit your own story here and besure to subscribe to our free email newsletter for our best stories, and YouTube for our best videos.
Read more stories like this:
'Today I cried. Not because I'm stressed out or scared. I cried because of a 92-year-old man.': Woman says 'forget about the 75 rolls of toilet paper you think you need and think about the 92-year-old man'
'An 80-year-old woman cracked her car window and explained, in tears, 'We're afraid to go in the store. We don't have any family to help us.': Woman urges 'offer help to anyone you can' during coronavirus hysteria
Do you know someone who could benefit from this story? SHARE this story on Facebook with family and friends.