"Dear men, husbands, people who love us,
On behalf of mamas everywhere, I have an important request:
Take our picture.
Even when we complain, even when our hair is a mess. Even when we are wearing a dingy, oversized sweatshirt.
Take our picture.
I know this isn't something on the forefront of your mind, and that's okay. We don't need every special moment documented…but, let's be honest.
We spend a lot of time doing just that for everyone else.
Please.
Take our picture.
Even when we fuss about how 'chubby' we think we look in our swimsuit. If you see us splashing and laughing loudly with our babies in the heat of a gorgeous summer day—I don't care if we are nine months pregnant (*ahem*)
Take our picture.
Even if we moan that the angle isn't good or our smile looks a little insane, I promise you this: We want to be seen. We want to be remembered. And it means the world to us when you take our picture.
You may not realize it now, but we've taken hundreds of sneaky photos of you and the people you love.
When we see you snuggled on the couch with our babies or playing catch in the backyard, our hearts fill with joy and we can't help but take your picture.
Or maybe you DO realize it, and it's a little bit annoying. I can understand that, too.
But here is a little reminder of these pictures are SO dang important:
One day, we won't be around for our babies.
One day, you and I will be gone and what will remain of us will be the memories we've captured of this beautiful life we made.
One day, our kids will gather around a table and scroll through images of these precious, fleeting days.
They will cry and laugh and commiserate.
They will say 'Remember that vacation? Remember that day?'
And it will be so, so beautiful.
But if every single picture was taken by their mama, guess who won't be in those memories?
Men, husbands, people who love us,
Take our picture.
The mother of your children deserves to be seen, documented, and remembered.
Not through posed family portraits or hundreds of selfies. But as who she was—who she is NOW—in those real, special life moments.
I know we complain, and we don't make it easy. Love us enough to do it, anyways.
For our sake and for yours.
For the sake of our babies
Take our picture."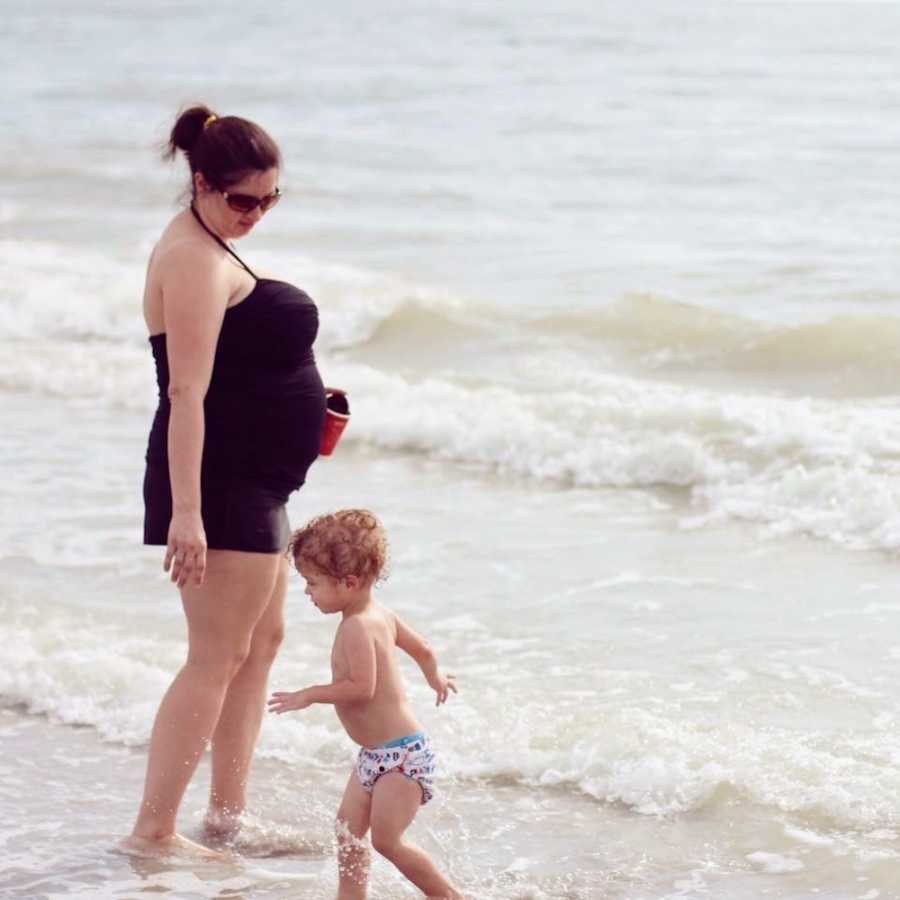 This story was submitted to Love What Matters by Mary Katherine Backstrom. The article originally appeared here. Submit your story here, and be sure to subscribe to our best love stories here.
Provide beauty and strength for others.  SHARE this story on Facebook with your friends and family.