Foster Child To College Graduate
As a child, Brandi Morris transitioned from foster home to foster home, family member to family member. Both of her parents had substance abuse issues, leaving her orphaned at only 16. Despite all of these difficulties, Brandi has worked hard to overcome odds and create her own success story.
"After I graduated high school, I went to college to restart my life," Brandi tells Love What Matters. "I was an athlete, I studied abroad in Italy, joined a sorority, became a VP of my sorority, had two internships, worked a part-time job and for the university. Defying the odds set before me as an orphan, I graduated college as a first generation college student."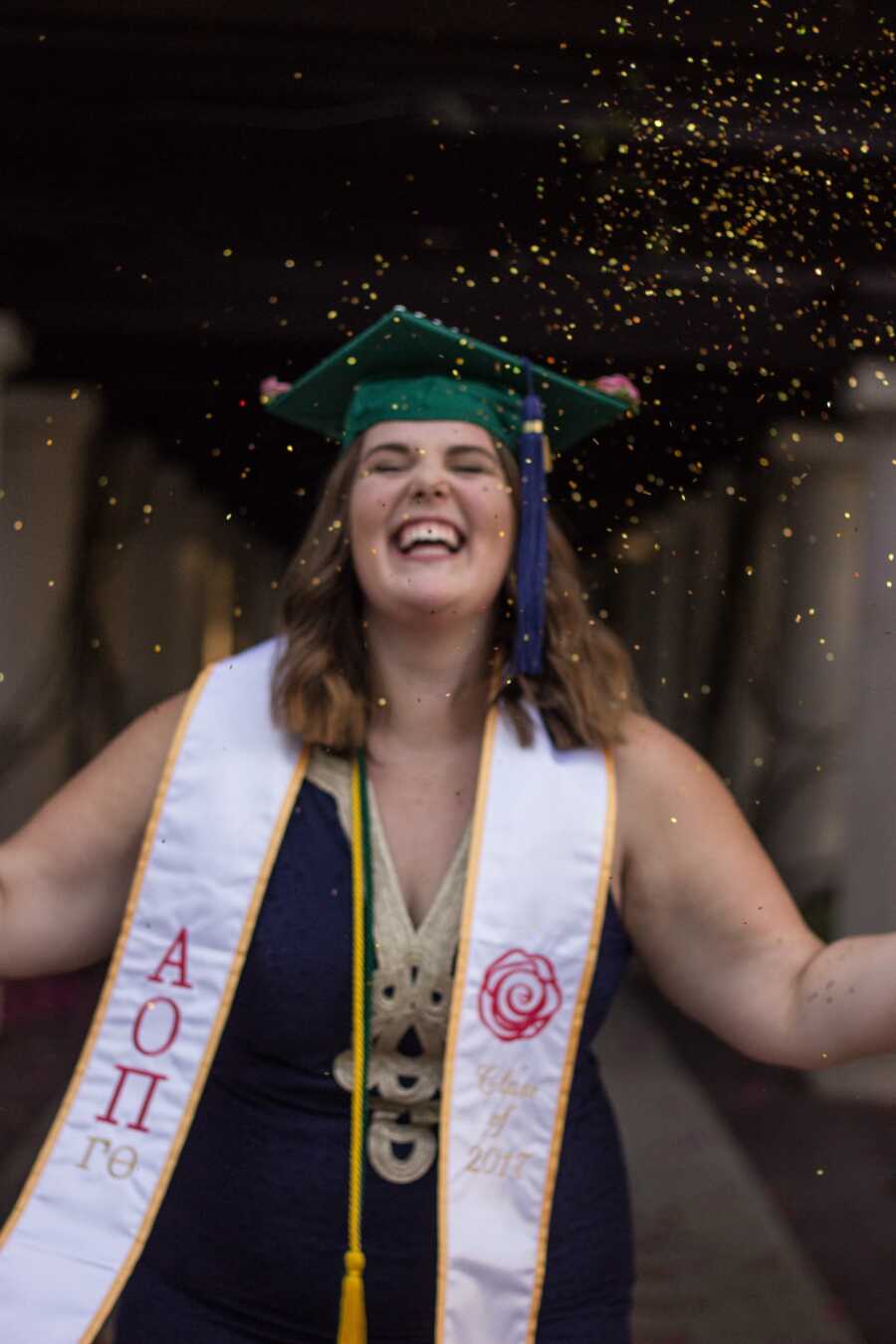 Being a foster child gave Brandi a unique view of work and what she had to do for herself in order to succeed.
"The hardest part has been unpacking the trauma, accepting the truth, and finding my worth. I realized, as of recently, I have always played it small. So many people have downplayed my story, telling me everyone has a story, it could be worse," Brandi tells Love What Matters.
"I believed them for a while. But then I started harnessing the power from my story. I reminded myself of everything I had been through in the past," she says. "Not everyone can do what I did. It's easy to say from the outside shallow comments like above, but until you lived a day in my shoes, your opinion doesn't matter."
The Value Of Hard Work
One of the biggest and hardest lessons she learned was that nobody was going to put in the work beside herself. From a young age, she worked by herself to create the best life possible.
View this post on Instagram

"From a young age, I had a feeling that I would be okay eventually. The fear of failure, more specifically ending up like my parents, drives me to never give up," Brandi says. "I grew up poor, on welfare, summer without electricity, clothes always being too small, never having trendy clothes like my colleagues."
This perspective and drive has allowed Brandi to thrive in corporate America, and she hopes to use these skills to help the next generation of children in foster care.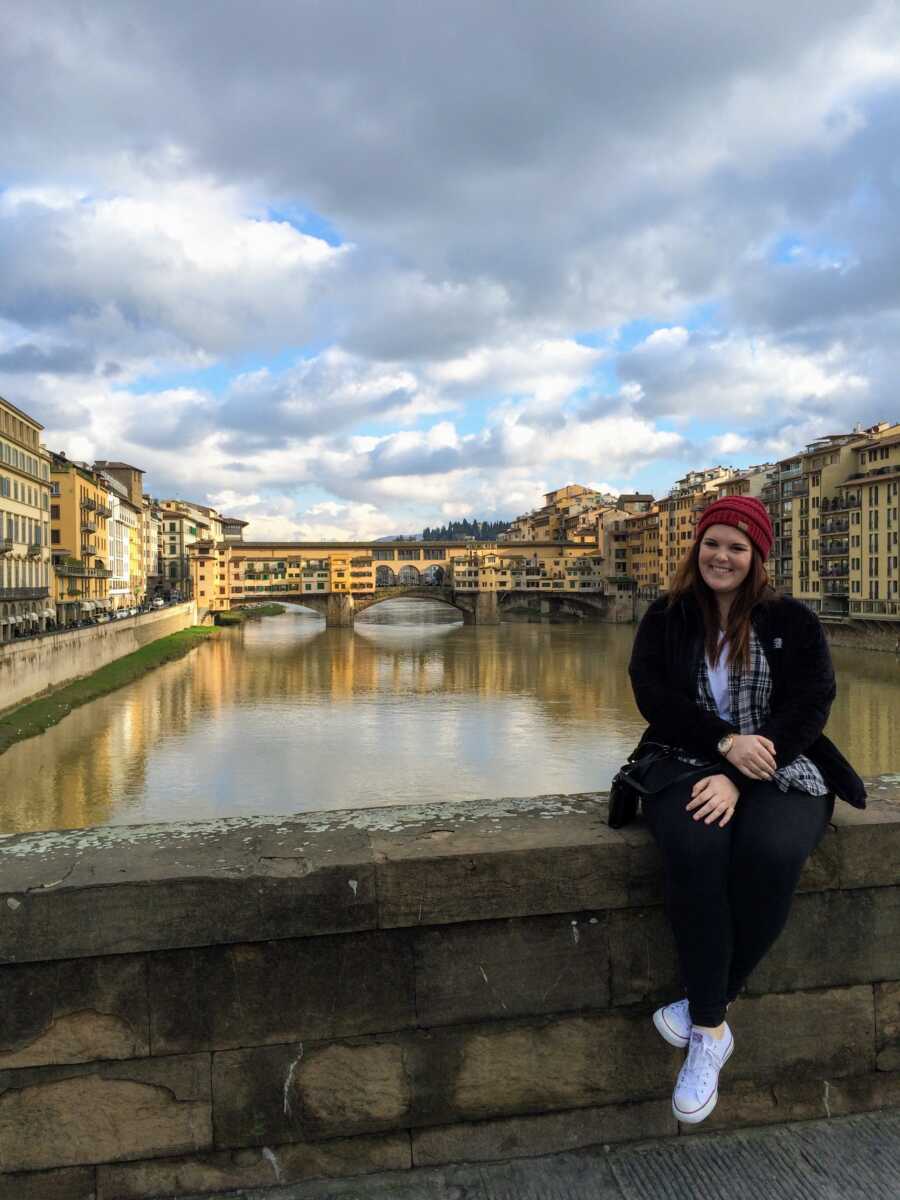 "I want to make an impact in the lives of foster children. I'm working on building my platform to reach more former foster youth," Morris shares. "My other goals include mentoring foster youth, working with organizations that benefit foster children, and becoming a public speaker. I want to be an example for other foster children that they too can defy the odds."
Brandi has started doing this by sharing her story and advice online. Her platform has begun to create the positive and honest environment she hopes to give foster children.
"The best part of growing a platform is finding other people that have similar stories to me. For the longest time, I felt isolated as a former foster child," Brandi says. "I receive messages every day from people who felt how I used to. I've felt alone for much of my life, and never would want someone else to feel how I did."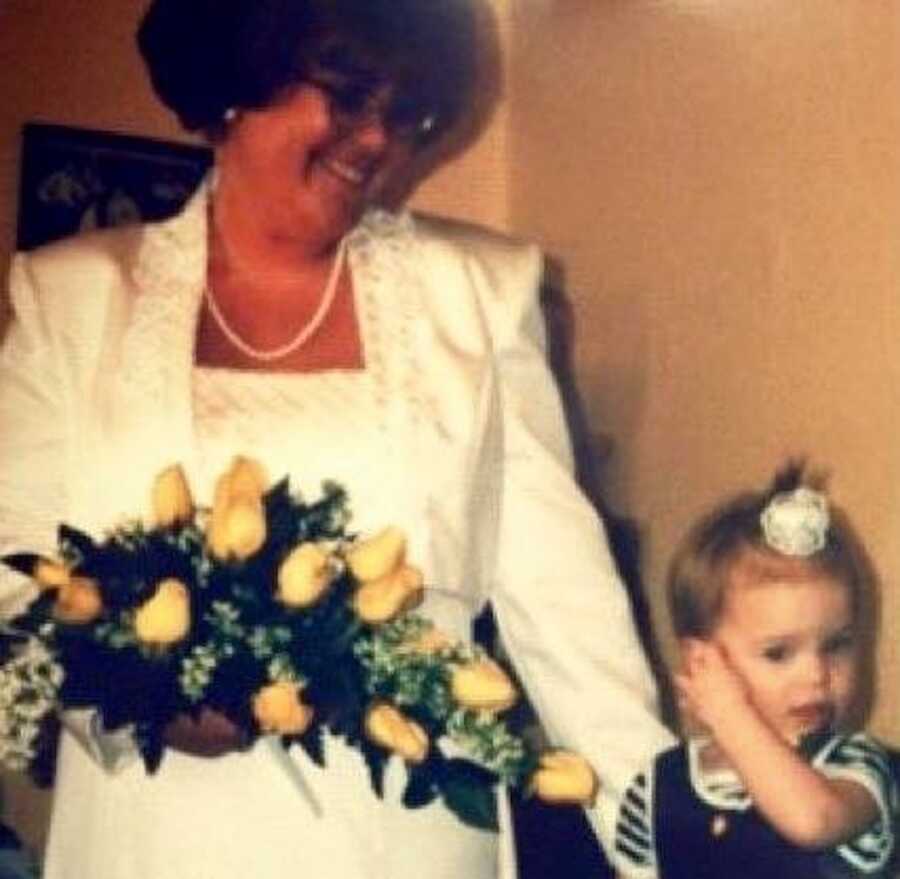 This article was written exclusively for Love What Matters by Anna Steingruber. Follow Brandi Morris on TikTok and Instagram. Submit your own story here and be sure to subscribe to our free email newsletter for our best stories.
Read more stories like this:
'The evaluation read, 'Keri's past can best be characterized as chaotic, emotionally inadequate, and abusive.': Woman details traumatic foster care and adoption, shares healing journey
'My adoptive mother told me she no longer wanted me when she had her own children. They abandoned me on the streets.': Gay adoptee becomes advocate after enduring abuse in foster care, transracial adoption
'I spent the first 7 years of my life in a refugee camp. Today, I became the FIRST person to graduate college in my family.': Woman shares success story, 'Anything is possible if you work hard and believe'
'She's sending me away. She says I'm a bad kid. Why doesn't anybody love me?' I held his little hand, crying hard. 'Will you adopt me?': Woman adopts boy from foster care, 'He's the missing piece we didn't know we needed'
Do you know someone who could benefit from this story?  SHARE this story on Facebook.