It's all too easy to make excuses for why we can't accomplish our goals, but a young dancer who doesn't have arms is reminding us that anything is possible with hard work and dedication.
Meet Vitória Buono Boche, a 16-year-old dancer from Brazil!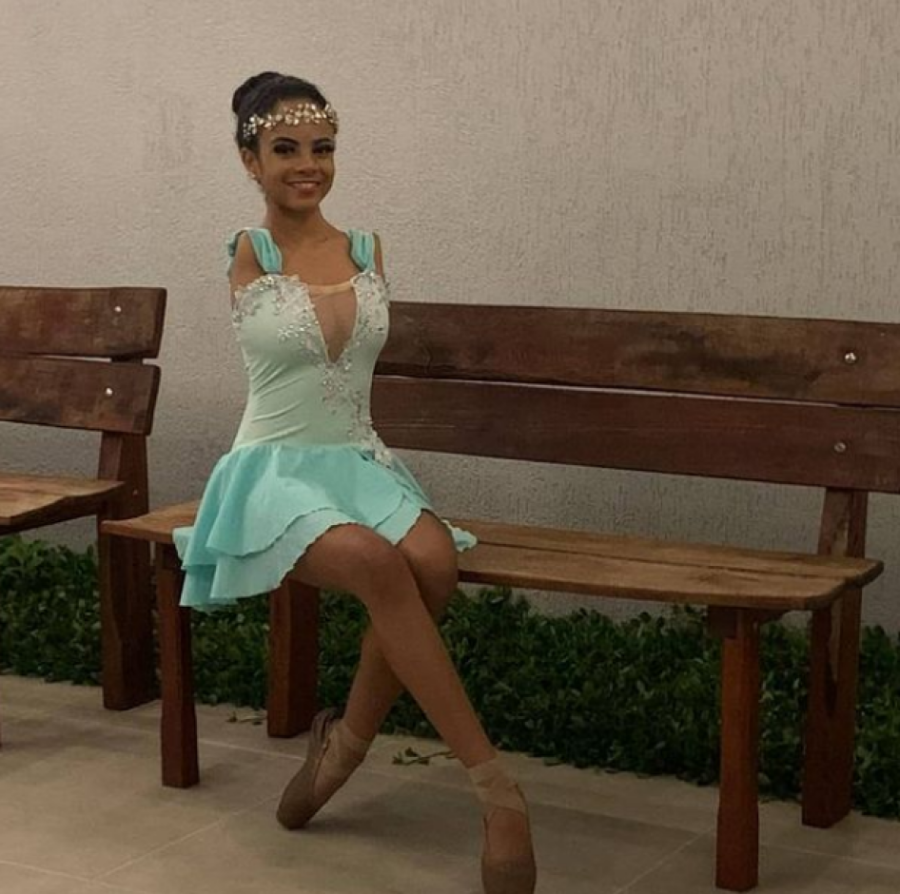 Vitória, who goes by Vih Bueno on Instagram, is a performer with the Academia Ândrea Falsarella in Santa Rita do Sapucaí. The teen is more than a ballerina; she also practices jazz, tap, and contemporary dance at the studio.
In spite of her young age and physical differences, she has reached levels of success in the dance world that other budding artists can only hope to accomplish!
Many believe her lack of arms would make her stand out from the troupe during performances, but that's far from the truth. It's a testimony to her stunning talent that she manages to seamlessly blend in with the other athletes. Here she is dancing in "Alice In Wonderland" in 2018.
View this post on Instagram
This story originally appeared on InspireMore.
She just seems to float, doesn't she? Plus, every performance is highlighted by her bright smile and cheerful demeanor!
Vih has learned to do just about everything the average teenager would without her arms. She is continually proving that you don't have to look like everyone else to lead a full, independent life.
These days, she has an audience of more than 364,000 fans on Instagram, and it's all thanks to her fun dance videos and inspiring how-to routines. Here she is demonstrating how she puts on makeup using her feet.
View this post on Instagram
How could anyone resist an inspirational young dancer who never stops striving to be the best in her field — and has fun doing it?
Watch Vih pull off some quick costume changes in the video below.
View this post on Instagram
This story originally appeared on InspireMore. Submit your own story  to Love What Matters here, and be sure to subscribe to our free email newsletter for our best stories, and YouTube for our best videos.
Read more stories like this here:
'It might be something nasty.' I sat in a waiting room, surrounded by men 40 years my senior. Nothing can prepare you for this.': Ballet dancer raises awareness for bladder cancer
'Mama, I take ballet too, remember?' She buried her face in my chest crying, protesting.': Mother feels grief leaving town she raised daughters in, 'I became a mother in this city'
'They put Mia on my stomach. We saw her hand and foot were different before they took her away. It was the longest hour in my life.': Mom to daughter with congenital limb difference vows 'I wouldn't have her any other way'
'As my daughter studied Cinderella, I wondered why there were still no princesses who looked like I did.': Limb difference advocate embraces unique beauty cosplaying princesses
SHARE this story on Facebook to help celebrate unique and beautiful differences!