Disclaimer: This story contains mentions of drug use and sexual abuse that may be triggering to some.
"My drug use began at an early age, earlier than most of my peers. Because of circumstances that are, at best, uncomfortable for people to hear and, at worst, incredibly heartbreaking, I grew up in a household overflowing with dysfunction and abuse. My mother has been mentally unstable for basically my entire life; her mental illness resulted in the emotional abuse and neglect of my siblings and me. As both a child and an adult, I have found myself searching for a love that my mother is simply unable to give. Acceptance of this waxes and wanes—there are still days when all I really want is my mom. Not my mom as she is but my mom as she could be if she were well.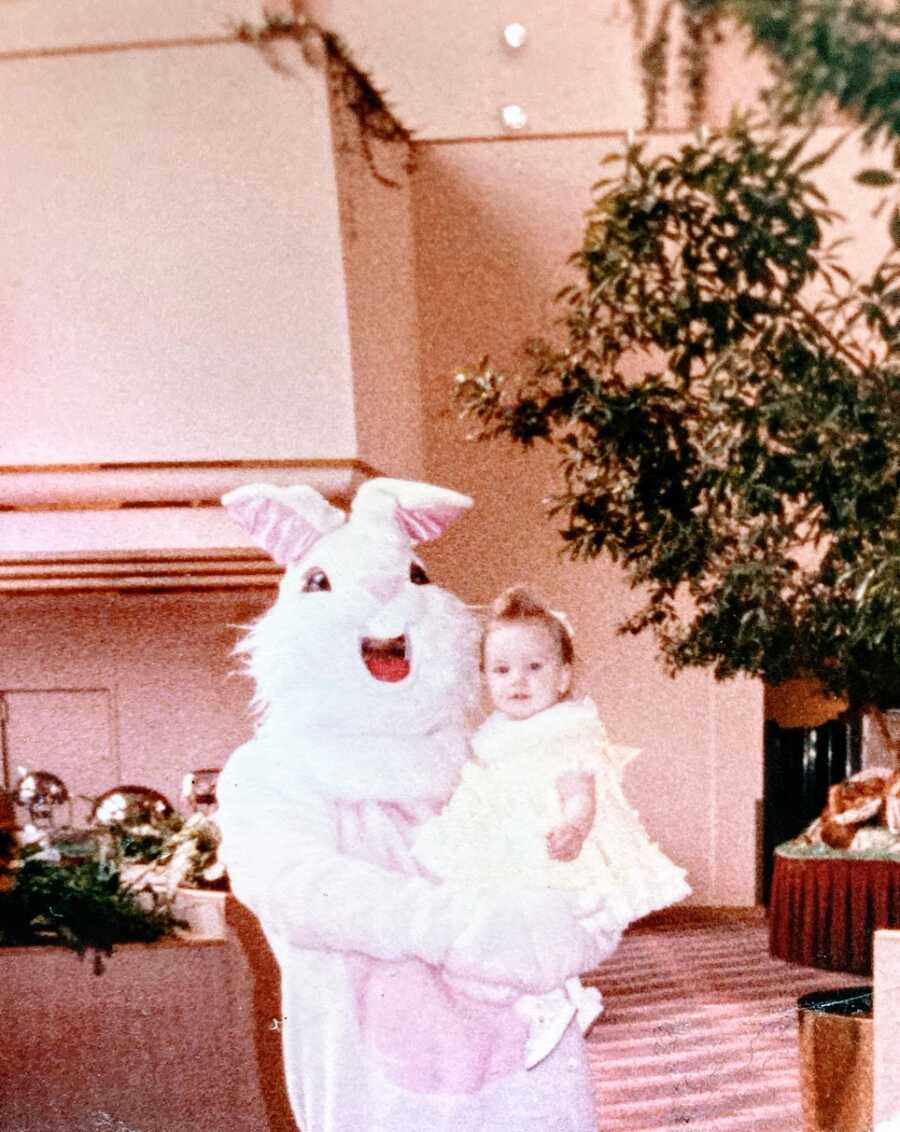 I began drinking alcohol at the age of ten, not as an active choice on my part, but as the result of being the victim of sexual abuse. My abuser introduced me to beer and then liquor as part of the grooming process—the alcohol became another secret that we shared. That secret just so happened to placate me, making me easier to abuse. It also taught me that a substance had the power to numb my pain and change the way that I felt. That lesson remained with me for the rest of my life.
A few years later I was removed from the reach of my abuser through a series of events that, like much of the abuse, remain hazy and unclear. I do not know all the details of what went on or how it all came together; I do know that I was uprooted and replanted into safety. Safety looked like a new bedroom with wallpaper printed with stars, suns, and moons; it felt like the love of an aunt and a grandmother, both trying to put together the pieces of a broken girl.
Even though the threat had been removed, the wound remained. I felt like I was different from other kids my age and had trouble relating to my peers. The pain I felt, the hurt inside of me, remained and showed up in ways I didn't know how to talk about. Even if I had the words, I didn't trust anyone enough to talk about those things. Everyone was a potential threat, and the world was unsafe. There was, however, one thing that numbed that pain just enough, and that was alcohol. When I drank, I felt relief, and that relief fed my curiosity about how other drugs might make me feel.
Like a lot of kids my age, my experimentation with illegal drugs began with marijuana. Joints would be passed around at parties, a friend of a friend knew where to buy pot. I became a regular consumer of both marijuana and alcohol by my junior year of high school. My circle of friends changed, slowly at first, to include people a few years older than I was who could buy alcohol or who sold weed. And, slowly at first, that same circle gave me the knowledge of and access to other substances.
The first time that I tried methamphetamines, I felt what I imagined other people felt like without drugs—I felt unafraid. I had confidence, the world seemed not so scary or overwhelming anymore. A few years later, when I tried heroin for the first time, I felt what I imagined the love of a mother must feel like, like a warm hug from the inside out. Between the two, I believed I had finally found the two things I had been longing for: safety and love. And for the next twelve years, the pursuit of those chemically induced feelings controlled my life. I had found something that almost worked.
There were times during that 12-year period when everything went incredibly well. I was a young mother, and my children were happy. My partner and I loved each other and our kids very, very much. I held down a series of jobs over the years and was able to keep a roof over our heads. Our needs were met, and we even had the money for the occasional vacation. I went to college and graduated with honors. We experienced upward social mobility, bought a brand-new car, and moved to another city after I accepted a position with a prestigious teaching program.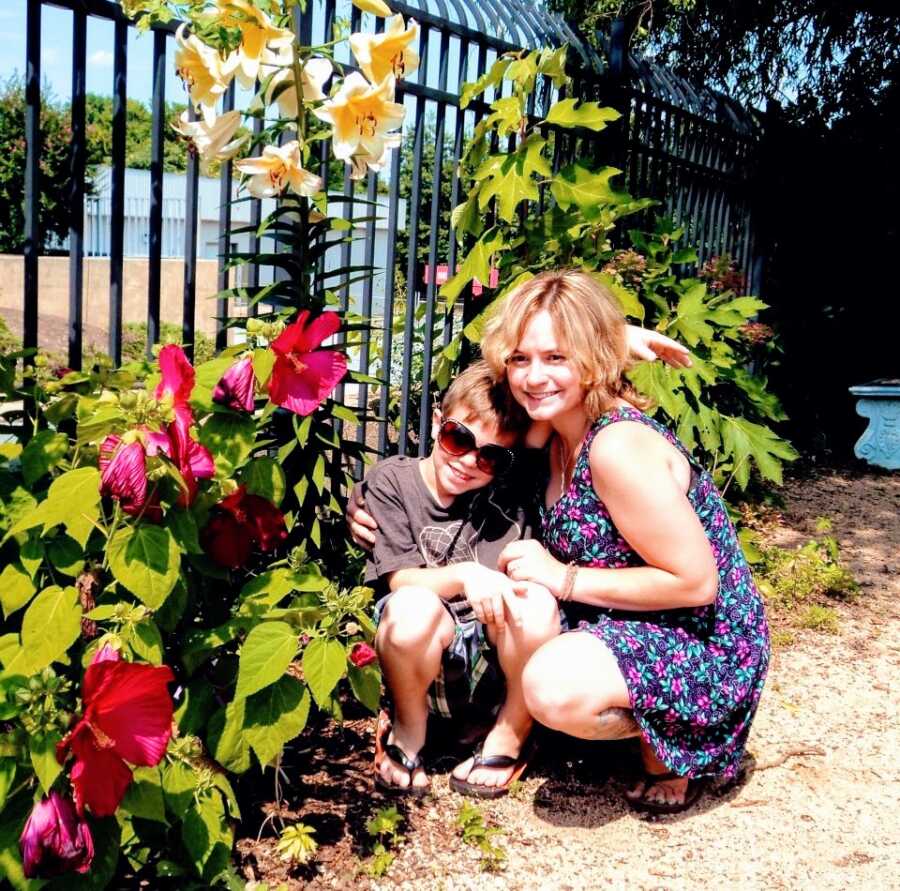 Our house was always full of love and laughter, and we had so much fun together. We played games, made crafts, would sing songs in the car on our way to the grocery store—the Beatles, the Ramones, Katy Perry's "Firework." We would dance in the living room, making up our own choreography, putting on costumes. There were cookie cutters for every holiday—Christmas, Valentine's Day, Easter, even Halloween—and we baked cookies together. From the outside looking in, we were a normal family.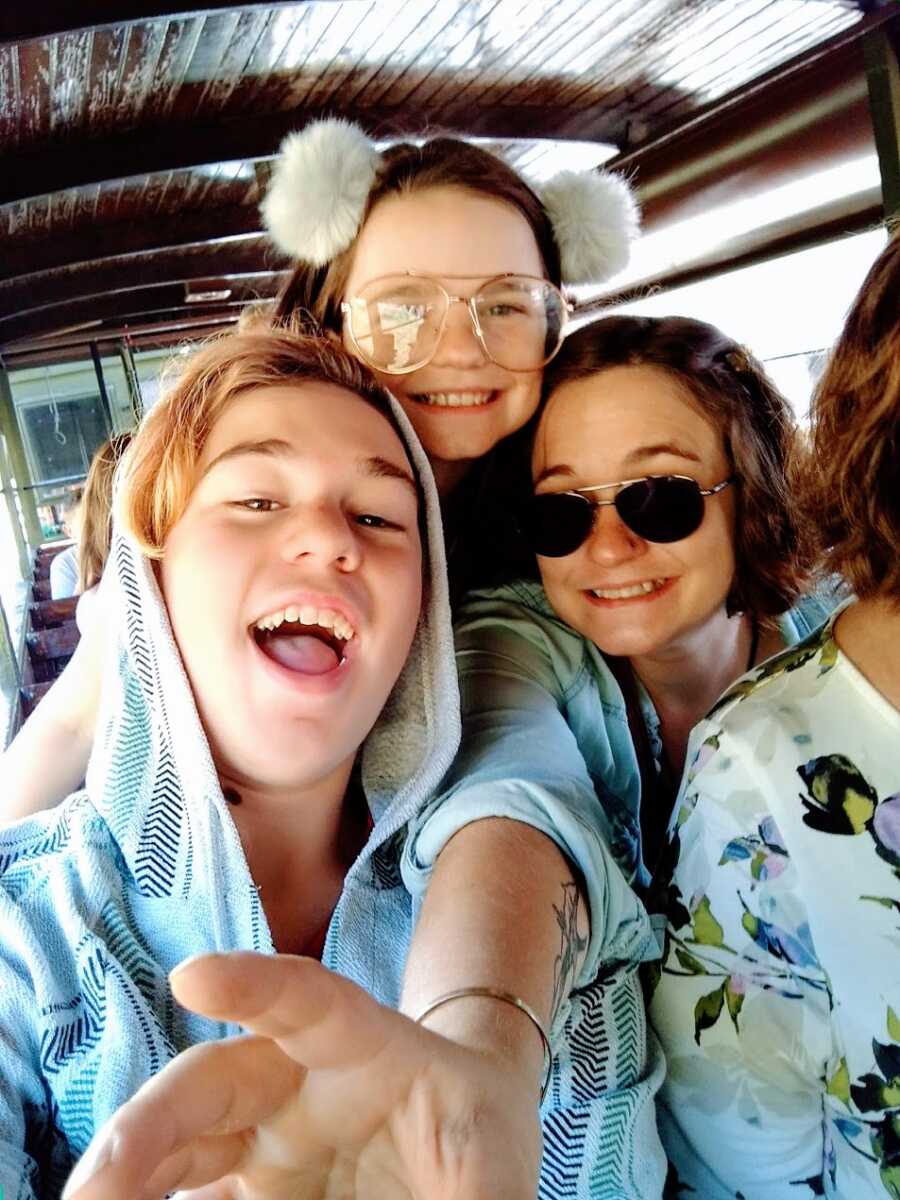 Scattered throughout that time, however, in-between years of functional drug use were stretches of chaotic use. My partner would hold everything together for a few months at a time and then reinitiate his use of illicit drugs. He would disappear or spend all our money. I would struggle to understand, think of myself as being somehow better than he was before finding myself joining him. We would use together, things would come close to falling apart, we would pull ourselves back from the edge just in time and put everything back together.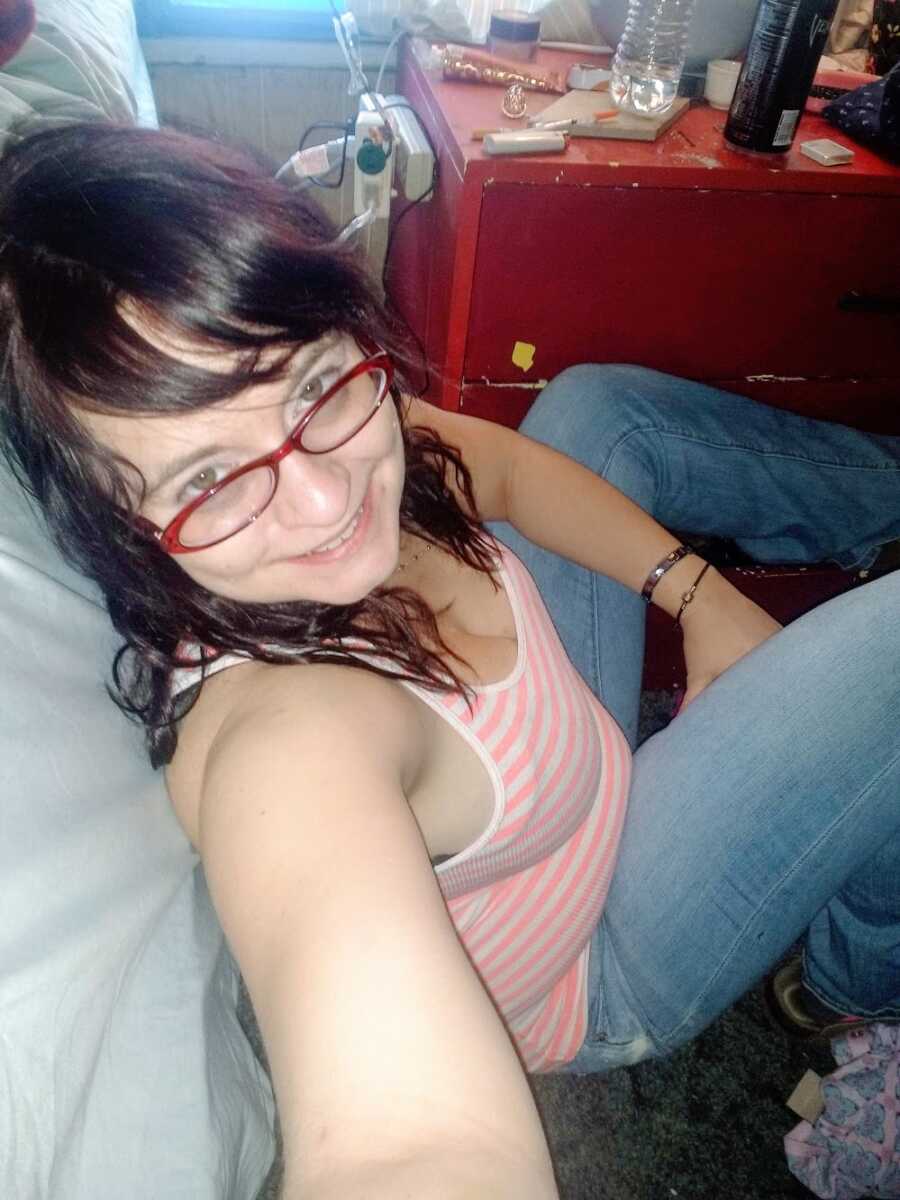 This cycle worked until it did not. Resentment invaded our relationship. Love was replaced with hatred and then with indifference. We parted ways, and I found myself in a new relationship with a partner who lied, cheated, sold drugs, and abused me, psychologically and physically. Trapped in his web of power and control, I married my abusive partner while he was being indicted by the federal government for drug trafficking. I began using every day, returned to injecting as my method of administration, and prayed every day for something to change. My life progressively got worse and, over the course of about 3 years, I lost everything imaginable—I lost custody of my children, my husband went to federal prison, I was arrested repeatedly, I was unemployable, homeless, heartbroken. I became someone who I hardly even recognized as I searched for rock bottom, a place that I am unsure ever existed.
There was no singular moment of clarity that brought me to recovery or inspired me to go to treatment. I had envisioned some sign from the universe, a brilliant white light, or a sudden burst of mental fortitude that I could feel coursing through my dehydrated veins, that would motivate me to change. Those things never happened.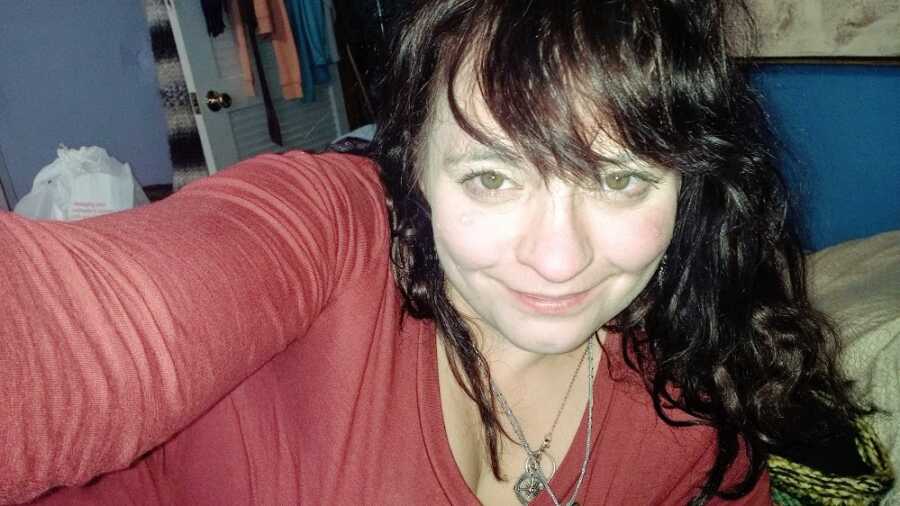 There were, however, several days, hours, minutes that eventually added up, leading me to the edge of the precipice, a place where I began to realize that my life did not have to continue or end in the way I had barely been surviving. Not being allowed to see or even speak to my children. Being arrested and feeling relieved—relieved I would be able to sleep, shower, eat in a safe environment. Feeling my throat tighten and chest constrict, struggling to breathe, I ran out of drugs and a flood of emotions entered my consciousness.
Answering a call about a friend whose dealer left him to die in an abandoned mobile home. Walking through the woods in the dark, terrified to use a flashlight because of the intensity of my paranoia. Spending half the day in the bathroom trying to find a viable vein, desperately wanting to flush my dope down the toilet but being completely powerless, unable to do so. Having sex for money, drugs, or just a place to stay and having no emotional reaction to that whatsoever. I truly wanted to die for the first time during my painful existence on this planet but was unable to follow through because even that seemed too difficult.
Somehow, the wreckage of my life piled up around me with no end in sight, I made it through the doors of a state-run alcohol and drug abuse treatment center in January of 2017 with a couple of suitcases full of shoplifted clothes and 30 dollars in my pocket. The facility I attended was built in 1969; it had no-frills, no yoga or bowling or trips to the beach, no alternative therapies to choose from. What it did have was a caring staff, many of whom had passed through those same doorways and hallways as patients on their way to becoming who they were meant to be.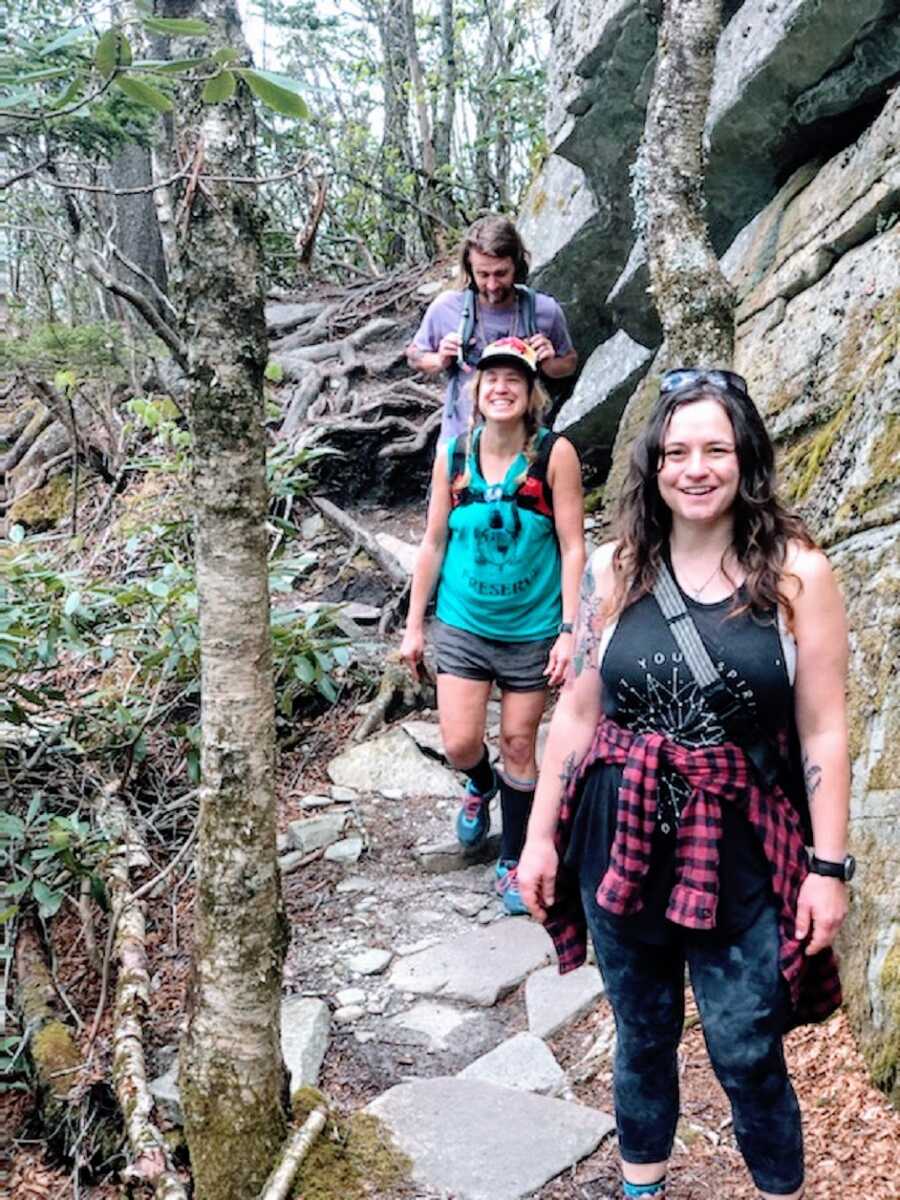 While in treatment, I was diagnosed with post-traumatic stress disorder. A psychiatrist with kind, grayish, eyes sat down with me at lunch one day to explain what my diagnosis meant, how it presented, what my symptoms were. I learned that many of the things I did or felt, the things I was trying to numb or control with substances, were the result of having survived so much brutality. Having that knowledge allowed me to see a path to wholeness; that knowledge gave me comfort and hope. And, after spending a month there, detoxing, stabilizing, and gaining new coping skills in a safe environment, I returned to the world in hopes of becoming a productive member of society.
After spending a year homeless, I found myself living alone for the first time in my life after securing a rundown one-bedroom apartment about a mile from the nearest bus stop. With no driver's license and no car, I walked that mile twice a day, nearly every day, going to and from work as a dishwasher at a local restaurant. I resolved all of my pending criminal charges, 42 total; after a year of court dates and probation, I walked out of the courthouse without a felony conviction, charges were dismissed after the completion of all requirements set forth by the court. I found friendship and support in a local meeting of the fellowship of Narcotics Anonymous.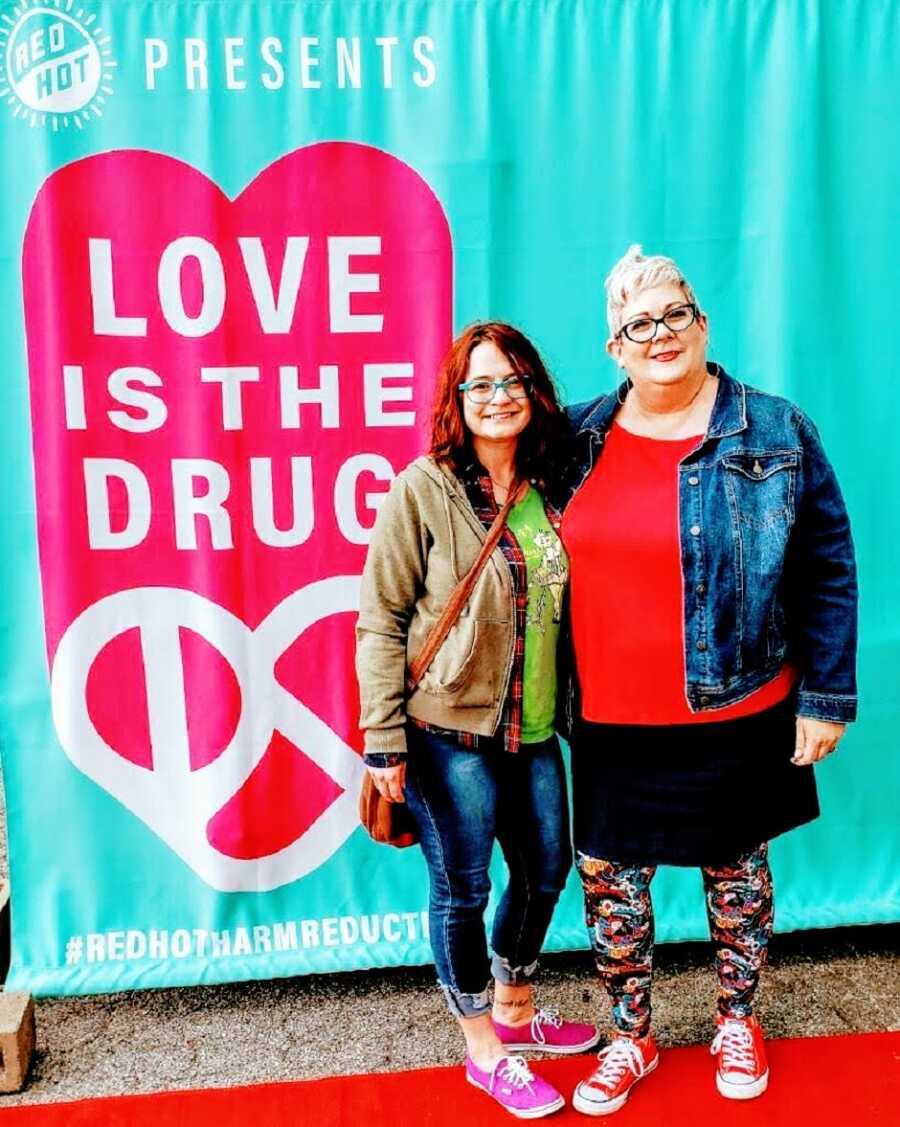 I learned to do small things every day to stay sober.  I focused on gratitude, reminding myself constantly of the friends who were either dead or in prison because of their substance use, mental health, or both. At night I would lie in my bed, a mattress on the floor, and cry myself to sleep, thinking of my children and wishing I could hear their laughter, hug them tightly, tell them how much I loved them. When I would wake up in the middle of the night, gasping for air and overcome with terror, I did the hard work of practicing the grounding and breathing techniques I learned in therapy. Bit by bit, things got easier. Not easy but easier.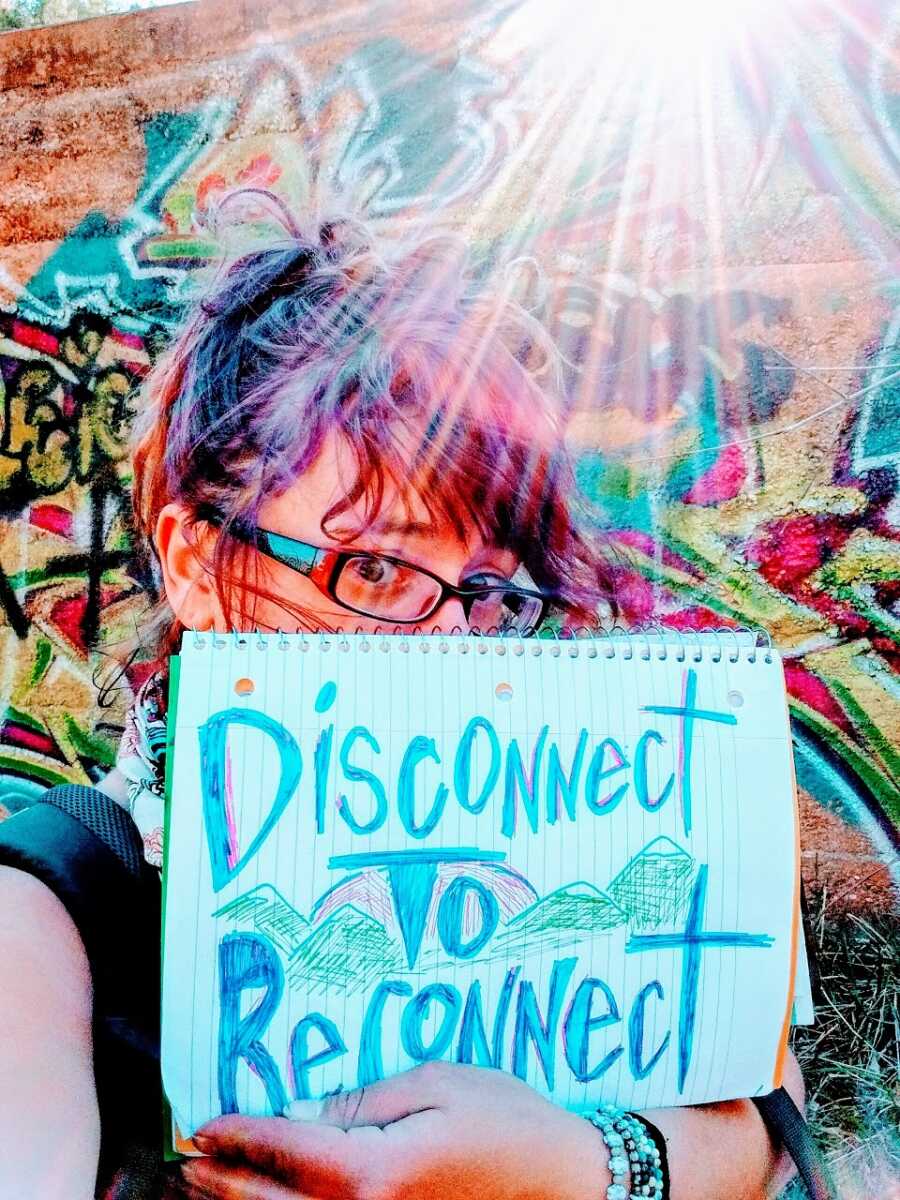 Over the course of the next few years, I was able to regain custody of my children, first my son and then my daughter, and I continue to make living amends to them both. After 3 years of walking, cycling, or taking public transportation, I was finally able to get my driver's license and a vehicle. In the spirit of service, I joined local coalitions aimed at spreading awareness and reducing the stigma, as well as the harms, associated with substance use. That service turned into paid opportunities which turned into my career.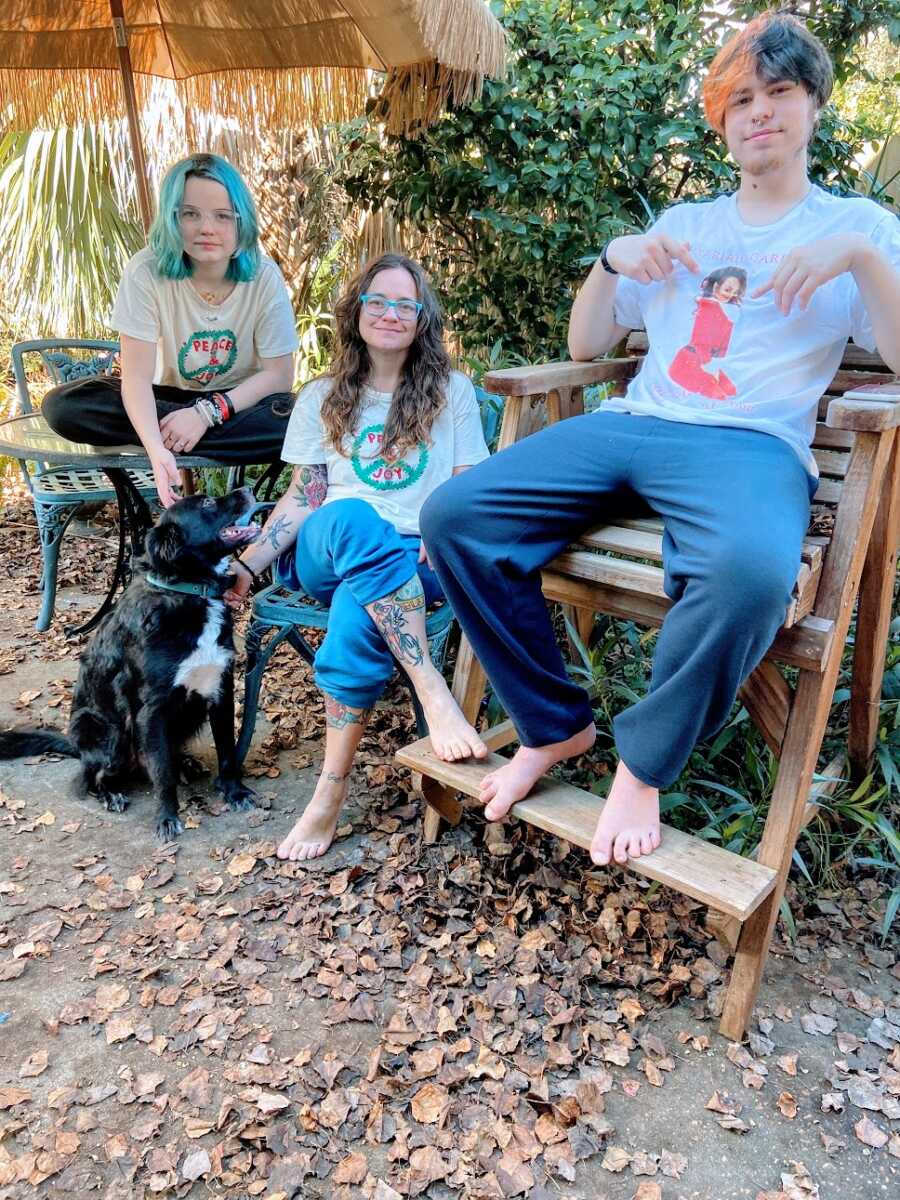 I applied for, and was accepted into, graduate school; I graduated this past December with my master's degree in clinical mental health counseling with a certificate in addictions. I am now able to reach down and backward to help those standing in the place where I once stood, with understanding and not judgment. Looking into the eyes of my clients is often like looking into the eyes of my past self, and I am forever grateful for the opportunity to show them love and acceptance, to return to them a piece of their humanity in the same way that others did to me.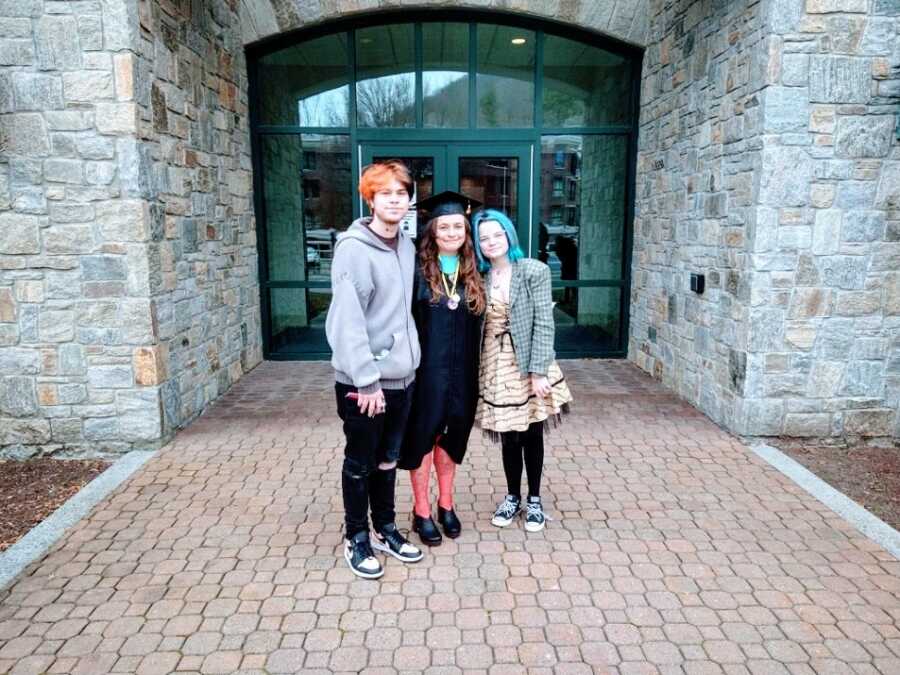 Recovery is not easy. At all. There are no guarantees, no perfect formula for staying sober, no promise of regaining all that was lost. For me, it has been a slow, steady crawl out of hell. There have been days when the only way for me to stay on this path was to only focus on staying that way until bedtime because even a day at a time seemed to be asking too much. Even after some years in this process, living without drugs, including alcohol, sometimes being fully present hurts.
Being fully present means fully feeling the sadness, anger, loneliness, and pain of life. However, it also means being given the gift of fully feeling the joy, the promise, the awe, and the wonder of being alive. It means being able to watch the sunrise and feel the possibilities living in every cloud, every color; it means being able to watch the sunset, crying at the immenseness of its beauty. It means being anchored in the knowledge that hope exists even in the presence of despair. It means knowing that I can hold both in my hands at the exact same time."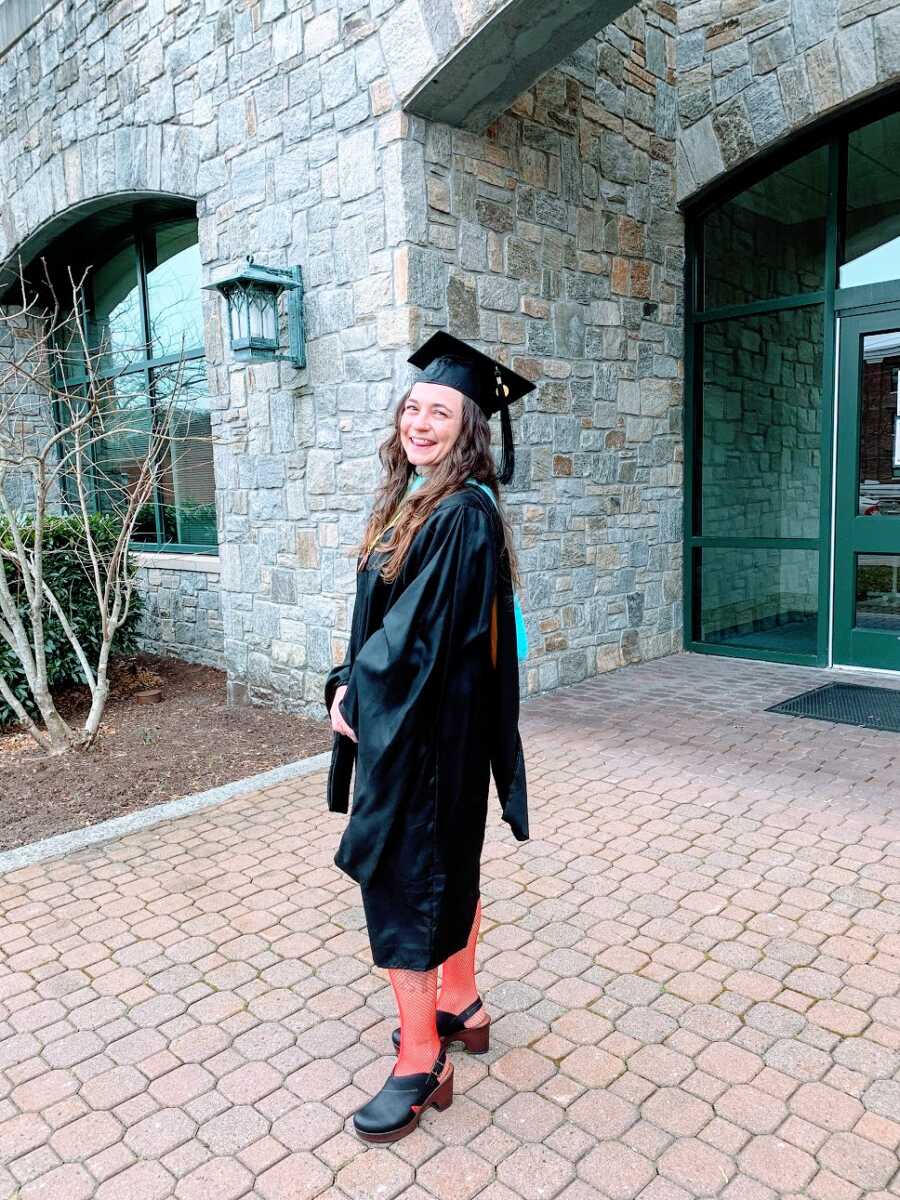 This story was submitted to Love What Matters by Ashley Wurth from Boone, North Carolina. You can follow her journey on Instagram and Facebook. Submit your own story here. Be sure to subscribe to our free email newsletter for our best stories, and YouTube for our best videos.
Read more stories like this: