"Let's start at the beginning.
I knew my husband, Ed, when I was in high school and he had already graduated. We knew each other through 'the neighborhood,' which was a large group of friends, all from the same nearby streets. I bumped into Ed at a bar in the summer of 1984, where he proceeded to spill his beer all over me and the table. We went out the next weekend and I fell madly in love with him on our second date. We got engaged after 7 weeks, got married in June of 1985, and have been happily married for the past 36.5 years.
In February of 1990, I learned I was pregnant with Jeremy and I was overjoyed! There is just something about finding out you're pregnant that tickles you pink (or blue!). I got my first ultrasound at 16 weeks, which seems outmoded by today's standards, but that's when I got my first glimpse of Jeremy. Although the image was just a series of shadows, seeing his face and body was absolutely magical! He was beautiful and I named him right then and there.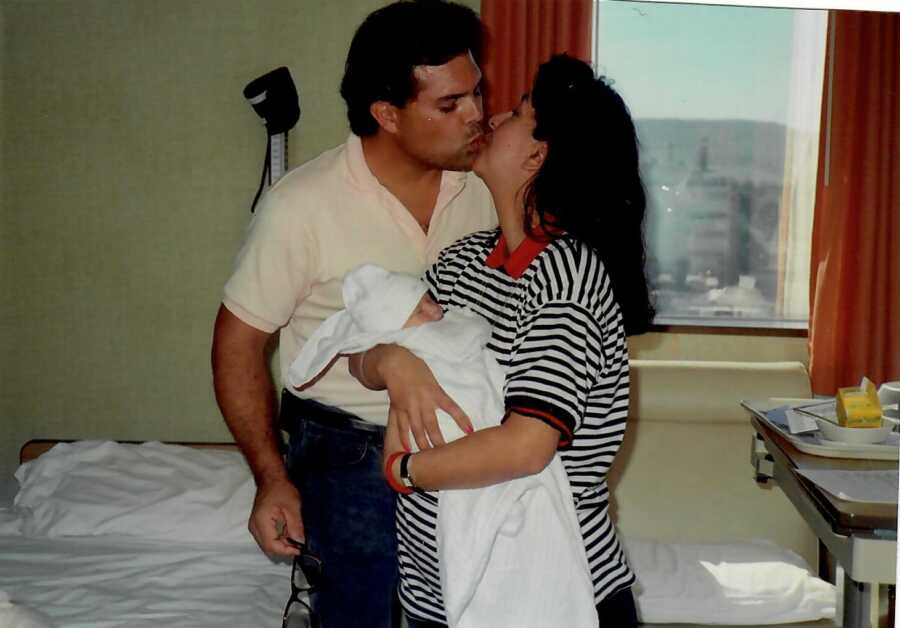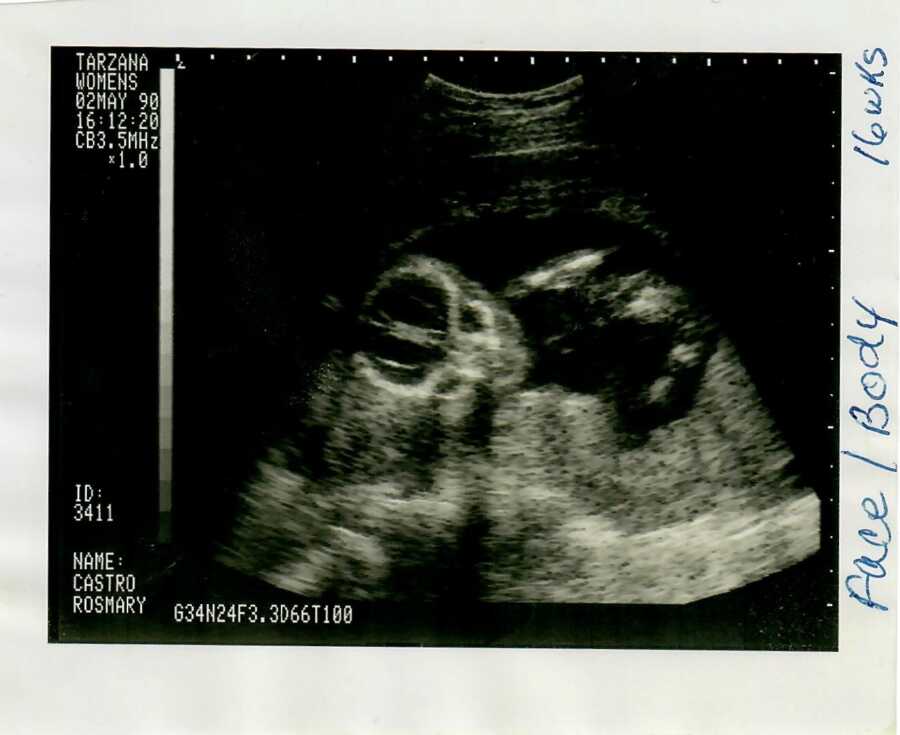 Five months later, and eight days overdue, Jeremy entered this world on October 18, 1990 at 6:18 am. I remember this moment like it was yesterday, and the sensation of him exiting my body. I was transcended at that moment and knew that a real-life miracle had just taken place. He was cleaned up, bundled up, and placed in my arms. When I said 'hello' through tears of joy, his little face turned to look at me. He knew the sound of my voice. He knew I was his mother. He knew me.
It was instantaneous bonding.
Our family continued to grow, with Rebecca being born in 1992 and Daniel arriving in 1995. Jeremy naturally assumed the role of big brother, and his siblings innately knew he was the boss. It's interesting how the pecking order is learned so quickly.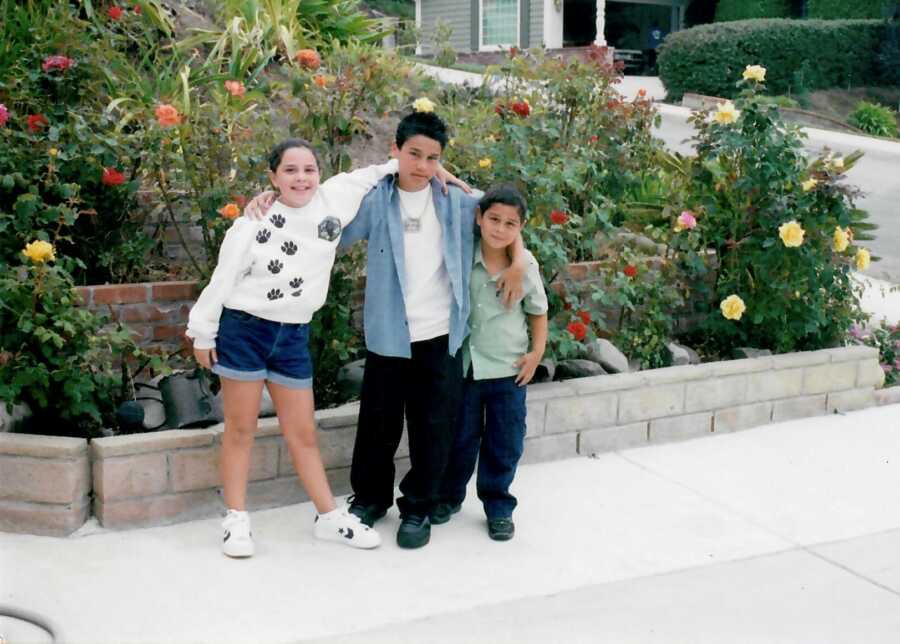 Jeremy found his life's passion at 4 years old when he attended his first AYSO soccer practice. From then on, he played soccer, played Fifa Soccer, watched soccer, studied soccer, coached soccer, and dreamt soccer. He passed this passion down to his siblings, so when autumn came, we had 3 soccer schedules every season! As I look back on this today, I realize how much Jeremy influenced the entire family dynamic. His passion became our passion.
At 13, Jeremy tried out for a highly competitive club soccer team, Real So Cal (formerly So Cal United), and made it. He was so happy and we were all so proud of him. This team had rigorous practice and game schedules which essentially went year-round, and Jeremy loved every minute of it. As the team progressed, they traveled all over the country to compete, ultimately winning 3 national championships 3 years in a row.
Jeremy played for Real So Cal from the time he was 13 to 18, and I truly believe these were the happiest years of his life. It gave him purpose, discipline, and self-confidence. He was also offered and accepted a scholarship to play soccer at CSUDH.
Jeremy graduated high school in 2009 and attended college that autumn. He made the varsity soccer team as a Freshman and was loving life. We would go to his home games in LA and loved watching our little boy play on the college field. He had a game on his birthday, and we had the announcer wish him Happy Birthday over the speaker and everybody clapped and cheered for him.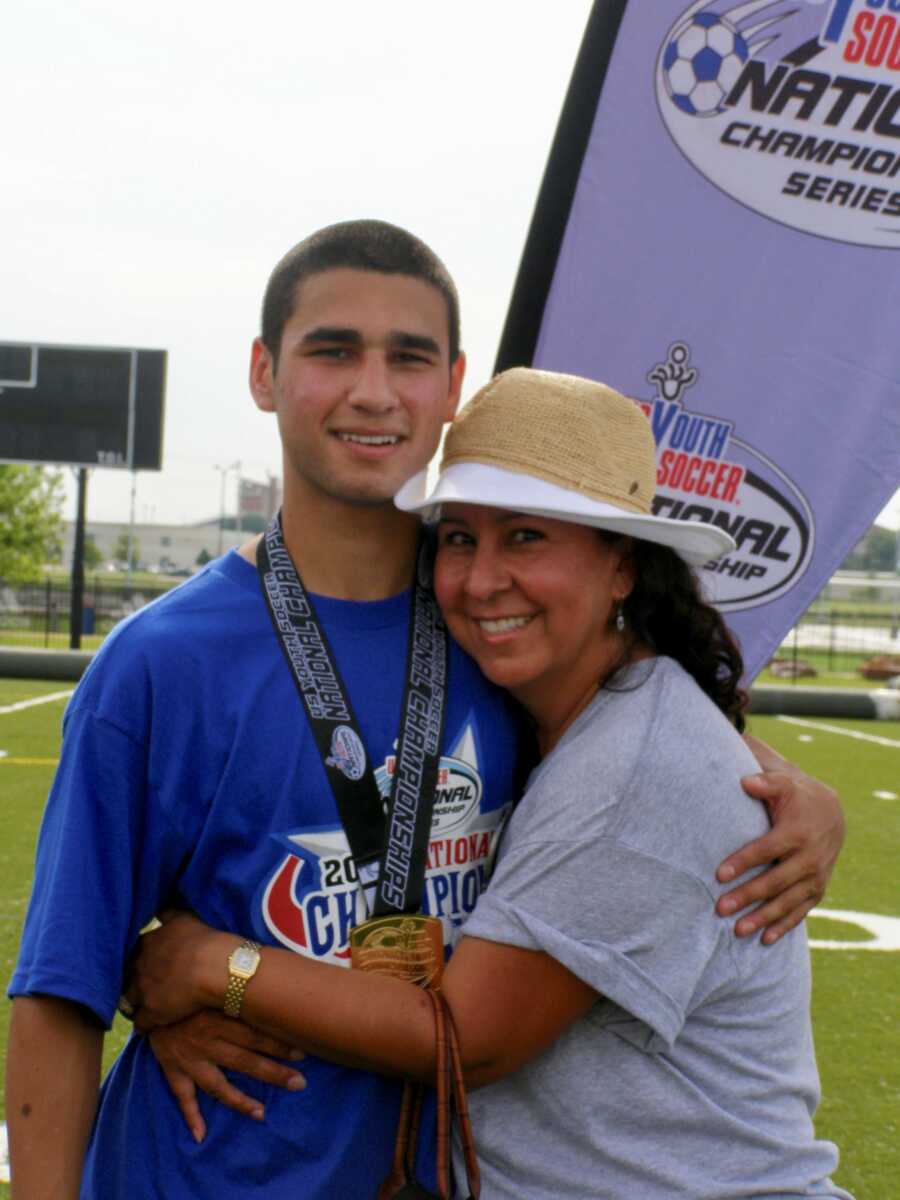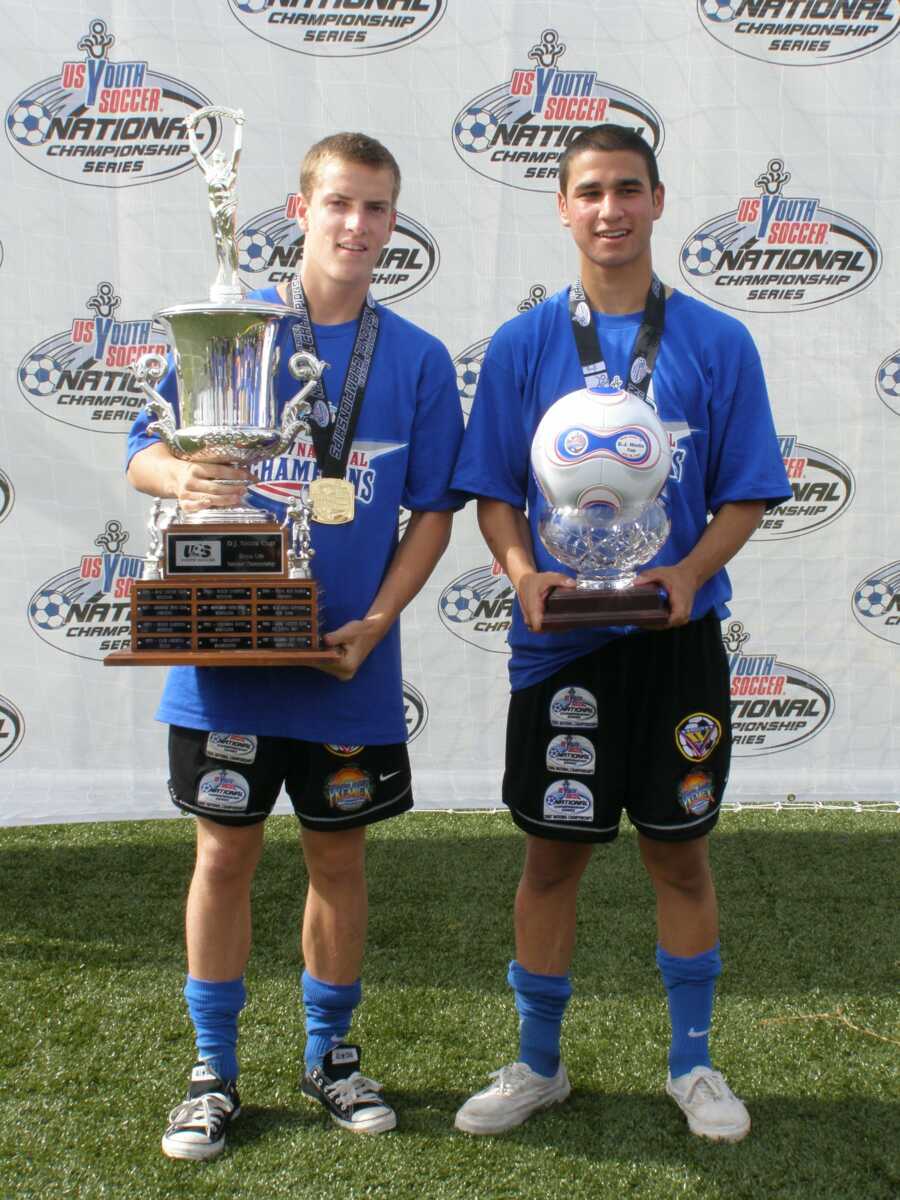 But the practice, travel, and game time took a toll on his grades, and when he finished his first year in May of 2010, he was not eligible to play his sophomore season. This could have been easily fixed by attending summer school and retaking one class, but the 1.5-hour drive twice a week into LA would've been burdensome, and he decided to go to city college to get his grades up. He could then return to CSUDH and rejoin the soccer team. I should have insisted he make up the class, but Jeremy was persuasive and his plan made sense at the time. Jeremy always said that was his biggest mistake: not going back to CSUDH.
He and a friend rented a great little place down the street from the beach in Santa Barbara. Soon, classes turned into partying, which turned into me cutting him off financially. Being unable to afford rent on their own, Jeremy and his friend moved back to NP, bringing their two new little Pit bulls with them. I told Jeremy he could not bring home his dog, since we already had one, and Pit bulls were still repped as being aggressive and vicious. But even as I said the words, I knew there was no way Jeremy would part with his dog. He would live on the street first, probably right in front of our house, before he would give up Gus. Jeremy now had two passions: Soccer and Gus.
Watching Jeremy love, nurture, and delight in taking care of his dog was so heartwarming, so gratifying to see how responsible he had become. He was so kind and patient during the training process that I remember thinking, 'He'll be the one to take care of me in my old age.' That, coupled with the fact that he planned on being an EMT and fireman, I knew for sure my future was secure.
It was sometime in late 2012, (at 22 years old) that Jeremy was first introduced to heroin at a party. He was talking to another NP kid and said that he was feeling a little down because he hadn't made his way back to CSUDH to play soccer, and didn't really have any direction for a career. He was disappointed in himself. So, when this kid asked, 'Do you want to feel the best you've ever felt in your life,' Jeremy said yes. That one decision changed the course of his entire life.
While I knew that Jeremy smoked weed and drank some, I had absolutely no idea that he was smoking heroin. My other two kids had hinted that Jeremy was doing some serious drugs, but I really didn't give it any credence, as I hadn't noticed any change in his behavior. Then a few days later on a Friday night, Daniel came to me and said, 'Mom, Jeremy is doing some really bad drugs.' Just by the way he directly confronted me, coupled with his frustrated tone, I knew I needed to take him seriously. So, then I started the guessing game: Benzos? No. Acid? No. Mushrooms? No. Bath salts? No.
I remember pausing and feeling a chill go through me. Heroin? Yes.
'Daniel, are you telling me that Jeremy is using heroin?' Yes.
I was dumbfounded and it seemed as if time had stopped. I heard the words, but I couldn't comprehend their meaning, as if they were spoken in a foreign language. Then all of a sudden it hit me, and I felt my heart tear open.
Jeremy entered rehab for the first time in August of 2013, following our confrontation of his use, and staged a family intervention. After 28 days, he was released and Jeremy was clean and feeling good. He swore that he was done with heroin and I was ecstatic he was cured!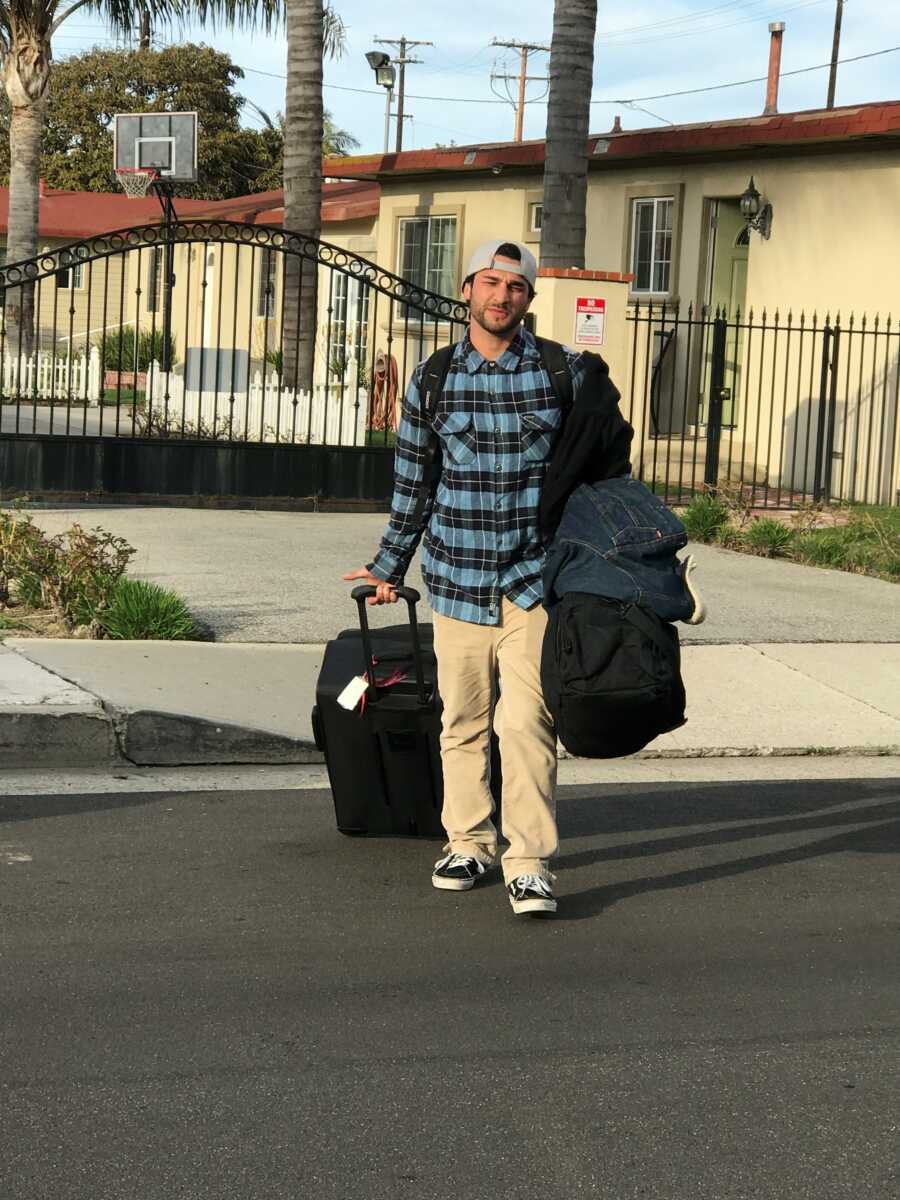 Jeremy entered his second rehab in February of 2015, after overdosing in his bedroom. I heard a loud thud and found him collapsed on the floor. I remember looking up and seeing a lighter, a spoon, and a syringe filled with brown liquid on his desk, and I realized he was now shooting up, although he swore he 'would never go to the needle.' He was revived by paramedics and hospitalized for two days.
Jeremy entered his 3rd rehab in January of 2017 and genuinely seemed to want to get his addiction under control. He came out and started getting the Vivitrol shot, which helped immensely, until his scheduled appointment in April went awry.
Jeremy died on Wednesday, April 26, 2017. That morning, he was due to start a 'real' job working as an EMT at a local hospital. He bought new khakis the night before and was so excited about his new job. He always said, once he started his career, he knew he would be able to give up using. So, this was the first step in his new life. The first step in all of our lives.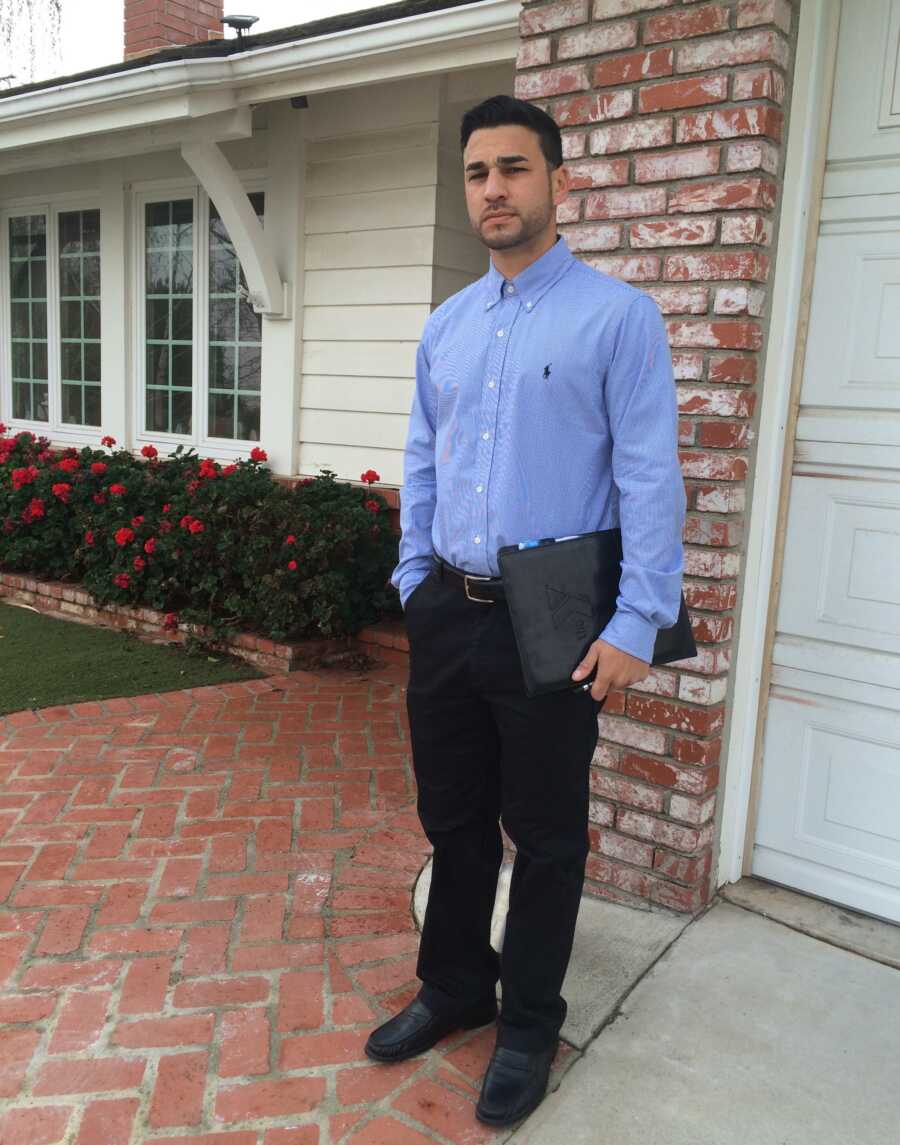 Finding him that morning and feeling the intuitive panic of calling his name with no response, is a pain no one should have to experience.
I thought about the person who sold Jeremy that fatal dose and wondered who he was and if he even cared about what happened to Jeremy. Was he just going about his life as usual? Was he still selling his poison to more people? Or did he actually have remorse for the part he played in Jeremy's death? This tormented me, as I wondered if this person would ever be brought to justice.
About 6 months later, the police contacted me and said that they had arrested the person who sold Jeremy the fatal dose of heroin. I didn't recognize his name, but he was a little older than Jeremy and lived only a few blocks from our home. I felt relieved and thankful that he was off the streets and not selling heroin in NP anymore.
The police gave me a letter that he, Chris, had written to our family, which I later read in private. All of my questions were answered in his letter, and I cried and cried every time I read it. Chris didn't try to deny, make excuses, or assign blame, but rather he humbly accepted responsibility for the role he played in this tragedy, expressed sincere remorse, and asked for our forgiveness. By doing so, he honored Jeremy's life and memory.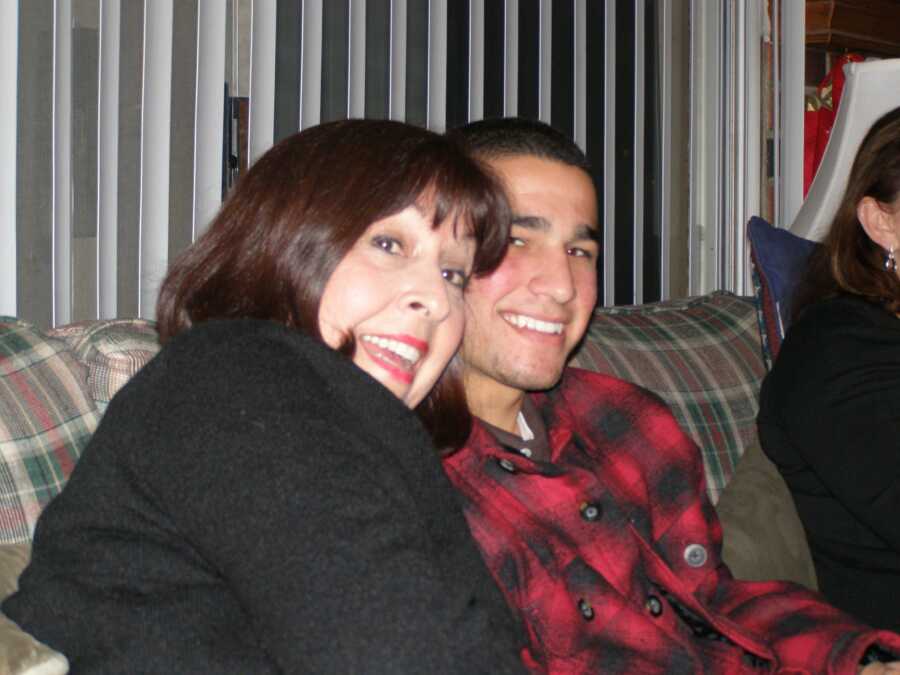 I had never considered forgiving Chris, as that would mean I could never be angry, blame, or hold any grudges against him, and honestly, I wasn't ready to give up that option. But after months of thought and prayer, I knew Jeremy would want me to forgive him. So, I did, and just like that, I felt a lightening of my heart.
Jeremy walked down this path of addiction, with his family and friends in tow. As I looked through his notebooks and papers, I saw how hard he tried to break his addiction, always writing down his goals, affirming his belief in God, and asking for strength. I have so much respect for how hard he tried, and I am so sorry he didn't make it.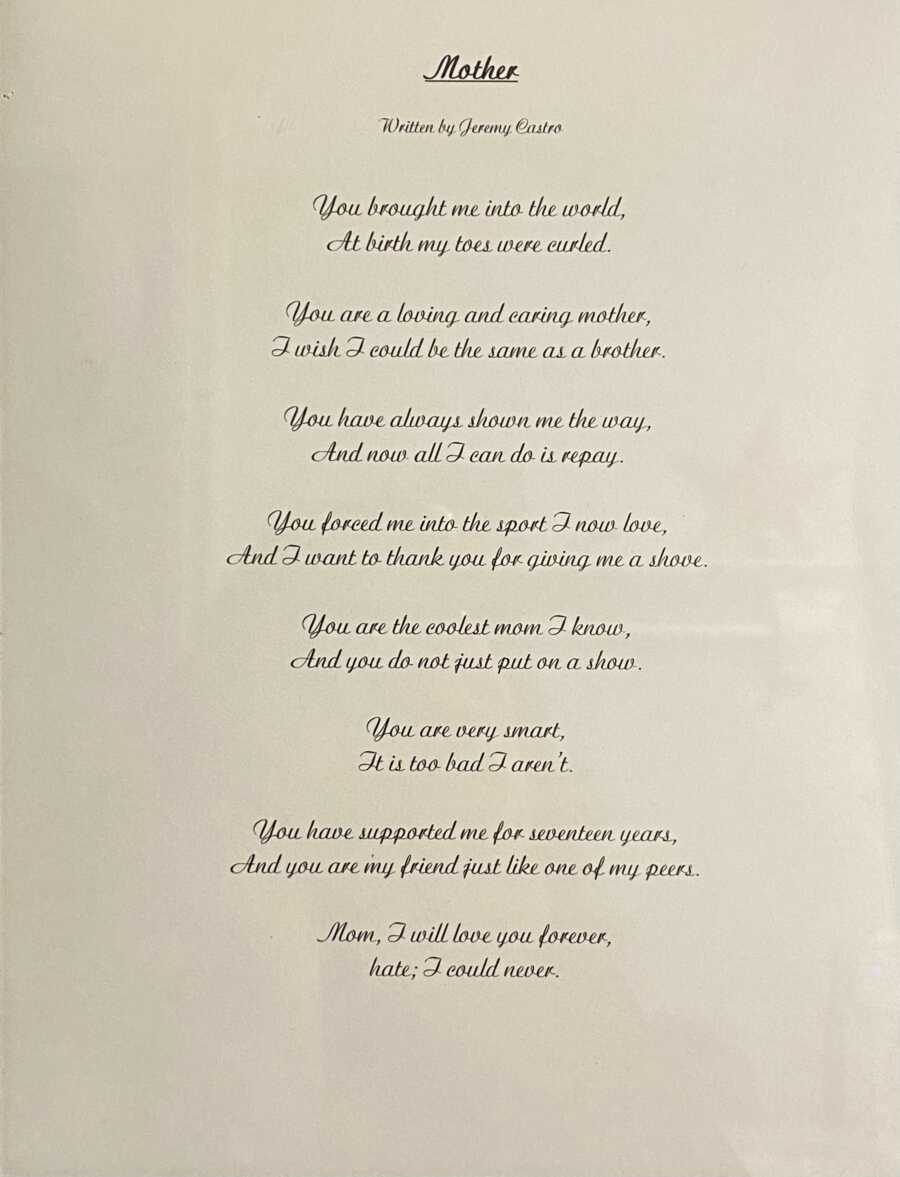 But I know his death was not in vain. Jeremy taught me compassion and showed me the struggles of addiction. It was in his honor that we started the Jeremy Castro Foundation, a non-profit aimed at helping those still struggling with addiction and affording them the opportunity to live a clean and sober life.
JCF provides financial aid to those in our community seeking to get clean, by sponsoring them in sober-living homes, where they have a place to heal, learn how to live sober again, and reclaim their lives.
I'm happy to report, that Chris is now 6 months clean and loving life."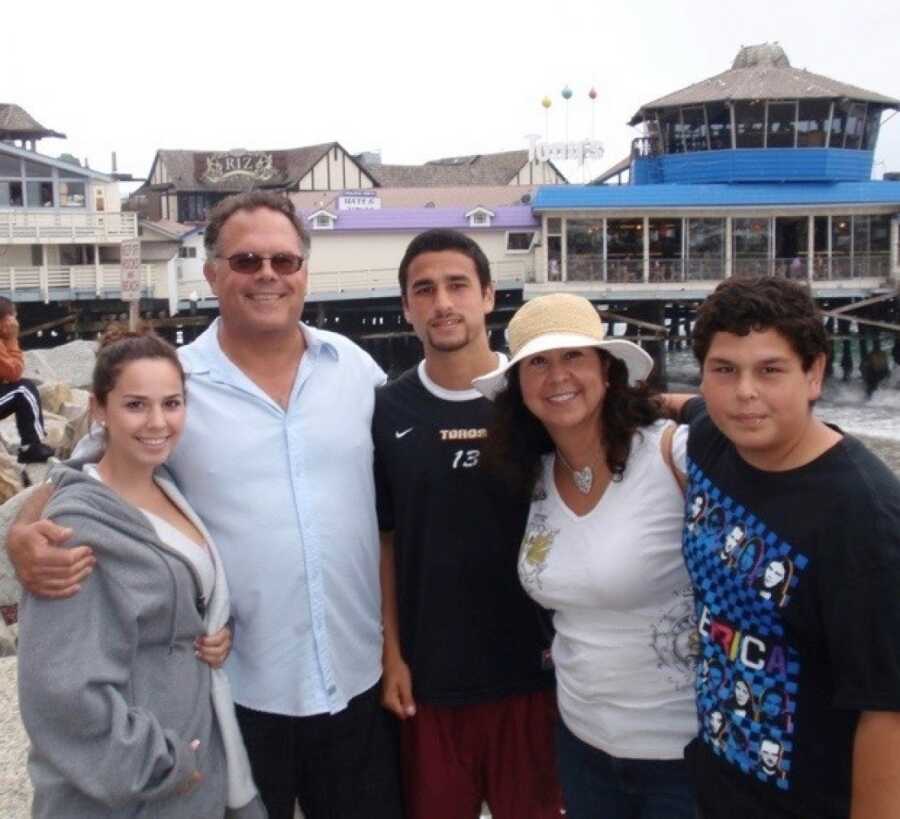 This story was submitted to Love What Matters by Rose Castro. You can follow her journey on Instagram and Facebook. Be sure to subscribe to our free email newsletter for our best videos.
Read more stories like this:
'She'd look back on her life and think SHE was the reason I drank. It was just too much.': Mom details sobriety journey, daughter's battle with Type 1 Diabetes
'A gifted bottle of wine turned into me drinking ALL night, blacking out, and waking up to EXPLICIT drunk texts to a stranger.': Woman shares journey to sobriety, 'There's so much more to life'
Do you know someone who can benefit from reading this? SHARE this story on Facebook with family and friends.