"November 30, 2020, the day was finally here: Adoption day. After 1,740 days in foster care, it's here. Restoration. We could write a book. A best seller. Since April 6, 2018, we have been on a journey of so much fun and laughter, but also so much pain. Deep, emotional hurt. Several people know about some of it, but only Dakota and I know about ALL of it. You see, early on, he and I developed an open line of communication. It has made the last 969 days easier. Much easier.
I've heard stories about his mom, dad, and siblings. The same type of stories you might have. I've also heard stories about things you could never imagine. Before I ever met him, those things began to shape him into the young man he is today. I'll never forget the day he came to live with me. He was scared, and I was scared. He and I had never met. Never even talked with each other. I knew his name, but I'm pretty sure when the social worker left, he didn't even know mine. Today, he shares my name. What a beautiful story.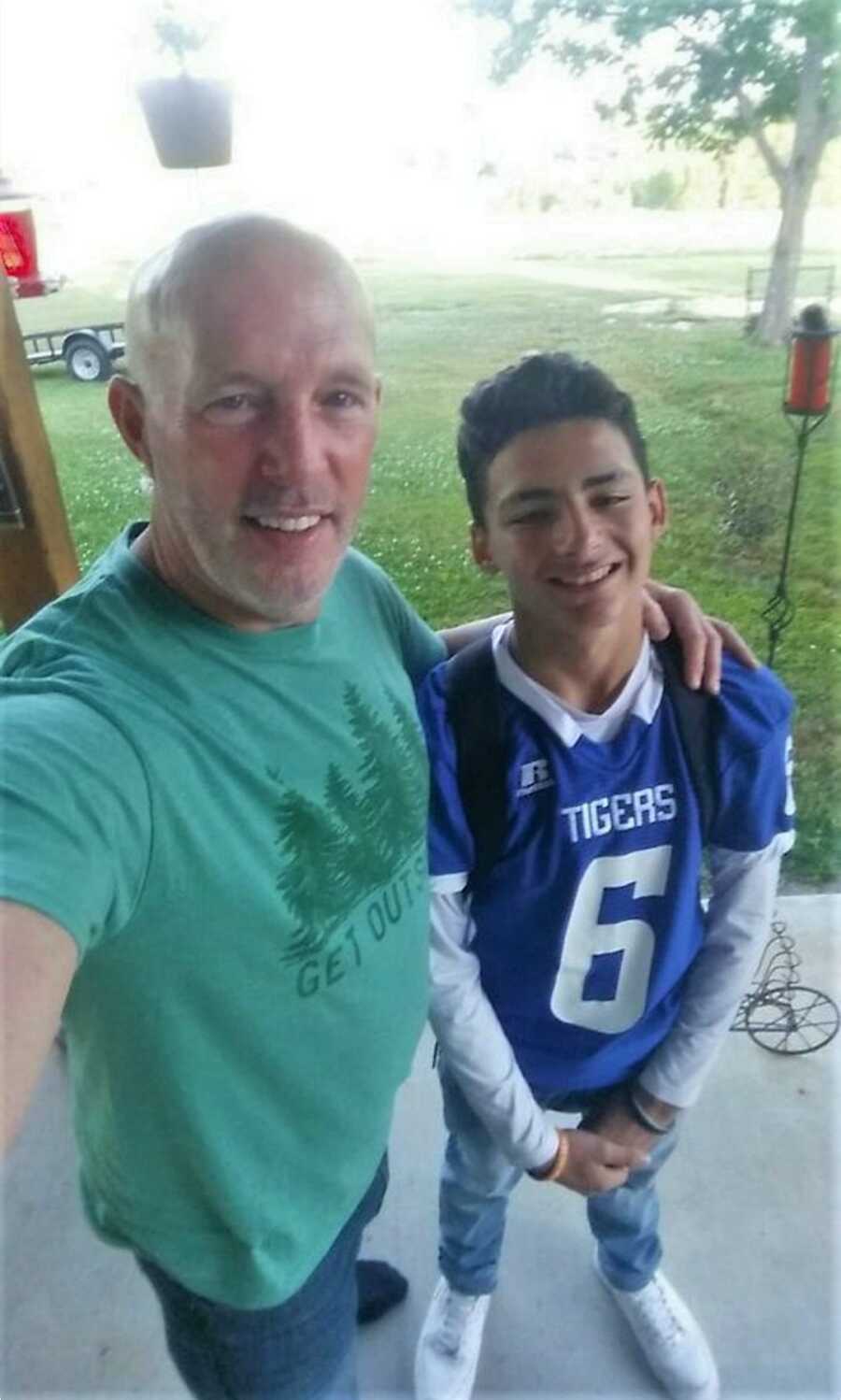 My family, where do I even begin? Every single member of my family embraced him from day one. They've loved and treated him just like all the others in our family. He loves them just the same. I'm so thankful. Southeast Lauderdale School could have not been a better fit, and he couldn't have been more welcomed anywhere. Period. With roughly one month left in 8th grade, he was taken away from the only school he'd ever been to, the only friends he'd ever known.
He didn't know anyone at Southeast, and the adjustment was one of our biggest challenges. Why? Because we were actually being accepted by everyone. Everyone. He didn't know how this felt. He came from a place where some kids looked down on him or made fun of him because of his family situation. At SE, he was the new kid. Handsome, nice, but inside begging for acceptance. He found it. It took some time, but he found it. I'll forever be grateful for the faculty, staff, and kids who have loved my son.
My friends, do single parents even have friends? Yeah, I don't have a lot of free time. Things are different. Priorities are different. Regardless of the depth of our friendship, I thank you all for accepting my son. Loving him. Praying for us through this journey. Don't stop praying for us.
We've shared so many great times together – the beach, New Orleans, Great Smoky Mountains, MSU sporting events, Saints games, and Kentucky to name a few. All of those were first-time-ever trips for him and in many ways, for me as well. We've experienced the highest of highs and the lowest of lows. Laughing uncontrollably and crying in the same manner. We are both better people because of it. We grew.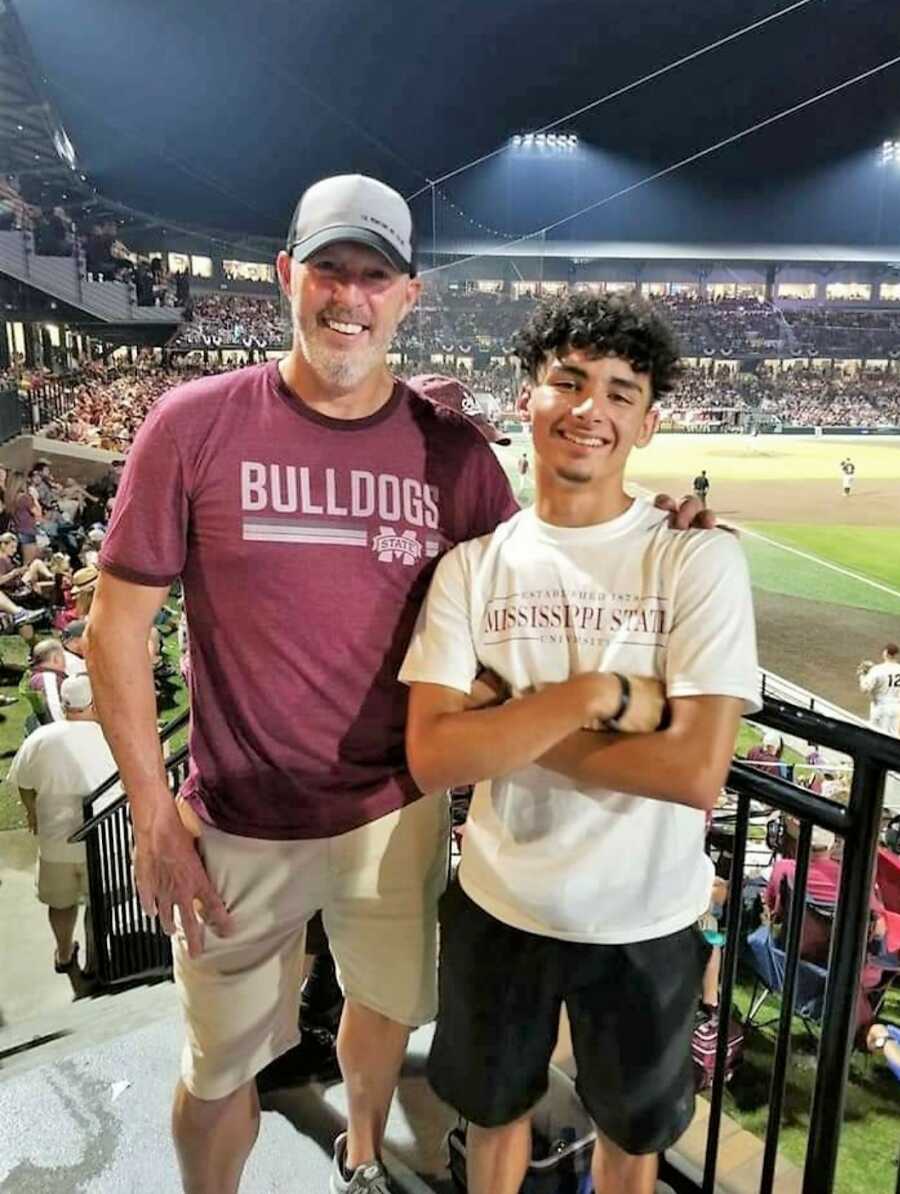 We gained each other, but it came with sacrifice. He has birth parents who he hasn't seen or talked to over the last 2.5 years. Dakota wanted adoption. It wasn't always this way. Over time, he chose to move ahead. Way before his life with me, he was determined his life would be different. It is son, it is. I'll always make sure of it.
Tough losses came. Last year, he lost his previous foster dad. I  watched my son speak at the funeral and help bury him. Most recently, he and I lost Coach Calvin Hampton. It hurt, and it still hurts. So many will celebrate with us today, but Hamp was as excited as anyone about adoption day. He could not wait to celebrate. We will, coach. We 'took care of business.'
I could go on and on…but God. He is so good. Faithful through it all. Even when I had no faith, He never failed us. He showed Himself or spoke to me so many times. Through a stressful time in this process, He gave me Exodus 14:14; 'The Lord will fight for you; you need only to be still.' I'm grateful.
Today, I'm a different man. A better man. I could not be any more proud to call him son and to hear him call me dad. He's now Dakota Graham Barr. Thank you. Thank you all for accepting, loving, and for praying. You are all part of this. Congratulations, it is done."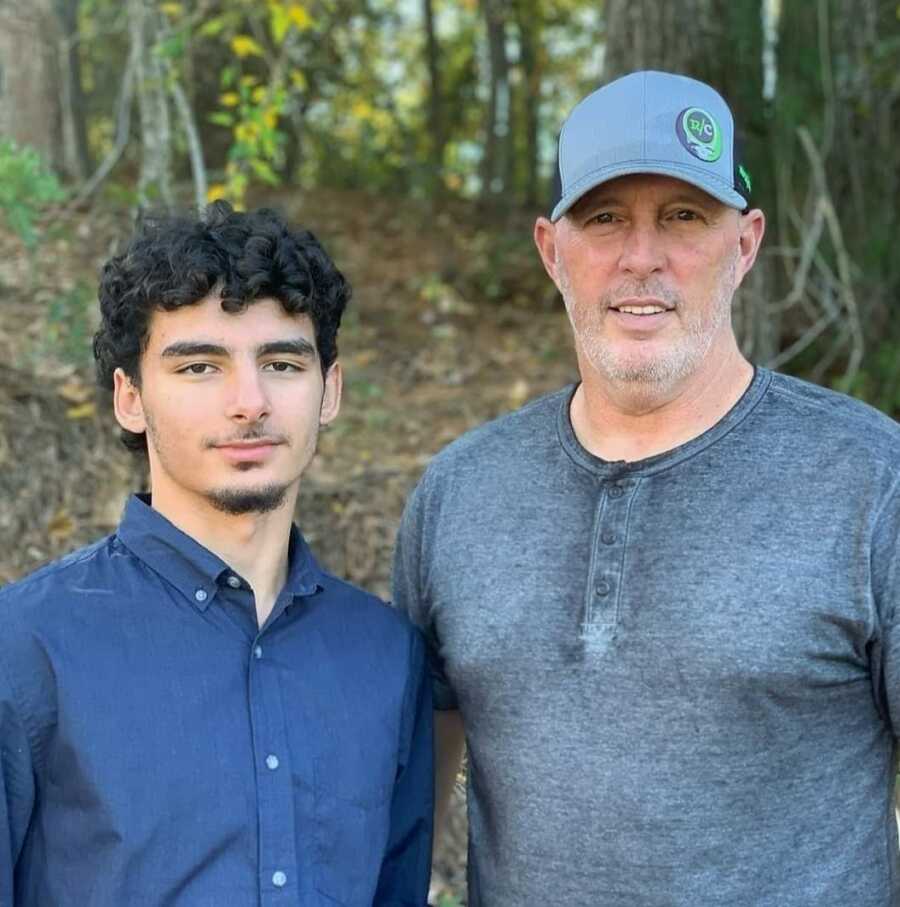 This story was submitted to Love What Matters by Stacy Barr. Submit your own story here, and be sure to subscribe to our free email newsletter for our best stories, and YouTube for our best videos.
Read more stories like this:
'Weighing just 2 pounds, we tested positive for crack cocaine.': Twins adopted by abusive family overcome childhood trauma to advocate for kids in 'broken' foster care system
'We have a 3-year-old boy. His mother is homeless. No one will take him.' Our jaws fell open. 'We'll be at your house in 30 minutes!': Couple adopt 4 children from foster care, co-parent with birth mom
'I won't sugar coat it. Having a baby is like having 15 shots of espresso. Parenthood is the wildest ride you could imagine.': LGBTQ adoptive dad shares parenting advice
'Would you be willing to take in a 7-year-old boy during quarantine?' I knew it was a risk, but I also knew all he needed was love.': Single adoptibe, foster dad says 'my house is not a blessing unless it's shared'
Do you know someone who could benefit from reading this? SHARE this story on Facebook with family and friends.