"Tim and I met in 1997 when we were juniors in high school. He went to my junior prom with me and then we began to date. We continued dating through college and he proposed 6 1/2 years later in October 2003. And in May 2004, we were married at 23 and 24 years old.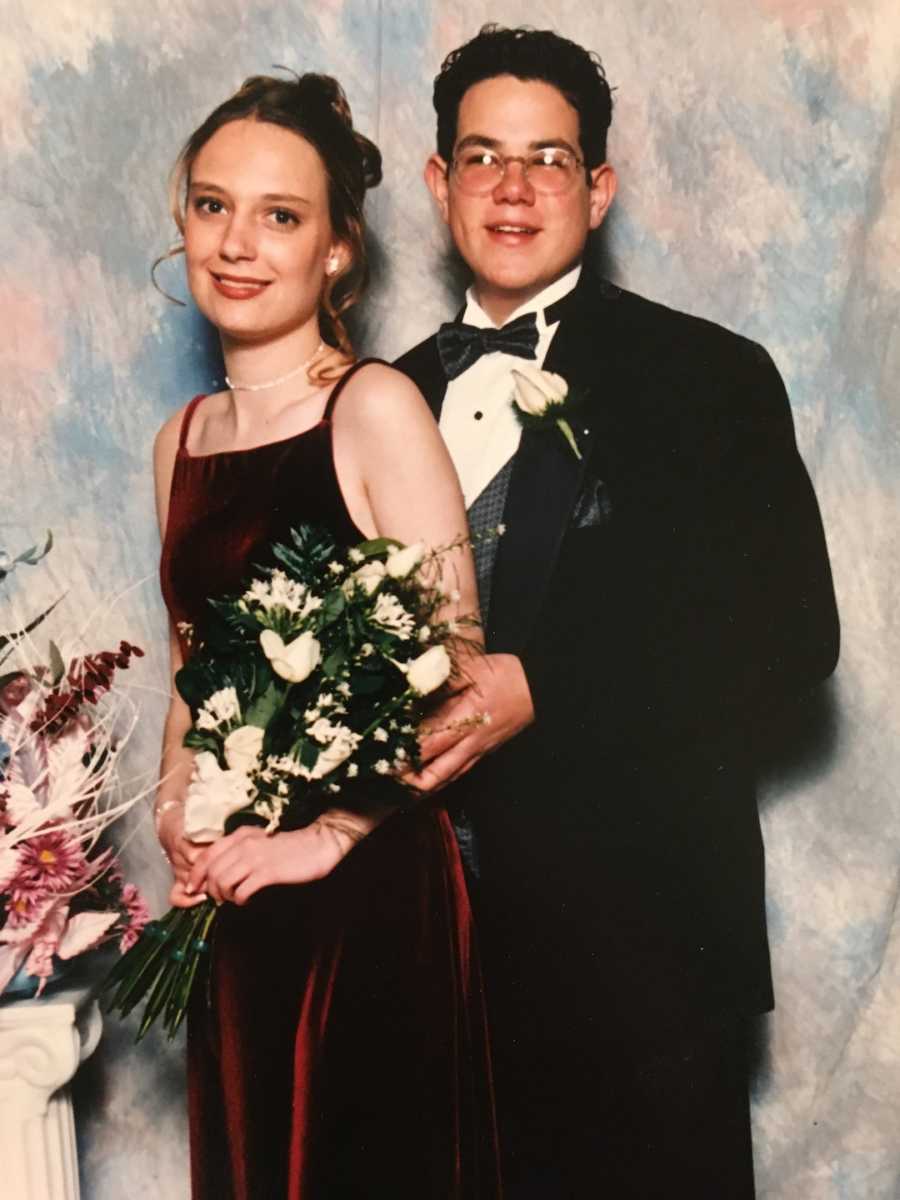 We wanted to wait a few years after being married to have kids. We traveled a lot with friends and also by ourselves. We enjoyed seeing new places, cultures, and tasting new foods.
We were both young working professionals. Tim managed (and still does) his father's restaurant in our town. He worked long hours and was busy handling the restaurant, in which he would become the 3rd generation to eventually take over. In April of 2006, I started my Masters Degree in Nonprofit Management.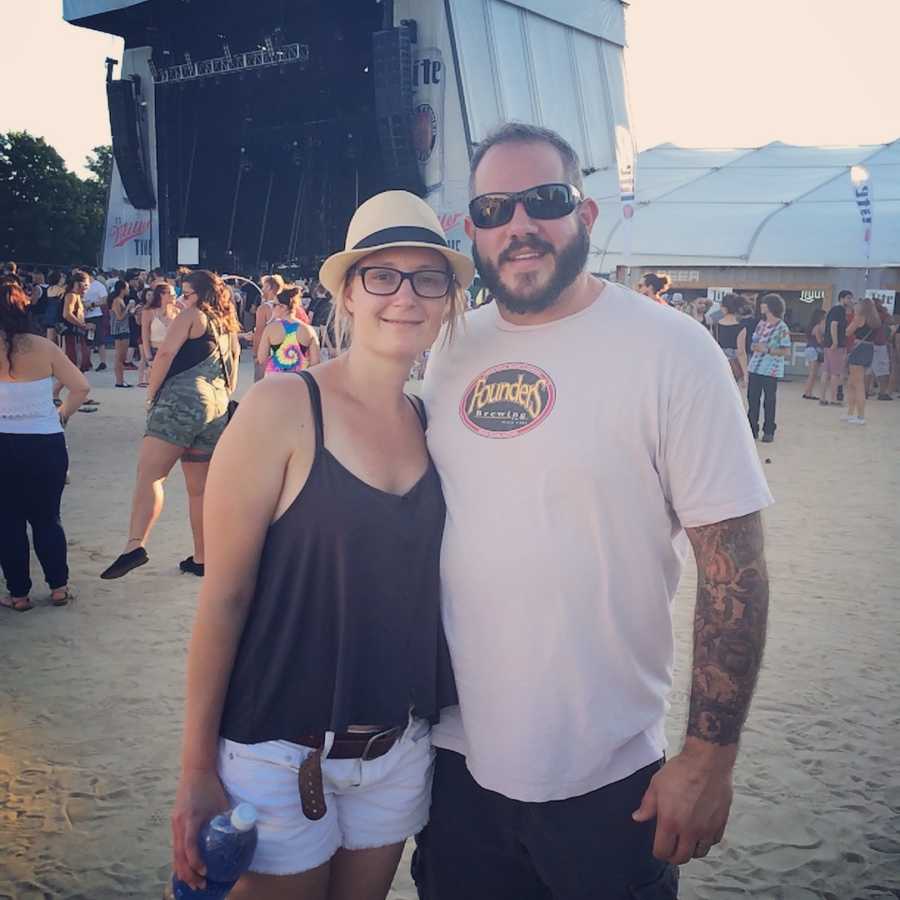 My life came to a halt when my mother had a stroke in September 2006. She died 6 months later of a Glioblastoma brain tumor in March 2007. I went through some counseling and some healing after she passed. We were extremely close.
I knew before Tim and I decided to start a family, I needed to have time to heal and grief her death. It was a heavy period of time for me. I had to prepare myself for a motherhood journey without my mother. I had to grieve and mourn the absence of the grandmother/grandchild bond with my future child and knowingly be prepared for a motherhood where she would never be able to be a part of my child's life.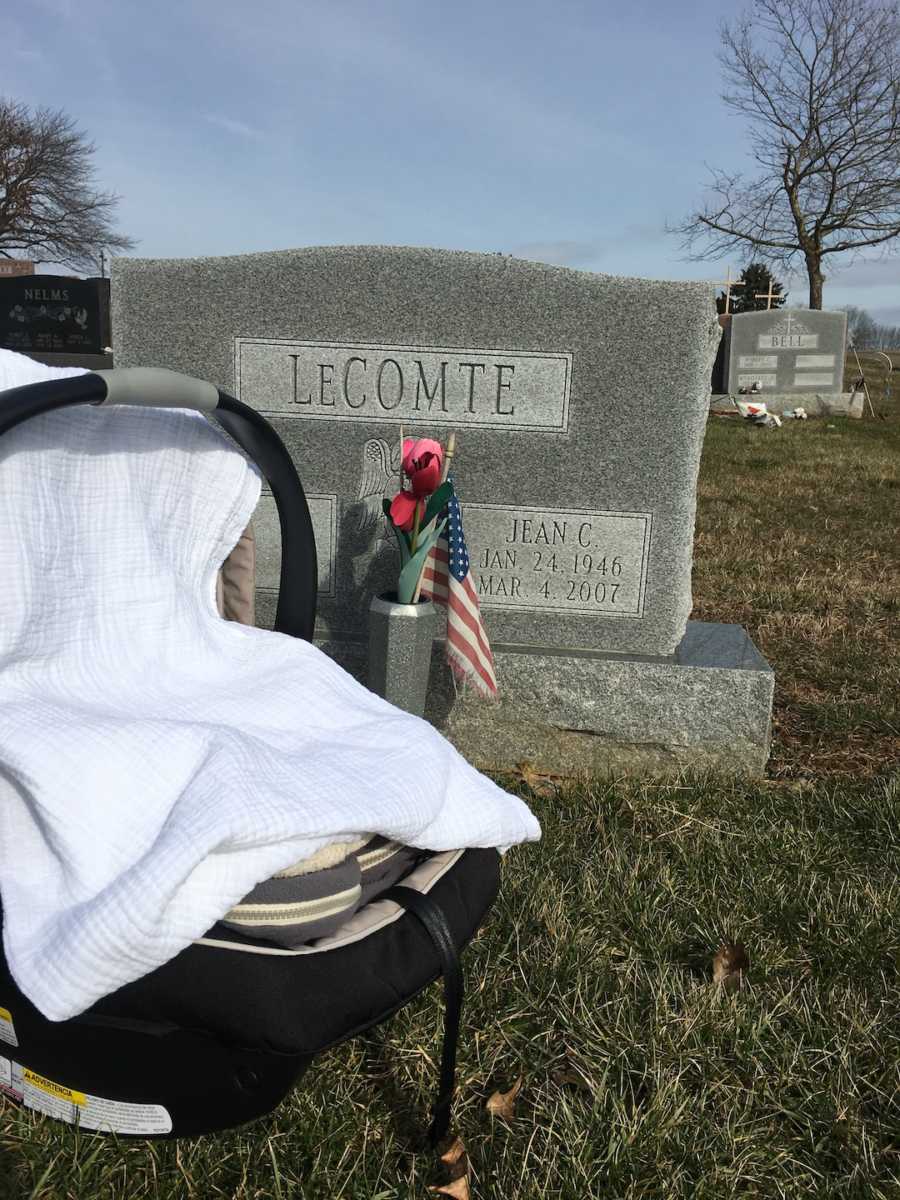 Several years later, in 2012, we decided we were ready for a family. We had known very early on in our dating relationship that we would not be able to conceive. I also knew in my heart that I never yearned to be pregnant. I had years of peace about it and never imagined myself pregnant, but I wanted a family with Tim. I never made the connection, until this point, that this strong affinity of not wanting to be pregnant was actually a prompting from above on the path of my motherhood. There had been heart preparation all these years.
However, we were at the age where many friends/family were pregnant & having kids. We debated for a while about doing fertility treatments. We felt the pressure to do what everyone else was doing, because we felt like the majority of people we knew were pregnant and we only knew 2 people who had gone through the adoption process to build their families. It felt like pursuing adoption was walking in an opposite direction.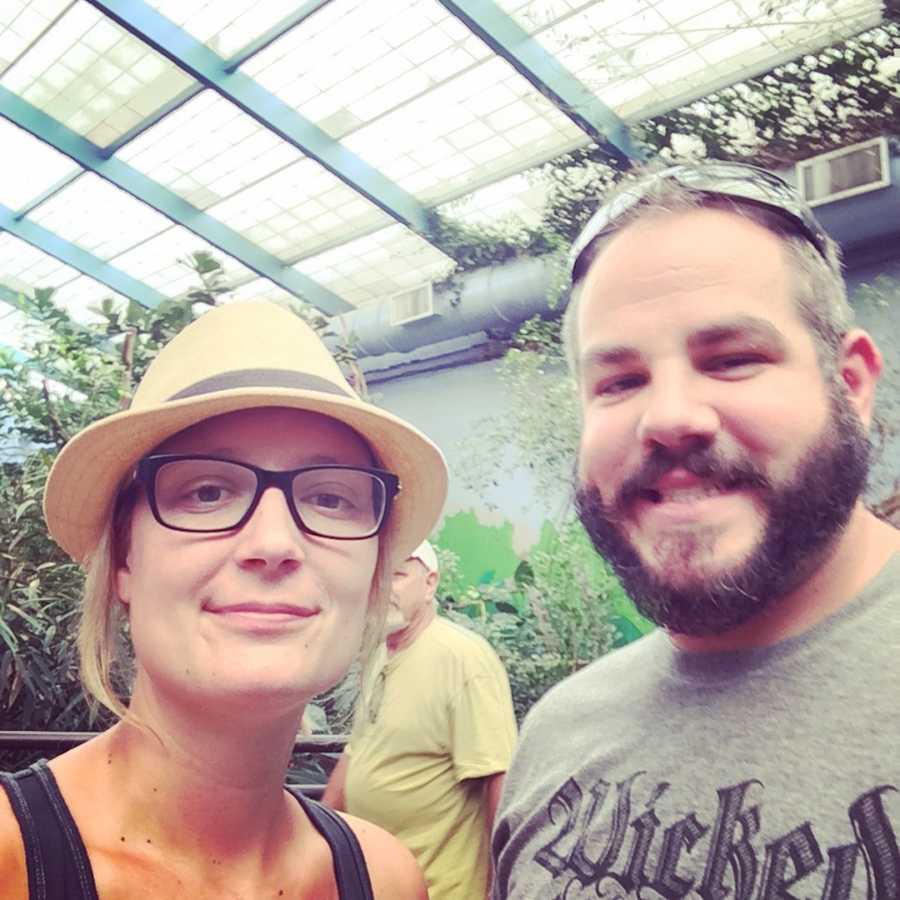 We wrestled with the idea of seeing doctors and seeing what fertility treatments would consist of. But ultimately, we both had this peace and clear discernment that I would never be pregnant, yet we could still have this beautiful amazing family we've so desired. We had to work through these thoughts and conversations first, but finally knew now that our heart was in the adoption journey—we had enough peace to put 1 foot in front of another and start the process. We were ready to ADOPT.
The process felt heavy and very overwhelming in the beginning. Little did we know how mentally, spiritually, and physically exhausting it would be. Picking out an adoption agency. Completing the home study and their associated paperwork which includes a home visit (followed by 13 pages of info describing your home), physical forms, financial forms to prove you have the money to afford an adoption and raise a child, and letters of recommendations. It felt so heavy and a huge endeavor just to have a family. I felt like I was turning over 'my everything' to prove I had love to give to a child. A child that was being birthed in my heart.
Everything during this stage of the process that was being discussed and exposed during the home study felt very much about our life and our qualifications.
But what about the baby? What about the birth parents?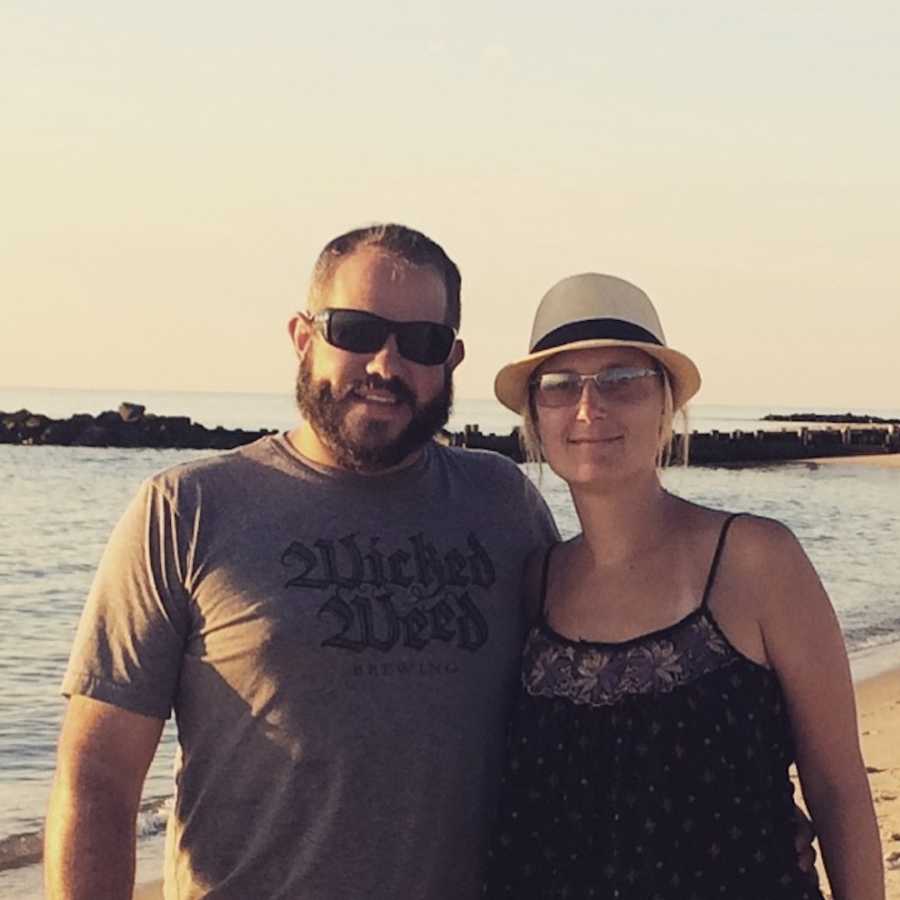 Once we got certain things complete with the home study and the agency, we were able to learn more about birth families, biological parents, the babies and trauma associated with adoption. We were able to read articles, books, and connect with other adoptive parents to pick up tidbits of information. We learned each state has its own rules and laws on adoption. We learned about birth mom rights and what finalizing an adoption looks like. We wanted to learn as much as possible because ultimately we knew this process was about the child and their biological parents.
Once we were through the paperwork, I finally felt a sense of the word 'expectant.' It feels hard to say 'you are expecting' when you are waiting to be matched to a birth family and waiting/hoping the birth mother doesn't change her mind. We were 'expecting' and we were beginning to create a nursery. And it was exciting but scary at the same time. There was much out of our control filled with so many unknowns.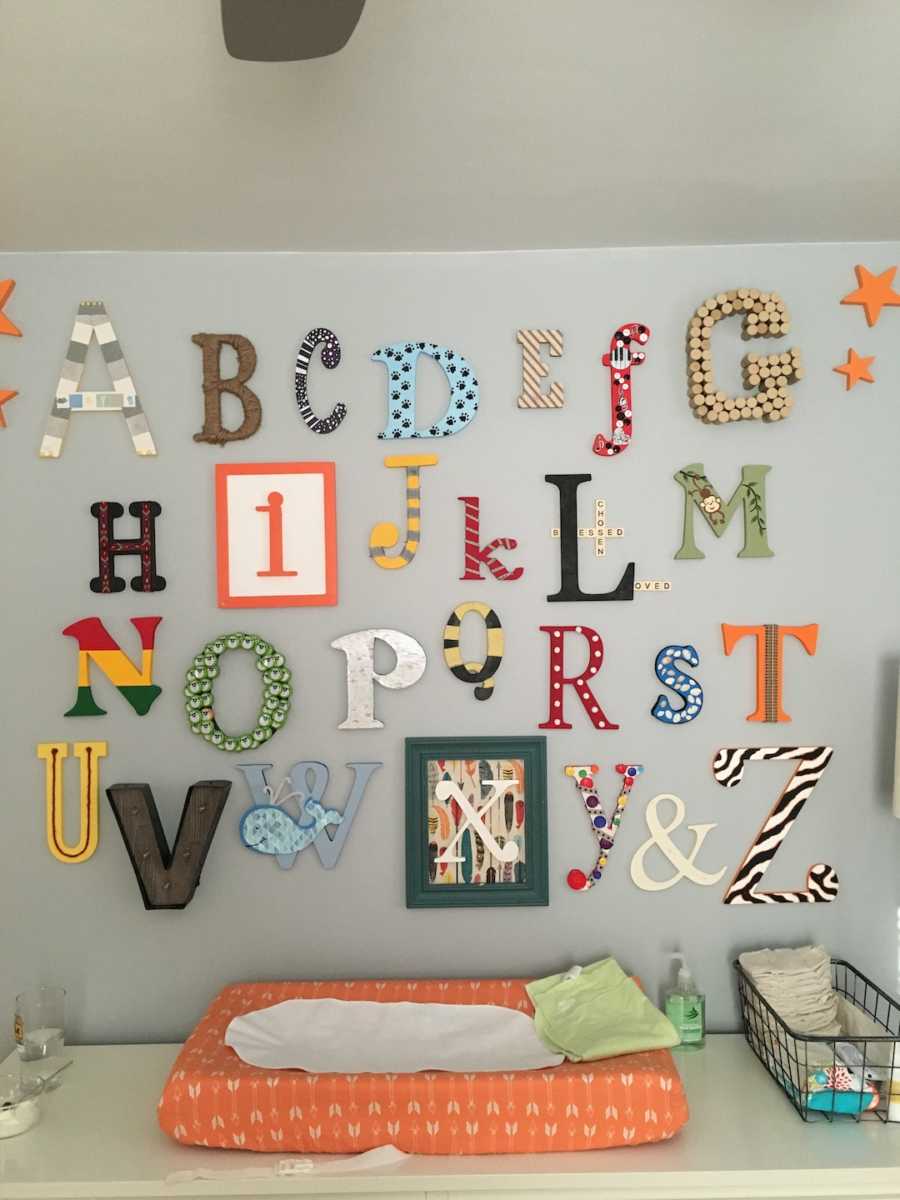 We were expecting a child without knowing their gender, race, ethnicity, and etc. A child who may be exposed to smoking, alcohol or hard drugs. We soon learned how many unknowns there could be with an adoption and what those effects could have on a child.
But we were determined to walk with strength, grace, and an abundance of love knowing this adoption would be guided by Him. We drew strength from Him, when ours ran out. We knew this was the plan for our family.
We also drew strength from friends and family. One of my friends, Sarah, was in the process of adopting her second child and she worked with an agency she absolutely loved. She connected us to the agency and she also had another friend, Kelly, from our area who was working with the same agency. Sarah introduced Kelly and I–the three of us went through the adoption process together.
We knew we needed community with each other and our husbands on this adoption journey. We needed each other to be hopeful, to be scared, to face the unknowns, and to bounce ideas off of when a situation arose in the adoption process. We 'were expectant' with each other, just as if we were pregnant at the same time. We had no morning sickness or ultrasounds or bloodwork. We had paperwork, phone calls, birth family matching situations to process, and a wait that felt forever. The three of us knew another woman would be giving birth to our future children.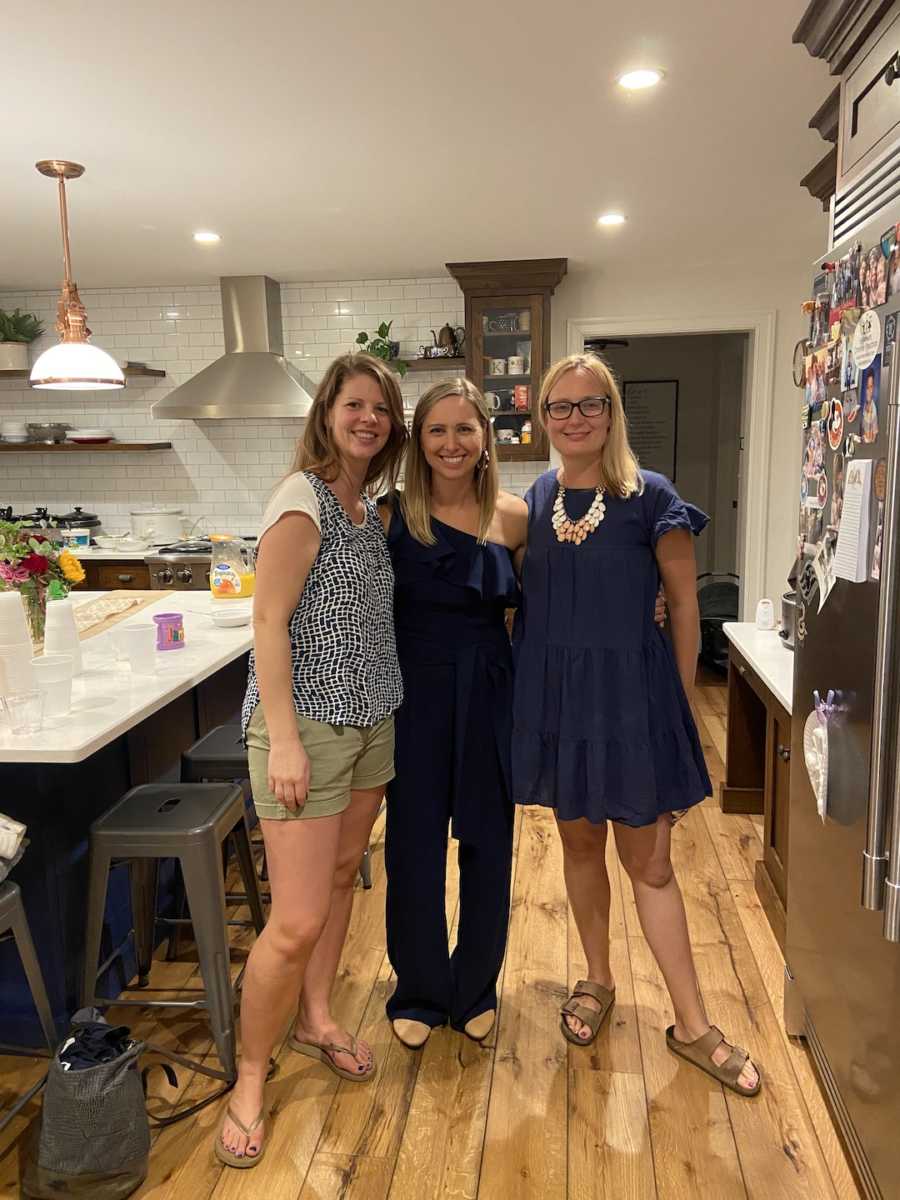 When the agency showed Elle's birthmother our profile, she was intrigued by us. We skyped with her and then she asked to meet in person, with the agency representative present. We agreed to do so and traveled to her. Everything about our interaction with her felt natural. It felt honest and real. It felt like there was an unexplainable connection with an edge of rawness. We all knew it.
As we moved forward in the process with her, we edged closer to the due date. We remained in touch and remained hopeful on our end. She reassured us of her decision.
The process at this point switched gears for me. It changed from 'this is Tim and my adoption journey' to 'our adoption journey' synced with the birth mother and the baby soon to be named Elle. It felt like a whole addition to our family not just the baby but also to the birth mother. We were gaining her too.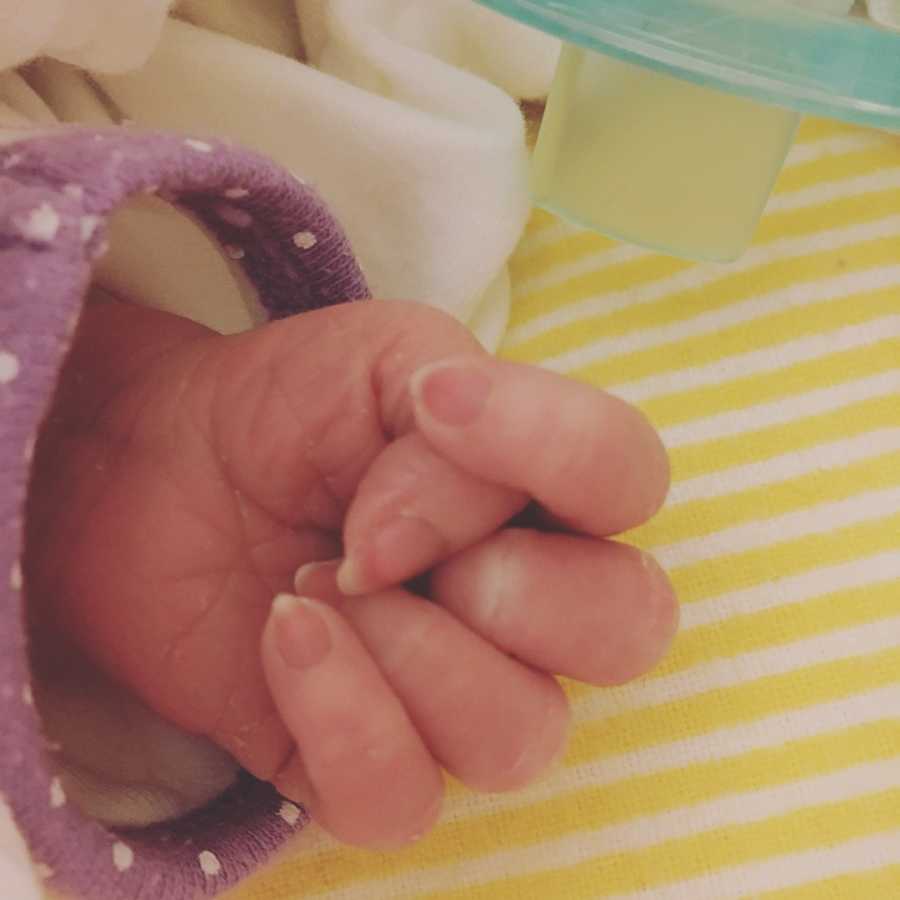 Elle was born in January 2016. It is a weird feeling walking into a hospital nursery and seeing babies everywhere and not knowing which baby is your forever child. And when we finally saw her, I was in awe. I had an array of feelings: I was scared of a newborn, I had been scared of walking this process and not ending up with a family, but I was filled with peace. I was surrounded by Tim and Elle's birthmother and finally Elle. It was surreal. It's realness, it's transparency, and it's intensity. I believe this was hope fulfilled in the hospital for all of us. It was the years of waiting in a matter of minutes frozen in time.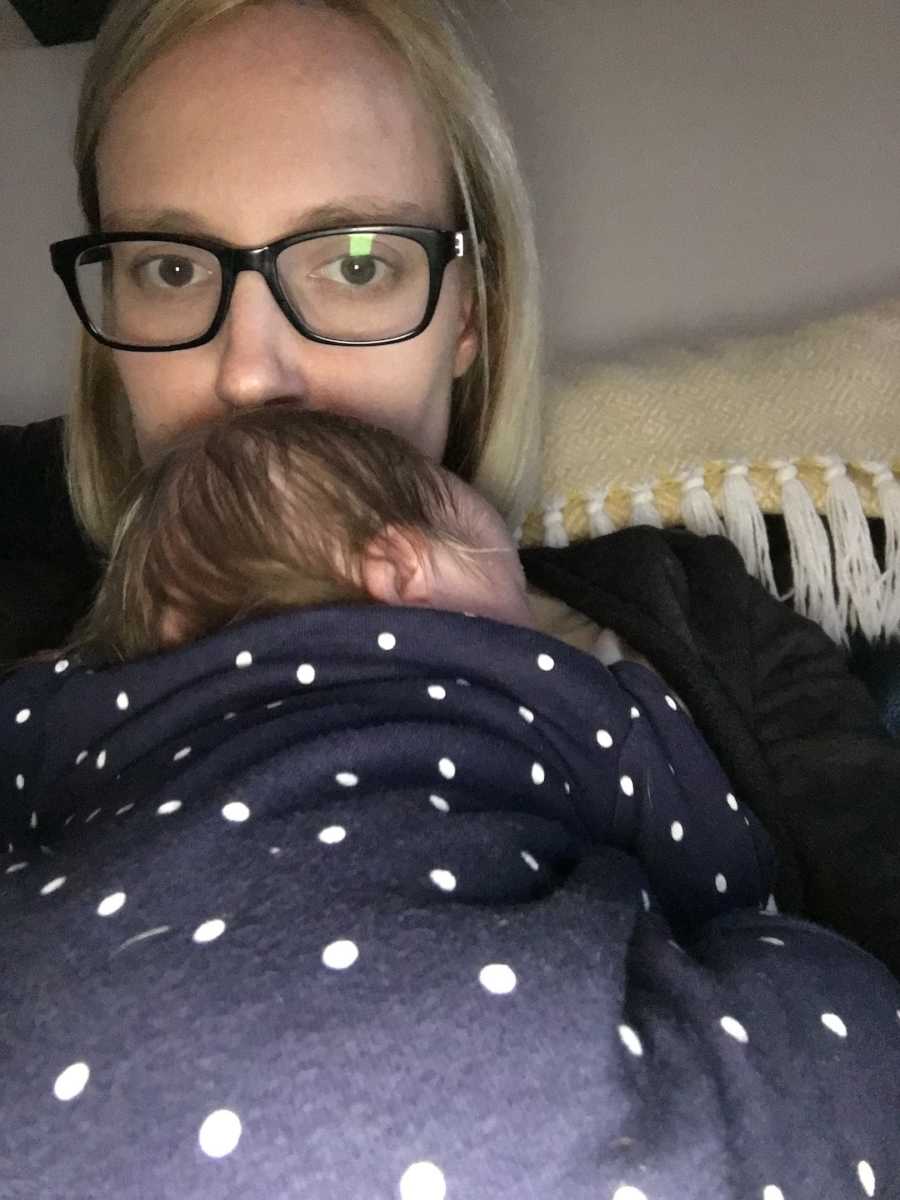 I also believe there's an exchange of trauma. Even if there's no signs of a birthmother smoking, alcohol use or drug use, there's trauma for babies in a newborn adoption. When you have a baby growing and bonding with one mother for the past 40 weeks, then the baby is being held and nurtured by another mom (their forever mom) the baby has a shift in her (or his) connection. There are physiological changes and a connection disruption for the baby.
Because as a mom through adoption, you take into consideration the experience your child had in utero, all the ways the birth mother comforted the baby with her voice/her heartbeat, and now honor the shift your newborn baby has to make in order to bond with you–it is heavy. We couldn't just pretend to gloss over the trauma our newborn baby felt. We walked into the bonding phase with Elle carefully, protectively, and excited for the call over her life.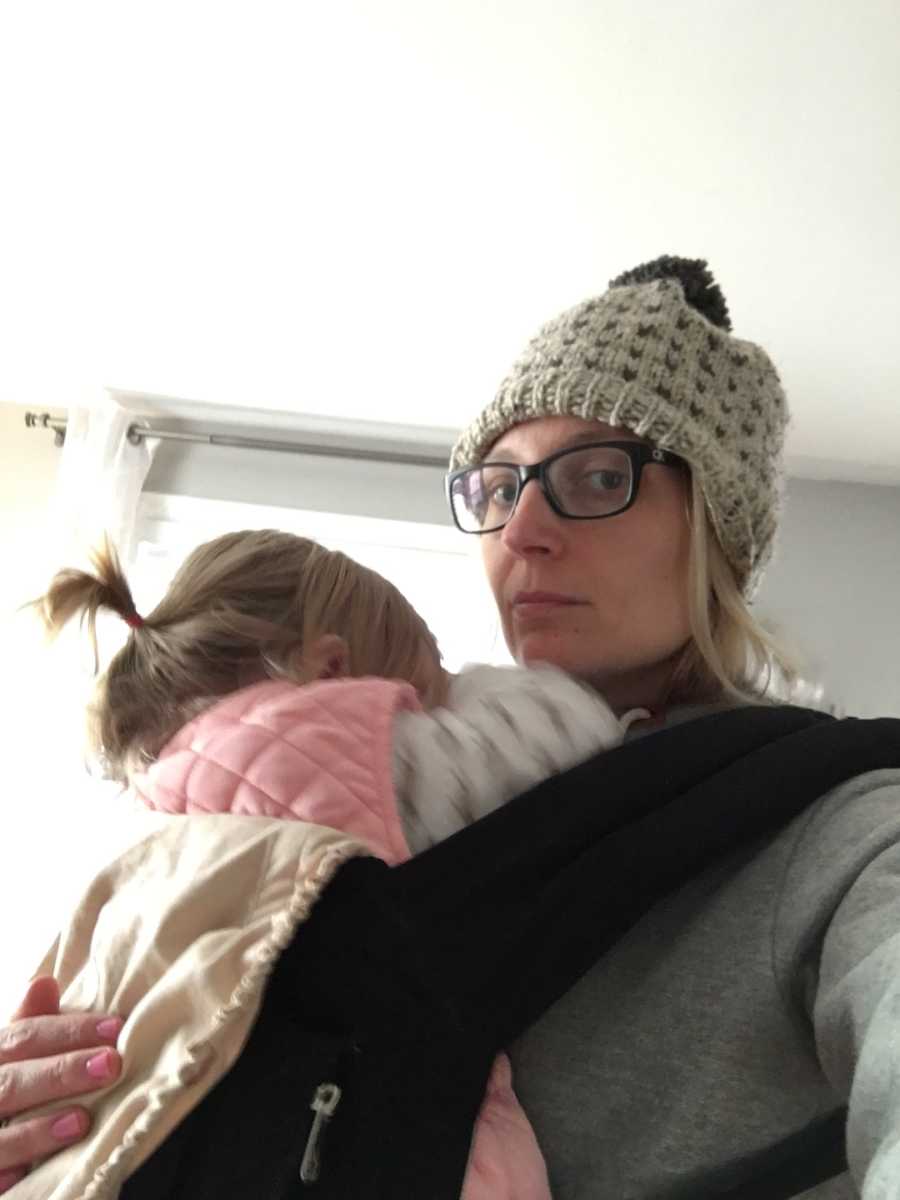 A few months and a few post-home study visits later, the adoption became official. It was years of waiting for a family and my heart felt full. But, it was an official moment of loss and grief for a birth family—to neglect that would be to neglect the entire adoption story. The day the adoption became official I stood next to a huge oak tree outside the courthouse and paused for unending moments of reflection. I needed to soak in all the emotions that day even the opposing ones. I needed to feel it all. Adoption is full of celebration for the love of a child, but it is also full of pain, loss, and grief.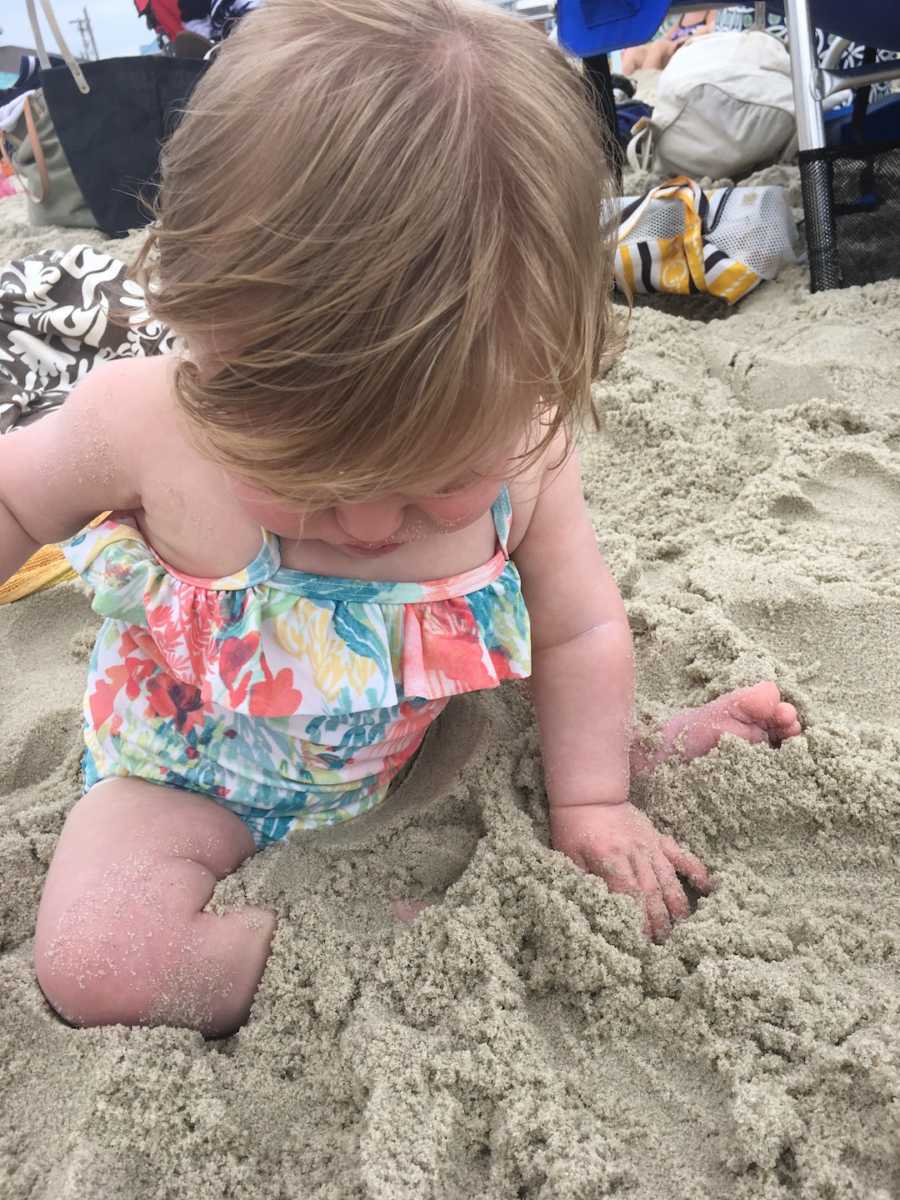 Tim and I parent with the word 'connection' in mind. We have learned about Elle specifically, what her in utero experience was like, we try to learn about/honor her birth parents because they will forever be the foundation to her life, we discipline in love, and connect before we correct. We don't do time-outs, we do time-ins. It is a hard parenting balance to walk full of intention.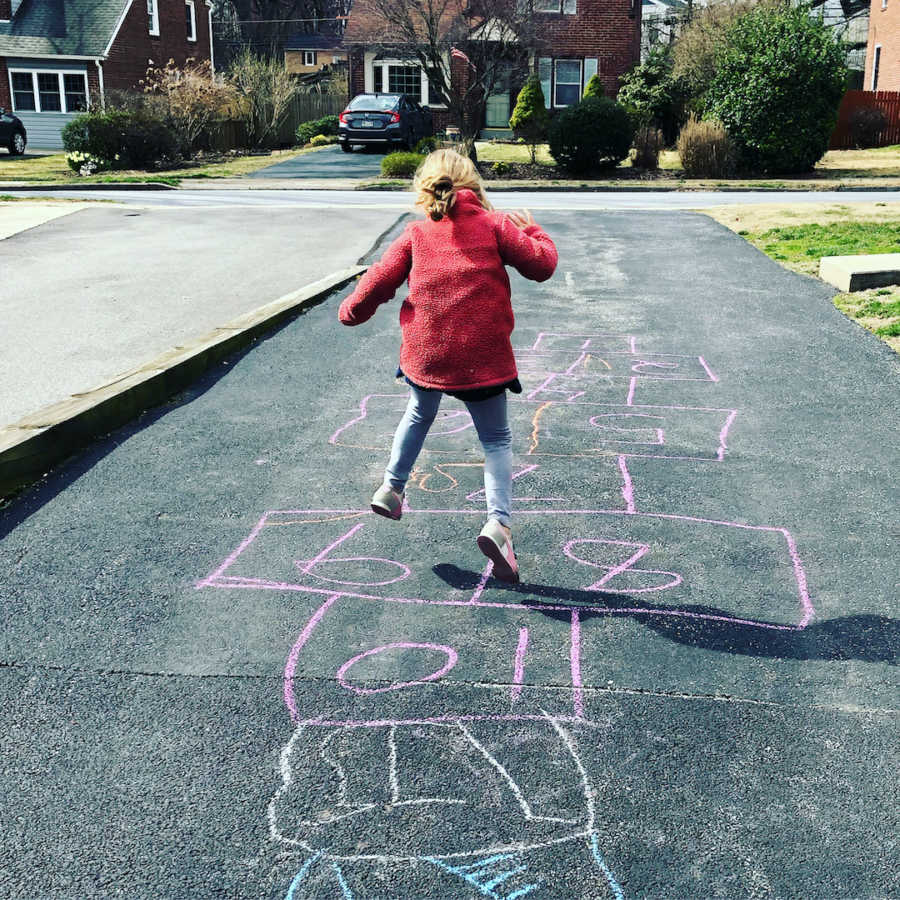 Elle is 5 now. She has brought so much depth to our life. She has brought more joy and happiness that we ever thought was possible. She is the bravest, most adventurous little girl I have seen (and I know I'm modest ha!), but I marvel at her. She is kind, she is hope filled, and she loves to make people laugh. She is the greatest joy we have ever known. Elle's name means 'God's promise.'
The adoption process was hard. But, it was ever so beautiful. And ever so wonder filled. And all the honor goes back to her courageous, brave, and beautiful birth mother who is always so loved in the depth of it all. God's promise of love was for us all in the shape of a little girl."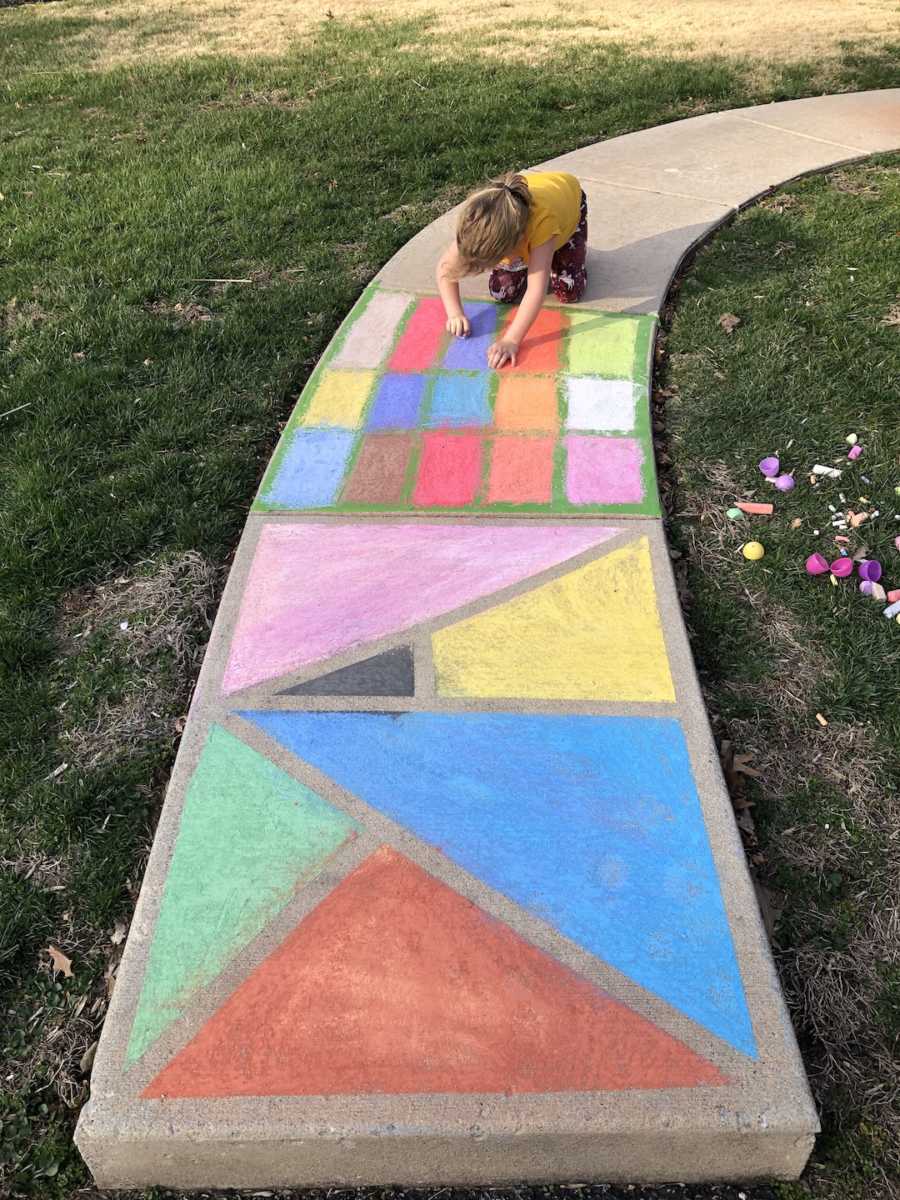 This story was submitted to Love What Matters by Sue Volikas from Philadelphia, Pennsylvania. You can follow her journey on Instagram. Submit your own story here, and be be sure to subscribe to our free email newsletter for our best stories, and YouTube for our best videos.
Read more stories like this:
'The ministry called. 'We have a boy and a girl. Would you be open to adopting two children?' WHAT? Could this be real?! We were moved to tears.': After 11 miscarriages, failed surrogacy, couple adopt 2 kids from foster care
'We received a call. 'Do you want to adopt all 5 siblings?' It was an instant, 'YES!' We told our babies they were finally safe, that we would never harm them.': Mom of 4 adopts 5 siblings from foster care after miscarriage, twin loss, 'They have healed my heart'
'The nurse broke the news over the phone. 'There's no way to do a burial.' My baby was placed in a round, plastic dish and simply sent off somewhere.': Mom of angel baby urges 'miscarriage matters' after hospital negligence
'Your parents gave you away because they didn't want you.' I was taken in at 19 days old. My life became a mental game of 'Who Could Be My Birth Mother?': Adoptee reunites with biological mom, 'I found my long-lost soulmate'
'They bluntly asked, 'So, where is your real Mom? She didn't want you? Is there something wrong with you?' Everywhere I went, I stuck out like a sore thumb.': Transracial adoptee says 'it's okay to grieve the loss of your birth family'
Are you or someone you know looking to adopt? Please SHARE on Facebook to make them aware there is a community of support available.