"On my father's birthday, I was adopted by my two loving parents. I was just 19 days old. As a child, I never minded knowing I was adopted. Except on one occasion.
When I was five years old, another kid told me, 'Your parents gave you away because they didn't want you.' I remember feeling so devastated. I had never thought of it that way before. I told my adopted mother and father and they gave me reassurance. 'You were wanted. But you were also chosen. That's what makes you so special.' That amazing sense of being wanted has carried me through this entire life. From then on, I loved being their daughter. That feeling never went away.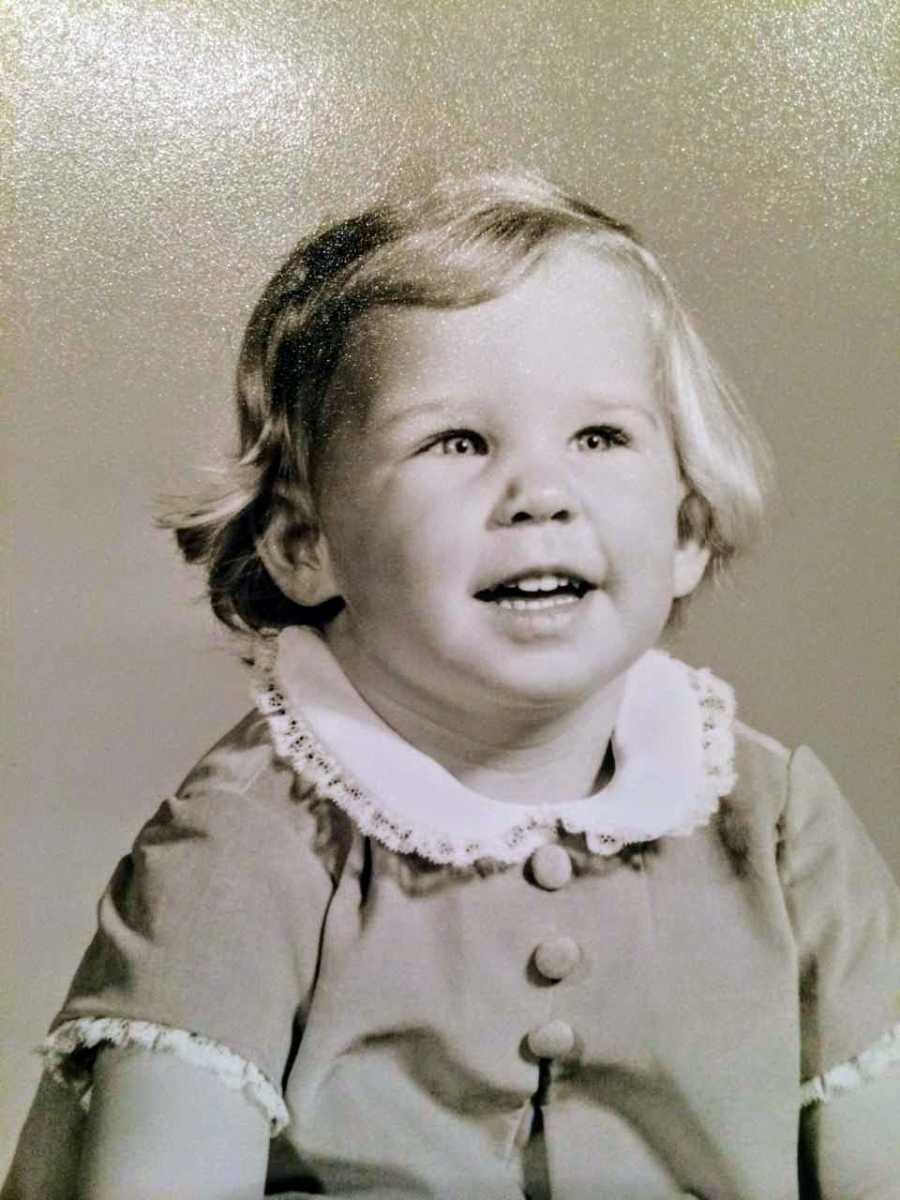 Growing up, I had the best childhood. My parents were both school teachers, so I spent most of my days exploring their school campus. My father was the superintendent and my mother was my first-grade teacher. Later on, she became the librarian. I loved being a part of the school district. Before I was even old enough to attend, all of the teachers knew and loved me. I felt this amazing sense of warmth and belonging.
We lived in a small town in Texas and I felt like every part of it was my home. We went to church every Sunday morning and Wednesday night. My father taught me to pray whenever I was unsure of things. Through and through, I felt incredibly blessed and grateful for my life.
But that never stopped the thoughts.
I constantly contemplated about the fact that I was adopted. When I got older, my mother informed me, 'You were always wondering about your birth parents.' She and my father had always welcomed the idea of meeting them. But I couldn't help but think, 'I'm going to disrupt the lives of several families by doing this.' So, I continued to wonder about it every single day, not acting on it.
Yet, my life became consumed by a mental game of 'Who Could Be My Birth Mother?' I couldn't help it. I analyzed the features and lives of countless women. Celebrities, passing strangers, women I encountered. Everywhere I went, I looked to see who I might resemble. I wanted to know there was someone out there with my features. Someone who looked and talked and lived just like me.
As a young girl, I was sure that Raquel Welch was my birth mother. I saw a picture of her in a coffee-table book at my piano teacher's house. 'That's her,' I thought to myself. 'It has to be her.' The search got so intense later in my life that my husband had to sit me down and inform me, 'I think you're forgetting that your birth mother ages, too.' In my eyes, my birth mother was always 30. It was this pristine concept in my mind, untarnished by the passing of time.
Even though I constantly looked, I never started a serious search for my birth parents. I honestly didn't even know how to even begin an investigation like that. But in 2006 I did something. I had one piece of information: I was adopted through the Hope Cottage in Dallas, Texas. So, in 2006, I went there and requested the redacted file from my adoption.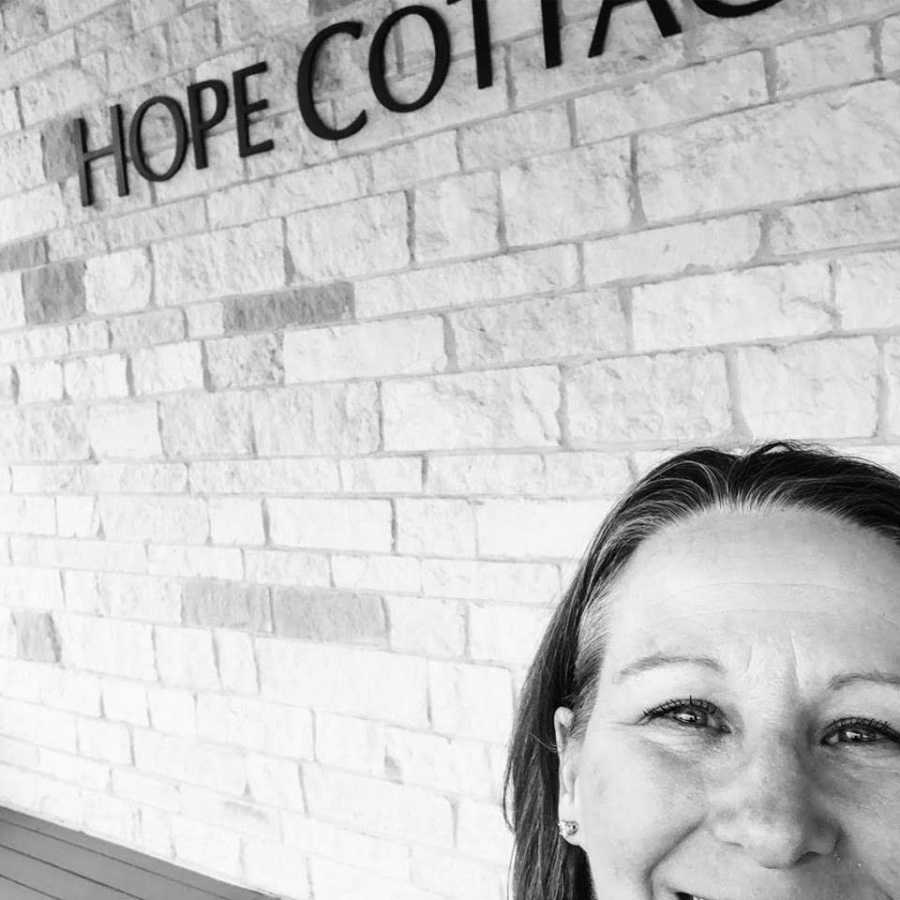 Unfortunately, however, the file that came back contained very little information. Looking at the file, I learned my original name, Greta, and other basic information about my birth family. My birth mother was 25 when I was born. I learned the ages of her own parents and noticed they were 12 years apart. The paperwork also indicated that my maternal grandmother had six children. This fact would become very important later on in my journey.
Finally, I learned that my birth father did not know about me. I felt monumental sadness. I'll never forget the sinking feeling I got when reading those words.
At the time of my adoption, birth mothers were often encouraged to give up full rights to their children and never look back. They weren't allowed to hold the baby, much less look at the baby. Many times, they didn't even know where the baby went after they left the hospital. I was devastated when the post-adoption counselor indicated in a bold statement, 'Your record does not include any updated contact by a birth parent.' Hearing it got the message across strong. I thought to myself, 'They don't ever want to have contact with me.' After all, since 1964, they hadn't made any effort to find any information about me or update their information on file.
My mind and heart closed completely. They didn't want me.
Once again, even with a closed mind and heart, I found myself wondering about my birth mother every single birthday. It was never a day of celebration for me. It was a sad reminder of my own reality. Every November 28th, I wondered if she was thinking about me. Was she sad, too? Did she know that my adopted parents were so amazing? Did she know how much they loved me? Did she care at all?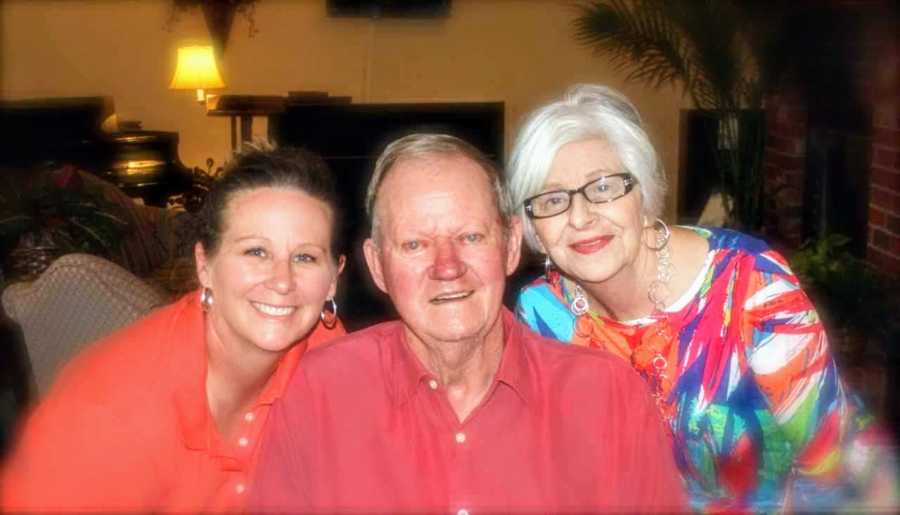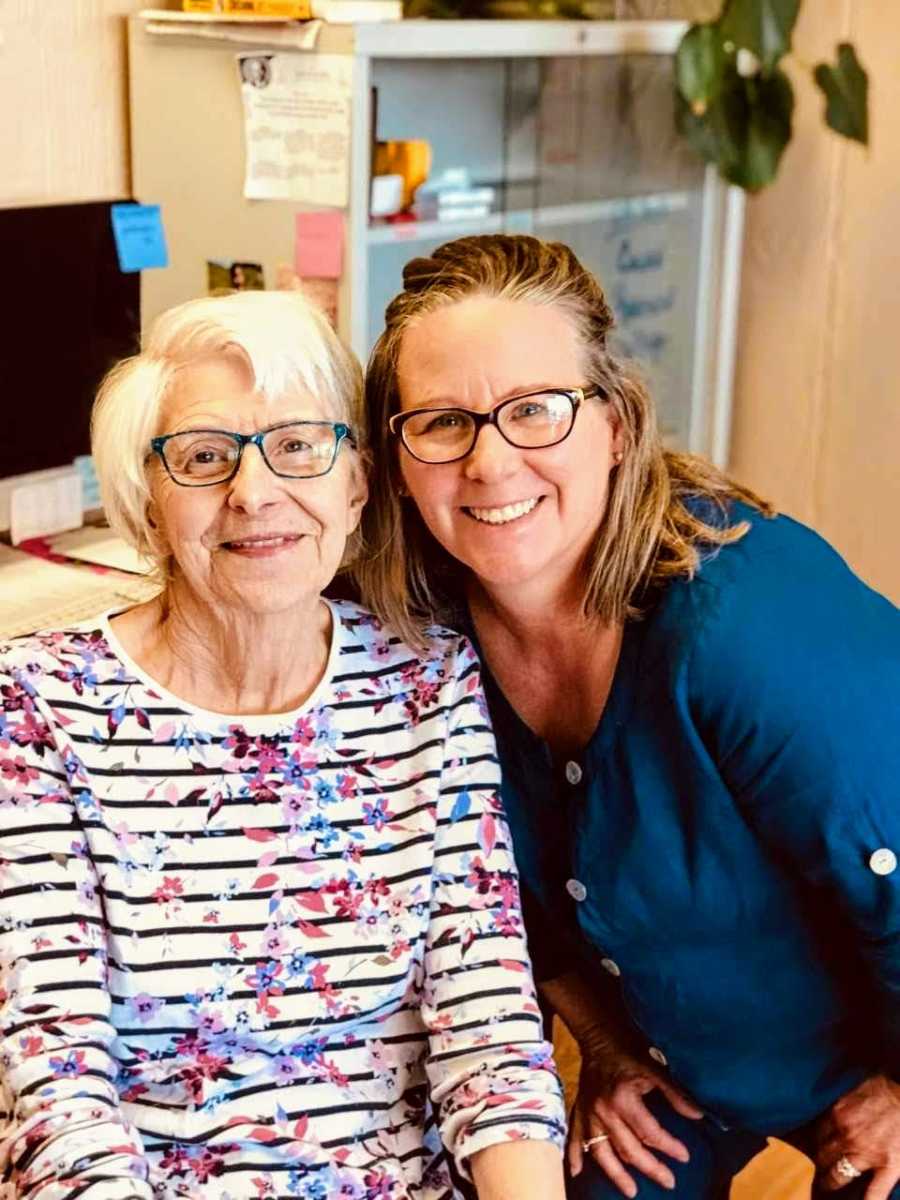 My desire to have physical features in common with someone changed when I had children. I can see myself in their faces. But, as I suspected, it never squashed my curiosity and wonder about my birth mother.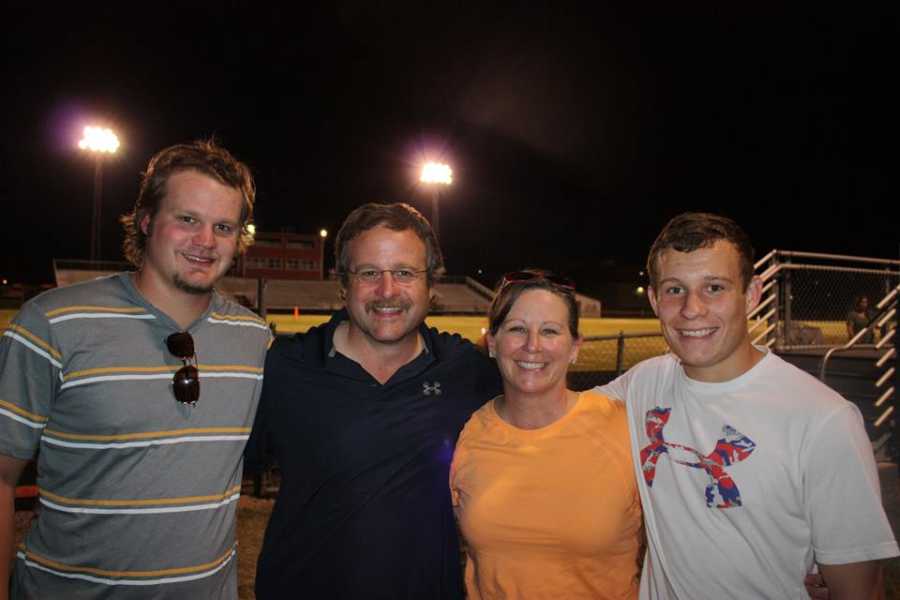 When social media began taking the world by storm, I decided I would publicly post about it online. Each birthday, I let her know I was okay. I didn't know if she'd ever see it or ever even care, but I continued with it anyway.
This past November, I received several comments from friends with a couple of ideas to help ease the wonder. The first step was to complete an Ancestry DNA kit and the second was to get a court order to have my adoption file unsealed so I could receive a copy of my original birth certificate.
When I took the DNA test, I learned a great deal about my birth family. I learned all sorts of things like my ethnicity estimate. I was part of the Western North Carolina Settlers. I grew up in Texas but had roots in the Great Smoky Mountains. Still, however, the names of my birth parents were not available.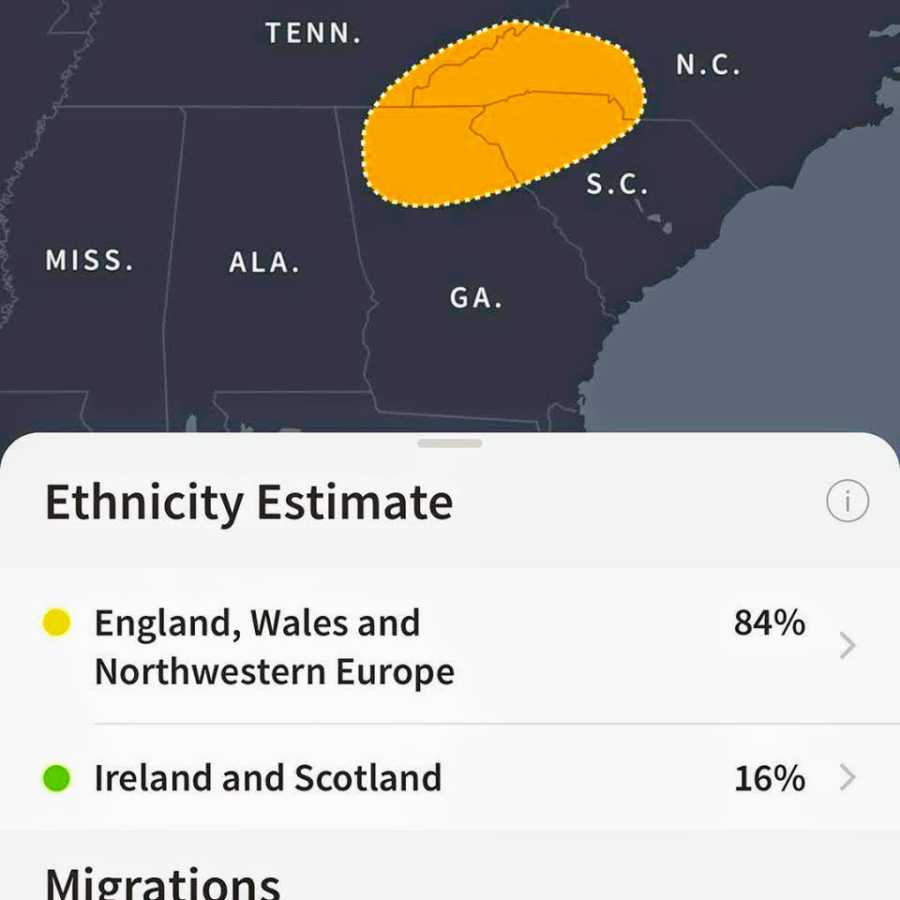 The researched confirmed the relationship I have with the communities of Tellico Plains and Coker Creek in the Appalachian Mountains of Tennessee. I found the cemetery where my ancestors were buried, way up in the mountains. I've been there numerous times now. While there, I thought to myself, 'Even if I never know my birth mother or her family, I am happy to at least know where my ancestors have been.'
But like the 1988 book The Alchemist says, 'The entire universe conspired to help me find you.'
The Ancestry results indicated I had a potential first cousin with several second and third cousins. My first cousin did not have any public information online, but I was able to get in contact with them. Shortly after, I was given the name of my great, great, great, great grandfather. I used that information and began an extensive research project to find my birth parent.
We combed the ancestry data base, 'find a grave' services, Facebook, online obituaries, and even purchased public data records. In doing so, we found an obituary of a woman whom we thought could be my grandmother, but we needed to make sure the children matched up to the information I had from Hope Cottage.
When I checked, the information did not match up. I can still remember how it felt. My shoulders dropped and tears flooded my eyes. She was supposed to have 6 children, not 5. I almost closed the laptop for good right then and there. It felt like I was enduring countless hours of research only to come to dead ends. Regardless, my amazing husband stuck with me and supported me through all of it. He was there to give me the strength to move on.
So, the next day, we began our search. Again.
I looked back at the obituary one more time. When I looked closer, I read that the woman had 6 children in her lifetime, but lost one child. While it broke my heart to learn of her loss, it meant that the number of children now matched up! When we looked into it further, we learned that the ages of the children matched as well. Shortly after, we found the information I had been dreaming of my whole life: my birth mother. A couple of weeks later, I received the unsealed adoption file and the names of my birth parents. It all agreed with the information we found when researching.
Finally, I now had the name of my birth mother and it turned out that her current address was relatively close to mine. It was right in the area near the cemetery I had visited so many times. I sent her my contact information via mail and waited anxiously for a response. Then it happened. My phone rang. Her next words lit up my entire life:
'I am so glad you found me.'
I have met my mother now. I have found my long-lost soulmate. We met at the cemetery and every aspect of it felt natural and perfect. We laugh the same, we use the same expressions, we cannot tell our left and right apart. Both of us know what it means to love even when something hurts so bad.
There were no awkward moments, no worries of how to handle any conversations. Just perfect love. I instantly felt like I had known her for all of my life. She told me, 'I never told my family about you. I wanted to talk to you, but I never knew how to get in touch.'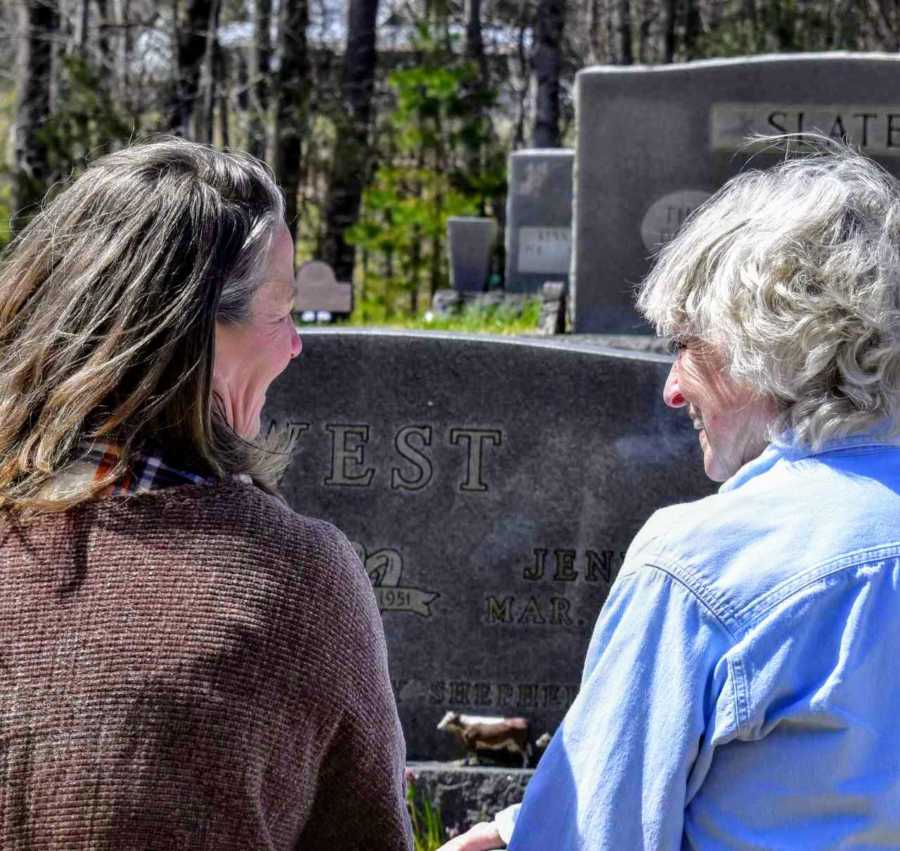 After all of these years, I found the missing piece in my life. I found her. I found love. When I returned home from meeting birth mom, my adopted mother told me, 'You look radiant and at peace.' And I am. I will cherish this forever."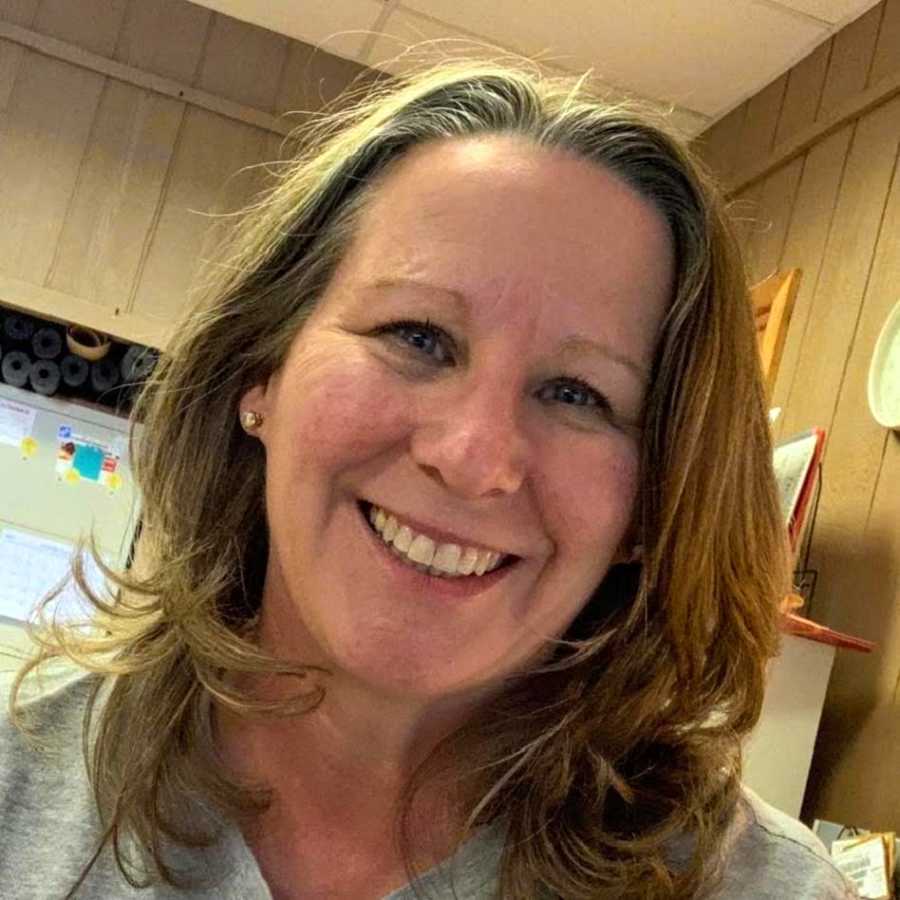 This story was submitted to Love What Matters by Cheryl of Texas. Submit your own story here, and be sure to subscribe to our free email newsletter for our best stories and YouTube for our best videos.
Read more stories like this:
'I've been looking for you my whole life, Papa, and now I get TWO dads for the price of one!!' I welcomed her with open arms.': Man discovers daughter after 'life-changing' DNA test, 'She is so incredibly beautiful, inside and out!'
'BAM. There it was. '50% DNA FATHER.' I knew he was out there, but he had no idea about me. He got the surprise of a lifetime.': Woman meets biological father 35 years later, 'He opened his heart and his home'
Spread beauty and strength for others. SHARE this story on Facebook with friends and family.