"I sit and look back to the last 20 years of my life and wonder how I made it through. On July of 2001, sitting at a stoplight, I was hit from behind at 65 miles per hour. Stunned and shocked, and my Jeep totaled, I refused to go to the ER. I didn't know my life would forever change that day.
I worked for a major nonprofit company and was determined to teach a class that day, so much so that I put the pain aside and continued with my afternoon. Waking up the next morning, I was in so much pain I wasn't able to walk; I crawled to the bathroom in excruciating. I decided to go and get myself checked out. I had an MRI done which showed a cracked vertebrae. Within 3 months, I found myself needing to have my L4 L5 fused with titanium rods and screws. I was given methadone to ease the pain then sent home to recover from surgery.
As the years went along I found myself going from methadone, fentanyl patches, Darvocet, codeine, Morphine, tramadol, and Hydromorphone to ease the pain. Finally, hydrocodone became the little white pill that forever changed my life.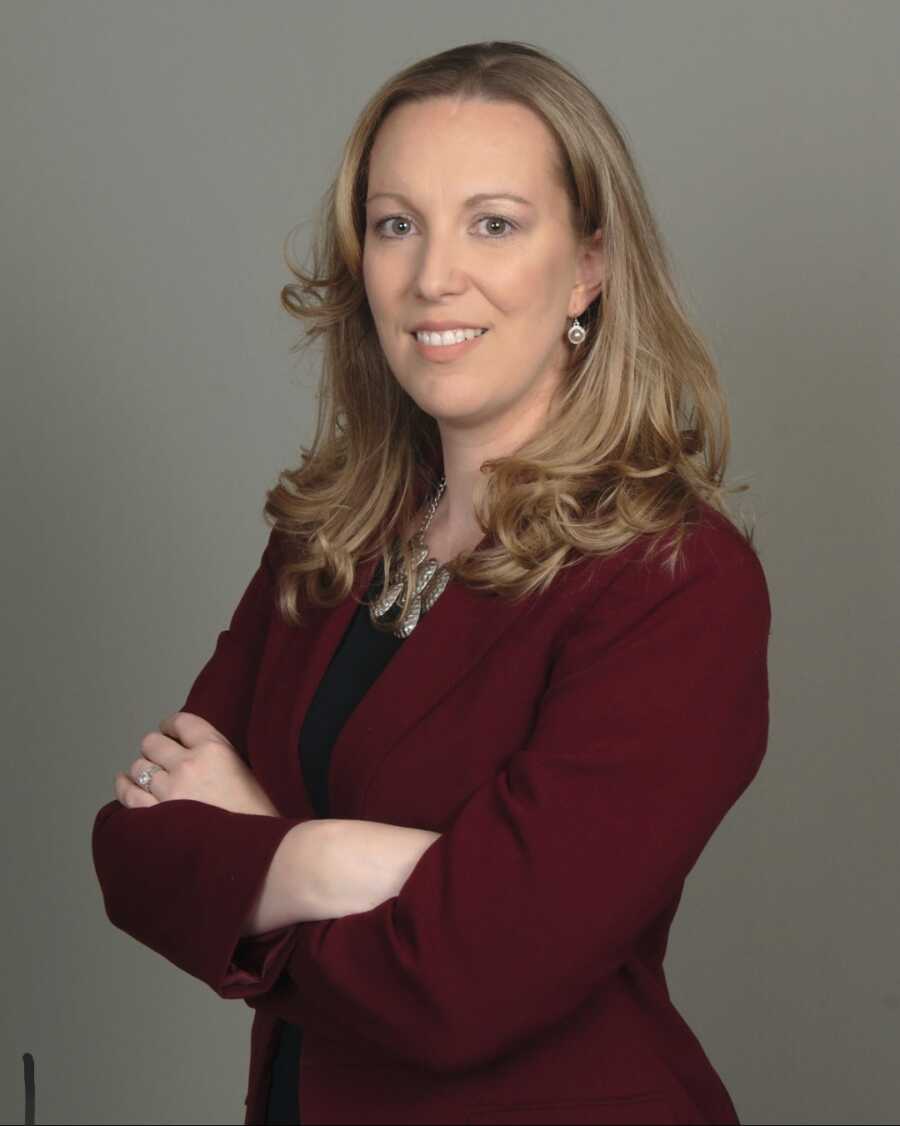 I was addicted and tied down to opioids. Every 30 days I would drive 2 hours round-trip to get a prescription. Even when I asked how I could get off of the pills, the Doctor would say, 'It's best you stay on them. It's the only way to ease the pain.' She would lower the strength, only for me to ask to have it put back to the way it was, never asking me why I would go back and forth.
Throughout the month, I would count my pills to see if I had any extras I could take that day. And when I didn't have any extra, I found myself angry at the world. Looking to get that next pill. I had taken pills for 20 plus years after that MVA (motor vehicle accident) and I didn't see the real person I had become. A pill that was meant to help with pain had indeed created my silent world of addiction.
My girls suffered from the fact their mother wasn't there for them emotionally, mentally, and at times physically. I would sleep, living in a daze, only to take another pill then verbally/physically fight if you even mentioned me getting help. I did not want help. I told myself I didn't need help, I needed a pill, that fix, that high.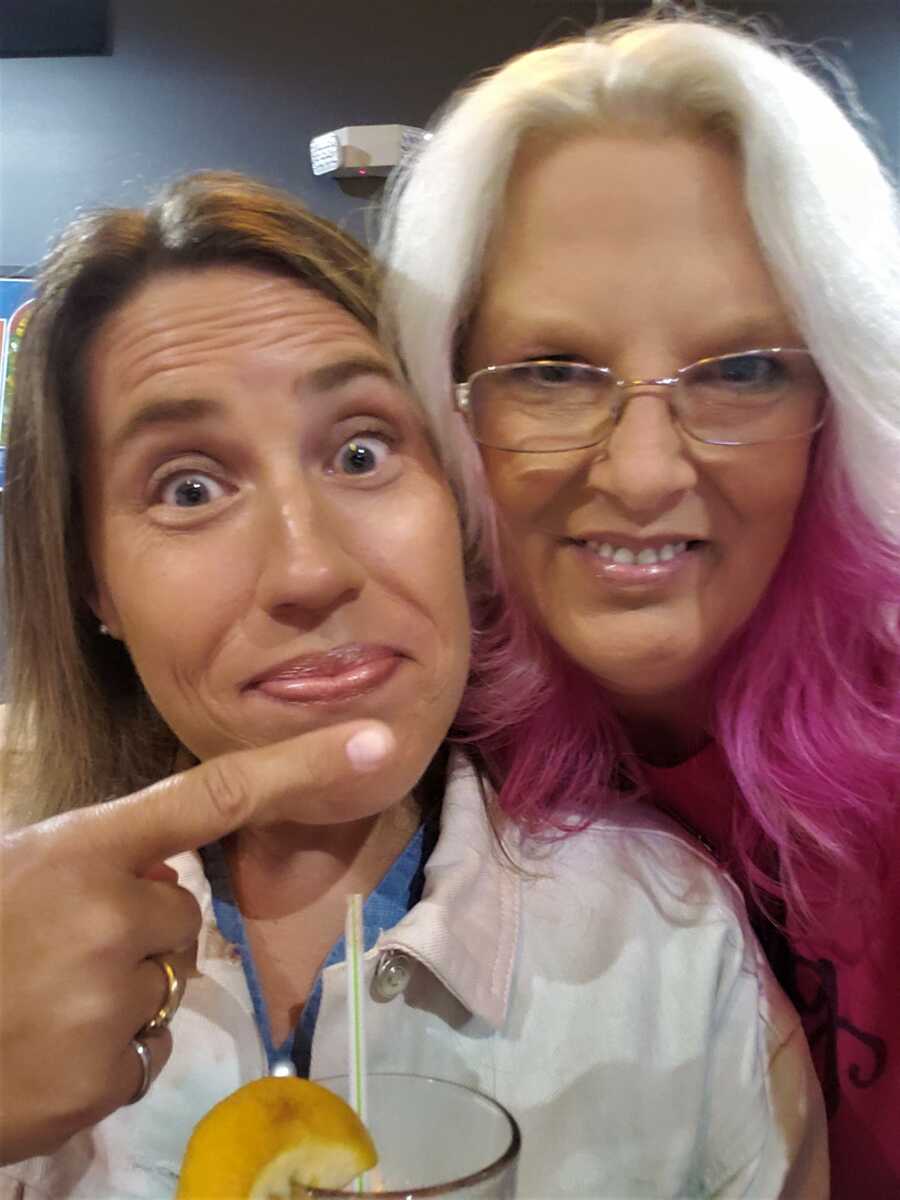 Over time I learned to keep my addiction in check so others didn't see how bad it had gotten. I often wished for the pills to kill me, for them to take me out of the hell I had created for myself. I knew they weren't really taking the pain away, but instead just giving my body that next fix. I am ashamed of that. I am horrified I was that person.
Today I am 1 year clean from opioids. What caused me to finally just STOP and finally get help? My grandson saw something in me that I did not want to see or acknowledge.
My grandson asked, 'Mamaw why do you act funny after you take that white pill? Do you have to take it?' To say that was my wake-up call was no small feat. His face was full of hurt and pain. I felt the shame for the first time. This tiny 6-year-old could see that his mamaw was not always the same. Happy high one moment to anger the next. The hug we shared that day broke something inside me. I can't explain what it was like to tell myself, 'How can I love this baby if I can't love who I am?'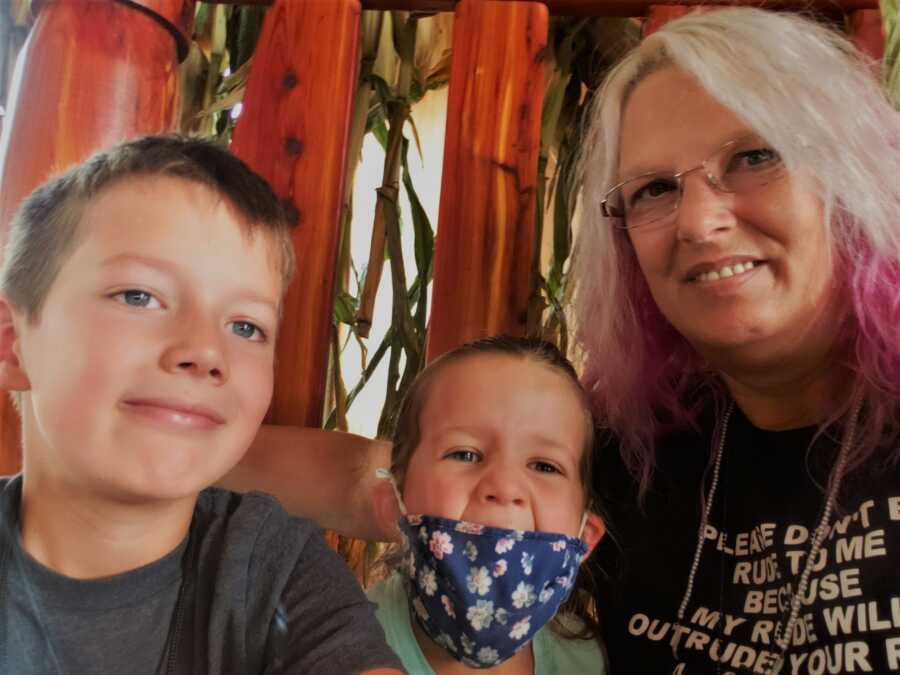 That day I knew I had to change me or I wasn't going to be around to see him grow up. The love I have for him was stronger than pills and I had to find a way to change. I stopped seeing the pain management doctor who was so willing to easily hand me a prescription for pills and finally found doctors who could see I was crying out for help. Fear of getting clean was real for me. I went back and forth for so long, Yet, I was killing myself, not just physically but emotionally.
I have to thank the doctor who was willing to take on my case and help me with detoxing. He made it very clear he would help me off the narcotics, but I had to be willing to put in the work to get clean. As long as I did my part, he told me he would not leave me in the process. To say that was the worst 3 weeks of withdrawals is not an understatement. It was constant shakes, throwing up, passing out, and an overwhelming fear of failing everyone. Fear of failing myself, fear of letting my angel of a grandson down who had no idea what he had done to change me…it's a horrible thing. I was praying for death, because death had to be easier than withdrawals.
My youngest daughter spent those 3 weeks caring for me. She nursed me into my new normal and made sure I did not go backward. She stood up to me and flushed the pills away as I yelled and cried, angry. She would hug me and say, 'You are not letting YOURSELF down this time.' My daughter had to mother me. No mother wants that.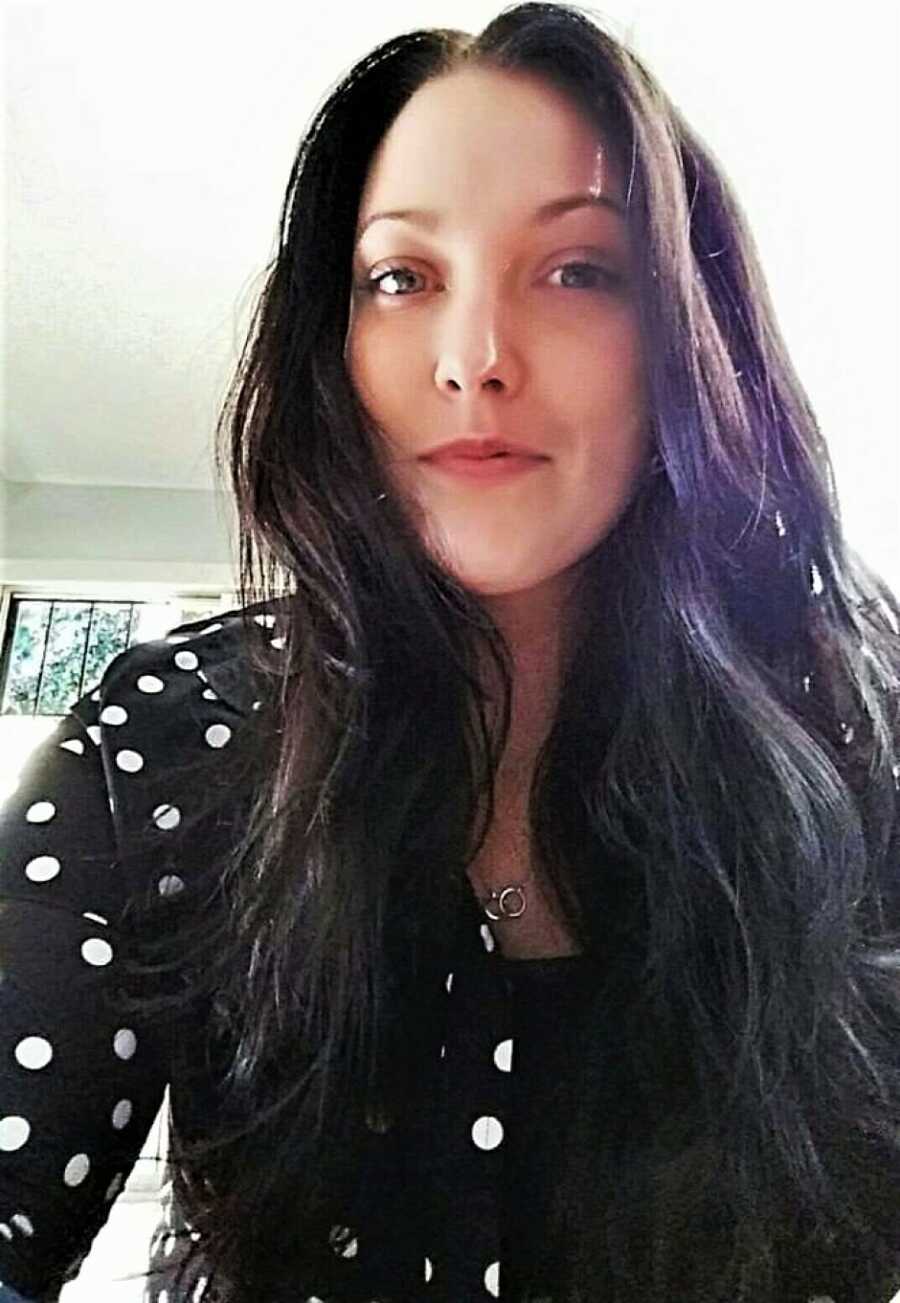 Yet, there she stood mothering me, never judging me. Silently gently loving the new me, rubbing my legs for hours until I would fall back to sleep. Feeding me when I wanted to stop and give up. She remained my constant for the following weeks of detoxing, including all the anger, tears, shame, and the need for a pill. She stood up to me, letting me know this was my last chance to get clean.
My oldest daughter reassured me that I was going to make it through this time and that she was just a flight away if I needed her. Her support and love were more than I thought I deserved. The mother of that sweet grandson of mine.  Yet, my daughters never failed to stand with me in those dark days of detoxing.
My sweet adoring husband remained calm in the storm of my fury. I often wondered why he stayed. Why was his love stronger than my addiction? He would tell me I was going to make it through and how he was so proud of me, something I didn't think I deserved. Still, he stayed calm in my darkest days.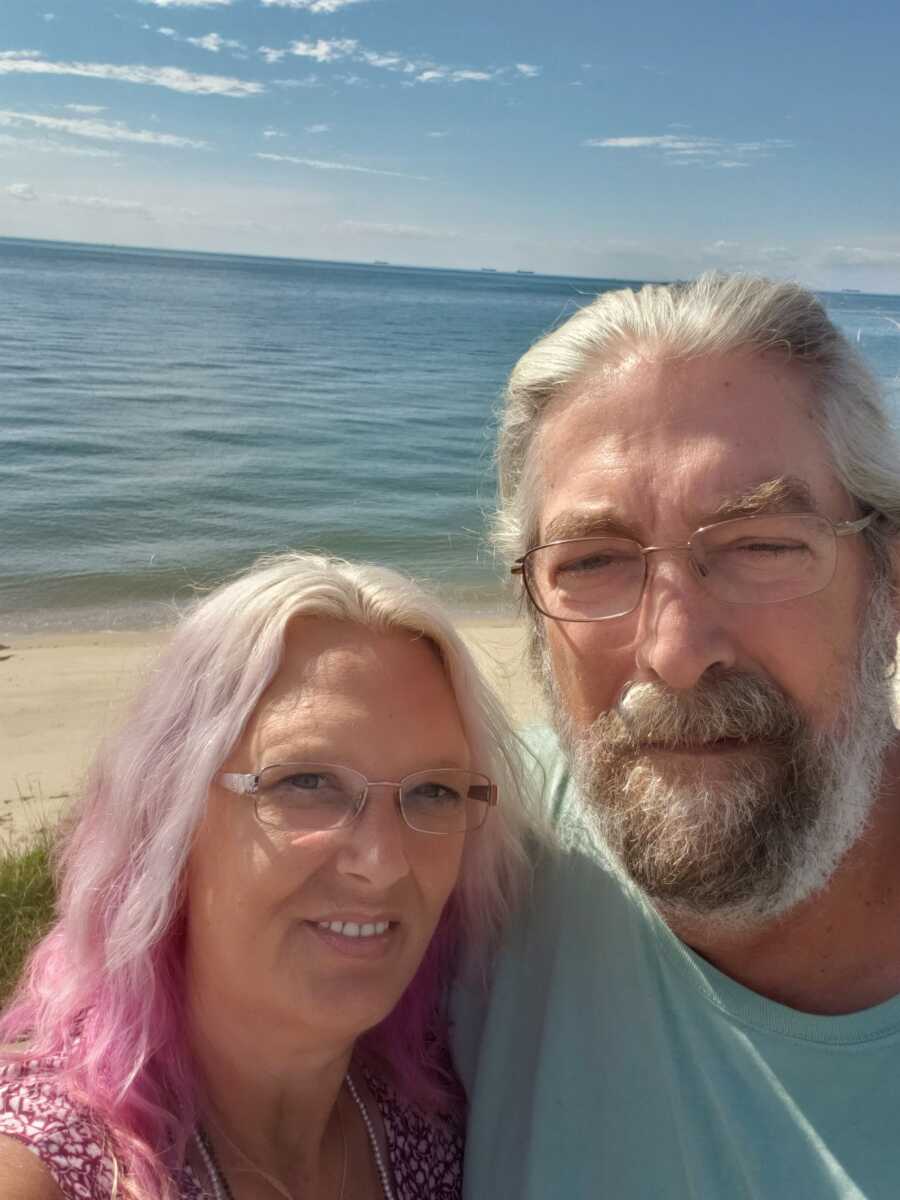 As I sit and reflect on my journey this past year, there were times I thought, 'What's one pill? Who would know?' Those are the moments I found myself reaching out to friends, my doctor, and my family, all of which never once left my side.
I cannot discuss my journey to sobriety without mentioning my friend who would come sit with me at my house, not one time judging me for the shakes and the tears. Her 4 a.m. texts let me know I was truly not alone, even in the midnight hours of fear and detoxing. The laughter and tears we shared? I truly am forever grateful! One day, this amazing friend brought coffee and a gift. A gift that changed my thought process entirely; it was a key necklace that had the word 'Hope' inscribed on it. I would rub that key when I felt doubtful or anxious. The words have faded and the key has since smoothed down, but on the back are still notches for each month I have been clean. I never thought I would be here today.
Today my girls often tell me how proud they are of me. When I hear my grandson tell me that he loves the new Mamaw, the tears of joy flow often as I hug that angel who was brave enough to say something. Eventually, I began to open up to more friends, telling my story to others. I worried I would be met with rejection but was always met with love and acceptance.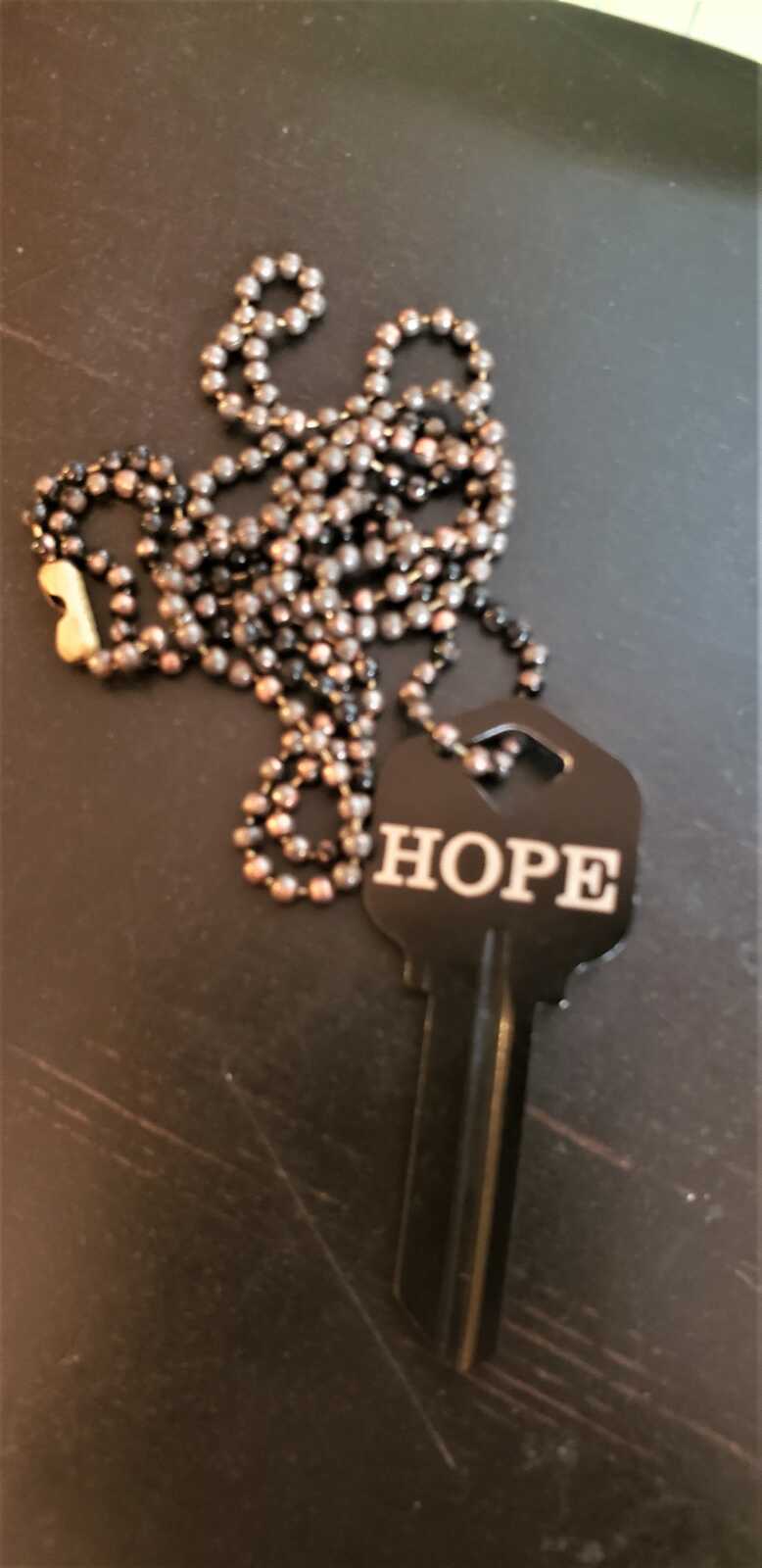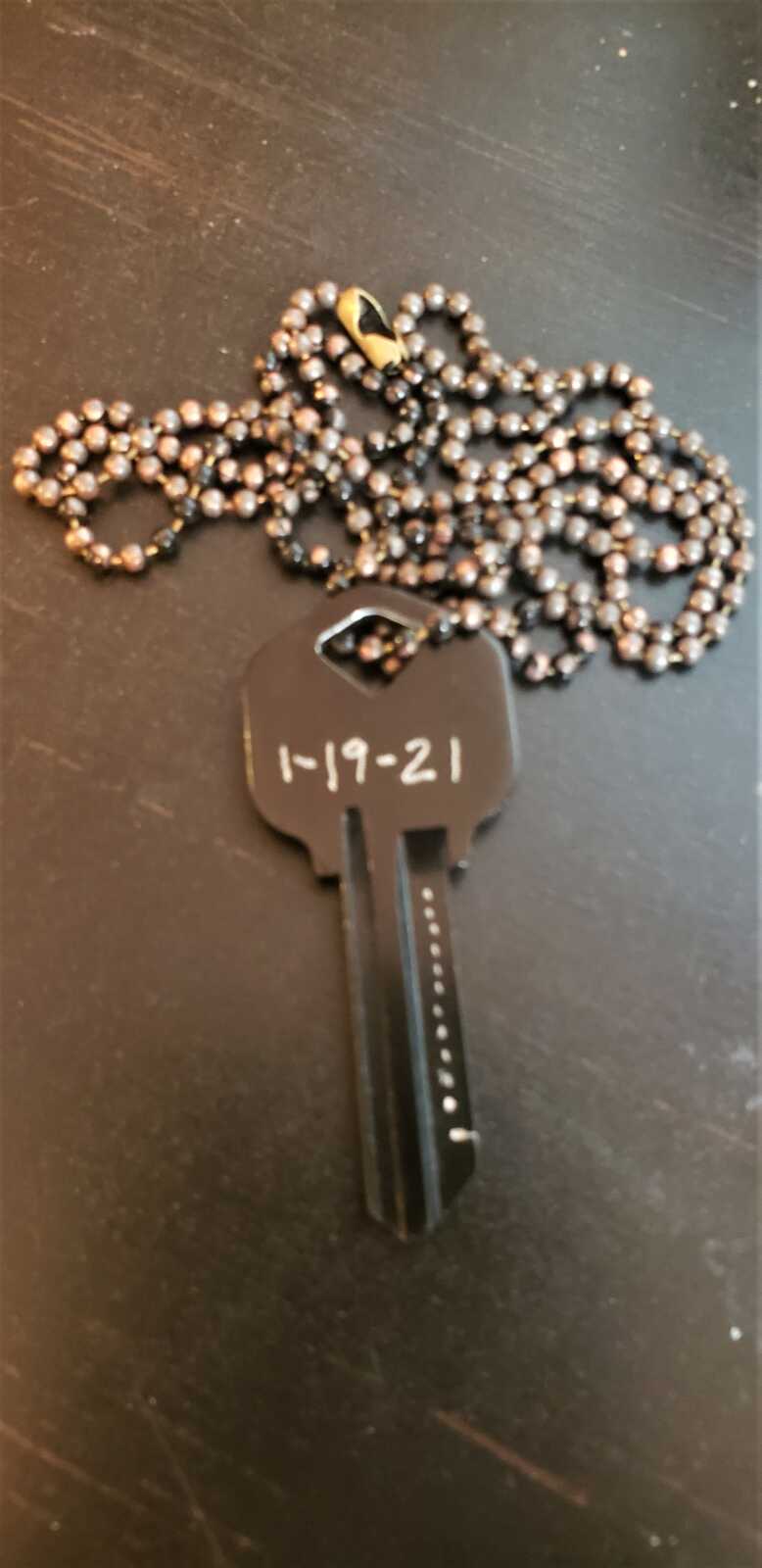 Today, I am 56 years old and proud to say I am OPIOID FREE. This journey has not been easy. I lost many friends through the years while I lived high on opioids. This road to being clean did not come without heartache and pain. Many days I have still wanted to be high, to live back in that world of opioids. When I have those moments, I call my grandson and his joy of loving his mamaw is my reason to remain clean. Today I don't need those pills and I remain my own advocate when I see my doctors. I am open and honest about being a recovering addict of narcotics and opioids.
Today, I help others who too have been addicts or are fighting addiction. I am that friend they need, just as I needed when I began my journey to freedom. If you're struggling with an addiction, I implore you to reach out to someone. Don't give up no, matter how many times you fall. It took me 20 years and the small words from a child for me to find hope, strength, and courage to get help. You're not alone in your journey."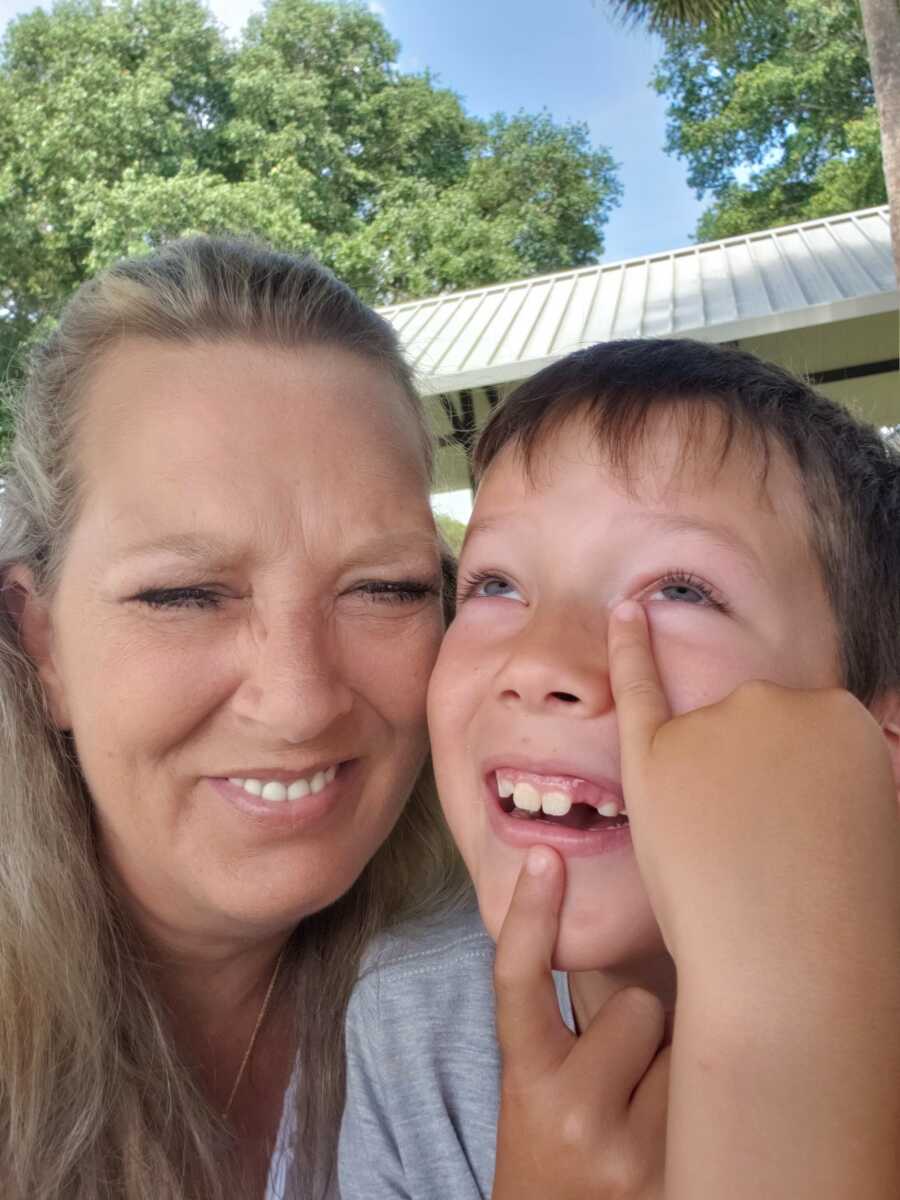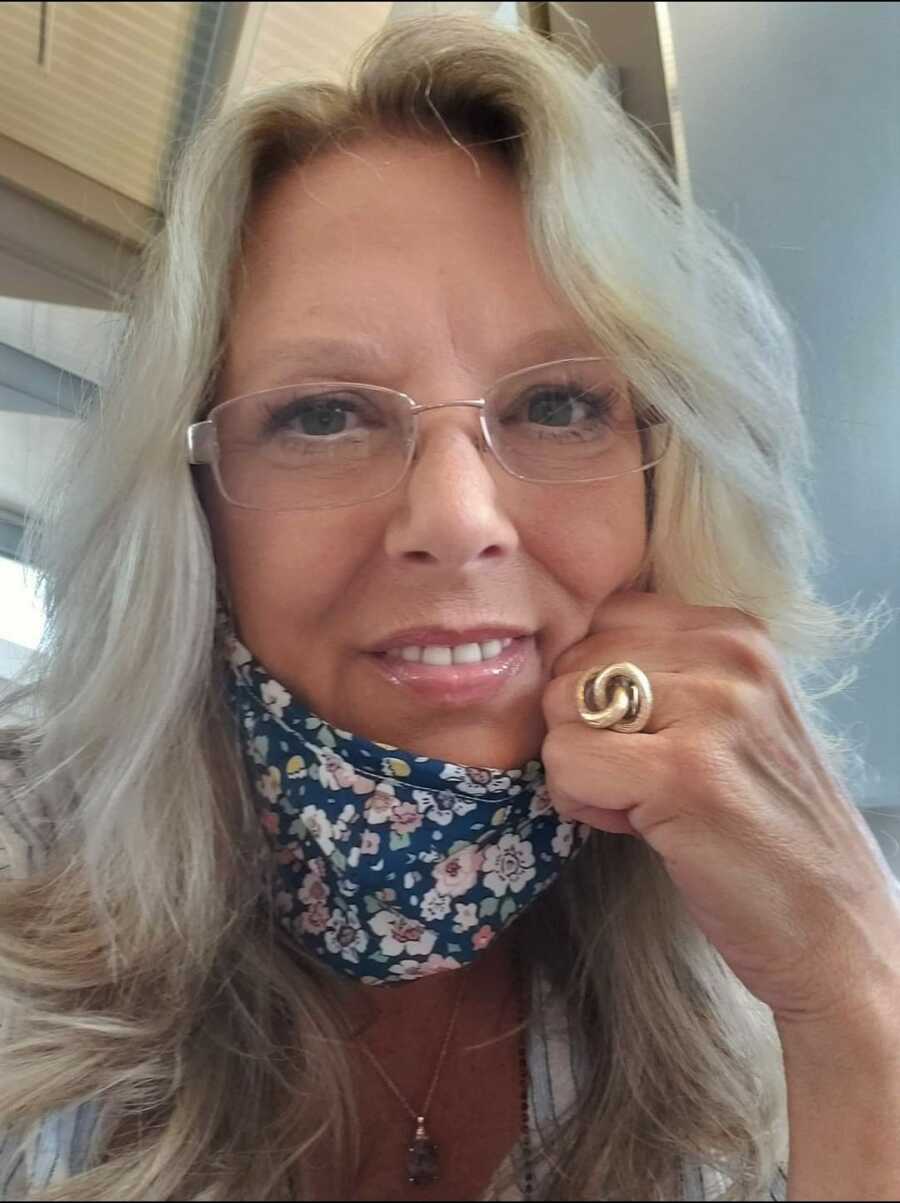 This story was submitted to Love What Matters by Norma Gould. Submit your own story here and be sure to subscribe to our free email newsletter for our best stories.
Read more stories like this:
'She'd look back on her life and think SHE was the reason I drank. It was just too much.': Mom details sobriety journey, daughter's battle with Type 1 Diabetes
'A gifted bottle of wine turned into me drinking ALL night, blacking out, and waking up to EXPLICIT drunk texts to a stranger.': Woman shares journey to sobriety, 'There's so much more to life'
'I'm coming home.' I'd wait for my momma at the end of the driveway until physically dragged crying into the house.': Daughter candidly shares life and loss of mom battling addiction
'I can't live like this anymore!' I went to court shackled and cuffed. Sean was granted full custody.': Woman shares addiction recovery story, 'The other side of the storm is beautiful'
Do you know someone who could benefit from this story? Please SHARE on Facebook or Twitter