"On this day in 2008, I was sitting in jail in Orange County, California, where I had been for five months. I had been up all night, high on methamphetamine. With morning came the opportunity again to start a new day. It was 5:00 a.m., the time that the guards counted all the inmates to make sure no one had escaped in the night. I hoped the deputies wouldn't notice I was high, because that would subject me to even more discipline and additional jail time.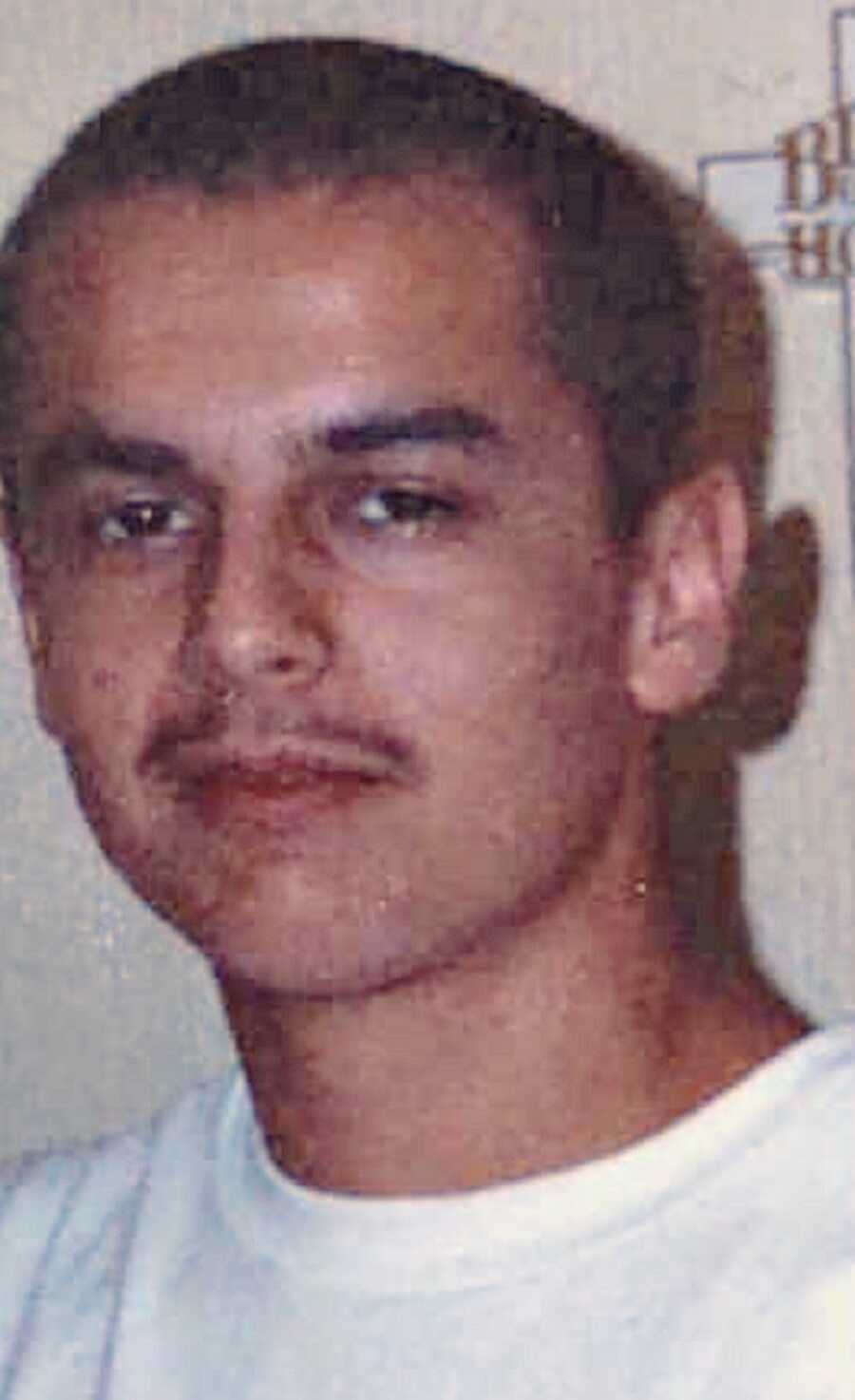 Today would be my final day in court. As I lay there in the dark, I couldn't shake the fear of receiving a lengthy prison sentence. I thought about the sentencing offers made by the district attorney at recent court appearances—up to 17 years in prison (I would still be in prison). The heaviness of that fate overwhelmed me, and I began to cry, turning on my side to face the wall so no one could see. You can't be seen crying in jail—that's a sign of weakness inside those walls and can cause even more danger.
'Count clear' came over the intercom. The lights went on, and immediately, I forced myself to stop crying.
I used the sleeve of my shirt to dry the tears. I climbed down off of my rack (bed) and prepared for a shower before heading off to court. In the middle of showering, the intercom blurted out: 'Those going to court line up in 15 minutes.' I hurried out, dried off quickly, and got into my orange jumpsuit. I grabbed my jacket and lined up with the rest of the men headed to court. The other guys who remained in the barracks shouted out—'Good luck,' and some asked us to convey messages to friends we might see.
The door opened, and out we went into the dark morning to board the bus to the courthouse.
After arriving, I was held a few hours in the holding tank until I was called to meet with my attorney. Handcuffed, I was escorted into the courtroom. The interaction with the judge didn't last long. The final offer was on the table. Four years in prison. I felt like I had been hit with a ton of bricks. I had somehow hoped I would not have to go to prison, that some miracle would happen. Four years in prison—that was the best and final deal I would get. I signed the agreement. It was a moment when time stood still, and something inside me awakened. My life would never be the same. I pledged to myself that I would do everything I could to stop using drugs. I also knew that I could fall short and be tempted by all the drugs and pressure that would be waiting in prison. Drugs are abundant within the walls of the prisons. How strong am I and will I be able to avoid the temptation, I wondered?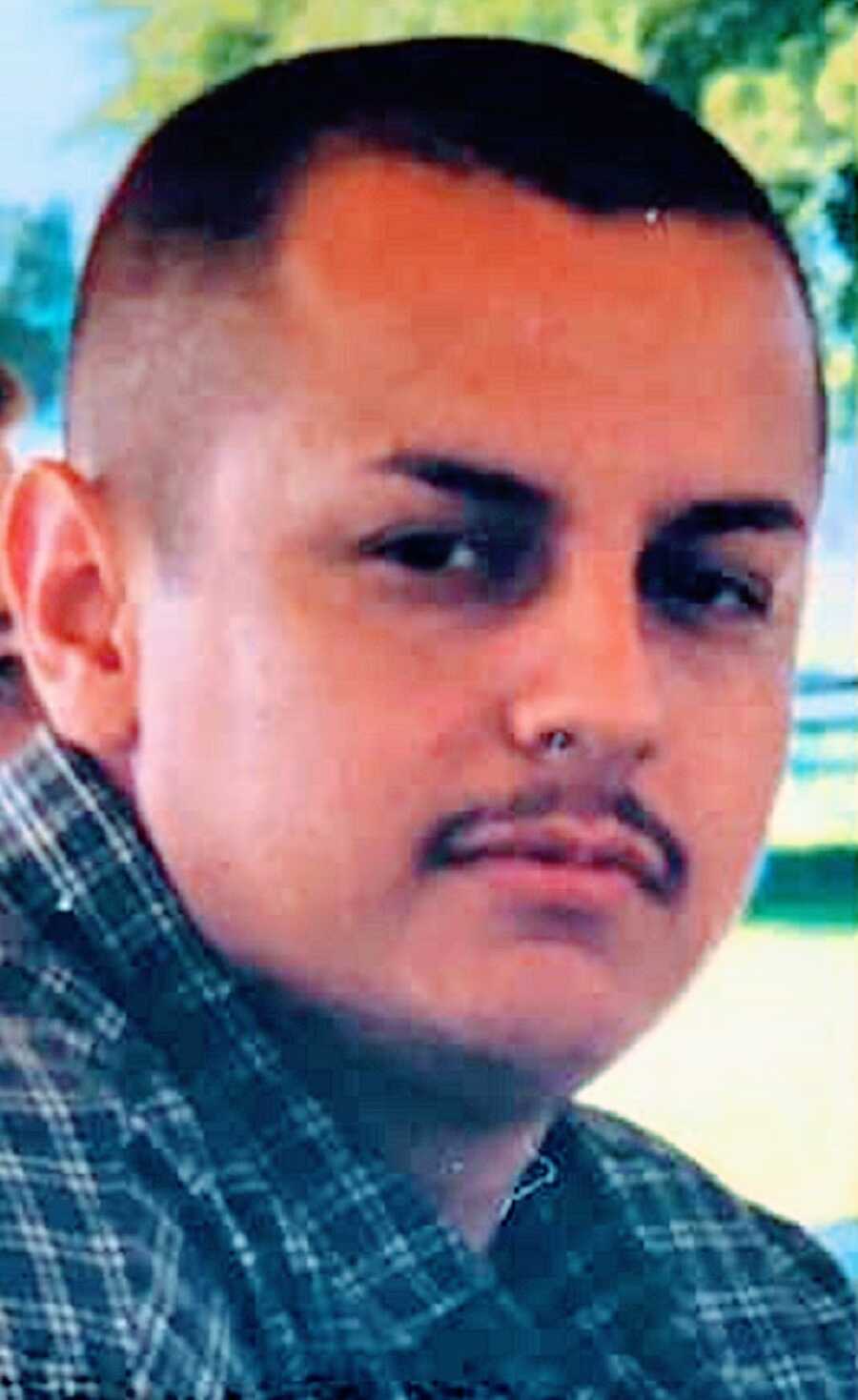 That night, I went back to the barracks and was told by the deputies to roll up my property and that I was moving into a module. The mods (modules) are where others are housed while waiting to be transferred to prison. This module would be my home for the next three months until I was transferred to Wasco State Prison, and then a few other prisons. Through it all, I stood firm on that commitment I made in the courthouse that day. I would not return to using meth.
Finally, three years later, in January 2011, I was paroled—another chance to transform my life. After my release, I had to meet with my parole officer. During that meeting, I was granted an opportunity to enroll in a residential re-entry program. A few options were offered to me, and one program name sounded familiar: Amistad de Los Angeles – Amity Foundation, a teaching and therapeutic community in South Central Los Angeles. As my agent spoke about it, I began to remember. I recalled seeing a video in prison about Amity and their work with people who were sentenced to life in prison. Amity Foundation sounded like it might be the right program to help me transition back into the world outside of prison. Amity is where I chose to go. It turned out to be the community that would help me, guide me, push me to change the narrative of my story.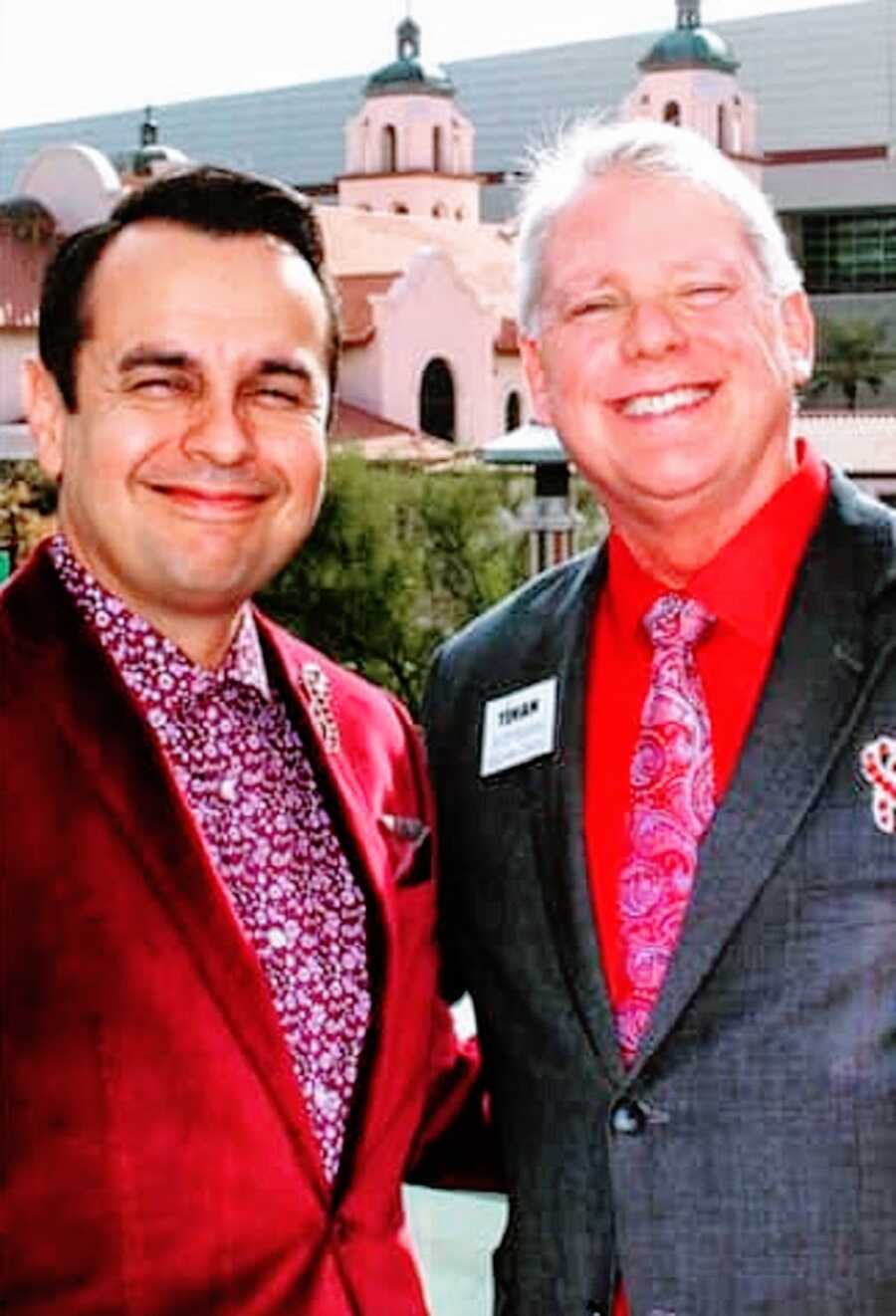 14 years later—on January 2, 2022—I celebrated 14 years clean. I celebrated 11 years working with Amity Foundation Teaching and Therapeutic Communities, moving from a parolee to becoming an Amity intern, and then a faculty member. After a decade of emotional work, I am walking through my difficult past and trauma, making amends, and sharing this journey with others along the way. Today, I work to build up the community that has helped me thrive.
Today, I nurture relationships with family and a strong network of friends, and I am proud to have a husband, a home, and two awesome schnauzers.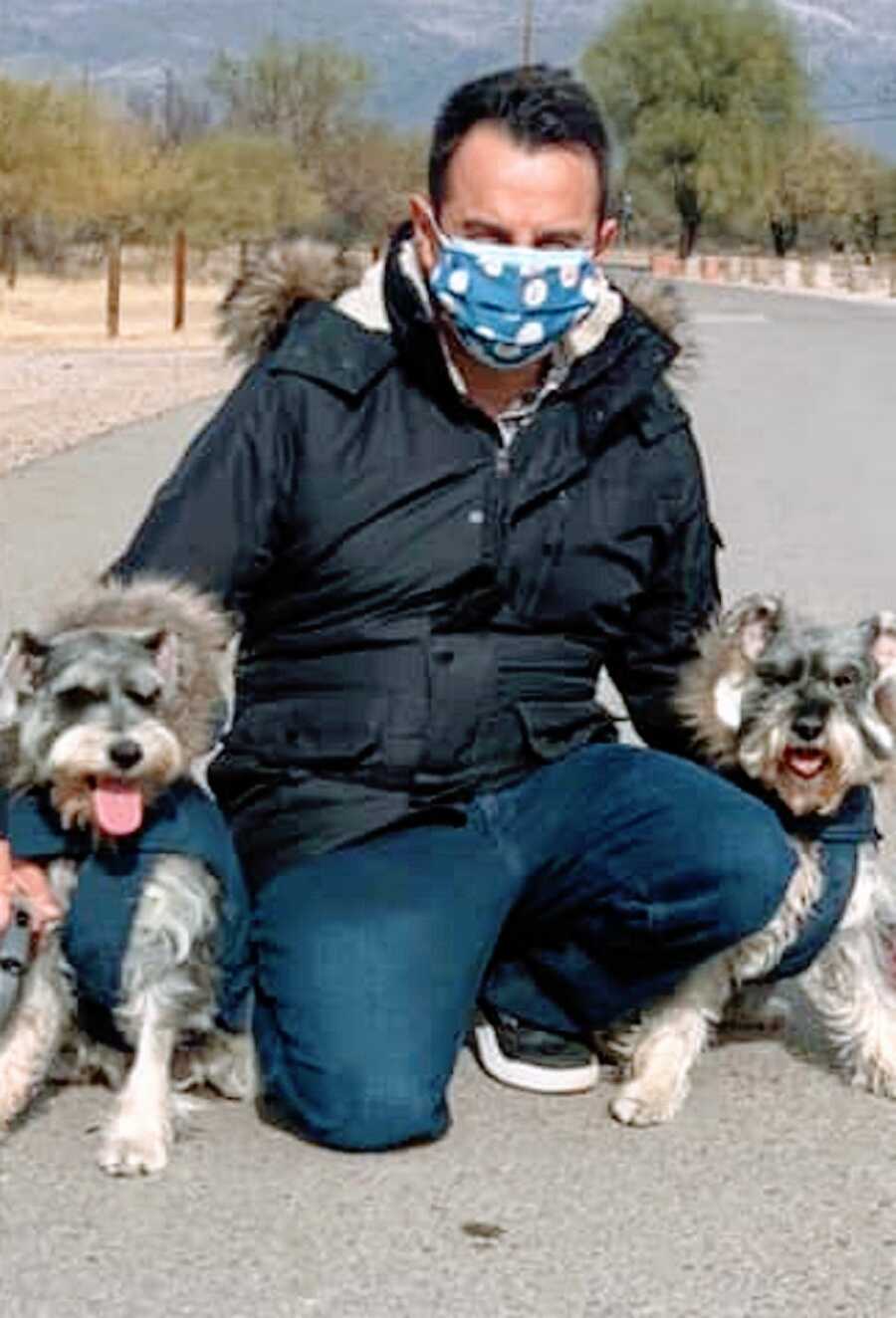 And still, I remember that day—January 2, 2008—when I stood on the threshold of a new day and a new life. I know that, for the people I work with at Amity Foundation, today could be that threshold for them, that moment of awakening, when—with the support of the community—each person can change the narrative of 'their story' and start a new life. Carl Board tells us, 'Although no one can go back and make a brand new start, anyone can start from now and make a brand new ending.'
If you or someone you know is struggling with addiction, reach out for help. Amity was the right place for me and many others, and it can be the program and community that helps you find hope and new ways of living and being.
To learn more about Amity, visit our website, or if you're in need of assistance please call (800) 381-3318 and speak to our Enrollment team. Please share this post—it may reach someone you didn't know needed to hear this."
This story was submitted to Love What Matters by Jess Loyosa. You can follow his journey on Instagram and Facebook. Submit your own story here and be sure to subscribe to our free email newsletter for our best stories, and YouTube for our best videos.
Read more stories like this here:
'How could it be?': Ex-prisoner turned hero proves 'you can do good' after rescuing runaway baby walking into busy highway
'SWAT, OPEN THE DOOR!' Awakened into a nightmare, my husband was their suspect.': Woman overcomes parental loss, abusive relationship, 'I went from prison wife to purposed-filled life'
'If I can do it, anyone can.': Man who spent half his life in prison graduates with honors at 62 
I Was Released From Prison 11 Years Ago—That Night, All I Could Think About Was Going Back
Do you know someone who could benefit from this story? Please SHARE on Facebook or Twitter.