The adoption process is never an easy one, no matter what type of adoption you've pursued. It's an emotional journey with a lot of ups and downs, unknowns, and waiting, which makes the eventual arrival of your adoption day all the more meaningful. For foster families, this is also the day they can finally, formally introduce the child(ren) who have been a part of their family, but only ever known as a blurred face and a social media nickname. Adoption day t-shirts can be a wonderful way to commemorate the occasion, announce your adoption, and make your adopted child feel wanted, chosen, and loved.
We've rounded up some of the cutest foster care adoption day shirts we could find (in no particular order) with adorable designs, matching set options, personal customizations, and fun themes to mark your special day. Check them out below!
by Shelby's Showroom
Let the world know you're kissing foster care goodbye and welcoming forever with this fun peace out tee. The shirt is available in ALL SIZES (from a 0-3 month bodysuit to an adult 3XL) and the seller notes other colors are available if requested. You can also add a custom line to the back of your t-shirt!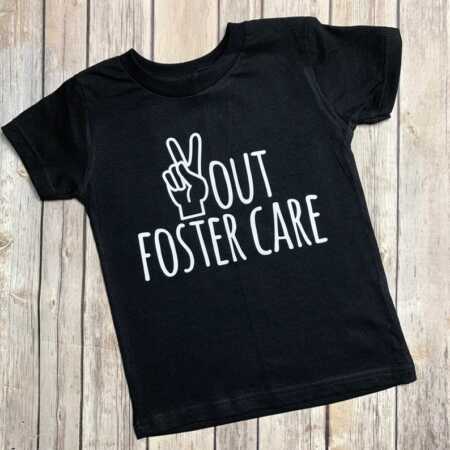 by The Foster Mom on Etsy
We love these sweet adoption tees for their cute theme and clever pun! They are also available in a TON of sizes (from 6 months to an adult 5XL), and if you're looking for something you can personalize, this seller allows you to add your family name for an extra special touch.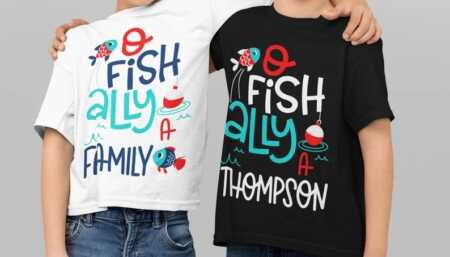 by The Foster Mom on Etsy
Simple and sweet, these modern adoption tees are available in 12 different colors and sizes for the whole family (6 months to an adult 5XL). Add your name and the date of the big day, or another favorite saying to mark the beginning of your forever.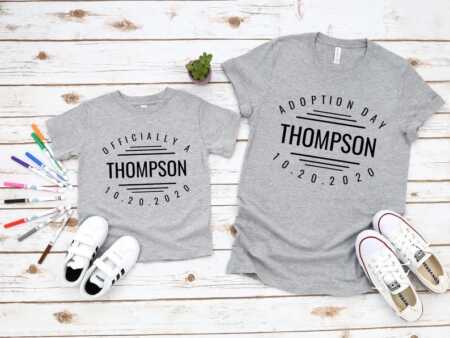 by Shirts By Sarah on Etsy
The cute athletic style of these tees is perfect for recognizing your family as a hardworking team. Available in 8 different colors, you can visit the several different 'Official Team' t-shirt listings in Sarah's shop to find sizes for the entire family.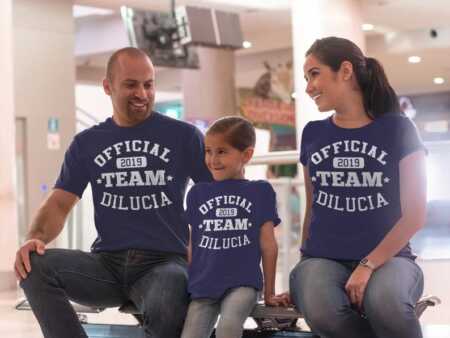 by Shirts By Sarah on Etsy
Often referred to as 'Gotcha Day,' this colorful kid's tee gets your attention and lets everyone know how excited your family is to be celebrating your child's adoption. We love this shirt for the variety of color options and the bright, playful design!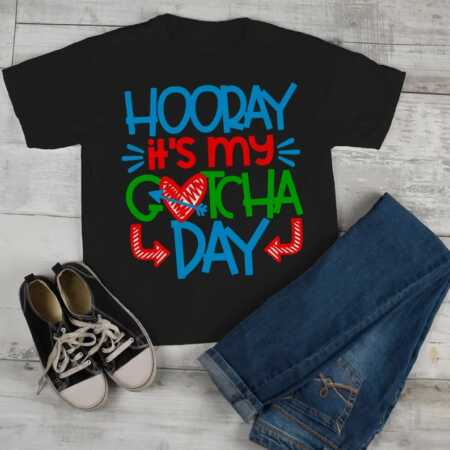 by Shirts By Sarah on Etsy
We love the sharp design and playful humor of this adoption day t-shirt. People will know you're on a mission to sign those papers and seal the deal with this cute tee!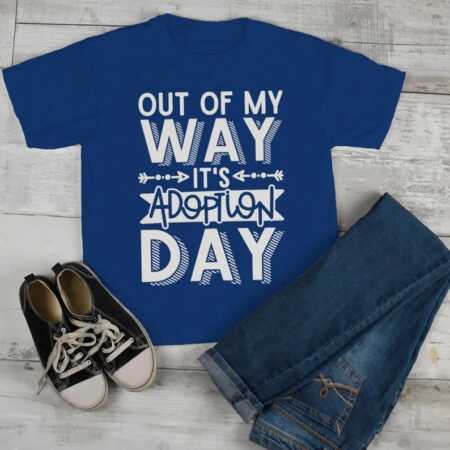 by Sing Thy Grace Designs on Etsy
Not only does this shirt have the sweetest sentiment in adorable lettering, but there are so many options to personalize your look. Choose from onesies, classic tees, and raglan tees with a number of color possibilities as well!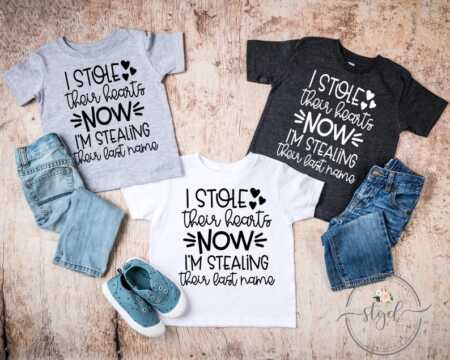 by MudoBoutique on Etsy
The message on these cute adoption t-shirts says it all and can be worn on your special day and every day, because your child(ren) are forever wanted, chosen, and loved. With sizes for the whole family (from 6 months to an adult 3XL) and lots of colors to choose from, these shirts are the perfect pick.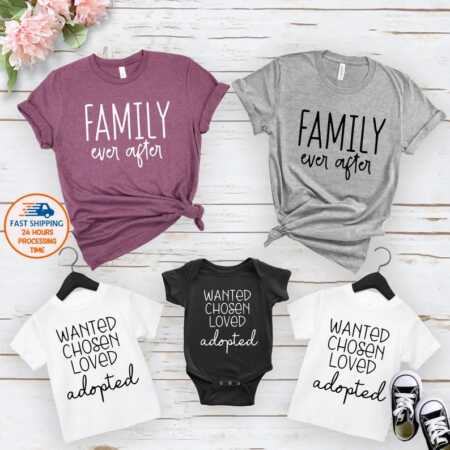 by Serendipity and Smiles on Etsy
Who doesn't love Friends?! Celebrate your adoption day with this cute Friends themed tee and customize it with your name so you can always remember the one where you became a family, available in sizes for the WHOLE family (from a 3 month bodysuit to an adult 4XL).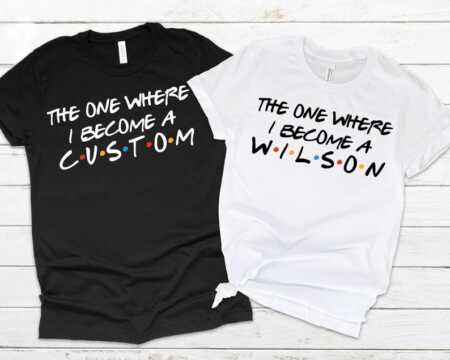 by Nfiniti on Etsy
We love the colorful, celebratory design on this adorable adoption day shirt and the variety of colors (14!), sizes, and styles available. Shout with joy as you celebrate your special day in this cute tee!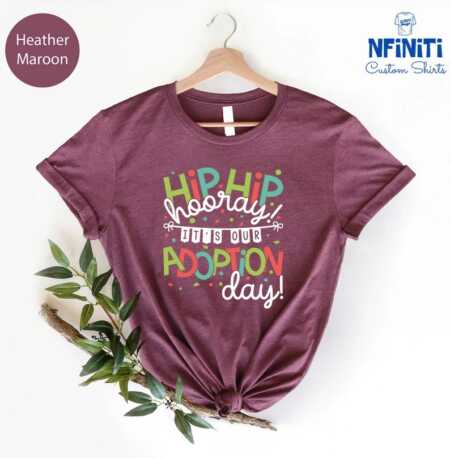 This article was written exclusively for Love What Matters by Elizabeth Grow. Join the Love What Matters family and subscribe to our newsletter.
Read our best foster care adoption stories here:
'They chose us. They're coming in two hours!': Couple shares unexpected sibling adoption from foster care
'The whole exchange took 2 minutes, but my life would be marked by this moment forever.': Single mom shares unexpected foster care adoption of baby girl
Do you know somebody approaching their adoption day? SHARE this on Facebook to help join in their excitement.