"Imagine living your whole life in an orphanage where you're not even allowed to know the names of your caretakers so you don't get attached. One day two strangers come to see you. They tell you they love you, they're taking you home to live with them, and you're moving to the other side of the world. You don't speak their language, you've never been on an airplane before, and the food is weird.
Any grown-up would be freaked out by all that, let alone a child. My daughter took all this in her stride – I always tell people she's the bravest person I've ever met. She's incredible, and anyone who meets her feels the same way. But I'm getting ahead of myself – let me start from the beginning!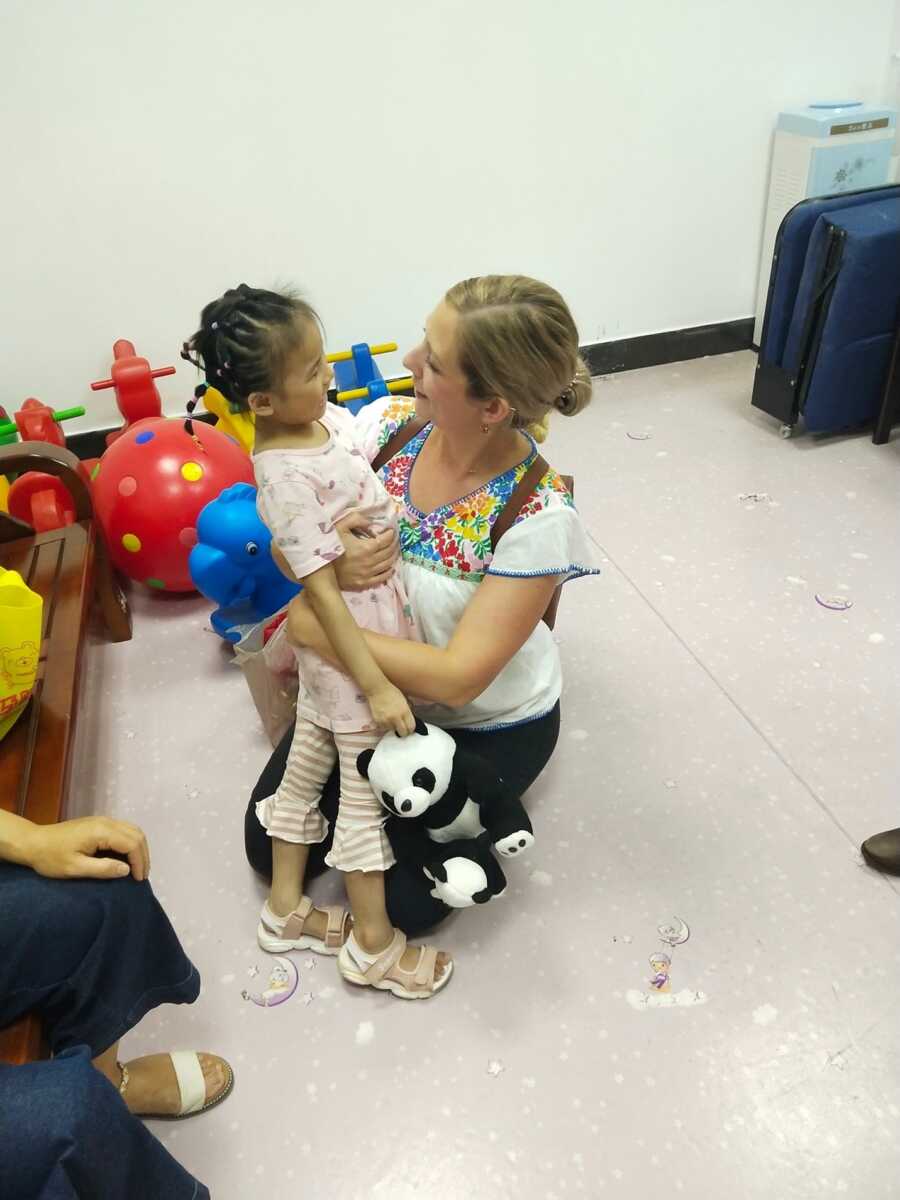 Becoming Foster Care Parents
My name is Joanna, I'm 38 years old and from England. Before I was born my dad worked in the music industry, in-band management. When I was 19, he moved to the US and found a band he loved, and started managing them. A drummer from SC who was working in Nashville saw an advertisement my dad had placed for a band needing a drummer. He traveled to Fort Worth, TX to audition, and my dad hired him. Later that year my sister and I flew over. I met the drummer and fell head over heels for him!
I went back to England after the vacation, but we talked on the phone every day, and blew up my poor mom's phone bill. Within a year I had moved halfway around the world to marry him!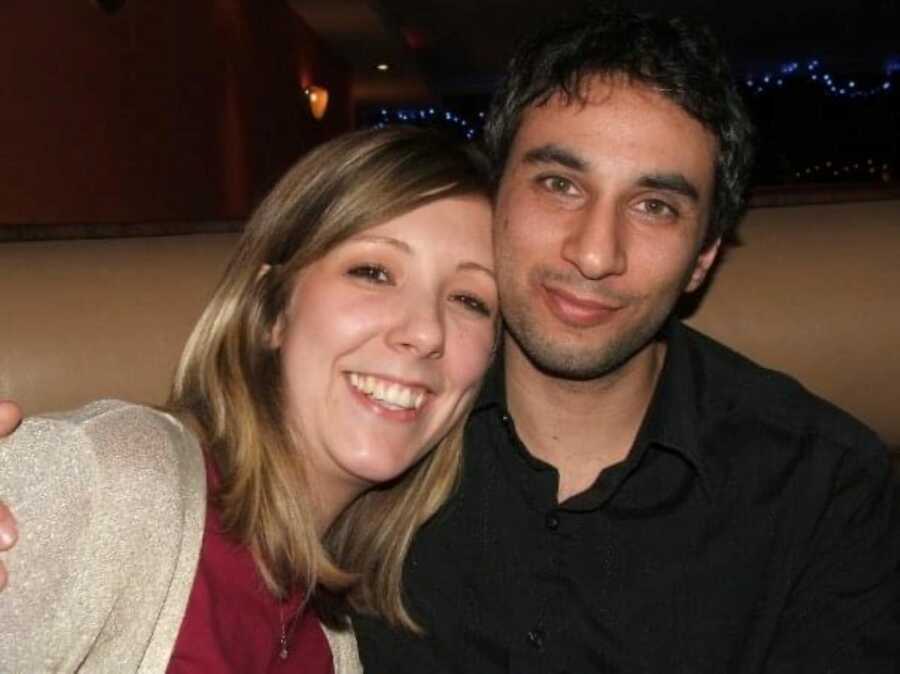 The band didn't work out, but the marriage did, so I think he got the best deal in the end! We moved around a few times for various jobs and in 2010 we answered an advertisement on Craigslist for a position as house parents on a ranch for kids in foster care and were given the job. We moved to south Texas and found ourselves on hundreds of acres of land looking after a house full of girls! The ranch was set up with big cabins and the kids were separated by age and gender. We started with teenage girls, and as they either aged out of the foster system or moved houses, we were given younger girls and ended up having girls aged 5-12.
Talk about jumping in at the deep end of parenting! Their stories are not mine to tell, but I will say this – no amount of time will erase their trauma from my brain. It is truly shocking what people can do to children. Despite all the craziness they had lived through, they were still just the most amazing kids. We stayed there for a year – it was incredibly challenging at times but so rewarding. It was during this period that our eyes were opened to how many kids needed a family.
The ranch had a rule that you could only adopt any of the kids you had worked with once you'd been gone from the ranch a year. We had fallen in love with a sibling group and started the process to adopt them, but during the year we had to wait, they were adopted by another family. It was such a great move for them, and they have all thrived with their new family. We shelved the adoption idea for a while as I went back to school. None of my college credits from England transferred so I had to start completely from scratch!
Pursuing International Adoption
After I completed nursing school we started to talk about adoption again. We felt a pull toward international adoption and found an agency we wanted to work with. My husband runs his own company so we couldn't be out of the country for an extended period, which ruled out a ton of countries we could adopt from. We narrowed it down to countries that only required one visit of less than a month, and landed on China. We were given access to a website featuring pictures of some of the kids waiting to be adopted, and one day browsing through all these amazing kids, I saw my now daughter's picture. She had the cutest chili bowl haircut – the same one I'd had as a child – and I just fell in love with her.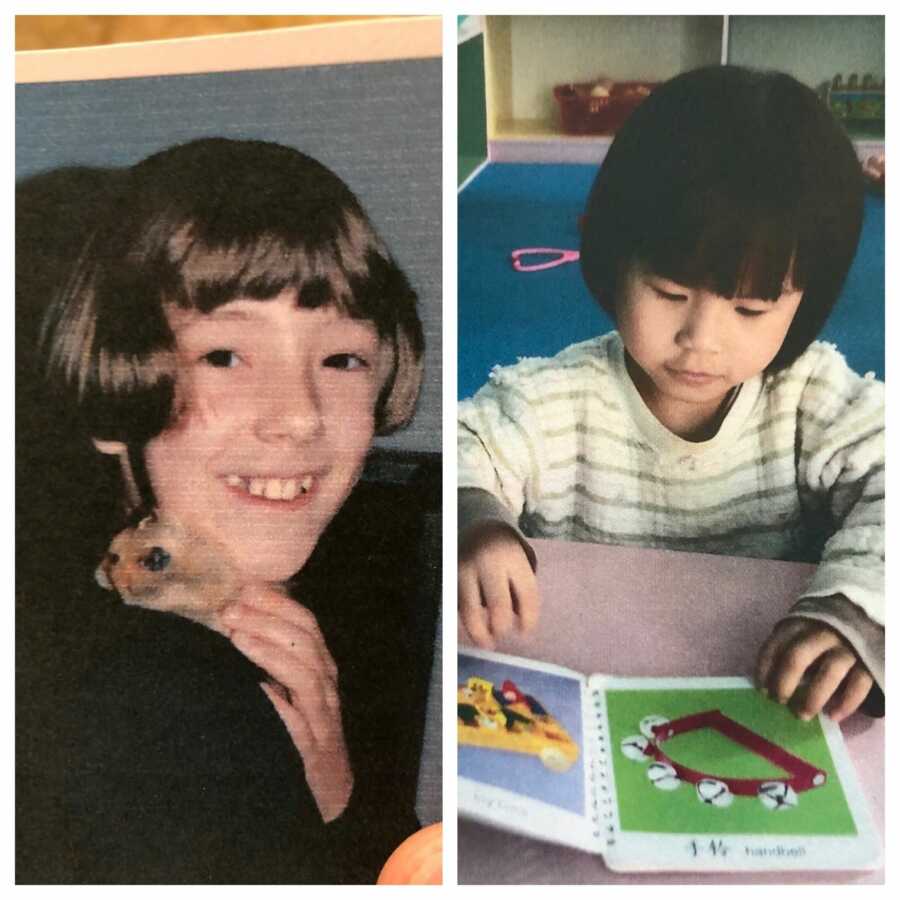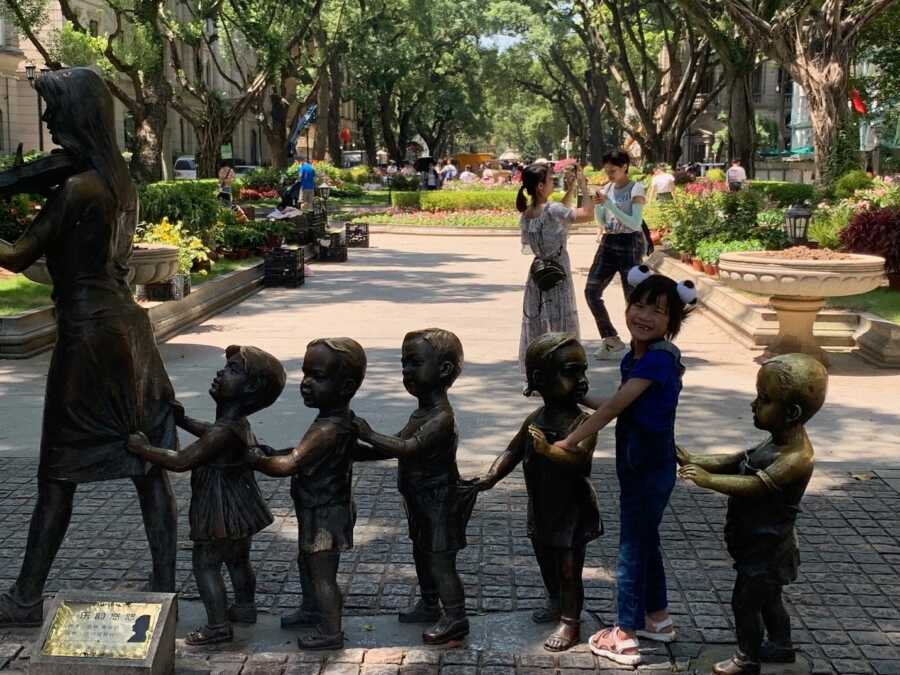 We requested her file and spent time praying and heard clearly that she was our daughter. We called the agency and submitted the paperwork to lock her file. A couple of days later our agency called us, devastated. Our daughter had been on a shared list with other agencies and another family had locked her file already. I was heartbroken. I'd already begun to emotionally attach to her. But my husband was full of faith and said if God intended for her to be in our family, then it would work out.
We continued to work with the agency on submitting paperwork for our home study. During this time, they sent us files on a couple of other little girls, but we didn't move forward with any of them. Then, almost a year later, I was driving to my husband's office, and I got a call from our agency. They were so excited and said our daughter had come back into their books! Our caseworker said she's only ever seen that happen if a couple gets divorced, gets pregnant, or someone dies. I guess we'll never know. The agency still had our paperwork from before, so they submitted it quickly and locked her file the next day. International adoption is a very lengthy process, so it wasn't until later that year that we were able to travel to China and finally hold our daughter.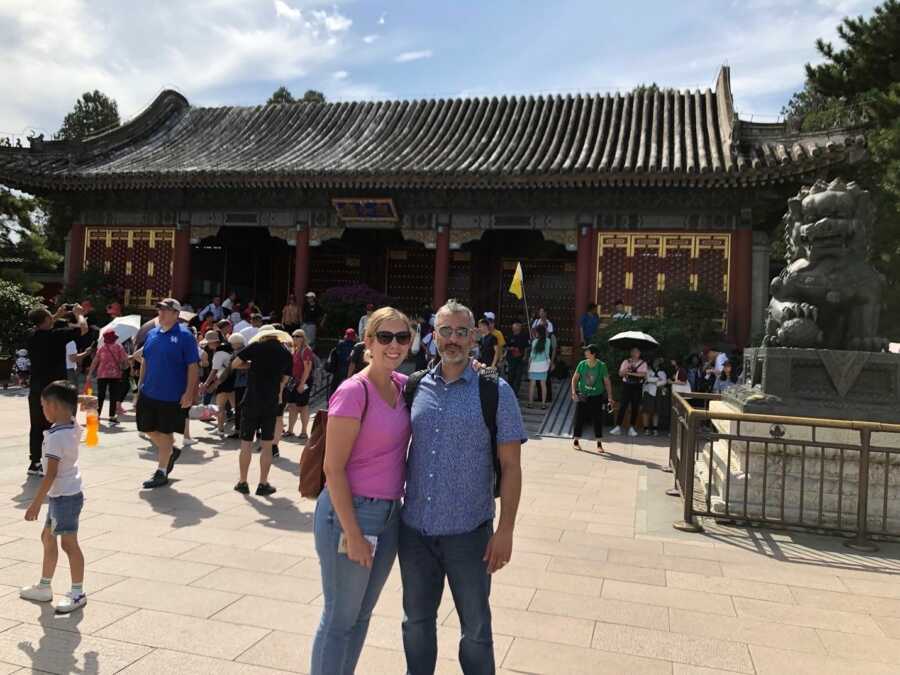 Finalizing The Adoption
We spent the first 3 days in Beijing sightseeing and getting adjusted to the time difference. We climbed the Great Wall (which is way busier than portrayed in Mulan!), went to the Summer Palace, went to a jade and pearl market, and a ton of other touristy things. But the whole time, I was just counting the hours until I could hold my girl.
I would lay awake at night wondering what she'd been told, if she was excited or scared, just wishing I could hug her. After 3 long days, we traveled to our daughter's city by plane. We met her the next day in a tiny office in a government building. It was set up like an American DMV, so we had our backs to the door when she was brought in, but our translator saw her and gave me a big smile. After 18 months of blood work, paperwork, and jumping through hoops, it had come down to the final 30 seconds of walking across a room. It's such a weird and wonderful thing to go into a room as a couple and walk out as a family!
We signed all the paperwork the next day and then traveled by train to Guangzhou where the US embassy is located. We stayed with our daughter in a hotel there for 2 weeks while all the necessary paperwork was completed and were then able to fly out of Hong Kong and bring her back to Texas. Our daughter was 6 at the time we adopted her and had been waiting a long, long time to have a family of her own.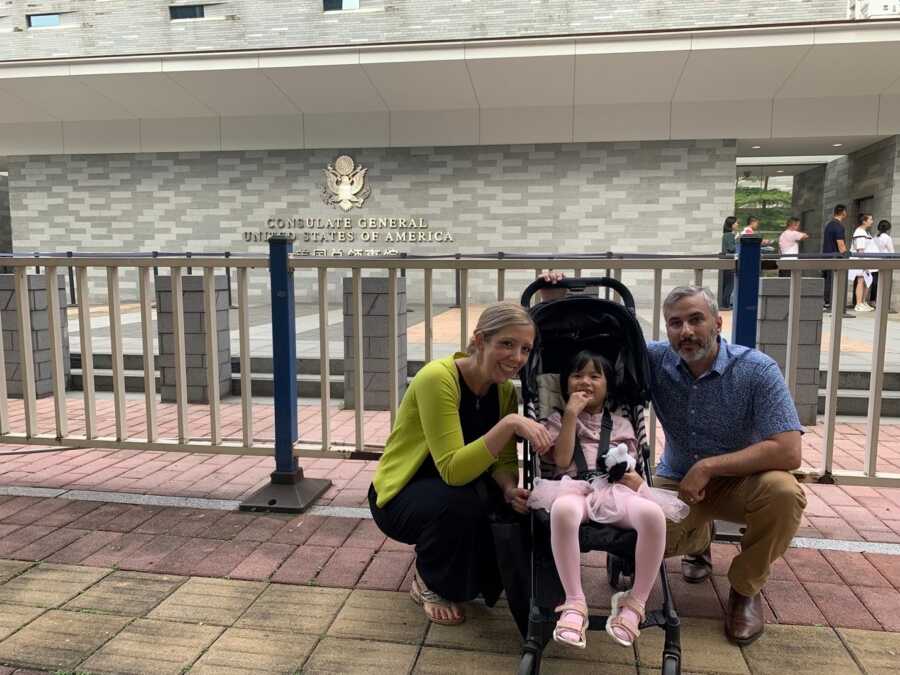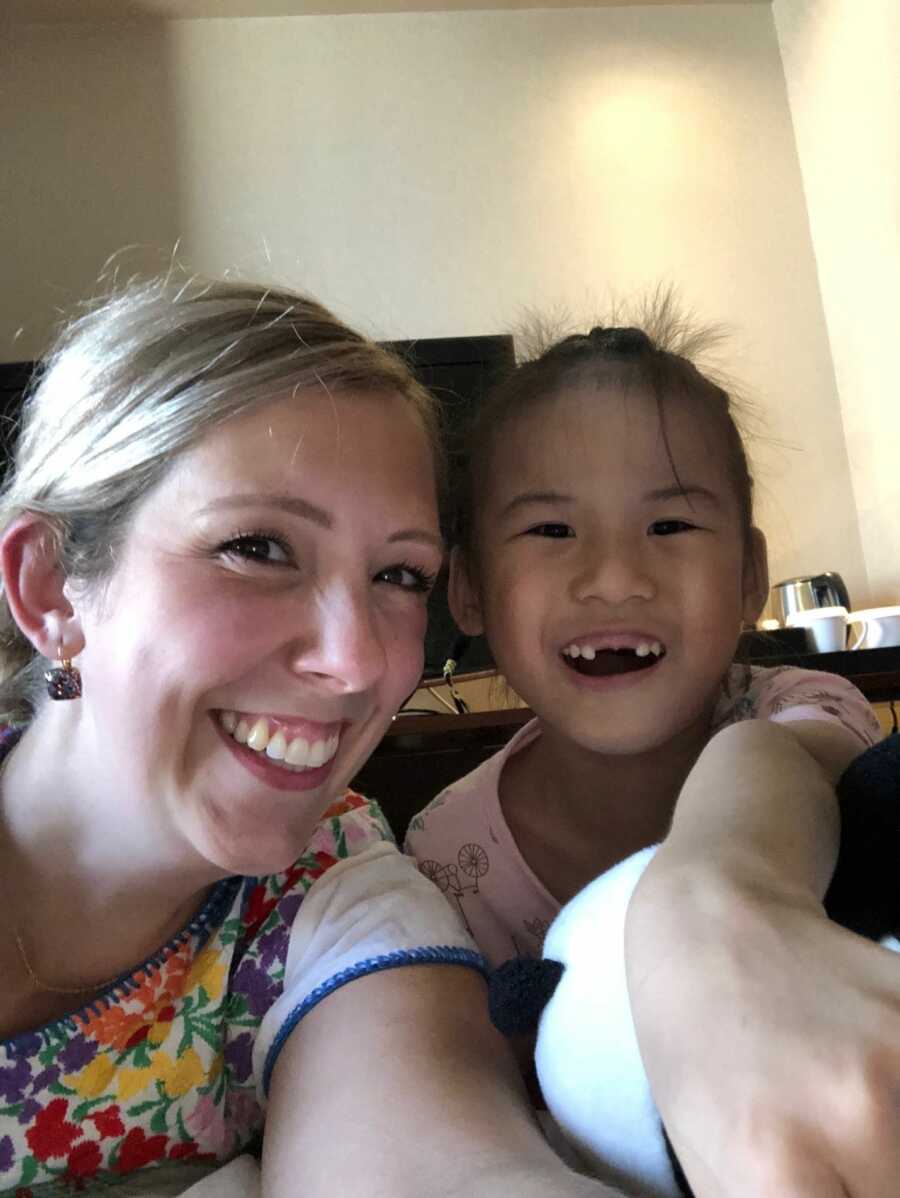 Fighting Generational Trauma
Today as I'm writing this, she has just started first grade and she is thriving. She has gained weight, grown 5 inches taller, and is just doing so amazingly well in her speech therapy and physical therapy. She wakes up happy and is sassy, just like me! She loves to talk about China, eat cheese, watch Peppa Pig, and talk to her bestie on Facetime. She's getting to have the childhood she missed out on for so many years.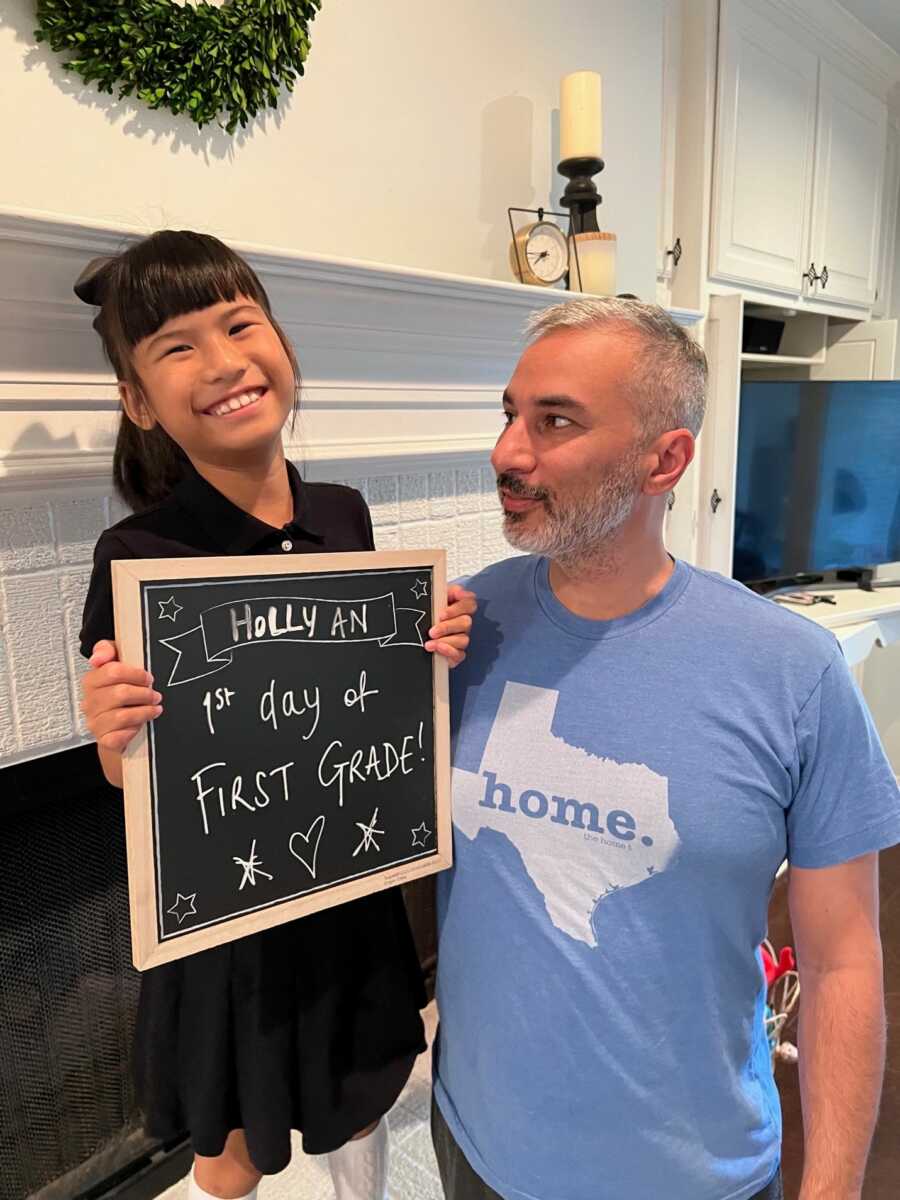 During the lengthy process of adopting our daughter, I began to look back on our time with the foster girls and I noticed a pattern of behavior where the girls would age out of the system, get pregnant, and then their kids would end up in foster care. I know Jesus paid the price for us on the cross to find freedom, and carrying generational baggage is not something He wants us to live with. I started going through the Bible and finding all the verses I could that spoke to identity and who we are made to be. There is so much power in what we speak over ourselves (good or bad) and so I turned each verse into a declaration for my daughter to read.
A friend heard about what I was doing and suggested I turn it into a book as a resource for other foster and adoptive families. So that's what I did! I wrote a 31-page declaration book that helps children speak life and identity over themselves every day. These declarations have helped our daughter, and many others, find freedom and see their true value. No child chooses to be an orphan or to be in foster care, and they deserve to be someone's Plan A. Every child deserves a family of their own."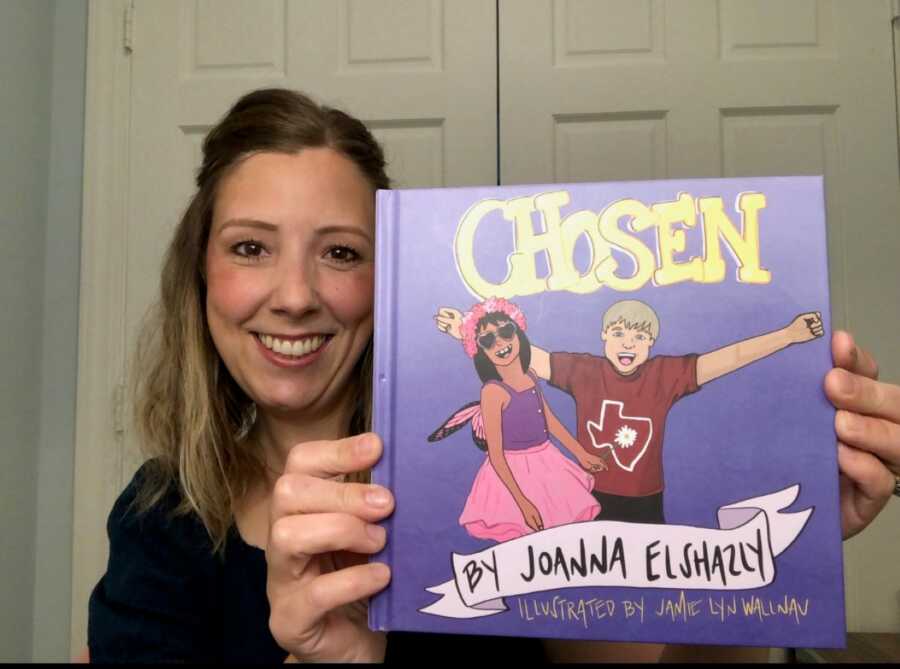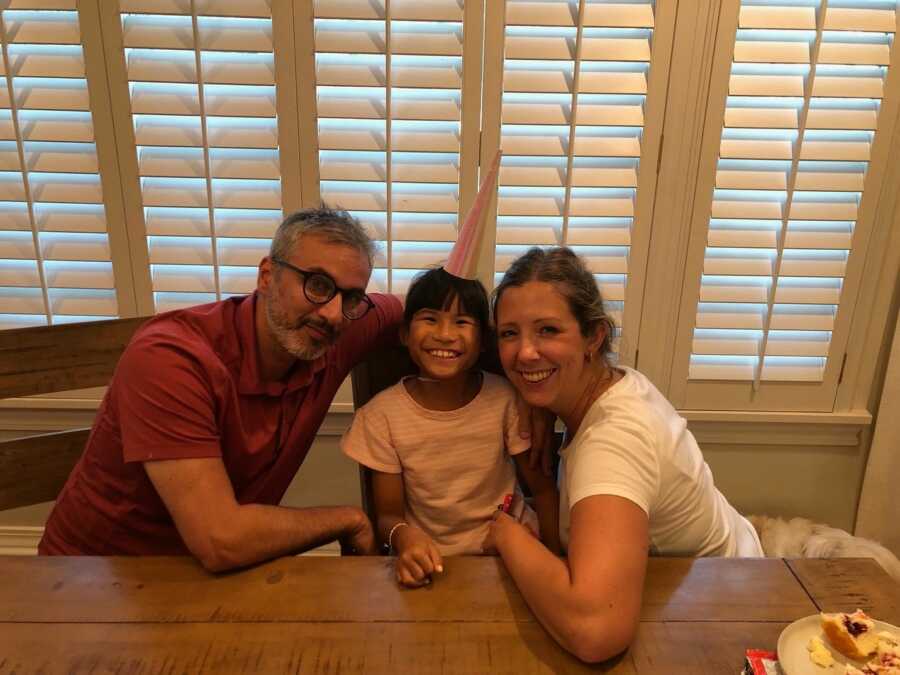 This story was submitted to Love What Matters by Joanna Elshazly of Fort Worth, TX. You can follow her journey on Instagram and her website.  Submit your own story here, and be sure to subscribe to our free email newsletter for our best stories, and YouTube for our best videos.
Read more stories like this here:
'6 years old, she showed up at my house in the pouring rain and blurted out, 'They said they don't want me anymore. You can have me.': Mom of 6 shares emotional adoption journey
'I've never had the gift of birthing a baby, but I can't imagine feeling any closer to my daughter.': Single mom shares international, special needs adoption journey
'You're going to ruin your life. A child needs a mother AND father. What man would want a single mom?' I didn't listen.': Single mom shares international adoption of 'perfect mini me'
'If we'd said no to this journey she'd be dead. Please know your YES matters to the life of an orphan.': Couple compelled by faith pursue international, special needs adoptions
Do you know someone who could benefit from this story? SHARE this story on Facebook to let others know a community of support is available.