Disclaimer: This contains mention of miscarriage that may be triggering to some.
"Back in 2011, we were a young family with only three children. Just as our youngest was turning 2, I began to feel like our family was incomplete. My husband was in shock, as our hands were very full with three children who were 6 years and younger, but this feeling would not leave. After going back and forth for a few months, we decided to just let go and let life happen. We got pregnant pretty quickly, but unfortunately, the pregnancy ended in a miscarriage. A few months later, we were pregnant again with who we thought would be our little girl. However, everything changed when we found out our baby was going to be a boy.
When I came home from the ultrasound and told our then 6-year-old daughter we would be having a boy, she looked at me, cocked her head to the side, and exclaimed, 'That's okay, Mom. When this boy gets older, we will adopt my little sister!' I was stunned and shocked. Where did this little 6-year-old girl learn about adoption? I thought, at the time, this was absolute madness as we were about to have a fourth baby. How were we going to adopt a child now or ever?
I tried all I could to put the thought of adoption out of my mind and just focus on getting through this pregnancy, but adoption would not leave us. It was just something we were meant to do. So about a year after our son was born, we began the process of adoption to bring our little girl home.
You may be thinking, 'How did they know they would be having a girl?' Well, before we had our fourth child, I had a very vivid dream where I was holding a little girl and her name was Josefina. Josefina means 'God Increases' which was in alignment with all we had been going through as we wrestled with whether or not to have another child. The following weeks were filled with multiple little surprises. I like to call them 'Notes from Heaven.' I began seeing the name Josefina everywhere: in grocery stores, meeting people named Josefina, people who named their babies Josefina. The one that sealed the deal was when we met a family that had four children like us, and they were in the process of adopting a baby. Can you guess what their baby's name was? You got it: Josefina.
So even before we had committed to adopting, the name of our baby girl was already set. We just had to figure out how she would come home to us. With each passing day as we called her by name, the fear of adding another baby to our family became less and less.
We filled out all the paperwork and prepared for our home study. I need to give you full disclosure here. We did not feel like we were ready or had the money for the entire adoption process, but we had a lot of faith. Faith that our little girl, our Josefina, was out there and needed us to fight and work hard to bring her home. Within a few months, all the interviews, the background checks, and home inspections were completed, and we began what would be almost 4 years of waiting before we would hold Josie, as we affectionately named her, in our arms. It's also then the fundraising journey began as adoption is very expensive. In some ways, the work of raising money to bring Josie home gave us something to do and allowed us to feel like we were doing something that might bring her home sooner.
We held many yard sales, I made bracelets, sewed rice and lavender heating packs, and my then 7-year-old daughter made jewelry to bring her baby sister home. There is so much effort that went into fundraising. We also applied for multiple grants and loans. The most amazing part of this part of the journey was there was always exactly enough money when we needed it. It was truly as if the step appeared as we took the next one. Fast forward just over 2 and half years when we finally got the email we had been waiting and praying for.
It was a rainy day in December, and we heard there was a birthmother in Texas who was pregnant with a little girl due in March. She was specifically looking for a family with children because she wanted her baby to have brothers and sisters. We felt this might be a great fit and gave permission for our adoption book to be shown. Then we waited. Finally, on December 23, 2016, just before Christmas, we got the greatest gift of all. We received the news we were selected by Josie's birth mother. She had picked us as the family she believed would be best for her to place her daughter in for adoption. We were so overjoyed!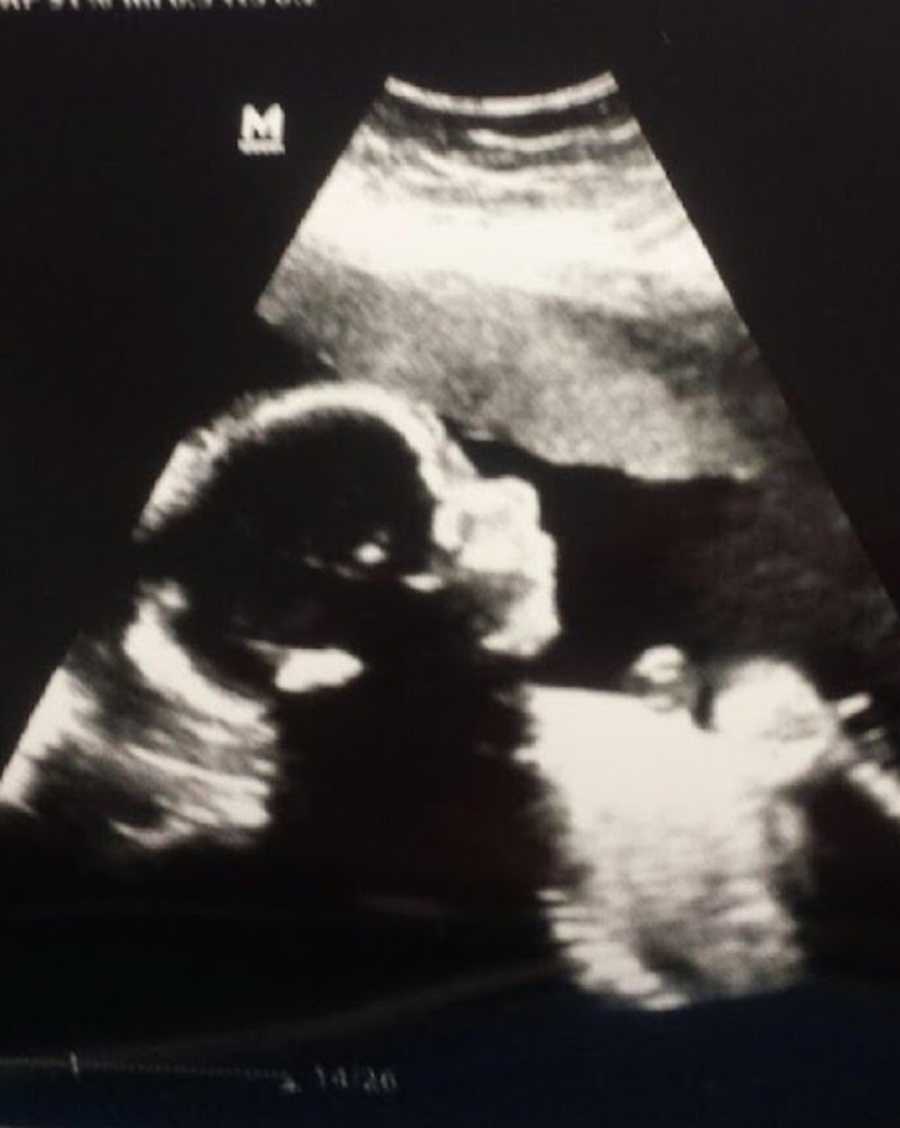 Once we found out we were picked, we began to prepare for her arrival. I started a very intensive regiment of medications to prepare my body to be able to nurse our little girl. This was not easy, but I had always wanted to nurse the baby because I didn't want her to ever feel like she was loved less or didn't have the same opportunity to bond with me as my biological children. In mid-January, we received our first and only ultrasound picture. This gave me the push I needed to start pumping. I had to pump every 3 hours, just like a newborn baby would feed, in order to help my body begin making milk for my new baby. It was truly a labor of love!
I have to say this was probably one of the hardest things I have ever done with my body. It was physically and emotionally taxing on my body. You see, I had to have a tremendous amount of faith to believe this baby girl would be ours and not let the fear her birth mother might change her mind about adoption and choose to keep her. I had to disconnect from the fear I could be left with milk for a baby I may not get to have, hold, or nurse. I was fueled by love. Love for Josie, who I hadn't even met yet, and the desire to give her the very best as I did to my other children. After a few weeks of this regimen, my body finally began making milk. A few drops at first, then a teaspoon, then a tablespoon. Then as March finally came, I was making about an ounce of milk. I felt proud of myself. Even though I knew I was not making a full supply of milk, I felt good there was still enough for her to be able to nurse and get something from me. With her due date of March 24 fast approaching, we were preparing for the arrival of our Josie.
We packed our bags, her bag, and had to figure out where our four kids would all go once we got the call Josie's birth mom was in labor. It was so hard and emotional for me to leave our babies and know they would not be a part of those first days and moments of Josie's life. Once we had everything in place, we waited. We couldn't book a flight until we knew her birth mother was actually in labor. So we checked the flights every few hours to keep track of how the prices were fluctuating and also to make sure there were seats on the flights. We were so blessed by a friend who donated hotel points that covered our hotel stay in Texas.
We finally got the call she was in labor in the late evening hours of March 24. We booked our flights to leave early in the afternoon on March 25 and arrived very early in the morning of March 26. As we were traveling, we finally got word she had been born at 9 p.m. on March 25. We were so overjoyed and couldn't wait to get there to hold her and meet her birth family. But it also was such a surreal experience to know your baby had just been born, though not getting to see her in her first few moments of life. That's why we were so touched when we got a message from her caseworker saying her birth mother had taken a picture of her and wanted to make sure her new family got to see her right after she was born. It was both humbling and so emotional for us to see and experience such love. All throughout the trip, I was running to airport bathrooms to pump, and slowly my milk supply was growing in preparation for our little girl.
We arrived at the hospital at 9 a.m. the next morning, bearing gifts for Josie's birth family. I will never forget those first few moments of meeting Josie's birth mother and grandmother. They are truly superheroes of love to me. They were both crying when we walked in. We said hello and we were told her birth mother did not want any hugs or pictures. She started by telling us we were getting such a beautiful baby. She had spent the night with her and was so emotional because she had just said good-bye to the baby. Then she said something that will stay with me for the rest of my life and that has changed me in a very deep way.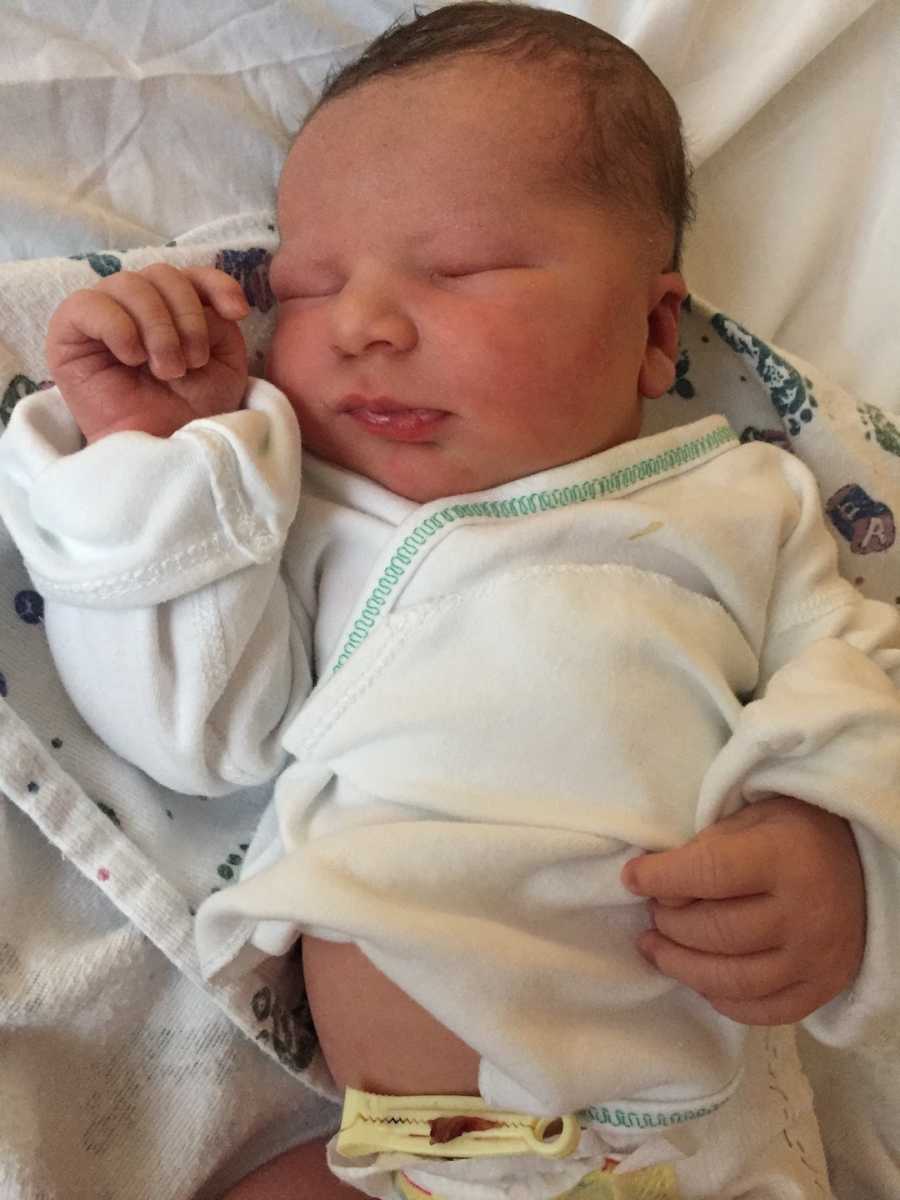 She said through tears, 'Tell her that I loved her. Tell her that I didn't give her away because I didn't want her. I love her, we love her!' I knew in that moment I would spend the rest of my days sharing and championing the courageous story of this woman and countless other women like her, who loved their babies so much that they chose to place them in loving homes. They 'placed them.' They did not give them up or away, but they chose to place them in loving homes. Our family will forever be grateful for this sacrificial love. I knew then and there I needed to help change the perception and narrative birth mothers who place their children for adoption have had for years.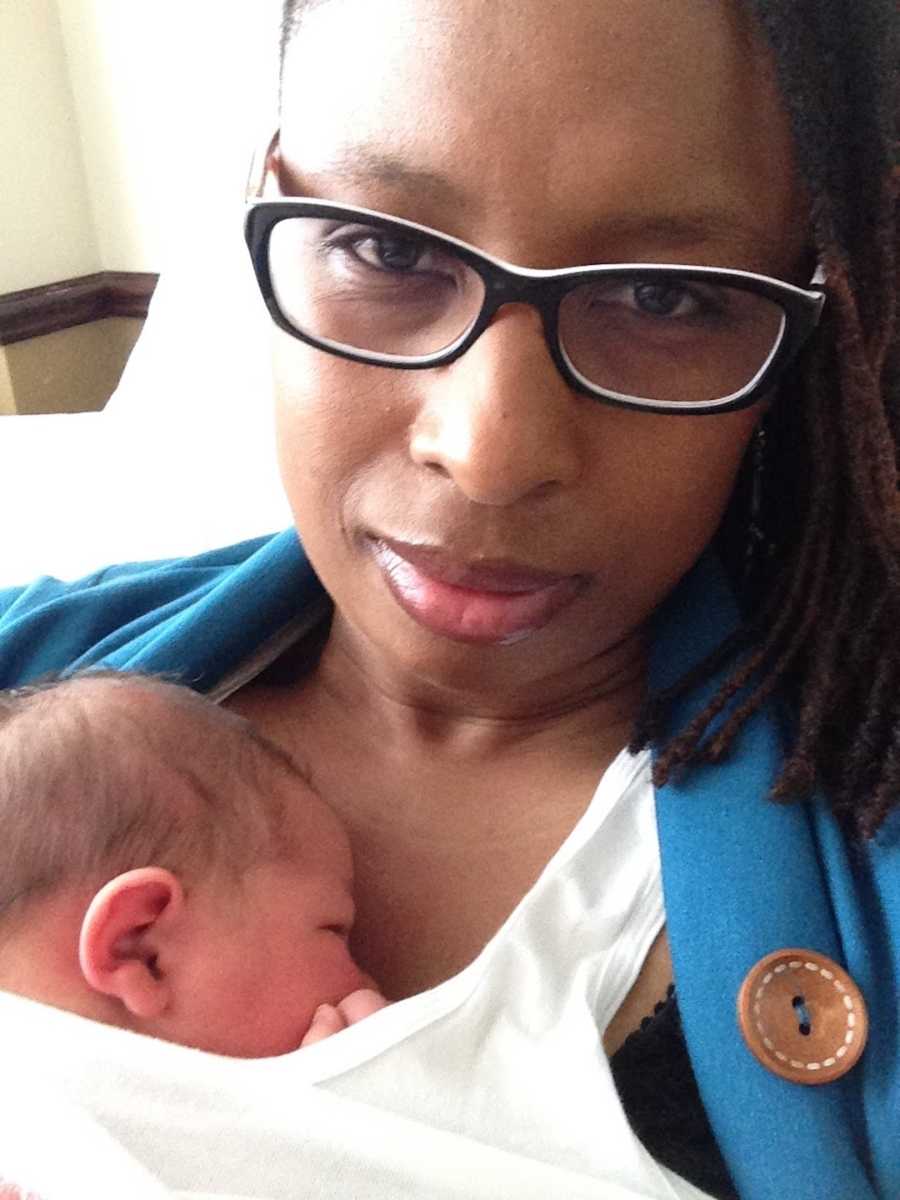 We presented them with our gifts, and she ran over to give me a hug and said, 'Please send me a picture of her with her siblings when you get home. And please keep sending us pictures. We want to know how she is, we want to be connected.' And with that she wiped her tears, we thanked her for the great honor of raising her baby as ours, and she left the hospital room. We were then ushered to another room where, within minutes, they wheeled our beautiful Josefina into the room. My first words through tears were, 'I have been waiting for a long time to meet you, my beautiful girl.' I picked her up and she was mine. She was ours. We felt the same rush of emotions as when I had just given birth. That deep knowing that your child has finally come home.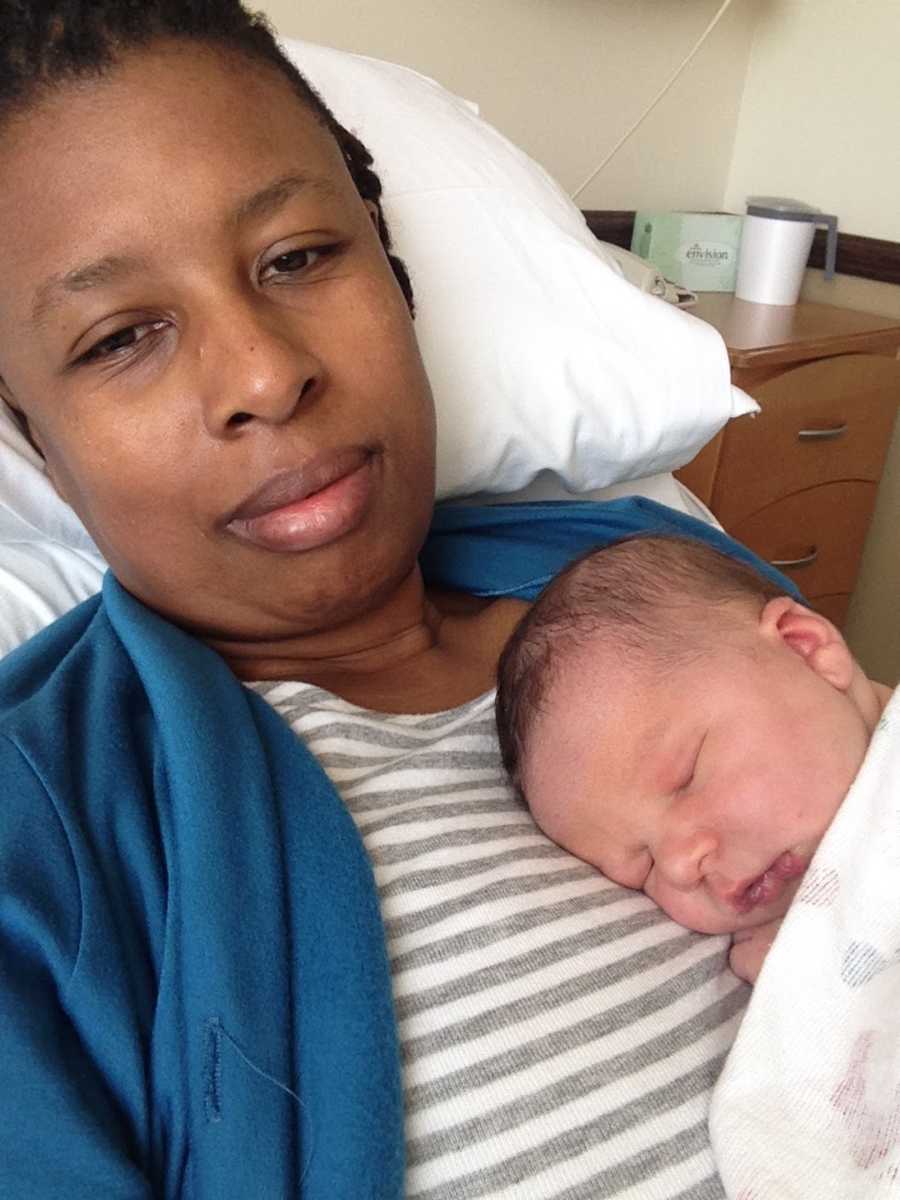 After waiting nearly 4 years, we were united and together. There were still many logistics to work through. Even though we were given a room to spend the night with her in the hospital, her birth mother had left the hospital without signing the paperwork to make Josie officially ours, as she had up to 48 hours to change her mind. I could not nurse her and continued to pump while my husband bottle-fed her and the wonderful nurses stored all my breast milk in the fridge.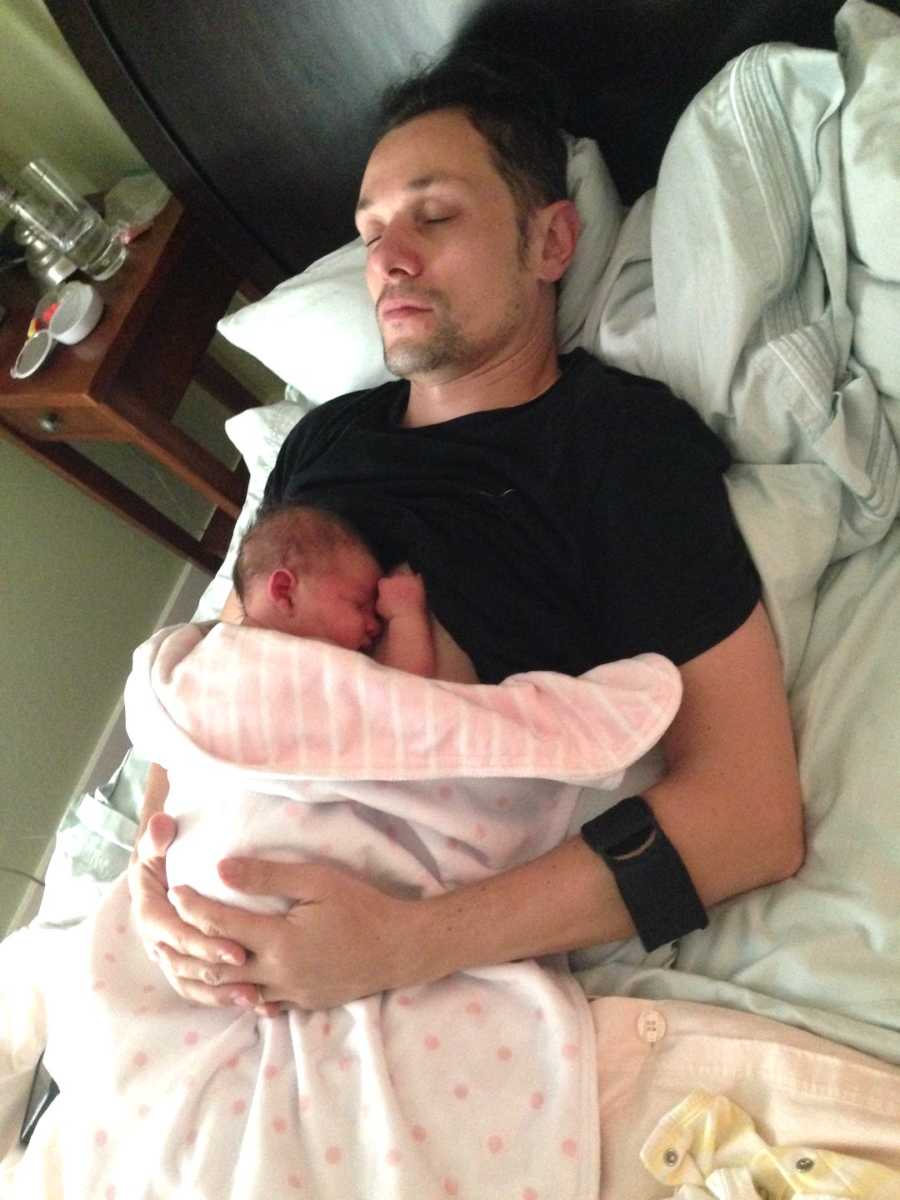 After an emotional night and morning worried we might still walk away from the hospital without a baby if she changed her mind, Josie's birthmother arrived in the afternoon to sign the paperwork. At last, I was allowed to nurse my baby. It was one of the most exhilarating experiences. Something I had worked so hard for. Now we had a special and beautiful way to bond as mother and daughter.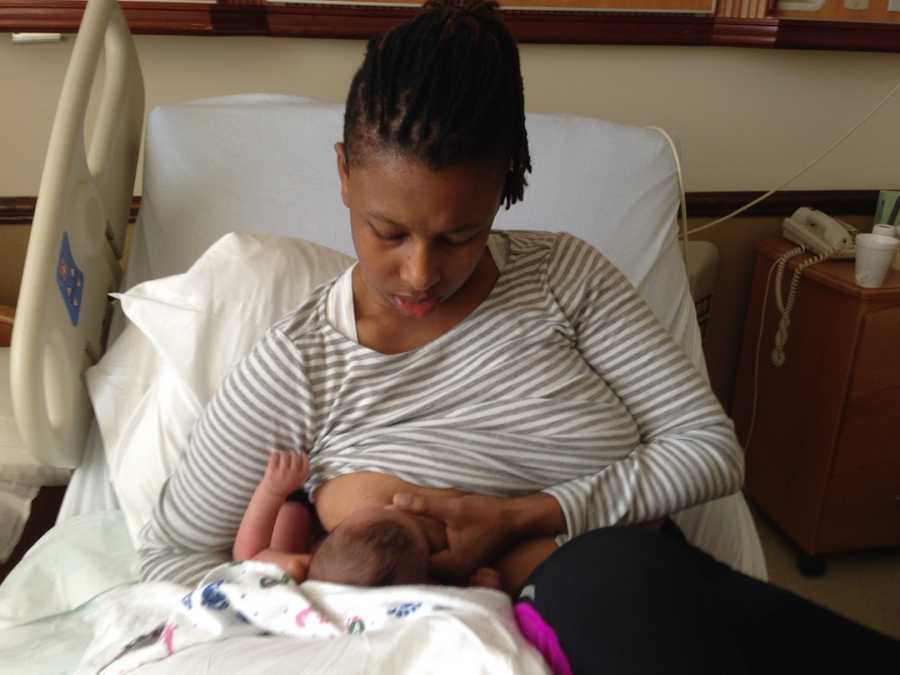 We left the hospital and had to stay in Texas for 2 more weeks before we received all the legal clearances to travel across state lines with the baby. My husband left after a week, in order to be home with our other children. A week later, I finally arrived home with beautiful Josie. After nearly 4 years of waiting, praying, hoping, fundraising, our family was complete. Josie was home. Her siblings gushed over her, and so did her birthmother when we sent her pictures of her with her brothers and sister.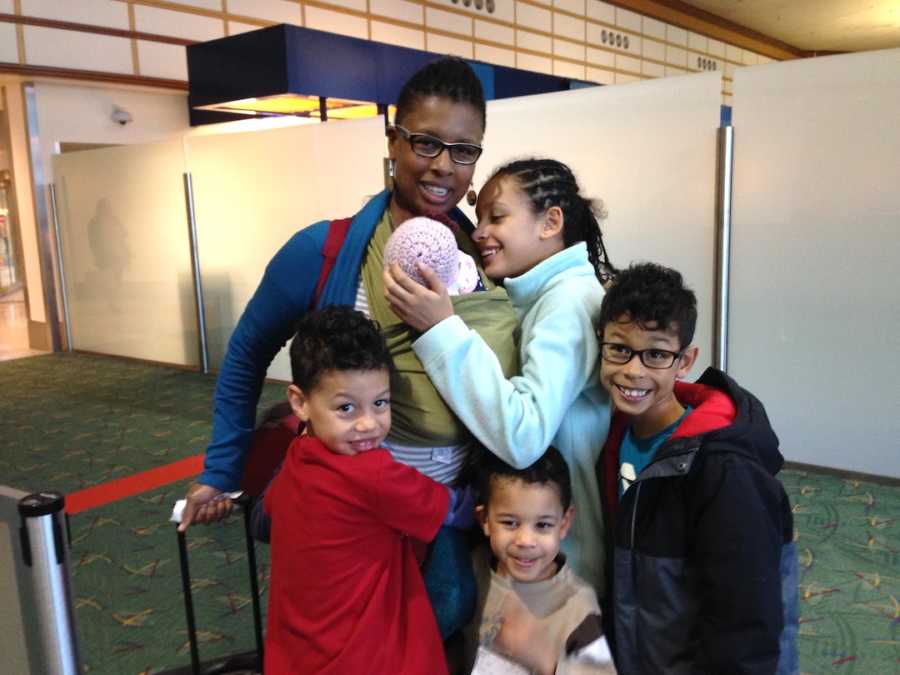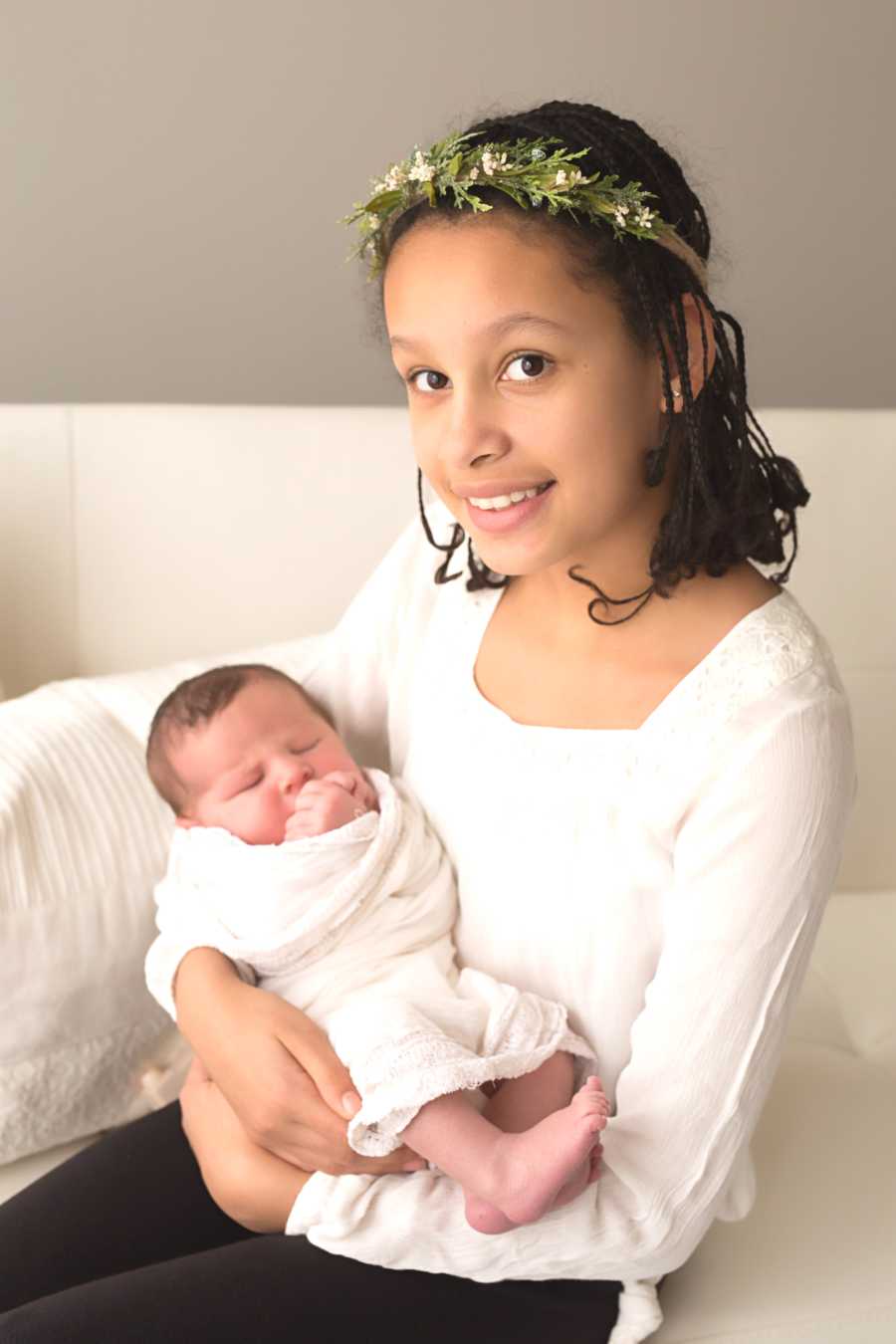 It was a magical time for me, and I still pinch myself this has actually happened. That a black woman from Zimbabwe, married to a white man from Germany, had four biracial children and then adopted a beautiful little white girl from Texas. This is our family. We don't all look like each other, but our love for each other binds us together. We are also grateful to have an open adoption and still communicate with Josie's birth mother. I even made a trip to Texas when Josie was one for her birth mother to meet her. I am so blessed and grateful for this wonderful life I get to live."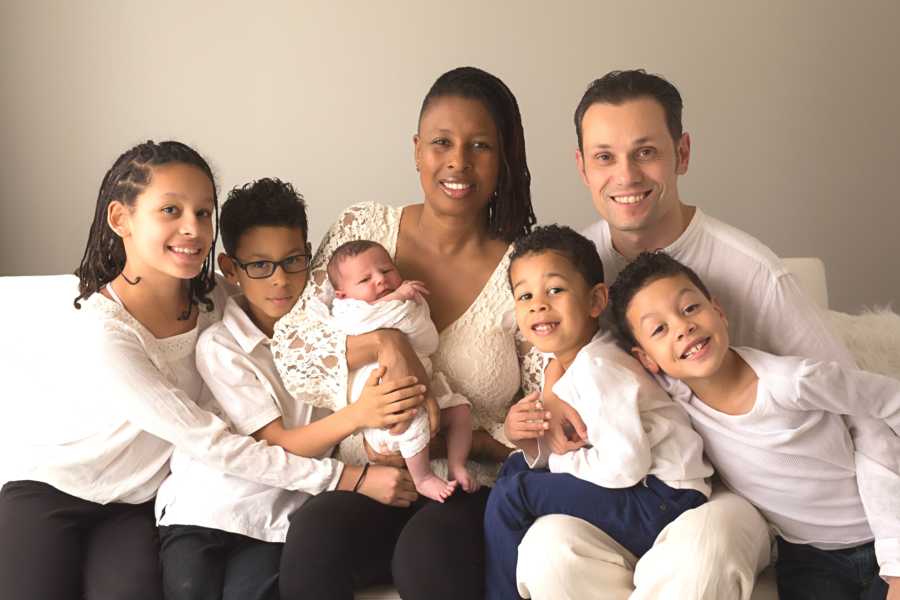 This story was submitted to Love What Matters by Francina Kahl. You can follow her journey on Instagram and her website. Do you have a similar experience? We'd like to hear your important journey. Submit your own story here. Be sure to subscribe to our free email newsletter for our best stories, and YouTube for our best videos.
Read more adoption stories like this:
'He's the perfect child for us!' We noticed Little Man was struggling. I felt like we were ripping him away from all he knew.': Same-sex couple share adoption journey
'Surprise! It's two kids, not one.' My husband said, 'Tell them YES!' I was terrified my babies would be taken from us.': Foster family shares adoption journey, 'It was worth every fear'
'I'm getting a mummy and daddy?' I begged God to let me spend his birthday with him. I'd missed seven already.': Mom shares international adoption journey, 'He's ours, forever and always'
'As we pulled away, he cried, 'MOM!' My heart burst with so much emotion. He was saying goodbye to everything he knew.': Couple shares adoption journey, 'They are IMMENSELY loved'
Do you know someone who could benefit from this story? Please SHARE on Facebook or Twitter.