"'I just received the file of a baby boy. He appears to be a healthy little chunky monkey. Would you like to review his file, or wait for a younger child to come our way?' The email came from our social worker on a hot July afternoon, minutes after I had sat down at my desk in my office. I called Marcus right away and read him the email. 'What do you think? We should view it, right?' It seemed things were lining up in a way only God could do.
I emailed our caseworker back, and minutes later, there was a file waiting to be viewed, one click away from seeing potentially our son for the first time. Before opening, I forwarded it to Marcus, so we could look at the same time. We opened the file in our separate offices, doors closed, hearts feeling both a bit hesitant and full of anticipation.
'1-2-3, go.' We both clicked. Silence. My eyes welled up with tears instantly. There he was. An adorable, chubby-cheeked 9-month-old little boy. I blinked and the tears fell down my cheeks.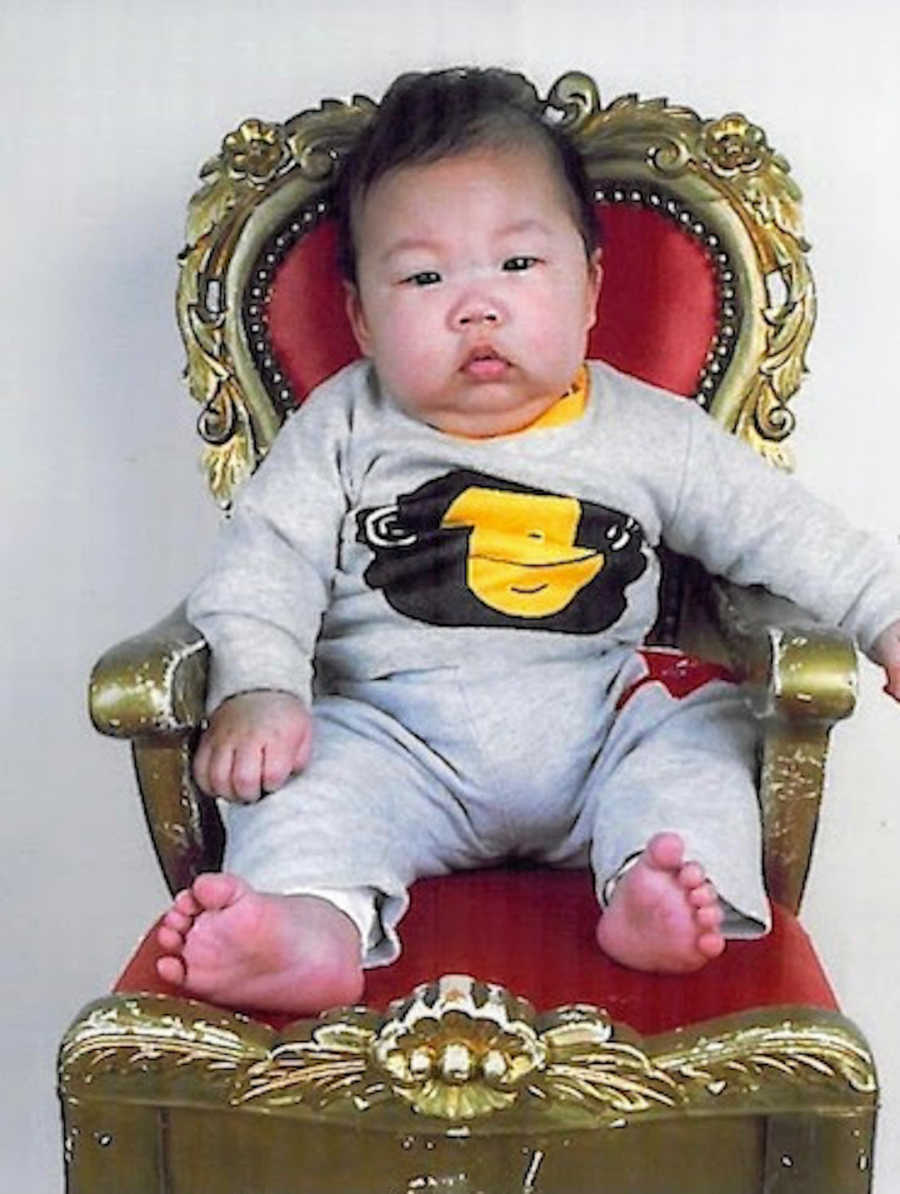 'You there?' I asked Marcus on the other line.
'Yeah,' Marcus responded in a raspy voice, clearly also affected by the photo we were both seeing.
'He's ours, isn't he?' I replied.
'Yes, he's our son.' We looked over his file and sent his paperwork over to our pediatrician, but we knew he was ours from the minute we clicked the photo. It was so clear. After work, we gathered our families at a local ice cream shop and told them a child's file had been available to us and we had accepted it. We then texted the photo to each of their phones, and a moment similar to what we experienced in our offices was now happening on the hot blacktop of the ice-cream shop patio. This is the day we first found out about our Calvin Chan.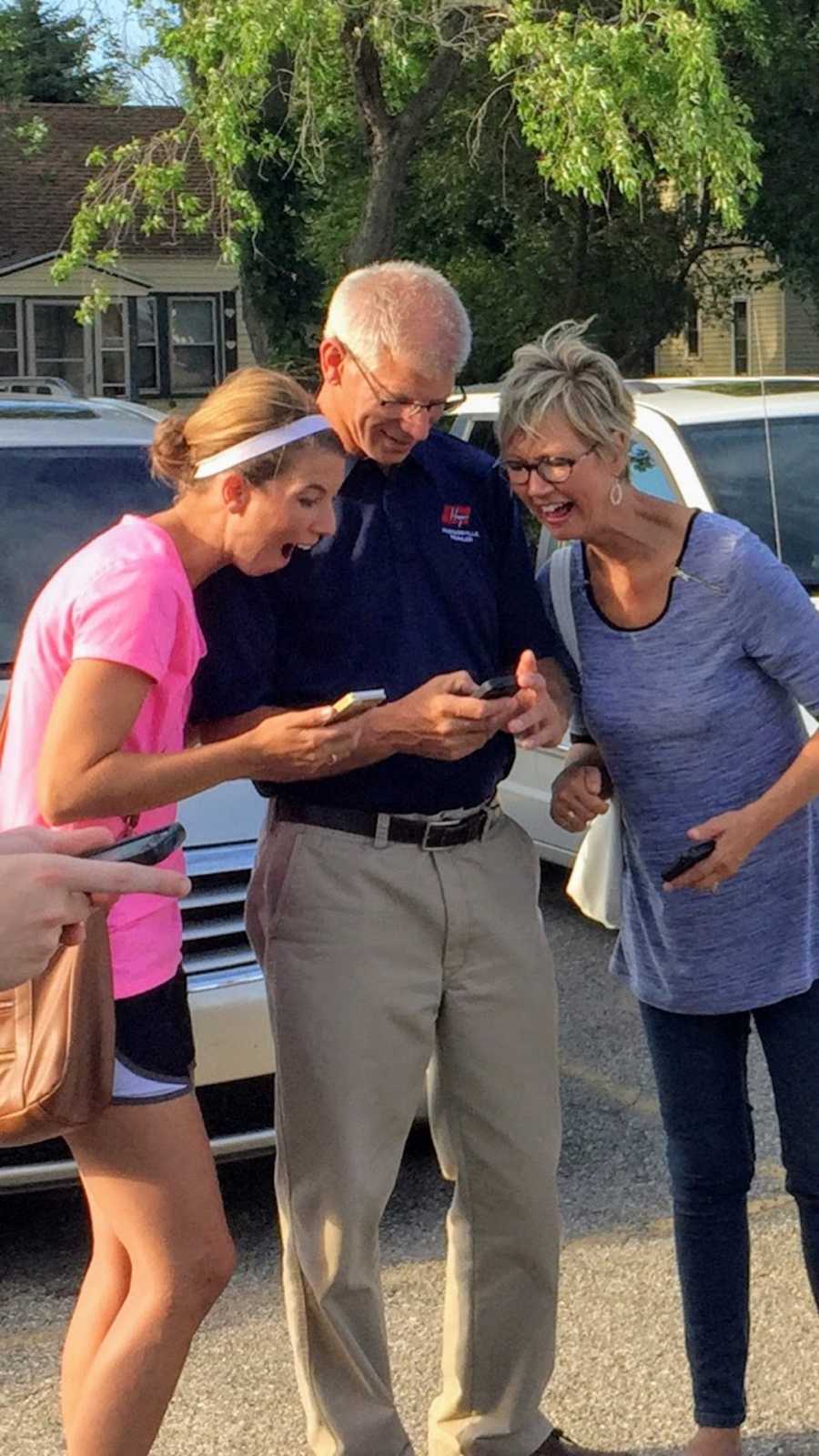 It would be unfair of me to not share the many God sightings leading up to this July day. Of course, God is always in our midst, but sometimes we see him even more clearly, and adoption stories often are this way, which shouldn't surprise us, knowing adoption is a large part of God's heart. Marcus and I got married in 2012 and had our first daughter in 2013. Our cute little plan was to have three biological children, all spaced out about 2 years. It's similar to how we grew up, and it felt safe and comfortable.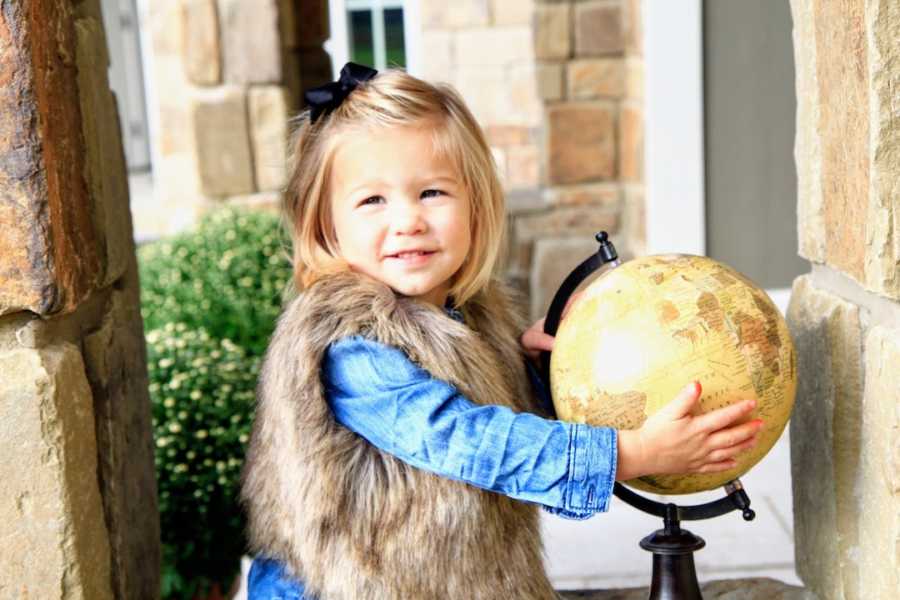 Adoption wasn't something we would ever decide for ourselves. I had seen others adopt and had even been a part of airport celebrations before. I remember after one of these joyous homecomings, getting in our car and telling each other while happy for the family, we would never want to do it ourselves. At this point, there weren't any signs leading us to believe we were supposed to adopt. When our daughter was 6 months old, I did have one relatively strange encounter while worshipping at a retreat where I saw a picture of an Asian baby in our arms. Afterward, I told a coworker, who had grown Korean adopted children. He told me to pray about it. Of course, I freaked out and shook it off as a mental mishap.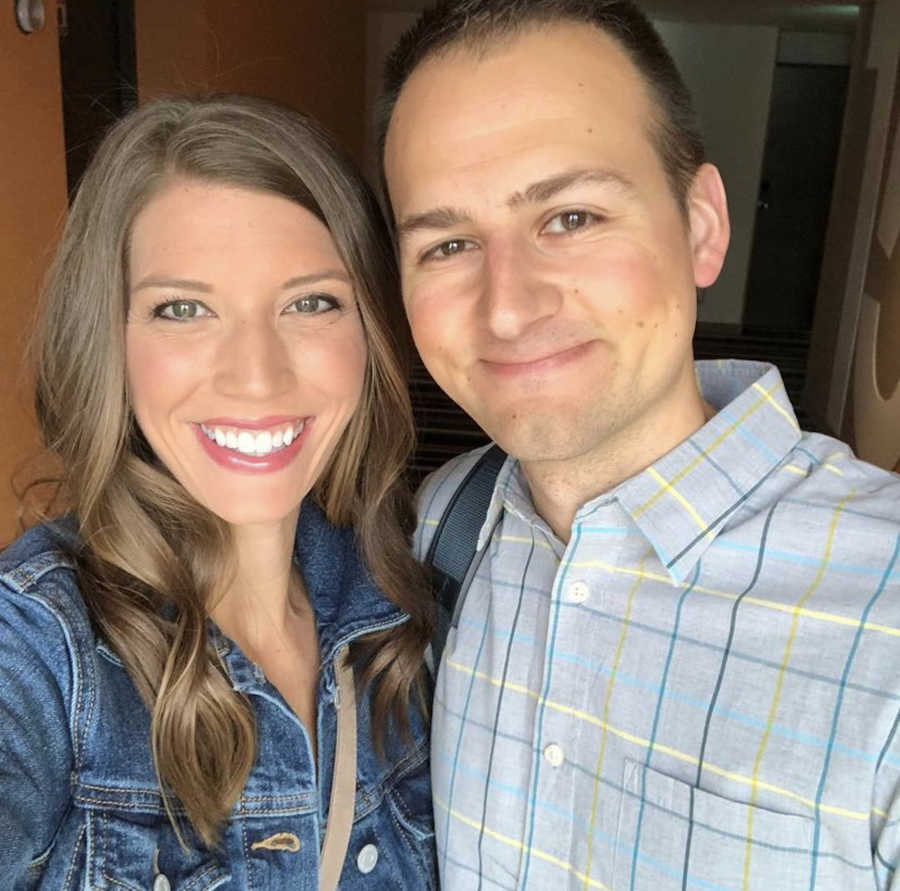 A year later, the thought of adoption wasn't as easily dismissed. When we decided to try for another baby shortly after our daughter's first birthday, we found it to be taking longer than we had expected after the ease of our first positive pregnancy test with our daughter. This gave us time to really evaluate what our plans were and what God truly wanted. We are so thankful God gave us the space to pray, grieve, and dream in the next year. We had some doctors' appointments and pinpointed some areas to help us achieve pregnancy quicker, but at this point, we knew adoption was our plan A, not our backup plan.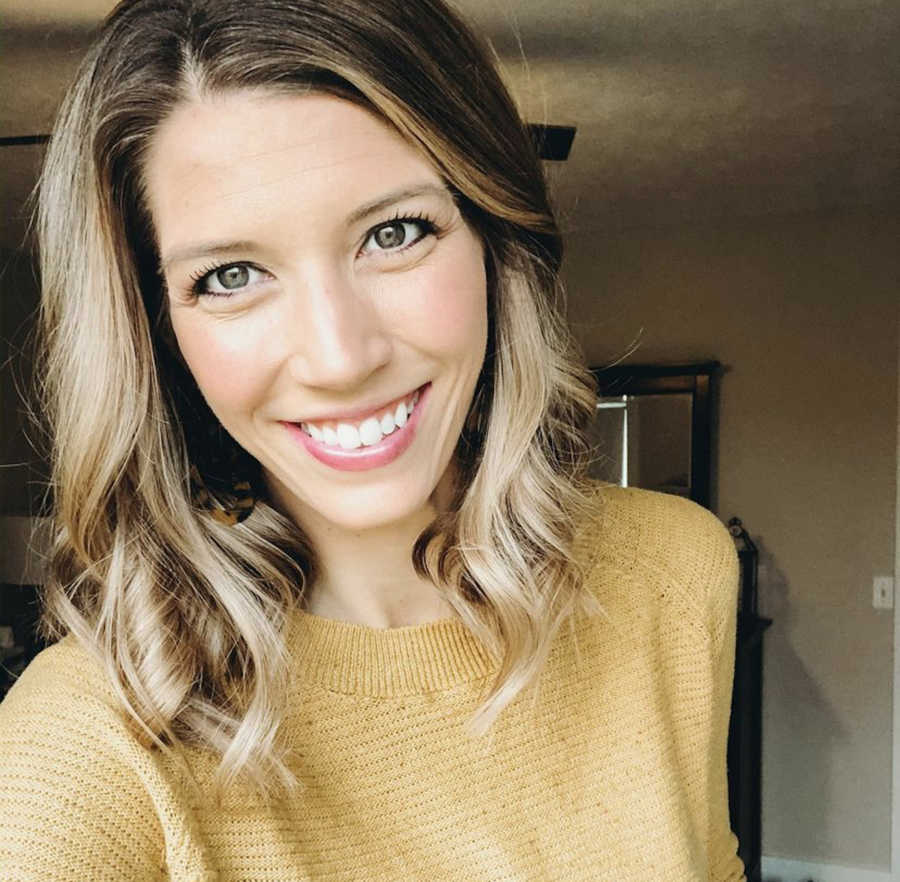 During those months of discerning and waiting, we saw God move in incredible ways. From blog posts that popped up and encouraged me, to a guest speaker at our church who shared his experience with adopting his daughter from China, after Marcus and I had been praying the night before for increased clarity. We felt God say, 'This is the way, walk in it.' After some interviews and Marcus' detailed spreadsheets, we selected our home study and placing agencies. The home study went smoothly, and our social worker got things done quickly. We would later realize what a blessing this actually was!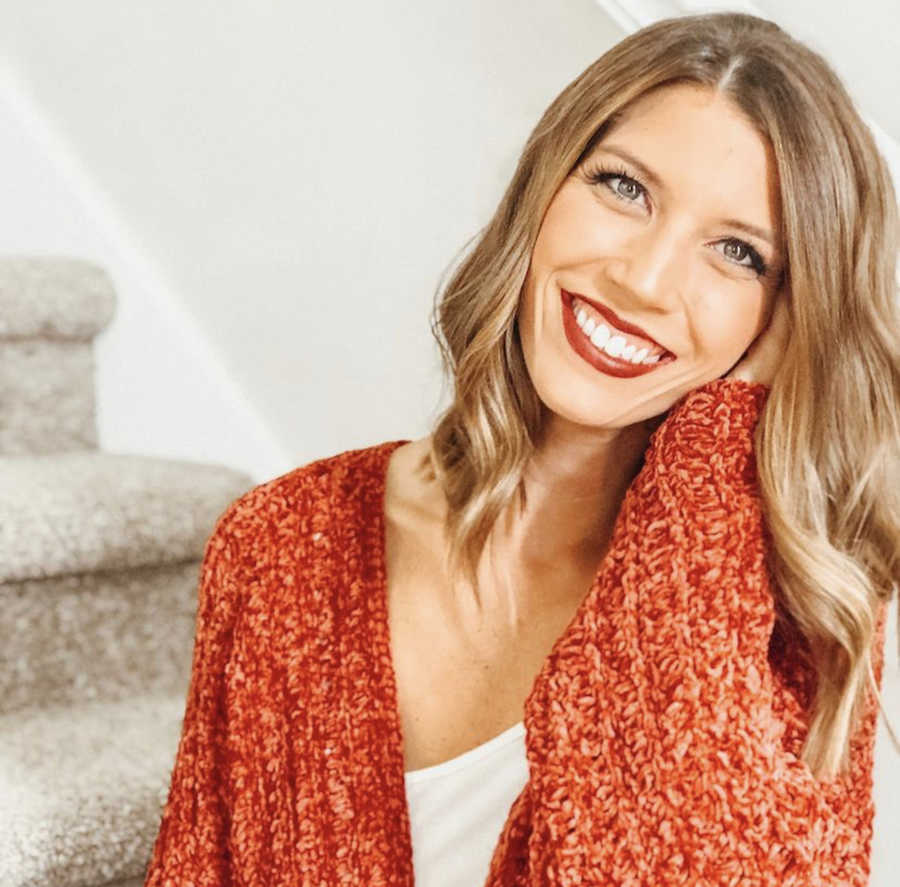 So, when the file came and our home study was still getting finalized, we were in awe. Following that July day came more paperwork and sending our first care packages his way. We would stuff Ziplocs to the brim with toys, clothes, and a little gift for the foster family. Around this time, we met an amazing Korean family who lived near us and had a son similar in age as Calvin. They helped us translate cards to go in the packages. Just more of God's provision, every step of the way. We received a handful of photos the agency took each month when he went in for his checkups.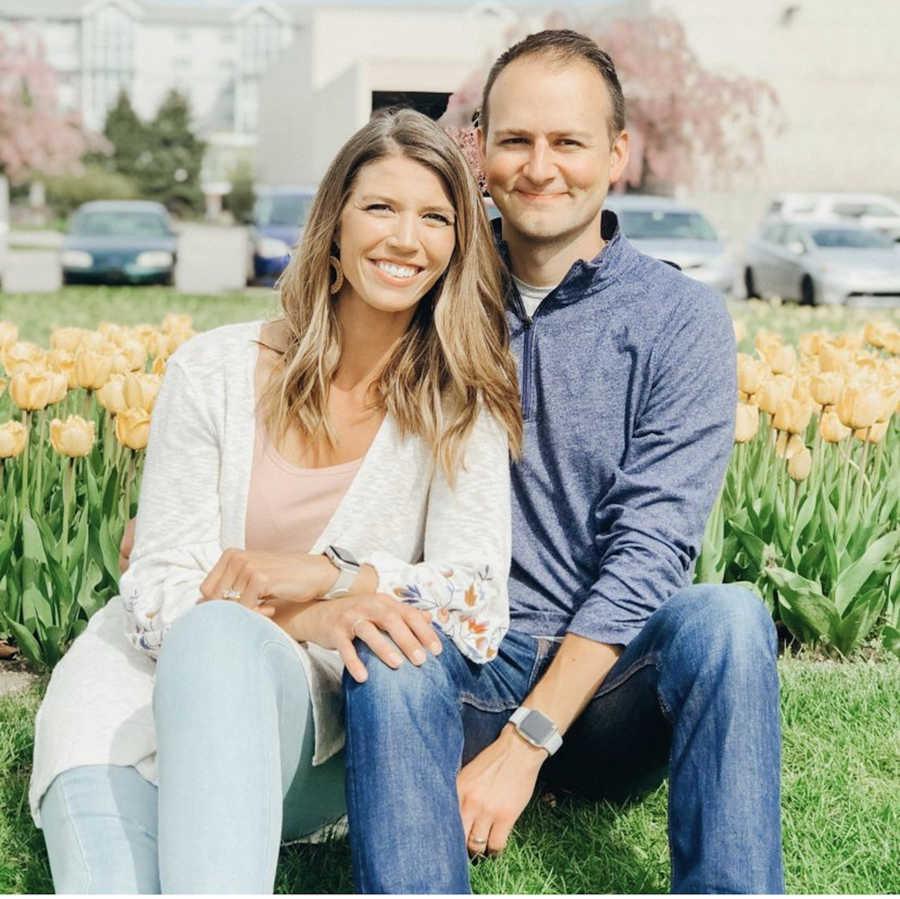 Those pictures were savored, and our hearts began to ache a bit more with each passing month. He was our son and we wanted him home. The first year went by, and we were hopeful it would be the only Christmas without him in our home. Waiting for email dings and refreshing the Korean court website became our hobbies. We celebrated every little milestone in the process just to keep us from going crazy. Then, the email we were waiting for finally came! We had a court date at the end of November, and we were going to meet our son!
Meeting our son for the first time carried a lot of thoughts and emotions. Seeing his little face through the window instantly brought tears to our eyes! There he was! We were in the same country, city, building, as our SON! It was exciting, nerve-wracking, joyous, and even a little awkward. The language barrier, the foster family watching you interact, and the social workers talking to the family in a language you can't understand makes you wonder if they are analyzing your every move. It was a little intimidating. Nevertheless, it was an experience we will never forget.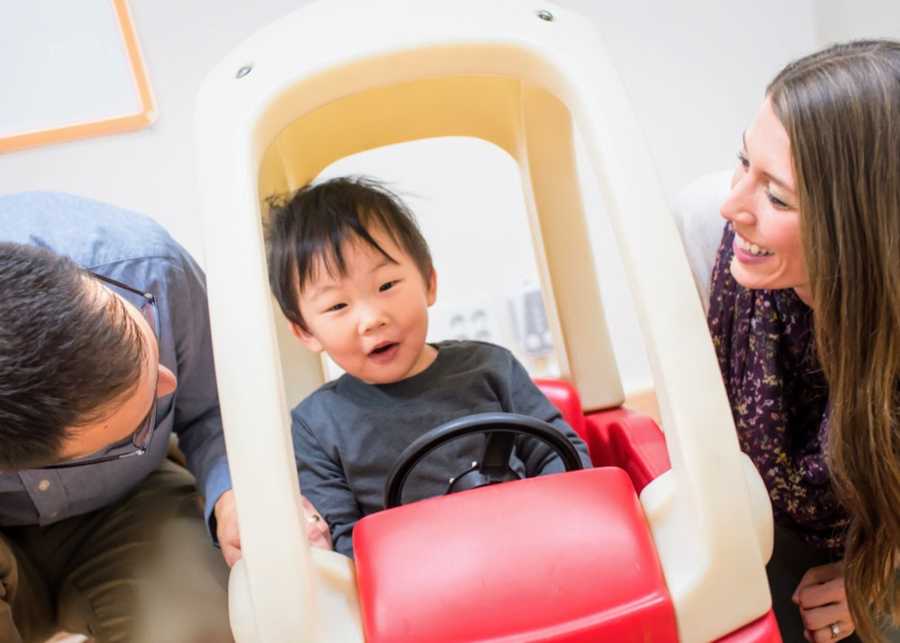 Although Calvin was hesitant and shy, we caught a few smiles and I was able to hold his hand. We left our first visit hopeful and counting down minutes for the next. Our second visit was much smoother and even felt a tad normal. Calvin was much more receptive to us, and while typical visits last only an hour, we were able to stay for two! We played hard with him, working for every little giggle! Marcus pretended to slam his fingers in a toy car for over 30 minutes just because Calvin thought it was hilarious! Leaving him the second time was much harder, knowing we wouldn't see him again until our next trip.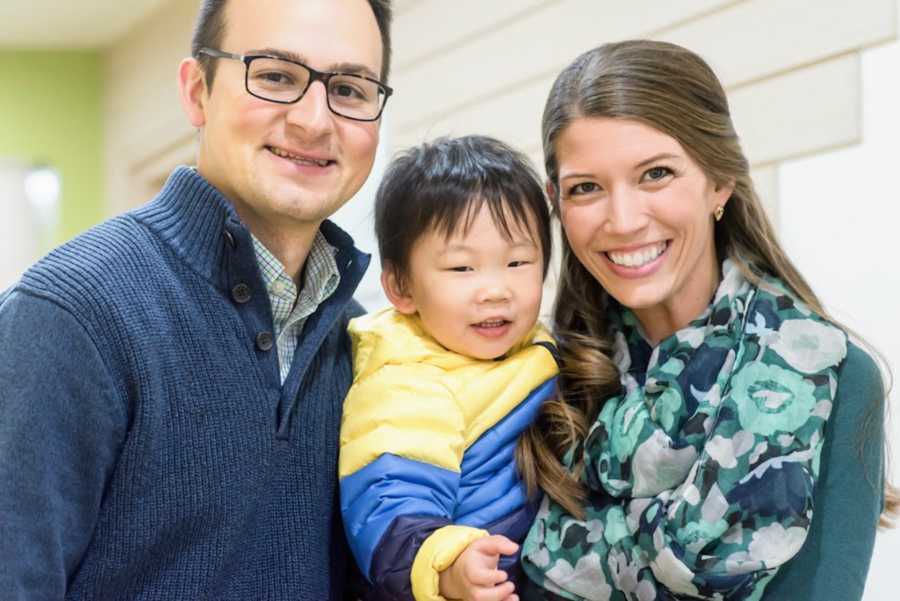 We had a tearful goodbye as we watched his foster mom put him in the stroller and cross the street. I wanted to follow her so badly! Our court date was the next day, and the judge asked us quite a few questions about our intent and desire for our son. It was such a relief to complete this part of the trip. Traveling home, we thought we would be back within the month to finally bring Calvin home. We celebrated Thanksgiving with hope, knowing this would be the last holiday without him in our arms. Unfortunately, the process got delayed and Christmas felt a bit heavy that year. No one quite understood the ache we had in our hearts to have him home.
We distracted ourselves with a few house projects to see something come to completion. It wasn't until the end of January we finally got the call we could go get our son! I couldn't pack our bags fast enough! We left less than a week later. That day a snowstorm came, and flights were getting delayed. We were reassured we would make our connecting flight to Seoul with plenty of time. After a ferocious sprint through the Detroit airport, we arrived at our gate to see the plane still on the ground, but the gates closed. We had missed our connection. With lungs still burning, I fell to my knees and wept. It was loud, dramatic, and obnoxious, but I was a mom wanting and longing for her son, and I felt completely hopeless to get to him.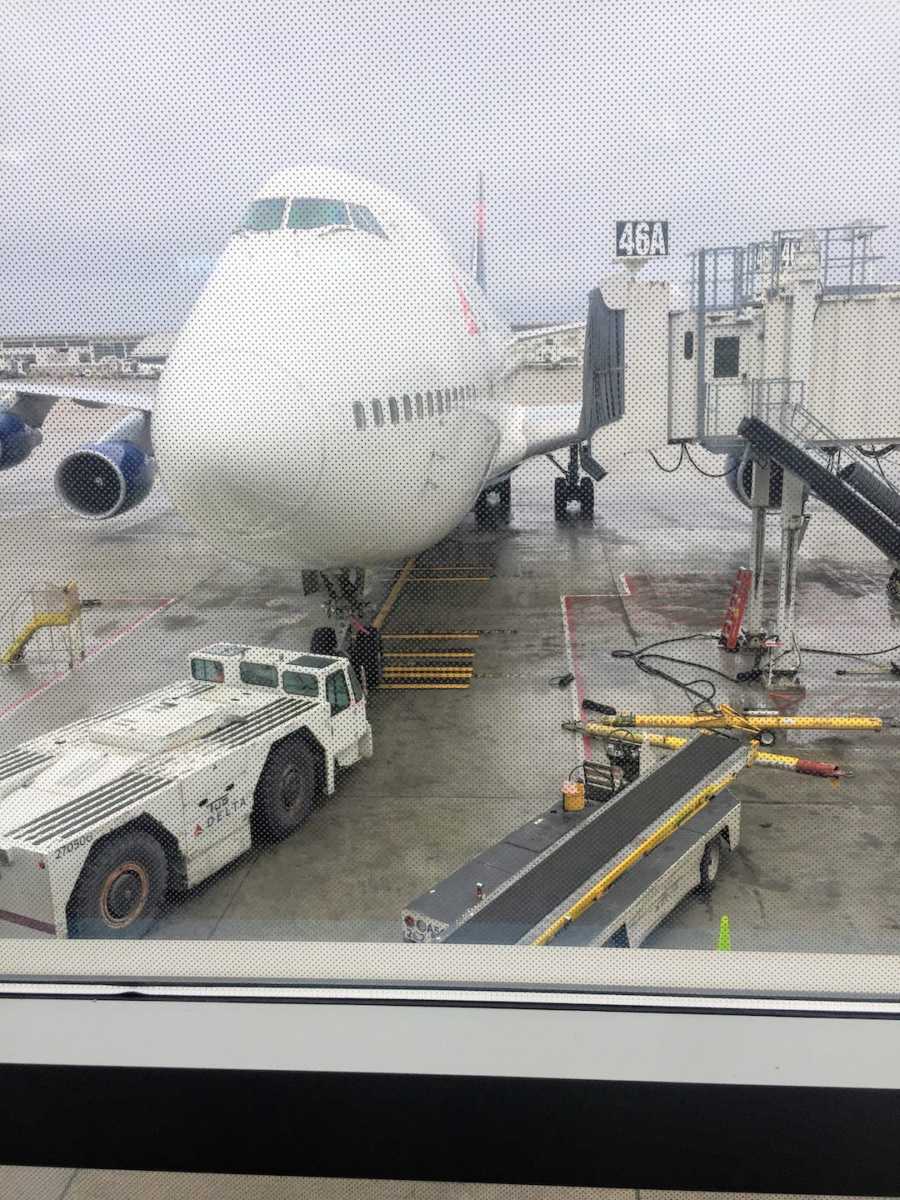 We ended up walking circles in the JFK airport for 12 hours to get a different connection to Seoul. When we landed in Seoul after the 13-hour flight, the exhaustion was soon overridden by adrenaline. That adrenaline lasted the next 4 days! We arrived at the agency with gifts in tow and hearts ready to take our son home with us for good. It's a strange feeling. Grief married with joy as we saw our son and the tears of his foster family. They had loved him so well. We spent the next hour hugging them, holding their hands, and saying kamsahamnida (thank you) over and over again, wishing we could speak their language to give a more appropriate response to the gratitude we felt in our hearts towards them.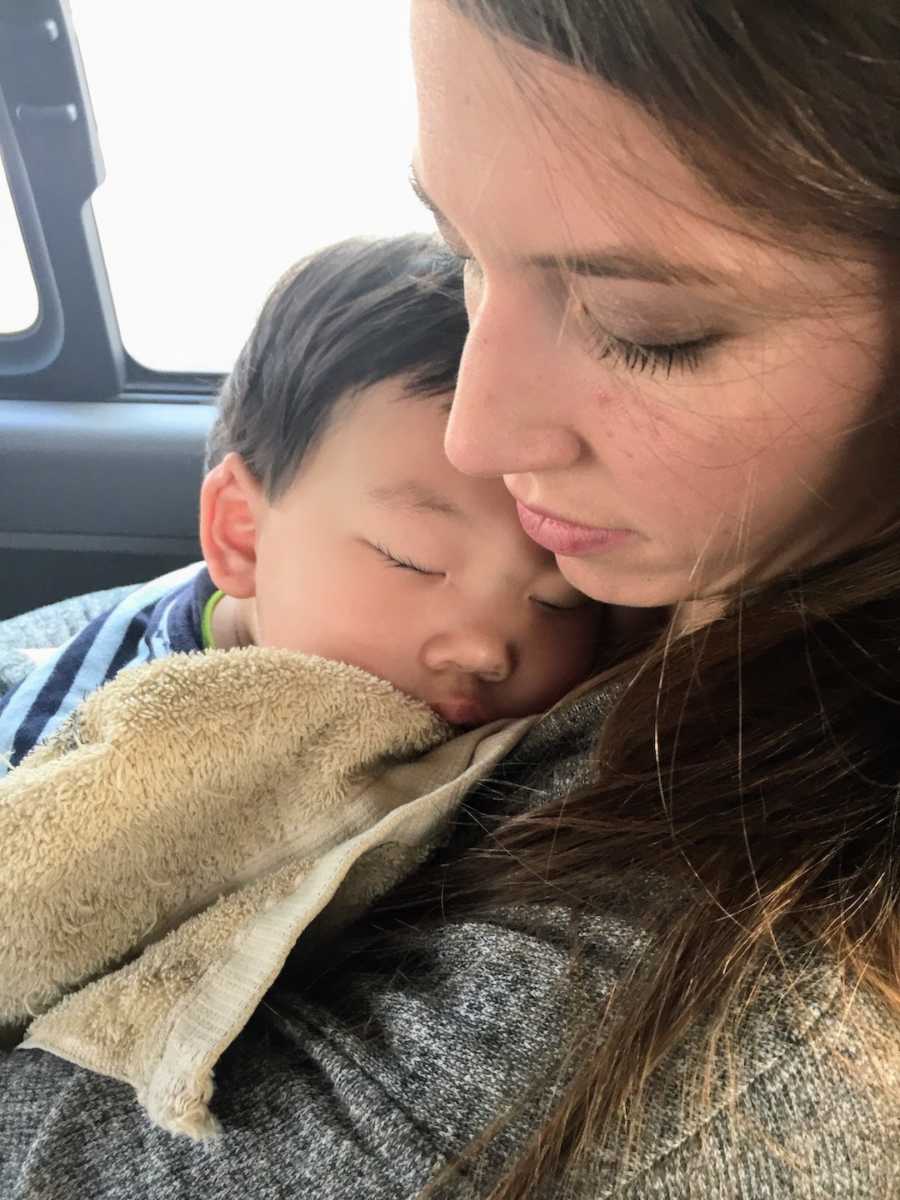 Thankfully, our friends had translated a note filled with our thoughts they could read after they returned home. The president of the agency gathered us in a tearful, sniffly prayer as we all lingered in the moment. This was a forever hello and a long-term goodbye, and it was beautifully broken. It was where Calvin would enter our loving arms, start his life with his forever family, and become Calvin Chan DeBoer. It was also when he would say goodbye to his foster family who he shared a life with and who loved him for 2 and a half years. He would say goodbye to his culture, his first language, his favorite foods, and a world of people who looked just like him. This is adoption.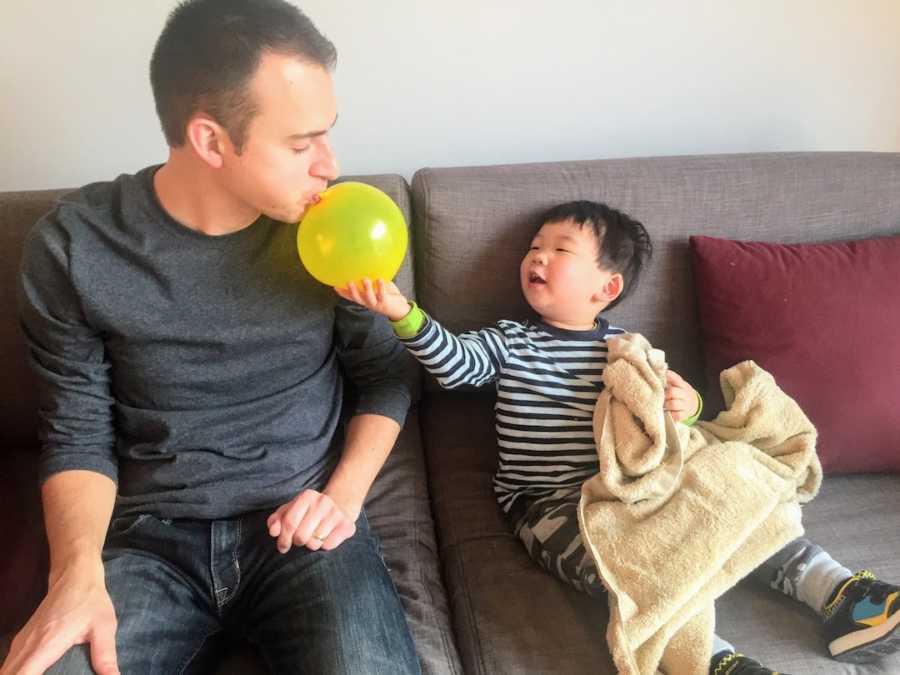 The van pulled up and we were ushered outside and assisted into the vehicle. Calvin was placed into our arms and he cried hard, yelling, 'Uma!' (mom) as we pulled away. My heart burst with so much emotion. Relief he was ours was mixed with so much sadness for our hurting boy. I didn't know how to comfort him, besides holding him close and letting him cry into my chest until he fell asleep. Those kinds of moments have a way of changing you. Even writing this sparks the tears, once again remembering all our boy has been through.
After receiving his visa at the embassy and sitting in the hotel room for a bit, Calvin finally opened one eye to see if his current nightmare was still a reality. It was. But Marcus had come prepared with tricks that make every kid laugh, no matter the situation. So, for the next few hours, we did just that. It was snowing hard in Seoul, and Calvin had no desire to leave the room, so Marcus ran across the street to get burgers and fries and brought them back to our hotel. It was our first meal together as a family and more hope was on the horizon.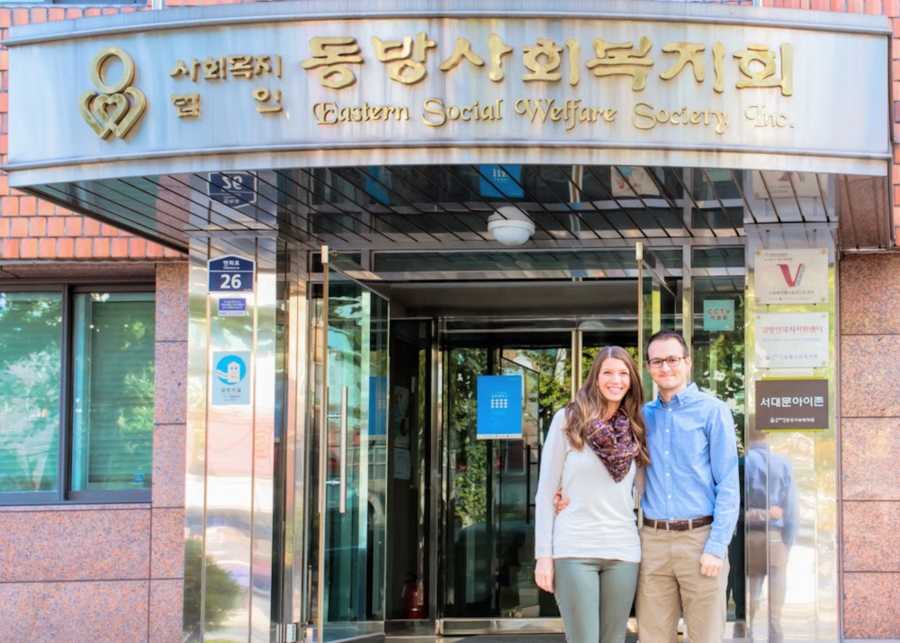 Calvin slept well and I stayed up with my thoughts the entire night. He was finally here, sleeping next to me. Years of prayers were now answered! How could I possibly sleep? The flight home, Calvin slept for all of us. He only woke to eat, and then either slept or pretended to sleep for the majority of the flight. A flight we will later take for granted, but you'll have to keep reading to figure this out. Marcus and I whispered back and forth over our sleeping boy the intense relief we were heading home, and the fact we would never be doing this again.
The process was long and hard. It brought us to our knees in so many ways, and we didn't think we would ever be able to do it again. In hushed, sleepy voices, we created our extreme stipulations for a second adoption. We would only consider a second adoption if we could guarantee the same foster family, the same social worker, and maybe a little girl. Pretty impossible, given little girls were uncommon at the time for Korean adoptions, and you could never have the power to select a foster family. We didn't give it much more thought and returned our gaze to our boy. He was finally ours, and we were headed home for good.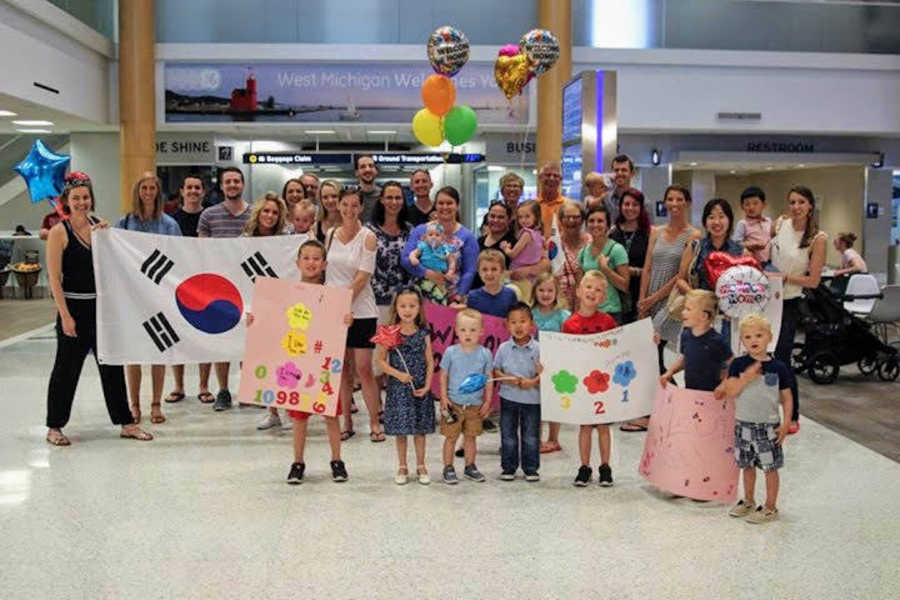 As we made our descension into Grand Rapids, our knees bounced, and our now-known friend adrenaline kicked back into our sleep-deprived minds and bodies as we prepared to introduce Calvin to our family and friends waiting in the lobby. As we walked down the terminal, the grins turned to smiles, which turned to tears and gasps, as we saw the crowd of people waiting to welcome our son home. Balloons, flags, banners, and happy faces cheered as Calvin saw strangers and we saw familiar faces. Evelyn was brought to us and we had our first moment as a family of four.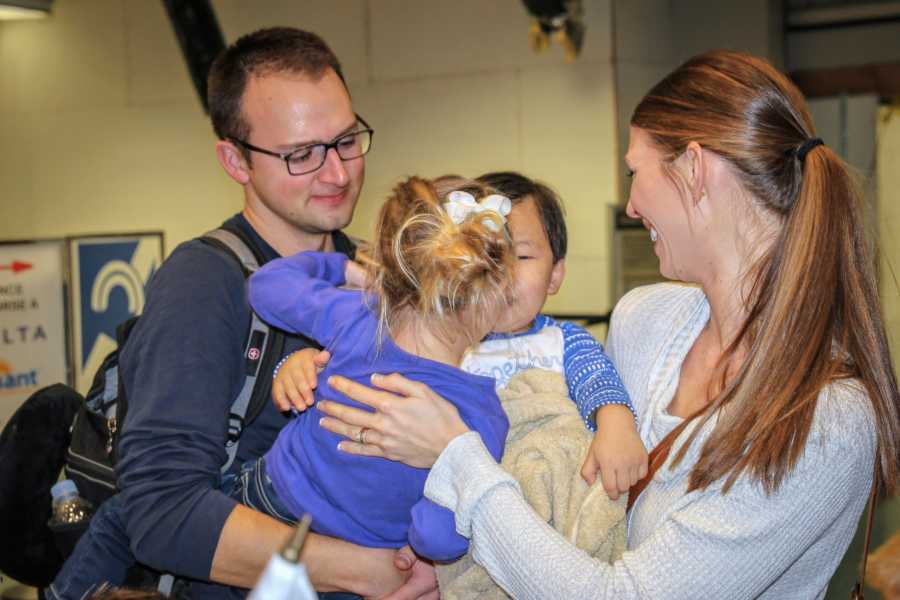 Adjusting at home had its joys and challenges, as two only children became siblings and jet lag worked its way out. Before we had left, we were able to exchange contact information through a Korean app to stay in touch with Calvin's foster family. We let them know we had returned home safely, and Calvin was adjusting. Two weeks home, we got a message from them which once again changed our hearts and lives forever. It was a blurry picture of a little baby girl doing tummy time. I couldn't get the text translated fast enough. Who was this little girl, how old was she, and am I crazy to think she might be our daughter, too?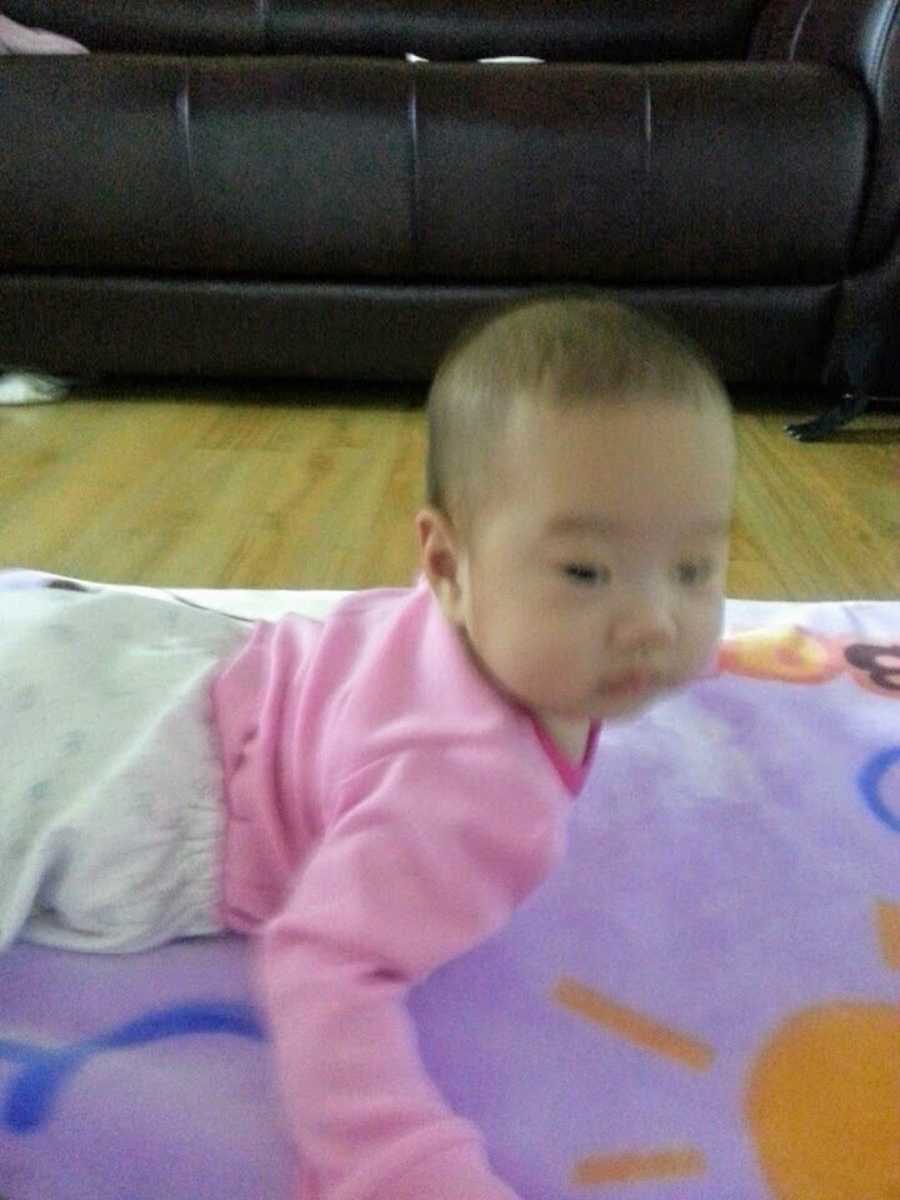 Marcus agreed we should look into it a little bit and just see what kind of information we could get on this child. Our friends helped us translate a message back, asking some questions about this little girl. Was she already matched? Was she healthy? How old was she? It had only been two weeks since Calvin left, when did they get her? The response left us wondering yet again if this little girl would be ours as well. We found out she was just 6 months old, not matched with a Korean family, and now a file being written for international adoption.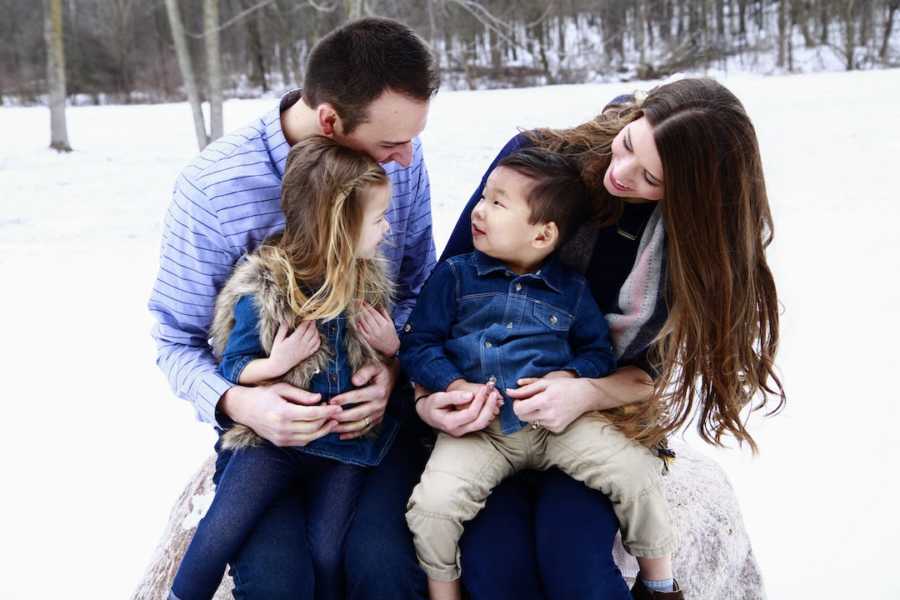 She had been placed in their care the same day Calvin came home with us. The thought of being in the same building with her made me cry. There she was, waiting for Calvin to leave, so she could be loved by his foster family. We inquired about her, but were told there would be no way to adopt her. We needed to wait 6 months until Calvin was home, and even then, we couldn't choose our own child. The door seemed to slam shut and we were sad, but in a way, relieved! It was in God's hands!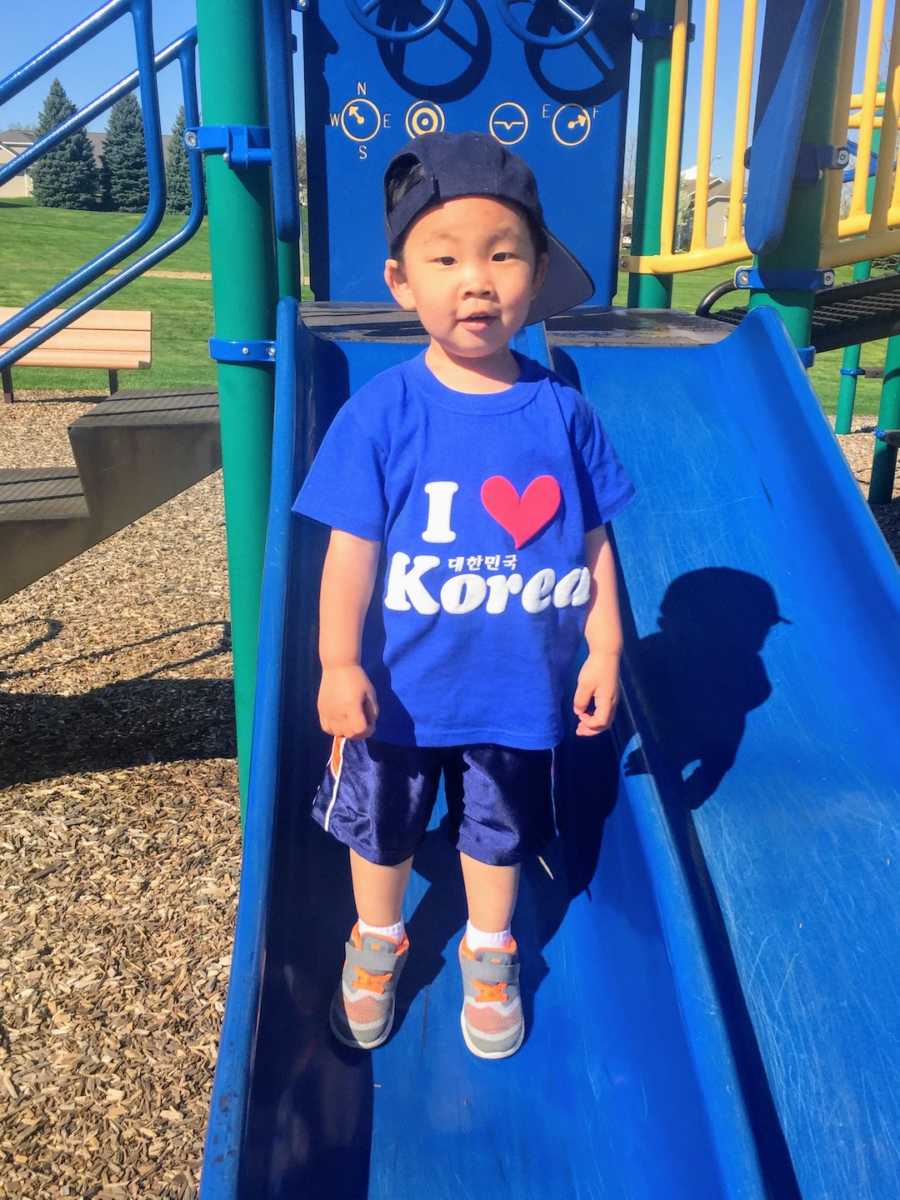 Just a month later, Marcus and I had gotten the kids down and were settling on the couch for the night when an email came through. The subject line was in Korean and I instantly clicked on it. I couldn't read it aloud fast enough. It was from our Korean social worker we had with Calvin. She had been matched with our little girl to advocate for her and place her with a loving family. She had heard we inquired about her, both from the foster family and our agency. She said we could adopt her. It was as if God was holding the door wide open, saying, 'Remember who holds the keys!'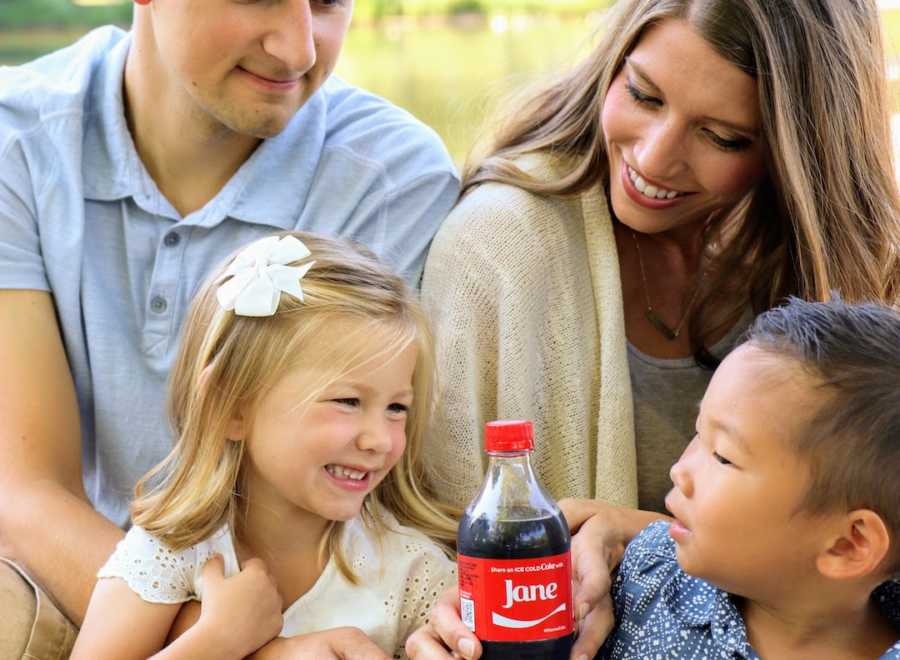 We started the process again, and that April, we were officially matched with our daughter, who we affectionately named Jane Yoon DeBoer. Jane, 'God has been gracious,' and Yoon is after her and Calvin's shared foster family. Jane's process was much quicker. In 9 short months, we were planning our travel to meet her. Our favorite part of our time with Jane was getting to spend the day with her foster family. They took us to their church, their favorite park, and treated us to McDonalds in their apartment.
While the language barrier made it almost impossible to communicate, our nods, pointing, and smiles showed our mutual respect, gratitude, and immense appreciation for one another, and the opportunity to spend the day with them in their world. To see where our kids slept, ate, played, and worshiped was such a gift.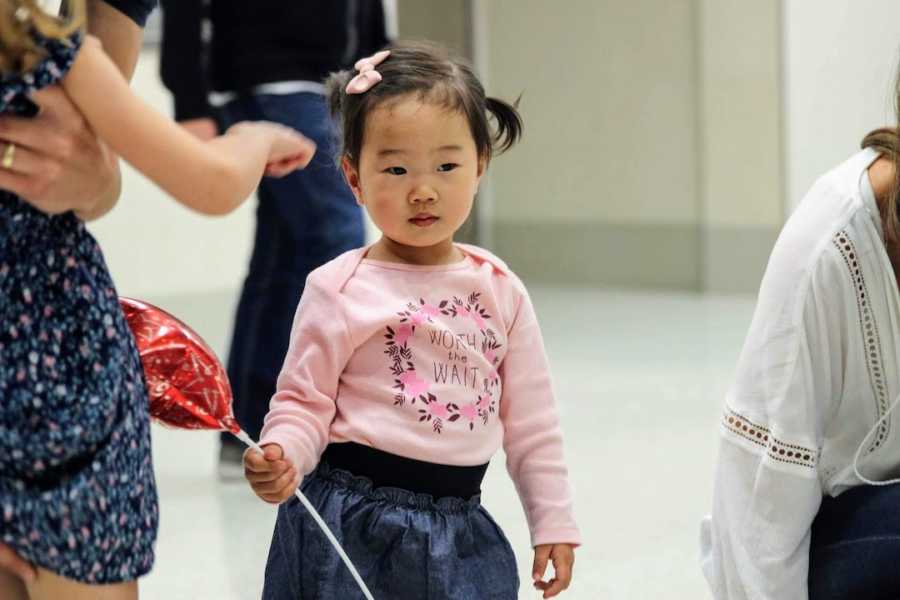 We know so many who adopt do not get this privilege. So many of my questions were answered. Our kids were loved immensely by their birth mother who chose life, their foster family who cared for them during their first years of life, by us, and by a loving God who knew them before any of us ever did. It's a lot to wrap your head around some days.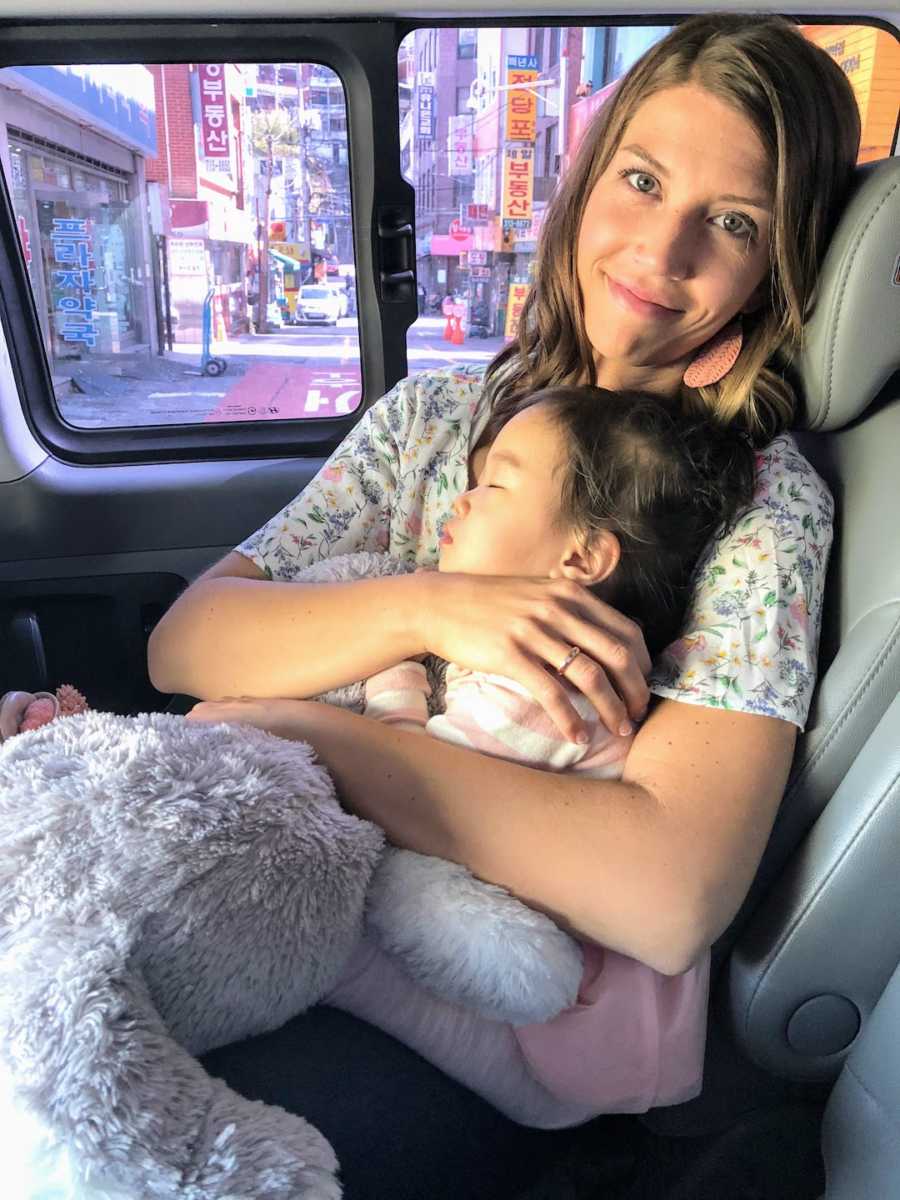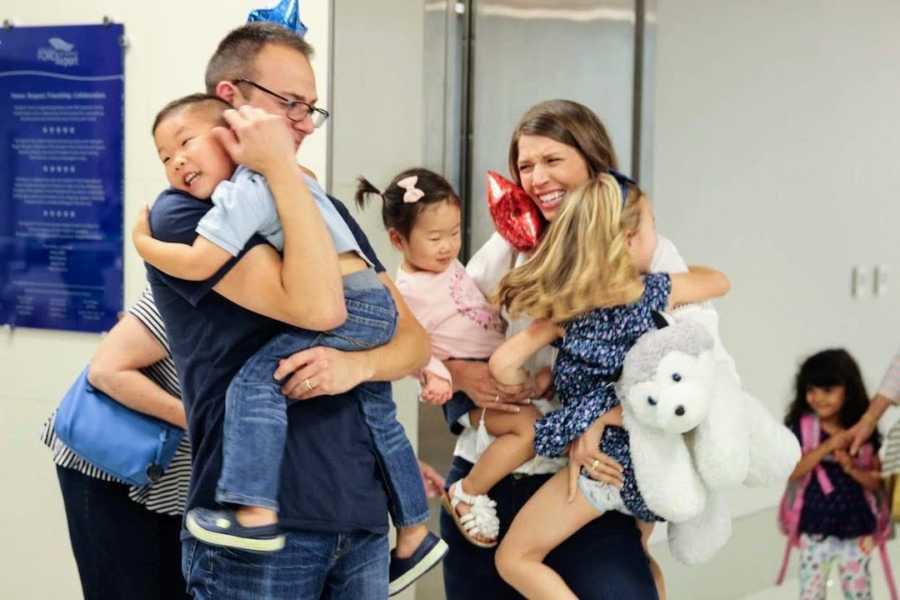 Jane came home only 4 weeks later and joined our family. Watching Calvin run to Marcus at the airport celebration reminded us we could get through hard times and bonding would come. Calvin's reaction was proof. Our family of five was united! Since Jane's homecoming, we have added one more biological daughter to our family.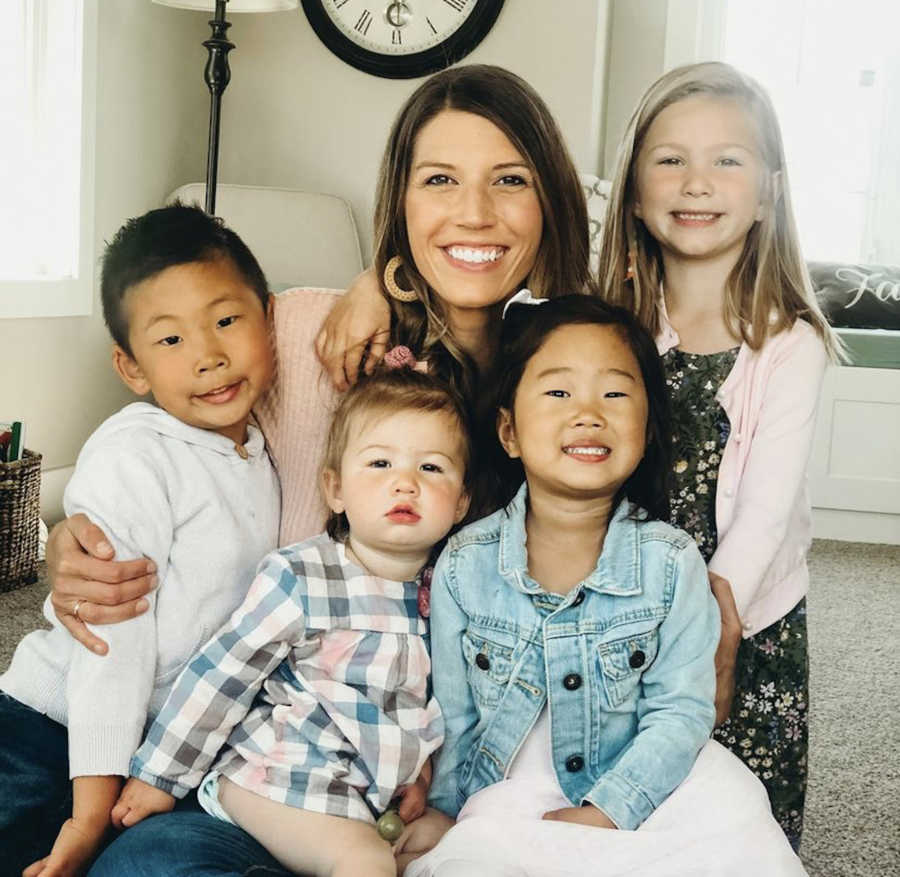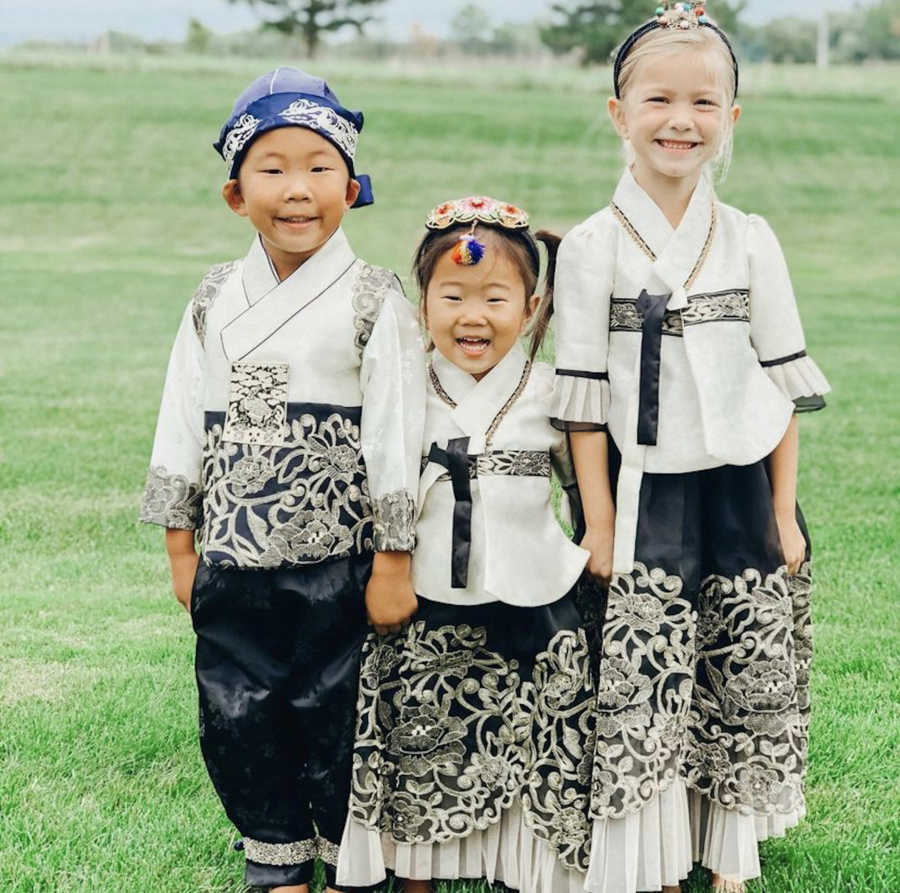 While our plan certainly doesn't look the way we had envisioned it six years ago, we are grateful for God's leading and courage to be obedient. His ways are always better, and we are incredibly blessed to call all four of the kids He has entrusted to us ours, and most importantly His."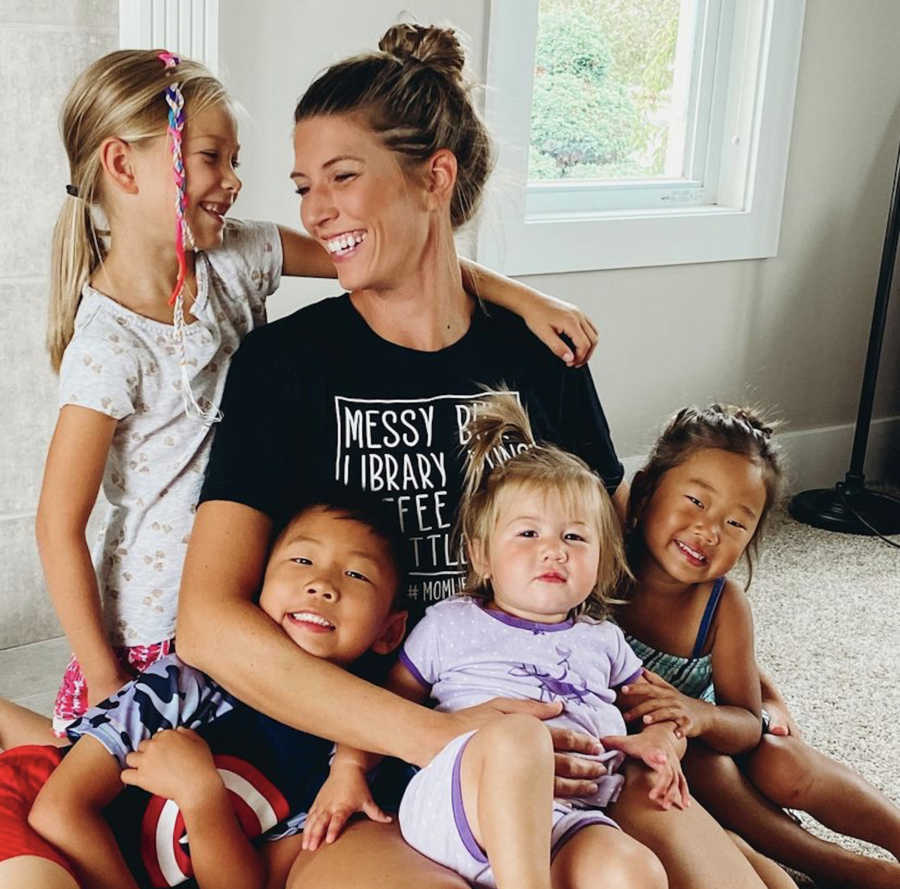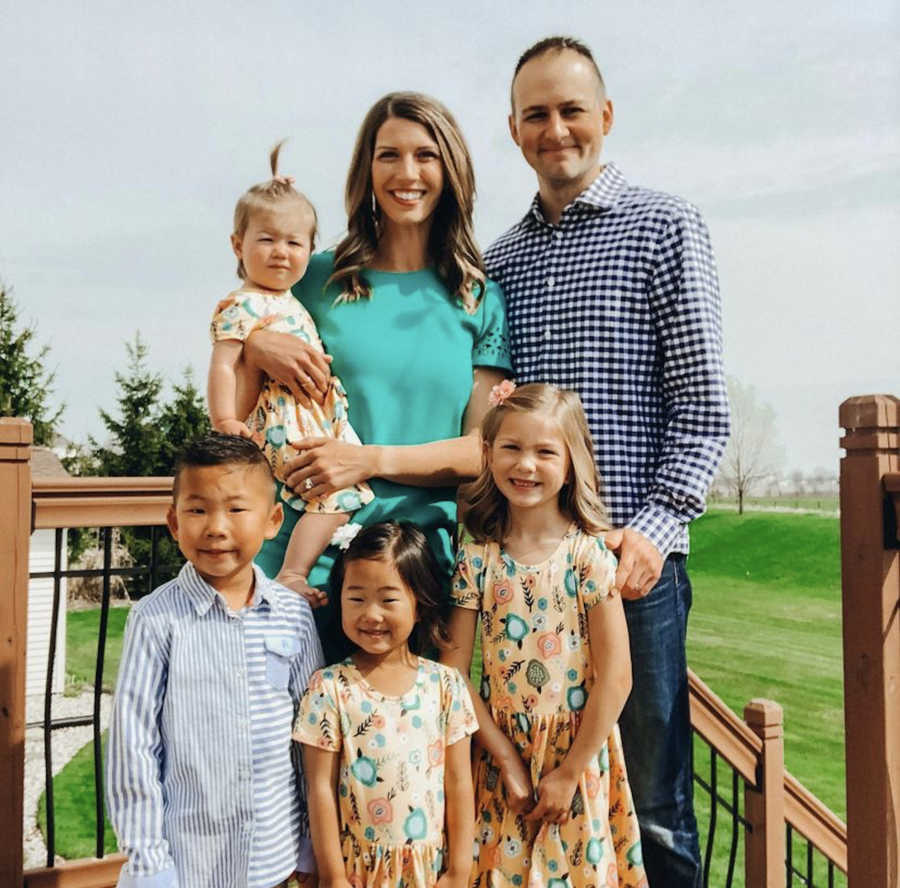 This story was submitted to Love What Matters by Jodie DeBoer of Grand Rapids, Michigan. You can follow their journey on Instagram. Submit your own story here, and be sure to subscribe to our free email newsletter for our best stories, and YouTube for our best videos.
Read more beautiful stories like this:
'He cried by the door. He was hoping we'd take him back. Our anxiety levels were through the roof.'': Mom shares international adoption journey, 'We can't imagine life without them'
'Why is your mom white?' Without skipping a beat, my son said, 'Families don't have to match.' My heart exploded.': Adoptive mom doesn't match children 'in color,' but says 'we know we match hearts' 
'I can't explain it, but I think these are our kids.' I didn't know if they were up for adoption. All I knew was I wanted to take them home.': Couple adopt sons from foster care, 'They're cherished'
Are you or someone you know looking to foster or adopt? Please SHARE on Facebook to make them aware there is a community of support available.