"We met Jorgie in October 2014. He was 2 years old and in his 3rd foster home. At 11 months old, Jorgie was severely shaken and abused. He suffered a traumatic brain injury along with many broken bones. Because of his many medical needs, he required a home health nurse to help at home which happened to be my sister in his 3rd foster home. My husband and I had just found out months before meeting Jorgie that we were unable to have biological children. Of course we were devastated but we knew God had a plan – we just couldn't understand at the time what it was. Until we met Jorgie.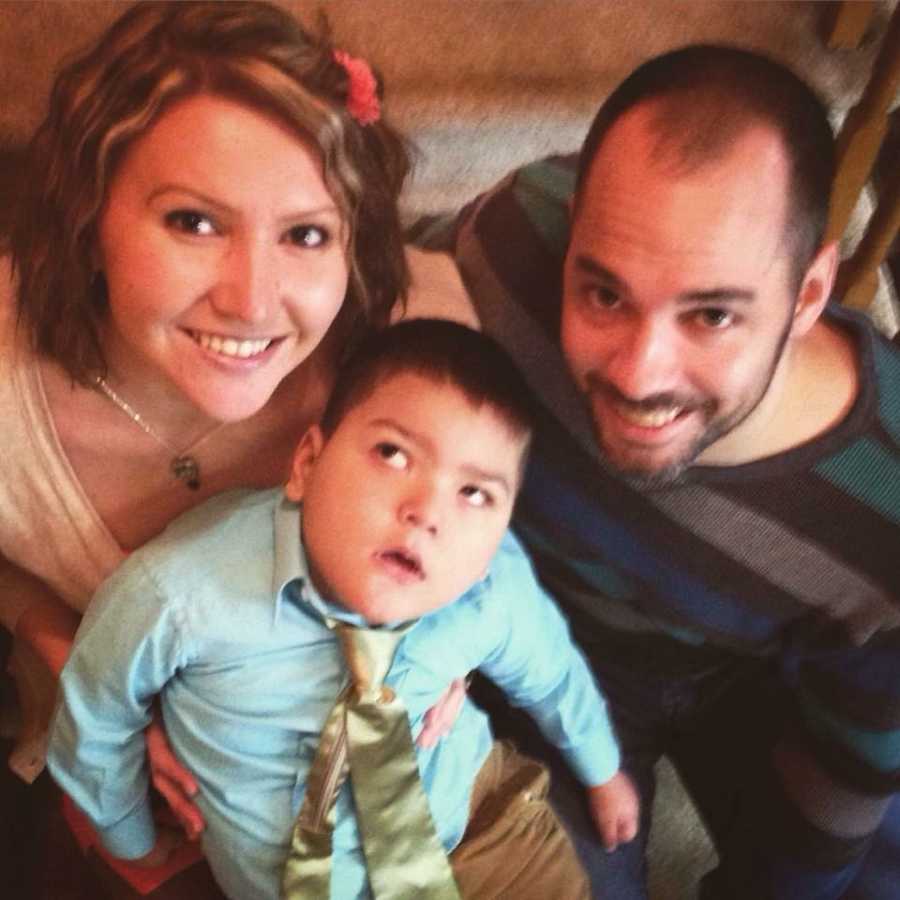 The family who was fostering Jorgie invited us over to meet him one day and I completely fell in love.  He was the sweetest little boy and so happy considering everything he went through. I would go to their house almost every day to see him. After much prayer, my husband and I decided to become foster parents to bring Jorgie home. We started trainings through the Bair Foundation, a nonprofit child and family ministry which serves kids in crisis. We went to see him every day to learn his extensive care. Jorgie is fed by g-tube and takes many seizure medications, so learning to care for him was extremely important. He came home with us and was adopted in December 2015. We thought we were done… God laughed.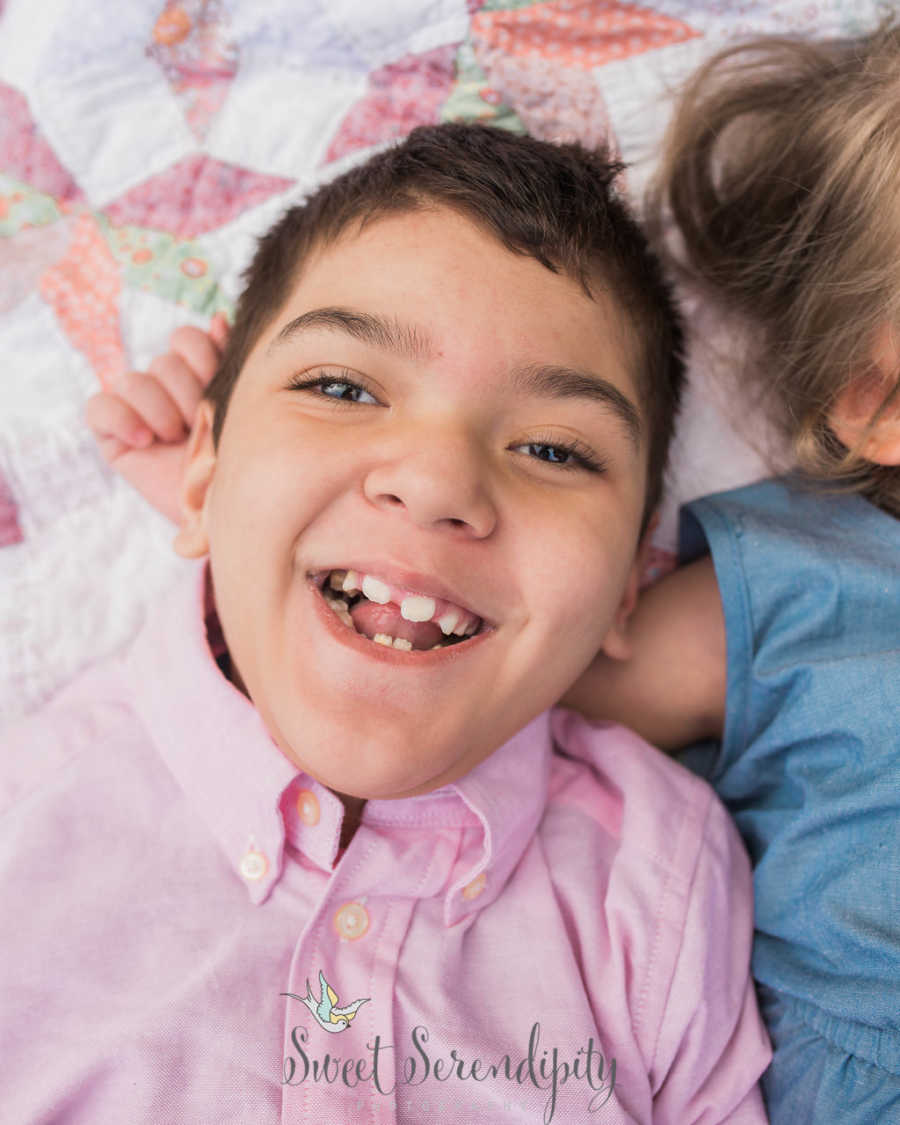 In the spring of 2016 the Bair Foundation called us about a 2-year-old little girl whose story was almost identical to Jorgie's. Taylor was 10 months old when she was shaken and abused. There's no way we could say no to this baby… she needed us. Taylor came home on our anniversary, August 9th. We were not only new parents, we were new parents of two children with special needs. We thought we were done… God laughed. Two months after that phone call, we became a family of 4.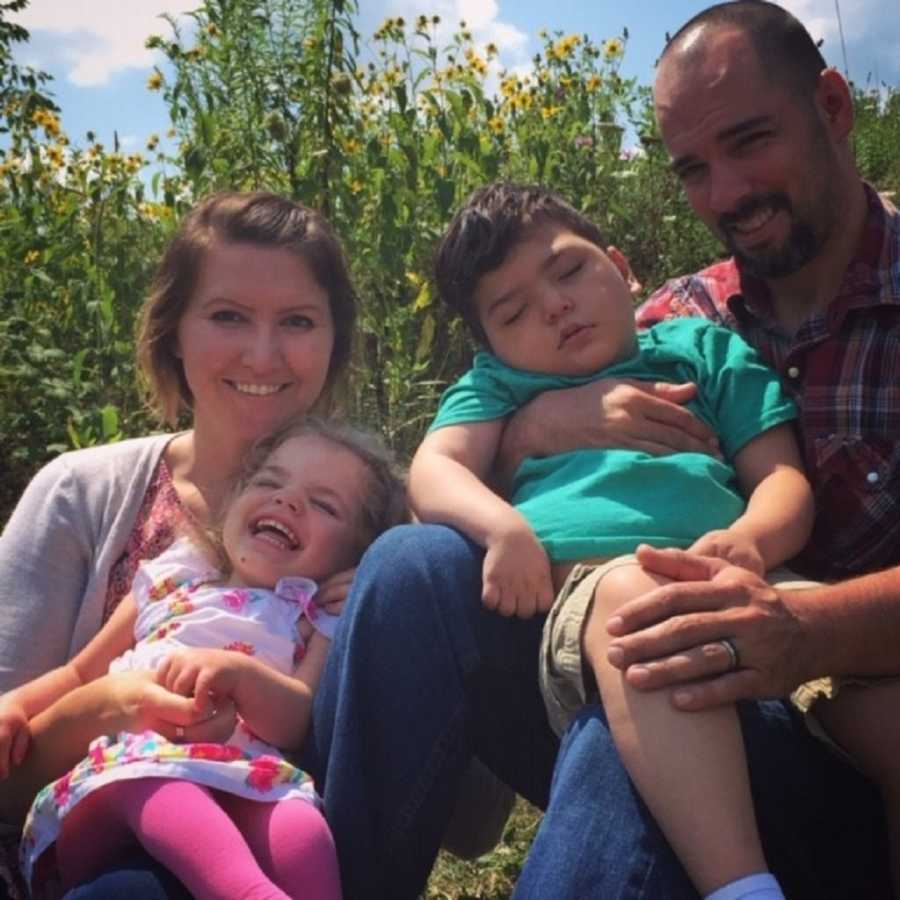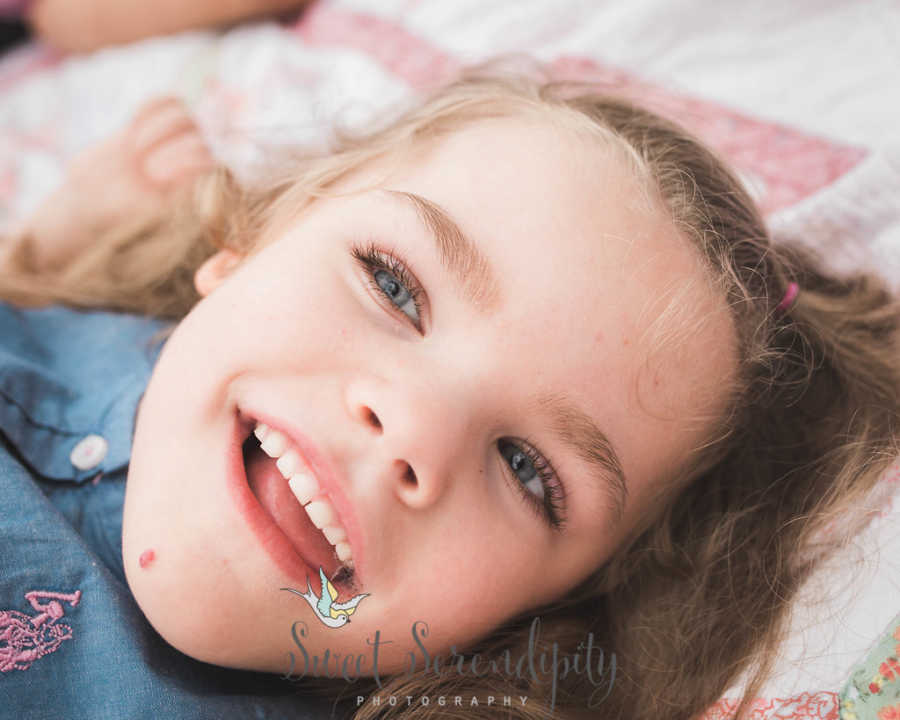 The Bair Foundation called again, but this time it was for a 2-month-old baby girl born addicted, and with a very rare birth defect called bilateral open lip schizencephaly. Everyone thought we were crazy for even considering taking on another child with so many needs, but if not us, then who? We left for the hospital and on the way, we were thinking of what to name her. We refused to think about all the bad they were telling us, and instead we were thinking of what to name our little angel. We decided on Rosemary. Rosemary and Taylor were adopted in 2016 and though Rosie faces many challenges, she is a very happy and healthy 3-year-old who just started preschool.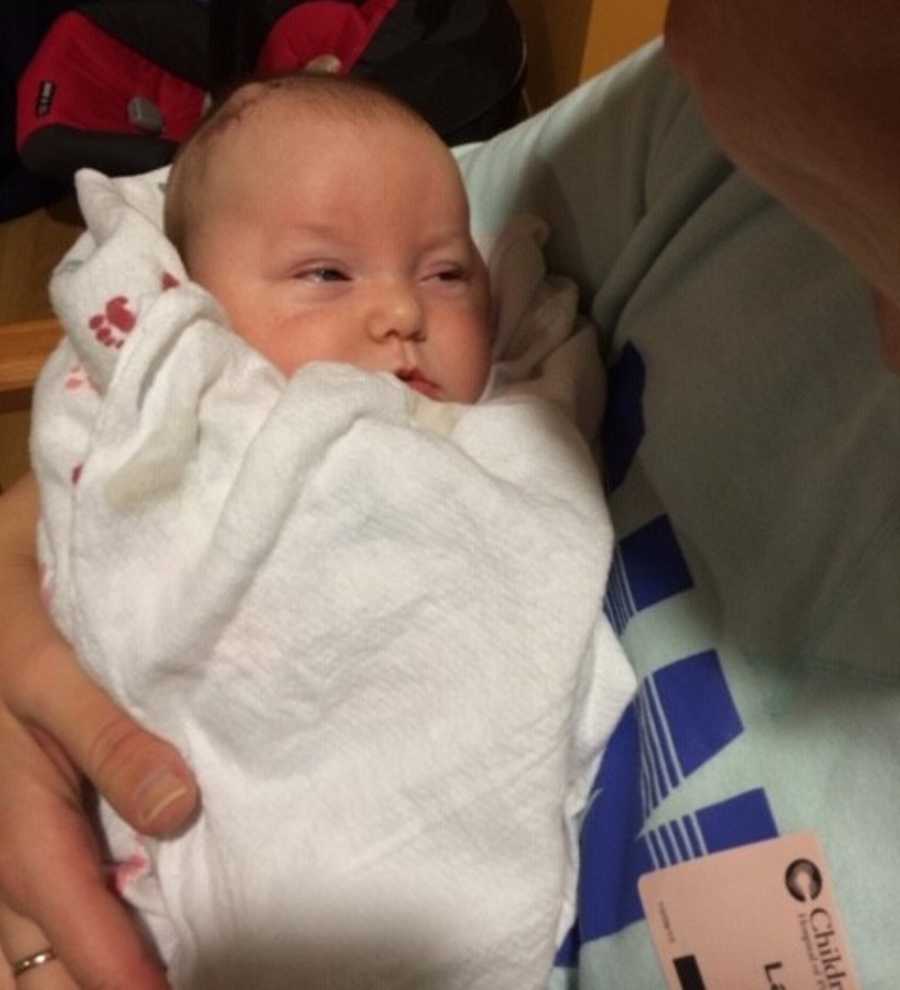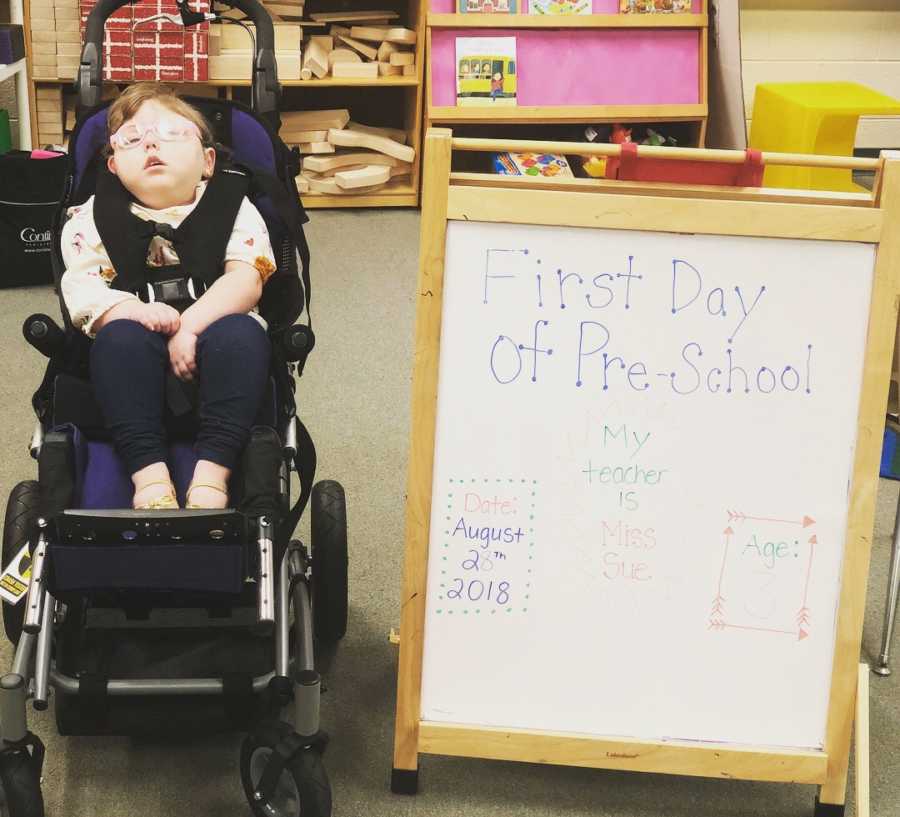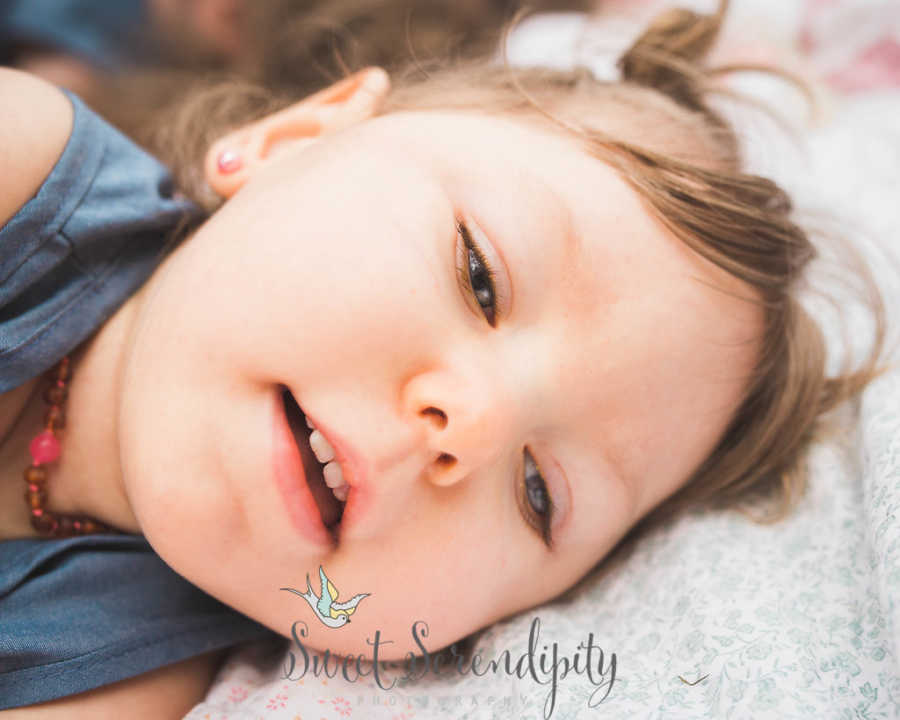 Our days are filled with therapies, doctor appointments, medicine times and feeding times. Routine is key and anything out of their routine completely throws them off.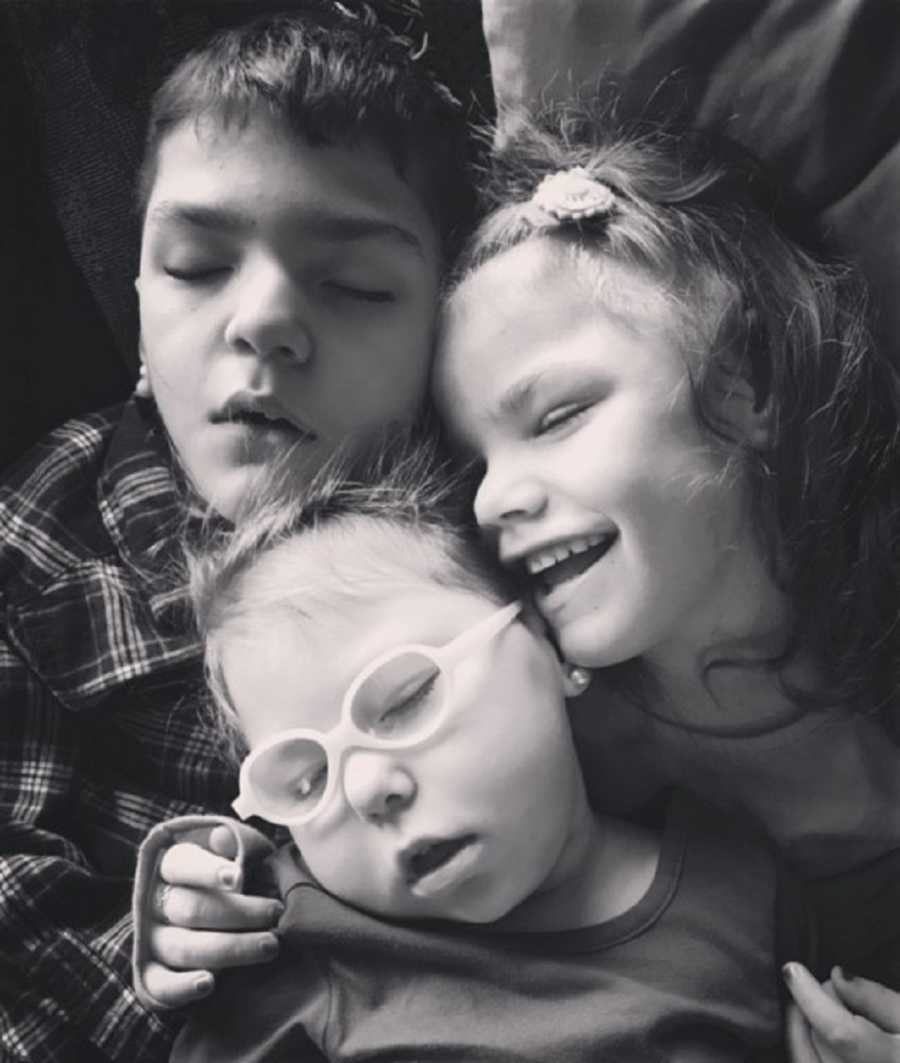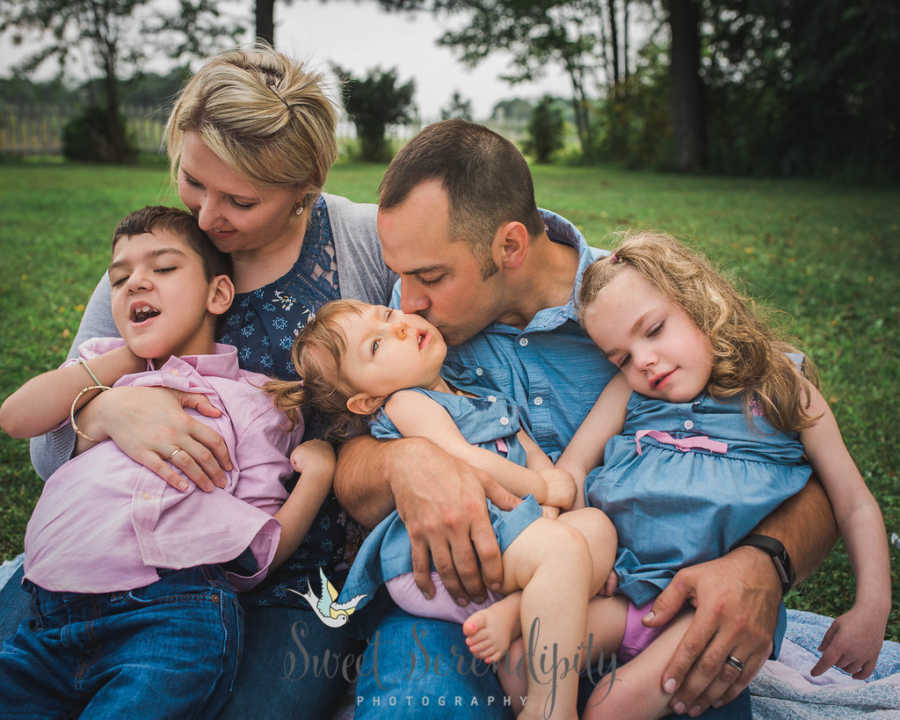 Jorgie loves his room and Frank Sinatra. His vision isn't very good so he has a love for music and is an old soul. Taylor is a princes. She has a little bit more mobility than Jorgie, but she still needs a wheelchair or to be carried. She recently participated in the 'More Beautiful You' pageant. This is a pageant for individuals with special needs. Everyone wins and their mission is to empower children and adults with unique circumstances and to make them feel beautiful. She absolutely loved the experience.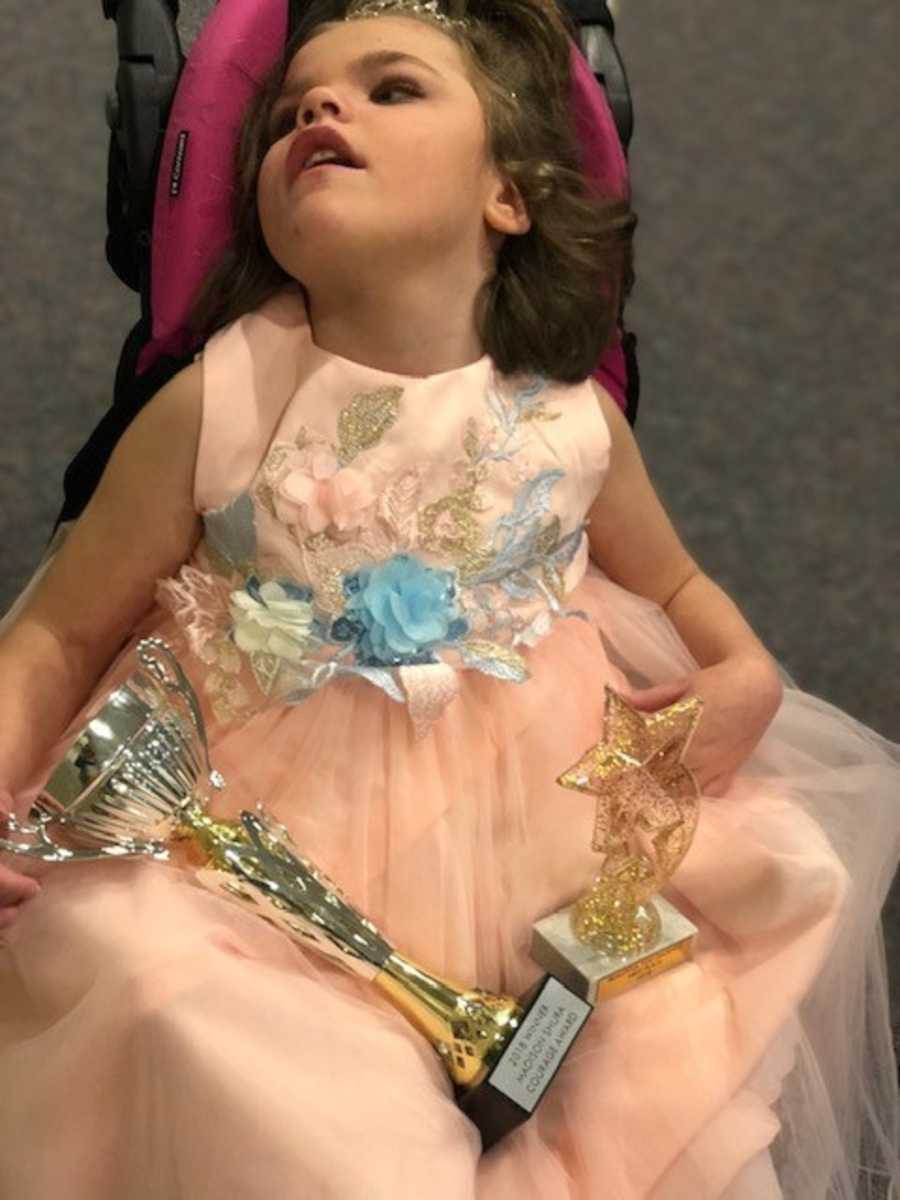 Rosie is our quiet girl…she loves puppy dog pals and cuddles.
Our outings are sometimes challenging but we want them to experience things like any other child. We like to go to the zoo and we swim a lot in the summer. Of course people stare but I usually meet their stares with a smile and introduce them. One outing in particular, Jorgie was unhappy to be away from his room and was really upset. Screaming and trying to wiggle out of his wheelchair. I was flustered trying to keep everything under control and trying to get out of the store as fast as possible when a lady walked up to me and just hugged me. With tears in her eyes she told me, 'you're doing a good job.' I don't think she knew how much that meant to me… and it's something I'll never forget.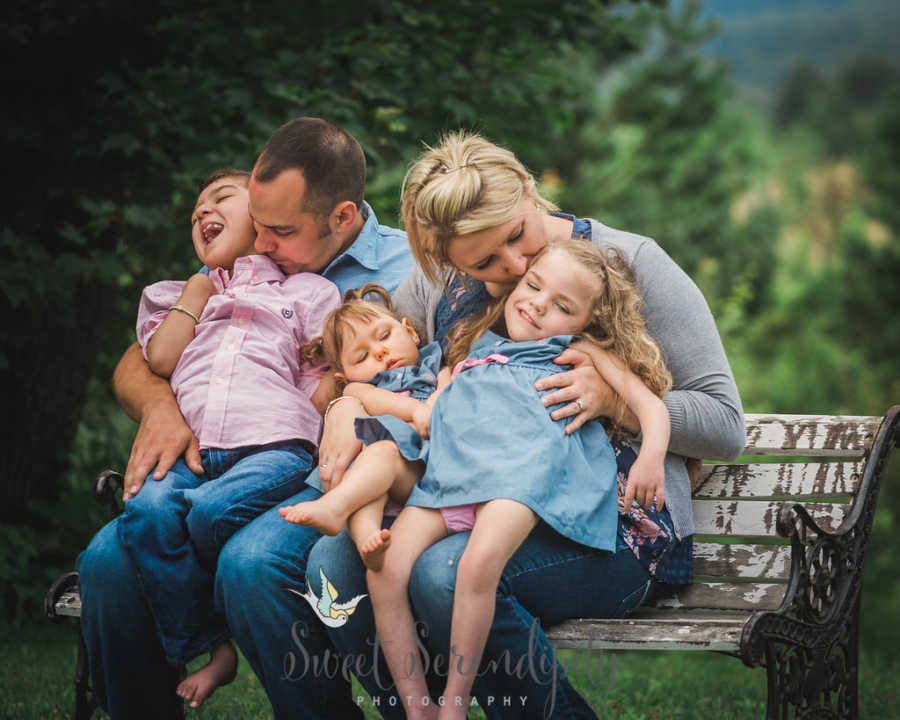 Our life is far from easy, but they are the air we breathe. They're our whole world. Their smiles and laughs are music. God called us to be their parents and for that I am so thankful. The kids are able to go to school and experience everything any other child would with the help of their phenomenal nurses. A huge thank you to them for helping us be sure the kids are living their best life.
We had no idea this is how our life was going to go, but we are so thankful to God for blessing us with our kids. People ask all the time, 'how do you do it?' We just do it… if God brings us to it, he always makes a way for us."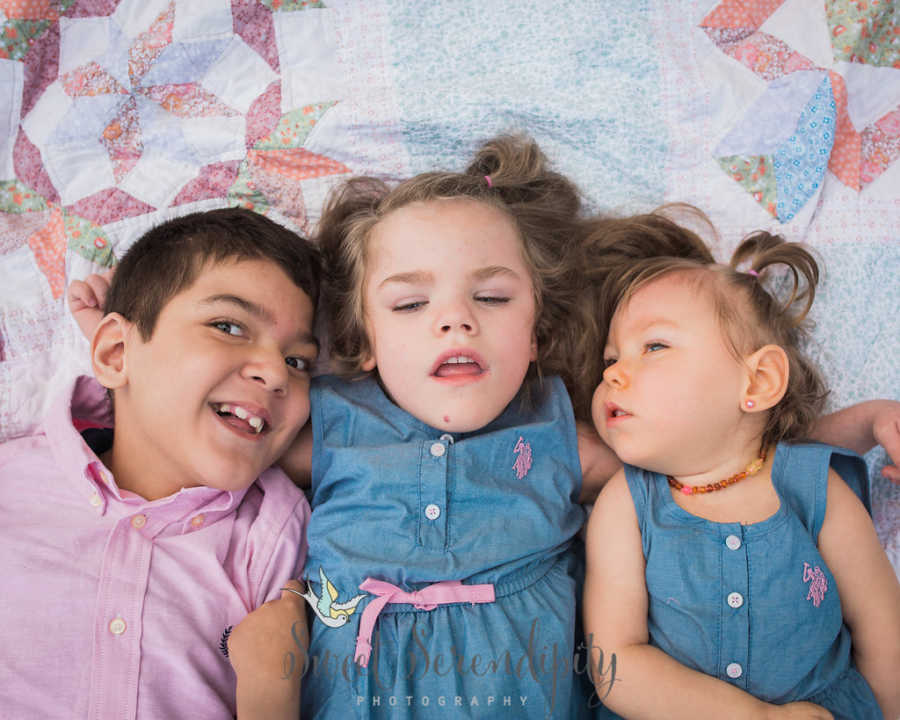 This story was submitted to Love What Matters by Lacey Rexroth of Pennsylvania. Do you have a similar experience? We'd like to hear your journey. Submit your own story here, and subscribe to our best stories in our free newsletter here.
Help us show compassion is contagious. SHARE this beautiful story on Facebook with your friends and family.