"Last night, I put up my Christmas tree and cried.
It happens every year.
Well, at least every year since my mom passed away, that is, making this the twenty-second consecutive year of hanging bulbs and wiping tears.
…And since my dad's passing seven years ago, the tears have kinda' doubled.
Such is to be expected, I guess.
Many of those twenty-two years, I felt such immense shame for feeling sadness.
'There are people who would kill to have what you have, Heather.'
'You have food in the fridge and a roof over your head. You are blessed in so many ways. Stop being sad.'
'Focus on what (and who) you have here on earth, Heather, not on those who you don't.'
Those were just a few of the thoughts that would swirl. Ones that would guilt me into wiping away the tears, pushing away the sadness, and pretending that everything was A-OK.
But here's the thing:
You cannot push away grief.
You just can't.
Sure, you can push back the frown, and the tears.
Grief is a strong force, it's going to show its face one way or another.
Through nitpicking an argument with my husband, getting upset at my children over nothing, closing cabinet doors with a little too much force, or raising my voice just a little bit too loud.
I can pretend with every ounce of strength I have that everything is okay but…
It's going to come out. It's going to show itself.
Whether we want it to or not.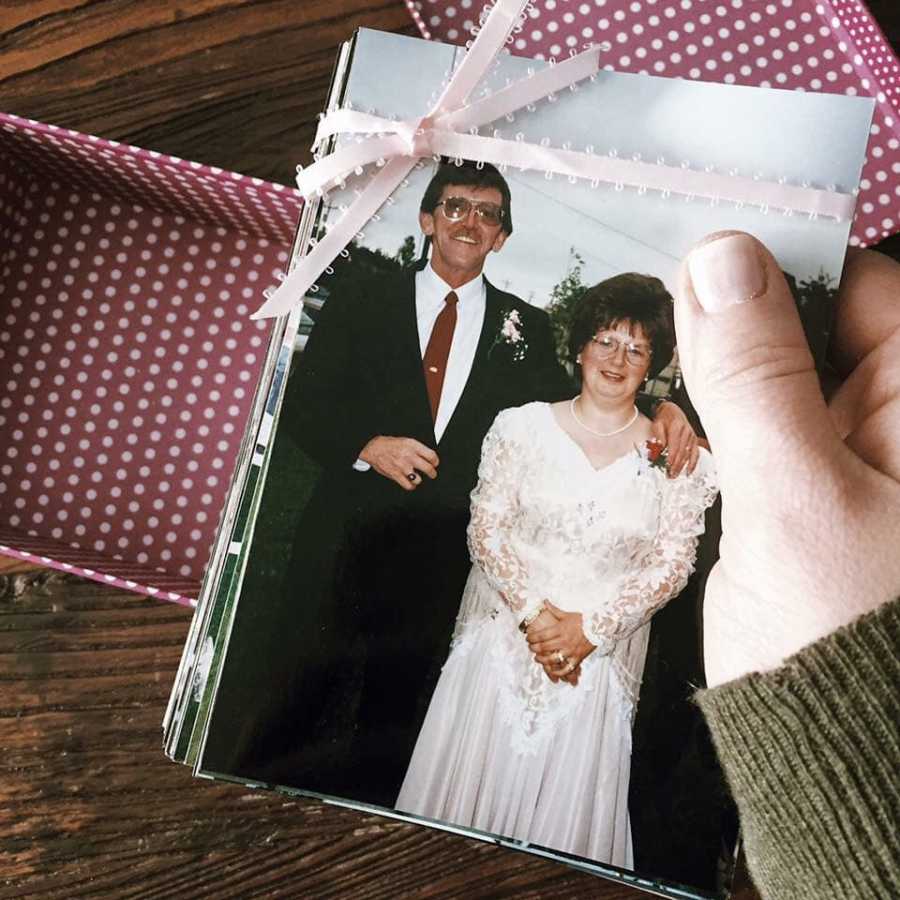 So, I have come to learn in these last twenty-two years that it's okay to feel my grief.
And to not only feel it, but to acknowledge it and show it.
It's okay to tell my children as I wipe away tears while hanging beautiful glass bulbs that I miss my parents a little bit more this time of year.
It's okay to ask my husband to bring home takeout because the loss of them hit me a little harder that day than others.
It's okay to decline an invitation out with friends, and instead of making up some sorta' excuse, let them know that my grieving heart can only handle a cup of tea and a soft blanket that day.
And you want to know what else I've come to learn in these twenty-two years of grieving?
People understand. They empathize.
And they truly want to know when you're hurting.
As for those who would rather you hide your grief, your sadness, your hurt? I've come to learn that has nothing to do with you, and everything to do with their discomfort with grief. Let's get something straight: You are not a teacher of grief, my friends. You are someone grieving. And not everyone was built to stand guard for a loved one's grieving heart, and that's absolutely okay.
Can I let you in on a little secret?
After Mom's passing, for many, many years I thought I hated Christmas. It felt hard to me. It was a heavier weight to carry as if the everyday weight of loss was not already enough.
But I've come to realize I don't hate Christmas.
I hated the pressure of trying to hide my grief, for what I felt was for the comfort of others.
Letting those tears fall? Acknowledging them? And allowing people permission to see them?
It's allowed me to witness an even more magical experience with Christmas. An experience that only those in this 'club' will experience.
It's allowed me to be loved even harder during a time when I need it even more.
Those thoughts all those years ago? The ones that shamed my grief by telling me how blessed I was?
They were right.
I am indeed blessed.
And owning my grief doesn't change that.
Joy and grief can co-exist.
Yes, even during Christmas."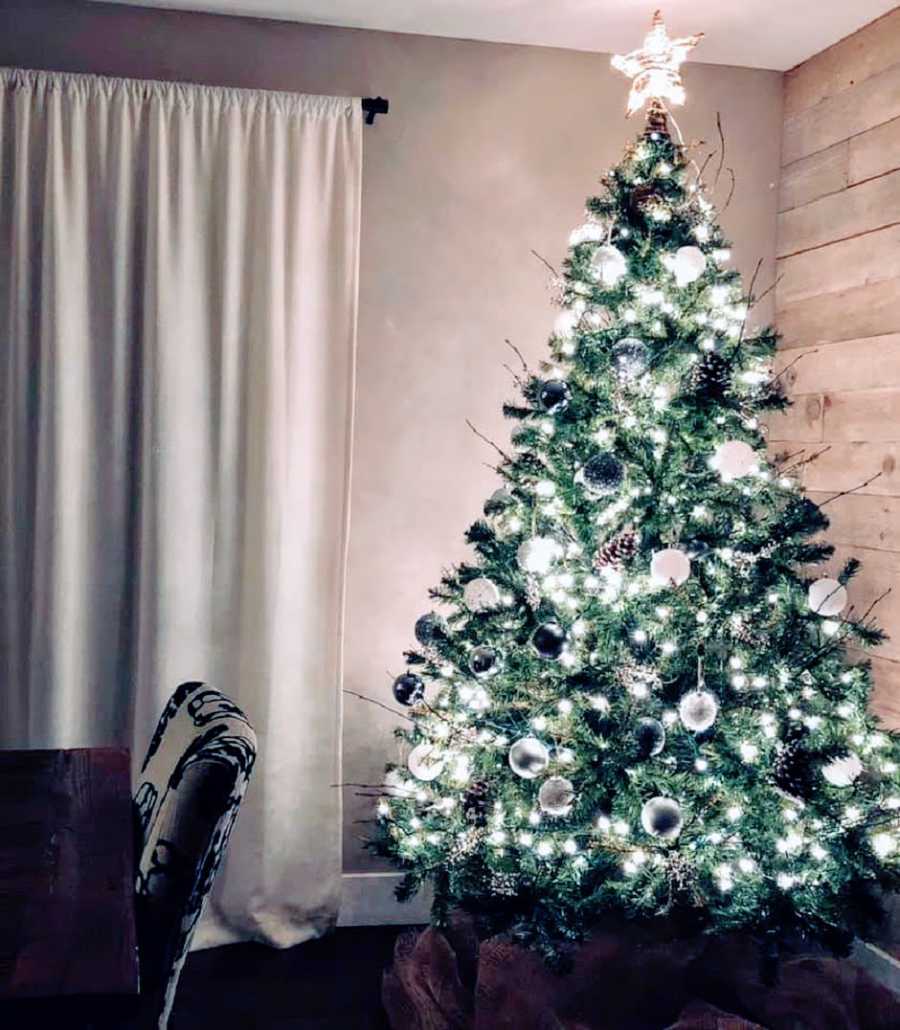 This story was submitted to Love What Matters by Heather Delaney of Love Always, Heather. You can follow her journey on Instagram. Submit your own story here and be sure to subscribe to our free email newsletter for our best stories.
Read more from Heather:
'I don't wait for my sister to ask before I take her baby. 'I'm bringing him to the bedroom, turning on my favorite show, and he is mine for the next 2 hours.': Mom of 3 urges 'stand in the gap'
'He doesn't buy flowers or cook romantic meals, but he always pushes the grocery cart.': Woman claims 'love is found' in small gestures, learns to accept husband as is
Do you know someone who could benefit from reading this? SHARE this story on Facebook with family and friends.