"Growing up, I wasn't surrounded by adoption. My church would push occasionally for international adoption or mention an 'orphan crisis,' but other than that, I was oblivious. It wasn't until I was married and my past mentor became a foster parent my interest was sparked. I've always loved children, and my inner-child is still very much alive. I began reading articles, books, memoirs, and statistics all about domestic adoption and foster care. I was shocked and almost angry I had never heard about foster care before. The desire to be involved in the lives of these children had been planted in my heart.
My husband and I married fresh out of college when I was 20 and he was 22. Unlike many couples, adoption was not something we had discussed prior to marriage. But once I became enlightened, it was a very frequent conversation. My husband was open but also unaware of the severity of the need. Lucky for all of us, when I get passionate about something, I am relentless.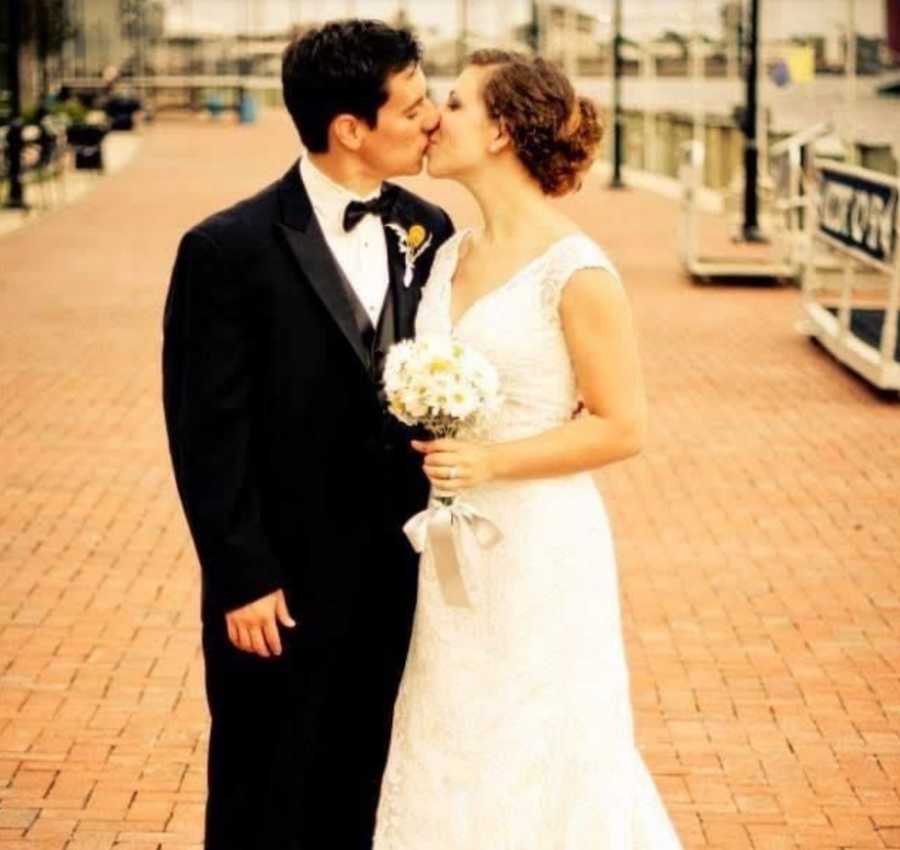 I relentlessly told him about the crisis in our very country. The crisis of 20,000 teenagers aging out of the system every year without permanent families. Right now, there are about 100,000 children waiting to be adopted. I told him about the link between foster care and educational failure, teen pregnancy, homelessness, and time spent in prison. The more he heard, the more he also felt there were more reasons to enter this world than to stand on the outside looking in.
When my husband and I moved from Mississippi to South Carolina where we now live, I discovered a group home that was within walking distance from our home I began volunteering at in 2015. Initially, I was an after-school tutor for their third through fifth-grade classroom. Little did I know, it was there I would meet my sons. I remember my introduction to the class. The students were chanting the last tutor's name and wanted her back. My oldest son was among them. I was drawn to him immediately, because of his sense of humor and bubbly personality. We developed a banter quickly. He would pretend to not understand something when really he did because he wanted me to come to help him.
I had no idea about the status of the children I was working with. I did not know if they were up for adoption or about to reunify with their parents. All I knew was I wanted to sneak most of them into my car and go ahead and take them home with me most days. One day, I inquired to one of the staff if any of the children were available for adoption. She said my two boys' names. I immediately lit up. Something clicked in my soul. I ran home to my husband telling him, 'I think these are our kids. I can't explain it.' At this point in our lives, we were both in graduate school and had not officially started the process to become foster parents. My husband pointed to the timing and said, 'Not yet. If they are ours, they will still be available when we are ready.' I was devastated. But I resolved to trust God and my husband's leadership.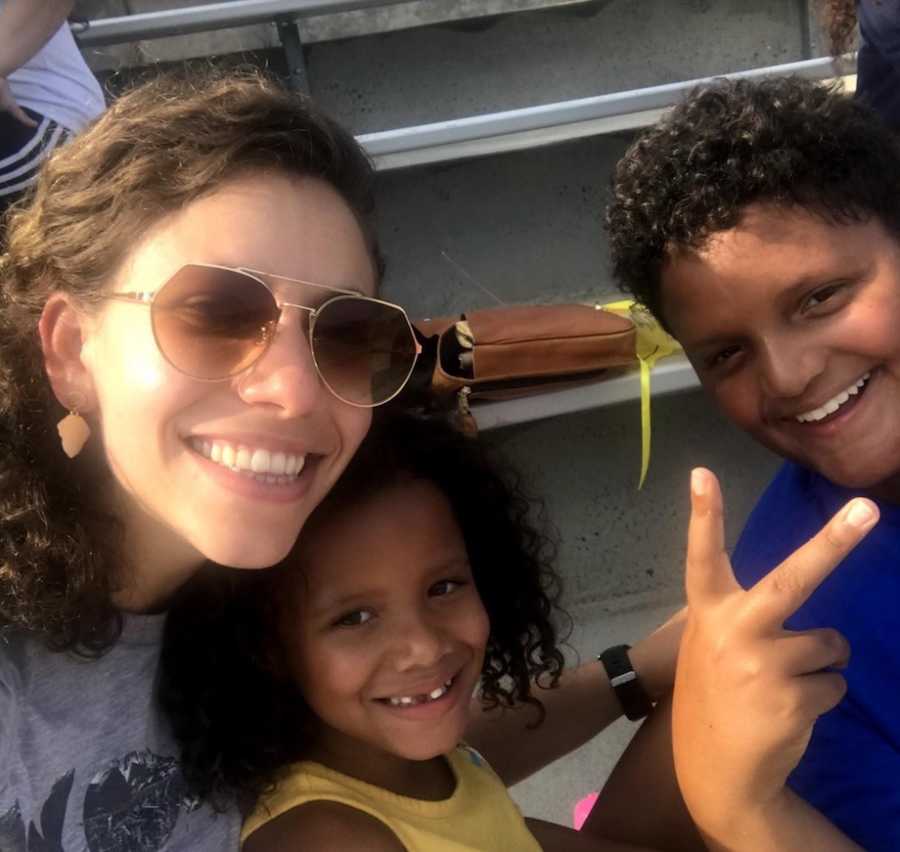 Shortly after this, the boys were moved from the group home to a foster home and I lost contact with them. I still thought of them often. I even had dreams with them in it, which freaked me out a bit! During this time, our best friends became licensed foster parents (I told everyone I could about the need for more parents!) and their first placement was my boys' younger sister, who I also knew from the group home. I broke out in tears when my best friend said her name and age. I knew who she was. Out of every child in the state, she was coming home to them. I again ran to my husband, 'Okay, now you see this is it, right?!' He was still not entirely convinced.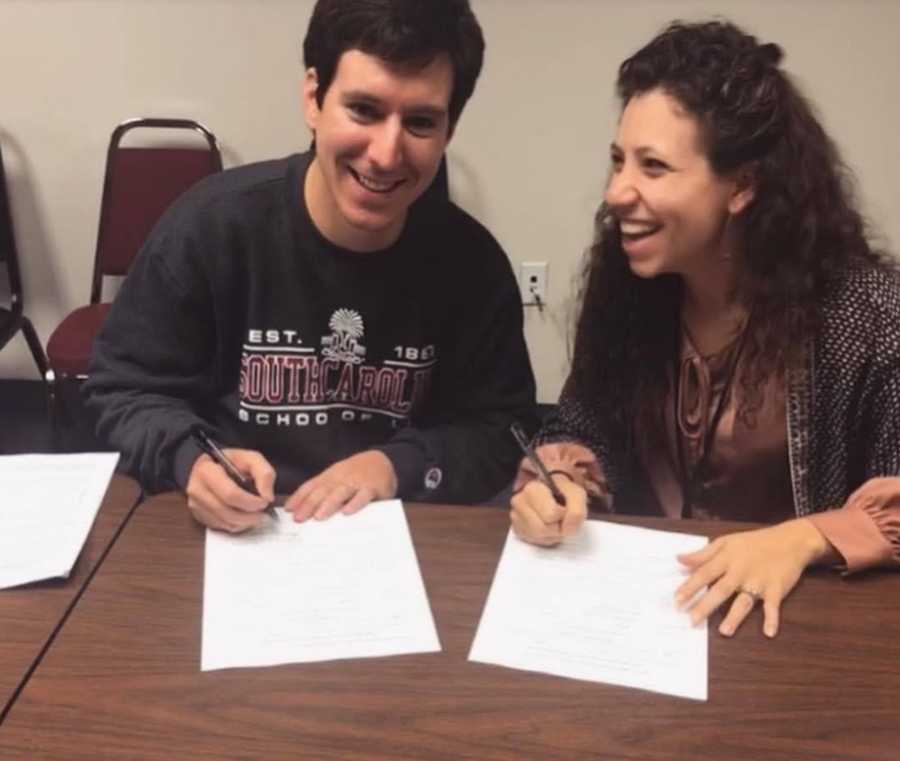 After this, I began looking to reconnect with the boys. It took many emails, phone calls, and prayerful nights. We met with their adoption worker and she told us confidently, 'I think these are your boys.' The journey to bringing them home was still complicated. But finally, after many bumps along the way, our boys came home on Halloween of 2017. In December of 2018, we legally adopted them and they are officially stuck with us!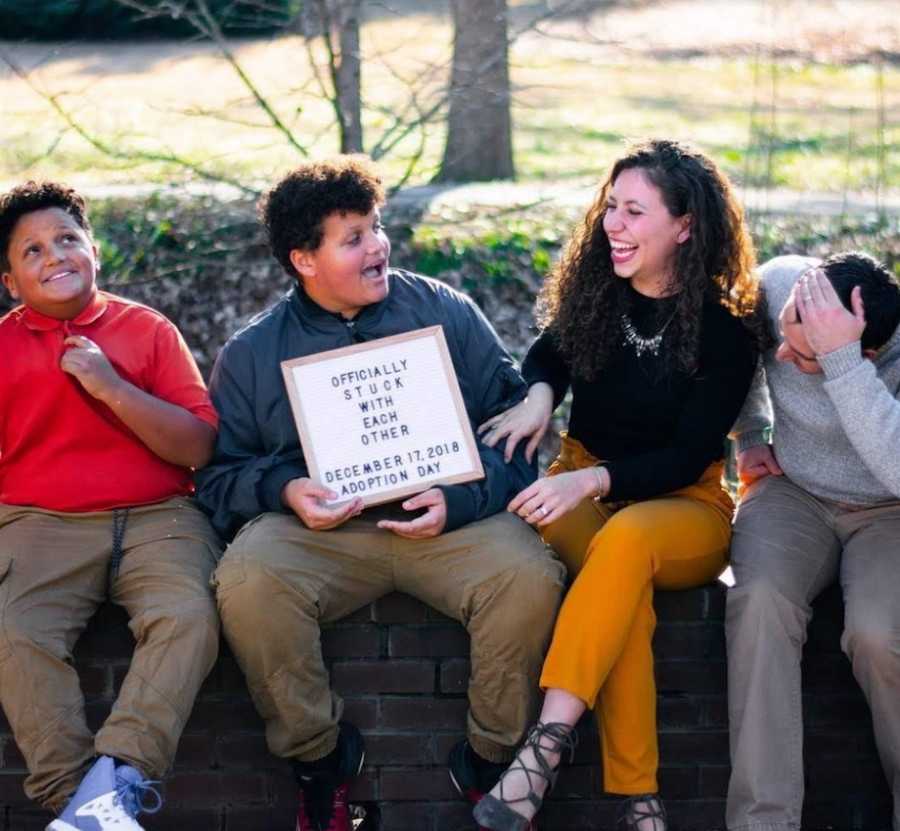 I thought then the waiting and fighting to bring them home was the hardest part. Boy, was I wrong! Some people reference a 'honeymoon' period when children enter their care. We were given no such gift. My kids rolled in guns-a-blazing. Tantrums, testing, and defiance from day two. There were days I truly did not think I would make it into the next one. I have often wondered how God could have possibly chosen me for this task because I often feel wildly inadequate. I wanted my knowledge of trauma and attachment and all that therapeutic 'blah blah blah' to make it easier for me to swallow when I felt rejected or helpless to soothe a child I was just starting to parent. I wanted my head knowledge to force my stomach not to hurt when they didn't want to talk to me or refused to do what I say. No matter how many books I read, despite the fact I had obtained a degree in professional counseling, regardless of my working in inpatient mental health with teenagers, I was still not prepared. I don't think you can be. There is no better teacher than experience itself.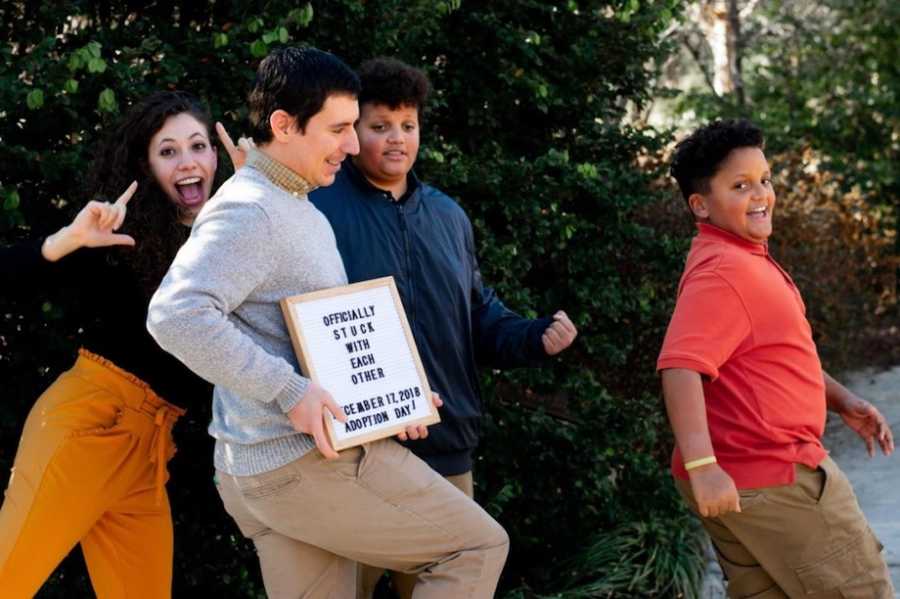 I wish I could tell you everything has gotten easier in time. That is not my story. Adoption is a trauma and what led my children to the point where adoption was possible has hurt them deeply. I have had to accept no amount of my love will simply wash away the pain and loss of their past. There has been much growth on all of our parts over the past 3 years of being a family. There is also the reality we have to fight for our connection. My children have more years without me than with me. I will never be their only mother. Being an adoptive mom has been the single most humbling, challenging, and stretching experience of my life. I can tell you many things have gotten easier. I manage my own reactions better. My boys handle frustration better, are more responsible, less reactive, and more open.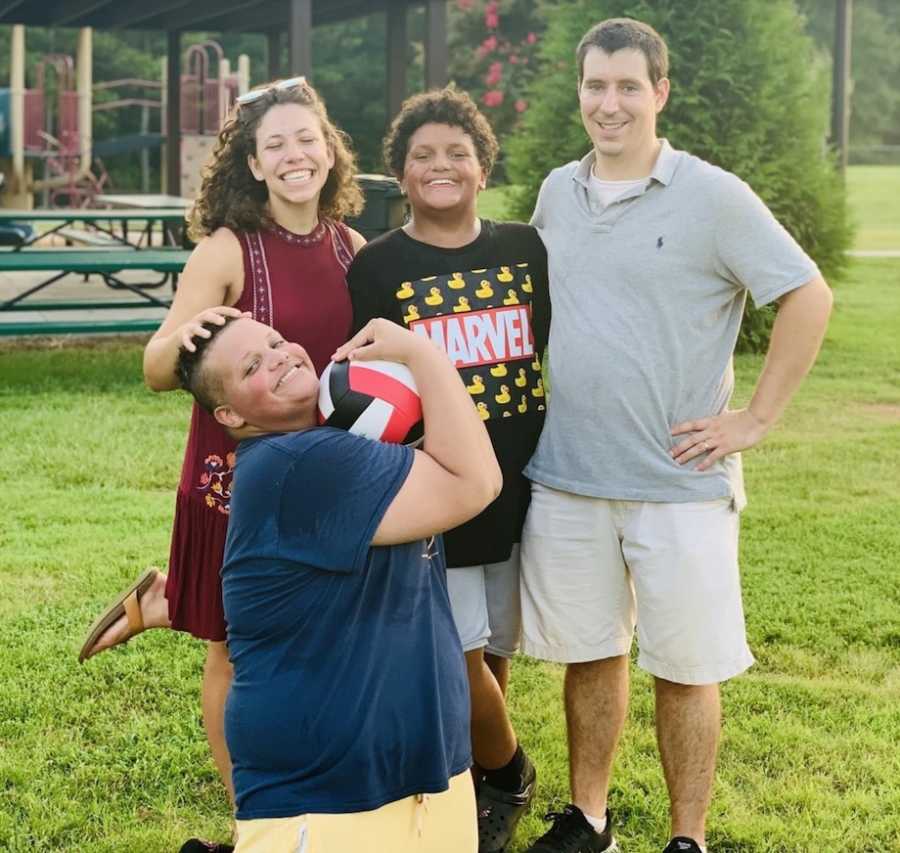 The best moments in my parenting journey have snuck up on me. It's tuck-in rituals of reading and laughing, spontaneous tickle fights, the boys making us breakfast, the pride on their faces when they tackle a new mountain, the first time they said, 'I love you' first, listening to them play together from the other room. And, don't forget – they are boys so lots of potty humor, weird smells, and wrestling matches. The in-between moments are my favorite. I love the posed pictures and holidays, too. But I get their most authentic joy and connection on 'accident.'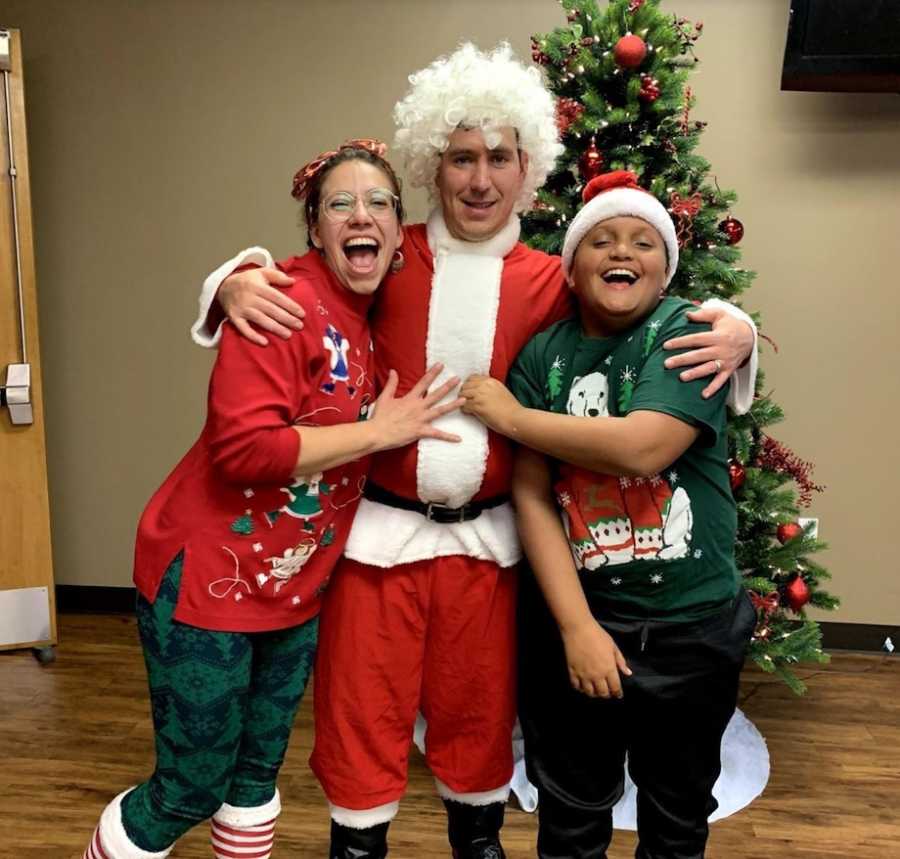 Since adoption, we have continued our foster license. We have opened our home to other older children who needed a place to rest their heads for a night or a weekend. It is heartbreaking to have a child begging you to let them stay. 'I promise I'll be good,' she said, "I won't even talk back." We had to know our own limits and capabilities and could not be the permanent home for every child who stepped through our doors. Even in the small moments I had with each one, I sought to know their hearts and their stories. I prayed over them and told them how very much they are cherished and loved.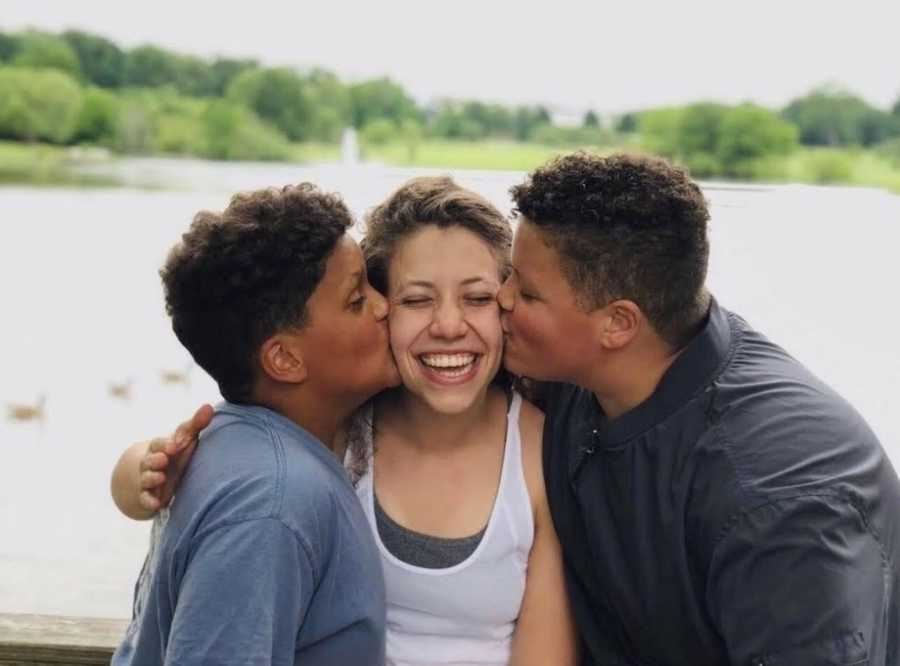 In the fall of 2019, a 16-year-old boy came for the weekend. He ended up staying for 3 months before we had to ask for his social worker to find another placement. I remember having judgment in my heart at times for people that would have children 'removed.' I thought about how hard that is on the children and thought the adults were being selfish. Then I found myself in the same situation. I was crushed by even thinking about having him leave our home. I have learned in this journey boundaries are necessary and if I am unhealthy and burned out, I am no good to anyone.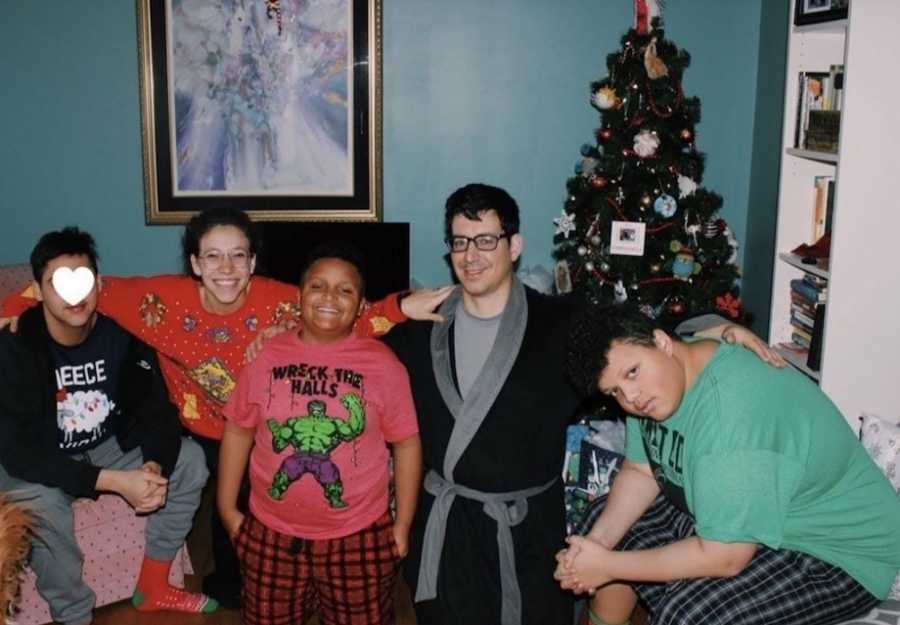 I rejoice today because though he is not physically in our home, he remains in our lives. He FaceTimes me multiple times weekly. He refers to me as a second mother, and I to him, a son. I have learned love and support don't always look the same way in every situation. I have also learned though I felt like a failure for him not remaining in our home, he has proven to me even a few months of love, stability, and security can matter. He tells me often what an impact we continue to have on his life, and it quite often brings me to tears.
Receiving feedback from others during our process has been a challenge at times. I often hear people tell me what a 'saint' I am, or how they 'could never do that.' This is why I work so hard to express I am not special. I am not a superhero. I am a person. I question myself, I take things personally, I wonder if I am crazy. We are not perfect. We have simply been willing.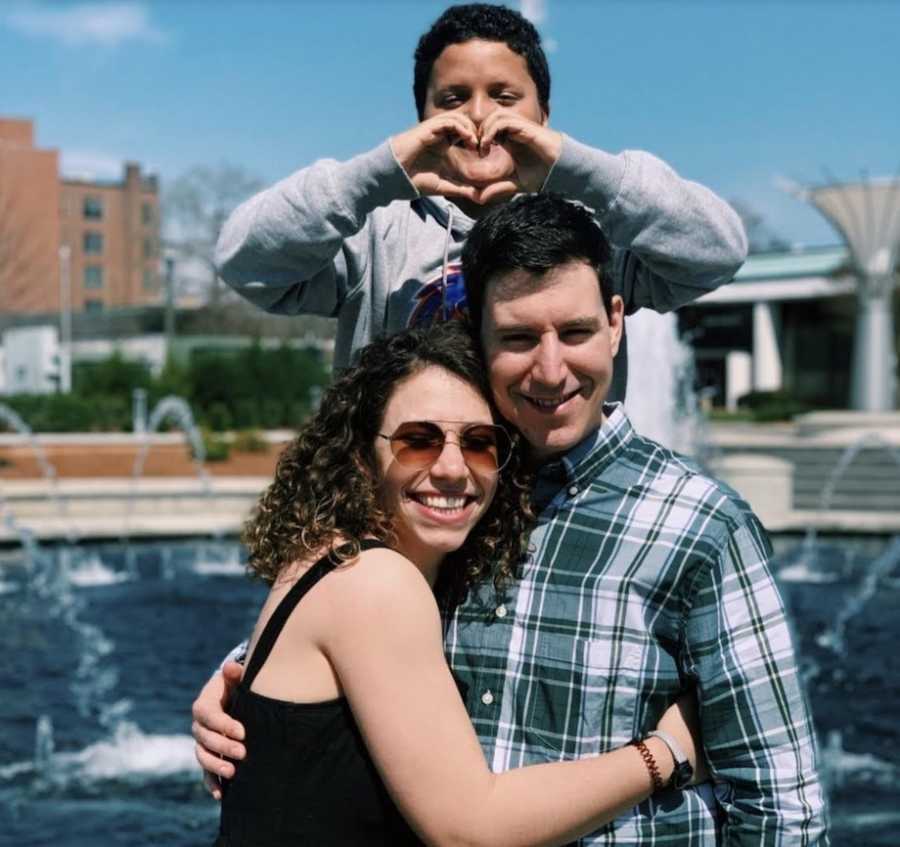 We have also been questioned about pursuing older foster children. It's a very strange feeling when
you feel you have to prove to the world why you want your kids. We don't love anyone because of a merit badge. I believe love is a basic human right and desire. We felt compelled to stand in the gap for children who have a harder time getting adopted. People were right: my children have baggage. They had habits they did not get from me. They entered my home in the most challenging parenting years. But we refuse to just throw in the towel when it comes to 'difficult' kids because we won't be able to make them look like what we would classify as 'good kids.' We are all worthy of love. We all need belonging. It is not something we outgrow. If the roles were reversed, I would hope someone would step out on a limb and choose me.
The hardest part of this journey is the lack of a guarantee my children will heal from their wounds and be productive and purposeful adults. I don't have a seal for that hope. But I can tell you what I do have. I have proof change is possible. I have seen my children conquer fears. From sleeping on the floor in our room to being independent. From refusal to ride trains and water slides to doing so with confidence. I have seen my children go from testing my love constantly to accepting it and basking in it. I have watched self-confidence grow. I have seen gratitude and empathy. I see a yearning to be loved, accepted, and gracious to others. I see a desire for something better. On my hardest day, I never regret the choice to love my children and open my home. I know why I do it, and every day I keep finding the strength for how I will keep going."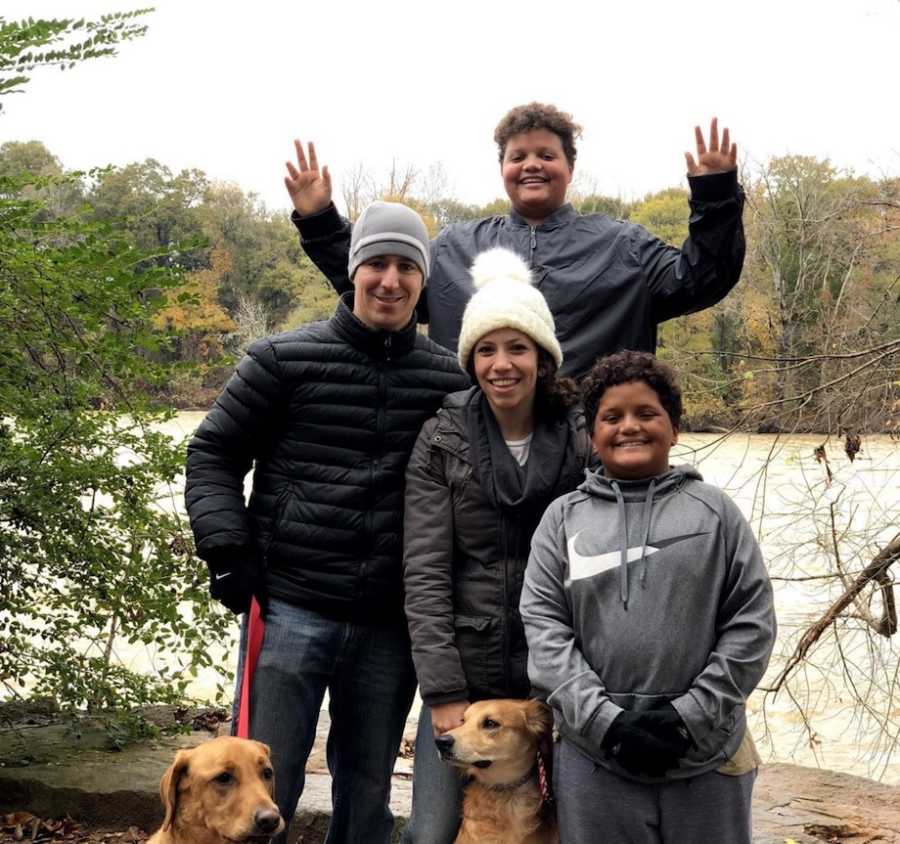 This story was submitted to Love What Matters by Patricia and Brett L. from York County, SC. You can follow their journey on Instagram, Facebook, and their podcast. Do you have a similar experience? We'd like to hear your important journey. Submit your own story here. Be sure to subscribe to our free email newsletter for our best stories, and YouTube for our best videos.
Read more amazing adoption stories here:
'Did he think we abandoned him?' I was still grieving. He hardly slept day or night. I struggled to feel connection.': Couple foster to adopt, 'If you don't get attached, you're doing it wrong'
'She's sending me away. She says I'm a bad kid and I'm wrecking her life. Why doesn't anybody love me?' I held his little hand, crying hard. 'Will you adopt me?': Woman adopts boy from foster care, 'He's the missing piece we didn't know we needed'
Are you or someone you know looking to adopt? Please SHARE on Facebook and Instagram to make them aware there is a community of support available.