Life With Our First Four
"Our journey through life, marriage, and becoming parents looks completely different than I had imagined. I don't think Stan and I ever imagined we would bring multiple children into our family through adoption, yet alone, children with significant special needs. While this journey was somewhat unexpected, I would not change a single thing. We have hobbled through some very challenging times, yet were met with unspeakable joy only the Lord can give.
Stan and I have been married for almost 24 years. We knew from the moment we started talking about marriage we wanted two or three children and that I was to be a stay-at-home mom; after all, this had been my dream since as long as I could remember. After being married for 2 years, I became pregnant with our first child, Addison. Oh, how I loved being a mother, and Stan was an amazing father. He worked very hard as a Deputy Sheriff, and still does 28 years later, so I could be home and raise our kids. Over the course of the next 10 years, we were blessed with 3 more beautiful children. That's right, we have 4 biological children! 
Not only am I a stay-at-home mom, but I also homeschool all of them. We live off one income, so as you can imagine, financially, we have encountered hardships through many seasons of life. However, Stan and I have always remained in agreement our family thrives and works best with me remaining at home with our children. We are okay with only having one vehicle and living within our means if that is what it takes to make it possible. We have never been those who are easily influenced by others or felt the need to keep up with the standards of the world. We make decisions based on how we feel the Lord is leading us, as you will see later in our journey. As the years rocked along, we thought we had everything mapped out just right, and then, the Lord stepped in and threw us a surprising curveball. Well, I saw it as a surprise curveball, but looking back, I can see it was Him at work preparing us for what He was calling our family to.
The Call To Adopt
In the fall of 2014, I paced the streets of my neighborhood as I spoke on the phone with Stan's sister, Rhonda. These phone calls were very few and far between. Rhonda started the phone call with this statement, 'I need to tell you something and I am not quite sure what it means. I had a dream the other night and saw Stan holding a dark-skinned little girl and she called him Daddy.' Before I could even process what was being said, tears began to flow uncontrollably. I sobbed, and Rhonda apologized because she thought she said something wrong. I assured her she didn't, and knew the tears and my response to her statement was only the Lord. 
I ended the phone call with her and immediately went to find Stan. He was in the pool, cleaning it. I told him what Rhonda shared with me, and he became emotional as well. You see, Stan and I would occasionally speak of adopting one day, but the topic was put on the back burner, and I honestly think we had written it off our 'to-do' list. Not long after that phone call, Stan and I were relaxing on the couch. Stan was on his phone and I was scrolling through YouTube, looking for worship music. I landed on a video of a Filipino boy singing 'Rooftops' and I began to sob. 
The Lord very clearly gave me a vision of a little girl with pigtails, big brown eyes, and chunky cheeks in the Philippines. We were to bring her home through adoption. It was so clear. Stan and I are procrastinators by nature. Even though the Lord very clearly showed us His plan for our family, we still said we would 'pray about it' until the beginning of the year. If that's not the most 'Christianese' thing to do, then I don't know what is! Praying about whether we should obey Christ or not, is nothing more than disobedience. 
So, Stan and I jumped all in. We chose to adopt not because we were looking to grow our family. We chose to adopt because, as followers of Christ, we are to glorify Him in all we do. We are to walk in obedience to His calling, and for that reason alone, we chose adoption.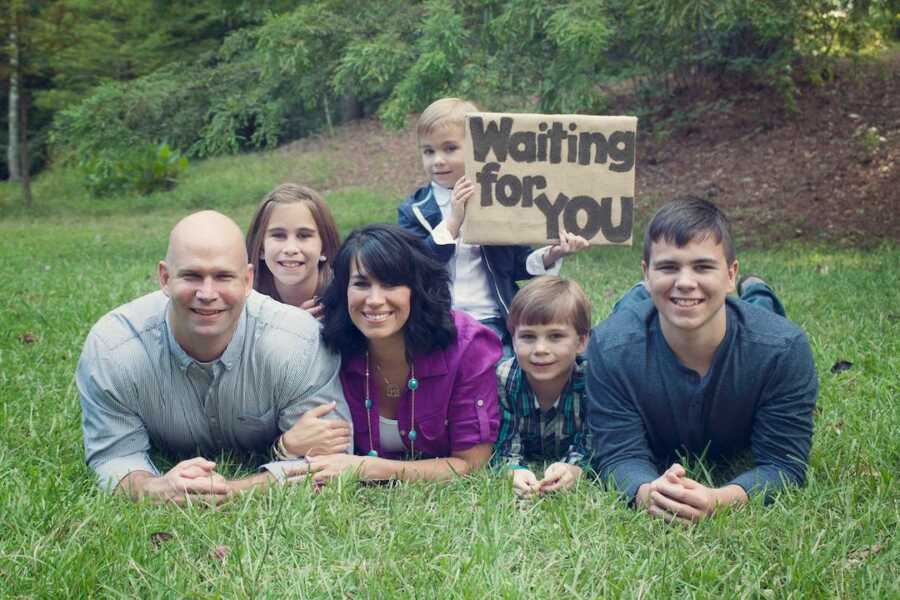 Embracing Special Needs Adoption
Little did I know, the Lord would also call us to special needs adoption. It was scary, and insecurities came flying left and right at us. Could we do this? Are we equipped? What special needs will we say are too much? Going over the long three-page list of medical conditions we would or would not accept in a child was HARD. We felt so selfish. We couldn't turn a child away because they came with baggage, but we didn't want to stretch ourselves too thin either. I am ashamed to admit those thoughts we once had. The Lord spoke to Stan very clearly on this topic and said, 'What if when I adopted you, I would have said you had a few too many problems?' That was a game changer for us. We then chose to accept any child the Lord proposed for our family and for His glory. 
After 13 months of paperwork and heartache, we finally saw our daughter's face. She was exactly the vision the Lord had given me in the fall of 2014. Chubby cheeks. Big brown eyes. Perfection. Her file came with many medical conditions that were scary, but we knew she deserved a YES from our family. We knew if we did not step up for her, then who would? She was worth it all.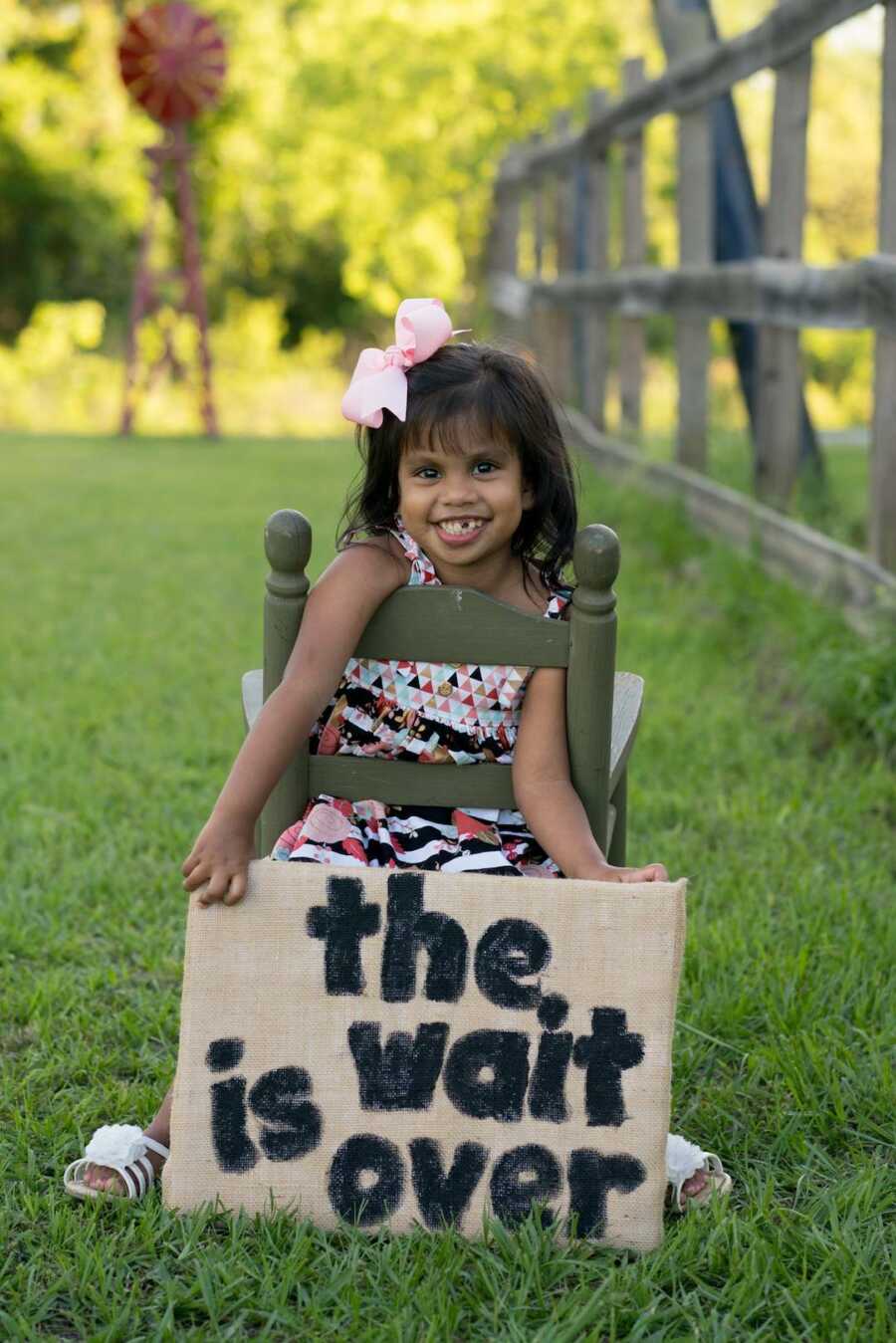 I finally held our daughter in December 2016. Of course, she was scared and unsure. But, one hug from Mama, and she knew she was safe. Within a day or two, she warmed up to Stan, and the rest is history. Mika Ella is pure JOY. Yes, she has special needs and challenges, but wow, what an easy transition into her forever family it has been. Her precious spirit softened our family's hearts.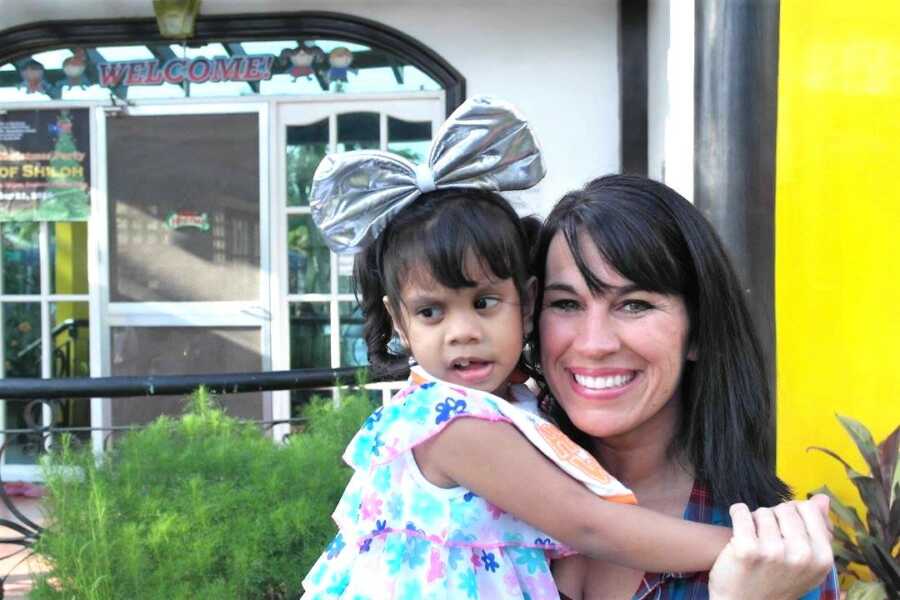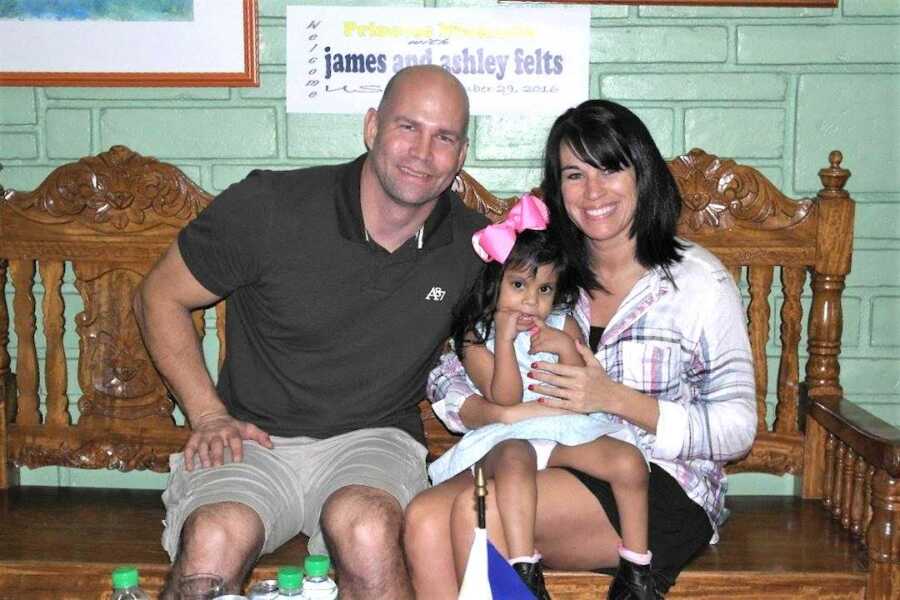 Seeking A Child With Significant Special Needs
On the last day at her orphanage, as we drove away, she never looked back. However, when Stan and I looked back to offer one more farewell to the nannies and the children, we were not prepared for what we saw. The faces of the remaining orphans, looking through the rod iron gate, waving goodbye with sad faces. Many of them will never experience the love of a family. It changed our hearts dramatically, and we knew we would adopt again.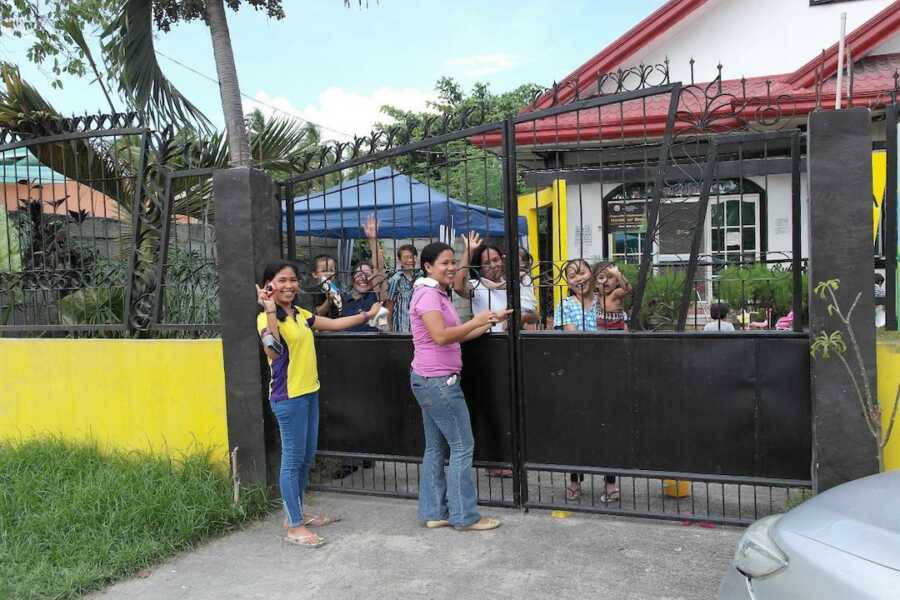 The transition of bringing Mika Ella home was amazing. She bonded great and almost a year had come and gone. During that year, I found myself with a desire to adopt a child with significant special needs. The way I describe it is the 'scary' orphan. The ones families run from. I began watching YouTube videos of other adoptive families who were walking that journey and my heart longed for the same. I knew that was not my flesh. I knew the Lord was preparing my heart for what was to come.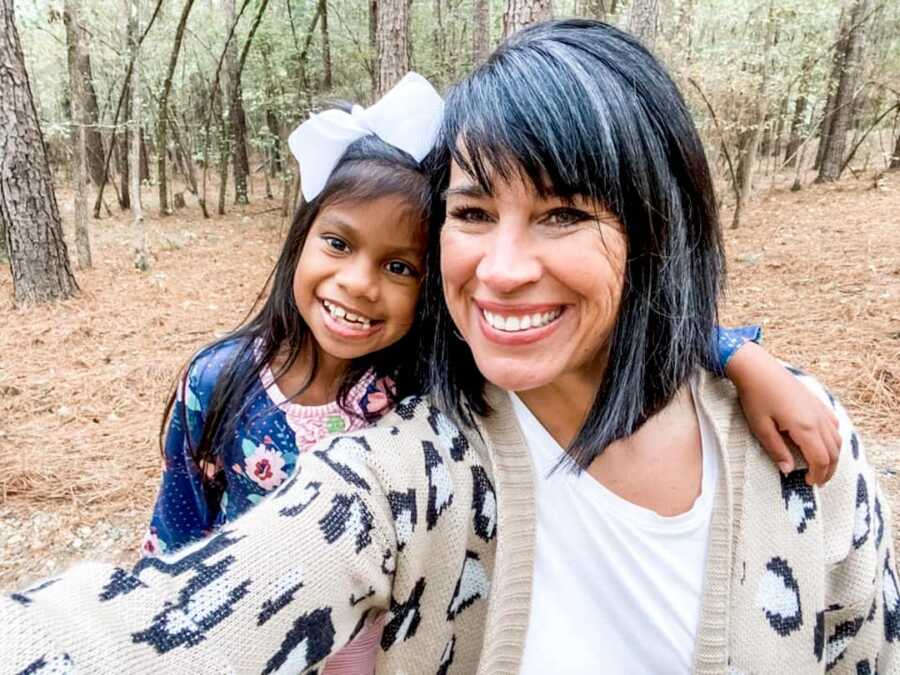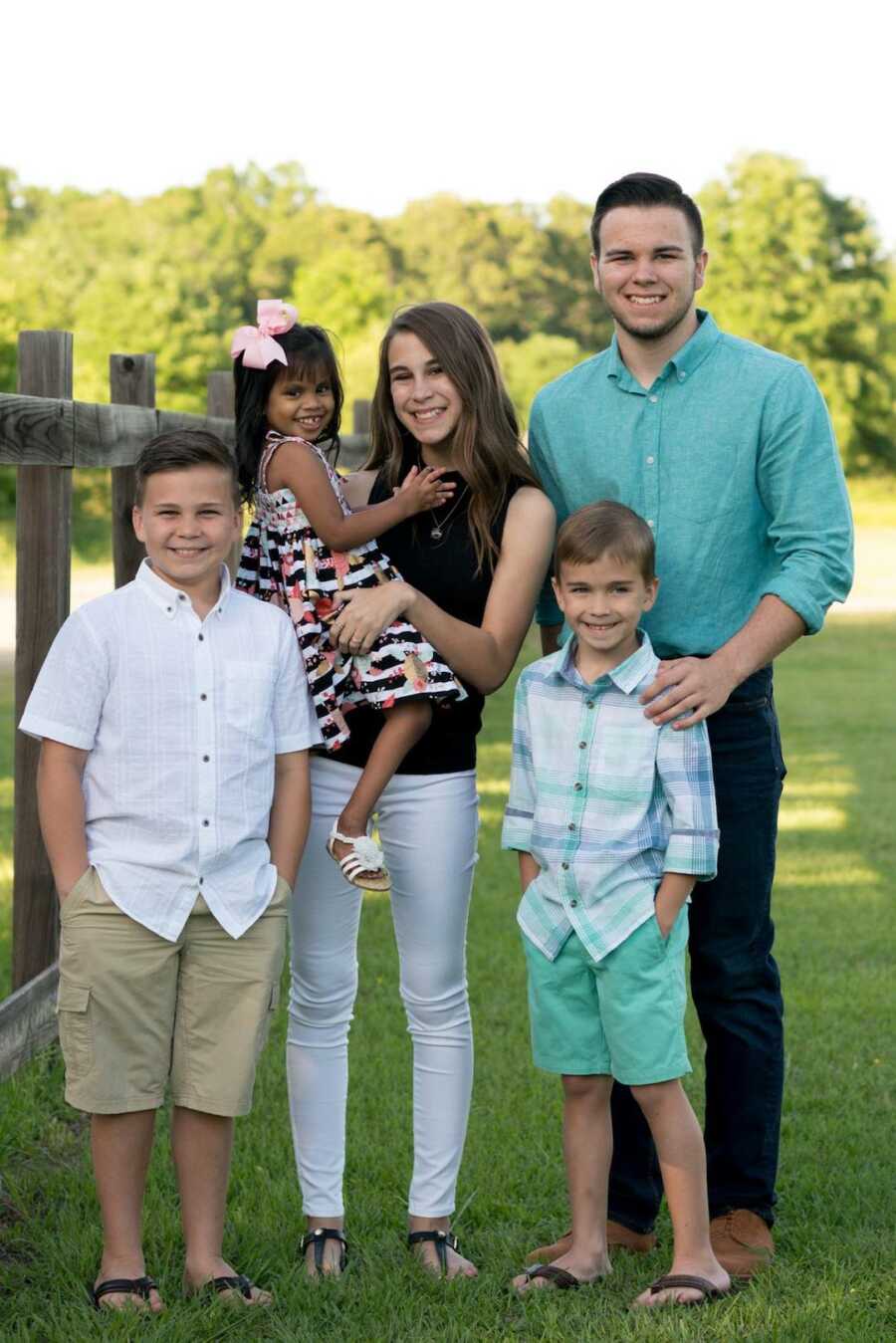 In January 2018, I laid eyes on Isabelle. She was 5 years old. Her hands were tied to a bed, and she was blind, neglected, and severely malnourished. I thought, 'Oh how sad for that little girl.' I tried to move on, but I couldn't. I wrestled silently, for 2 weeks, on whether Stan and I were to adopt her. People, please hear me now. The Lord has already commanded us to take care of the widows and orphans. We do not need to 'pray' about what He has clearly instructed us to do as believers. That is nothing more than a glorified way of procrastinating that makes you feel better about yourself as a Christian. The Lord wants you to say YES and move into ACTION.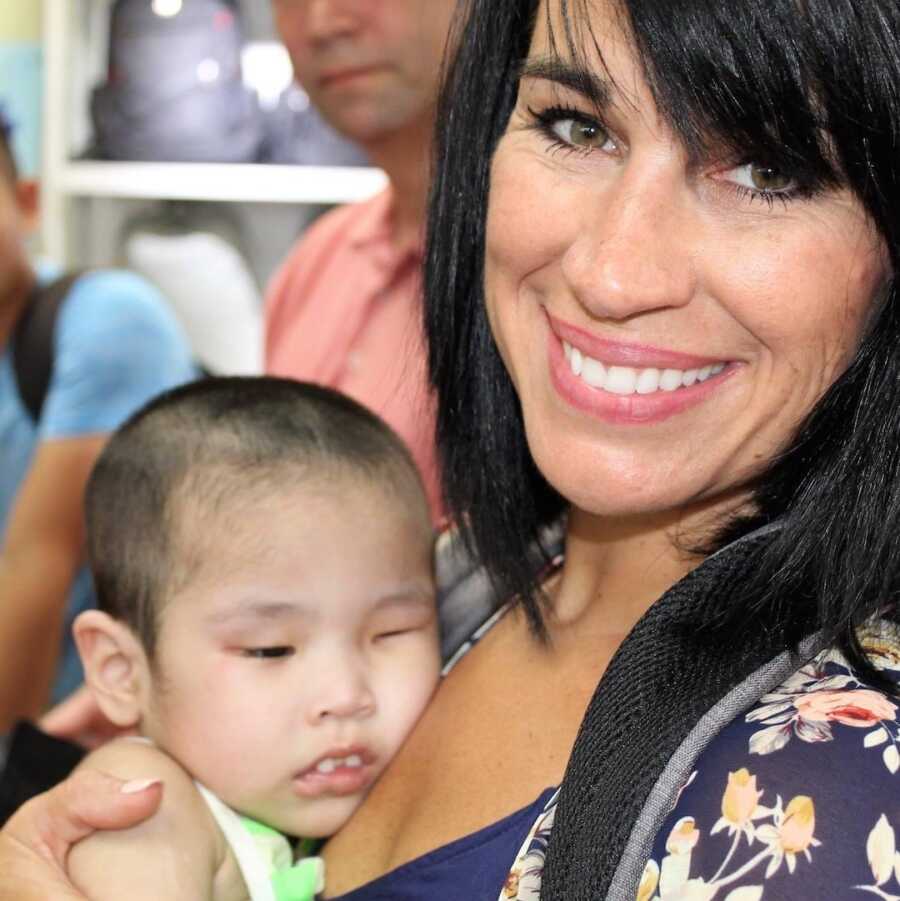 Fast forward, 2 weeks later, and I must share with Stan my thoughts and convictions. I met him for lunch while he was on duty. Mind you, he was in his uniform. He had no idea what was coming. I essentially threw my phone at him and cried, 'I feel like the Lord is telling us we are to adopt her.' He was in shock and said, 'Ashley, we are not ready. It's not time yet.' All I could do was cry and I felt everyone staring at us! I poured my heart out to Stan and told him I cannot be the person who says that child comes with too much baggage for me, therefore she deserves to stay an orphan and die alone in that cold hard crib; because that is where her future was headed. 
Less than 24 hours later, the Lord convicted Stan too. He agreed Isabelle deserved our yes. Even more than that, it was about our family intentionally striving to live our lives to glorify Christ. We are far from perfect. We screw up regularly, but our hearts are to serve Him, and we are serving Him through adoption.
I remember walking that long hotel hall in China. The air was thick. Our hearts were racing. Our eyes locked on our little Isabelle. Stan, a fierce protector by nature, raced to her and scooped her up, just as a father would to protect his children. There was no stopping him. She was in a terrible state; 5 1/2 years old, weighing 19 pounds, blind, non-verbal, malnourished, the list goes on and on. Her condition was horrific. There is no way words could convey the dire state she was in, and I would be lying if I said we didn't question what we were doing. Will we be able to take care of her? Will she even survive the trip home?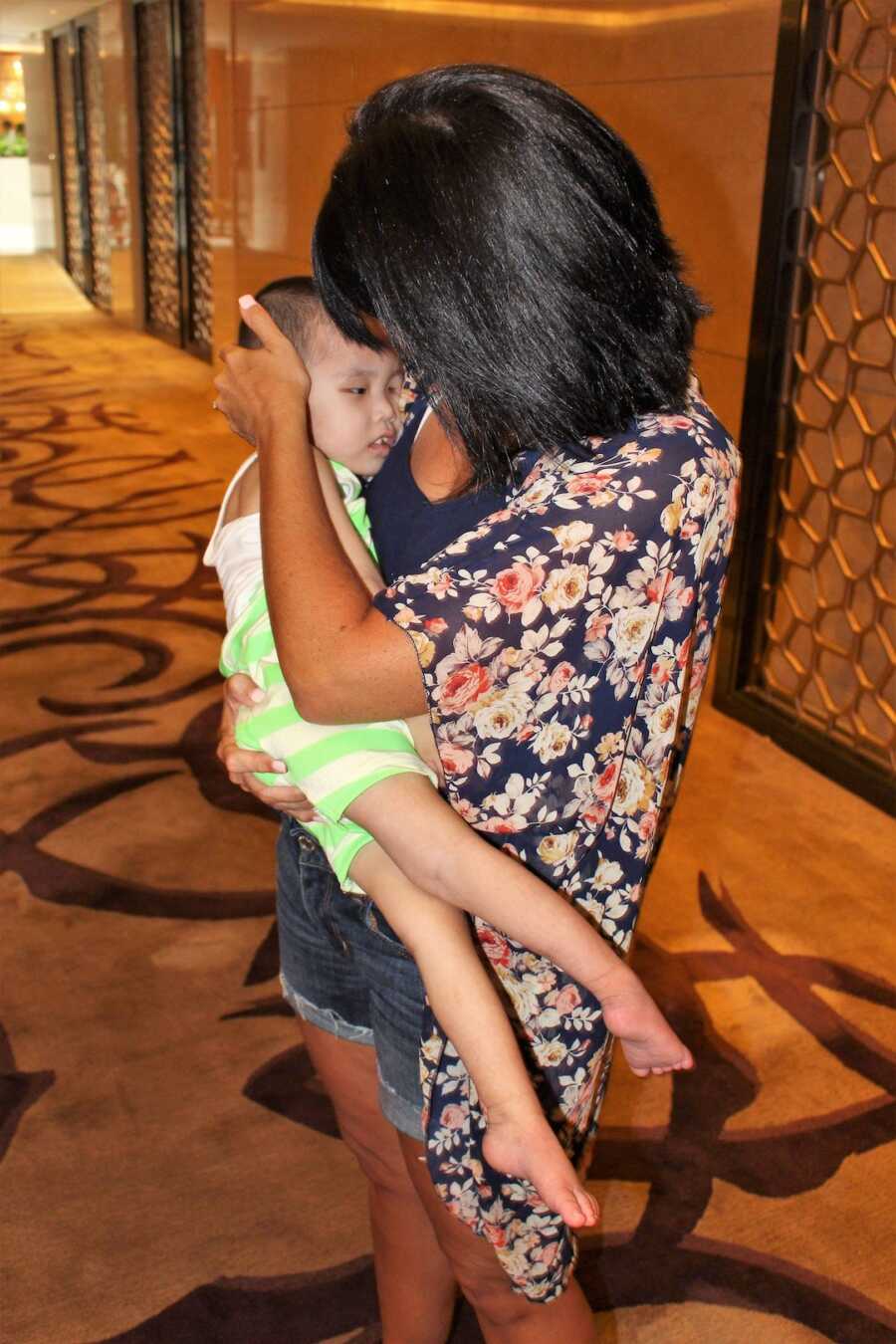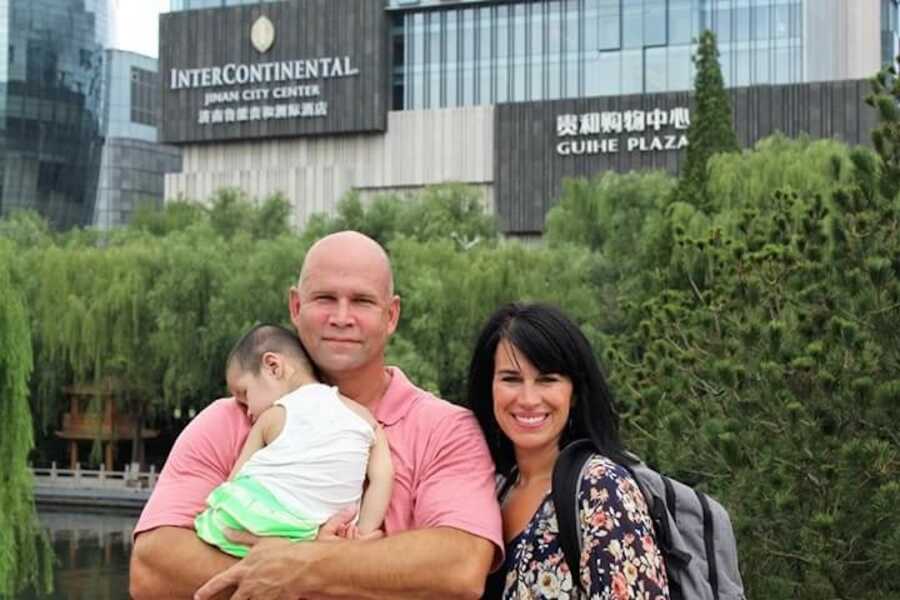 She has been home 4 years, and to say it has been the hardest journey we have ever walked is an understatement. I have never in my life been stretched so thin, but let me tell you this… the JOY Isabelle brings into our family is like no other. Her giggles and smile are like no other, and I would walk this journey with her a thousand times over again, because if we had said no to this journey she would be dead. If you are reading this, please know, your YES matters to the life of an orphan.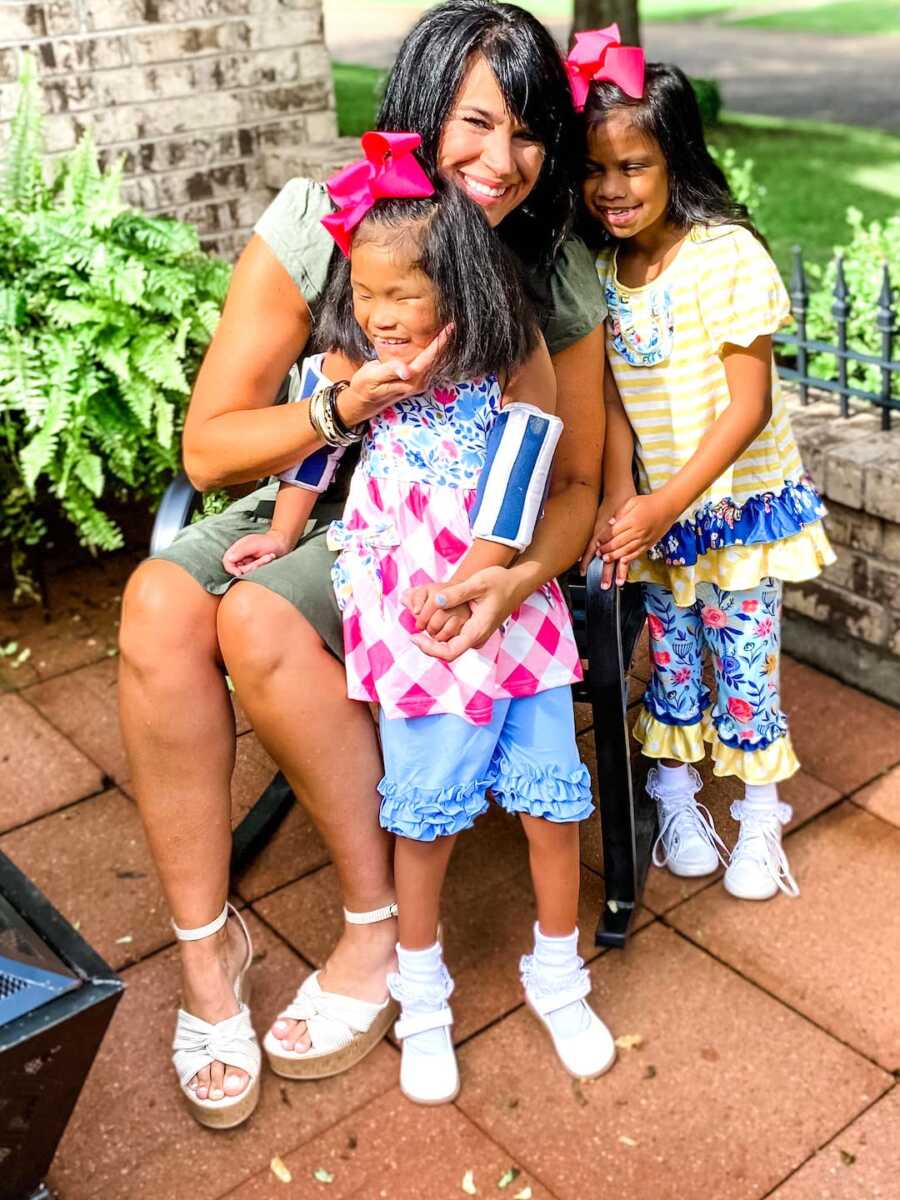 Changed For The Better
Clearly, our hearts are forever changed by adoption. Our four biological children are forever changed, and I'm certain we will have grandchildren from all over the world. Stan and I are committed to bringing home as many orphans as the Lord wills. We are actually in the process of bringing home another little girl from China. Due to the Covid pandemic, adoptions have been halted for over 2 years in China. We anxiously wait for the day we can travel and bring her home.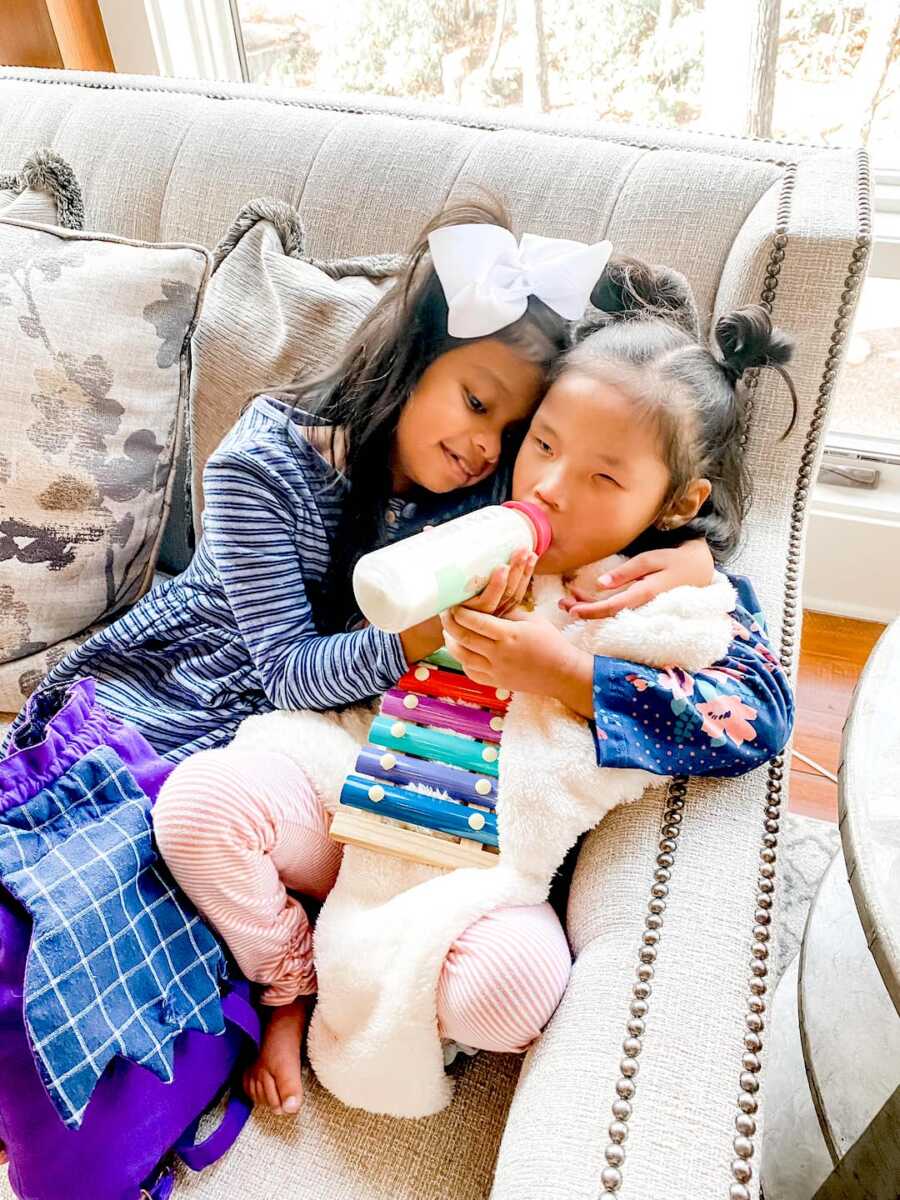 This journey of life is not at all what I expected or planned for, but it's everything I never knew I needed. A family of 9, from three different nations, on two separate continents, living in the South. That is a life that can only be created by our Creator. I am forever grateful for this life."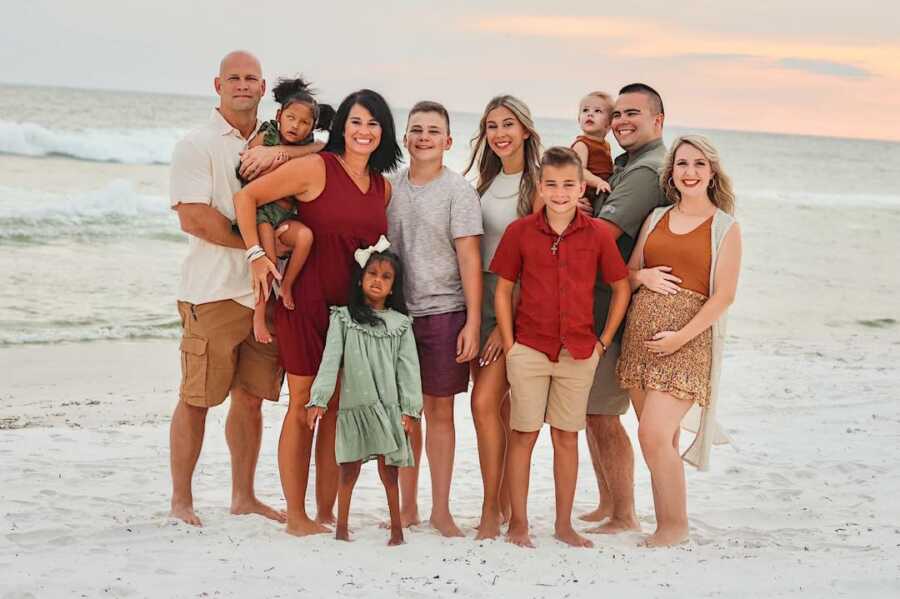 This story was submitted to Love What Matters by Ashley Felts of West Monroe, Louisiana. You can follow her journey on  Instagram and YouTube. Submit your own story here, and be sure to subscribe to our free email newsletter for our best stories, and YouTube for our best videos.
Read more stories like this:
'I've never had the gift of birthing a baby, but I can't imagine feeling any closer to my daughter.': Single mom shares international, special needs adoption journey
'You're newly pregnant and this little girl is a lot of work. If you need us to find her a new home, it's okay.' I didn't want an 'easier' kid. I wanted her.': Foster mom shares special needs adoption
'Look at this little girl.' She was born without hands, feet, or a mouth. We cried all the way through her file.': Couple pursues special needs adoption, 'She is truly remarkable'
'The family stopped answering. 'They've backed out of the adoption.' They wanted a healthy baby, not my son with a disability.': Mom of 5 adopts special needs child after rejections, now in beautiful open adoption with birth mom
Do you know someone who could benefit from reading this? SHARE this story on Facebook with family and friends.