"It was Mother's Day weekend 2020 when we got a text that would change our lives and family forever. Looking back now, it's really the turning point for our little family. We gained hope back into our lives, learned to laugh again, and felt God had finally heard our prayers. The text said, 'Hey, when is a good time to Skype you?'
You see, it's not the first time we had been in contact with an expectant mother wanting to place their baby with us. It was actually the fourth time (not including all the people who tried to scam us along the way). We had been matched three previous times (prior to this one) and couldn't seem to catch a break. 
Our First Match
In March of 2019, it all started with an ear infection. Sounds odd huh? Hear me out (pun intended). As a healthy 25-year-old, I never expected to have an ear infection. Sure I had one or two as a kid, but somehow I got one as an adult and it was nasty. We had been communicating back and forth with an expectant mother who was due mid- March, just before my birthday. She really liked us, but her boyfriend was set on another couple and we were waiting to hear what they decided. My ear was on the mend but I was still having a hard time hearing, so when I got the call she had decided to place with us and the baby was already born, I didn't know if I heard her right or not — partly from shock and partly from my ear not working. We jumped on the fastest flight out of town and raced to meet this precious baby boy. This was our first match.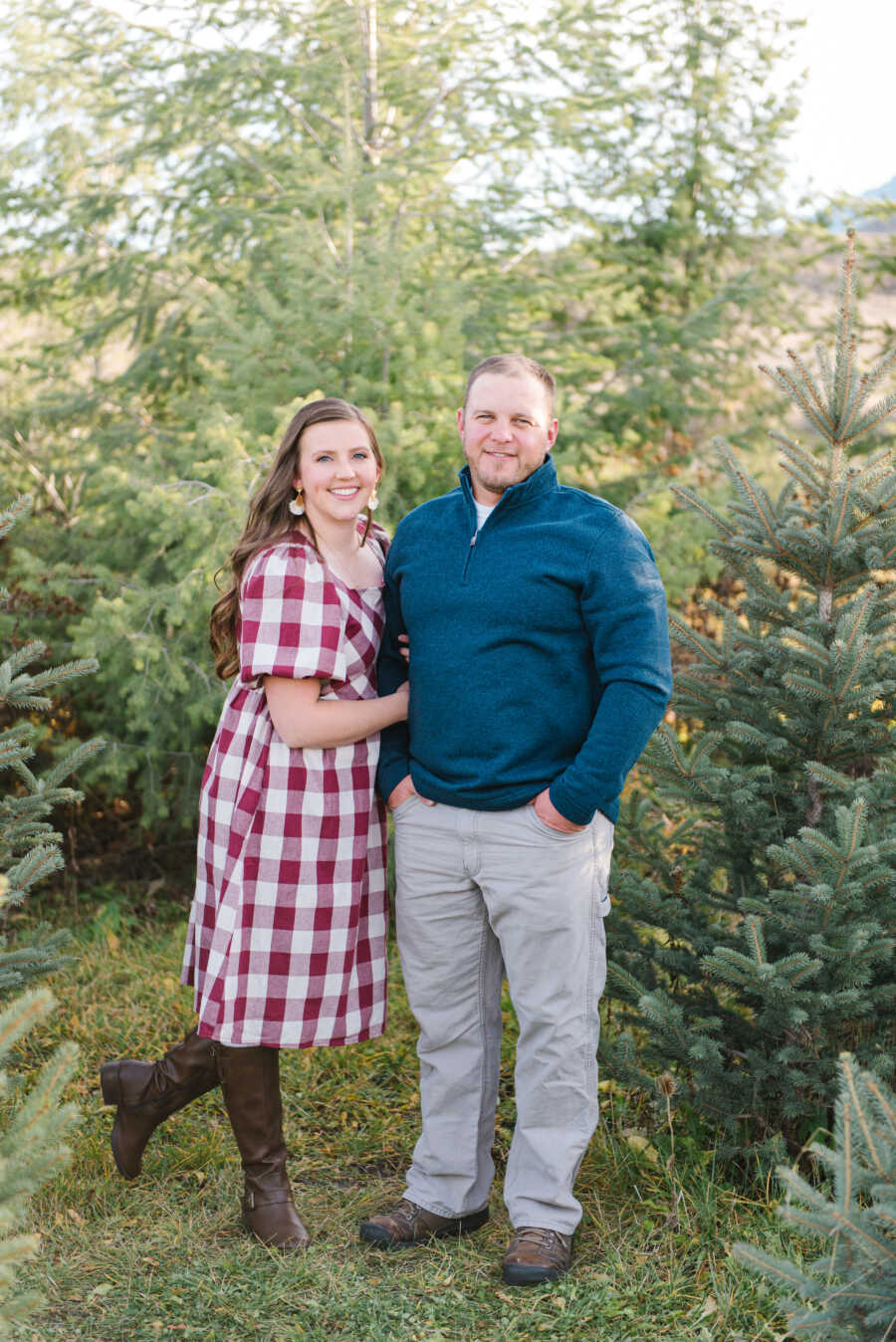 We flew into a town we have never visited before. The town is actually a very popular tourist town, so the fact neither of us had visited was kinda fun. We headed to the hospital and were briefed by the nurses and later a caseworker as to the situation regarding the adoption. The baby came a few days earlier than was expected and so the delivery happened in the hospital's third floor bathroom on her way to labor and delivery. The hospital staff was there shortly and got mom and baby situated and safe. 
After arriving at the hospital, we finally got to meet a tiny, dark-haired, brown-eyed, Native American baby boy. I remember what it felt like holding this sweet baby for the first time. His long skinny fingers wrapped around mine. He had on a stretched out newborn size outfit provided by the hospital that was way too big for his little 5 ½ pound body. His lips puckered and his forehead wrinkled. I loved the little baby sounds he would make when yawning and stretching. I loved his little newborn smell. But best of all I loved that I was going to be a mom and my husband would be a dad! I was excited to go on this new journey of parenthood together and to raise this precious baby the best way we knew how.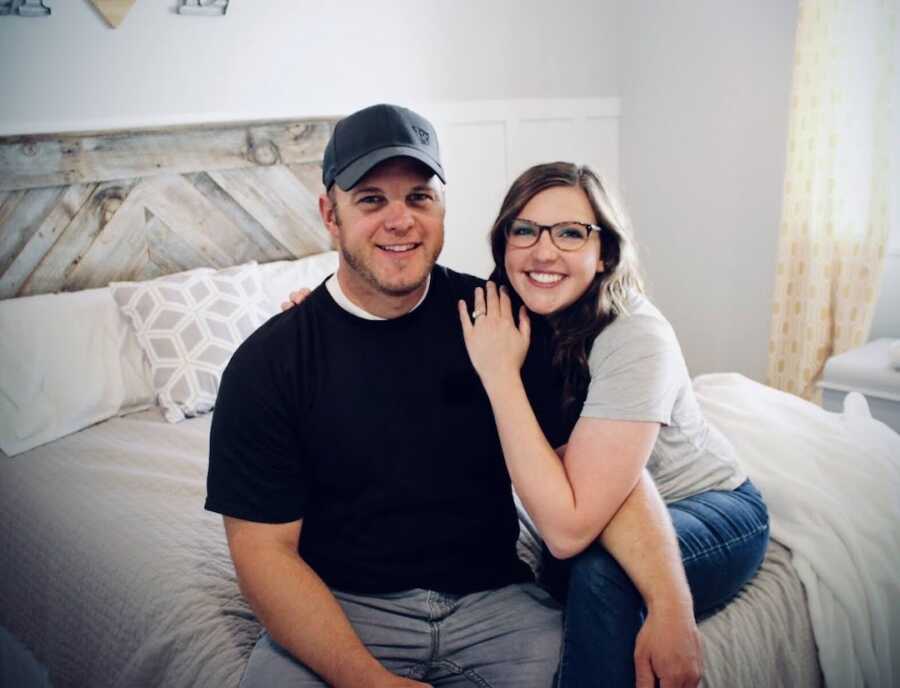 That night we stayed in the hospital with this sweet baby boy. I thought this little boy would be my son. We picked out a name we wanted to call him by and went to Target and bought preemie clothes for him and a car seat. Then he finally got to come with us out of the hospital and to an Airbnb we were staying at. We were hoping to finally start our lives as a little family together. 
A Change Of Mind
The laws regarding Native American adoptions in the United States (Indian Child Welfare Act), are laws about the placement of Native American children and establish standards for placement in foster and adoptive homes, giving tribes legal authority in child welfare cases. It also spells out criteria for foster and pre-adoptive children in adoptive homes. It gives Native American tribes legal rights in child welfare cases when the birth mother is registered with that tribe. Basically, the law states, a birth mother cannot relinquish her parental rights until 10 days after the child's birth, no matter what US state that baby is born in. (For comparison, Utah's relinquishments can take place as soon as 24 hours after birth, with each state differing in length of time.) 
Therefore, because no parental rights had been relinquished yet, the birth mother could decide to parent at any time within 10 days, which is what she did. The day she came to pick him up was one of the hardest days of my life. I remember getting a call from the caseworker and she asked how things were going. I could tell by her tone that things weren't good. I asked her what was wrong and she gave me the news. She said she needed the address we were staying at so she could send it to the birth mother. 'You will need to prepare for her to come pick him up.'
We were DEVASTATED to say the least! Time seemed to stop in slow motion. There was a huge snow storm that rolled into the city we were in. Roads everywhere were closed, the airport shut down, stores were closing early, etc. We felt all alone, and we were. Just us, the mother, and the baby. No caseworker, therapist, or cop could come and assist us. They physically couldn't get to us because of the storm to help assist with the situation. After loving this boy for three days, we had no choice but to send him home in the middle of a snow storm with his mother. It has caused me and my husband a lot of trauma and pain. We know we had no right to keep that baby and if she wanted to parent, she had every right to do so. But it's still SOOO hard, especially when you are in the thick of it.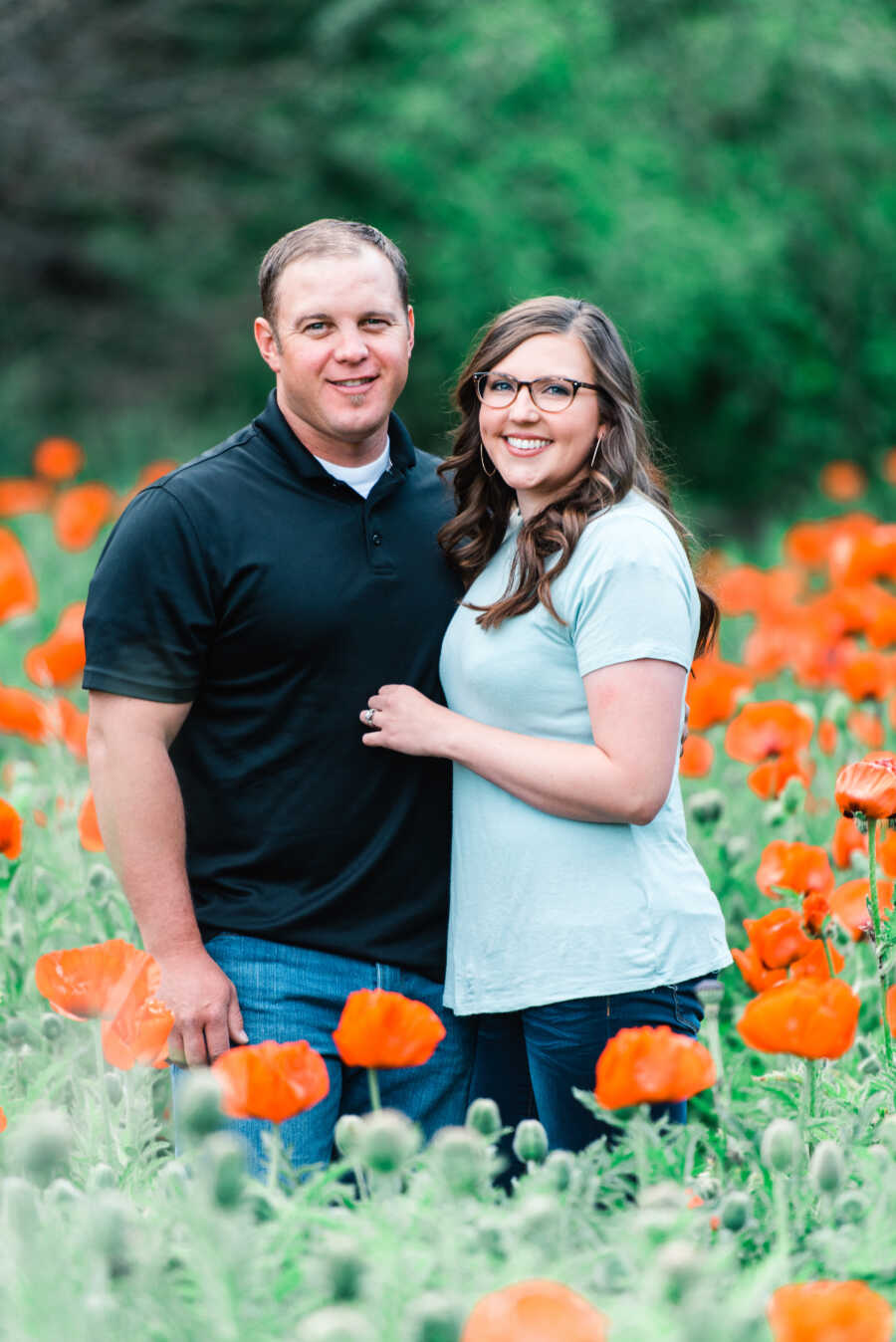 Can't Catch A Break
We finally were able to rent a car when the storm stopped and we drove 10 hours straight home. We had bags of unused baby formula, and a new car seat that was only used once, in the back of the car as we drove home. And to top it all off, we had a lawyer demanding us to pay him over $10,000 on the phone. We made it to our home that night, and in the morning it was my 26th birthday. 
Everything was downhill from there. We had family emergencies and deaths, literal earthquakes, job complications, health issues and surgeries, a pandemic, and everything in between including two more failed adoptions, both of which decided to parent before their baby was born. We were trying to stay strong but we couldn't catch our breath. One bad thing after the next kept happening and it all started with a stupid ear infection. Our previous adoption match just failed in April of 2020 and we were still mending our hearts from that experience. So when we got the text in May of 2020 from an expecting mother asking us to skype, we were hesitant to say the least.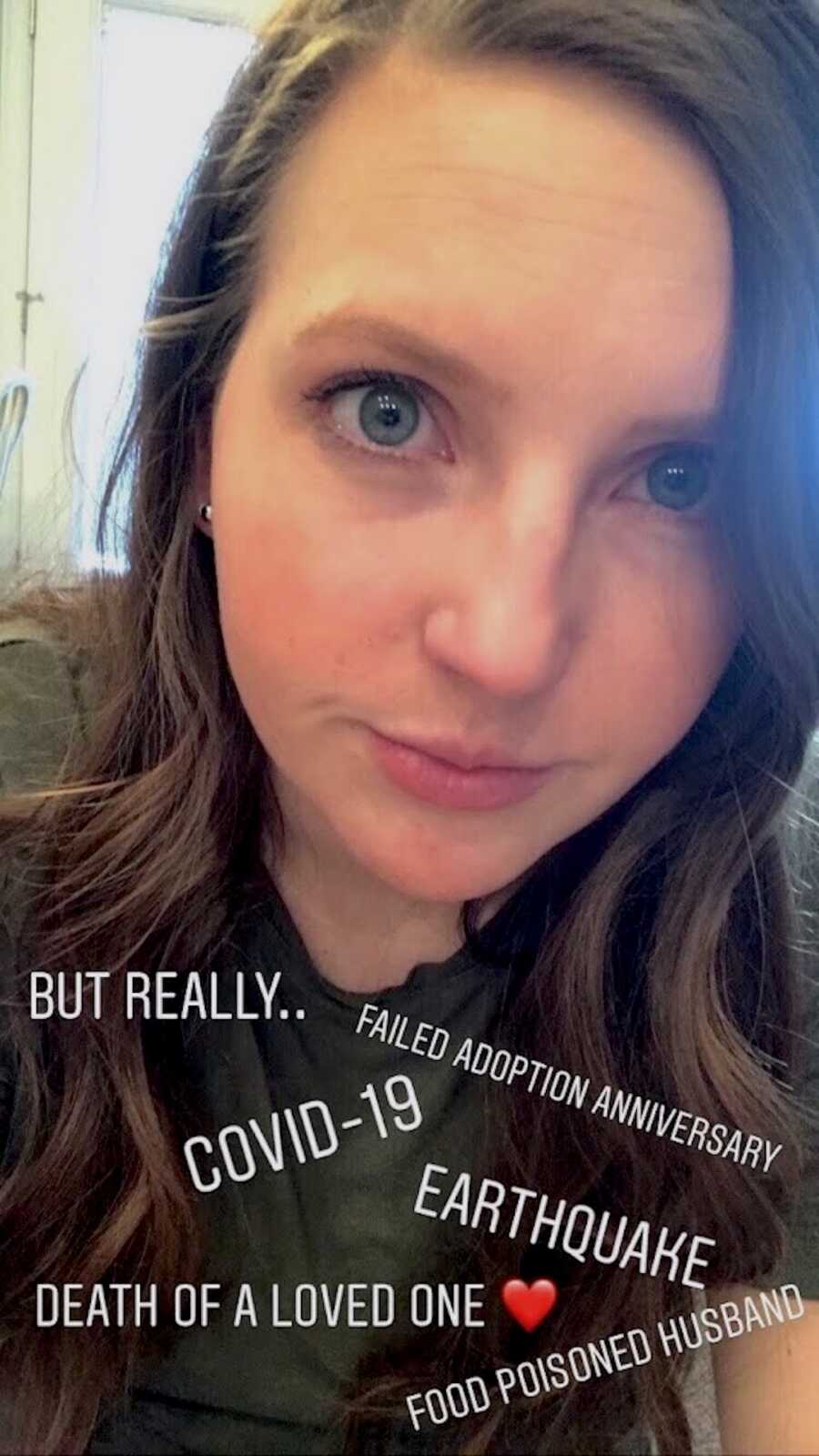 Our Fourth Match
We had already Skyped one previous time, a week or so earlier, so she could meet us and ask us some questions. Her baby wasn't due until December and it was only May, so she was pretty early in her pregnancy. We figured she wanted to Skype because she had more questions for us. But when we answered she told us to 'pack a hospital bag' because she was choosing us to be parents! We were SO excited and VERY hesitant! Remember, we had been matched three times before and never got to bring home a baby, so our fears were very real. We didn't know what to expect being matched with a baby so early in a pregnancy. We decided to be hopeful and give adoption one last shot.
We stayed in contact with this expecting mother for months, getting to know one another and meeting in person a few times. We really started to develop a relationship, which I loved! She wanted me to experience what it was like to be pregnant as much as she could. I started to go to more and more baby appointments with her as it became closer to December and her due date.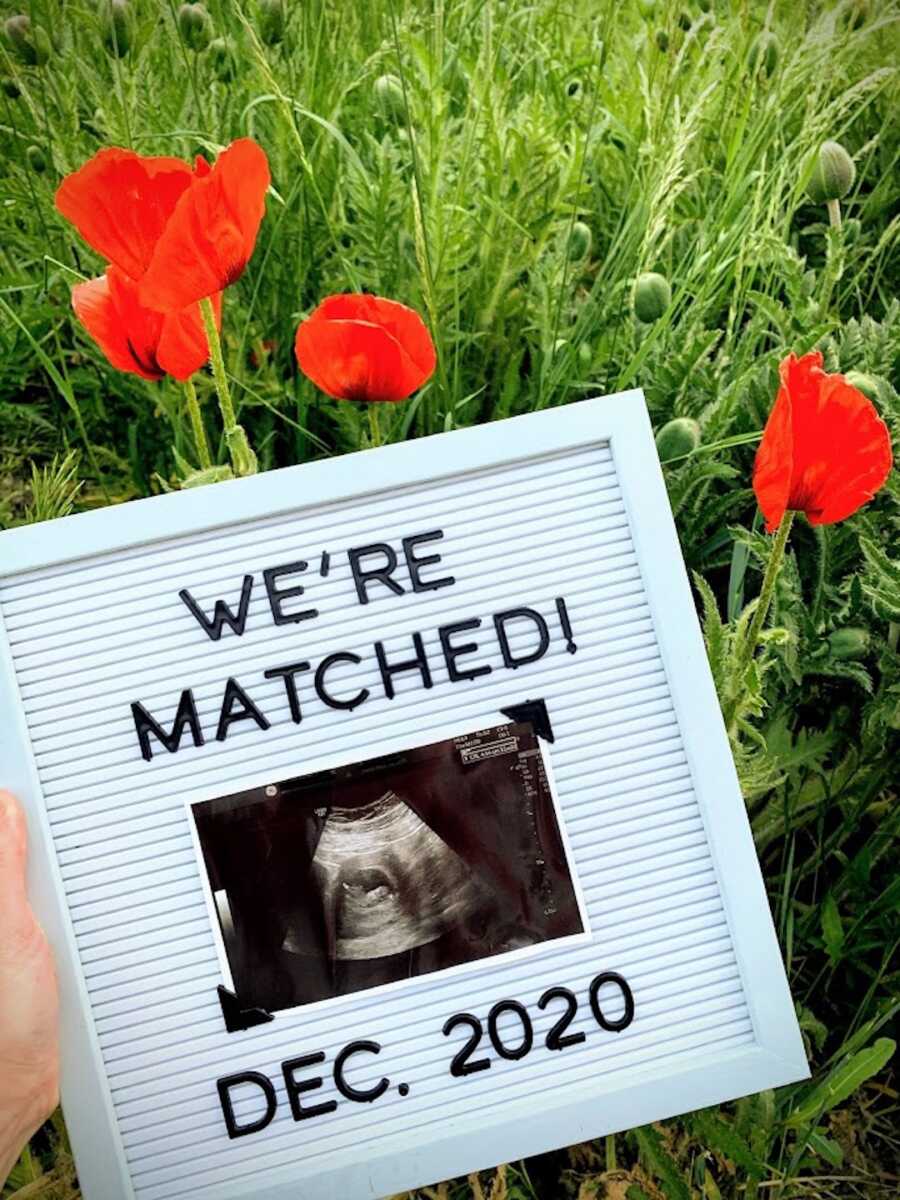 We live in the same state, but opposite ends, and it's a good few hours to get down there and back each time. I remember one time in November 2020, leaving after attending one of her appointments with her. I was bawling so hard I had to pull off the road for a few minutes to get my composure. All my fears and doubts came flooding to my memory. Why am I doing this? Is it just a waste of time and energy? Is she going to change her mind like everyone else? Will I ever be a mom? 
We had been praying for 6 years to have a baby and start our family. We tried many different avenues. We felt like God had led us to adoption. Why would God tell us to adopt when it seemed like no one wanted to place a child with us? 
One night, a year before in 2019, I had a dream about a little girl that came and talked to me. She told me to be patient and to wait because a baby was coming. That she was coming. She never told me her name in the dream, but somehow I knew who she was like we had met in a previous life or something; her name was Sophie. I had felt so strongly that I was supposed to have a little girl back then, but flash forward and now I was worried it wasn't going to happen. I collected my composure, made it home, and prayed and fasted for that baby and the expecting mother for the next few weeks. Then it was time. We had a date the expectant mother was going to be induced and we headed down south for the baby's birth. 
The Arrival Of Our Baby Girl
The expectant mother wanted me in the room while she gave birth so I could experience it all as if it were me. She is the kindest, most selfless person on this planet! It was during the thick of the pandemic and she was only allowed two people in labor and delivery with her. She chose me as one of those people and I am so blessed and honored she did. She is such a tough and strong woman who labored all day (12 hours) until finally a precious baby was born.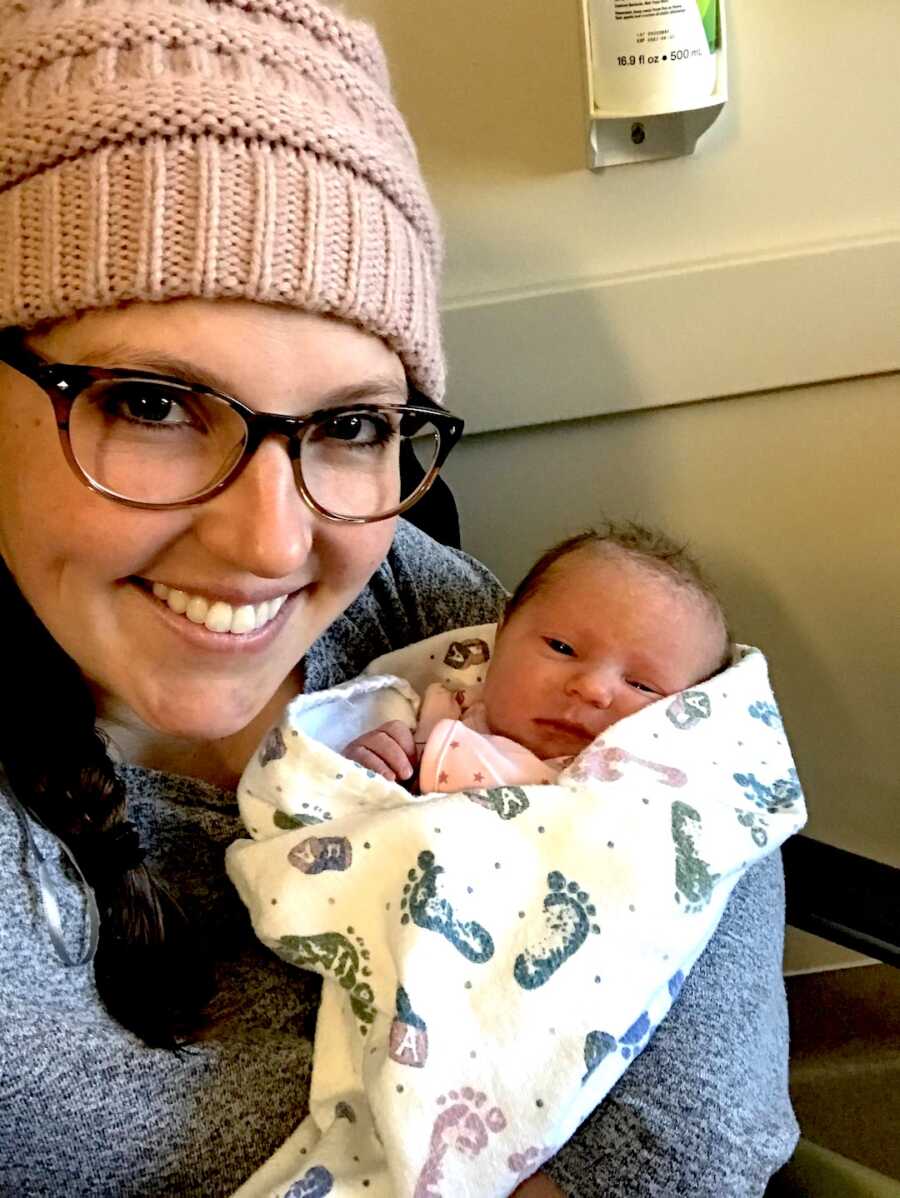 At 8:14 p.m. on a Thursday, a healthy 7 lbs. 11 oz. baby girl was born. I felt all the emotions for the next 24 hours. I knew I could go home empty handed like I previously had done. I knew the birth mother could change her mind anytime along the way. I was way better prepared than the first time going through this all, yet I was still scared it would all fall through. 
She was such a cute baby with the roundest cheeks and chubby fingers. She had piercing eyes and seemed like she knew everything that was going on. She hardly cried, even when they had to clip her tongue because it was tied. She was such a good baby!
My husband wasn't allowed into the hospital due to the Covid procedures, so for two days he sat and patiently waited in the hospital waiting room to meet this little girl. Many times he even braved the cold so he could see the baby through the outside window.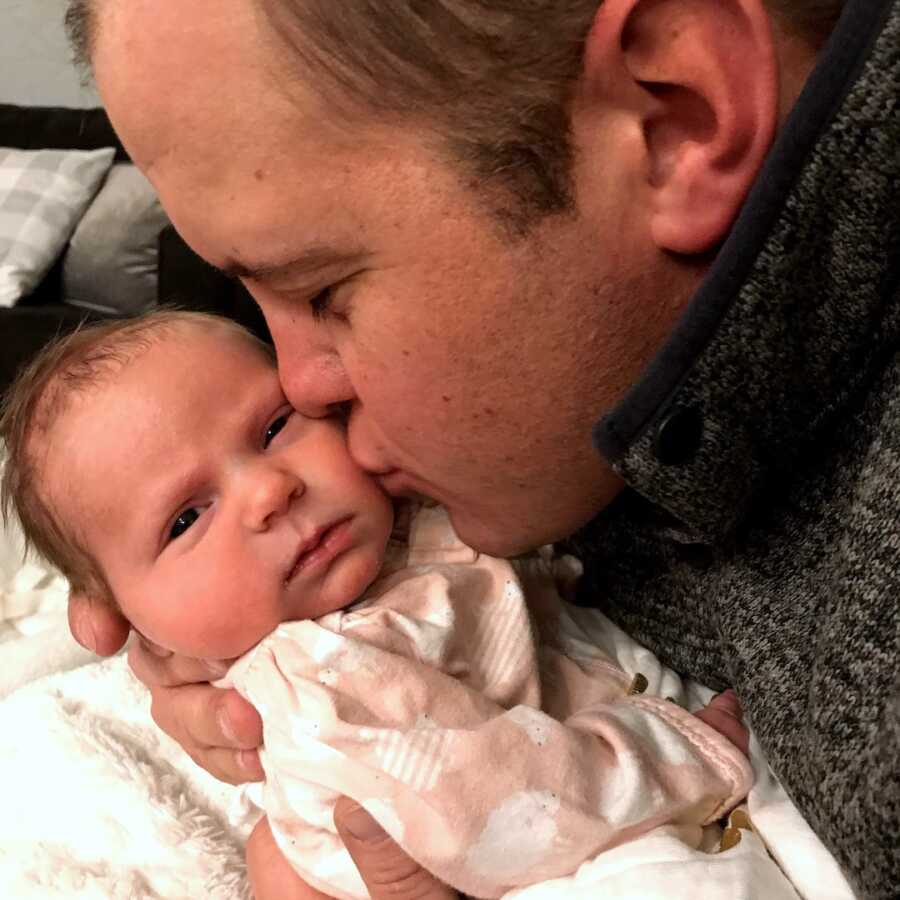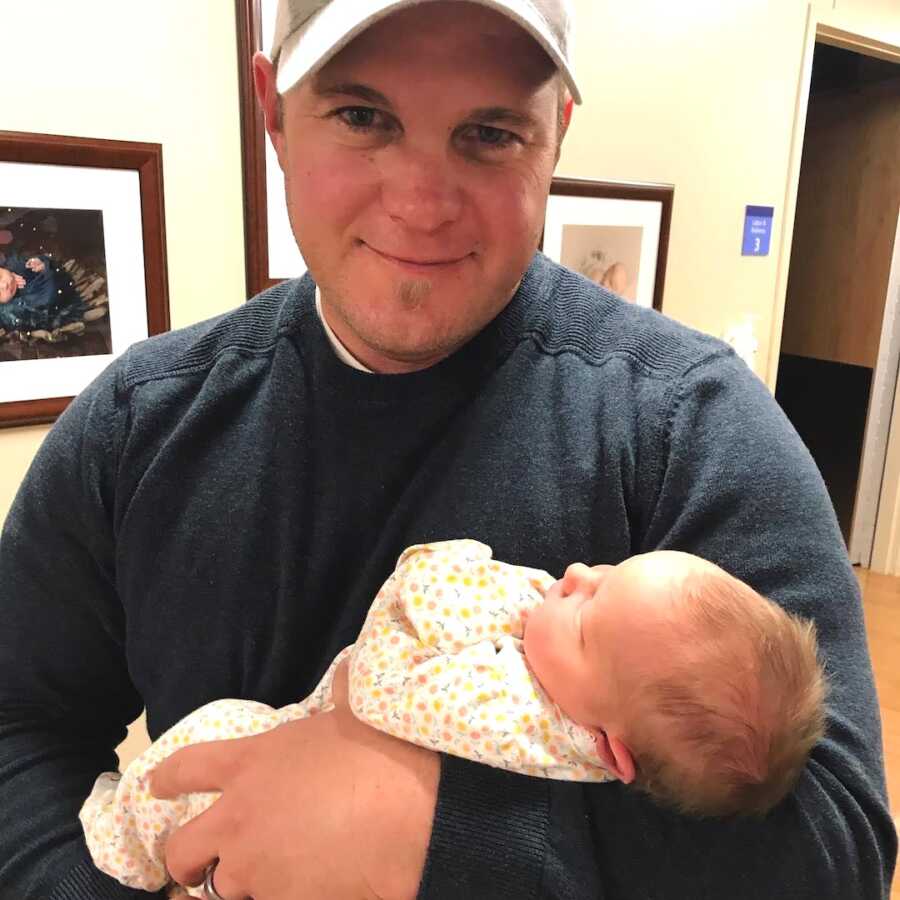 Then it was time, 24 hours after birth at 8:30 p.m. on a Friday night, the birth mother relinquished her parental rights and we were officially parents of a precious little girl who we proudly named Sophie.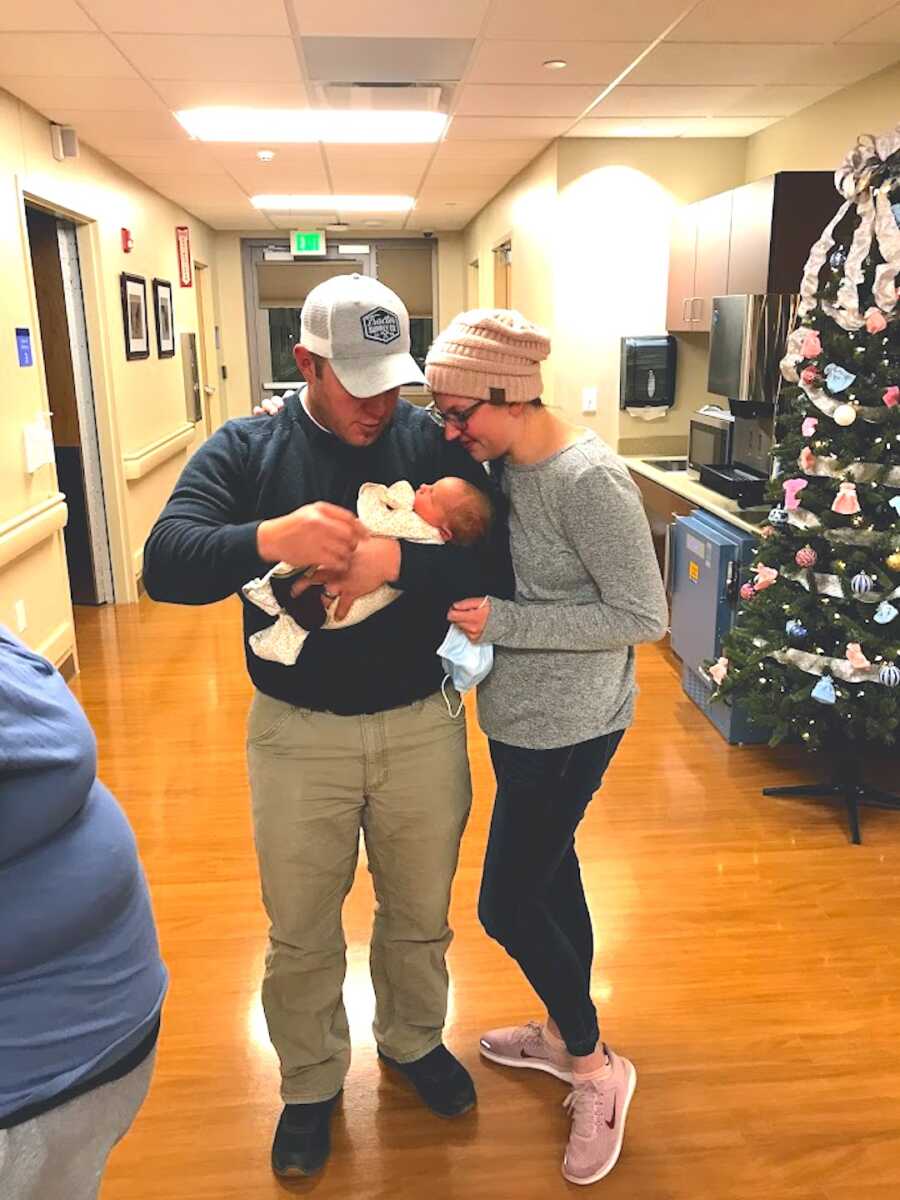 Worth The Struggle
We now have a 19-month-old baby girl who we would do anything for! She is the best thing that has ever happened to us. She is our pride and joy and makes us laugh every single day! We are so blessed and lucky to have her and her birth mother in our lives. We can't imagine life without them. 
As we are trying to pursue adoption for the second time, we are reminded about all the challenges we have faced, all the pain and heartbreak we have experienced, but also about the tremendous joy and love we feel now. We are blessed to be able to grow our family through adoption. Sophie was blessed with the best birth mother around and we are so grateful for her love and sacrifice.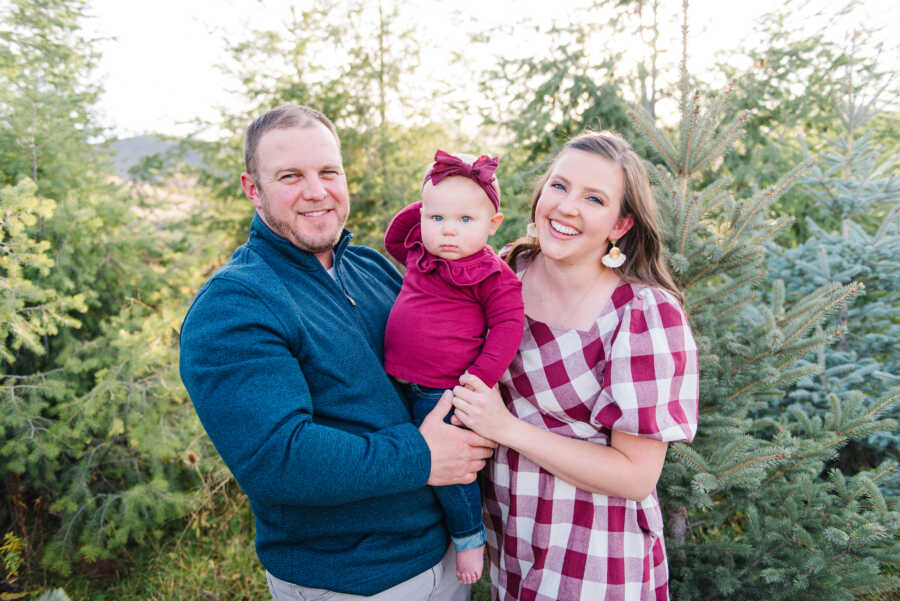 Adoption is hard and life is hard, but there is always hope to be found even in the most uncertain of times. The best things in life are, and will always be, worth the struggle. We know God has a hand in all of the details of our lives!"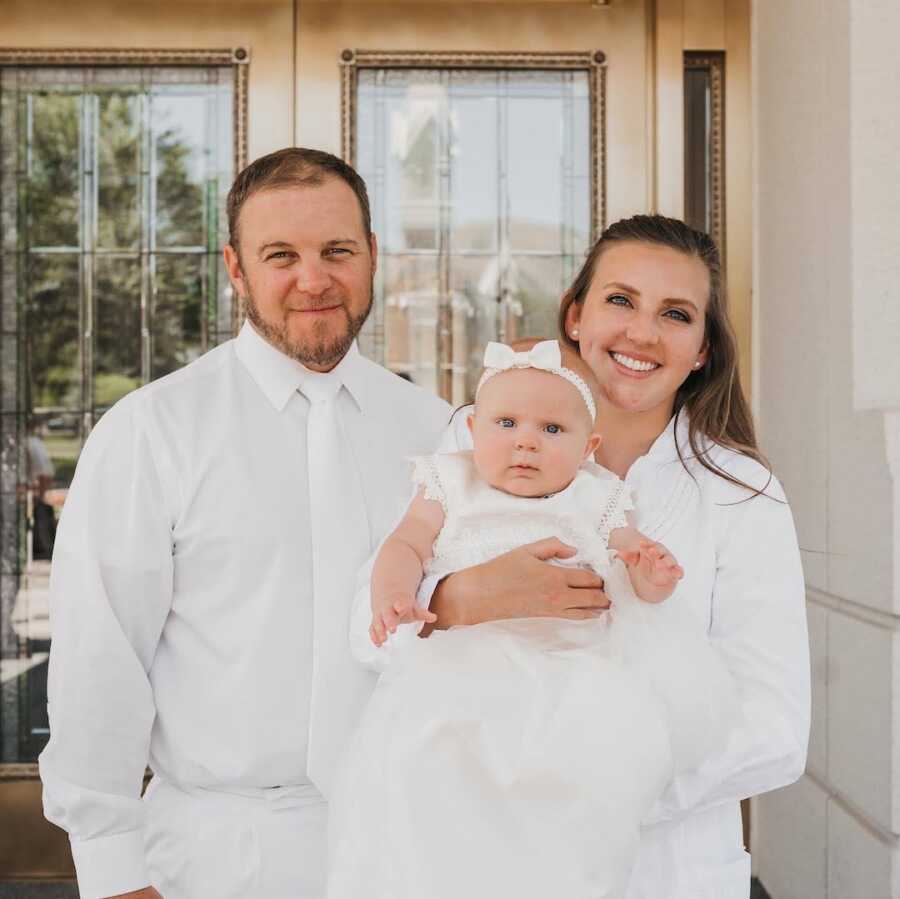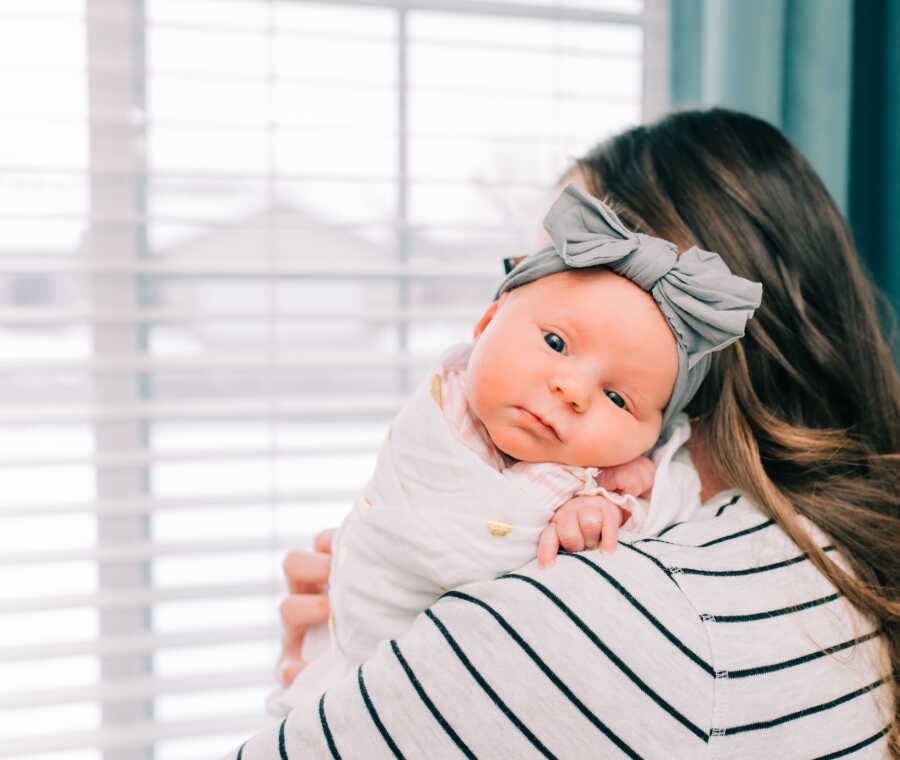 This story was submitted to Love What Matters by Lindsey Loscher of Northern Utah. You can follow her journey on Instagram, Facebook, and her website. Submit your own story here, and be sure to subscribe to our free email newsletter for our best stories, and YouTube for our best videos.
Read more stories like this:
'The lawyer called, she wanted him back and the papers were already signed. I knew we'd be saying goodbye.': Couple credits birth mom for saving almost failed adoption, 'The bond between us made this happen'
'I'm sorry. The adoption is over.' He was being placed in foster care. I had this feeling, this wasn't the end.': Couple hikes the globe with kids after nearly failed adoption of 'beautiful little boy'
'You're so lucky, you won't have to get fat.' She walked away laughing. Anger ran through my body.': Woman's harrowing journey with infertility, 3 failed adoptions
'When we opened the door, she said, 'You're really here! You're so beautiful!': Couple adopts daughter after failed adoption and infertility battles, 'Adoption is in our blood'
Spread beauty and strength for others. SHARE this story on Facebook with family and friends.