A Life Changing Car Accident
"On April 21, 2007, at just 18 years old and a senior in high school, I was the passenger in a car accident that changed my life forever.
In the accident, I broke my neck and suffered a C6 spinal cord injury. I spent the next 5 months at a rehabilitation center in Atlanta, Georgia, learning to adapt to a new life in a wheelchair, and then came home to Orlando, Florida to continue my physical therapy.
Prior to my injury, I was very adventurous and I danced competitively for 7 years. Coming from such an active past, I found myself searching the internet for more aggressive and challenging types of therapy for spinal cord injuries. I found a recovery center called NextStep in Southern California and began making trips out there for their activity-based therapy program. Then in 2009, my mother and I founded NextStep Orlando, a 501(c)3 nonprofit paralysis recovery center, to bring access to this type of recovery program to the southeast!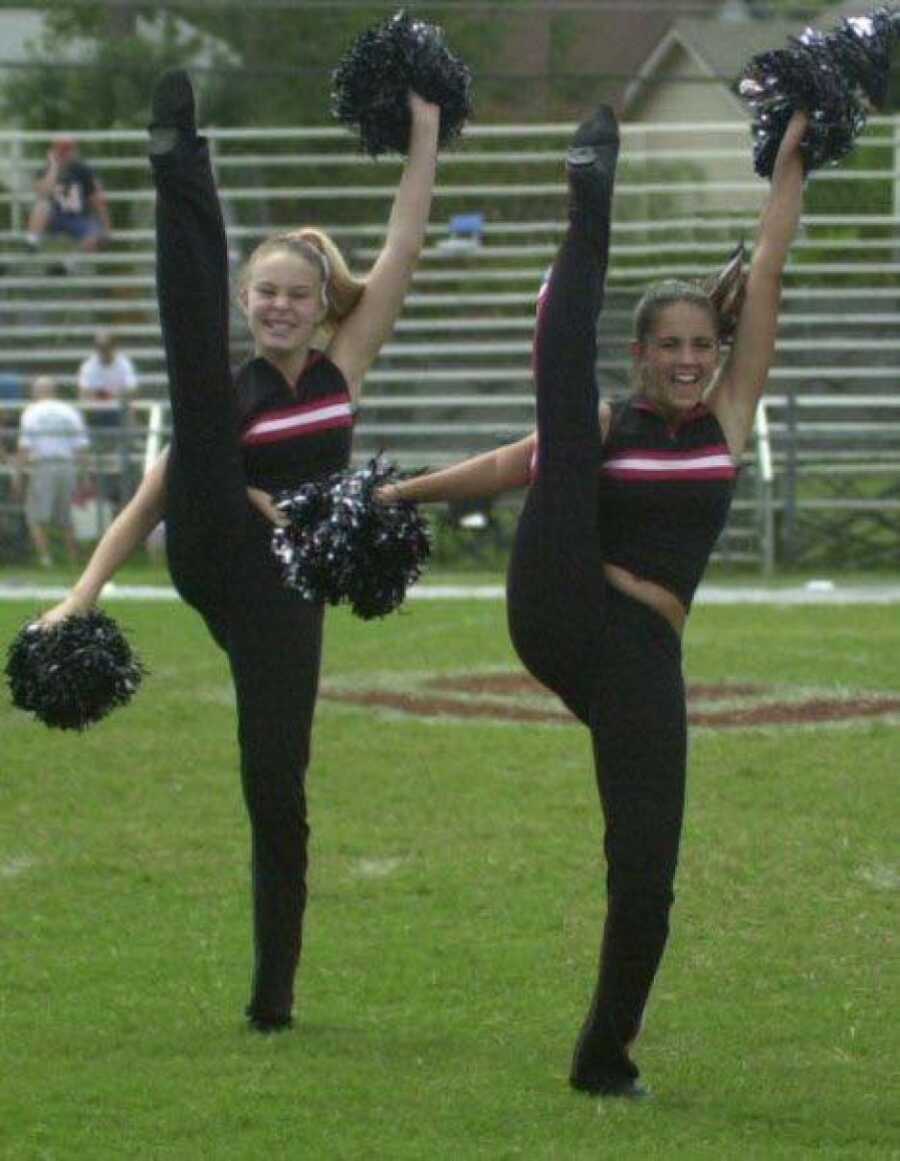 A True Love Story
NextStep Orlando helped me to regain strength, stamina, and confidence in my body. About a year after we opened the center, I met my future husband, Matthew, and we started dating fairly quickly. Matt was the first guy I had met in 3 years that did not seem intimidated by my disability or overwhelmed by my needing his help with things such as getting in and out of the car, cutting my food, or even using the bathroom.
Matt and I moved in together about a year after we started dating and he eventually transitioned into my full-time caregiver. Being young and in love (we were both 21 when we met) and just having fun, Matt and I dated for over 7 years before getting engaged. We were married a year and a half later on May 11, 2019, in my dream wedding on the beach at Daytona Shores. Our plan was to try to start a family the following spring.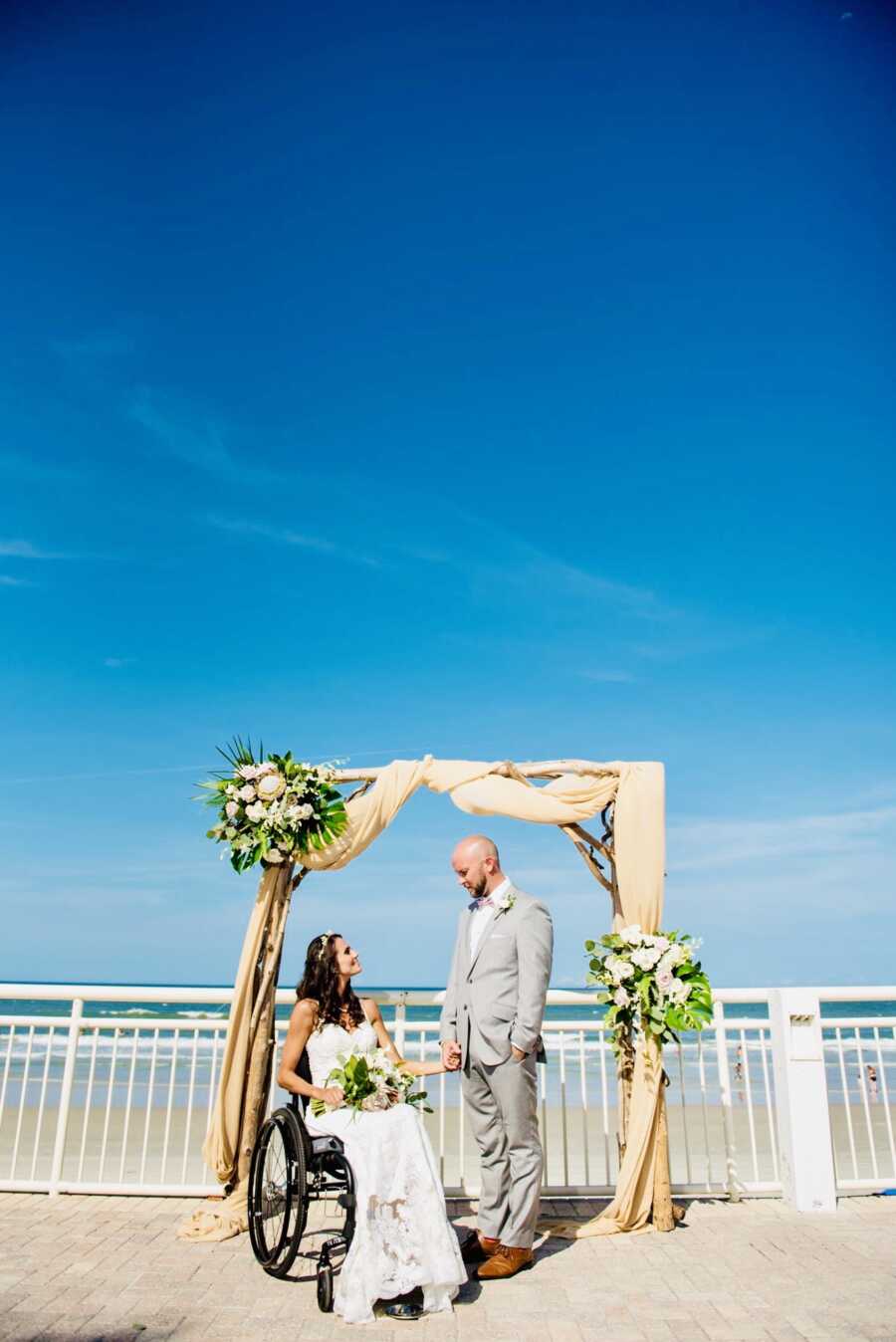 Ready For A Family
Matt and I had always talked about wanting a family together one day, but the idea of getting pregnant was honestly something that really concerned me. I knew other quadriplegic mothers who got pregnant, carried, and delivered their own babies, but through conversations with them, they were always very candid with me about how difficult the pregnancy could be. My main concerns were about my low blood pressure (due to my injury), maintenance of my catheter and bowel program, my poor appetite (inability to gain weight), and the possibility of having to go on bed rest for an extended period of time. (Pressure sores are very dangerous to my health.) However, I also spoke with another quadriplegic mother who had her daughter via a surrogate (gestational carrier) and I started to look more into this option.
After researching more in-depth about surrogacy, my husband and I decided this would be the best option for us, but it was going to be very costly. Luckily, I've been fortunate enough to have steadily raised money for medical expenses since my car accident through a nonprofit, charity donation website. I reached out to my case manager at Help Hope Live to find out if I could use my funds to pay for all the expenses that came along with using a gestational carrier to conceive and was elated to find out that they said yes!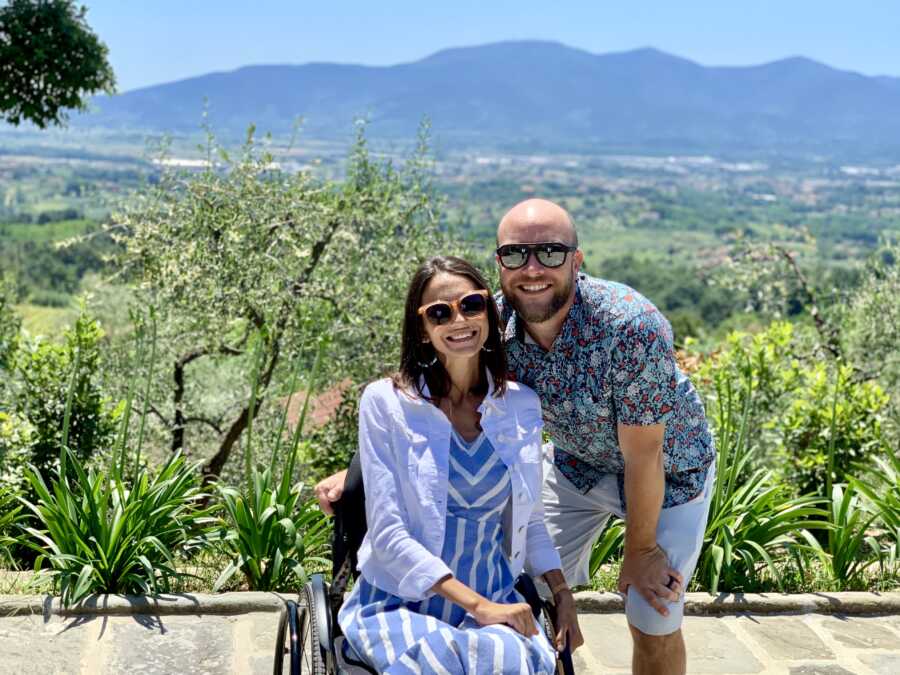 As our one year wedding anniversary approached and I was preparing to make an appointment at a fertility clinic, Covid hit and our plans were temporarily put on hold. This small delay turned out to be the least of our worries over the next year…
Setbacks With The Fertility Clinics
Once businesses began to reopen around us in May of 2020, I finally made an appointment for us at a local fertility clinic. Matt and I went through all the necessary fertility testing as well as genetic testing to prepare ourselves to make our embryos, just to be told the clinic could no longer help us. The reason the clinic could not help us was because of my spinal cord injury. In order to do a safe egg retrieval, I would need to be put under general anesthesia and the fertility clinic was not certified to do so on someone with my condition.
I was referred to another fertility clinic just to be told the same thing, the clinic was not certified to put me under anesthesia. This was the first time I started to doubt my decision to use a surrogate and decided to consult a high-risk obstetrician to look into getting pregnant myself. After meeting with the doctor, all of my concerns about getting pregnant were validated and he agreed the best decision for me would be surrogacy. I was referred to another fertility clinic and finally found a reproductive endocrinologist who had access to a hospital where they could perform an egg retrieval on me. Because so much time had passed, Matt and I had to go through fertility testing again to make sure nothing had changed, and then finally in the summer of 2021, I was able to begin IVF in preparation for my egg retrieval. They retrieved 16 eggs from me and eight of those matured into viable embryos after insemination. (I think that's the term.)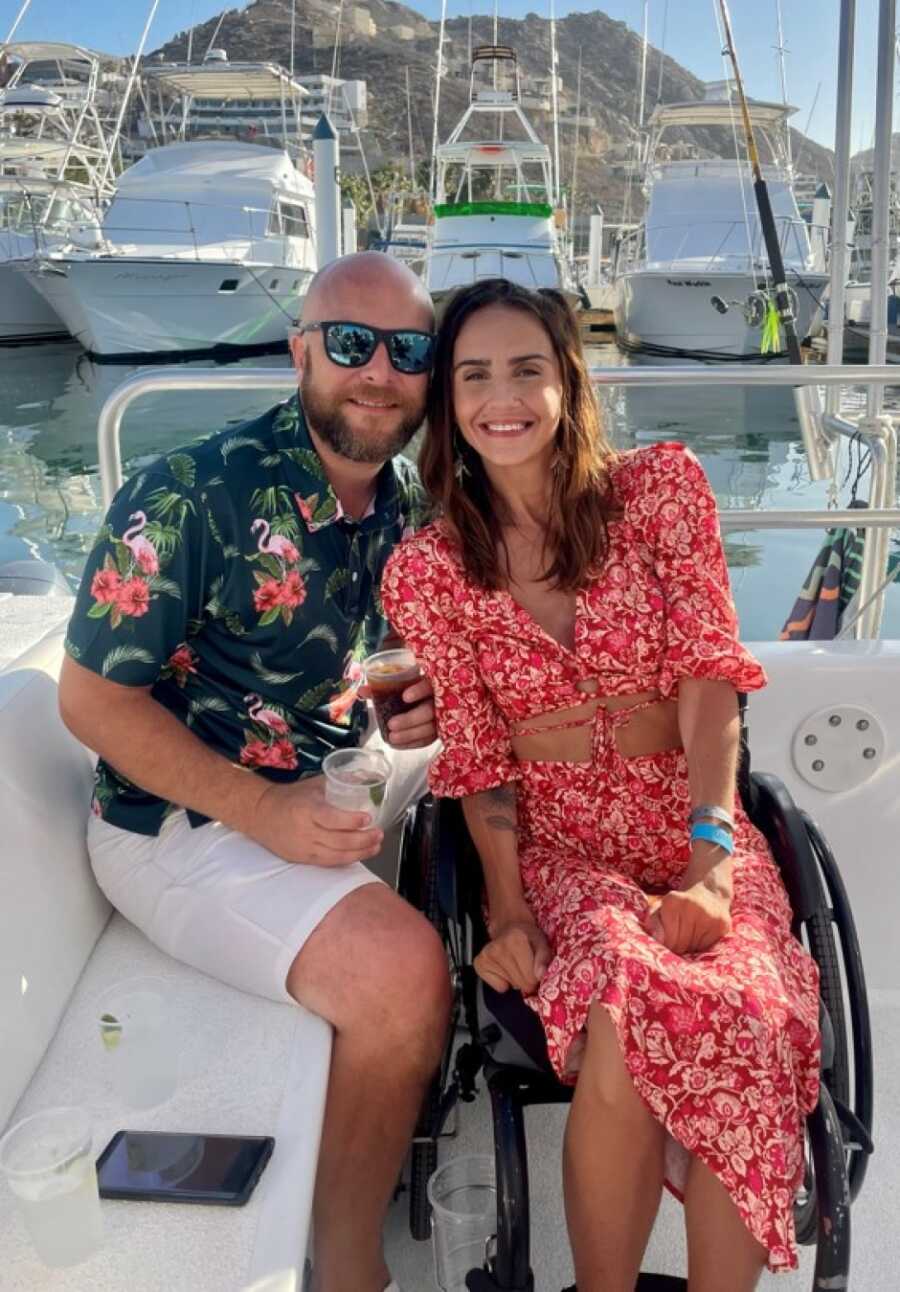 Matching With A Surrogate
Next, we needed to choose an agency so we could match with a surrogate. I researched a few but decided to go with Creative Love Egg Donor and Surrogacy Agency because I really connected with the owner, Wendy. We were always told it takes about 6 months to a year to match so we were beyond excited when Wendy matched us in about three weeks! Not only that, she matched us with a woman that is our age and lives just 30 minutes away. (Many times surrogates live in different states from the intended parents.) Matt and I met our surrogate and her husband in August 2021, instantly connected, and right away began the process of getting her medical clearance. This is again where the setbacks began…
Our surrogate ran into health complications that are very common in women trying to get pregnant, but still would need medicine (and money) to fix before we could proceed. After a couple of rounds of treatment, the issue still wasn't resolved so we needed to order more specific testing. This allowed us to do a more targeted treatment and our surrogate was finally cleared to start IVF early this year.
After completing IVF, we received the news that our embryo transfer was scheduled for the day after my birthday. I thought to myself what greater gift could there be?! So on March 14, 2022, we met our surrogate and her husband at the fertility clinic and sat anxiously in the waiting room together for what felt like forever until they called her back to do the transfer. Right before she was taken back, we were able to meet with our doctor. She showed us a picture of our embryo, explained to us that it was a grade A-A embryo (the best it could be), and even commented that she rarely sees embryos that 'look so good.'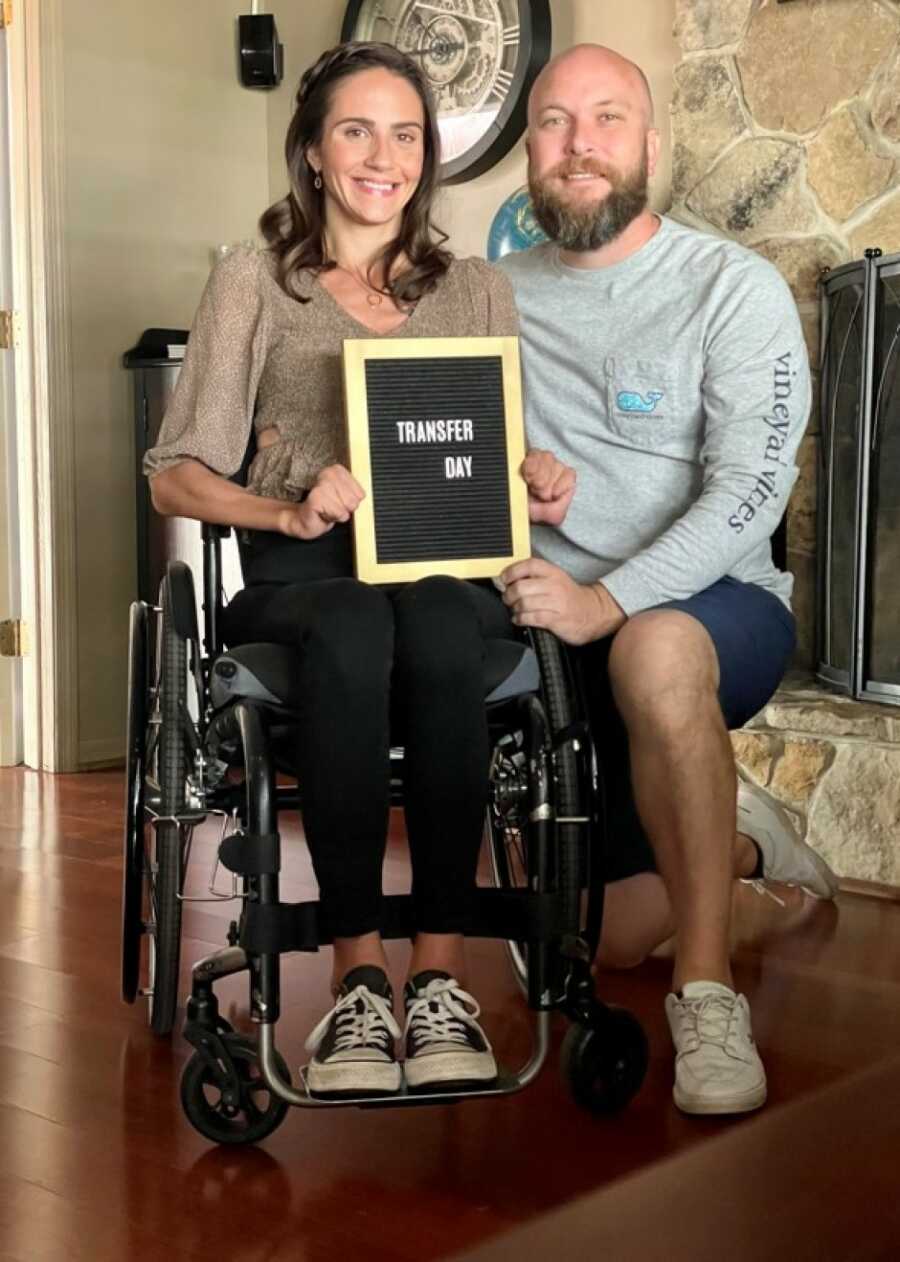 We were unable to watch the transfer due to Covid, but they did film the screen on our surrogate's phone to show us after. Our surrogate, her husband, Matt, and I all huddled around her phone and watched in black-and-white as our little embryo was transferred into her uterus. We hugged each other and left the clinic certain it was the beginning of the next chapter in our lives. We had less than a two-week wait until she was able to go in for a blood test to see if the embryo had implanted and was pregnant.
Further Setbacks
Over the next couple of weeks, our surrogate took a few at-home pregnancy tests where there was a faint line visible, but it never seemed to get any darker. This began to create doubt in the back of our minds that the transfer had been unsuccessful. On March 25th, our fears were confirmed when the clinic called to tell us our surrogate was not pregnant. I immediately began to cry, I had no control of the tears, I just felt so defeated. I called my husband and told him as I was on my way out to celebrate a coworker's last day and what I thought would be the good news of our pregnancy, but instead I had to suck it up and pretend to have a good time.
Matt and I couldn't help but be disappointed. Our surrogate was just as upset as us and vowed to keep trying until we have a baby in our arms. We had to remember to be grateful we still had 7 other embryos and a chance to try again…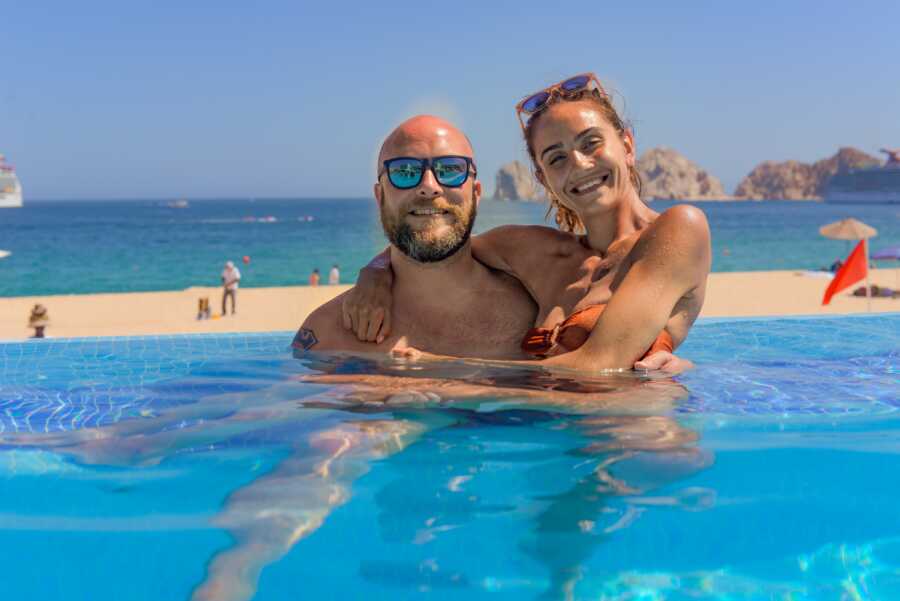 Remaining Hopeful
Because of the failed transfer, our team at the fertility clinic decided to do another test to see if she needed more treatment, which she did. This again prolonged the process of starting IVF but we remained optimistic and yesterday got the news she had a normal ultrasound! Tomorrow (6/8/22) our surrogate will begin IVF again and go in for bloodwork next week to determine when she will be ready for our next embryo transfer. We are hopeful this will be the one to stick!
To help offset the unforeseen extra costs (antibiotics, probiotics, etc.) and to assist with the 'normal' cost of surrogacy, we are hosting a 'Bays for Baby J' Top Golf Fundraiser on Sunday, July 16th. All proceeds and any online donations will go directly into my Help Hope Live account which covers the cost of anything related to our surrogacy journey.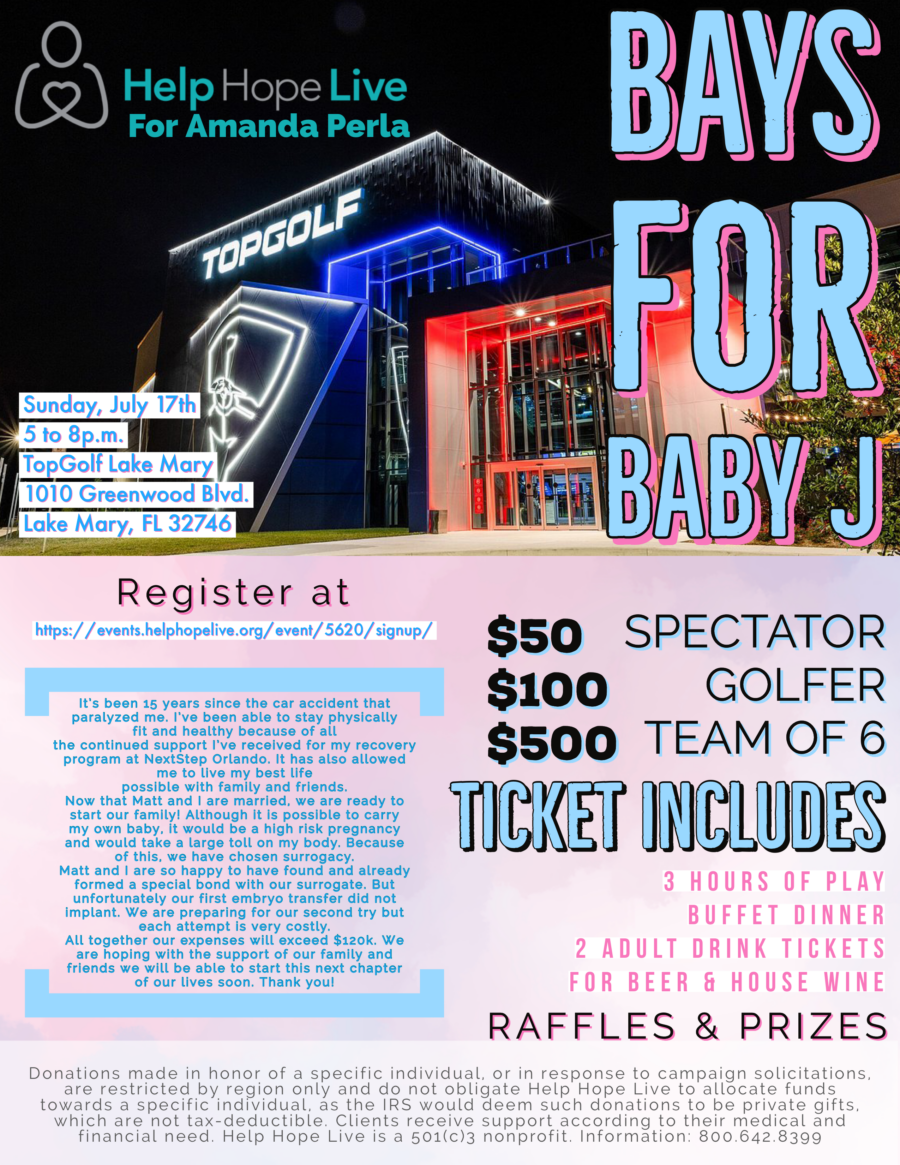 It's been a long road — 12 years together, 3 years of marriage, and 2 years of trying — and Matt and I are anxiously awaiting the day we will finally have our little family."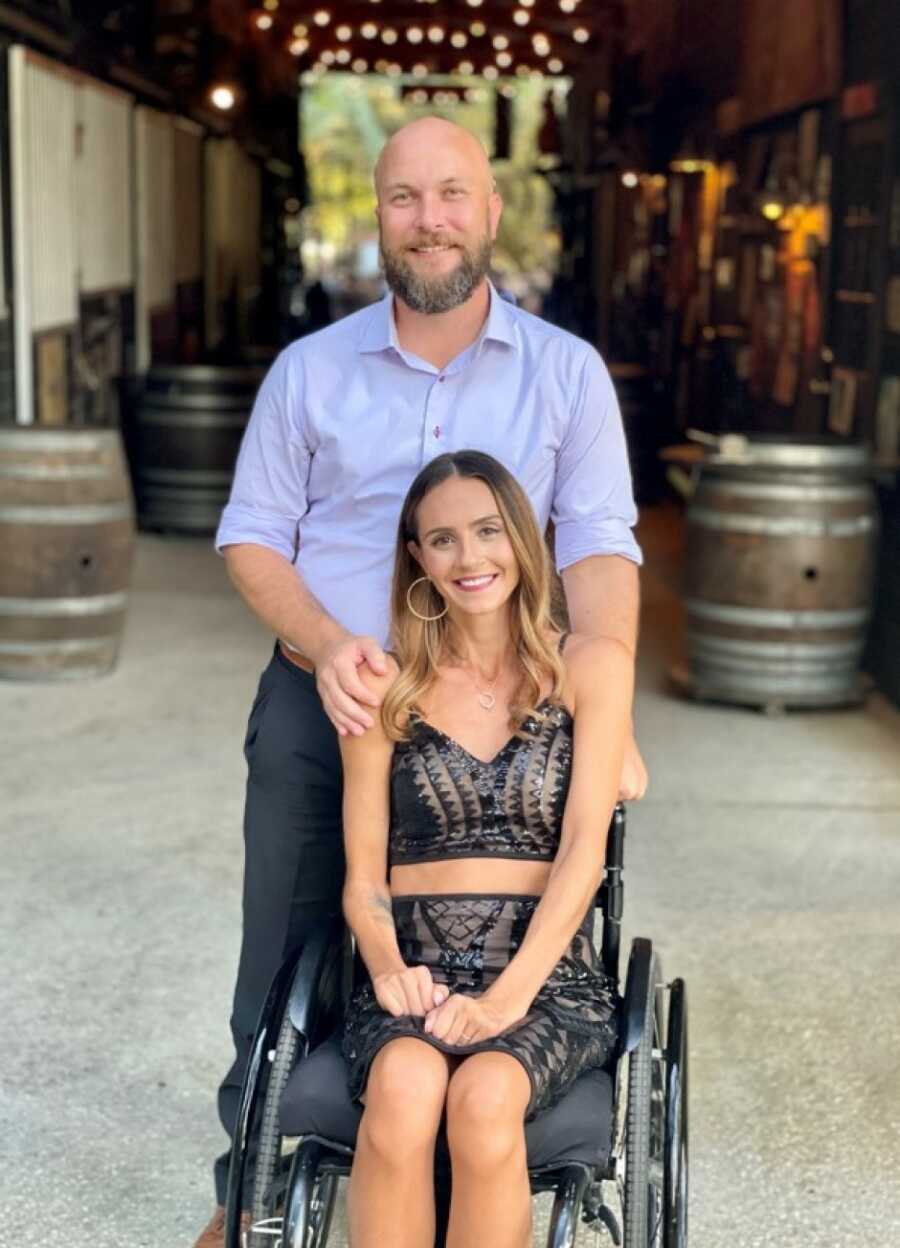 This story was submitted to Love What Matters by Amanda Perla Jereczek from Longwood, FL. You can follow her journey on Instagram. Submit your own story here and be sure to subscribe to our free email newsletter for our best stories, and YouTube for our best videos.
Read more stories like this here:
'Ummm there are 3,' the nurse said. 'Three what?' Babies! 'One embryo splitting twice is a one in a million chance. We do not see this…ever.': Woman battling infertility, early menopause conceives miracle triplets via IVF
'Just be happy with the child you HAVE.' I grappled with the fact I couldn't carry my own baby.': Best friends share surrogacy journey
'I was 6 weeks postpartum from a pregnancy that ended with me giving the baby up. 'What's wrong with me?' I sat, tears rolling down my face.': Surrogate says 'there is no greater joy than making somebody else a mama'
Spread beauty and strength for others. SHARE this story on Facebook with family and friends.