Our First Meeting
"Keys in hand on my way out the door, I was already running late. I needed to get across the city for a court date at the juvenile courthouse in early 2009. As I gathered my things, my eyes fell on the beautiful 8×10 photograph of six-month-old baby Micah, that was framed and sitting on my piano. I swiped it, frame and all, and locked the door behind me.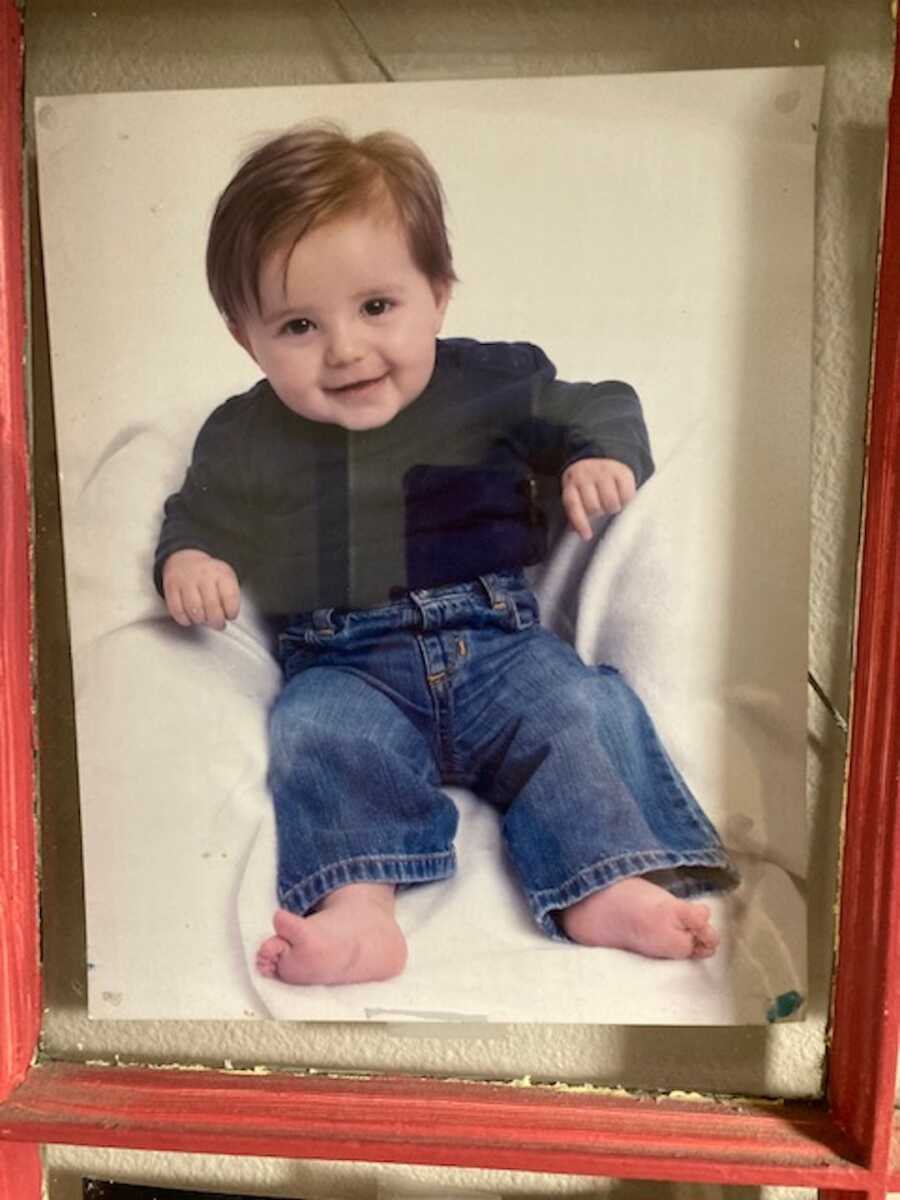 It had been four months since Micah had been removed from the custody of his mother, Jennifer, in a scene that involved the police. A staff member at the state's child welfare office had described it as 'dramatic.' In Micah's short six months of life, for a variety of reasons, we were his third foster home, and his fourth home if you counted the first two months he lived with Jennifer. I didn't know much more than that. 'She is his mom, and the photo of her child is the one framed in my home,' I reassured myself as I drove to court, the large photo sticking out of my purse. I'd never been to court or had the opportunity to meet a parent of a child I was fostering before.
Outside the courtroom in a carpeted hallway, I saw a disheveled-looking woman, her hair pulled into a messy bun, huddled up with her attorney. When they stopped whispering, our eyes met, and I took a few steps closer to her and quietly asked, 'Are you Micah's mom?' When she nodded and responded she was, I introduced myself. 'I'm Jillana, Micah's foster mom. I brought this for you.' I held out the framed photograph for her to take. She took it, and tears overwhelmed her. I instinctively reached out and told her, 'I'm rooting for you.'
We embraced as she wiped her eyes. This was certainly not planned. I was surprised to hear myself give such encouragement, but in that moment, from one mom's heart to another, it was honest and true. The caseworker stood up in court and shared with the judge we were an 'excellent foster family,' but I was struck by how empty this adjective seemed.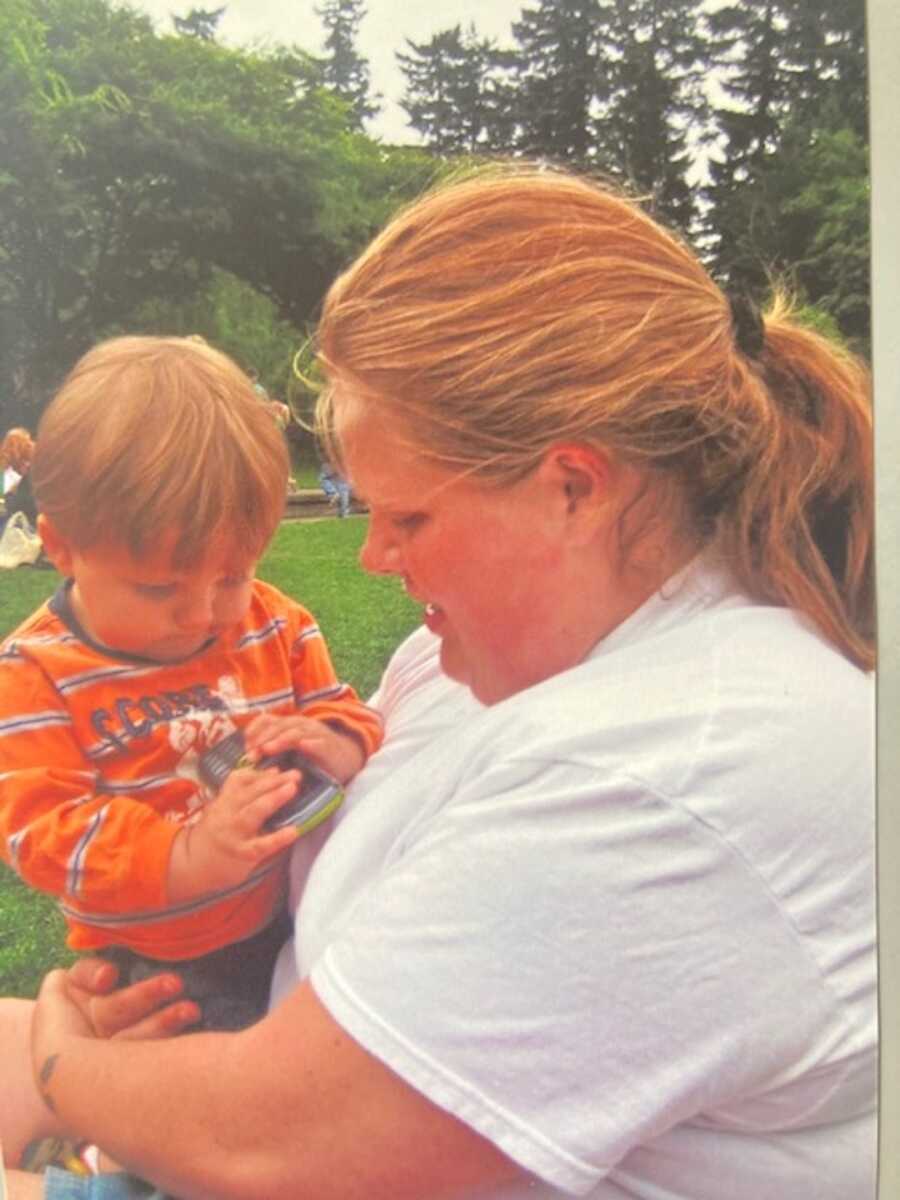 Foster Visits
Jennifer and Baby Micah were court-ordered to have time together for one hour each week. The child welfare office where visits occurred was located close to my house, so I decided to pass on the offer to have a staff person pick Micah up and instead do my own transportation. It was an intentional move to be able to look Jennifer in the eyes at drop-off, say hello, give her a personable update about her son and then say goodbye as I brought him back to my home.
One day as Jennifer and Micah finished a visit, she held Micah on her hip as she walked with him out to my car in the DHS parking lot. 'Did you know I grew up visiting my mom in this same office—even in the same room—where I now visit with my baby?' I shook my head; I wasn't aware. 'I hate it here,' she said straightforwardly. 'Would you ever be open to supervising visits for me outside of the office, Jillana?' Though I'd never heard of a foster mom doing this, I replied I'd check in with the caseworker.
With an email requesting I inform her if Jennifer appeared 'under the influence of drugs or alcohol,' the caseworker granted me permission to supervise visits between Jennifer and her baby. Week after week at 10 a.m., I would pull my green Volvo to the corner of 122nd and Division Street in the Payless Shoes parking lot, and Jennifer would hop in the front passenger seat. We'd zoom off to the park, the zoo, the community center. Her presence was the best gift she could give to Micah, which was more than what she had often received as a child.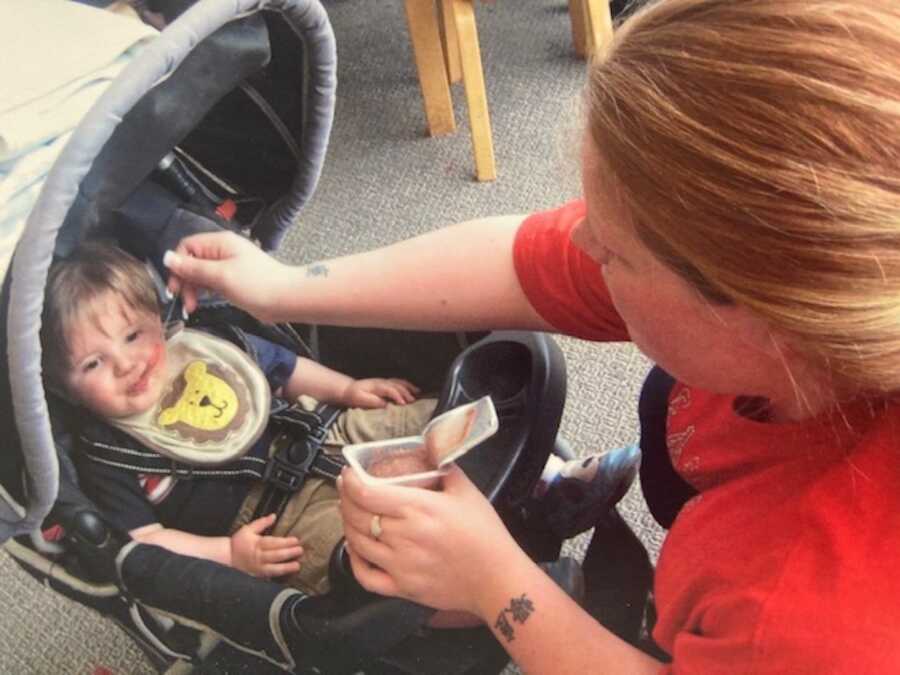 Every week, I unbuckled Micah from his car seat in the beat, handed him to Jennifer, and literally walked and sat beside them, often photographing them together. I fully loved and adored my son in foster care whom I was raising for a season. But Micah was Jennifer's son, and I did want her to succeed. I had begun to care for her with a determined sisterly love. The risk of heartache on all sides for both her and me felt palpable—there was no way under or over it—and yet I was extended a quiet yet radical invitation. Love was inviting me to walk squarely down the middle of the road and root for the flourishing of Micah's mother.
As I cradled Micah in my rocking chair that night, his intense brown eyes locked on mine, I knew if I were hyper-focused on the ending of this story, I'd miss the everyday gift of rumbling with joy and grief on this parenting road-less-traveled.
Thirteen Years Later
Fast forward from that moment to today, thirteen years later.
Jennifer is a cherished member of our family. With twists and turns too numerous to detail here, Micah's plan was changed to adoption by the court, and we adopted him, while remaining in a relationship with Jennifer.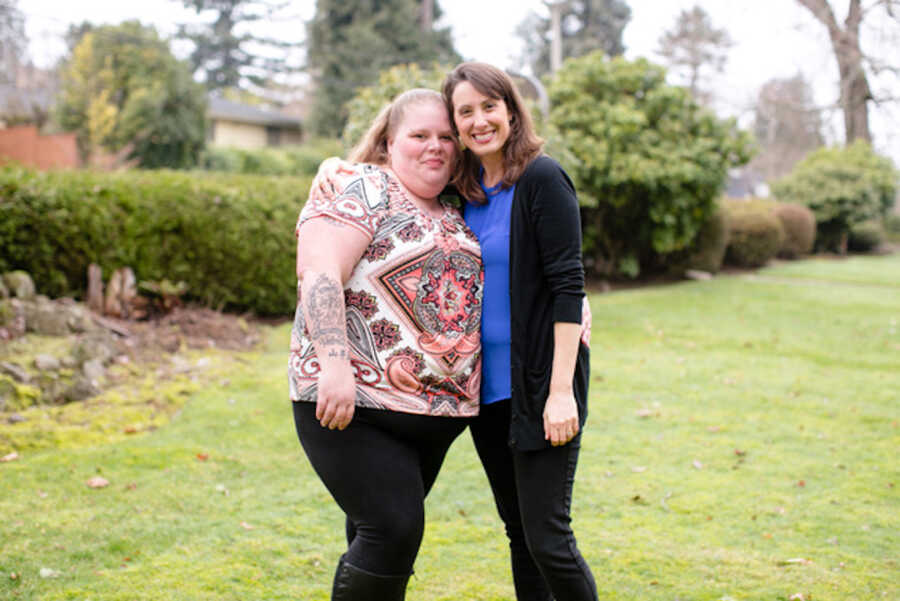 After Micah's adoption, Jennifer had another baby, and we fostered him before he was court-ordered to be returned to the drug treatment facility where she lived. Our family was there to cheer her on when she graduated from treatment. She was clean for 4.5 years. It was during that time we invited her into the sacred space of our home. Opening up the door to her brought me so much joy. She hung out at our house for Sunday lunches and was an easy person to shoot the breeze with while sitting on the couch. What delight watching the kids play, including Micah and his full biological brother play.
Nearly five years later, Jennifer relapsed, and her younger son came to live with us in foster care. Jennifer and I experienced nearly every emotion under the sun with and toward one another at that time, and while our love for her never faltered, it took years to build back trust.
Today. we are two moms raising two biological brothers across the same city as one another. We call each other often. We compare notes. I remind her often she's a darn good mom when she's clean and sober. She's coming over tomorrow, and I look forward to opening up my front door and giving her a hug.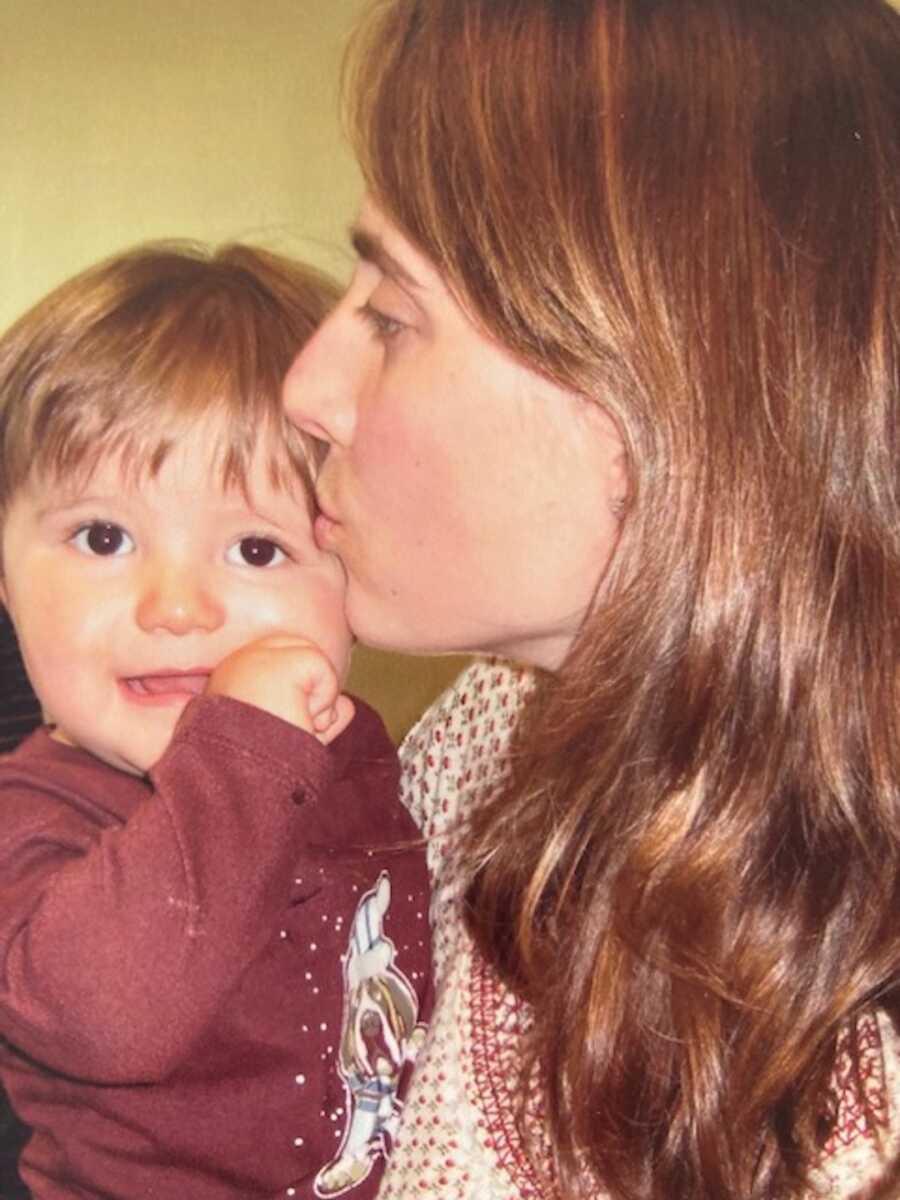 Jennifer has 6.5 years clean, her longest consecutive time since she began using drugs as a pre-teen. While not many years separate us, our life experiences are worlds apart. Jennifer has been of life's greatest gifts to me. She taught me proximity to others with life experiences different from our own is often what holds the marrow of life and is what transforms us. It's easy to judge people or situations as black or white as you stand off to a comfortable, safe distance. It's entirely another to walk alongside someone, stand in the grayness of it all, and realize life handed you the same trauma-filled, unjust cards, there's a darn good chance I may have stood where she was standing.
We had no way of knowing, meeting one another and hugging in 2009 at juvenile court one day—through many ups and downs—we would firmly claim one another as family. Today we speak to state child welfare caseworkers sharing our unlikely collaboration has spanned via foster care and adoption with one child and foster care and returning home for another.
My thirteen years of relationship with Jennifer have reinforced that difficult things and worthy things are not mutually exclusive. They are often intertwined."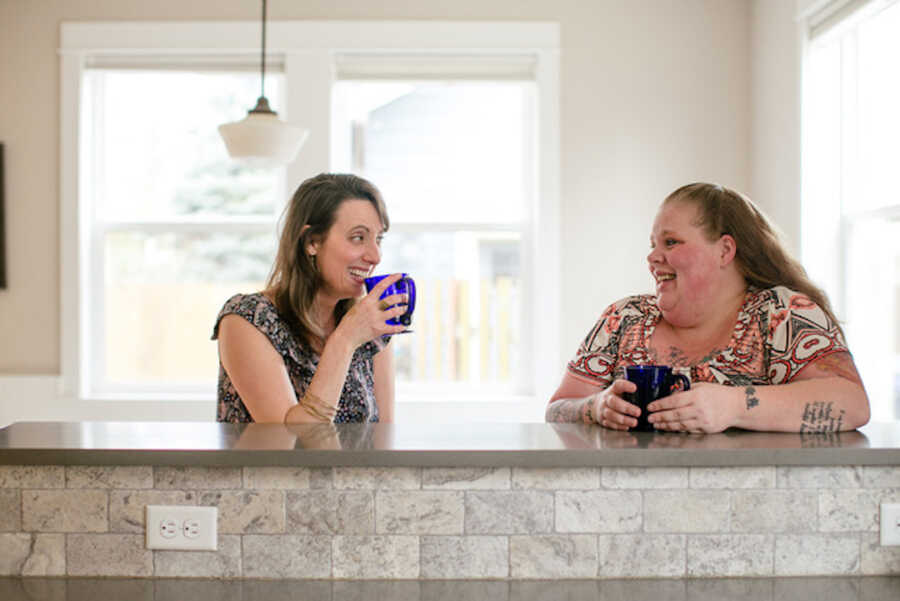 This story was submitted to Love What Matters by Jillana Goble of Portland, Oregon. You can follow her journey on Instagram, Facebook, their website, and memoir. Submit your own story here, and be sure to subscribe to our free email newsletter for our best stories, and YouTube for our best videos.
Read more stories like this:
'It was immediate removal. I didn't know where they were or who they were with for almost a month.': Falsely accused mom shares reunification journey with children placed in foster care
'At 1:00 a.m., the social worker, with four children in tow, showed up at our door.': Foster dad shares complex and beautiful journey with foster care
'There was 'our' baby girl, outside the courthouse, getting photographed on her adoption day with her family that was not us.': Mom shares 'beauty and brokenness' of foster care, adoption
'Going from no living children to 3 in 3 years was… a LOT. But I'm so grateful.': Couple welcome rainbow babies, foster care adoption after heartbreaking loss
Are you or someone you know looking to foster? Please SHARE on Facebook to make them aware there is a community of support available.