Terri Hafner Riley is proving to everyone, including herself, that you're never too old to go after your dreams.
Ever since she was a little girl, Terri has secretly dreamed of becoming a professional singer. But this 53-year-old grandmother chose a different path in life. First, she joined the U.S. Army, and now she's a teaching assistant in the Quincy, Massachusetts school system.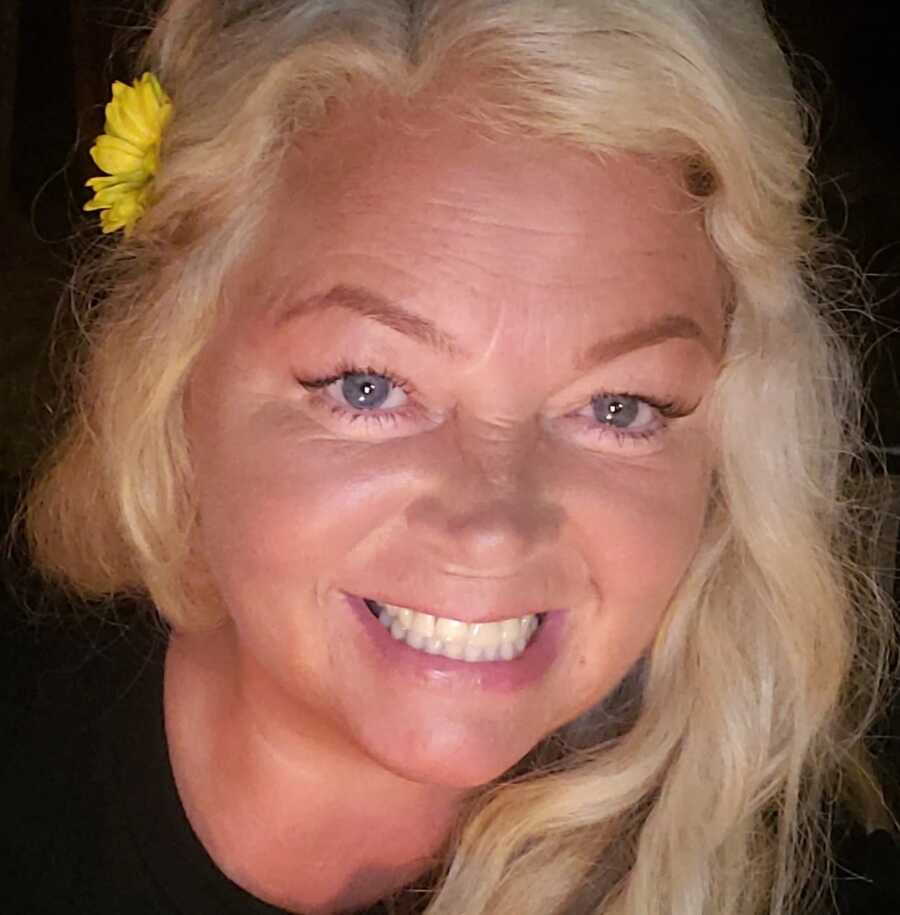 "I'd stand at the top of the stairs and sing out loud," Terri said. "It's silly, but as a kid, it's something you dream about."
Terri kept singing just for fun… that is until one of her friends introduced her to a Facebook group called Quarantine Karaoke.
As the name suggests, this fun group was created during the pandemic when gathering for in-person karaoke became unsafe. Thinking she had found a great way to pass the time during quarantine, Terri joined and began posting videos of herself singing.
With a voice like Janis Joplin and Stevie Nicks, Terri quickly became a huge hit!
"I couldn't even keep up with the comments," she said. "Because I like to reply to every single one, at least like their comment, and I just couldn't keep up. I just kept hearing plung, plung, plung."
This story originally appeared on InspireMore.
What started out as an upbeat Facebook hobby turned into Terri becoming quite the local star! Quarantine Karaoke made her a featured singer, and she's been in a number of news interviews ever since.

Terri said all the attention is very new to her and she still gets nervous before posting a video, but that isn't stopping her from finally going full force to pursue her dream.
In fact, she and her guitarist husband are officially looking for other musicians to form a band!
"I'm not a spring chicken anymore," Terri said, "so at my age to be able to do this and actually people like my singing at my age to me is huge."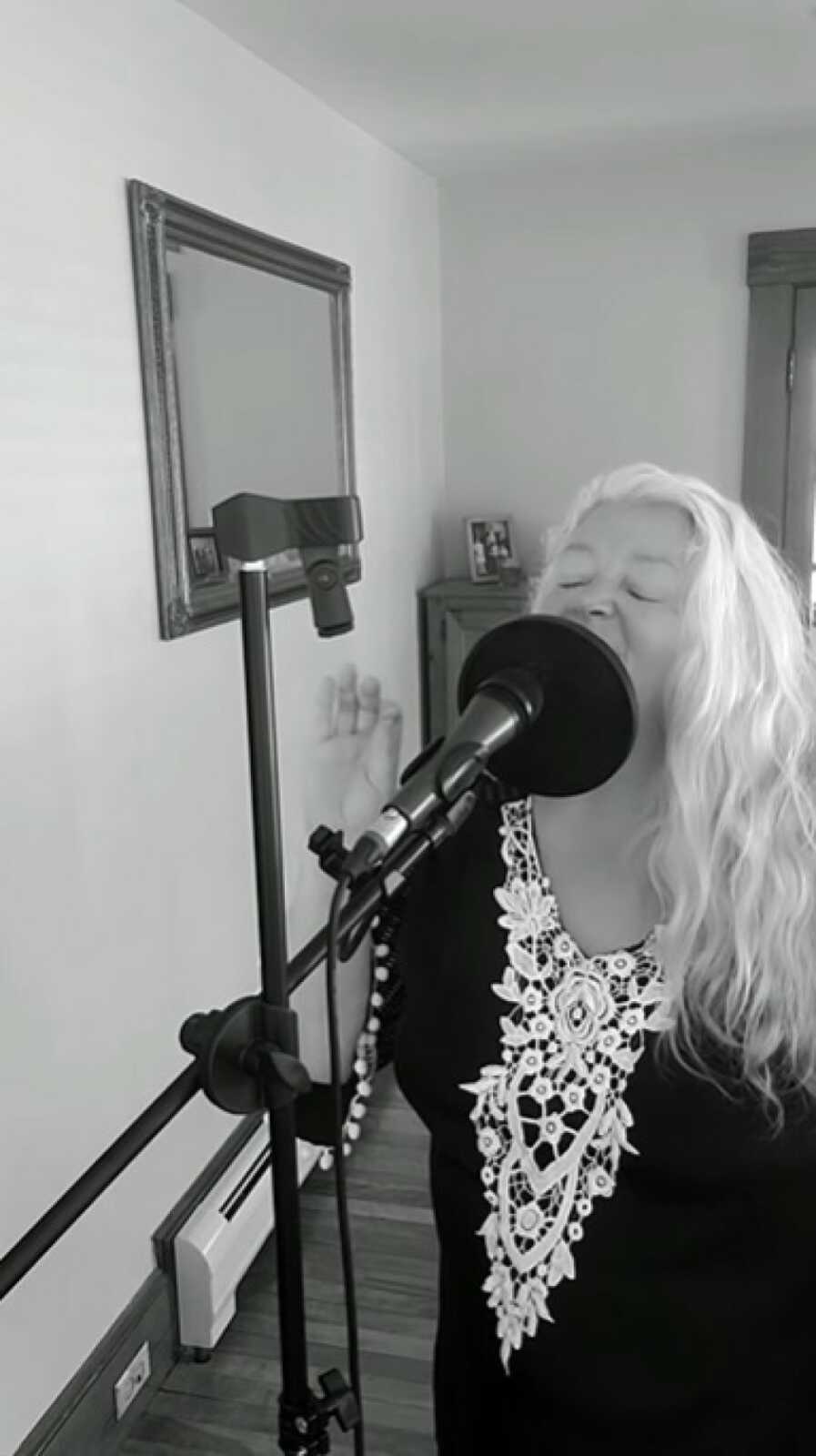 We're so thrilled that Terri is finding success in chasing her dreams. We can't wait to see where she goes from here!
This story originally appeared on InspireMore. Submit your own story  to Love What Matters here, and be sure to subscribe to our free email newsletter for our best stories, and YouTube for our best videos.
Read more stories here:
'How could this be?' I sobbed. Our baby had never heard us talking, singing, or reading to her.': First-time parents raise awareness after welcoming daughter with Chudley-McCullough Syndrome
Mom Catches Dad And Tiny Toddler In Adorable Salsa Dance-Off
3-Month-Old Has The Best Reaction To Hearing Mom's Voice For The 1st Time
Mailman Stops To Dance With Adorable Little Girl Who Always Waits For Him
Help us spread kindness. SHARE this story on Facebook with family and friends.