"My oldest son is currently in first grade and this is a letter I wrote to his kindergarten teachers at the end of the year. He is our wild child. Our rowdy, free spirited, change the world child.
To the women who have spent the last 10 months with my big.
The women who have taught him to read, how to add and subtract, how to be a responsible classmate.
More importantly to the women who have loved on him and cared for him and have never once given up on him as he navigated this beautiful, messy world called Kindergarten without his Momma.
First I want to tell you, I didn't always love you the way I do now. No, when I sent him through the front doors of our school…your school. I couldn't stand the thought of someone else getting to spend their days with him. And although this is 'just kindergarten' half a day, I hated that it was you and not me. He is hilarious and kind and so smart. And that kid, he's mine! I didn't want to share.
What would you think of him? Would you laugh at his scrunched up funny faces like I did? Would you be patient with him while he tried his hardest to zip his own coat up or open his own bear paw at snack – because he's stubborn like that and won't let you do it for him. Would you appreciate his love for Marvel super hero's and strawberry yogurt? There was no way you could. And then, just like that, you DID.
I don't know how, but you exceeded my unrealistic, absolutely ridiculous expectations of what his kindergarten teacher should be like. You took my boy and wrapped your arms around him for 10 whole months day in and day out. And every day that passed it got a tiny bit easier to send him through those doors because of you.
See, just as he was growing and becoming more confident and learning, at your hand and heart, I was too.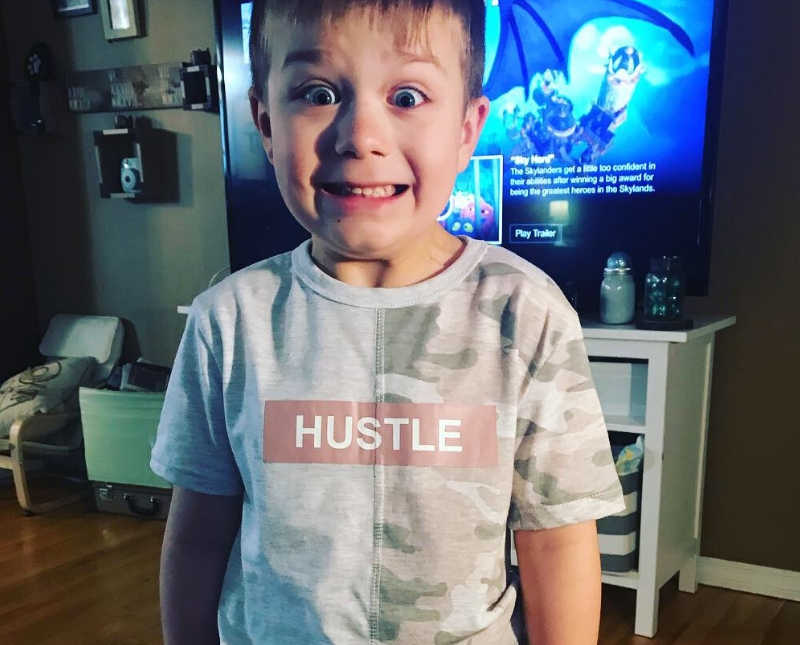 You have taught me so much in such a short time. You've taught me how to let go when I desperately wanted to hold on – that my kid was brave and capable and ready to go be a part of your class room (even when I contemplated co-sleeping well into Jr. High…). You've taught me it's ok to be scared – you never once questioned me when I stood for a few minutes longer at the class door or sent emails to you or cried when he got in trouble. You simply nudged me along in the right direction, just like you have with him. You have taught me most importantly that there are wonderful people out there who might not be his Momma but who want to see him succeed and grow up to be a good human just as badly as his Momma does.
As this year comes to a close please remember how eternally grateful I am for you and for every single thing you've done for my boy. I can't imagine it is easy, it sure a heck isn't glamorous and I know it is a labour of love teaching 30 little sponges.
Know that you are impacting their little lives – and their mommas lives – in ways you can't even imagine and although it might seem like a tireless job with very few 'thank you's' I see you, I appreciate and value what you do, and you are important to us.
So from the bottom of my heart, thank you for helping teach my 5-year-old to spell his name, do simple addition and for loving him when I felt like I was a million miles away down the street at home."
This story was submitted to Love What Matters by Sarah Pearson. Submit your story here. For our best stories, subscribe to our free email newsletter.
SHARE this story on Facebook or Twitter to support teachers across the globe.