"I am out of town again helping my brother and his family, as his wife still lies in the hospital. In a new home, with new beds, and wonky schedules, emotions are running high. And of course, sleep is hard to come by.
There are lots of tears, more than we can count. Lots of fights. And lots of people tugging at me. And after a day of visiting, entertaining, keeping everyone fed, clothed and bathed, my tank is empty.
Yet they still want more. Me to hold them as they go to sleep. Comfort them. Make them feel safe.
Because I am their home.
But I am angry. My frustration is bubbling at the surface. I'm sad my sister-in-law is still so sick, and I'm upset my nephew has had to witness so much. I'm hurting physically and emotionally, and after a long day of smiling and pretending that everything is all right, I just want to cry.
But I can't.
Because there's a little girl beside me who is in a new home. Who is overtired. Who doesn't understand the word "cancer", and why we are all on edge. And who just needs her mommy.
Because I am her home.
I love my kids. They are miracles that I thank God for every single day. And as I lay here seething because I can't do the million things I need to do, I am humbled.
She needs ME.
I am her comfort. I am her love. I am her safe space.
I am her home.
It's so hard to find perspective, but if we just take one minute when we feel like we are at our breaking point, and put ourselves in their little shoes, our calling becomes clear.
Yes, we are their punching bags. And cooks, chauffeurs, and maids. But we are also their solace. We are their calm in the midst of chaos. We are their anchor.
We are their home.
And right here in this moment, she is mine."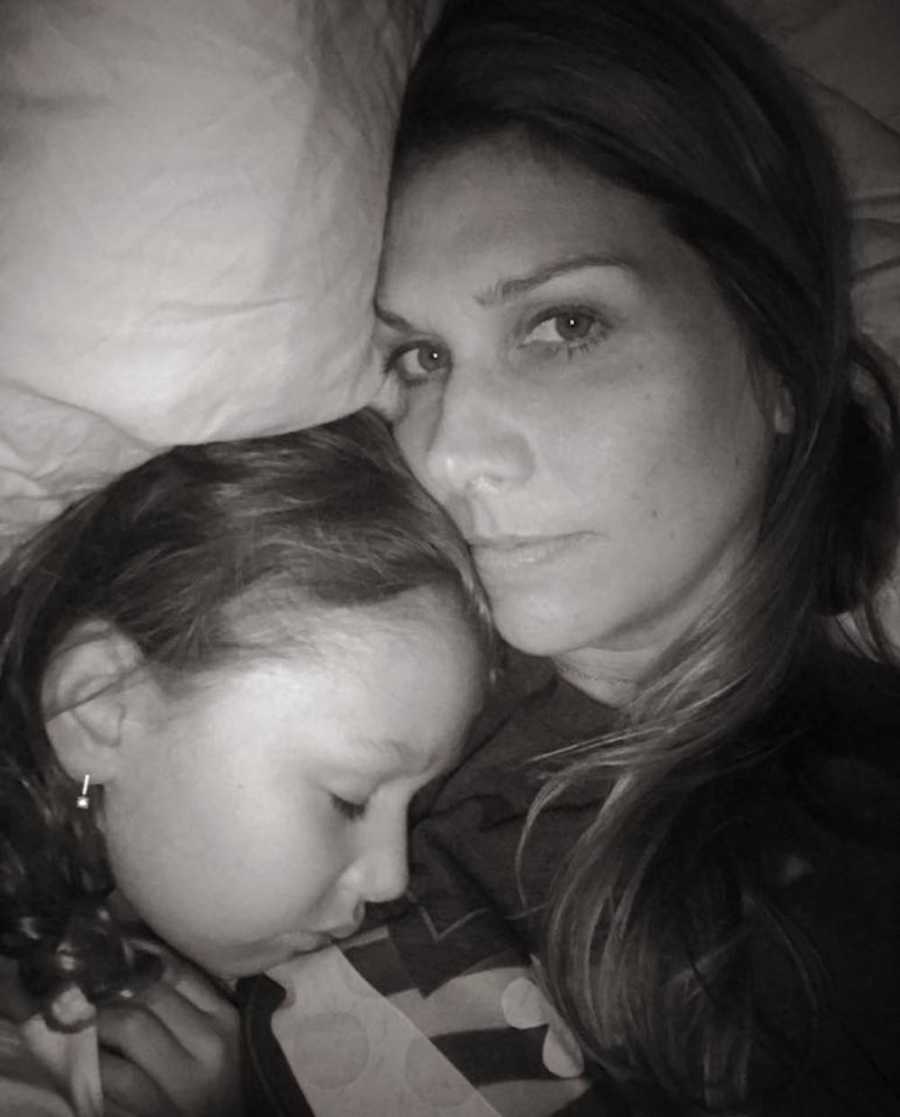 This story was written by Kristen Hewitt. The article originally appeared here. Follow her on Facebook here. Submit your own story here, and subscribe to our best stories in our free newsletter here.
Do you know someone who could benefit from this story? SHARE this story on Facebook or Twitter.