"Growing up, I'd always known my father was adopted. He was born and raised in Florida and it was a closed adoption. That's all the information there was. My grandparents were wonderful people and he was raised in a very stable, loving home. He was always content with his life and never really felt the need to know about his birth family. I, on the other hand, always fantasized about who his biological parents were, what kind of people they might have been, and what they looked like.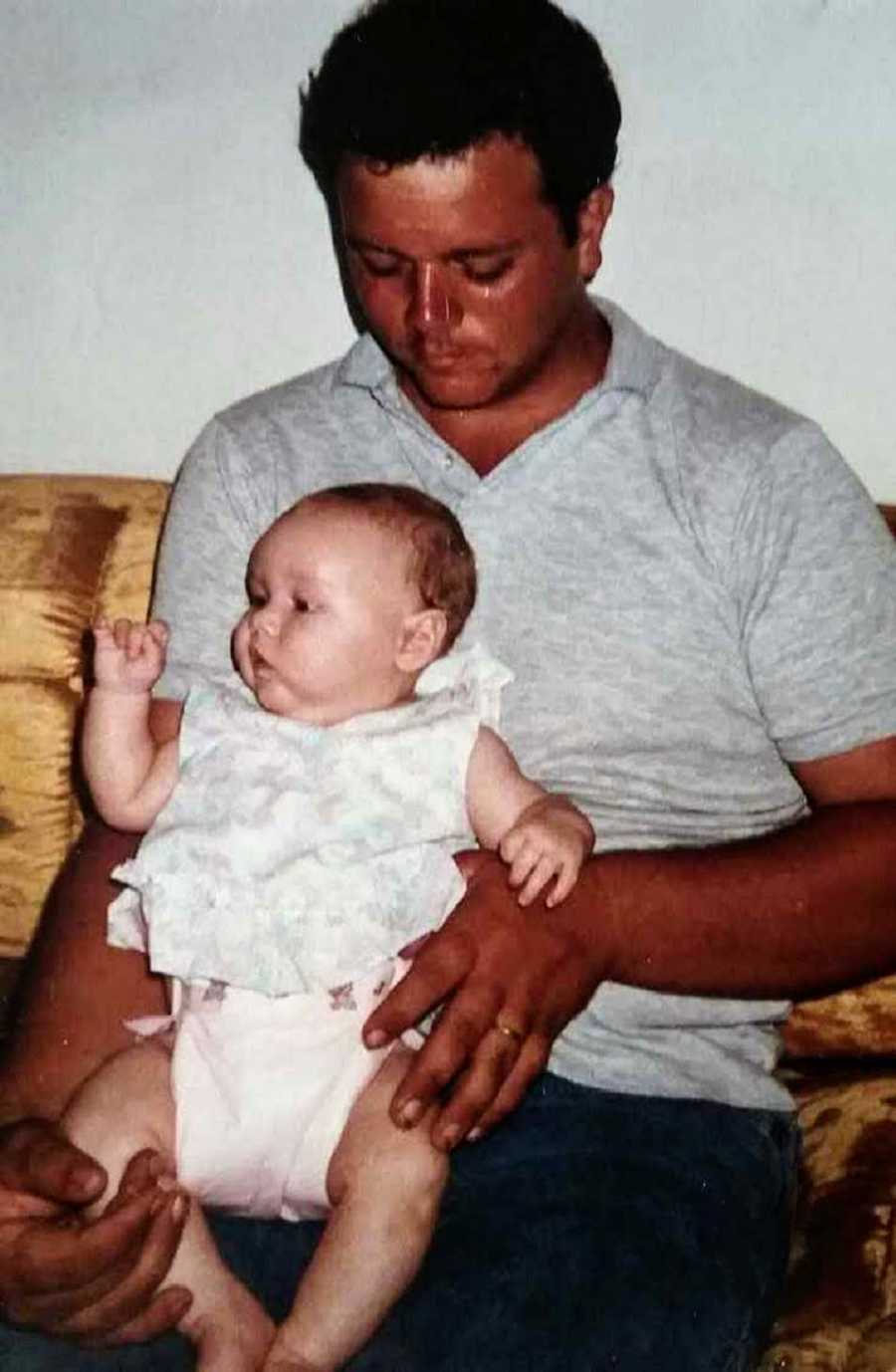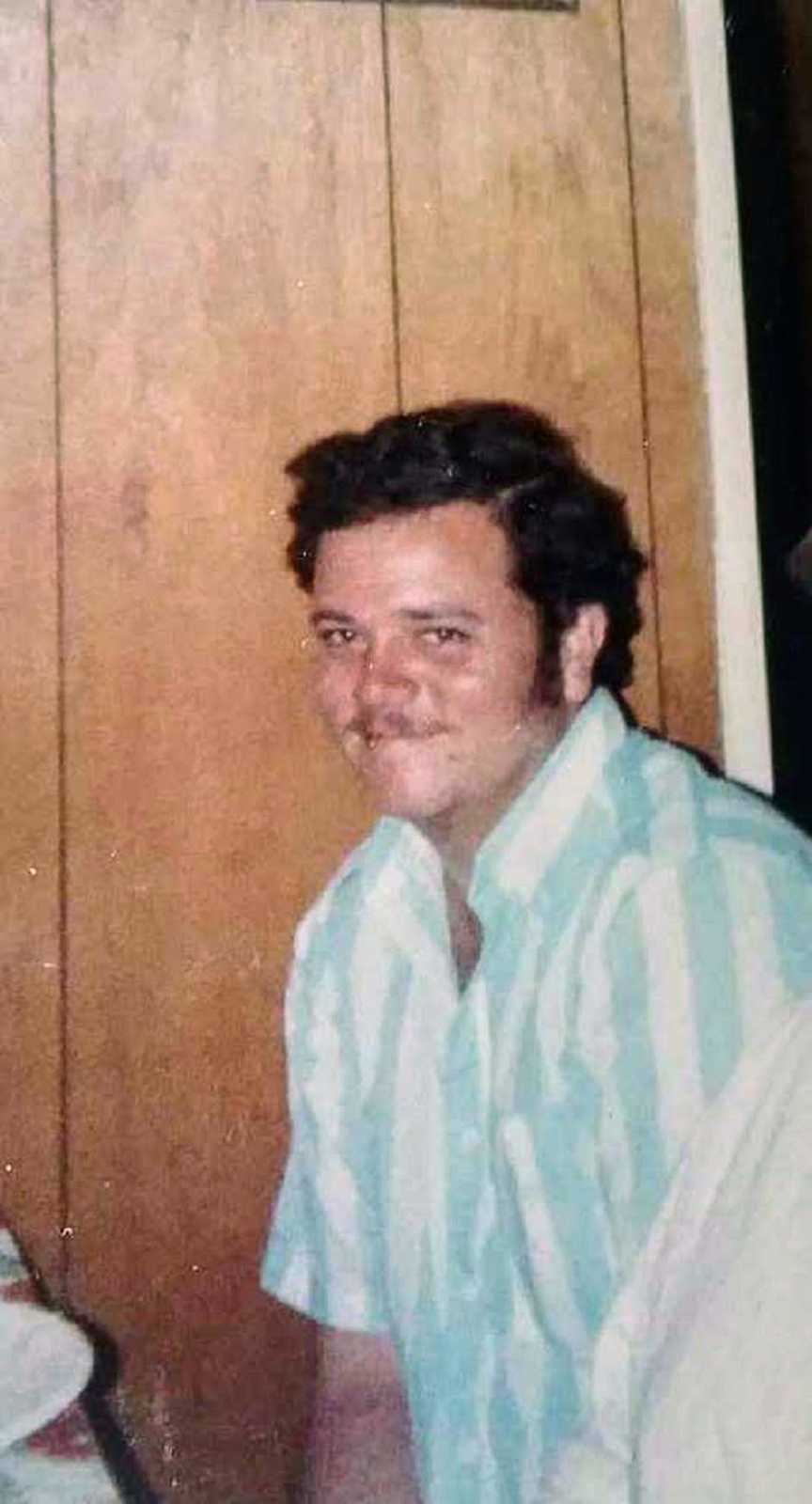 It all started in 2017 when I saw a commercial on television for 23andMe. Learning that taking a DNA test would produce results about ethnicity really peaked my interest! I knew all about my mother's side of the family, but I wanted to know more about my dad's background. He was hesitant to take the test but agreed because he knew it was important to me.
I excitedly called him the minute his results were in. Among other ethnicities, most of his DNA showed a connection to Ireland and the surrounding areas. 'Daddy! You're Irish!' He chuckled at the news. Being just a few weeks before St. Patrick's Day, he now had a new reason to celebrate the holiday!
In addition to the ethnicity estimates, there was also a DNA relative list to explore. Little did I know, this list would send me off onto a journey that has forever changed my life and his.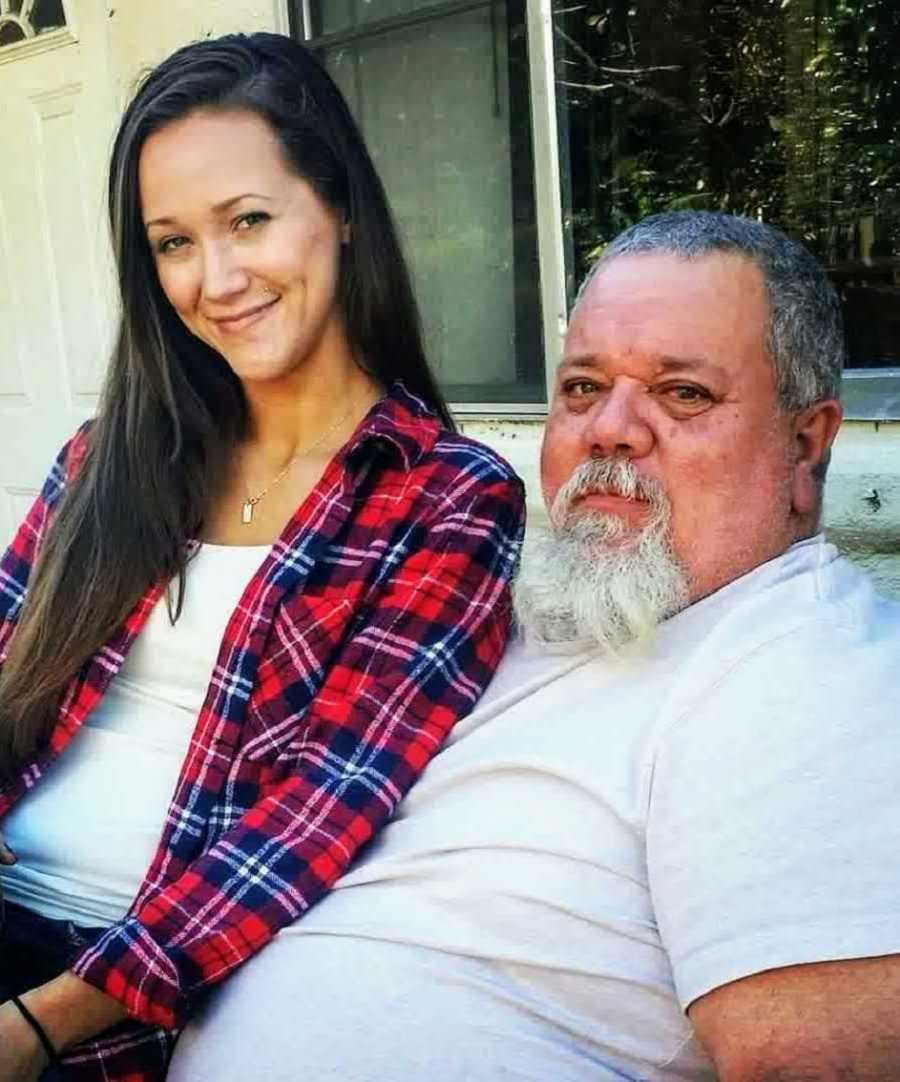 I began combing through the hundreds of matches, completely amazed at the fact that I was even looking at people's names who were biologically connected to my dad. He didn't have any close relatives in his match list, so I eventually got discouraged. After a few internet searches, I quickly realized that I was not alone. Thousands of others were on the same mission as me! I joined Facebook groups, watched YouTube how-to videos, scoured website after website, all of which contributed to my next step.
I focused on his top match, a predicted 3rd-4th cousin. Unfortunately, she had passed away but I was lucky that the person managing her account gave me information about her family. She was from Buffalo, New York!
Let's back track a little bit. Like I said, my dad is from Florida. I was also born and raised there. In 2010, I met my husband who was visiting Florida temporarily. He was born and raised in a Buffalo suburb. In 2013, we got married and moved up to his hometown. So you can imagine the shock I felt when I saw that a biological relative was from the same area that I was now living in!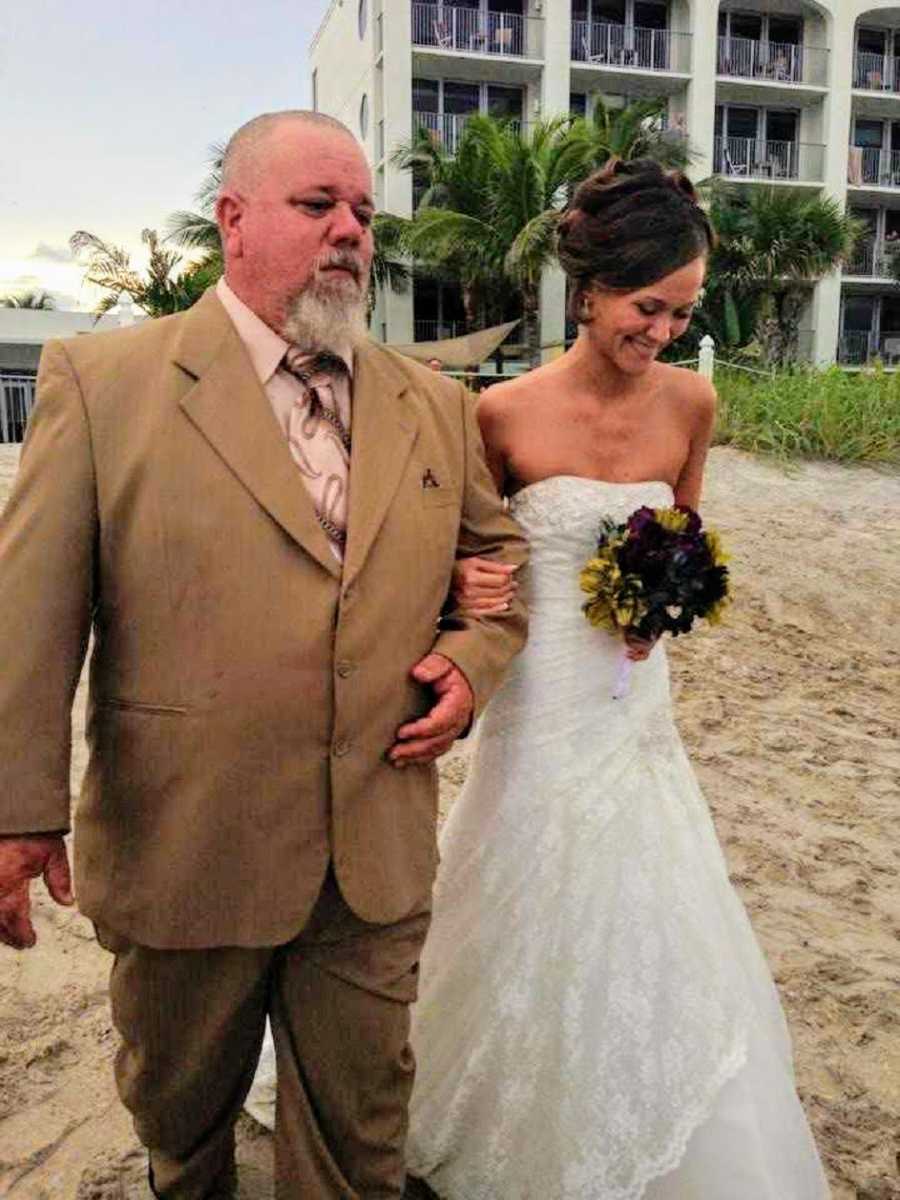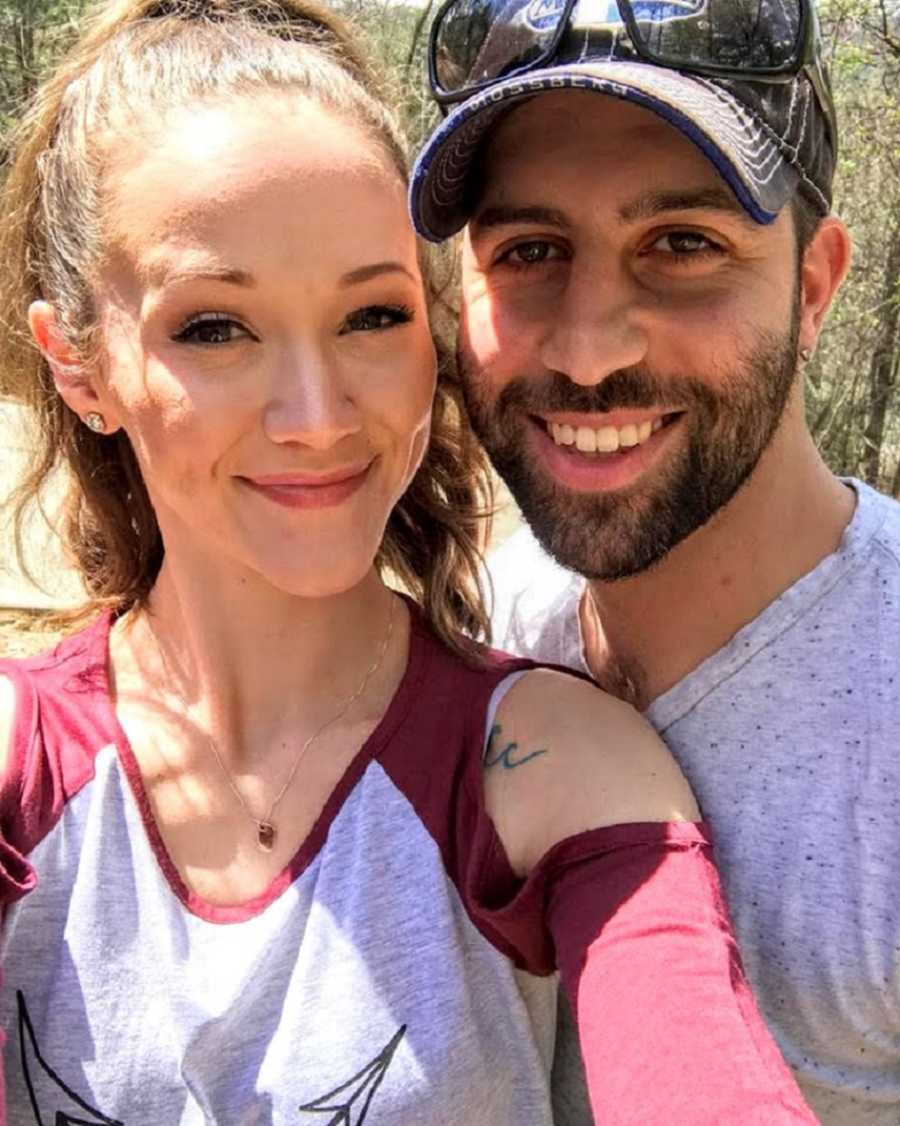 My luck ran out so I decided to ask my dad to take another DNA test. This time it would be through Ancestry.com. Armed with new tools, I began diligently working through his DNA match list. The majority of his matches were all connected to New York (many of which were in my area). Little by little, the countless hours of research and all-nighters began to pay off. A distant cousin reached out to me and offered to help any way she could. She looked over my work and agreed with me that I may have finally found my dad's biological family.
I was able to narrow down his birth father's family first. With shaking hands and a racing heart, I made contact over Facebook. All kinds of thoughts went through my head. My anxiety was through the roof as I (not so) patiently waited for a reply.
A few days went by and I received a message notification on my phone. A response! It was the wife of my father's suspected paternal half-brother and she was open to giving me information. After a few e-mail exchanges with her, his suspected half-brother agreed to take a DNA test. While waiting for his results, I got to know his sister (my dad's half-sister). I remember thinking how fortunate I was that these strangers were being so kind to me. They had no idea who I was, yet there I was claiming to be their niece. After his results were in, there was no more questioning it. I was their niece! I had 100% without a doubt found my father's siblings. And they were living less than an hour and a half away from me in the Rochester area.
We made plans for lunch shortly after. That day will forever be one of my most cherished memories. Meeting them was mind blowing. I was shaken to my core when I realized just how much my father and uncle resemble each other. My uncle and I took turns getting emotional at the lunch table. Both of us were having a hard time getting over the fact that despite just meeting, we felt like we already knew each other.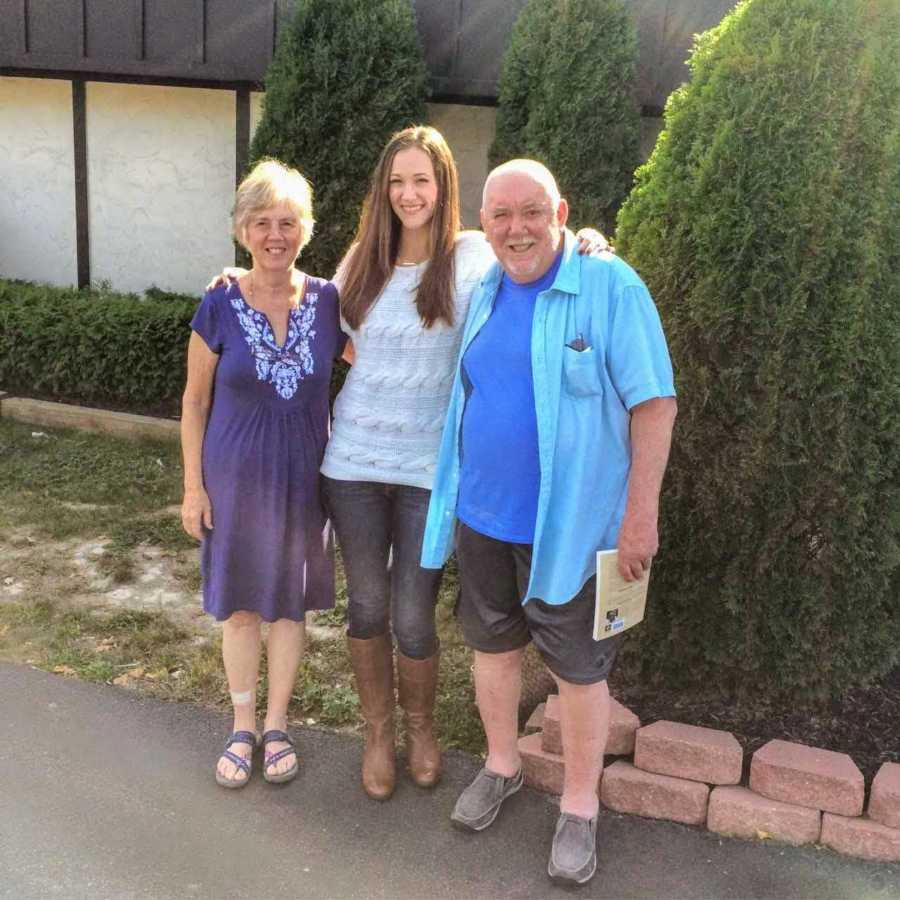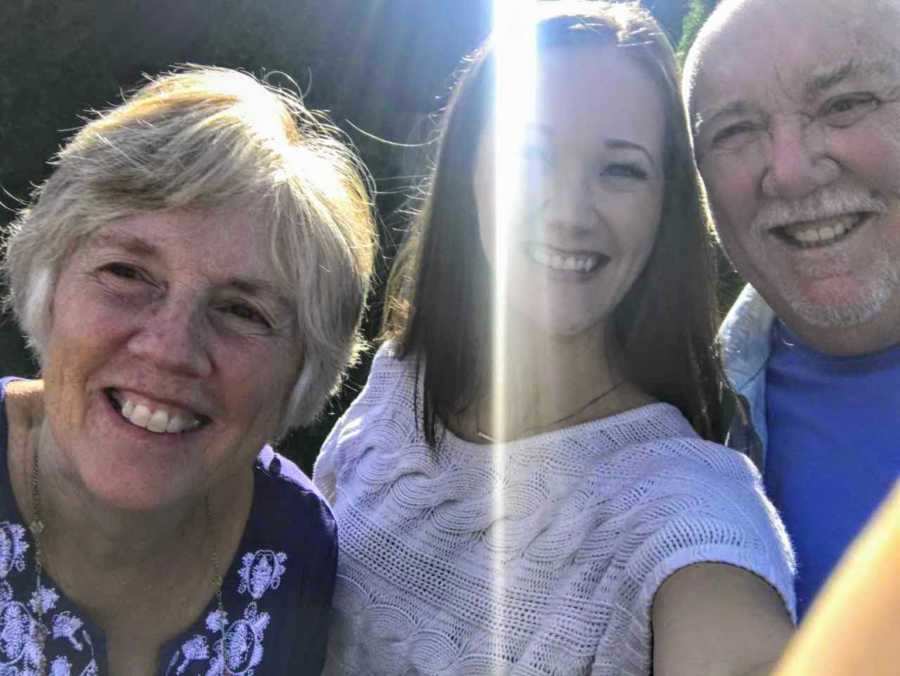 We jokingly concluded that we were such crybabies because we were both Cancers, the most emotional of the zodiac signs. In fact, our birthdays are within days of each other. My aunt and uncle told me all about themselves and their children. Coincidentally, two of my uncle's sons are named Christopher and Scott. My father's name is Christopher Scott.
Unfortunately, my dad's birth father passed away many years ago, but they had so many stories to tell. Much to my delight, a lot of mine and my dad's features come from him too.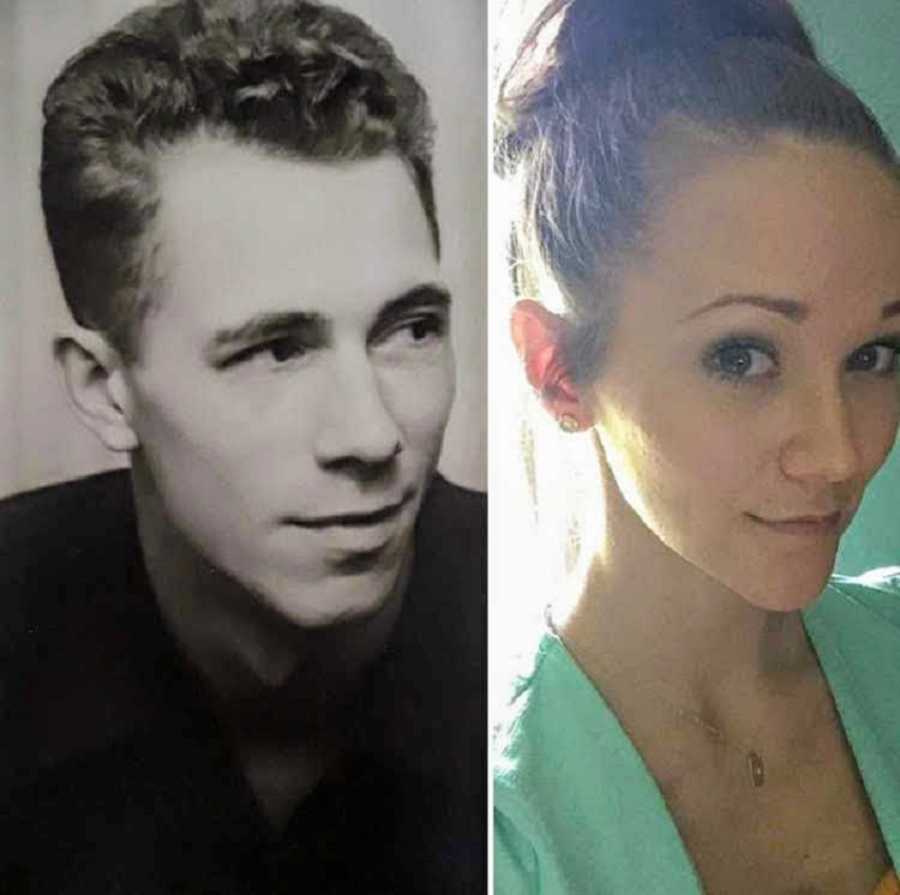 Even though I was celebrating such a sweet reunion, I still had work to do. I had hit a brick wall in the search for my dad's birth mother. I reached out to a search angel and she reviewed my work. Her help lead me straight to a key piece of information. At long last, I finally had a name! Lo and behold, she was also from the Rochester area. She had since moved across the country though. I found a handful of addresses associated with her and sent letters to each one to be certain at least one would end up in her hands.
A week went by with no reply. Then, while watching television one night, I got a phone call from a strange number. It was a number from the city I sent my letters to. I immediately got nauseous and began to tremble. Inside, I'm screaming, 'Answer the phone! It's her! It's her!' So I did. And from the other line comes a voice that I've waited my whole life to hear. 'Hello, is this Heather? I received your letter in the mail today… this is your grandmother.'
The floodgates opened and all I could do was cry. I had gone over this conversation in my head a thousand times, yet I couldn't get one single word to come out. We had a three-hour conversation that night. So many questions were asked and so many answers were given. My father was her only child, making me her only grandchild, and my children her only great grandchildren. She told me that she used to have a cousin who lived in the same city as me. When she told me the street name, I laughed because it was in my neighborhood right down the street! These coincidences just kept piling up!
I called my father right away to tell him the news. Up until this point, we had agreed that I would keep any and all information to myself. At the beginning of my search, I was afraid of him getting hurt so I was determined to keep that promise. But I just couldn't keep these good people, his biological family, OUR biological family, to myself. I told him that his birth mother was open to contact and he asked that I gave him some time to think about it. He had a quick change of heart because immediately after we hung up, he sent me a text letting me know to give her his phone number.
It has been a whirlwind ever since. I found a couple more of his paternal siblings and have met many more family members on both sides. I hosted a family reunion at my house in the Fall for his birth father's side of the family. My dad flew up from Florida and one of his sisters flew up from Arkansas. Witnessing them all meet each other for the first time was an incredible and rewarding experience. It was emotional, but so very beautiful.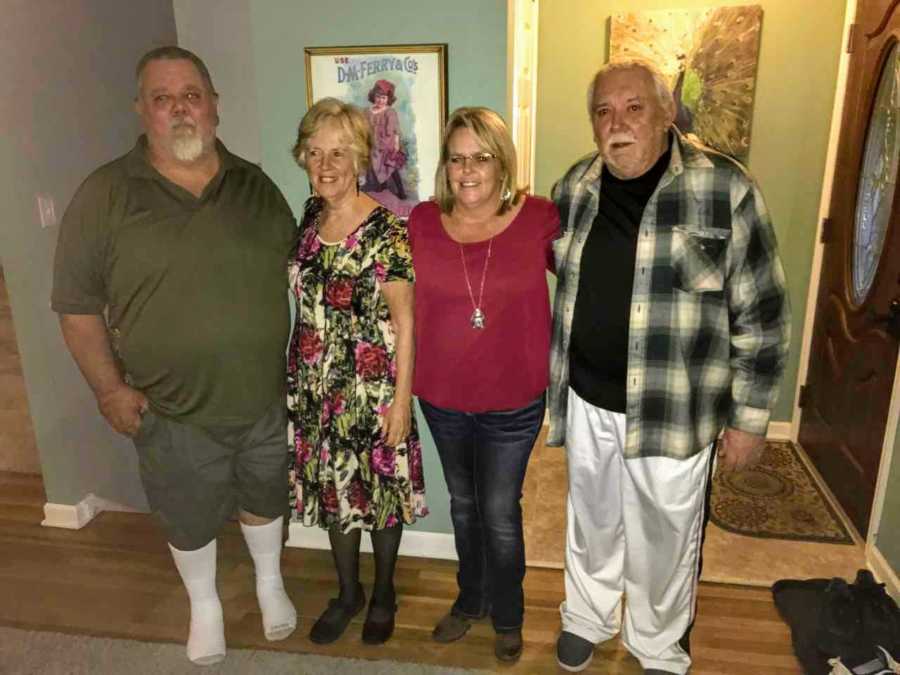 The following Spring, my father flew out to meet his birth mother. She loved the idea of surprising him by having me there too, so I made my way out to her. As afraid as I am of flying, it was worth the anxiety to be a part of their reunion too. It was everything I had hoped it would be for my dad and I'm so grateful that I was able to do that for him.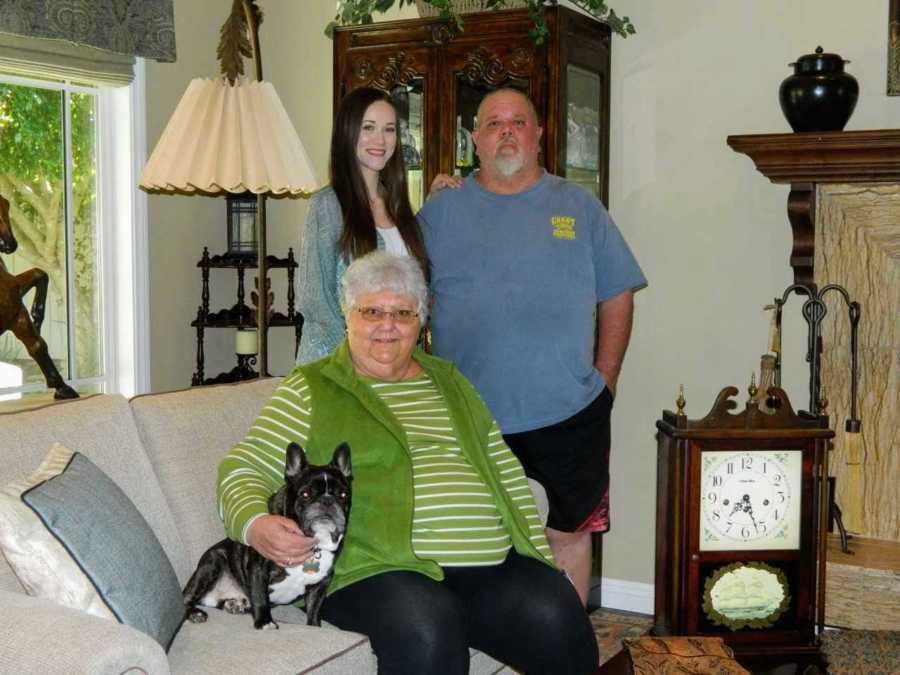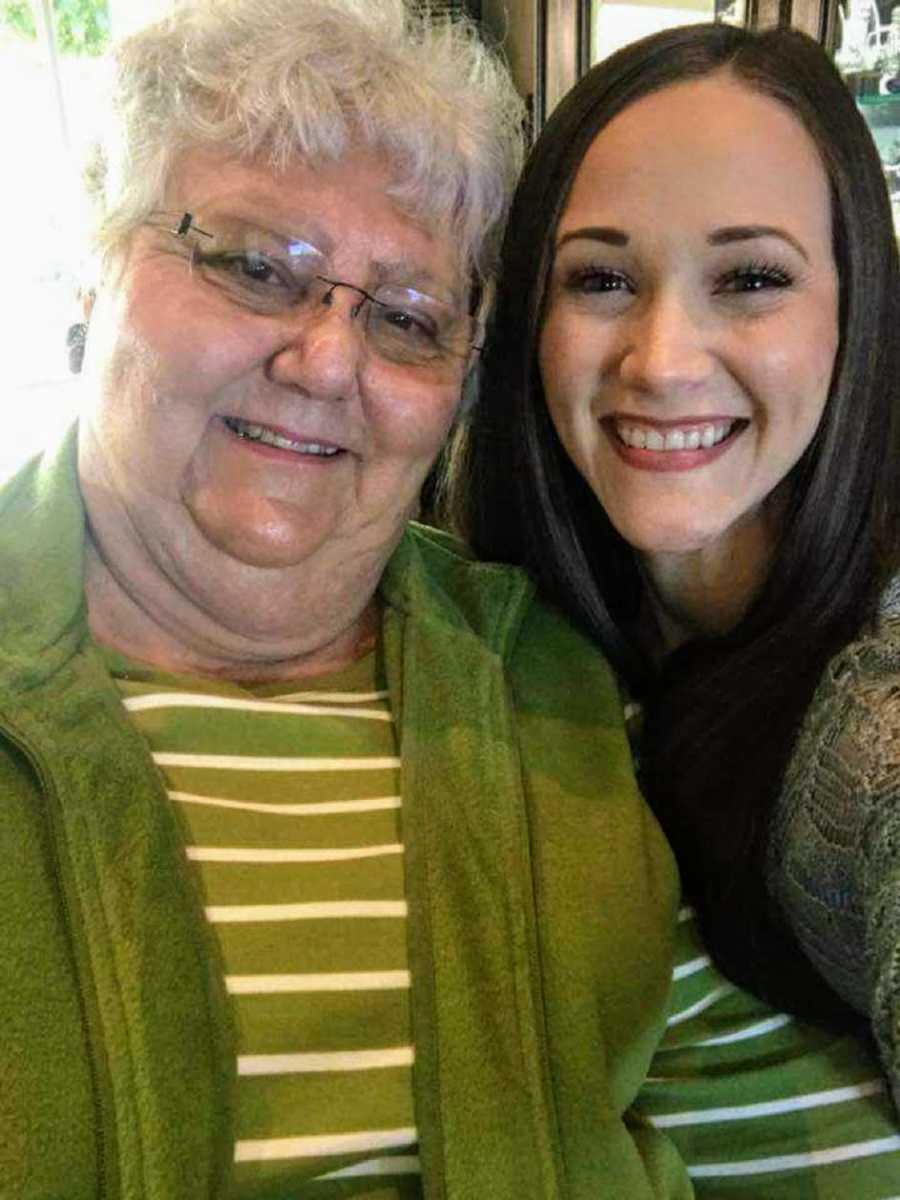 Most recently, I had the pleasure of meeting my dad's maternal first cousin. Another coincidence popped up. My dad's first cousin and my best friend's dad's first cousin are MARRIED! My best friend was my neighbor when I first moved here to New York and she pretty much forced her way into my life whether I liked it or not.
All of these small coincidences didn't feel so small anymore. I began to feel like God was really behind all of this. Meeting my husband, moving to his hometown, being so close to the area that my dad's birth family is from, my best friend being connected to them this whole time, and everything in between. All the pieces aligned.
After all the excitement of the reunions calmed down, I turned my focus back on just researching the roots of my newly discovered bloodline. My husband and I bought a home closer to Rochester so that we could be closer to his new job. We live right outside of the sweet little village of Oakfield. Just when I thought all of the coincidences were done, I made a new discovery.
Prior to my grandfather's family starting life in Rochester, his ancestors had lived IN Oakfield! My 5th great grandfather was actually one of the very first settlers there! I found his grave at the village cemetery and paid my respects. I was even able to visit an old farmhouse my great great grandfather lived in 10 minutes down the road from my house. How on Earth am I raising my children in the very spot my family helped create?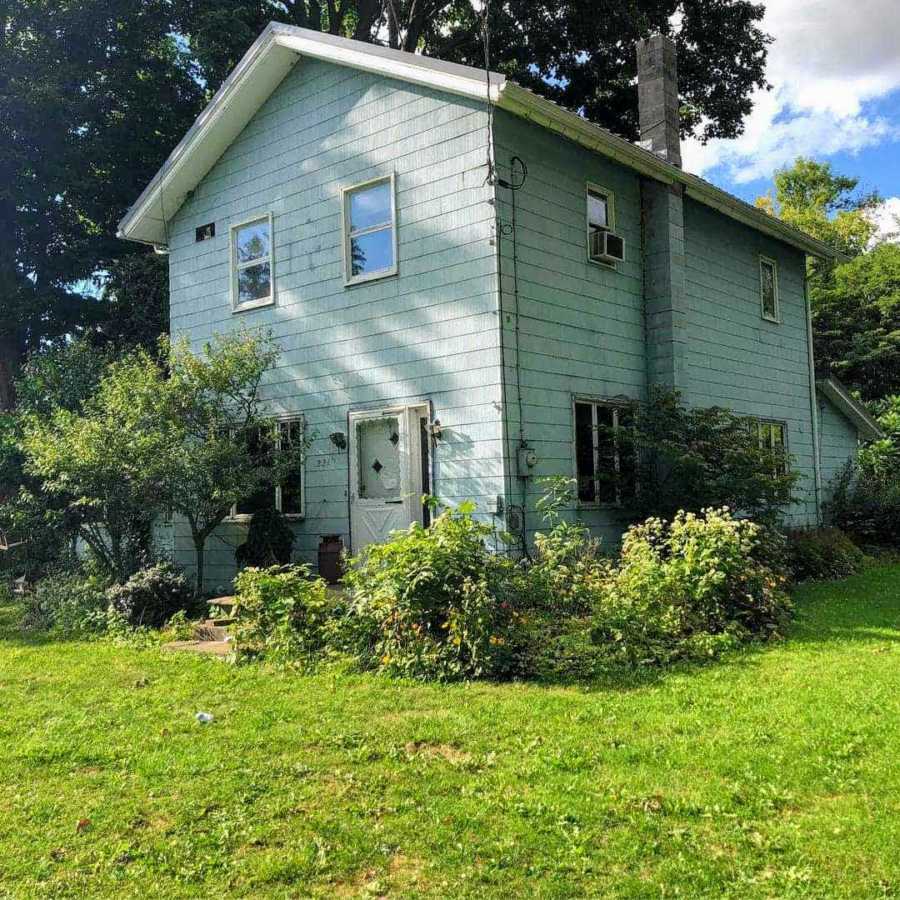 There's not one doubt in mind that there's a reason why this journey has brought me here. I'm looking forward to that reason being revealed to me. In the meantime, I'll thank God for this miracle, this GIFT that he has given to me and my father. Our family has grown exponentially and our lives will be forever changed."
This story was submitted to Love What Matters by Heather Mancuso of Alabama, New York. You can follow her journey on Facebook here and Instagram here. Submit your own story here and be sure to subscribe to our free email newsletter for our best stories.
Read more stories like this:
'My birth control failed. I wasn't ready to be a mother. 40 years later, I crashed into a man at the supermarket. 'Do I know you?' My heart dropped.'
'I looked at my mom, tears welling up. 'Was I adopted?' She knew this day would happen. She knew I'd want to know. My answer was a few clicks away.'
Spread beauty and strength for others. SHARE this story on Facebook with family and friends.