"My life on a daily basis is quite chaotic and most days I hear more than once 'I just don't know how you do it all, Jaci!'. I guess I wasn't really given a choice though. I am a mom to four amazing children, Luke who is 12, Jaxson is 6, Drew Thomas is 2, and Lexi is 1. I am the wife of wonderful man and hands down the most amazing Dad I have ever met.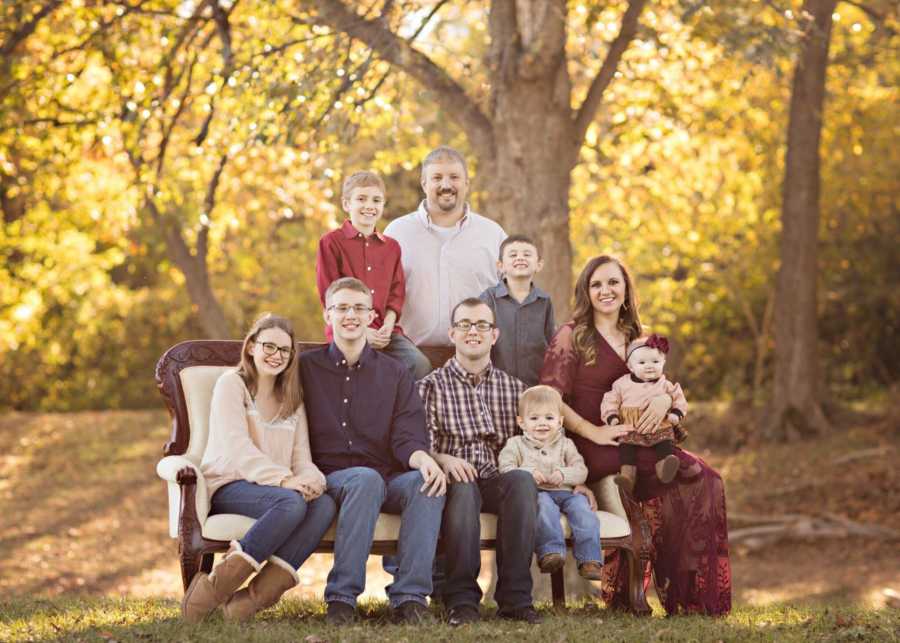 Back in November he was surprisingly diagnosed with terminal cancer so for the last 10 months of our lives, home life has been a bit more chaotic you could say. We've adjusted to him being gone for treatments and the first of two stem cell transplants as well as me being the sole provider for our family and caretaker of our 4 children at home. My oldest two, Luke and Jaxson, were always so laid back and easy. They were always the 'go with the flow' type and never really got into any trouble. We didn't even have to baby proof around them. They just didn't get into things. I thought I was really rocking this parenting thing, so I thought, we should totally have a 3rd! Well…. the hashtag #andthencameDrewThomas was formed. He is our little mischief maker and has been since day one. We have so many stories to tell about this boy and he made me realize really soon that I in fact had no idea what I was doing with this parenting thing.
He couldn't be let out of your sight for a single second or he would be into some sort of trouble. He has since turned into our little problem solver. He comes up with the most genius ways of getting things he wants, and needs done that sometimes I even think some adults couldn't come up with. When he was 9-months-old we were met with the surprise of our life, another baby was on the way. As you can imagine, we were SHOCKED and in for the ride of our life. We just had no idea yet! Alexis was born in the summer of 2017 and she has held Drew's heart from the start. We often joke that he is the worst little brother ever but also the very best big brother around. He takes care of her and runs to her with every little whimper. They've become the best of friends. This particular day, my husband has received a care package from a group of men who wanted to cheer him up. Inside this care package was a back of Starburst Jelly beans. I don't really allow much candy in my house, but Drew wanted to try these right away and found out really quickly that they were amazing, so he claimed them as his. We had been letting him have just a few at time over the course of a few days and he had been sticking them in his cars and trains to hide them from his sister who kept trying to get them for herself. Each time he would go to get one of his hidden 'eggs' as he called them, he would find that his Sassy (her nickname) had gotten into them and he would say "OH NO! NOT AGAIN SASSY!" He makes us laugh on the worst of days and always comes up with something funny to do or say that keeps our family going.
Bath time is quite chaotic around here as kids are crying and I'm trying to get everyone bathed and in pajamas because my husband can no longer get on the floor to help or lift the kids into their cribs. Normally I bathe both babies separate but this time I thought I would kill two birds with one stone and bathe both of them at the same time. So, as I sit Sassy down in the tub I turn around to pull off Drew's diaper who is patiently waiting for his turn to get in and I am surprised to find a huge red spot in his diaper that appears to be bloody urine. I am a registered nurse, so my mind automatically went to what could possibly be wrong. He had told me earlier that day 'I just feel ba" and pointed to his back when I asked what was wrong, so I started brainstorming. Could it be a UTI? Could he have a kidney stone? Does he have some sort of cut or irritation that could be causing him to have blood in his urine? As I leaned down to check, my mouth dropped wide open.
There it was… A red Starburst jelly bean stuck to his genitals. pretty sure I said 'ball sac' on my Facebook post so that got quite the laughter, but life with 3 boys means that word 'ball sac' is a pretty proper term around here. Apparently, he was tired of having his Sassy find and steal all of his jelly beans, so he decided to hide some in his diaper… I mean, it's pretty smart thinking but I could have done without the heart attack for sure. I pulled it off as I laughed and laughed, and he cried and cried… Not because it was hurting, but because I wouldn't let him eat it! He kept saying 'That's MY egg!' My sweet boy was totally going to eat the jelly bean that once lived under his genitals. After a good scrub down, he still had a red stain on them from the dye and we couldn't help but giggle.
Even in the midst of chaos and the devastation that our family is facing, God sent us the sweetest most mischievous little man to brighten our days. He makes us laugh and smile more than anything. He has a joy for laughter and living life that I have never experienced before and it's amazing to watch. He is loved by so many and I am so thankful to be the Mom of many, especially him. Boy mom life is not for the faint of heart, but boy do they make your heart smile. Just remember when you're in the trenches of life to always look for the little things to make you smile and remember how blessed you are… and sometimes it's even as a little as a jelly bean stuck on ball sac."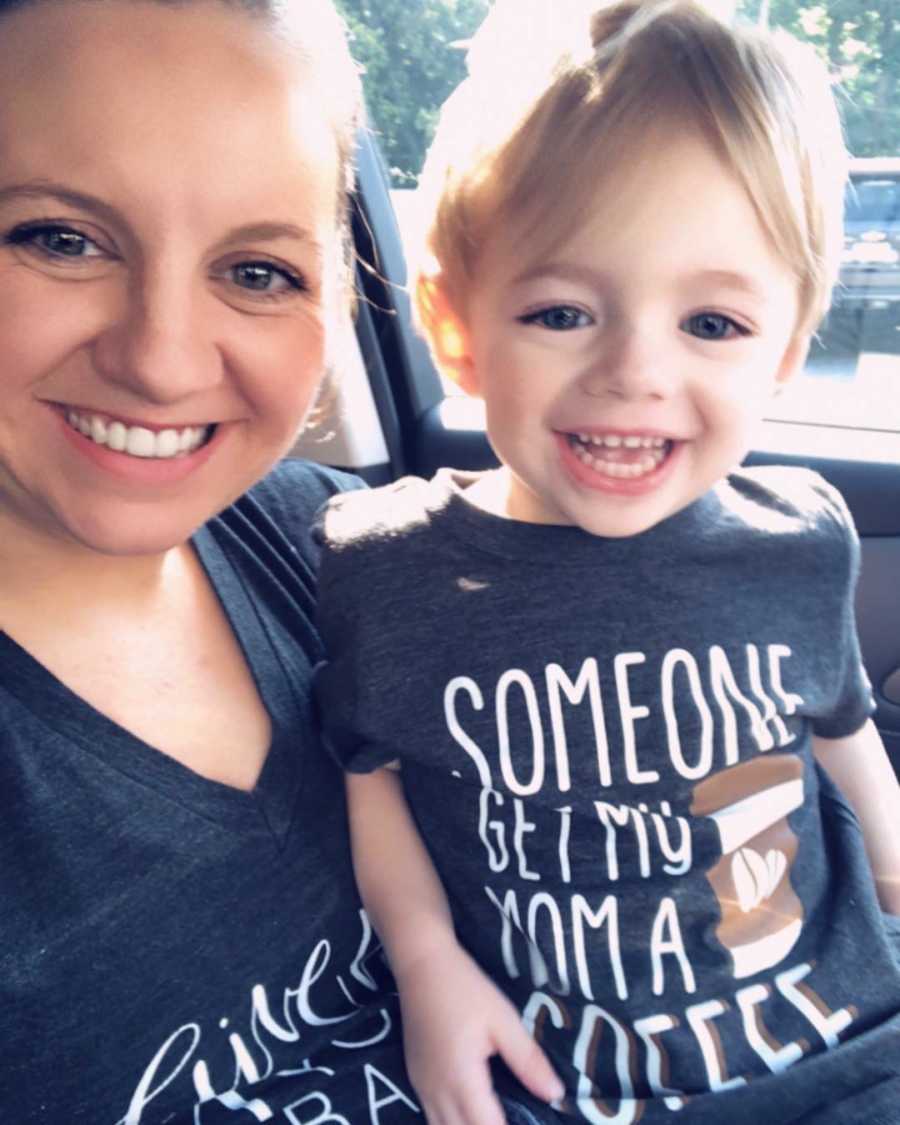 This story was submitted to Love What Matters by
Jaci Dyess Iles of Shreveport, Louisiana. Submit your story here, and subscribe to our best love stories here.
Please SHARE this story on Facebook to encourage others to cherish every moment and love what matters most.