"On an early summer day, not a cloud in the sky except for the wisp of airplanes, as most people went about their everyday lives, adults at work, kids counting down the days to summer vacation, my own included, I spent the day with my mother.
It was near the end of her life – a long, full one, 80 years. She was having a good day, a rare day but not uncommon of the terminally ill, the hospice people told me. It was, they explained, a kind of personal 'last hurrah.'
Seemed like a good day for a road trip.
For the last nearly 20 years of her life, my mother lived in Southampton, widely known for the rich and infamous and their grand mansions. Its actual legacy is far more interesting, rooted deeply in U.S. history, and my own family's history there is precious to each of us.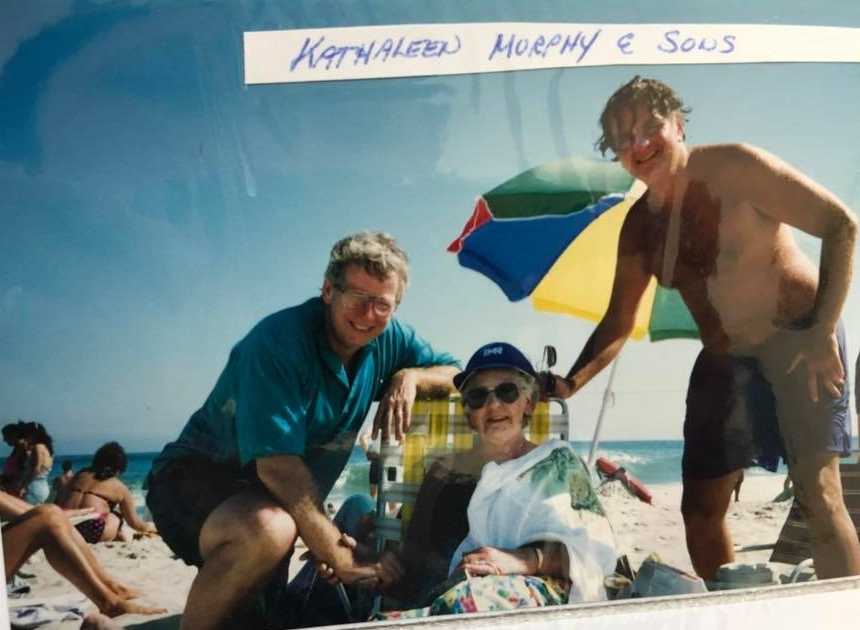 A fellow police officer told my dad, then a sergeant in the New York Police Department, about a place he just had to take my mother to. It will remind her of Ireland, he said. And, so the story goes, the folks set out one day from the Bronx, where we were all born and raised, and headed east.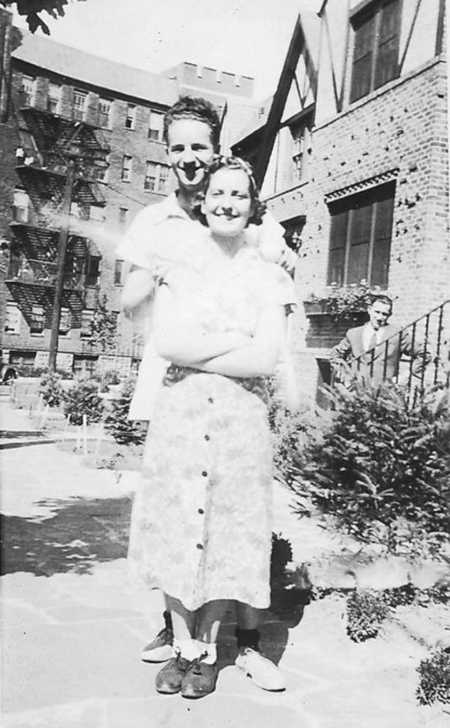 The Long Island Expressway didn't go as far east then, so a good part of the trip was county and country roads, and now that I've seen Ireland myself, I can imagine how my mother's breath must have caught when, after winding through and showing off its green meadows, pungent potato farms, and fields of corn and grazing cows, North Sea Road ended, and there was just water and horizon for as far as her eyes could see. The Little Peconic Bay in all its considerable glory!
It is a beautiful place.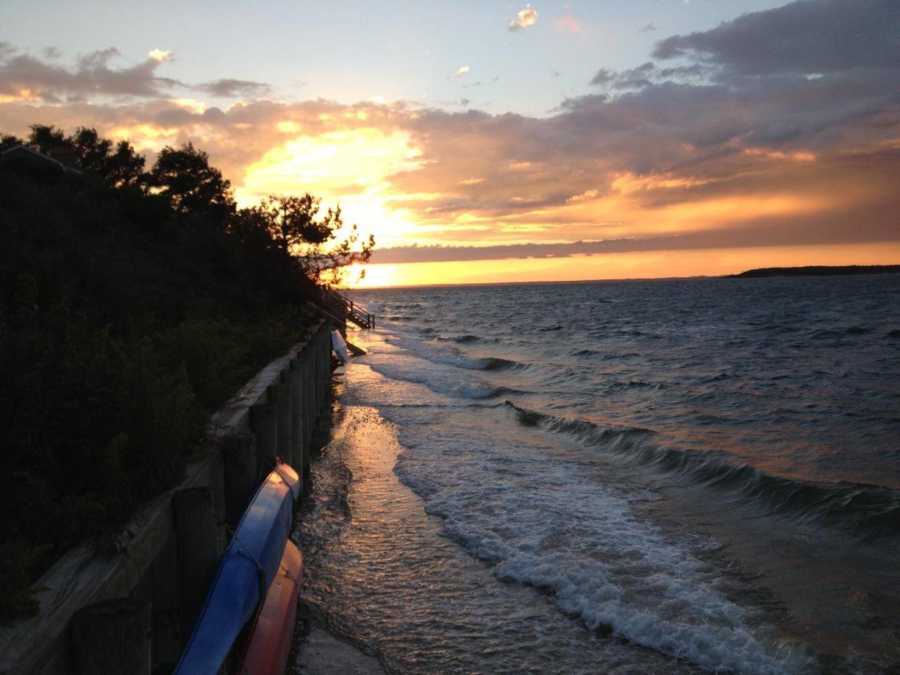 People find it only if they're directed there or if they're lost. It is salt water and can be perfectly calm like a protected lake and clear enough some days to see straight down to your toes. With a change of tide, wind, weather or moon, it can be gray or stormy, with 3-foot waves and water churned brown from the sandy bottom. Whitecap rough, we used to call it.
For a family living the rest of the year in an apartment in one of New York City's boroughs, it was an alternate universe.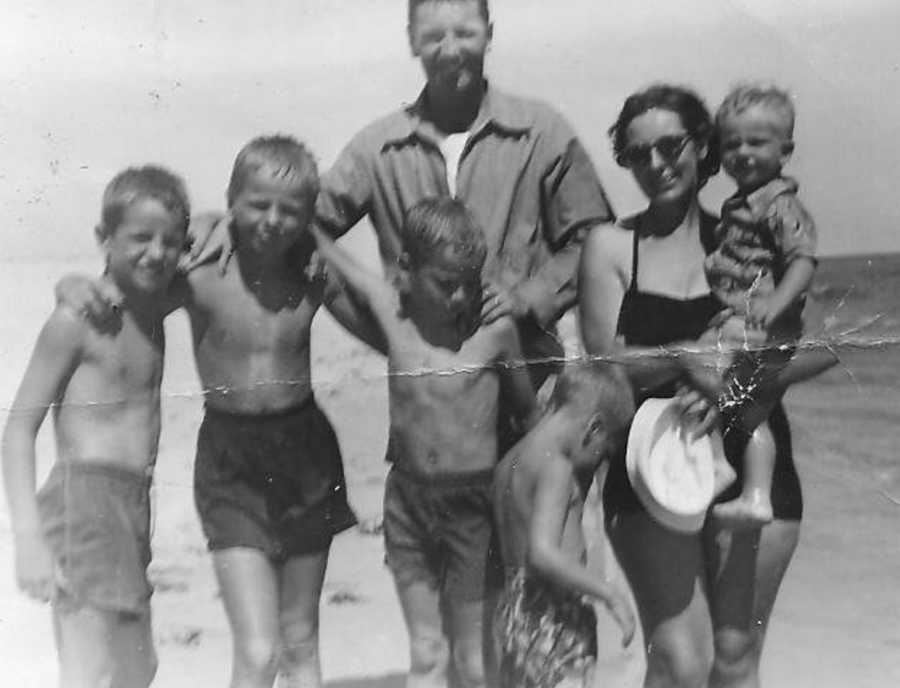 When you say you grew up in New York City, most people think of Manhattan, and when they think of Manhattan, they think of the Empire State Building, Wall Street, Broadway. Growing up in The Bronx had nothing to do with Manhattan and very little to do with New York, at least in childhood. It was just our neighborhood.
It was a wonderful place to grow up. If described without naming it, people might assume you were speaking of a small town anywhere in America, certainly not a place where you get around by subway, bus and mostly by foot, certainly not an urban place, with neighbors of all cultures and religions.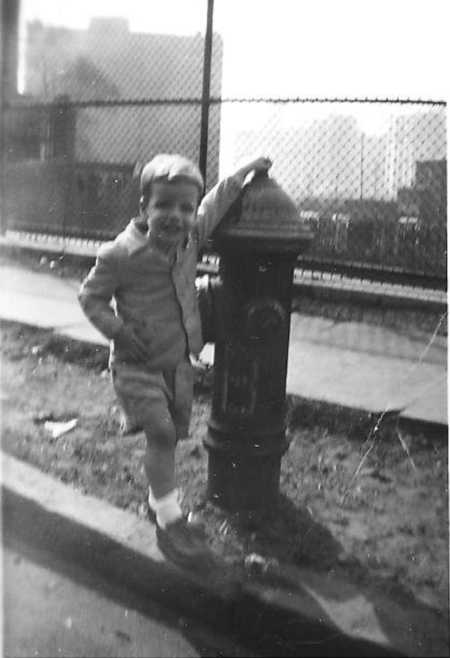 There were seven of us. We were not poor, but we certainly could not afford to 'summer' somewhere on a policeman's salary. My mother, from an even bigger family herself, had a very generous, fairly crazy sister who, in exchange for the human barter that exists within complicated relationships, financed the renting of a summer cottage in North Sea that first summer. We went for two weeks in the summer of 1952, and every summer thereafter until 1998.
During those years, we rented a variety of cottages, for two weeks in the early years, then a month as my dad moved up to lieutenant in the department, and then, when some of us were old enough to be working summer jobs, we rented for the season. There's individual folklore to each of the cottages we rented – who owned them, previous renters and the like – and we certainly branded each of them with our own.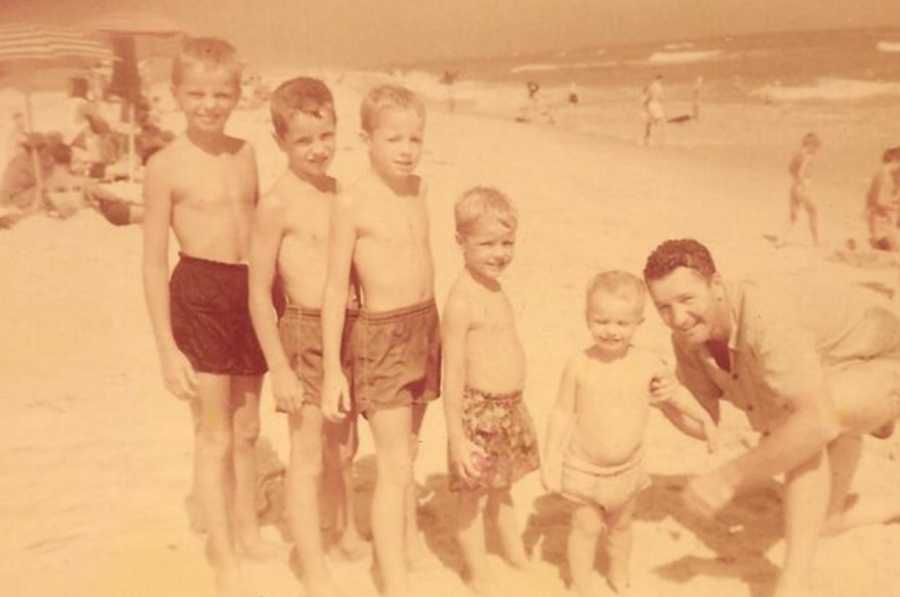 Try to imagine seven children arriving in Southampton after hours in the car, who then took off their shoes and, with the exception of Sunday Mass, didn't have cause to put them back on until Labor Day.
Anyone who remembers childhood summers, and certainly anyone who has children, knows that like no other season, summer means growth. In inches, in maturity, through experience, by risk, with sun and water and space and freedom, and with fewer rules and less structure, limbs lengthen, voices deepen, spirits soar.
Waterskiing, berry picking, beach parties, summer jobs, summer romances, townies for friends, the sand dunes, Robins Island, Lilly Pulitzer pants, Shep Miller's rainbow wall of sweaters, The Odyssey, Monument Square on the Fourth of July, Coopers Beach, Herb McCarthy's, The Post House, Dirty Girty's, Marcy's, Scallop Pond, Penny Candy, Crutchley's, Sip 'n Soda, the Polish Church, Nielsen's naked statue, coins flattened by Long Island Railroad trains, the world's richest bachelor (once) and the movie theater man who was old the first time he ripped our tickets but was there, still, summer and next summer.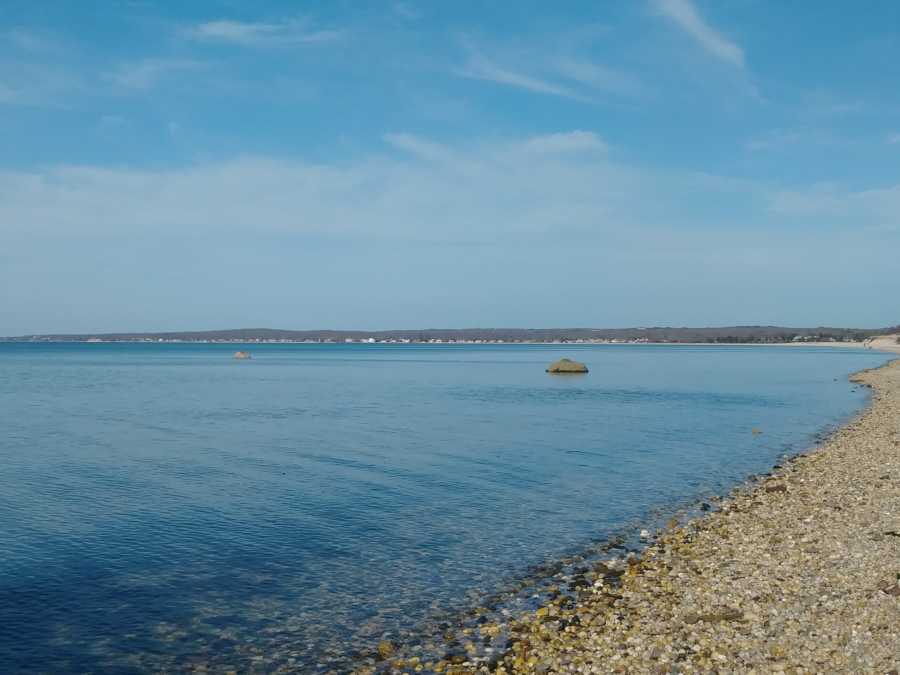 Just a few years before my dad died, the folks, with the help of a treasured friend and his loyal wife, bought a cottage. It was the first time they owned a home. After dad died, his insurance money winterized the cottage, and Mom moved out to North Sea full time. Not retired yet, she worked for the church as she had done back in The Bronx, and the seven of us, now fully grown, visited all year round.  Mom needed a calendar to keep track of which family and what grandchildren had booked what week of which particular summer. I always took the Fourth of July.
We drove to Montauk.
As eager as Mom was to go, she was self-conscious of how she looked. Wearing a turban of sorts and slippers that passed for shoes (I told her), she thought people would stare. I answered that if they did, they'd be thinking she was some rich, eccentric old Hamptons lady – and, having aspired to be one, she was happy with that.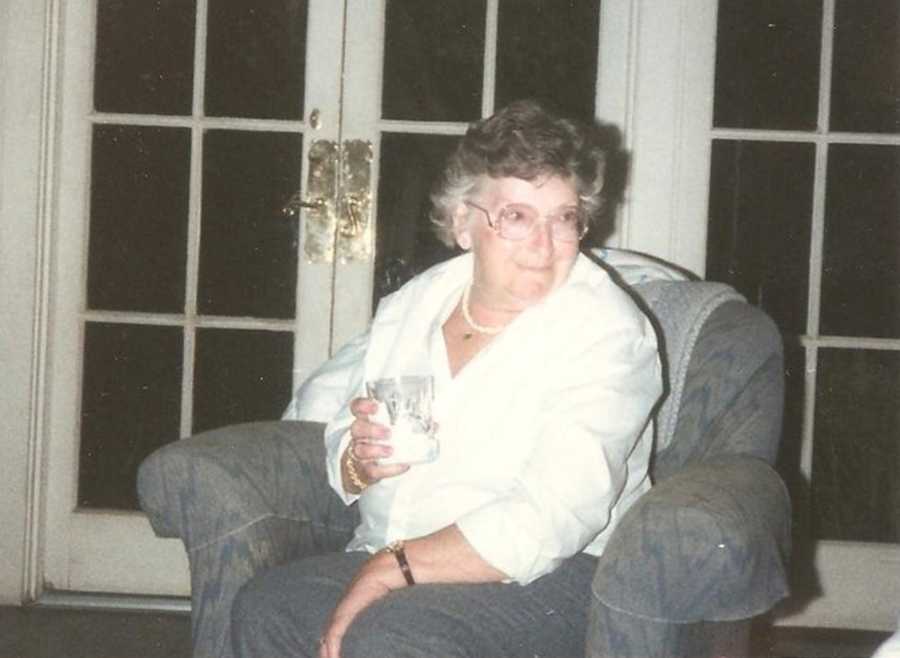 I drove back roads as far as East Hampton so she could enjoy the view and especially the houses, a favorite hobby of hers passed down straight through the grandchildren. At Gosman's we were seated at a window table with a view of the dock, the boats and the water. She loved watching the people almost as much. We had lobster bisque with oyster crackers, and she told me the story again about how she and dad, on a rare afternoon to themselves, would drive to Montauk just to have lobster rolls at the stand by the dock, and how Daddy, a born and raised New Yorker, loved cherrystone clams.
I could tell she was getting tired. Just barely out of Montauk on Route 27 west, I pulled over at a scenic spot, and there laid out before us was a panoramic view of blue water, ocean and inlet, no seams between them and sky. Loudly unspoken between us was that she was seeing the ocean she had crossed all those years and memories ago, when she was 11, for the last time.
Today, 10 years later, it is an early summer day, not a cloud in the sky except for the wisp of airplanes, and most people are about their everyday lives, adults at work, kids counting down the days to summer vacation, my own included. I spent the day with my mother."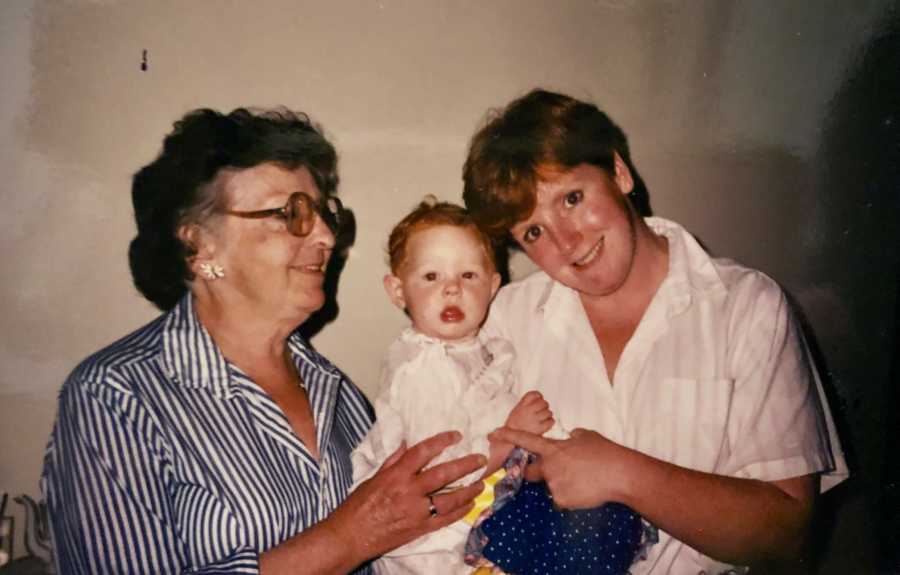 This story was submitted posthumously to Love What Matters by Deirdre Murphy, who also recently passed away and has joined her mother in the North Sea Beach of Heaven. This story originally appeared in the Southampton Press.
Please SHARE this story on Facebook to encourage others to cherish every moment and love what matters most.