"My entire life, I've felt like there was something deeply different about me than everyone else. It ate at me inside from the time I was old enough to understand my own inner thoughts. I had a very happy childhood despite the gnawing feeling that something was wrong with me, and it wasn't until around age 9 I started to become severely depressed. My confidence was non-existent, I was disappointed in how puberty had started treating me, and I hated my body. I developed binge eating disorder around age 12 and developed a very unhealthy relationship with my body. The whole time, I thought I was only dealing with an eating disorder and body dysmorphia, but it turned out I was really uncomfortable with my gender identity.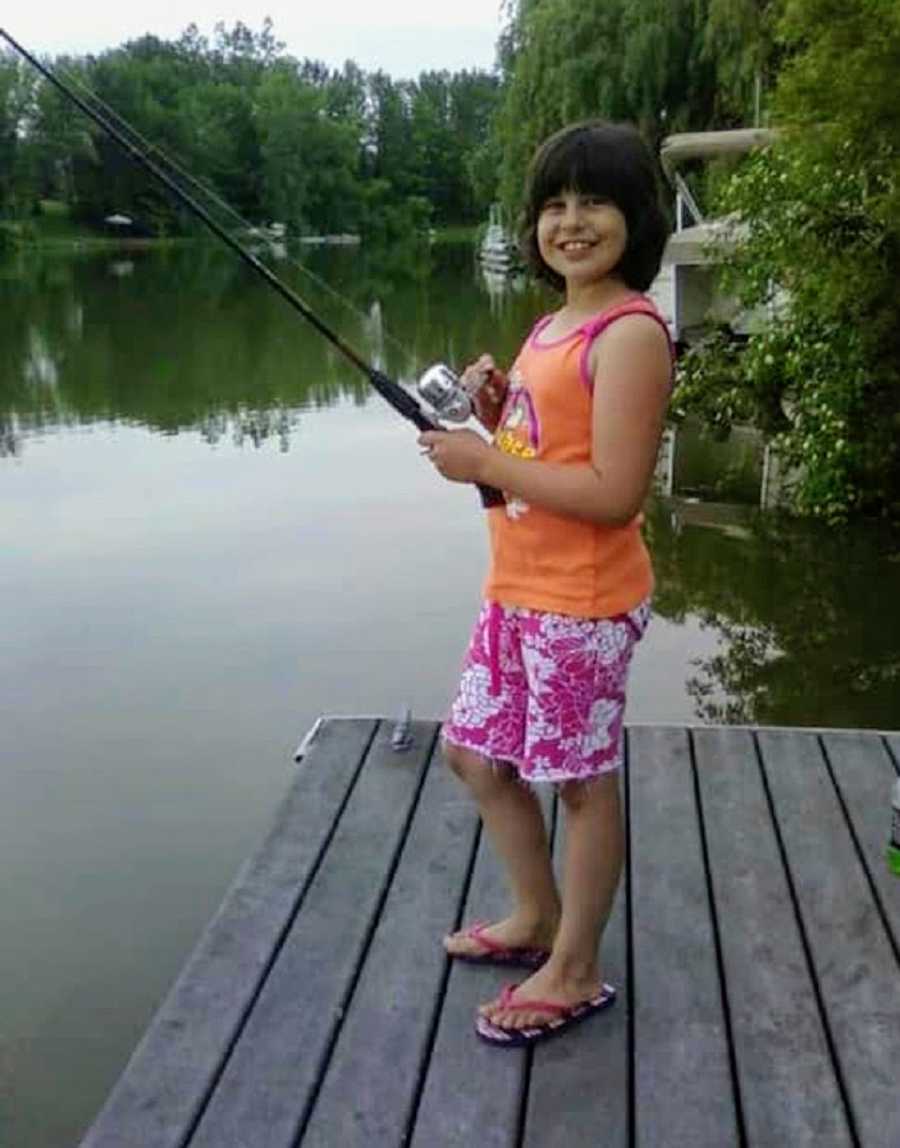 My childhood is blurry in my mind at some points, and I think it is partially because, during the younger years of my life, I really wasn't even concerned about gender at all. My parents did an amazing job not forcing any kind of roles on me when I was young. I could pick what I wanted to wear and what I wanted to do without feeling like I had to please anyone. I think that was the reason why I could never quite identify I was having gender incongruency. Interacting with my friends was never a gendered experience either. The handful of kids who lived down the street from me and I would do all kinds of things. We'd do more typically feminine activities like play with dolls or play dress up, but we'd also play in the woods and get absolutely covered in dirt.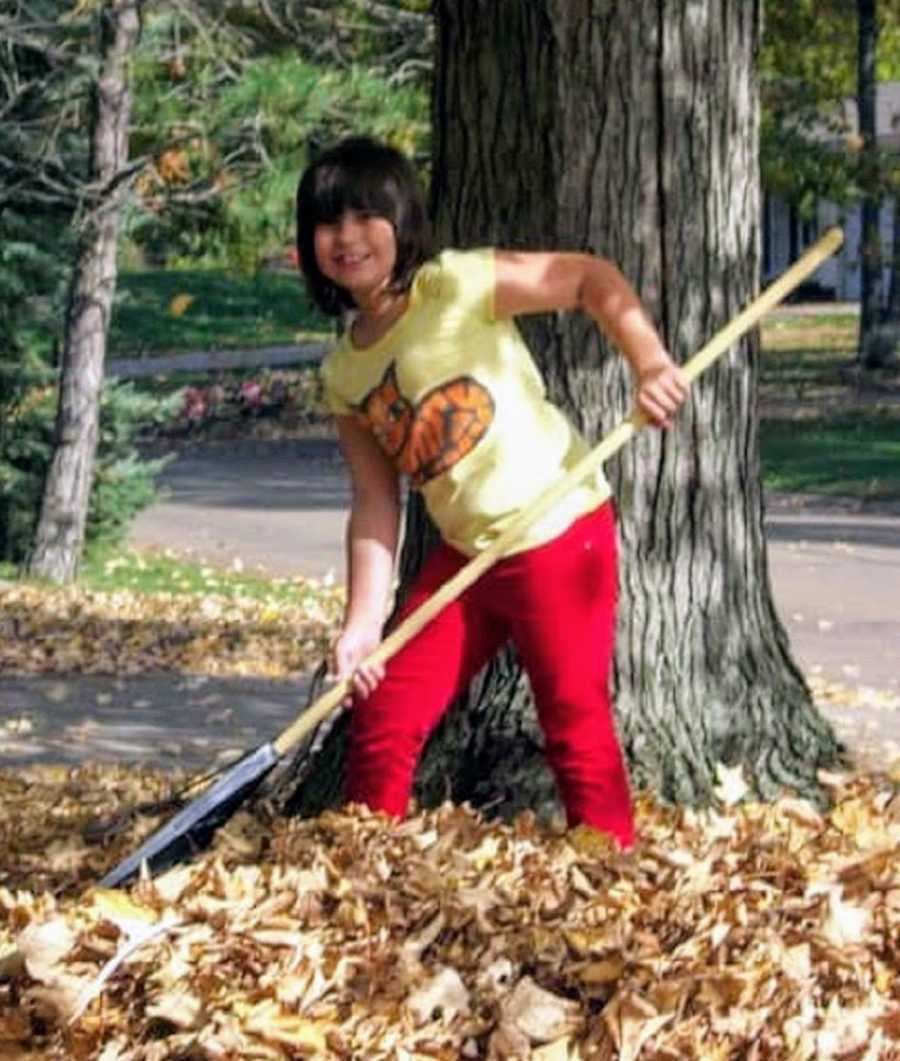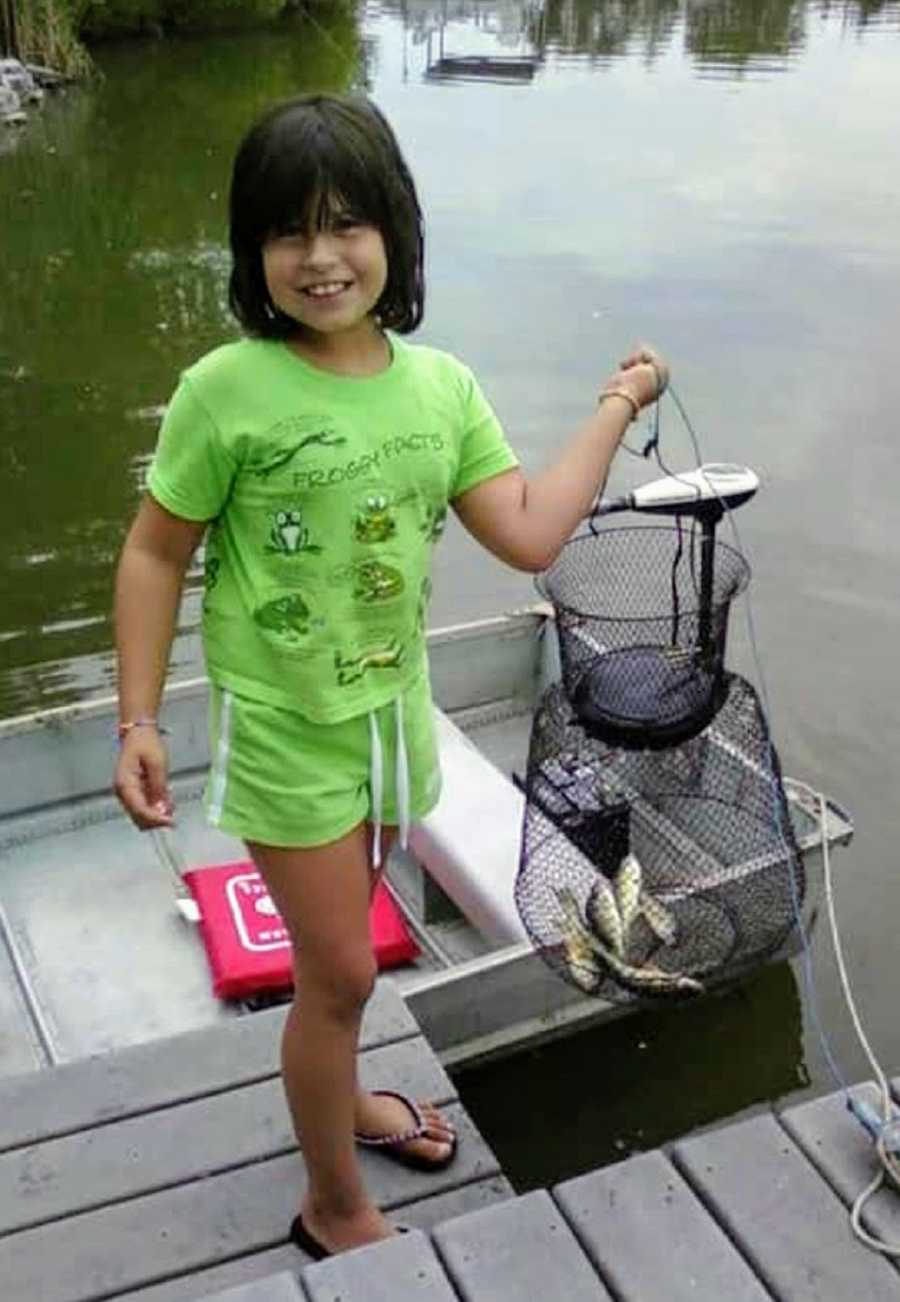 The only time I started feeling like I didn't fit in was when puberty started. Not feeling at home in your body and being confused about what is happening to you is very difficult for a child of only 10 years. I remember feeling very confused and even scared when boys in my grade started expressing interest in girls. I was very curvy and had a bigger chest for my age, and being looked at in that context was very uncomfortable for me. I forced myself to present as hyper-feminine starting in seventh grade, shoving my identity into the female box that all the other girls were.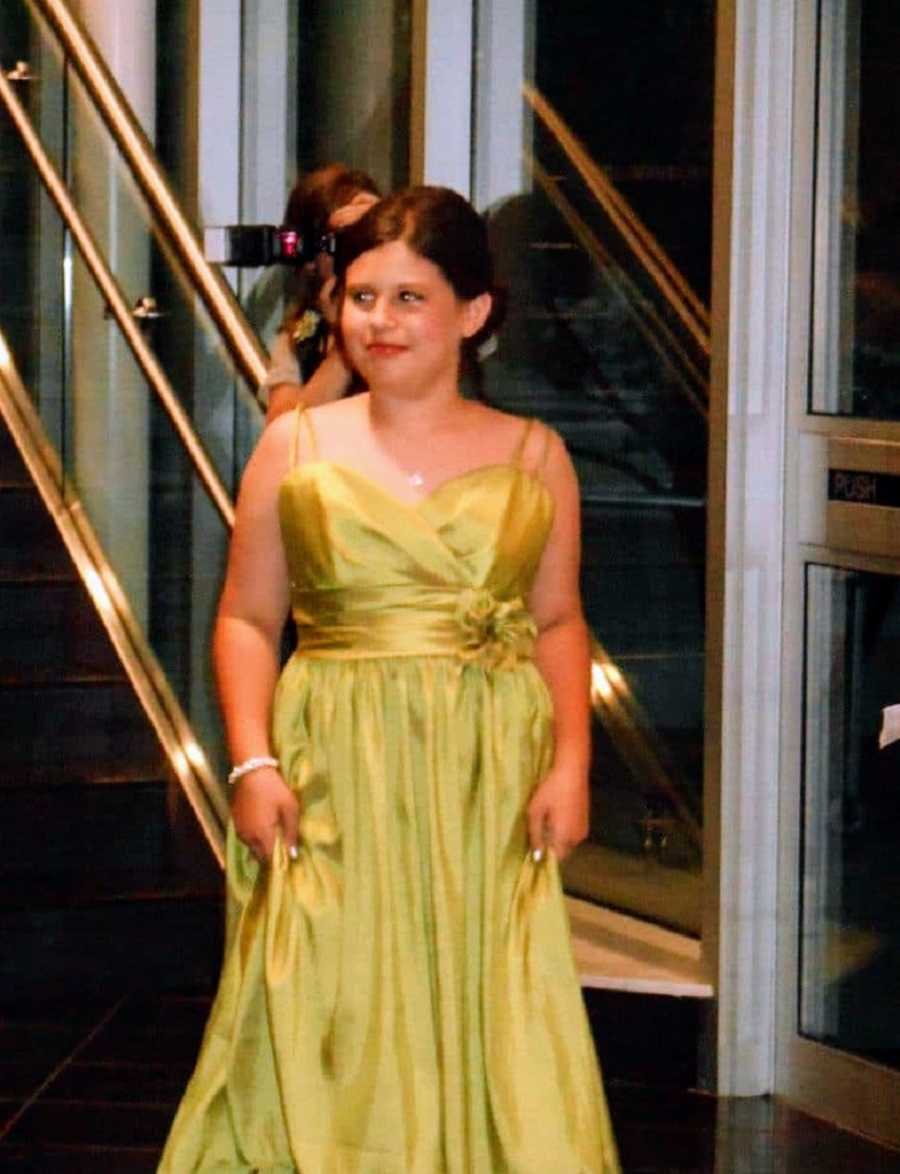 I realized I didn't quite look like the other girls in my grade, who were thin and pretty with soft faces and petite figures. I was rough around the edges, on the heavier side, and didn't really prefer to act like a lady. It was then I started binge eating to cope with the fact that I wasn't like them. I would hide food because I was so ashamed of being the 'fat friend' of the group I was a part of. I spent my entire seventh- and eighth-grade years performing my fake female persona and forcing myself to suffer through a horrible relationship with food. It would only end when I finally came out.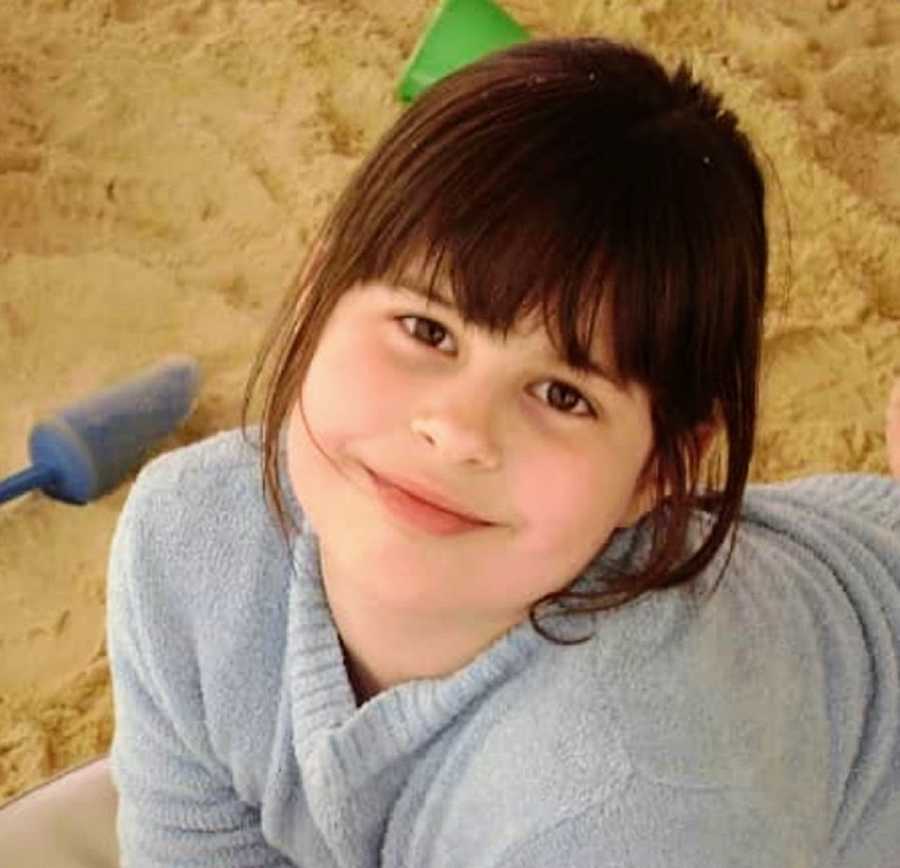 Truthfully, it wasn't some introspective 'aha' moment when I figured out I was trans. It was on a vacation with my mom and my girlfriend Leanna. We were both in eighth grade, and we went to Arizona and visited my grandparents for Spring Break. There, I was dressing quite feminine as I had been for the last year or to, desperately trying to pretend there was nothing wrong. I stood in front of the mirror in my grandparents' bathroom, analyzing the shape of my body and the way my clothes fit me. A curious voice from the bedroom outside the door chimed in. '…Do you want to be a boy?' my brand-new girlfriend bravely asked me. I couldn't believe how she could just know what I needed to hear without my saying a word to her about my gender.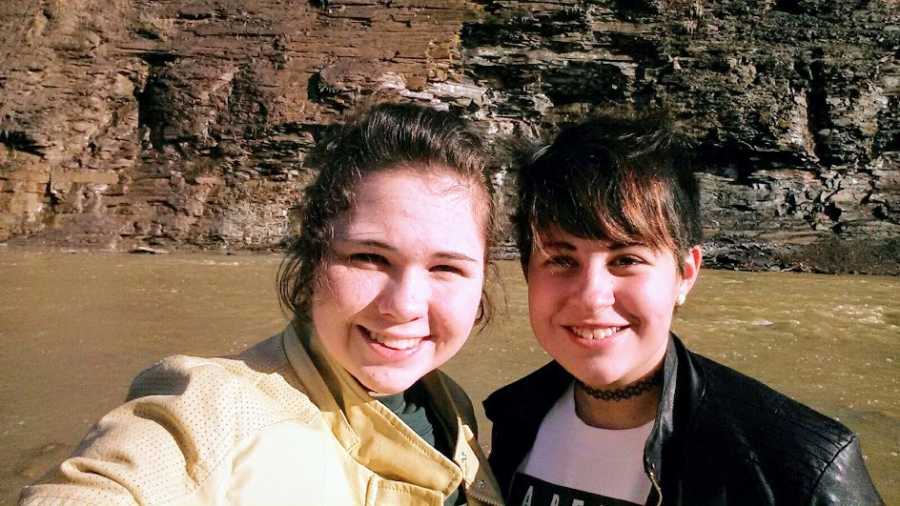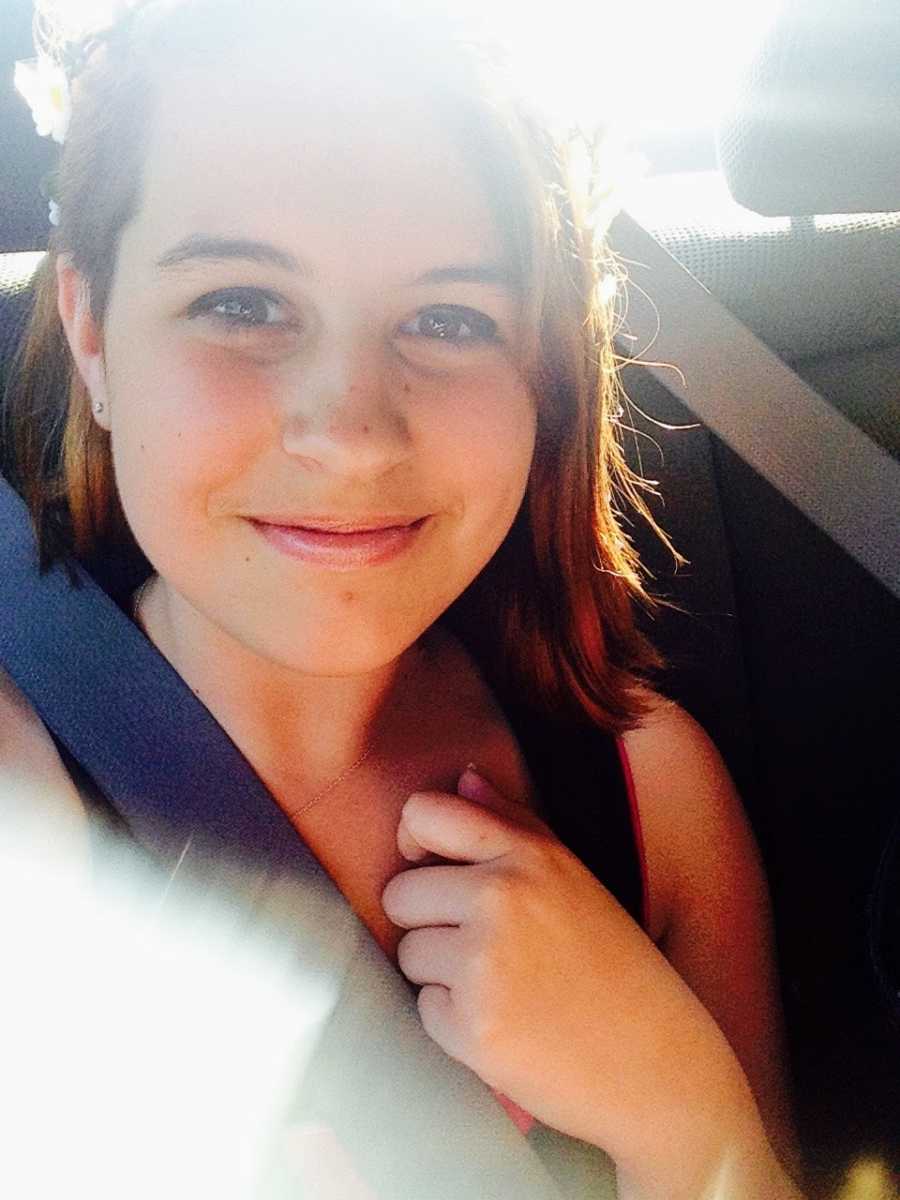 Everything made sense after that moment. I tried out he/him pronouns and a new name, John. I felt like I was peeling off an old layer of me and discovering the breadth and depth of my true identity. Next, I came out to my parents. Luckily for me, it was received very well, and I began wearing a binder every day from then out. Dressing in new clothes that made me feel seen was an experience I can't even describe.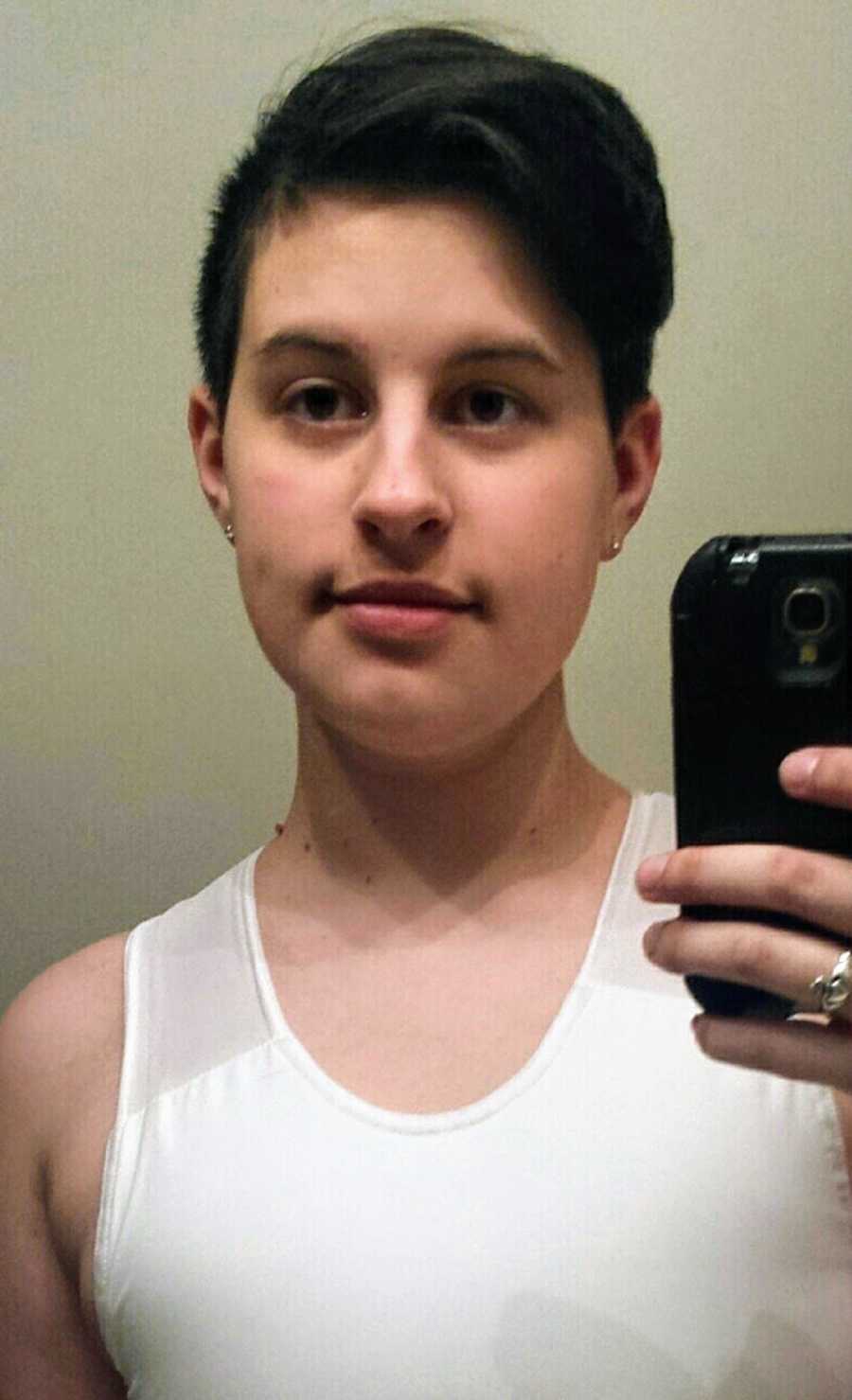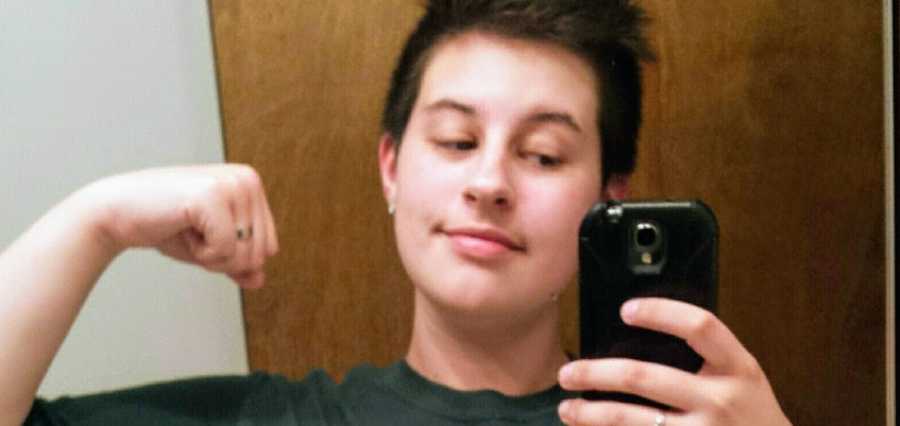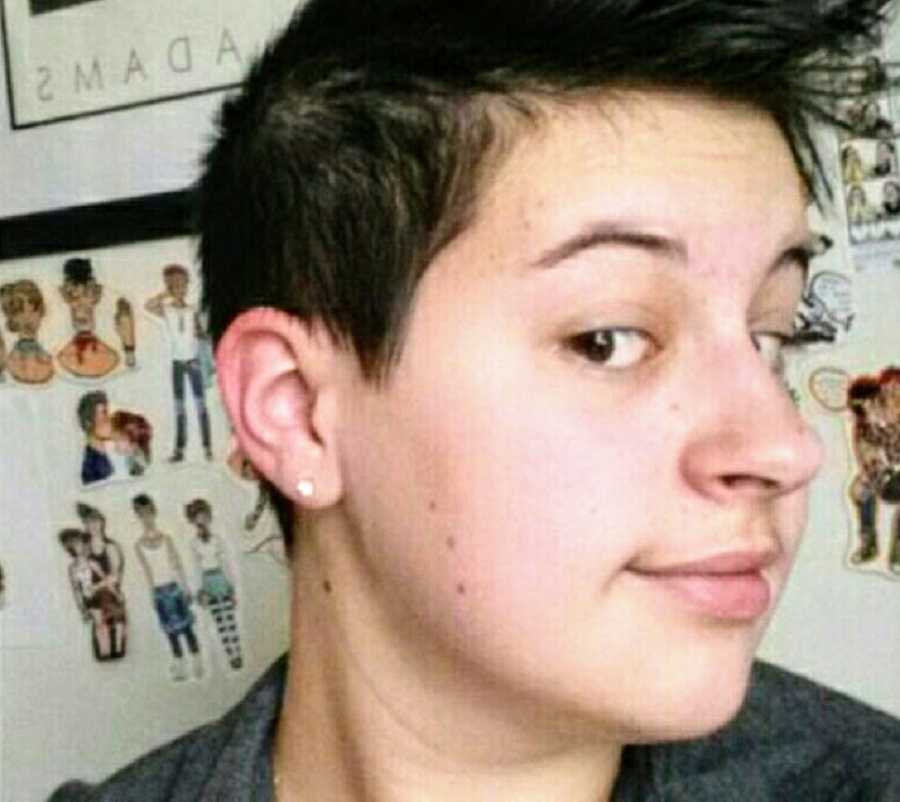 I had already been seeing a therapist since before I came out, but by some blessing of the universe, she was actually a sex and gender therapist! She lifted my burden of being so confused and helped me and my parents adjust to the new and real me. In the first few months of my freshman year of high school, I started taking testosterone shots every week. Slowly but surely, I watched my body change before my eyes into what I felt I should have really looked like all along. Square shoulders, a slimmer face, hair on my arms and legs, and the promise of a beard. I was finally experiencing what is called gender euphoria.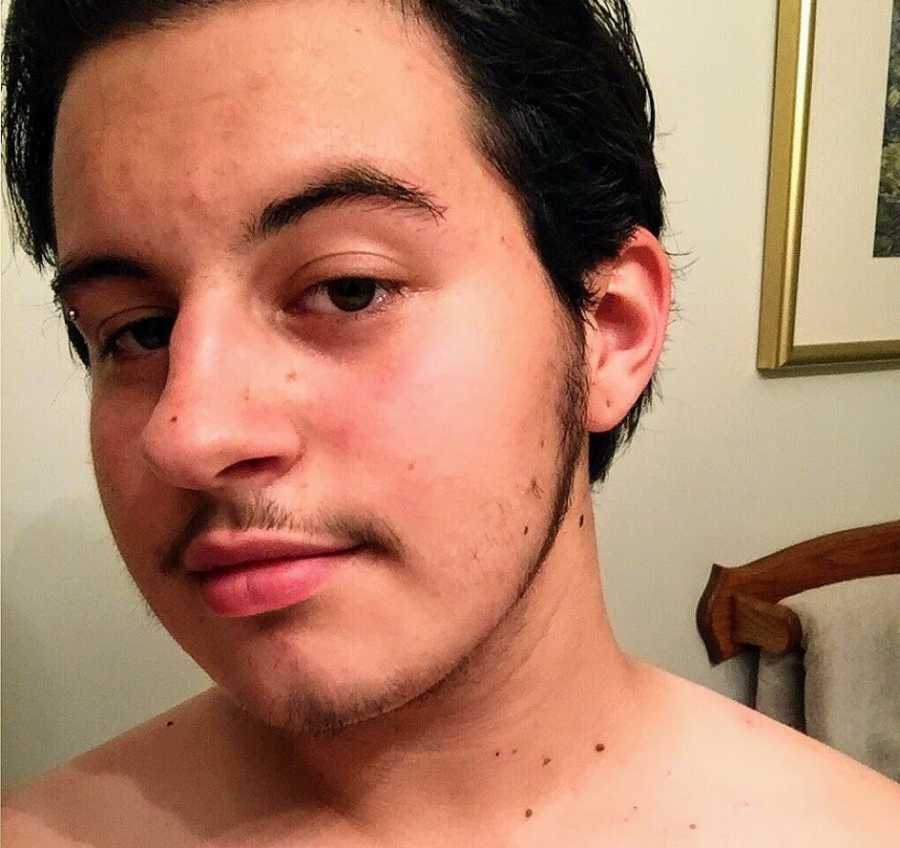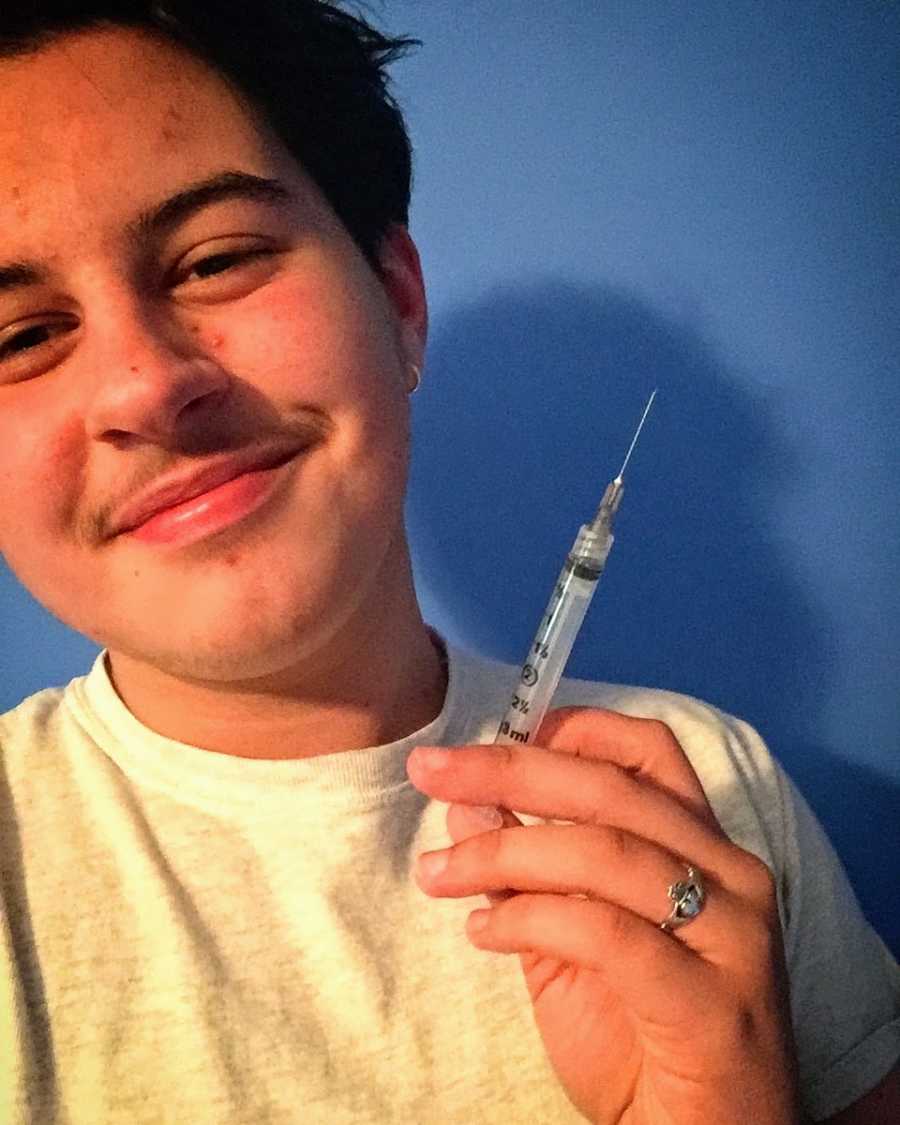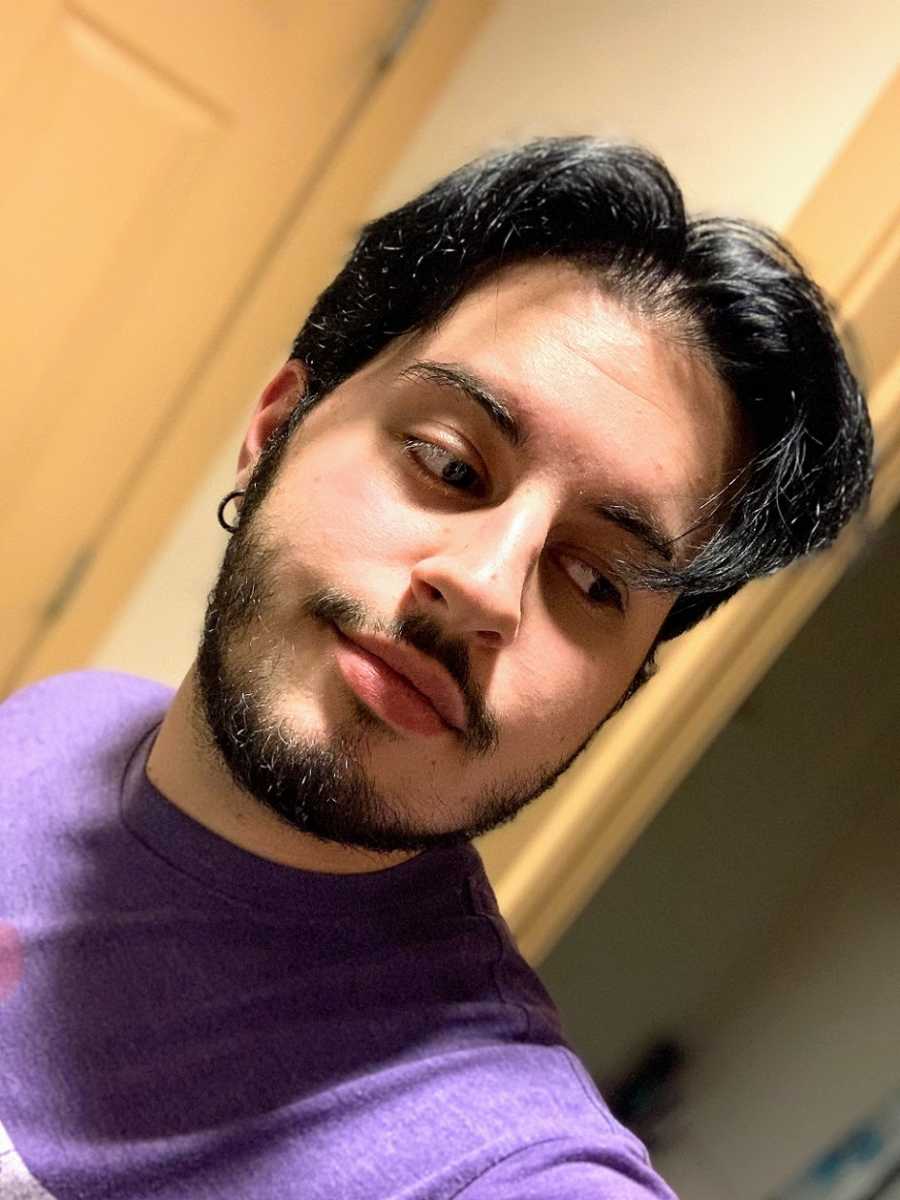 High school was a rough four years for me, especially the first two. During my freshman and sophomore years of high school, I experienced ridicule from my peers as well as the falling out of many friends who just didn't know how to deal with what I was going through. Through the entire ordeal up to this very day, I always had Leanna. We've been together for five years now, and I don't think I would have made it had she not held my hand the entire way. I got along, though, through the companionship and support of a handful of dear friends at school as well as the people I met at my local LGBTQ+ center.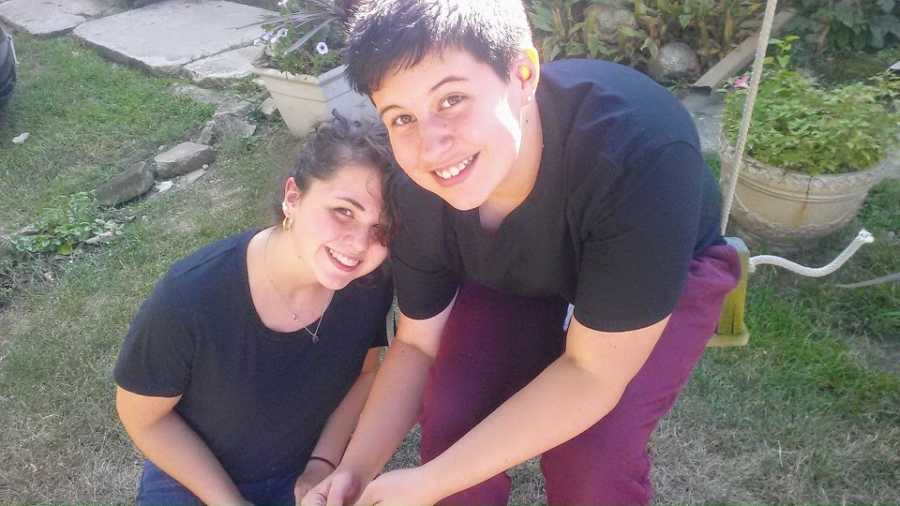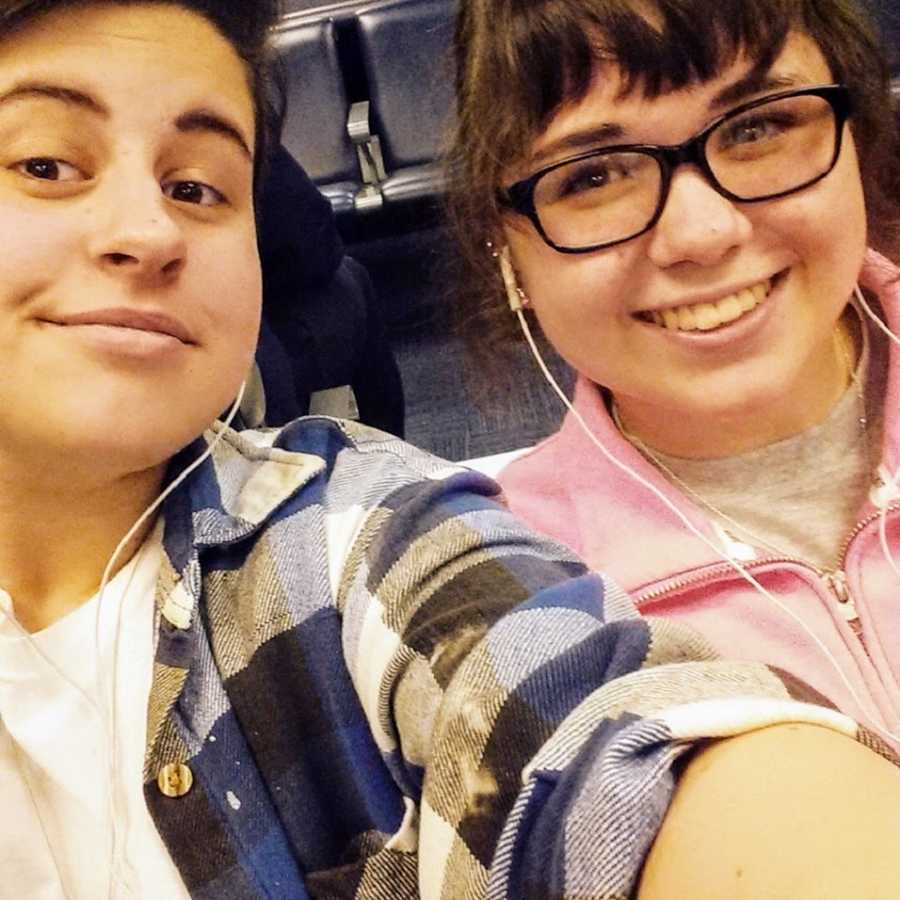 In the summer before my senior year of high school, I got top surgery to flatten my chest and shape it to the way I wanted it. It was the scariest yet most freeing day of my life. I remember going under as the surgical assistants positioned my arms straight out to my sides. I fell asleep with a smile on my face and woke up feeling like I was ten pounds lighter. (Which I probably was!) Despite the loads of gauze, bandages, painkillers, drains, and the surgical binder, I felt like I could finally breathe on my own. The recovery was hard, but it all falls away when I remember the moment I slipped a shirt on without a binder or anything under it. I remember looking in the mirror and bursting into tears while I couldn't remove the smile from my face. I was finally free, finally content with my body. It was almost as if the gender dysphoria had been removed along with the tissue from my chest.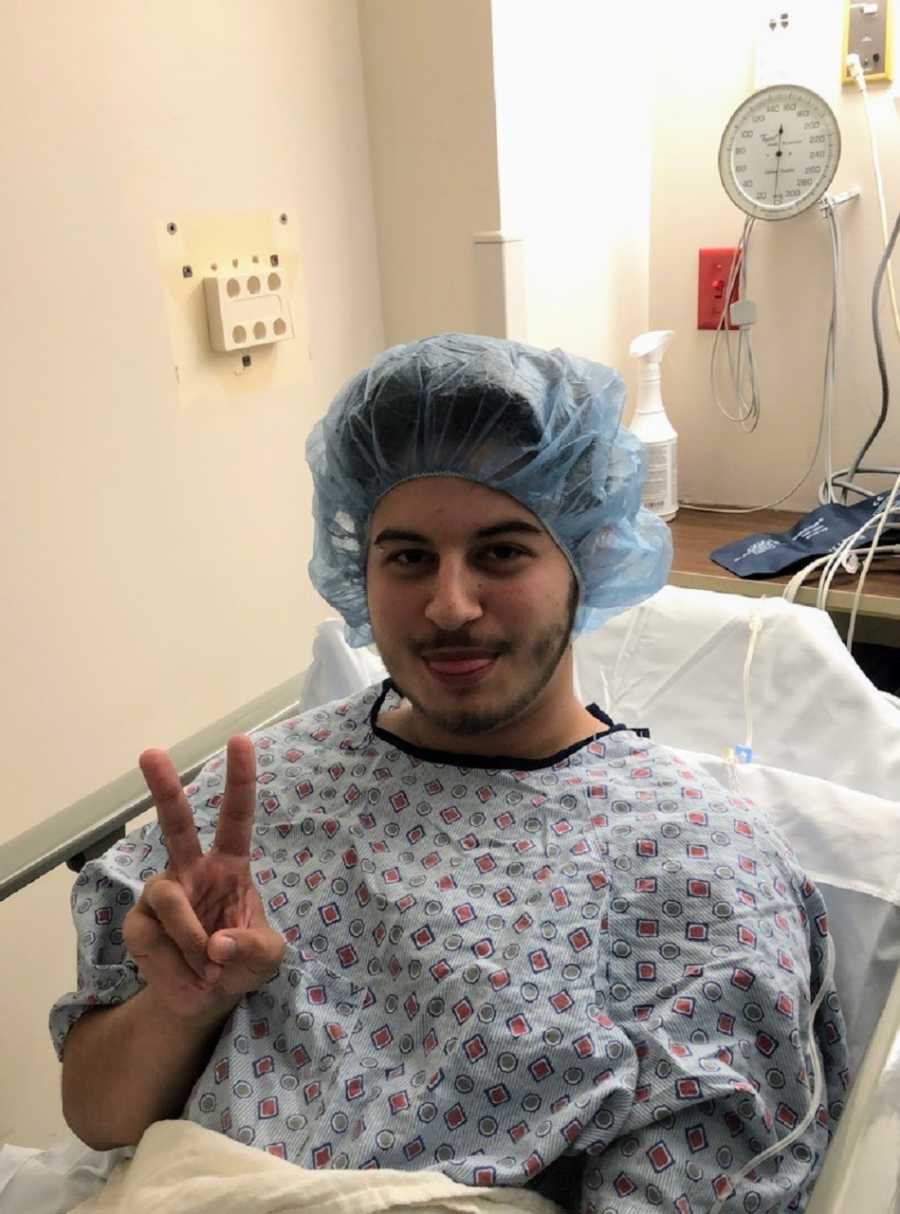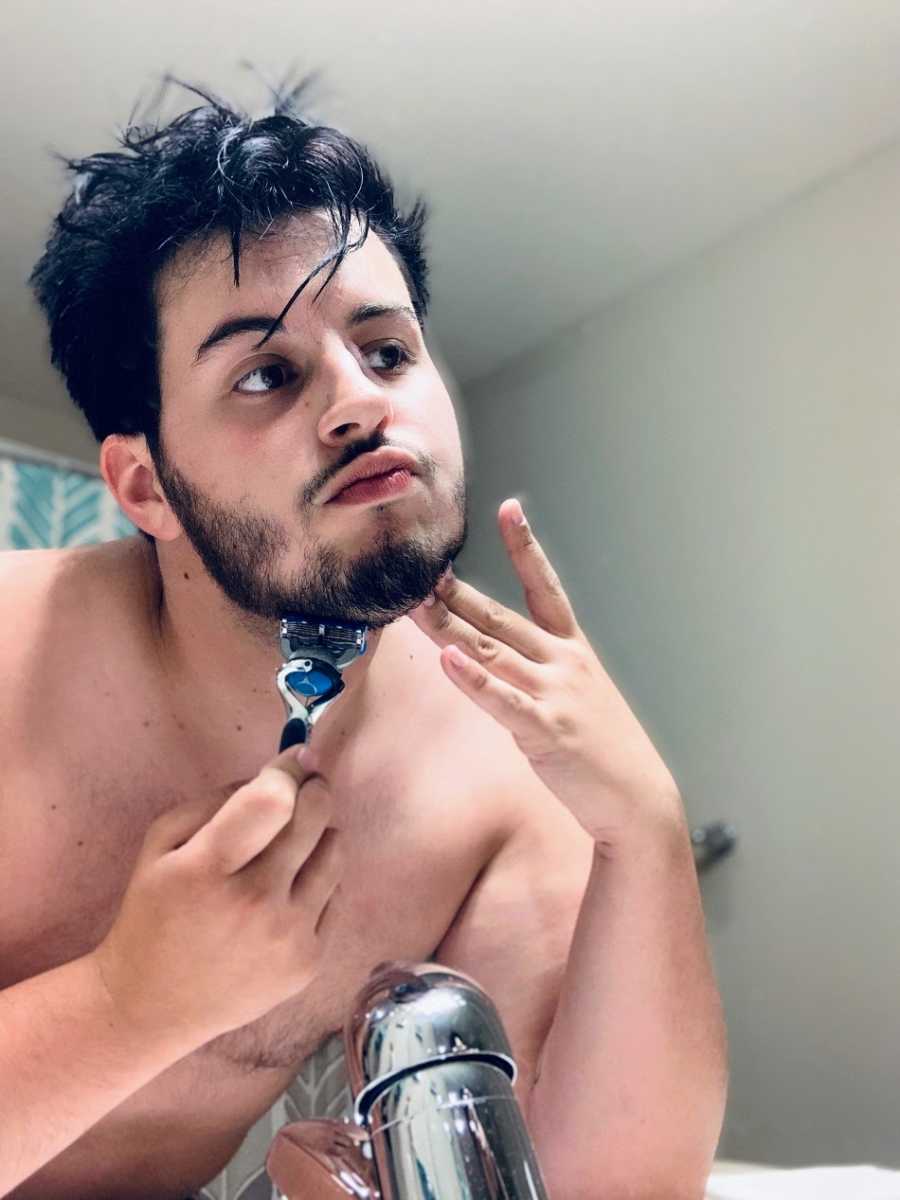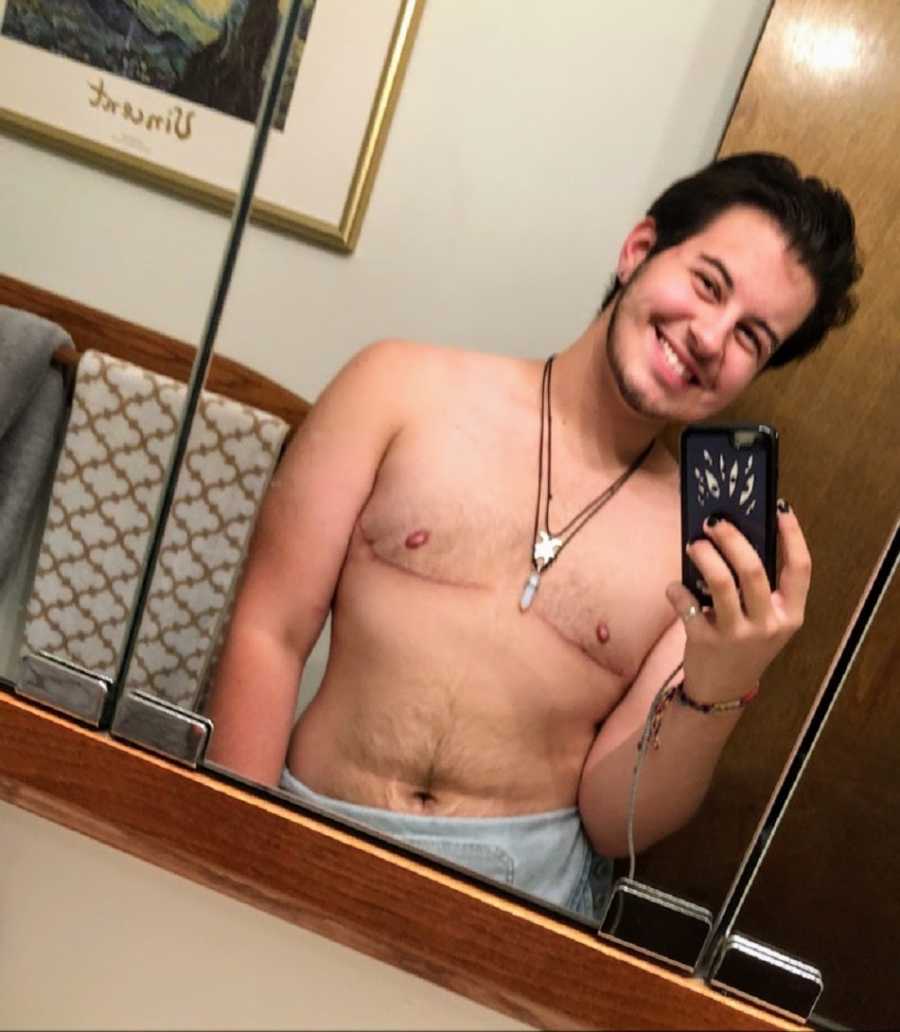 The farther along I get and the older I grow; I feel more aligned with the body I have and the way I look. I've experienced a lot of things during my journey. One of the best experiences I've had yet is going to college. Being in a place where no one knows me as anything other than John was an absolute blessing. I felt like I could start my adult life 'fresh' and just exist as my completely authentic self. Making other queer friends and putting myself out there has solidified the fact that I now know exactly who I am and where I want to go.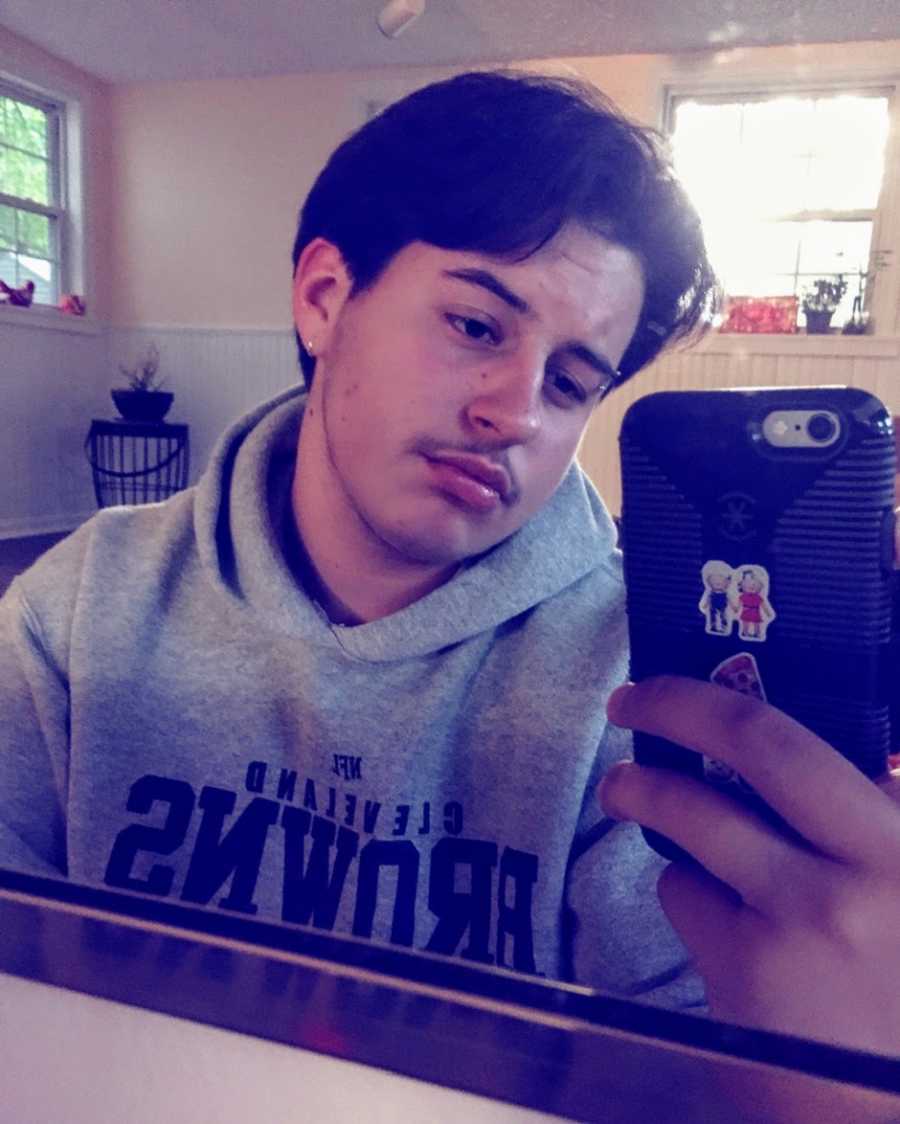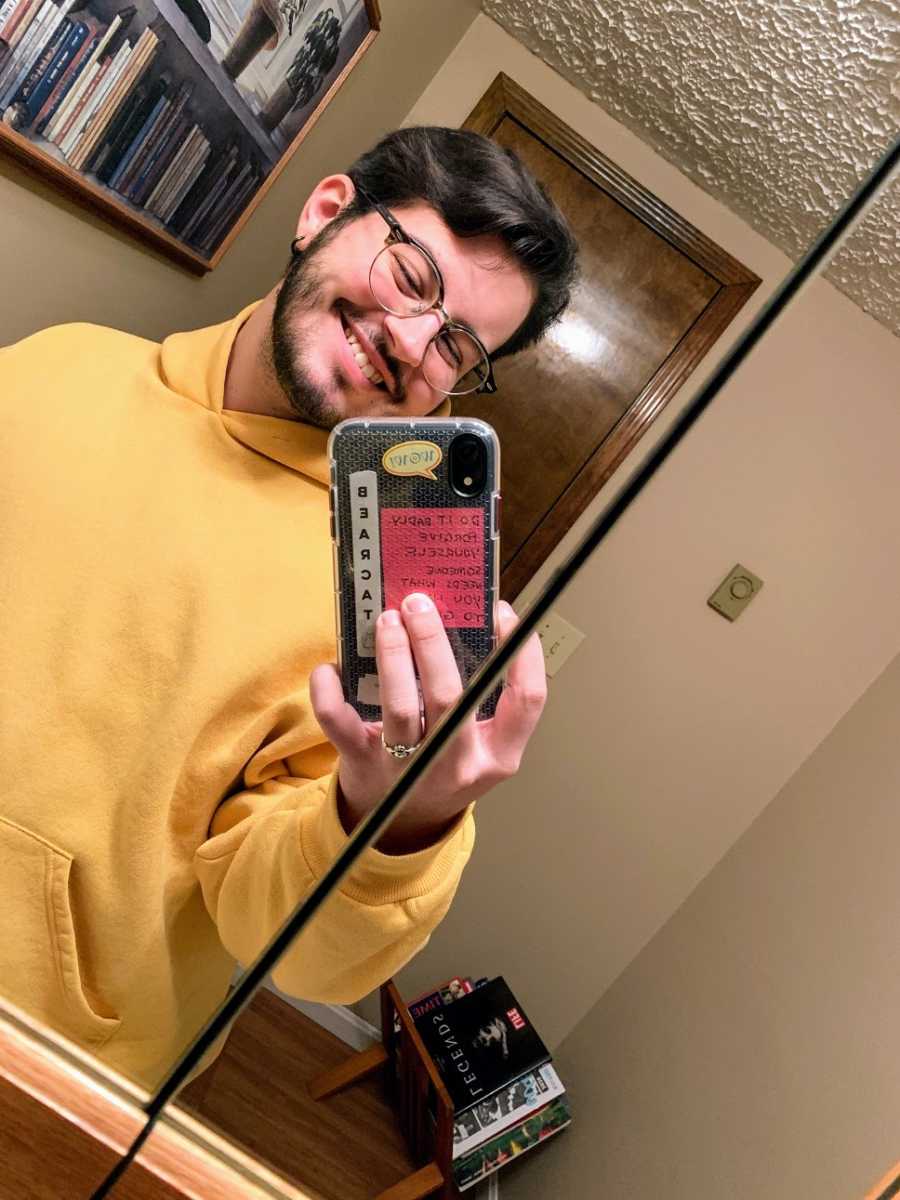 Through my hard but short journey, the one thing that has kept me positive is the love others have shown me. The love Leanna has showered me with made me feel like a man whether I was one week on T or four years on T. She has shown me being a man does not mean you have to be born one, it means having strength, integrity, love, and concern for others. I cannot ever thank her enough for being my rock since we first met in sixth grade. If I could say anything to my younger self, it would be this: 'No matter what you look like on the outside, you have to value the you on the inside. Only you will have yourself for the rest of your life. Make peace with your body and the person you are, it will make going through life much easier.'"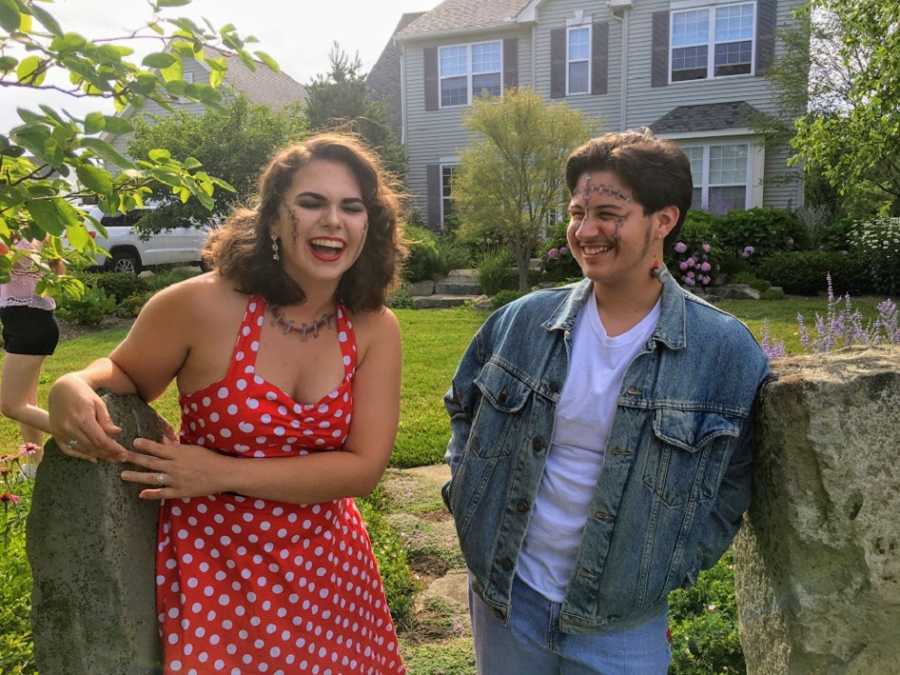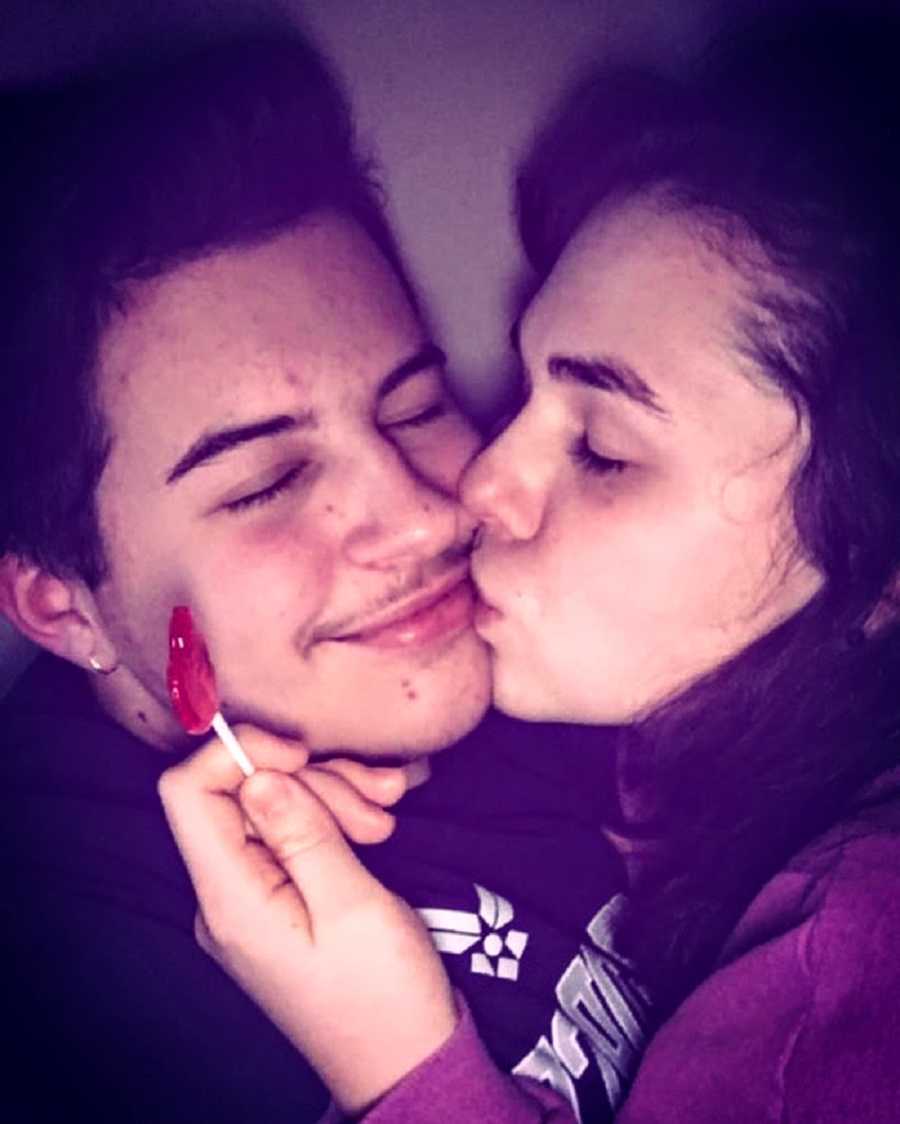 This story was submitted to Love What Matters by John Cowan of Cleveland, OH. You can follow his journey on Facebook, Twitter, and Instagram. Submit your own story here and be sure to subscribe to our free email newsletter for our best stories, and YouTube for our best videos.
Read more stories like this:
'I want to be a girl, Mom! Just make me a girl!' Getting into the shower, she threw her fists down in anger. I could feel the air suck right out of me.': Couple throw second gender reveal party for transgender daughter
'Her mom came to parent-teacher conference with weary, troubled eyes. 'Has she asked you to call her by a different name yet?': Christian teacher's 'heart softened' after she learns her student is transgender
'I'm so scared to be trans. I don't want it to be true.' I'd stare at myself and ask, 'Who are you?': Young man goes through coming out process, learns he's transgender, 'I finally feel free in my body'
Do you know someone who could benefit from reading this? SHARE this story on Facebook with family and friends.