"My husband and I were only married a year when we decided we were ready to start a family. Like most newlyweds, we were ecstatic. I read all the books, researched, and went online to look for all the cute nursery items and clothes that I would be able to dress our newborn in. I found out I was pregnant in February 2009. We were so nervous when we found out. Probably a little more nervous than excited. We went to the doctor for an ultrasound at 12 weeks, only to find out I was miscarrying. We were devastated. That wasn't part of the plan, but plans change, and we wanted to try again after waiting the 3 months we were supposed to.
When we found out we were pregnant we were scared. We didn't want to lose another baby. I was home by myself when I felt a gush of blood coming. I ran to the bathroom to confirm what I already thought was happening. I was miscarrying. I was devastated. I just sat on the toilet, bawling. I couldn't believe this was happening again. I was so mad and so sad. So many emotions were running through me. I called our doctor's office the next day to tell them what was happening. They told me I was probably miscarrying and to come in for blood work. I got blood work done for the next few days to see that my HCG levels were decreasing, but not decreasing as quickly as they usually would for a miscarriage. So, they made an appointment for an ultrasound.
Once we got in the room for the ultrasound, the tech found a heartbeat! I couldn't understand – how was there was a heartbeat!? Of course, we were in so much shock, and we were so elated! After a week of bed rest, we were on track for a healthy pregnancy. Our first child was born on July 19th, 2010. His name is Baine Brady Bobka. He was perfect. It is such an amazing experience to bring a child into this world. To watch my husband become a father and immediately be smitten with our son. To feel like that little person, that soul, has been with you for your whole life. Baine was a beautiful baby. Lots of hair and the cutest little dimple. We would fight over who got to hold him. He was his father's mini-me.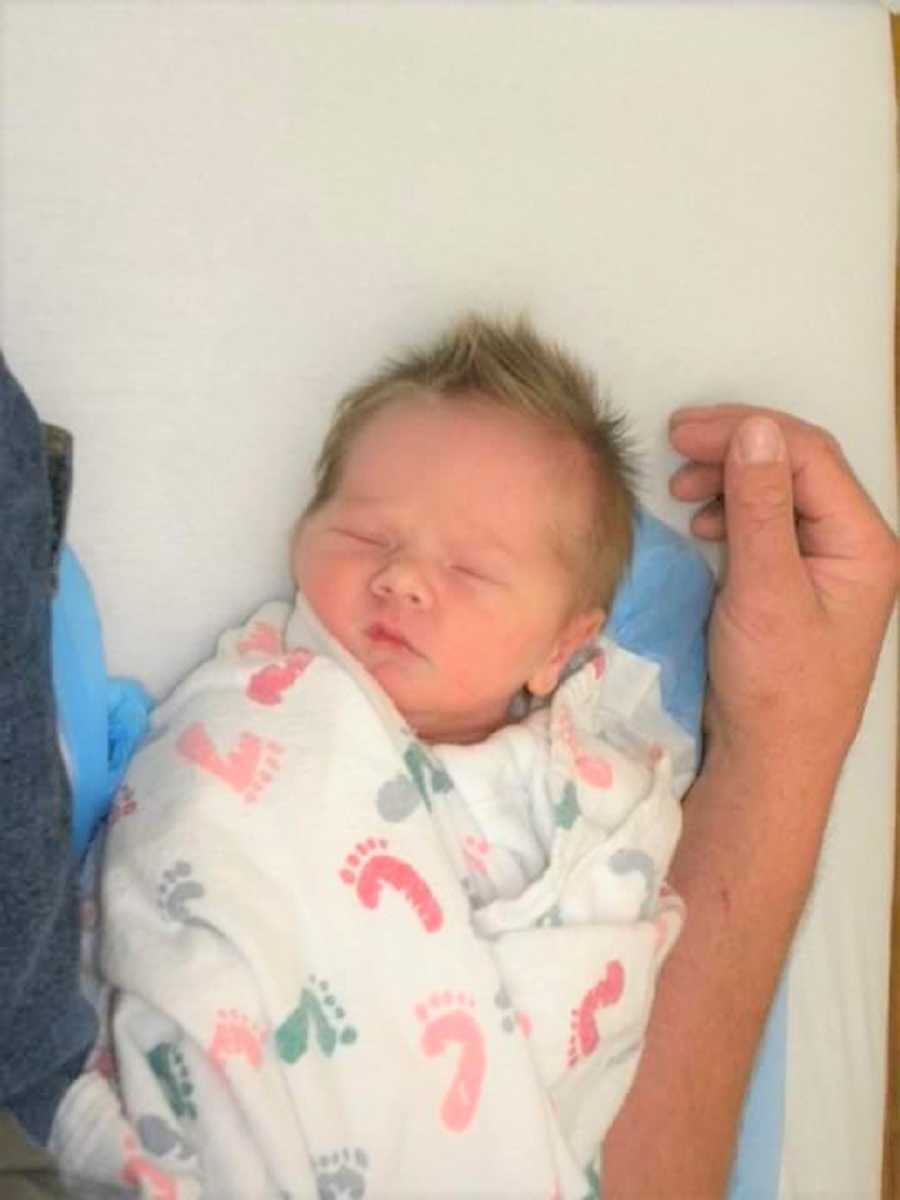 He was so full of happiness. He would play anything his friends did. It didn't matter if it was 'girl' toys or 'boy' toys, Baine just wanted to play. He understood everything at such a young age. People would tell me all the time it wasn't normal for a child to understand the way Baine understood. I never really knew what they meant until I had another child and could see the difference in them.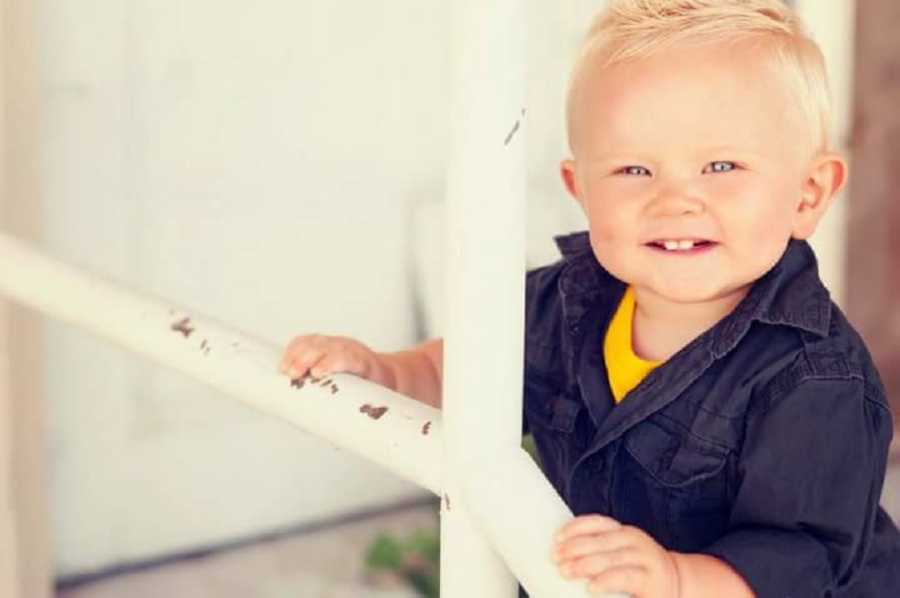 When Baine was about 9 months old, we decided to try for baby number 2. We suffered another miscarriage in 2011, and then along came Quincee in July 2013. A lot of older siblings have such a hard time when their younger siblings are born. Not Baine. He was the biggest helper and loved sharing his space with her. He had a really hard time sharing me. He didn't love leaving home, and he didn't love having people come over to help with the kids. If it was just our little family at home, that was perfect for Baine.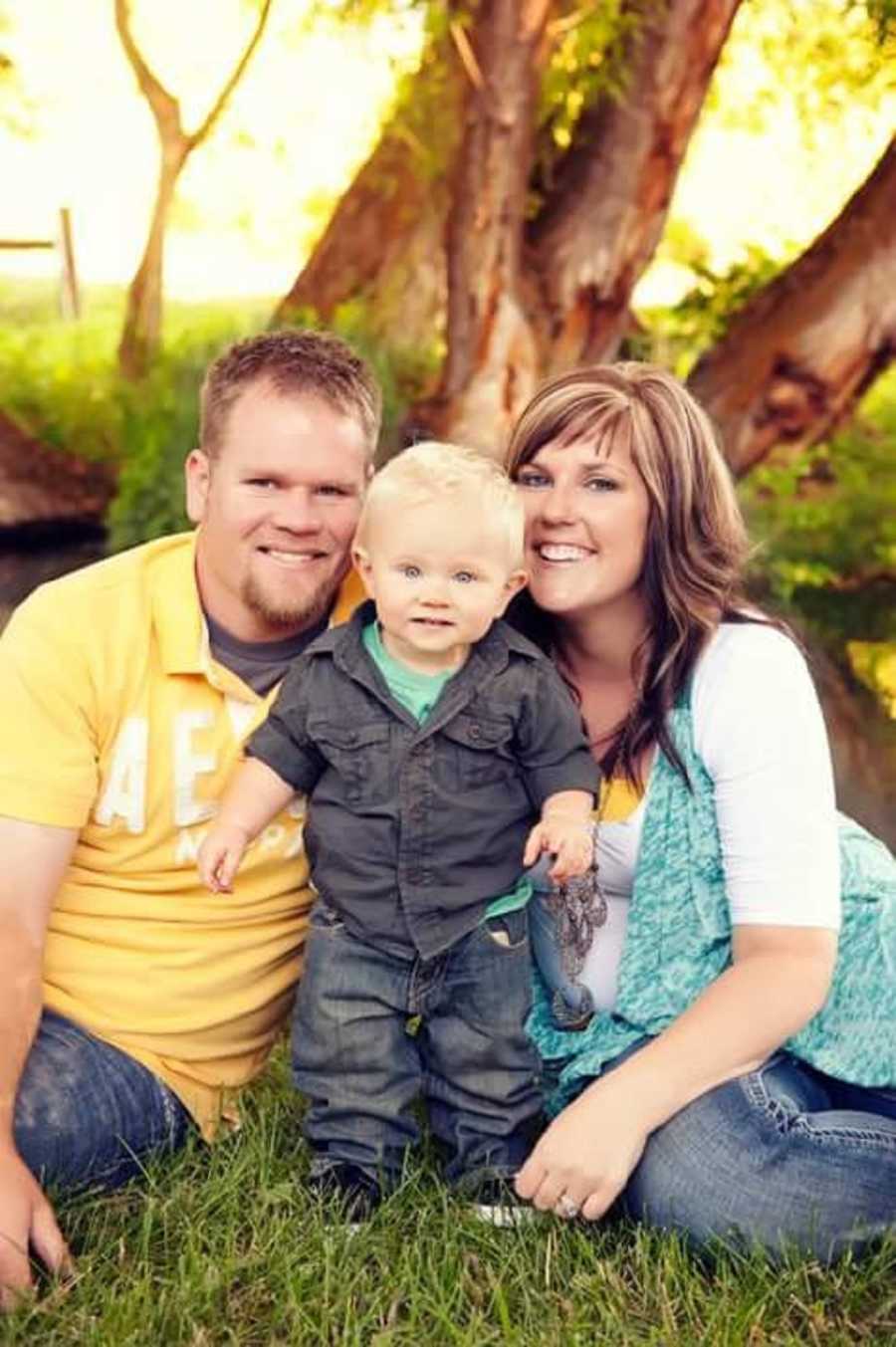 Baine took on his role of protective older brother. He made sure no one messed with his little sister. We lived in a fun little neighborhood full of kids. Baine and Quincee became very close with a few of the kids. At times, these children felt more like family than friends.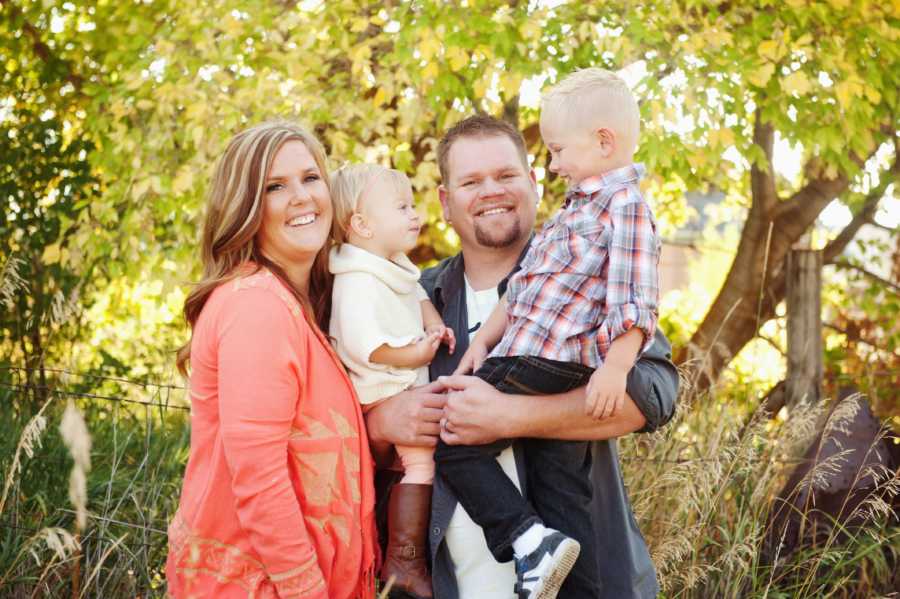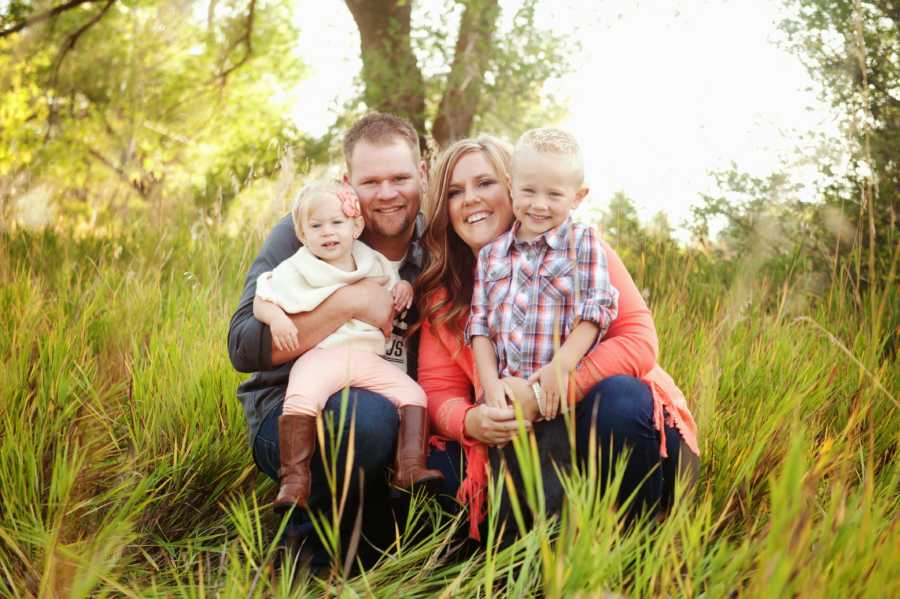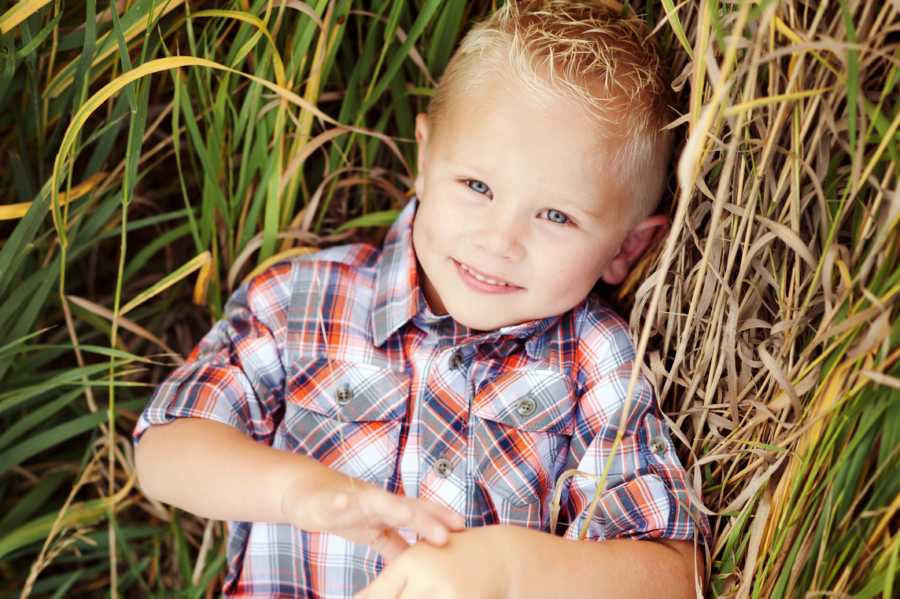 A year or so later we decided to have baby #3. We suffered another miscarriage but found out we were pregnant in 2015. We went to the ultrasound to find out it was twins! I had such a mixture of emotions. Good emotions and downright scared emotions. 2 babies at once, what an overwhelming experience that was going to be.
A month later I went back into the doctor's office for a checkup. They were giving me another ultrasound to make sure everything was alright. There was only one heartbeat. The other twin had stopped growing a week before. It was heartbreaking. I didn't know how much I had wanted twins until I had lost one. This was my hardest miscarriage emotionally for me.
In 2016, Nyx was born! Baine and Quincee were such good big siblings to her. Nyx gravitated towards Baine. She always wanted him. She would watch him with such intent. He was always making her laugh and being goofy with her. He took such good care of her.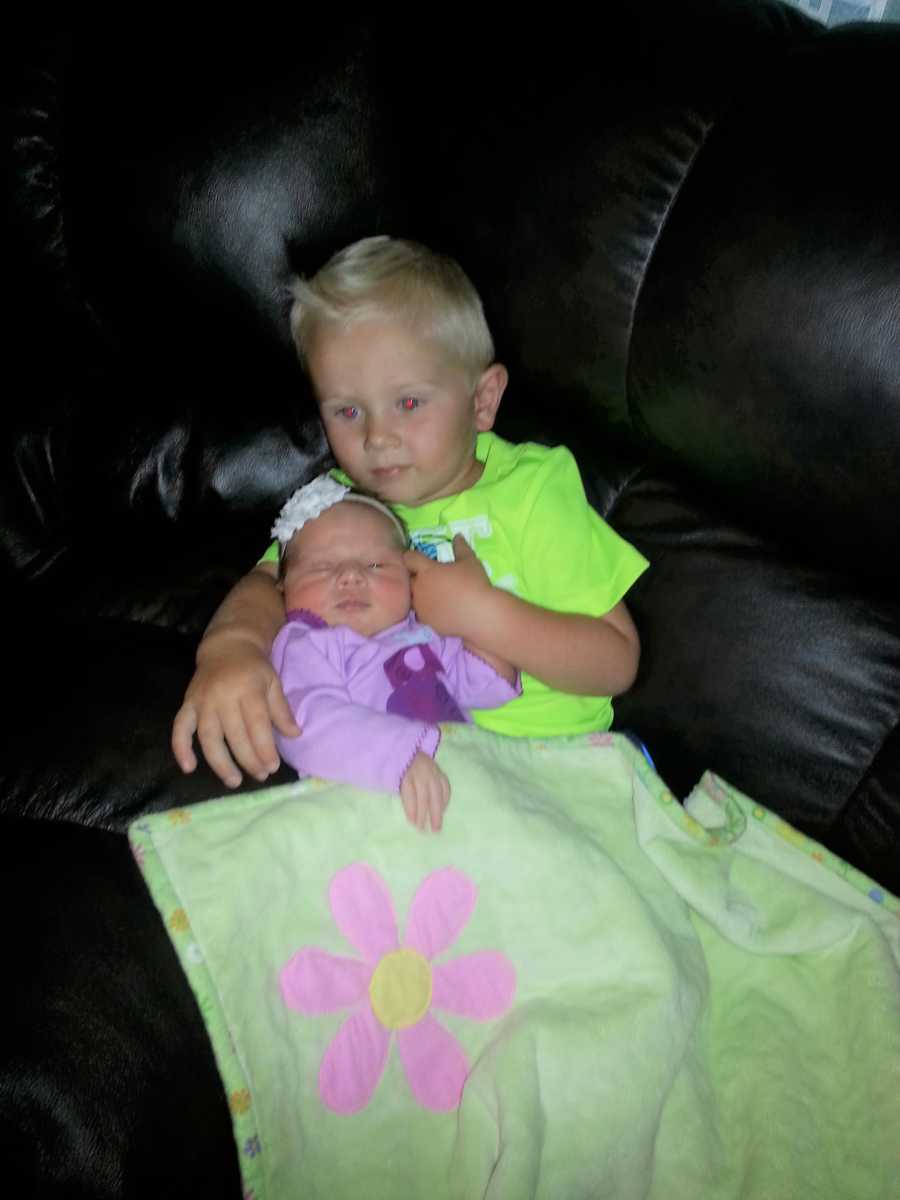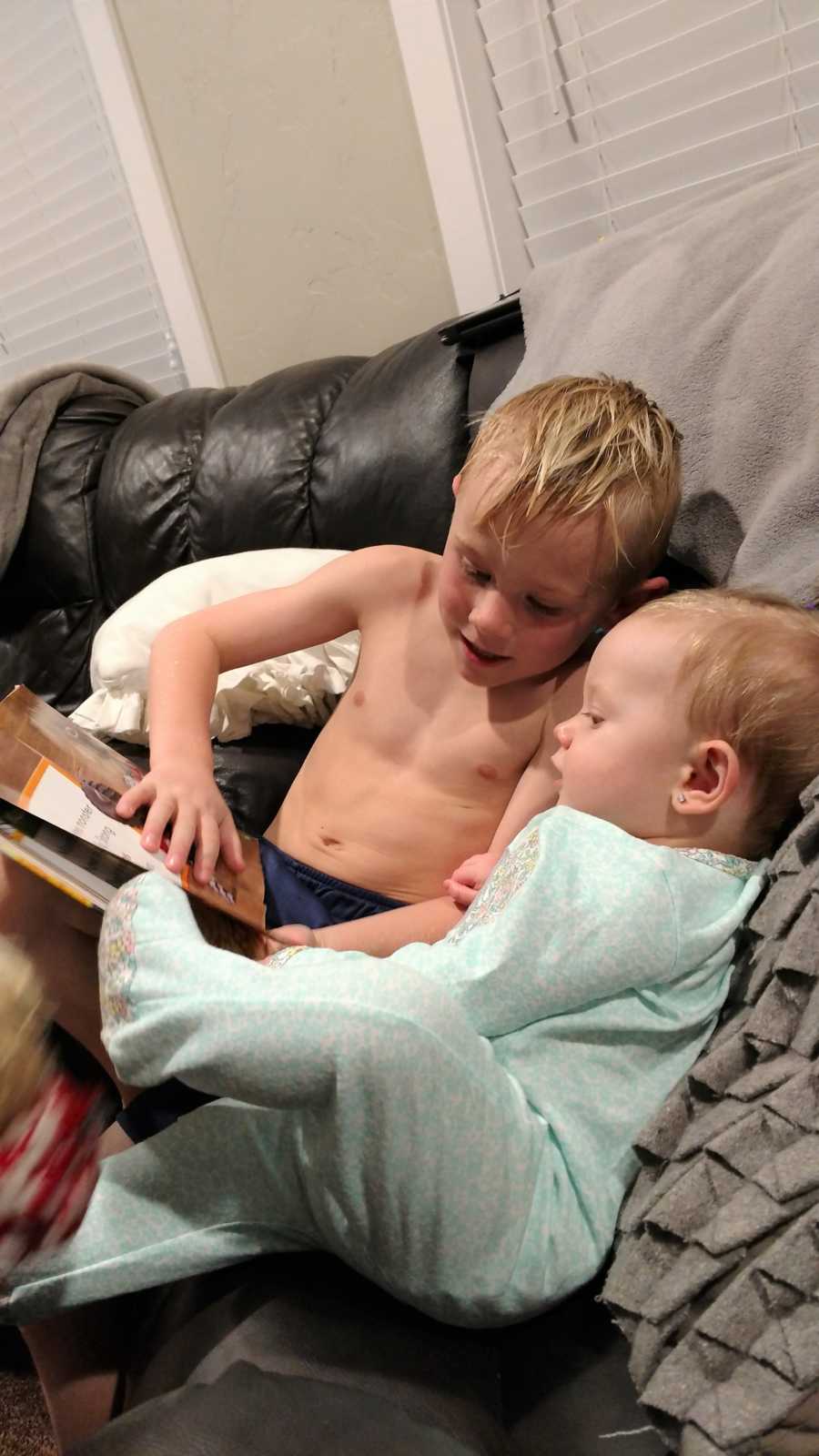 Baine first started presenting symptoms of his illness when he was 5 years old. We went to the ER two different times in the middle of the night, and both times they concluded he must have had a virus. His symptoms were always a stomachache, nausea, and vomiting, with the occasional headache. We also got a lot of tests run by his primary care physician. We also got a second opinion, and every time the conclusion was that he is just a kid who gets a lot of stomach aches.
I remember Baine calling me from the bus ride home from school one day. He was crying and scared. His stomach hurt and he thought the bus driver would yell at him if he were to get up to run to the garbage can so he could vomit. I went and picked him up that day from the school bus. I was so angry! I KNEW something was wrong. This isn't right! A child should not be sick this much when everyone else in the family is fine! I took him out to my mom's house (because she is type 1 diabetic), so I could get his blood sugar levels checked. They were perfectly normal.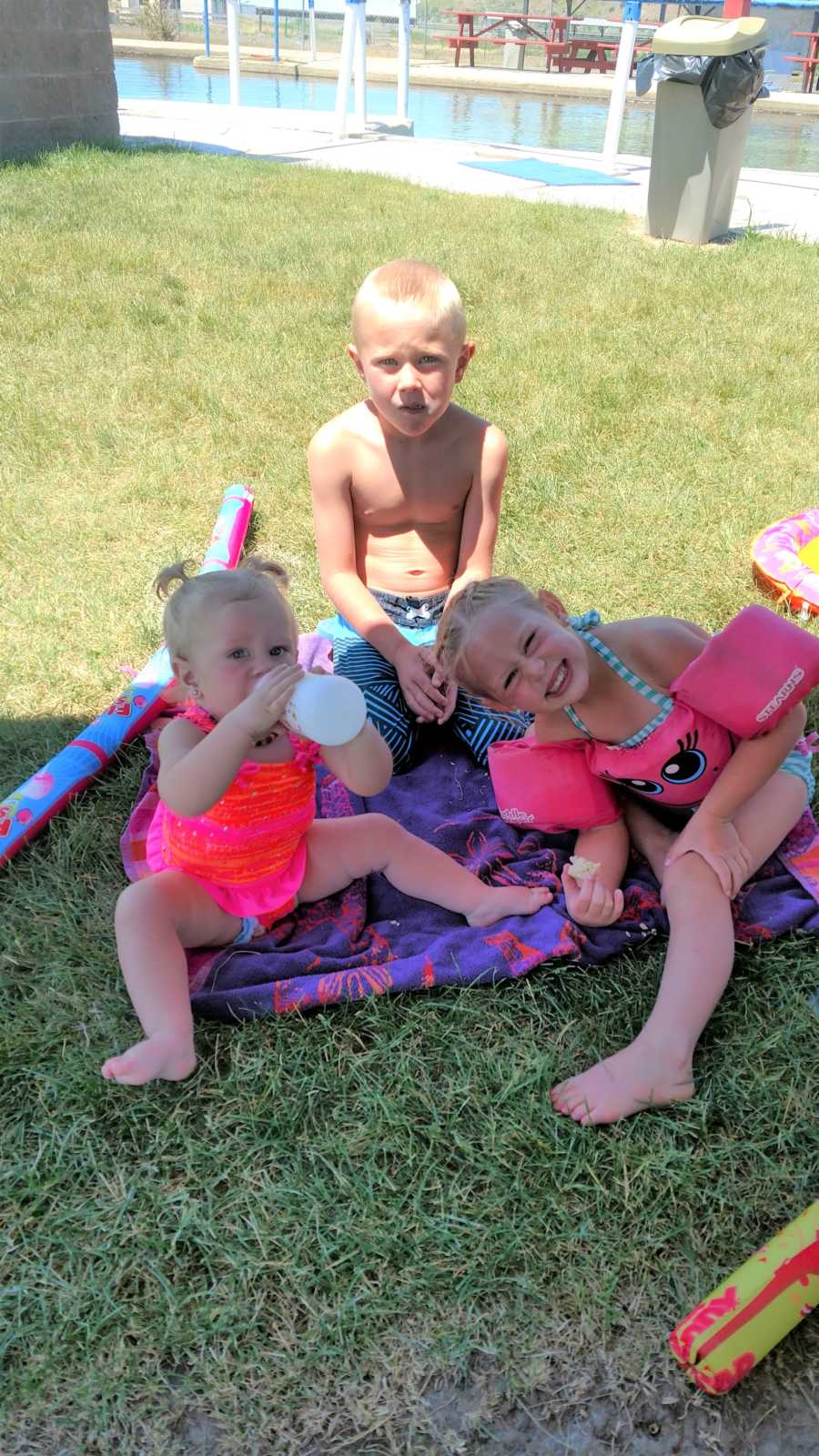 We had started to figure out that when we fed him, he would start to feel better. So, I was always making sure he had a snack. I knew if he could snack more, he wouldn't get stomach aches. I talked to his teacher about this also. So, he had a lunch box full of snacks for school. Once we got the snacks figured out, it seemed his body was doing better. He didn't feel sick as often anymore.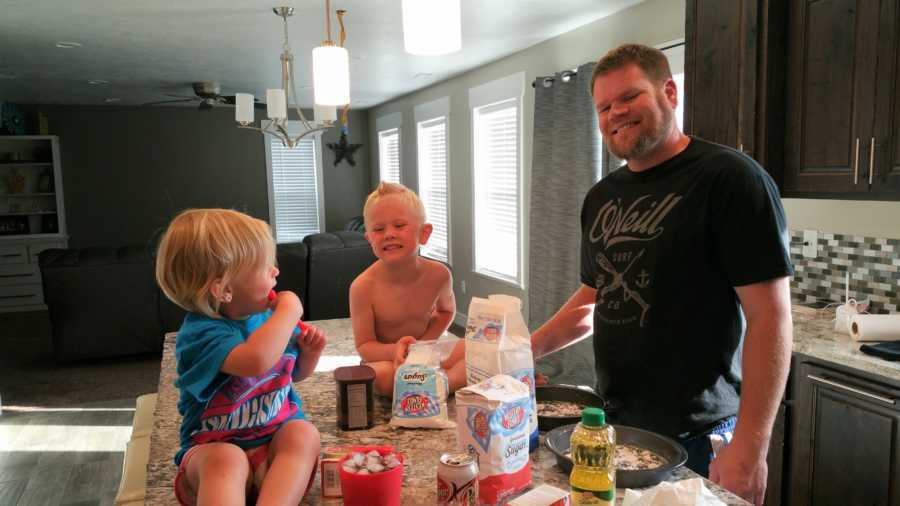 We found out in October of 2017 we were pregnant with our final baby. We decided not to tell anyone until I was about 12 weeks. This included not telling the kids because I didn't want them to accidentally tell someone.
Then the week before Thanksgiving in 2017, my 2 daughters and I got the stomach flu. It wasn't a horrible one, but it still made us sick. Baine never got sick from us, but on November 21st, he had a sleepover with his cousins and his youngest cousin was sick and vomiting. He came home from his sleepover and started getting sick. He had been sick so much that he knew what to do. He grabbed his 'puke bowl,' some water, and saltine crackers. It was midnight when this started and so he watched Netflix while we slept. He waited for his stomachache and vomiting to pass and then went to bed.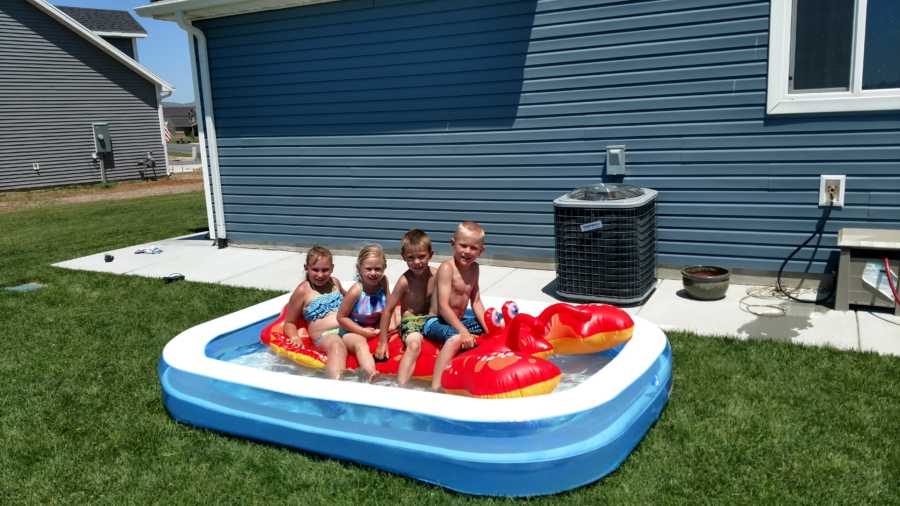 I checked on him a few times and everything seemed fine. Around 11 a.m. he woke up and was crying about his stomach pain. I made him toast and got him a coke. He ate it all and seemed better. We talked for a minute and he lay next to me on the couch. He fell back asleep, which made sense to me since he had been up all night. But really, his body was starting to go into a crisis. I let him sleep a little bit, but he seemed restless. He would make whining noises. I made him wake up and he would talk to me, but his eyes were not tracking me.
I got my two younger daughters ready because I knew something was not right. I hurried as fast as I could, so I was gone from Baine for about 5 minutes, and within that amount of time, he was losing consciousness. I carried him to the car. I had to have Quincee, who was 4 at the time, help me buckle Baine up in his seat belt. I was scared. I was unbelievably scared. I drove as fast as I could to the ER, which was ½ hour away.
Baine was making horrible noises in his seat. I know he was scared. He couldn't communicate with me. I was on the phone with my husband who was waiting outside the ER for us. Between my cries and Baine's noise, he couldn't understand us. I pulled up to the ER and Brady grabbed Baine out of the car, who was as limp as a ragdoll, and carried him into the ER. They ran test after test after test and found nothing. All the while Baine was falling into a coma.
They decided he needed to be life-flighted since he was progressively getting worse. They took him to the nearest children's hospital. After he had been there for a few hours, they decided to run an ammonia level test. This is not a common blood test for a child, and that is why it hadn't been done earlier. The ammonia level test came back at 375. Normal levels range between 15-45, depending on the patient and lab. So, 375 was insanely high. This was what was causing him to be in a coma. Too high of ammonia levels was poisoning the brain. His levels kept creeping higher.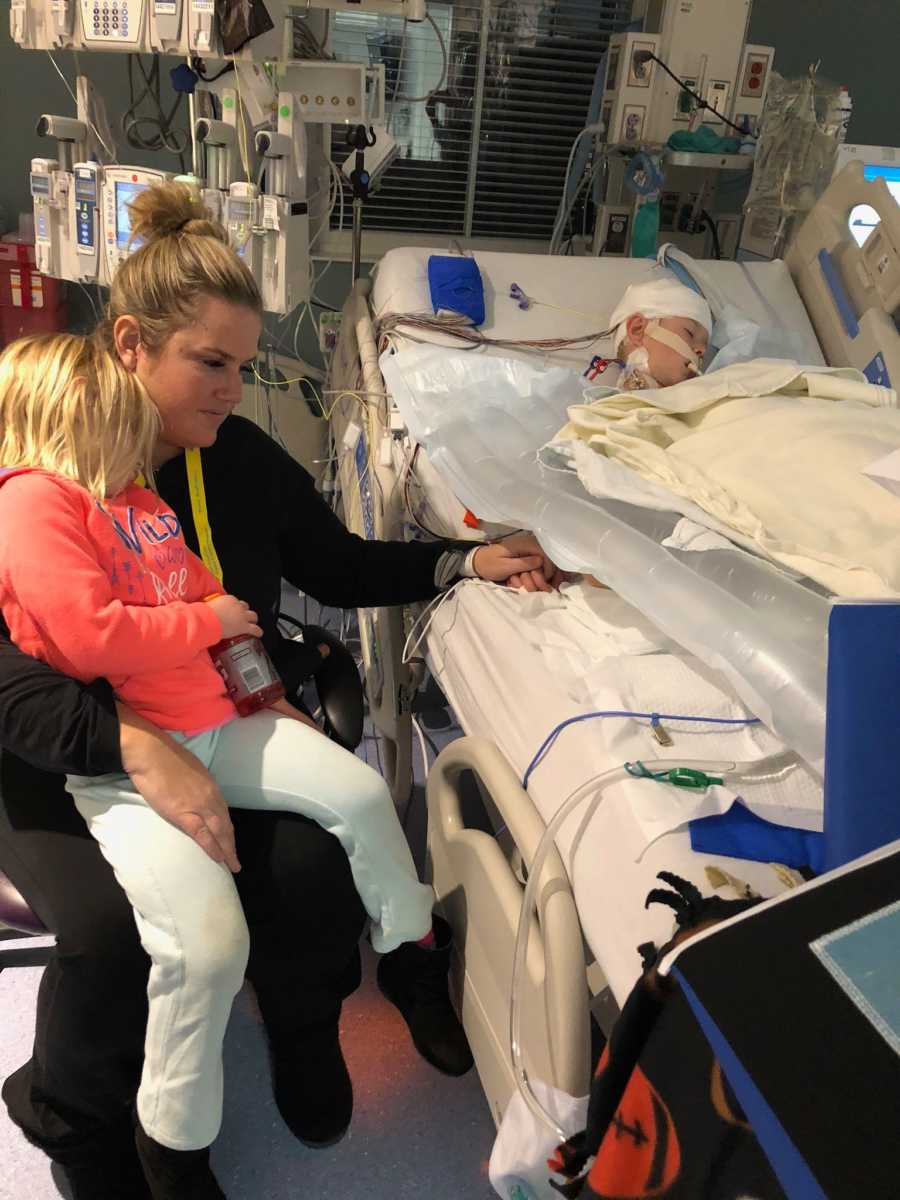 My husband had not left our son's side. He was in every ER with Baine. He was in the life-flight with Baine. I looked at my husband on Thanksgiving night and said, 'You need to go be with our girls.' They needed one of us. He needed them. He drove home to be with them. About an hour after he left, the MD and Geneticist took me and my mom into a room and told us Baine most likely wasn't waking up. I was so calm. I nodded my head, told them I understood. But silently, I wasn't giving up. Not my Baine, he was going to wake up. I wasn't giving up hope. But in fact, it was too late.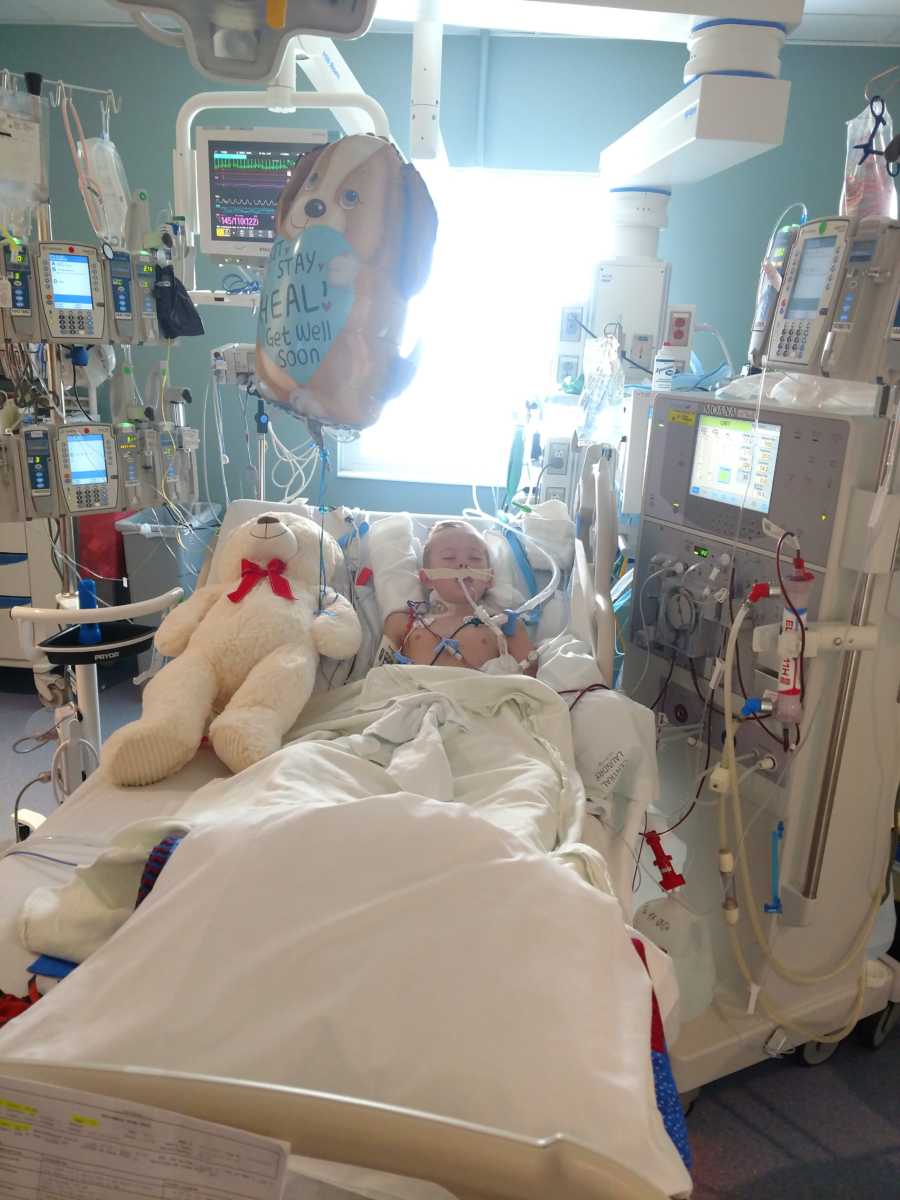 That next morning at 4 a.m., Baine's body started to crash. The monitors went crazy. I was told to call my family and that we needed to say our goodbyes. When I was talking to my husband, he said to me, 'What are we going to do?' I knew exactly what he meant. He wanted to know how we were going to move past this. How were we going to live without Baine? It's not something you plan for. It's not something anyone plans for. I said to him, 'We won't let this break us. We will be okay.' Looking back at that specific moment, I didn't realize the weight that those words carried. Everything in life is a choice. At that moment, I was choosing to be positive. I was choosing to not drown in self-pity. I was choosing to turn this horrible hand we've been dealt, into something positive. I cannot bring my son back, but I will not stay in the darkness of it all.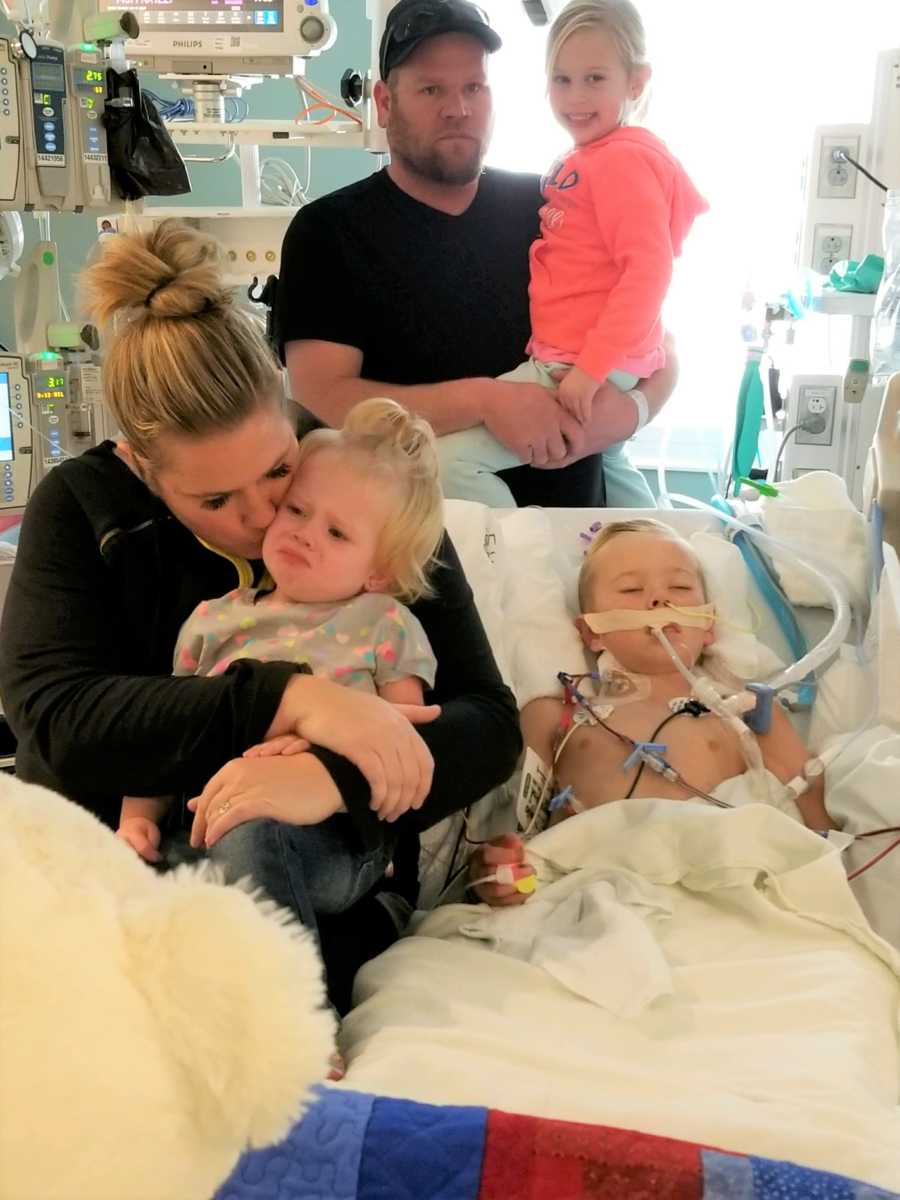 Leaving the hospital with your child still there is the worst feeling in the world. That feeling still makes me sick. You take your child to a hospital to get saved. You never take your child to a hospital thinking they aren't coming back.
We decided to have Baine's organs donated. They couldn't donate his liver because that was what was causing the problems with his body. He was able to donate both kidneys, his heart, and his corneas. His lungs had an infection from the intubation, so he wasn't able to donate those. Looking back, there are so many miracles to this story. None of the miracles were the one I wanted. Baine was the answer to other prayers. A mom got one kidney. A father got Baine's other kidney. A little 10-month-old boy received Baine's heart. A young man received his corneas. He helped those people. I am so very proud of that.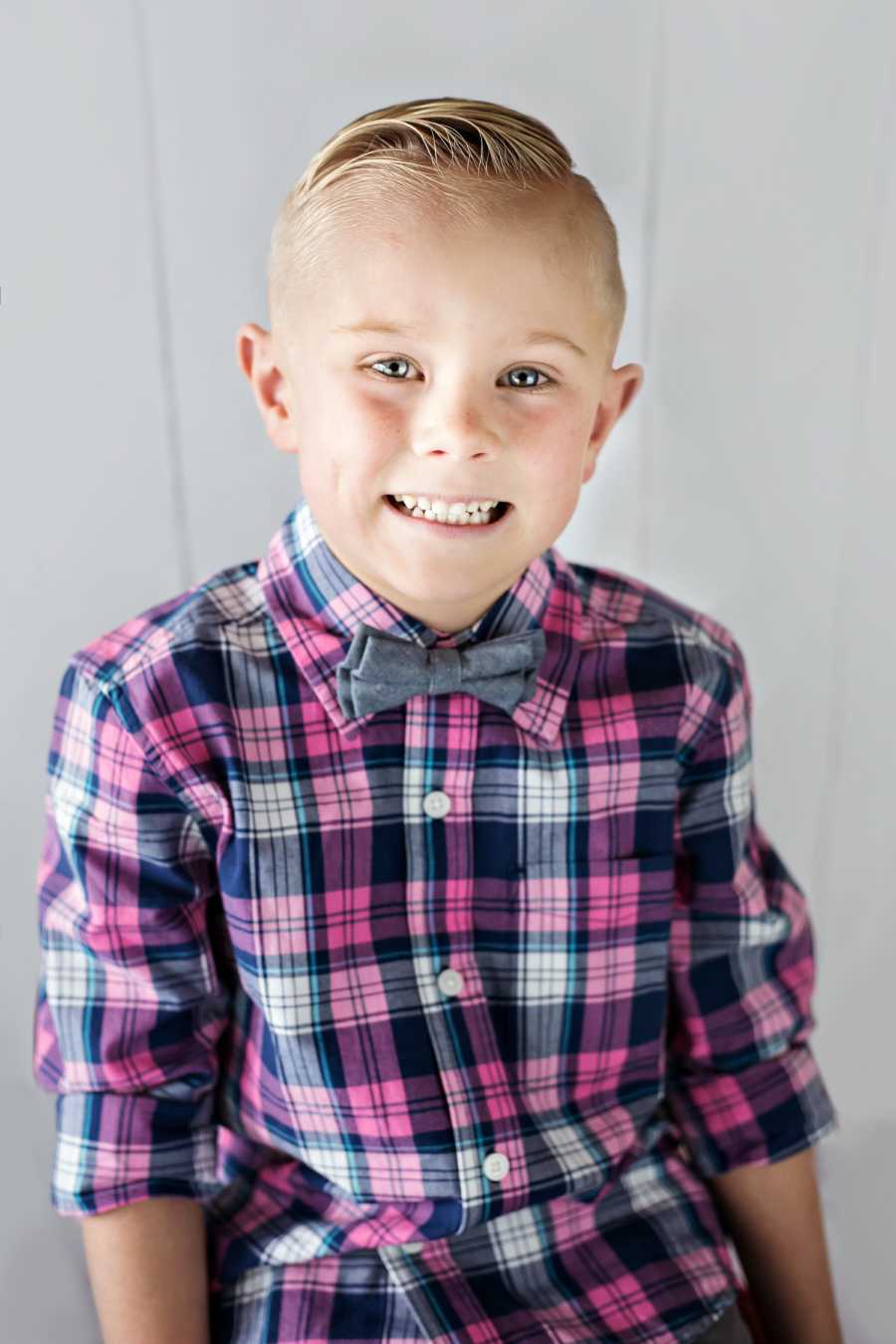 My family is trying to spread awareness about this disease he died from. I can feel Baine helping me, pushing me in the right direction. We had a lot of people donate to our family to help with medical expenses. We made a foundation with that money. Baine's Legacy Foundation. My mom and aunt who are both RN's are going to educate hospitals about OTC Deficiency and checking ammonia levels earlier. My great-aunt Ruth has worked tirelessly to find connections through generations to alert them of this diagnosis in hopes of saving a life.
I am trying to raise awareness for OTC Deficiency. Yes, it is a genetic disorder, but our family tree only carries 1 mutation out of 400. While we have traced Baine's mutated gene back 7 generations and have tried to alert everyone we can find, there are still 399+ mutations out there. Some mutations are known, but some people might not know that they could potentially carry a mutation, just like my family had no idea.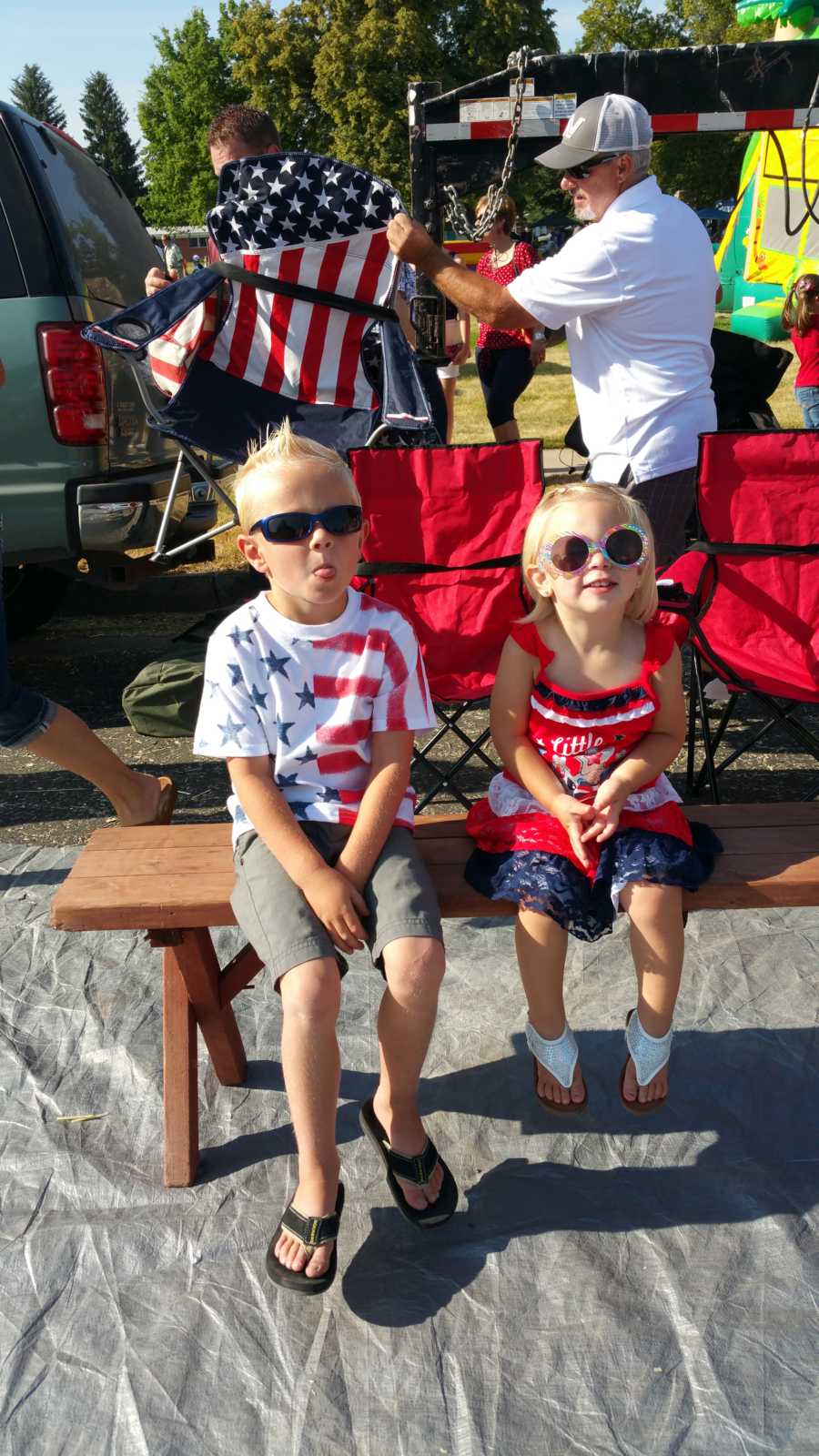 What I have learned about grief and learning to live without my oldest child, is everyone grieves differently. Everyone. I look at videos and pictures. I talk about Baine daily. He is still very much a part of my life. This works for me, but it doesn't work for my husband. He processes it differently, and that's okay! In those dark moments, those really really dark moments, it gets better. I wish that were spoken about more. I am such a positive person, so when I would get my really bad wave of grief in the beginning, I didn't think I was going to be okay. I didn't think I would get better. But I did. You do. It does get better. Find that outlet that will pull you out, but don't rely on anyone to do it for you. You have to do it for yourself. Get help. Talk to a therapist. Just don't sit in that darkness. It is a scary place.
Grief and joy can coexist. I will never be the same person I was before Baine died. I understand what it's like to have my heart broken, and yet be grateful at the same time. I will never 'get over' my loss or forget about Baine. That is the beauty of grief and joy. Find the beauty in your pain."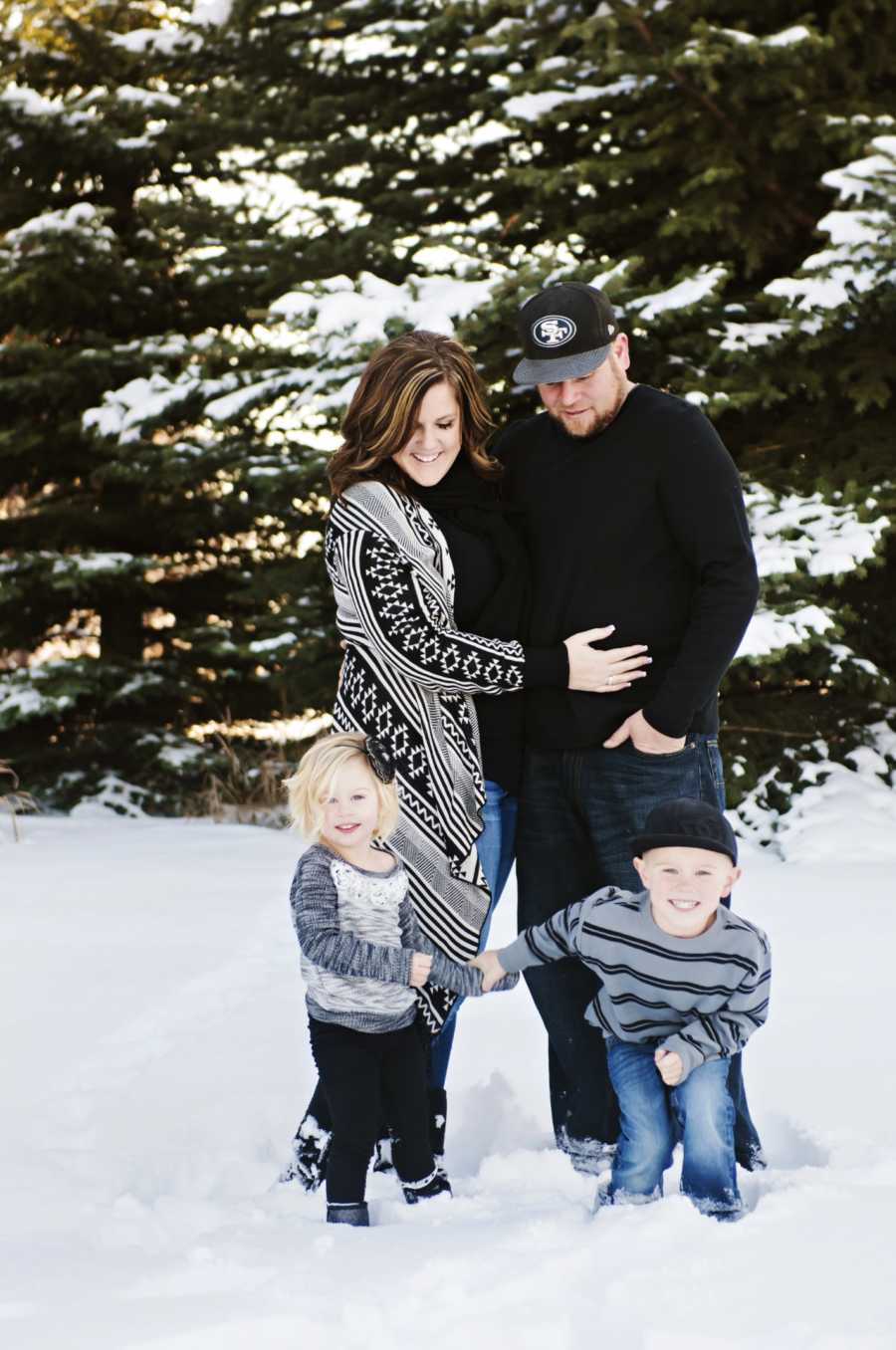 This story was submitted to Love What Matters by Kelsey Bobka from Idaho. Follow her journey on Instagram, Facebook, and her website. Submit your own story here and be sure to subscribe to our free email newsletter for our best stories, and YouTube for our best videos.
Read more stories about child loss:
'Ethan screamed, 'NO! How am I supposed to live without her?' He hit the wall and ran out of the room. She'd gone too long without oxygen.': Girl loses life to influenza, 'We miss and love her so much'
'My brother came to me in a dream last night and told me he was in heaven. He isn't in pain anymore.': Mom of 2 children with rare skin condition loses youngest unexpectedly, 'Nothing could be done. My baby was gone forever.'
Do you know someone who could benefit from reading this? SHARE this story on Facebook with family and friends.