As a writer, I am always telling a story, whether it's in my head or on paper or on my Facebook status. As a mom, I'm always trying to do the best for my kids and meet their needs, whatever those are. The needs of my kids are sometimes (okay, a lot of times) vastly different from my wants. And the needs of my readers are often different than what I want to put out there.
Then sometimes, those worlds collide in an epic cluster of telling my kids' stories without taking them on as my own and deciding what needs to be said and what I simply want to get off my chest. Life is complicated for this writer/mom.
I've thought about what I wanted to say about my daughter being transgender for a couple of years. And before that, I thought about what I wanted to say about her being gender non-conforming. I even wrote a very rough draft of a children's book about being transgender and a couple articles I meant to send in about being a mom to a transgender kid, but those first efforts were about me. My wants. My needs. My intense desire to scream it all into the abyss.
They were also problematic — themes I didn't fully understand, language that was offensive or incorrect.
Some said, "That doesn't matter! It's your story! It's Ella's story! Tell it!"
I was tempted. However, after the first bristles of indignation and wounded pride retreated, I couldn't bring myself to send those early writings anywhere.
If it's problematic for Ella, or for other trans folx, it isn't about a transgender girl's journey or a family's experience. It's about my ego.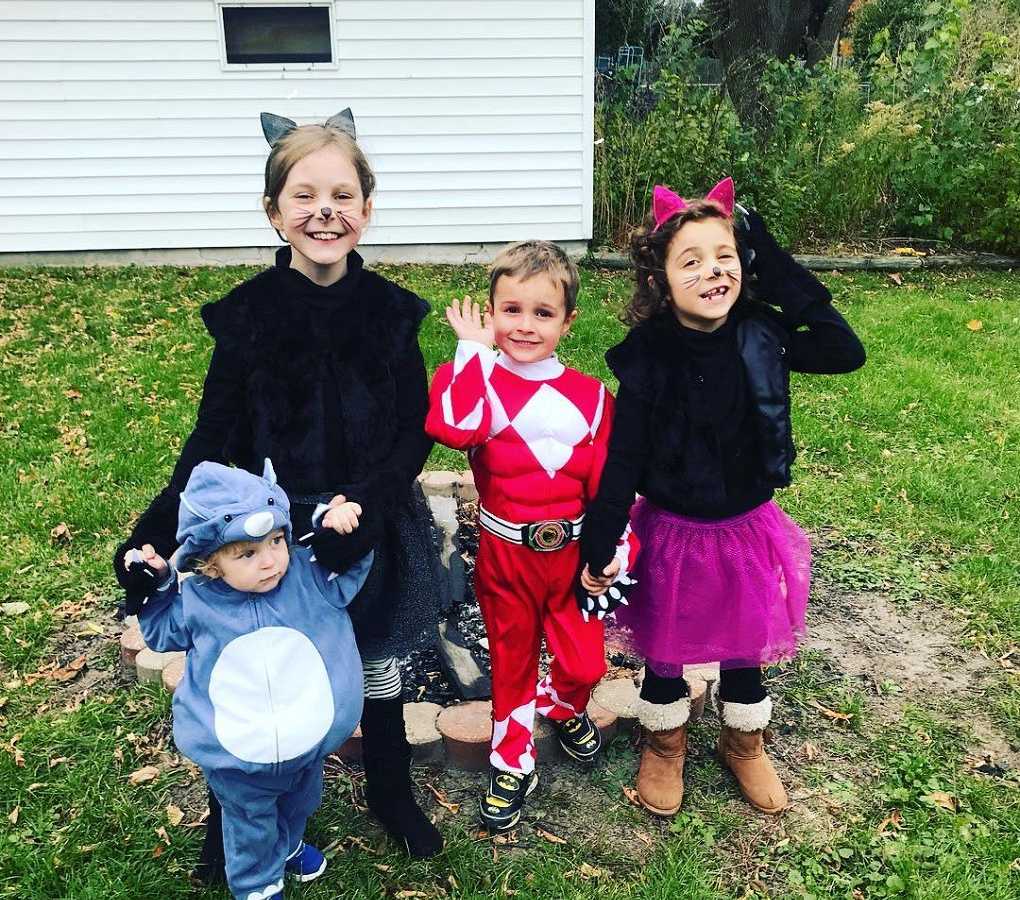 Over the last week, with policies coming out of the White House and mid-term elections looming, I've had a lot of reasons to think about my family.
About Ella. About the intense responsibility of raising these tiny humans to be functional, healthy people.
There are days my world spins so fast between 4:00 am wake-ups, five thousand snack requests, and shuffling kids to and from school and activities, that the big picture doesn't enter my mind even once. There are days I drop them with their teachers and come home, a defiant toddler still in tow, to have my second pot of coffee and sit down to work with jelly in my hair and half my brain still trying to catch up.
There are whole stretches of time in there where I don't think about Ella being transgender at all. I also have weeks where it's all I think about, as I petition administrators for bathroom privileges and policy changes or call dance studios and soccer teams to get a feel for how welcoming they will be to a transgender child. Where I worry about how to balance a childhood that nurtures her, while still setting boundaries and keeping her safe. Where I worry my limits or concerns will make her feel "other." Where I question everything.
Ella is amazing. She is. She is a brave, smart, stubborn, hyper, creative transgender girl. She is a whole collection of things, smashed tightly together to make one messy, remarkable child. People who meet her or read about her tend to be equal parts enchanted and overwhelmed by her. Her presence in this world is huge.
Our story is not all that different from other families'.
Ella's story (so far) is not unique. SHE is unique, as all humans are, but after being in support and info groups for other parents of trans kids, I've found that the parents who are accepting of kids who come out early tend to have strikingly similar stories. Our kids show us early on who they are, and how we respond sets the stage for their narratives.
Ella was like a lot of other trans kids I read about on those groups. She wore dresses or made them out of her tee shirts. She only wanted to play with dolls. She drew herself as a female. She wore clothing on her head like hair. She rejected things that were "for boys." We followed her lead, and at five, when she asked us to call her a girl, we did.
People often ask how we are sure and how we will react if she thinks we somehow encouraged or did this "to" her. My only response is that I will never regret supporting her. The end.
But this is not the story I want to tell.
I want to tell my story, the story of our family, the story of people who fiercely love someone who is being attacked and can do very little about it.
I want you to know about the nights I lay awake, helpless and shaking, knowing that 4:00 am will come too early and that I will curse my insomnia and churning mind in a few short hours.
I want you to know about the intrusive, vivid nightmares I have about my child being laughed at. Ridiculed. Assaulted.
Murdered.
Mostly, I want you to know that you have a part to play in our story.
When you post memes about conservative girls packing guns and liberal girls packing dicks, you are inciting the hatred that inspires my nightmares. When you say you don't agree because of your religion, you are cherry-picking themes and passages to hurt another human. When you say you support Ella but don't support women with stubble and broad shoulders using the women's restrooms, you are not supportive at all.
I strongly believe people should be educated about trans people and their experiences, and that better education needs to happen about the gender spectrum. But I am not trans, and it is not my experience. I am a mom, and I have a responsibility as a parent, to be honest, and unflinching in the face of discrimination and to stay in my lane and tell my story and not be a gatekeeper.
I could write a fluffy piece about my daughter and how she shines now — literally glows because she can be who she is and is supported and loved. I could write about how it makes my momma heart sing to see her exist in the space she demands in her very Ella way. I love reading those stories, and I think you'd love reading her story, too. Those stories give me hope.
But right now, that story stops in my throat, where I choke on the optimism of it.
I need you to know what it is like to wake up in a cold sweat because you fear your child will die violently. That you love how open and proud she is, but secretly hope against hope the wrong person doesn't notice and assault her because of it. That you see all the potential in the world for her, but know that with all the hatred, violence, and discrimination being openly passed around under the guise of politics or Christianity, she might not have a future at all.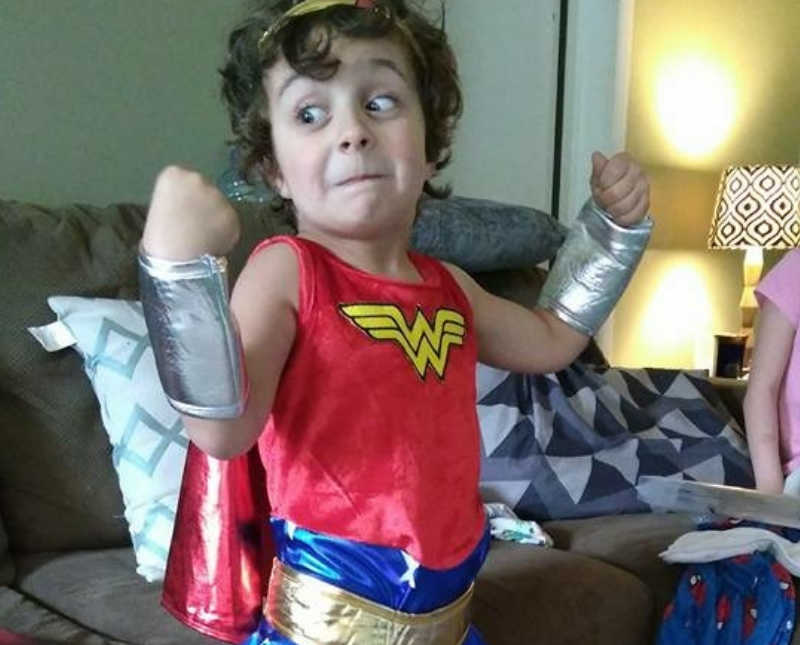 My family is not that different from yours.
We aren't model parents. Sometimes, we've sucked in ways that have affected us forever. We aren't entirely open and understanding all the time. Sometimes it takes us a minute to really listen to our kids and process things according to their needs and not our wants.
We are not all that different.
We rent a little house with a yard and have had sicknesses and financial troubles and recoveries. We've had huge career wins and disappointing letdowns. We go to school dances and fun runs. You can see me losing it when my kids melt down in the grocery store or find me crying later in a closet with a candy bar when I feel like I have failed.
My kids are not that different.
They are willful and stubborn and exhausting. They are also creative and joyful and fun. They make the creepiest crafts from garbage that I have ever seen. They love Minecraft and Katy Perry. They make camping a sweaty mess of memories. They make bedtime a nightmare. They make our lives worth living and give us a reason to get up and try to be better people every day.
We want the same kinds of things for our kids, including Ella, that you might for your kids or loved ones. We hope she goes to college. We hope she makes better choices than we did. We want to see her grow up and make mistakes and learn from them, and to meet someone who loves her as fiercely as we do, whether that is a life partner or spouse or best friend.
We want her to come back for holidays and hope she won't stick us in a home someday. We just want her to be HAPPY. But with everything going on, we worry that she might not have the choices everyone else does. We worry she might not feel loved or even accepted.
We worry she won't feel safe or won't be alive.
Please, look at your family. Look at your friends. Look at your communities. Ask yourself where you can do better, where you can love better. When you see or hear hatred, whether it's a meme or posed as a joke, or your brother at Thanksgiving, or on a comment section full of trolls, or from a political candidate, speak up. SPEAK UP.
Say something. It might be uncomfortable — it still is for me — but your discomfort pales in comparison to the agony of being hated simply for existing.
And please, vote with Ella in mind. She is perfectly imperfect — like all humans. She is different from you. She is just the same as you. She is worthy of existence and respect; she is worthy of your responsible vote.
This story was submitted to Love What Matters by Jessica Kelsheimer. Submit your own story here, and subscribe to our best stories in our free newsletter here.