"My earliest memories consists of knowing something was just plain wrong. My big brother and I lived with our mother and although I loved her with all my heart, I knew the way she was living her life wasn't typical. She wasn't like other mothers. She drank. A lot. We all would often sleep wherever she would pass out. It wasn't uncommon to wake up in a strange place. To this day, more that 30 years later, I still have no problem sleeping in my blue jeans.
I remember missing my dad something awful and didn't understand why we didn't see him. A vivid memory is him coming to the apartment to get us and he and Mom getting into an argument about child support, and we couldn't leave with him. It broke my heart.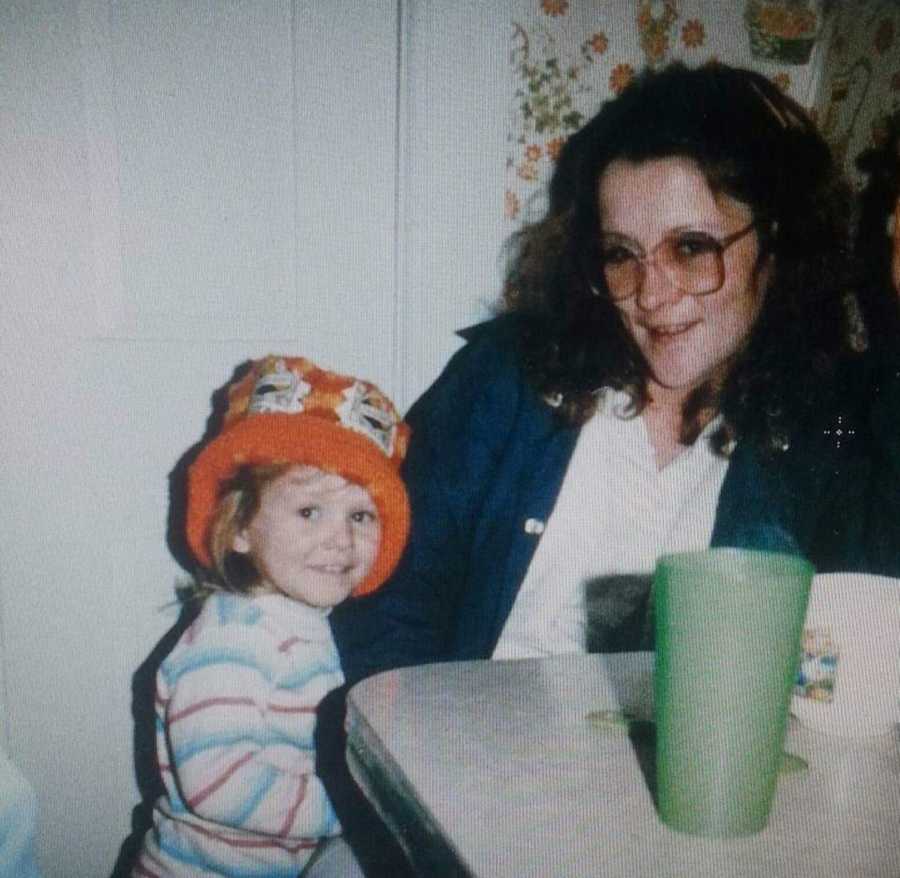 It wouldn't be too long after that when my brother Nathan and I were removed from Mom's care – from the bar she had taken us to. For the first time, we were placed into separate foster homes. Traumatizing does not adequately describe the effect it had on both of us. My foster family wasn't as nice as my brother's and I was often scolded for crying because I missed my dad, brother and Mom. I remember how the foster mom cruelly mocked me because I had just seen Dad and she called me a baby.
There had been an active investigation by DCFS into the neglect that Dad and others had alleged. What I didn't know at the time is that Dad had started the legal process to be granted custody of his children. In the 80's it was difficult to prove a mother unfit. Mom's demons got the best of her, however, and she showed up to court intoxicated. The judge granted Dad custody.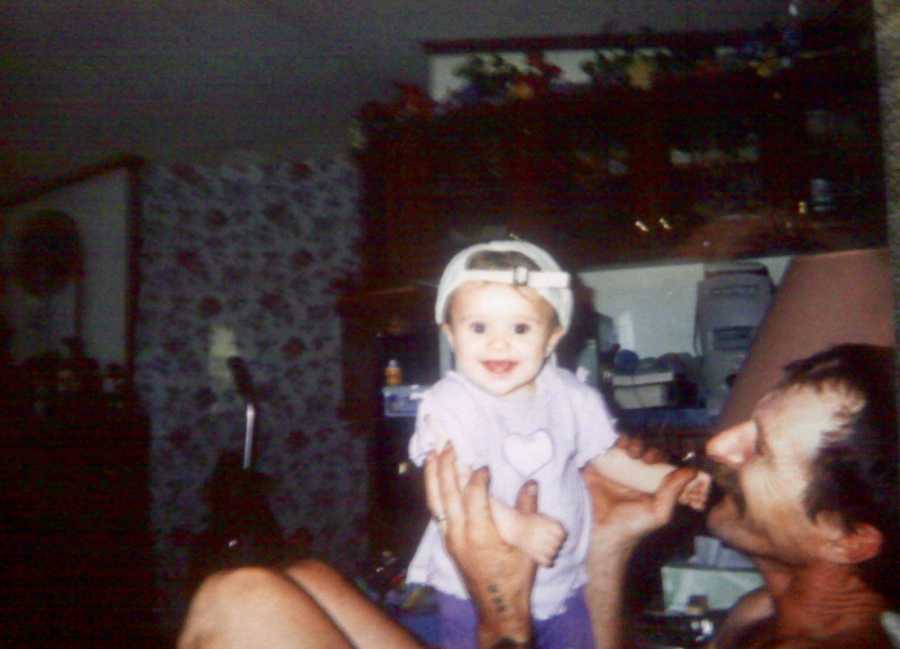 For how miserable our life had been, it really turned into something magical for a while. We went from a roach-infested apartment in the tough neighborhoods of the inner city to a country side where we were free to run barefoot and play until the sun went down. That truly was one of the happiest times of my life. Just being with Dad again brought some healing to my troubled heart. He reminded us daily how much he loved us. Dad had married a woman with a daughter, so we had a sister. She would remain our sister for our entire lives, long after the marriage ended.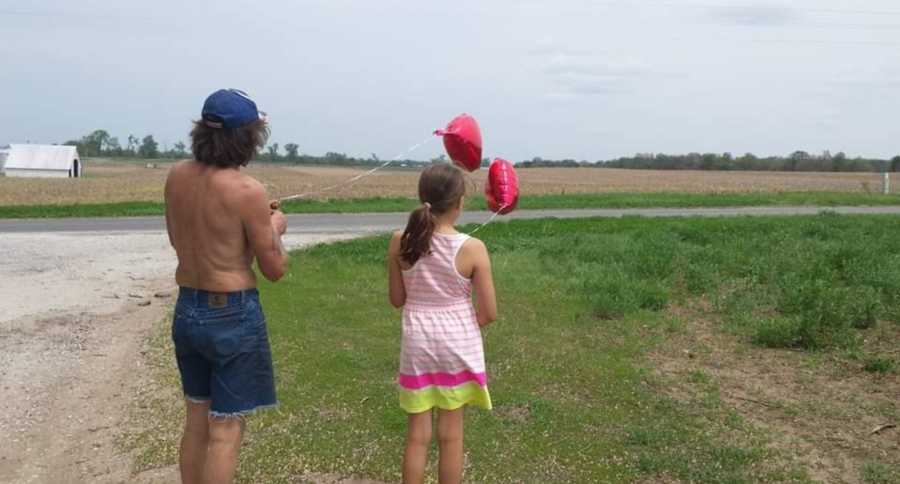 Over the next several years a social worker for DCFS would come get us to take us to see our Mom. Sometimes she would be intoxicated. We were not allowed to see her on those days. I would cry terribly upon the shoulder of my stoic brother. But the other days when she managed to stay sober… how wonderful they were. You could really catch a glimpse of the woman she wanted to be on those days.
While we were in the middle of dealing with all this, Dad and his wife were experiencing marriage problems. The cracks were really beginning to show. They would fight bitterly. Sometimes the fights were physical, and the police had to be dispatched to our residence several times. The physical abuse didn't remain between the two of them and my brother would often get her rage.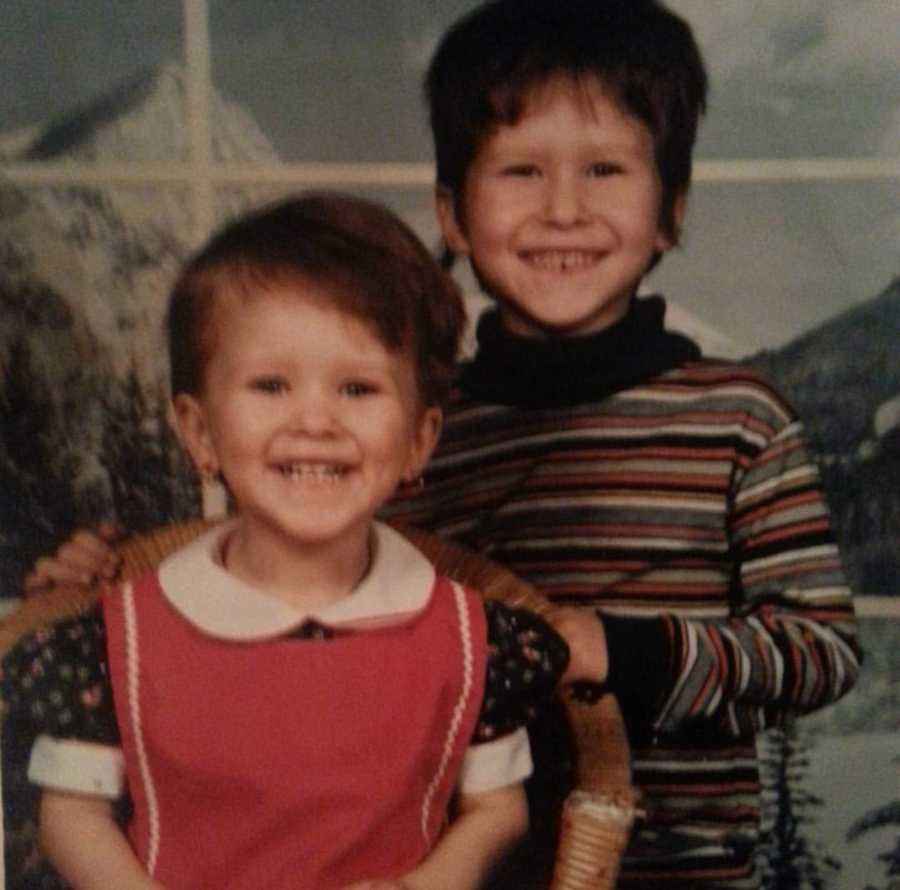 Nathan moved out and into Dad's parent's house. It wouldn't be long after that I also moved out and went and lived with my Dad's sister. Dad and his wife eventually divorced, and I returned home. By then, the damage our upbringing had caused had creeped into Nathan's decision making and he had been in and out of boy's homes, detention centers and jail. Dad never gave up hope on his son and often offered guidance, support and advice.
Dad soon met Lisa and they would be married in a small courthouse ceremony. She had a young daughter and they got busy creating their life together. They both worked hard and did the best they could to provide for 3 children. Blending a family isn't easy and we didn't get along that well in the early days, but Lisa would soon earn our respect and love.
Dad knew the importance of us seeing our Mother and he and Lisa would soon take over the duty of taking us to see her. During this time, the disease of alcoholism was becoming more and more apparent. Mom's health really started going downhill. She had attempted several times to go to rehab and get clean, but it never stuck. One of the things that really stick out during that time is Mom approving of Lisa. Another thing was, no matter what had happened in their lives, Dad and Mom always got along. I never heard either one of them talk poorly about the other. And that was so important to me. Dad gave us the ability to develop our own opinion and make our own decisions as it related to our Mom.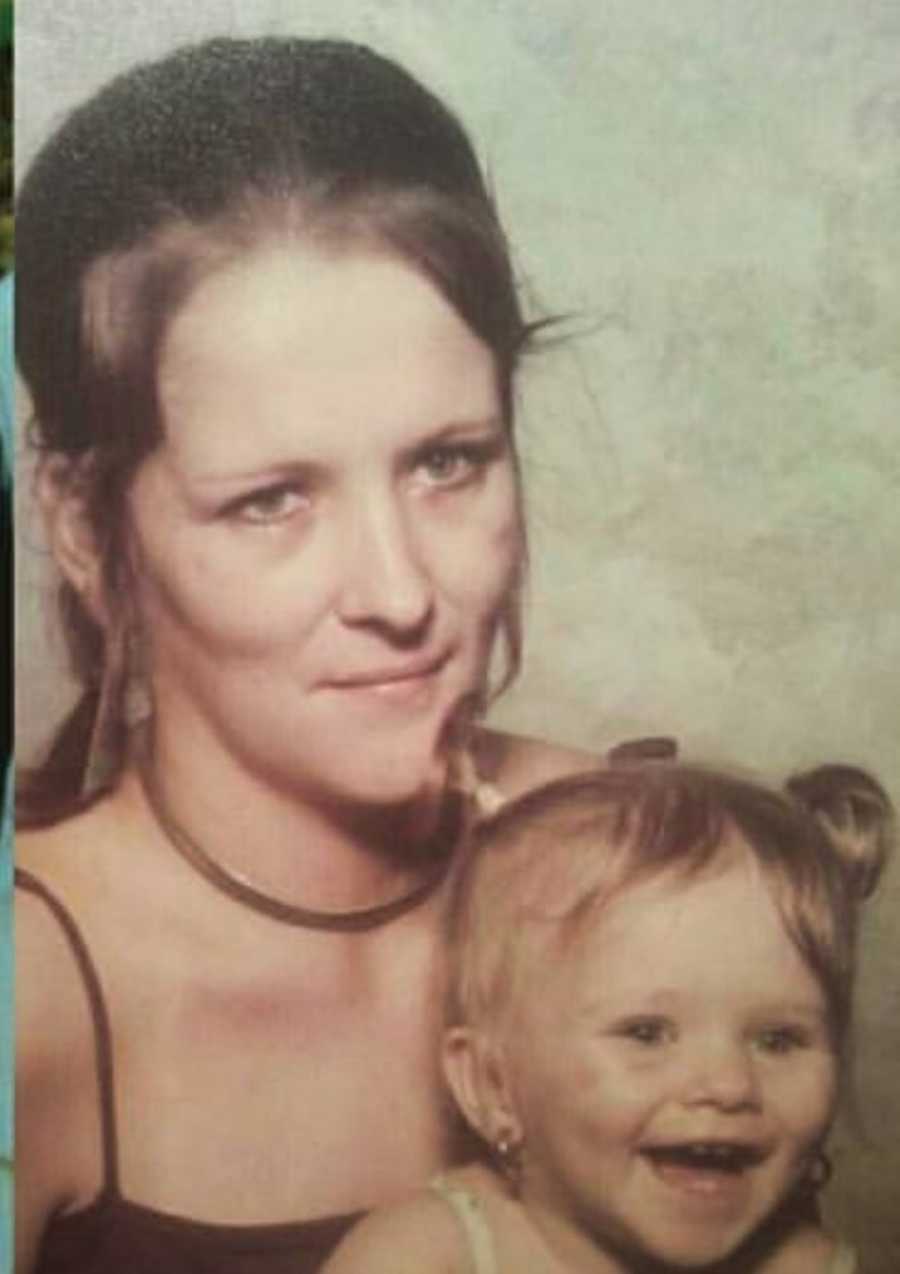 In the Christmas of 1999, Dad and Lisa opened their home to allow Mom to come and spend it with her children. I will never forget that. That was the turning point in how Nathan and I viewed Lisa. She respected our Mother and loved our Father. That was very clear.
Sadly, in September of 2000, Mom lost her battle with alcoholism and died from an accidental indigestion of rubbing alcohol. Dad and Lisa had to tell me when I was with friends. We had to go the County Jail to tell Nathan. It was the worst day of my life, at that point. I had never given up hope she would somehow recover. I slid into a depression and Dad ultimately is the person who made me get up every day. Dad helped my brother through that time and would continue to do so for many years.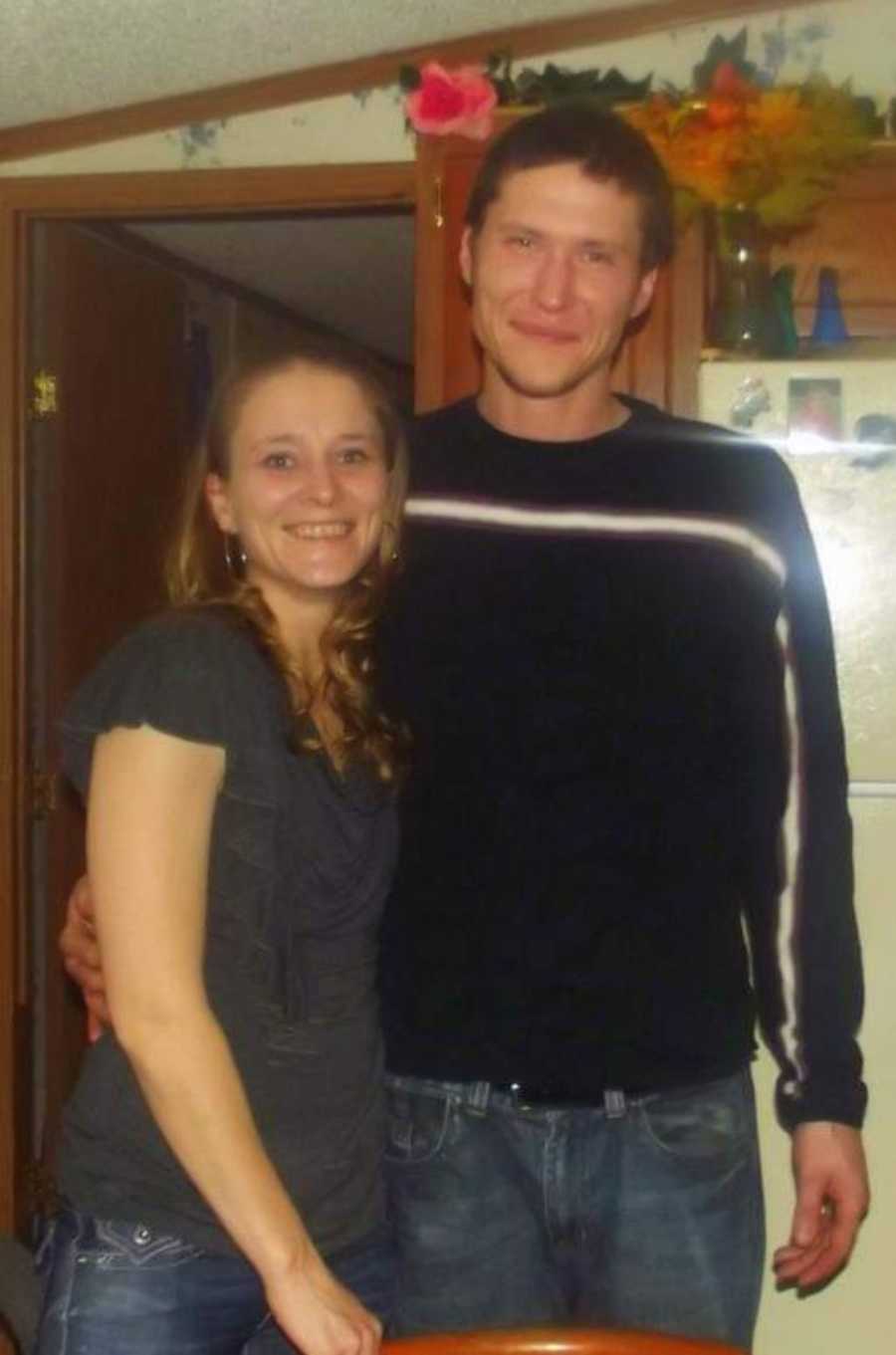 Life went on and in 2003, I gave birth to my daughter. Dad was the happiest man on earth. Everyone knew I was his little girl, but I don't think anyone knew how much Breanne would change our lives and become the fan favorite. Although it is sad I didn't have a Mom to share this milestone with, I had Dad and Lisa. And that was enough.
Breanne was a burst of sunshine for all of us. Although things didn't work out with her Dad and I, she is the greatest gift we could have ever gotten. She changed the way I looked at the world and I began to have hope, again. I would soon change my life to give her the best opportunities I could. I would soon become the first in the family to obtain a college degree. While living with Dad and Lisa, working and raising Breanne… I got the degree I so desperately wanted. Dad was there, cheering me on the entire way.
Life went on as it does and in 2008, I met my now husband Cody and and his daughter Keigan. We soon became inseparable. We built our lives together with our two little girls. Dad always told Cody he was the best thing that could have happened to Breanne and me. As the years went on, they would come to performances, games and offer the love and support Grandparents often do for their grandchildren. Nathan had married his wife, Ann, who had 5 children. Life was good for a long time.
My daughter Breanne ultimately would suffer some personal losses. She lost a brother, Papa and Grandma all within a few years of her very young life. She was so sad and we all did our best to cheer her up. Dad and Breanne were always close, but these losses brought them closer. She convinced her Grandpa and me to quit smoking. Dad would do anything for his granddaughter and she knew it. After her Dad went to prison, life became a nightmare for her. She was angry. She didn't understand why she had to suffer so much. Dad taught her everything he had taught me about life. Including how to cope with setbacks, understanding to be thankful, and to restack the unfair hand you've been dealt. All the advice, love and support he gave to her during those times is something she nor I will ever forget. Breanne soon shed the anger and made a remarkable turnaround. I will always attribute part of that to my Dad.
Cody asked my Dad for his permission to propose to me in 2016. Dad granted his request and he proposed on a stage at a fair in our small community in front of both our parents. When Dad walked me down the aisle, he cried because he was so happy to see me so happy. He was gaining a son and granddaughter that he had always loved dearly. The wedding was such a fantastic day for our family.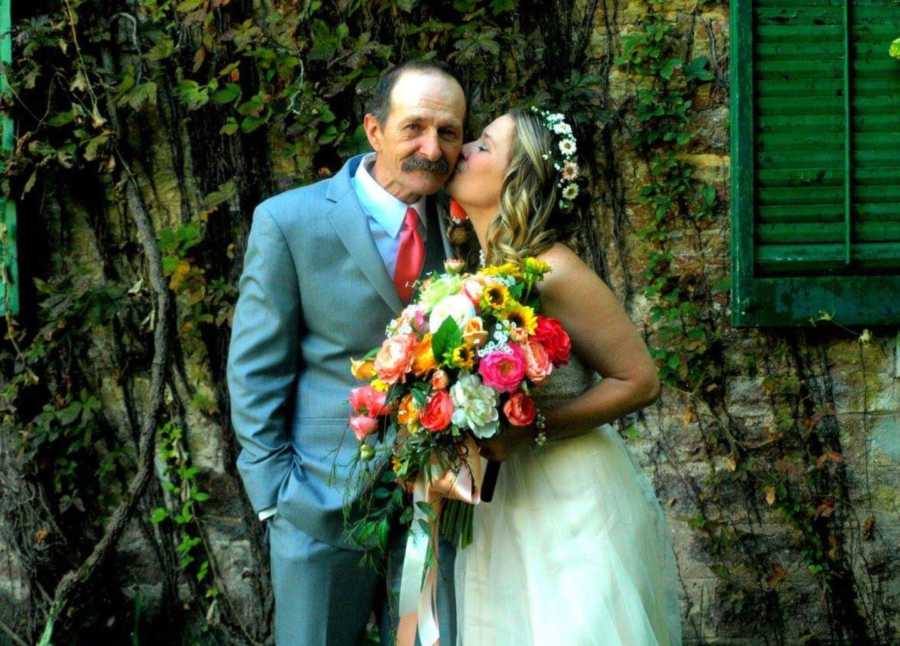 A year ago, we received the shocking news Lisa had been diagnosed with breast cancer. Her own mother had died of cancer so naturally we were all upset and scared. The cancer was in a relatively early stage, so she did get two surgeries and had to do chemotherapy. It was tough seeing her lose her hair and strength. She is a very strong woman and was so brave through the entire process. I couldn't bear the thought of losing two mom's in one lifetime. I also watched Dad during this time. I knew it was very hard on him to see his wife go through something like this. He did what he always did and that was to put one foot in front of the other, no matter how tough it seemed. Little by little, Lisa's hair started growing back. She finally finished radiation a couple months ago. Everyone was excited about that day.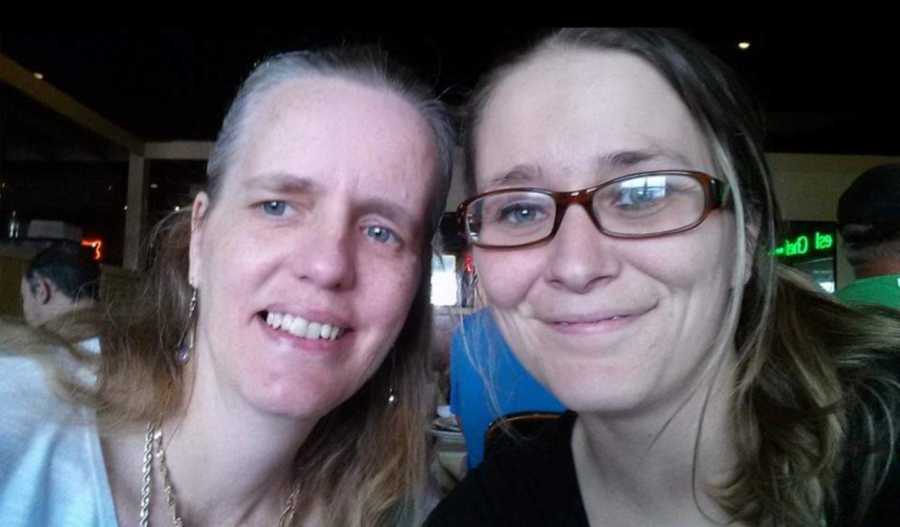 We were so excited to be moving past the cancer scare and then sadly, Dad was diagnosed with Lung Cancer. I was completely devastated on a level I've never experienced before. My whole life with him flashed through my head as I heard the news. With all the things he has taught me, thinking of life without him isn't something I ever considered. It's unbearable to think about. We have since found out that the cancer is an Advanced Metastatic Non-Small Cell Lung Cancer. It appears my life has been put on pause. It's all consuming. It's always on my mind. Dad has been such a driving force in our lives, it's hard to imagine one without him in it. Soon after, I became mad. How could this happen? Why would this happen? This man has a heart of gold and means so much to all of us. It is an array of emotions that I am still comprehending.
It's so saddening to see them both struggle financially as well. Because Lisa has fought through her Cancer for an entire year, missing a bunch of work for his treatments isn't really an option. Between Nathan's family and mine, we will help whenever we can with doctor's visits and bills.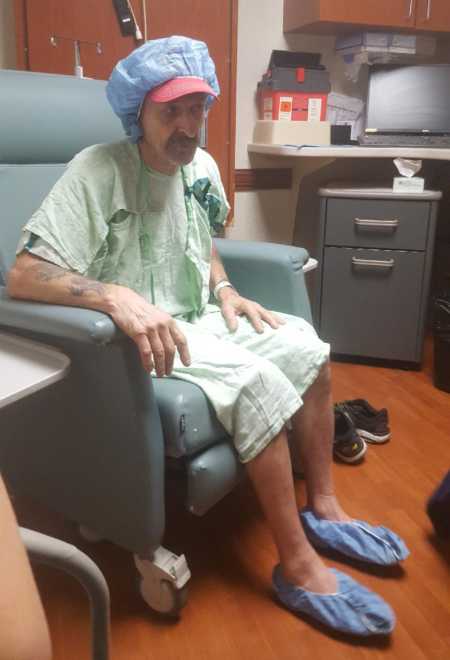 There have been some great times since then. Samantha was married and had her Dad and my Dad both give her away. It was a beautiful moment to see my Dad tear up walking her down the aisle.
His parents, siblings, wife, children, grandchildren and friends have so much hope he will overcome this. All we can do at this point is pray for a good outcome for him.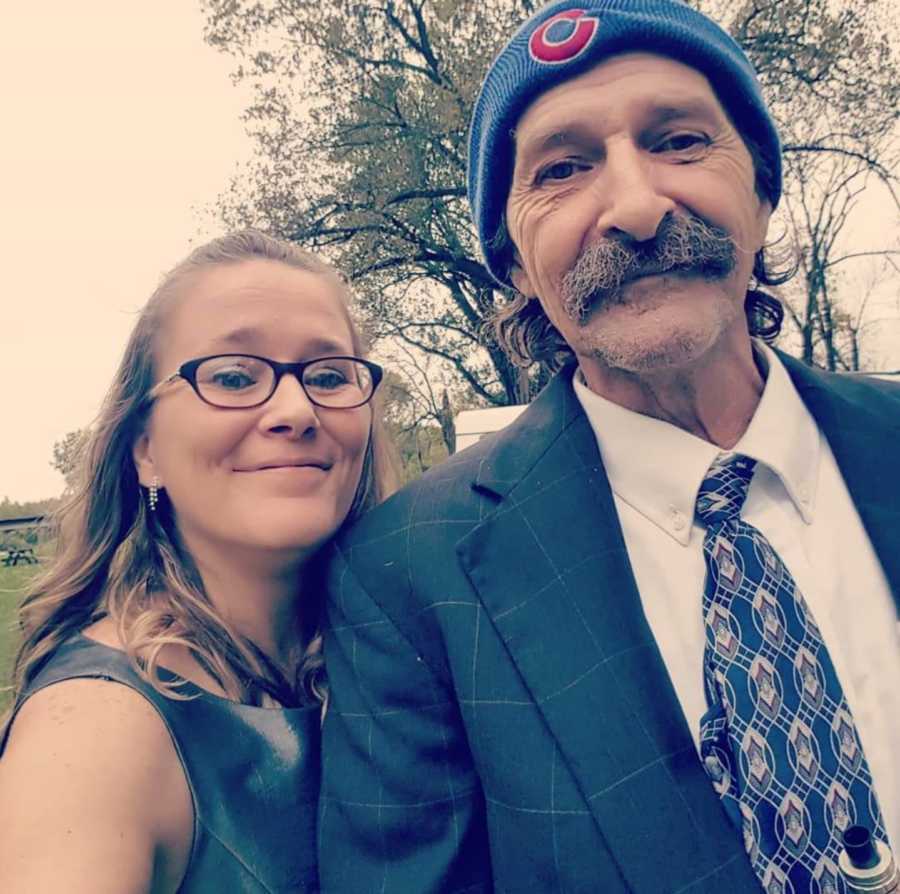 Although it's not exactly clear how much time he has left or what the battle will entail, Dad will enter this fight much like he has entered everything else. He will give it all he has. I know this to be true because his hero-like actions throughout my entire life dictates the kind of spirit he has. The roles may reverse a bit as we must give him advice and the pick-me-up talks, but we will get through this as we have done everything else. No matter who else is on the journey with us, it has always been the three of us that make sure the other is okay. Nathan, Dad and I. Together, we will fight to hang on to the beautiful world he created for us."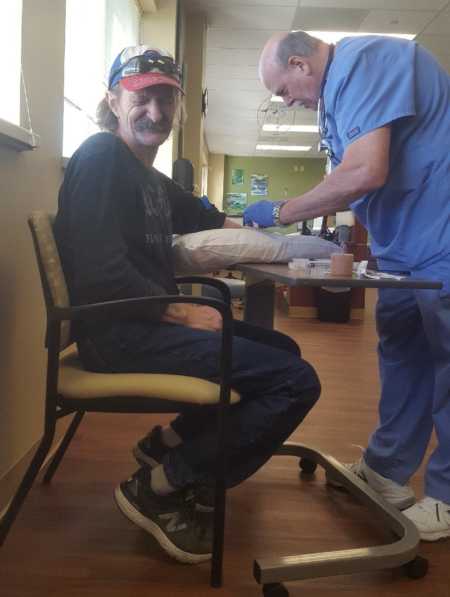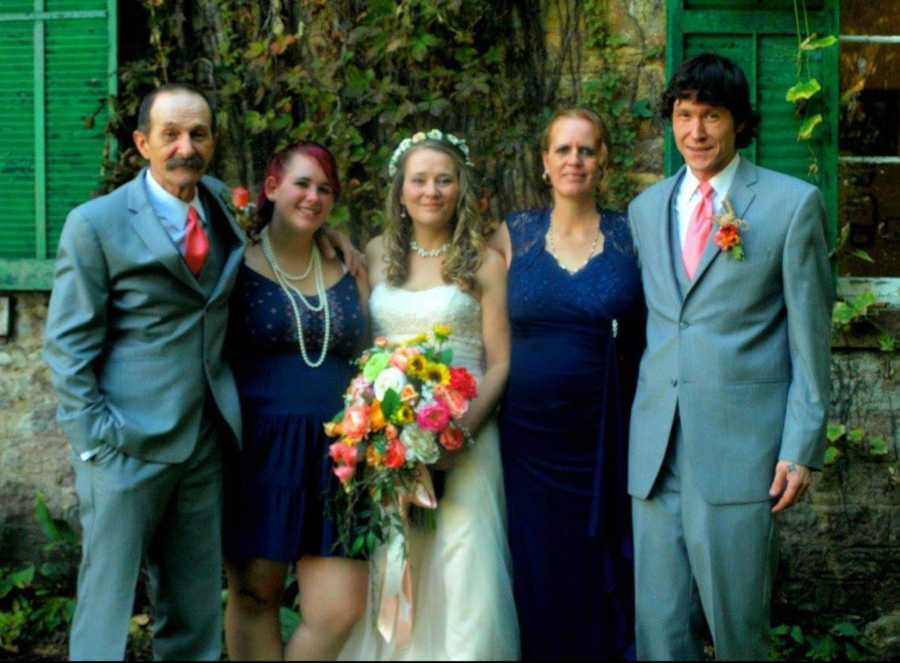 This story was submitted to Love What Matters by Lacey Thacker, 35, of Biggsville, Illinois. Learn more about her father's cancer battle here. Submit your own story here, and subscribe to our best stories in our free newsletter here.
SHARE this story on Facebook to encourage others to cherish every moment and love what matters most.