"In the springtime of 1991, I found out I was pregnant with my first child. At only 17 years old and a junior in high school, I was supposed to be the first child in my family to go to college. As an honors student, this news rocked not only my world, but my parents' world too. I was smart in school and dumb in love.
Despite the tumult and uncertainty that competed for my headspace, I always knew I'd have the baby. There was never a moment that I entertained the idea of not having her. I was petrified but determined. Fortunately, I have amazing parents who pushed past their own disappointment and hurt to lovingly support me. Without them, I couldn't have done it.
Being a teen mom in the early 1990s was definitely not easy, nor was it celebrated. Thankfully, I wasn't banished from school. The stigma of teen motherhood in previous decades was slowly lifting. However, I felt invisible – gigantic and invisible. Most people didn't say much. I suppose they weren't sure what to say since I was an anomaly.
There were three teachers who showed me care and talked to me about my experience. I am still in touch with all three. They didn't judge me. Instead, they encouraged me. Otherwise, I felt like my swollen belly served as a force field around me. It rendered me quarantined from regular teenage life.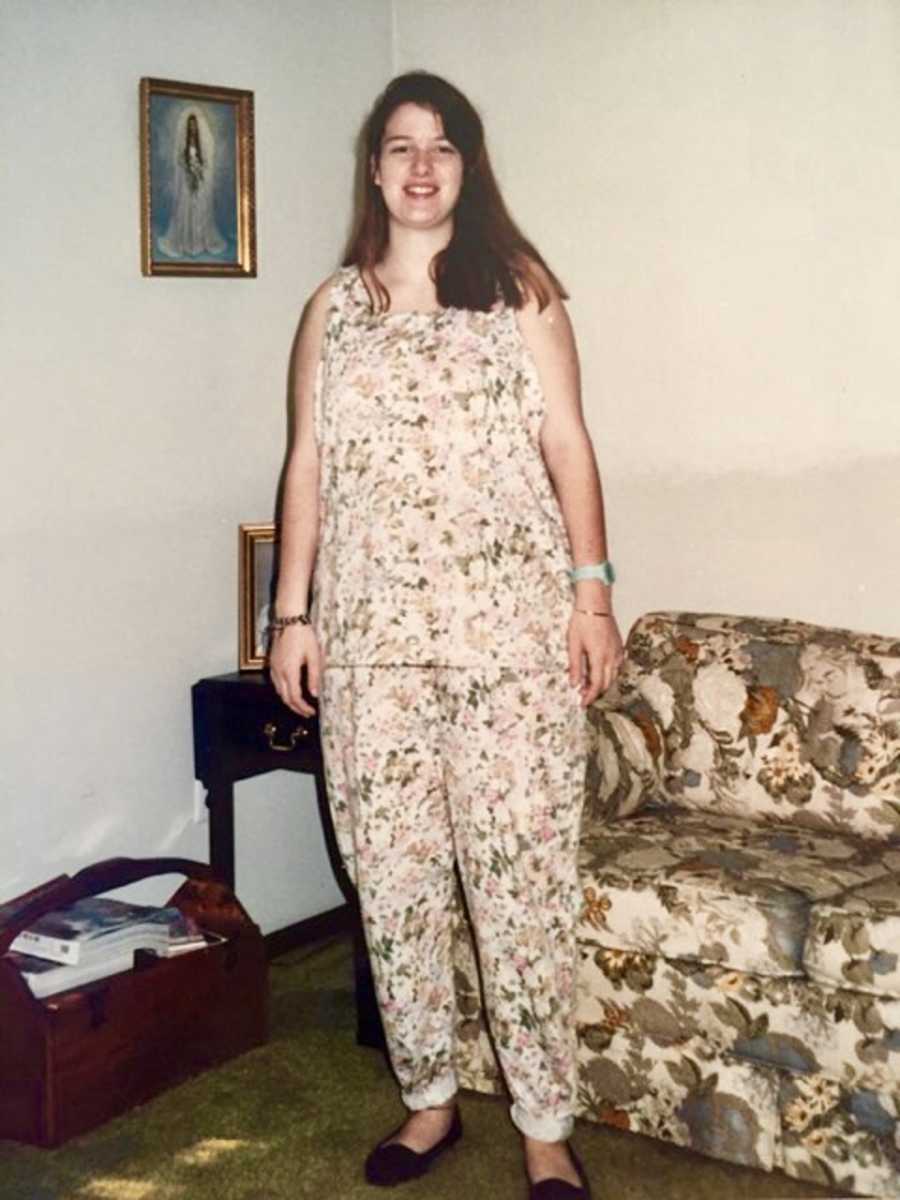 The father of the baby wasn't really on board and ended up ditching me in favor of less cumbersome and less complicated companionship. His repeated failure to show up for appointments and disinterest in the pregnancy made it clear that I would be unable to depend on him for anything.
Essentially, I was a partnerless mom when my daughter was born. The father showed up at the hospital the night she was born, but I'd opted to have my unswervingly reliable mother in the delivery room with me. This was one of my best decisions ever. I also gave my daughter my last name, another decision I am happy I made.
A cloud of shame and worry loomed over me early in my parenting journey. My daughter, who weighed nearly 10 pounds at birth, had to stay in the Continued Care Nursery for five days. This meant I had to go home without her, which terrified me. Somehow I worried that because I was a young, unwed mother she could be taken away from me. Though I knew it was irrational, it was unsettling. Once she was finally home with me, snug in her bassinette, I could breathe and believe that she really was mine to keep.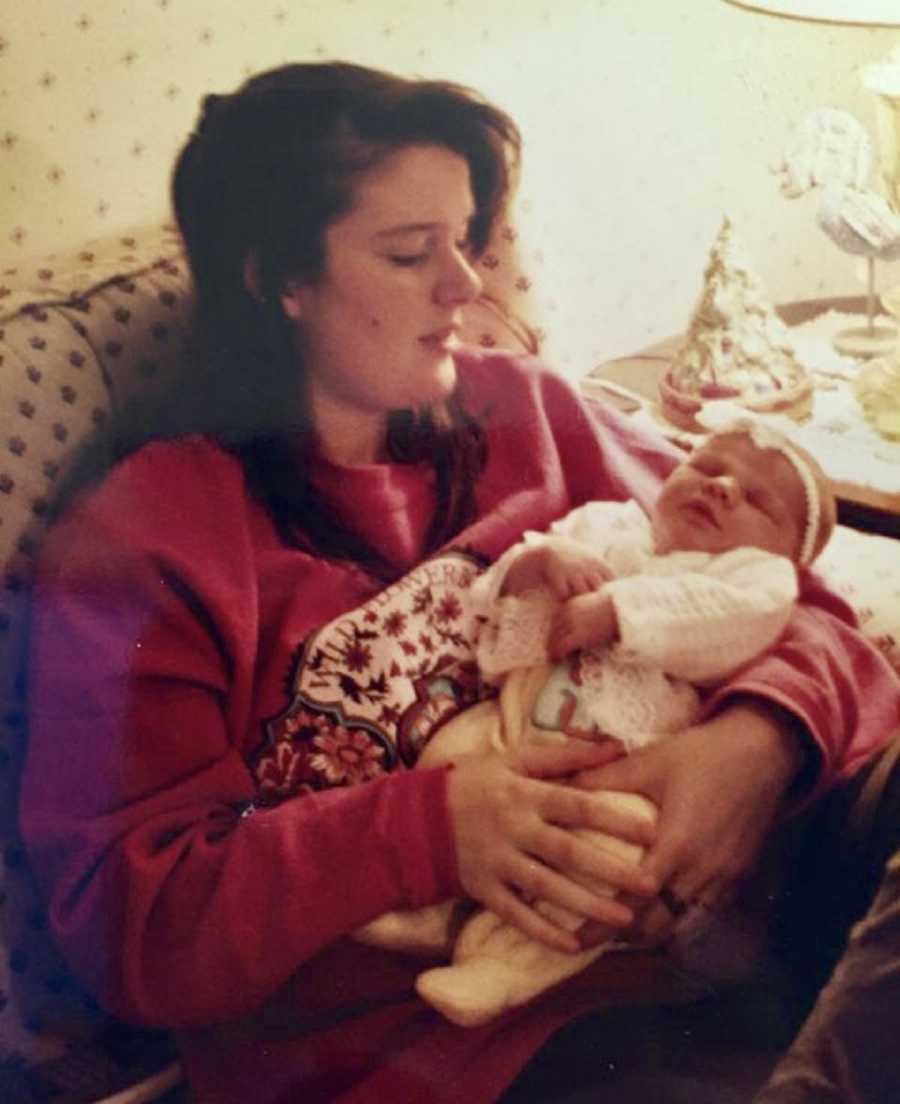 Other worries included not being able to care for her and give her the life I felt she deserved. I was a teen mom who was still in high school. There was no presence of a father to care for her or help provide. Further, my plan to go away to college and get my education in four years abruptly ended with her arrival. It all seemed overwhelming and hopeless. Education was going to be the key to success for me, but I had no idea how or when that was going to happen.
So began a pilgrimage that lasted nearly 12 years. In January of 1993, I enrolled in community college. I worked a full-time job and went to class at night. A couple of classes at a time, I was able to earn my two-year degree in six years' time. While that was happening, I married a man who had been my friend from the start. He too was at the hospital the night my daughter was born.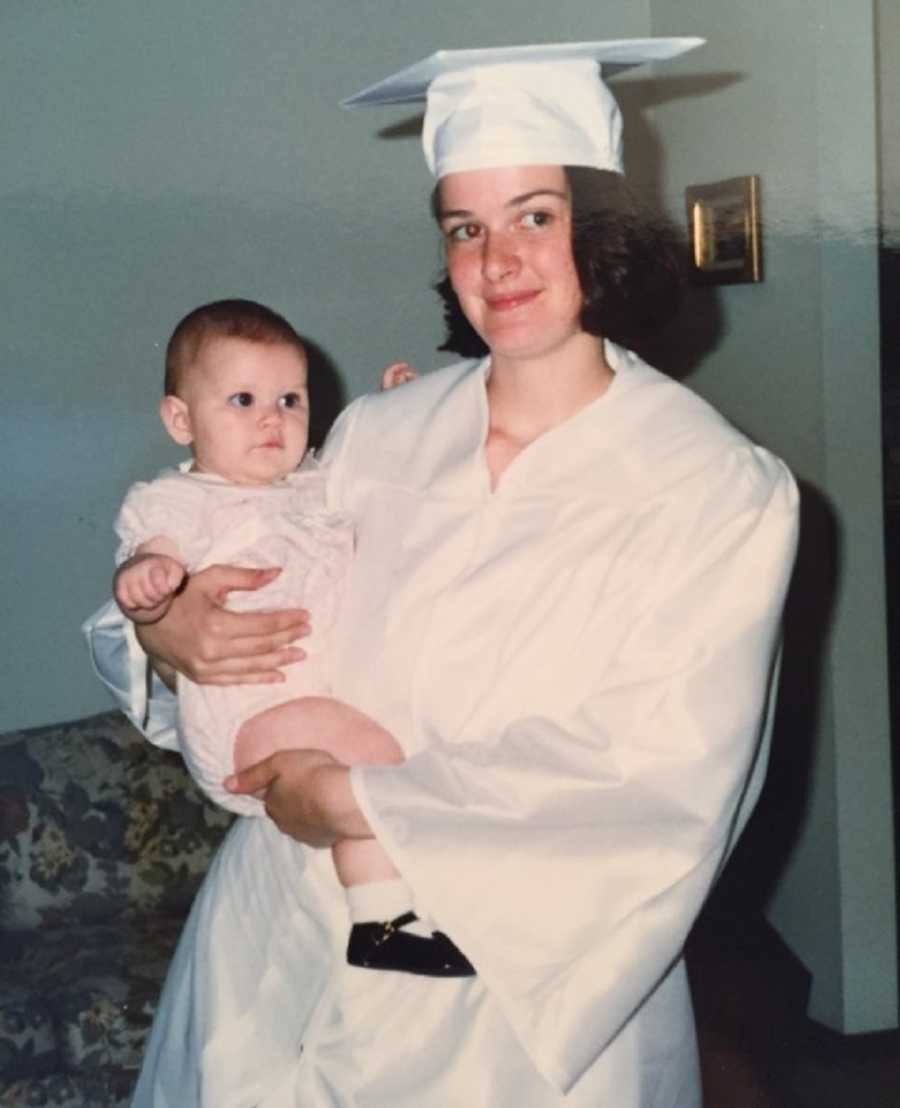 Yes, in true Jerry Springer style, I married the childhood best friend of my baby's daddy. Unlike anyone on Jerry Springer, we've been married 23 years and he's given me a life of love, support, and respect. I am happy to report that we are fodder far too vanilla for daytime scandal television now.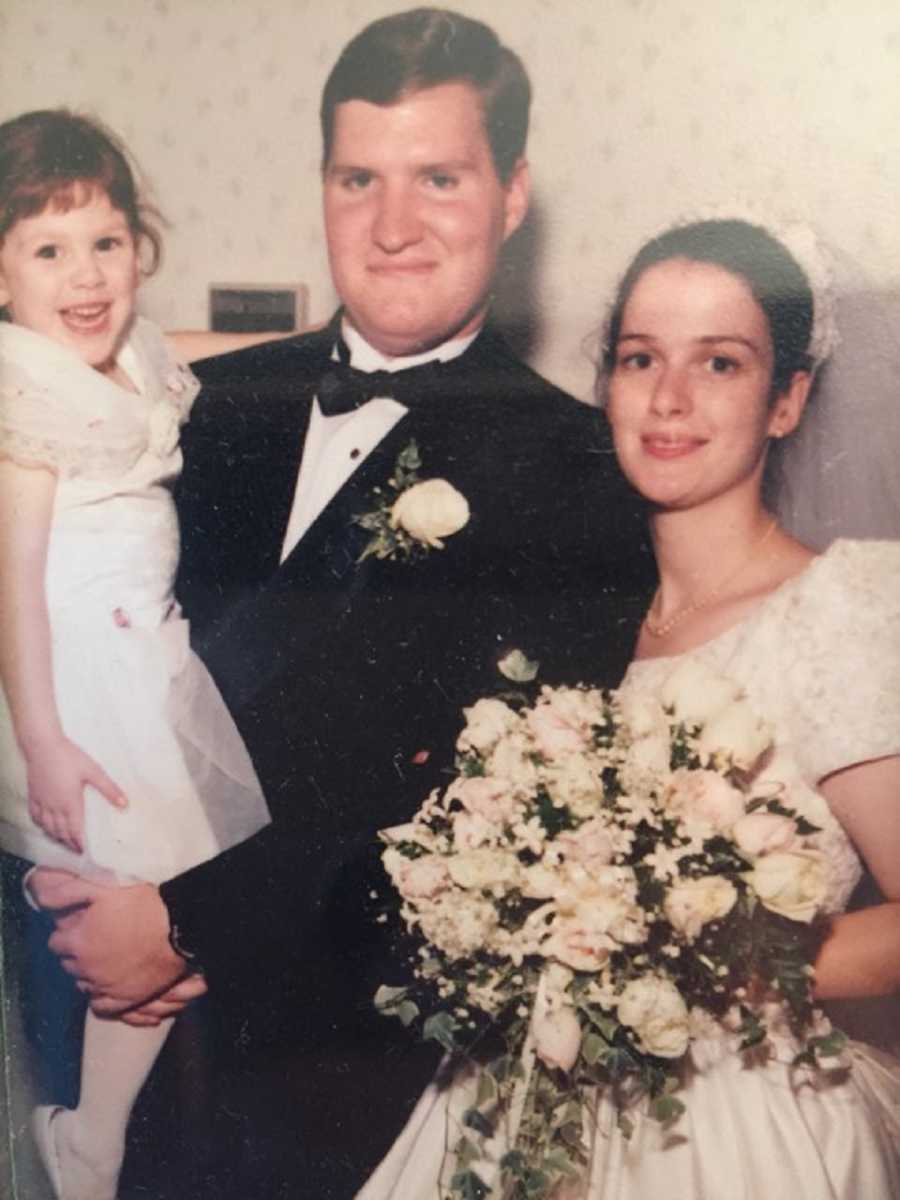 When my daughter was 11, my husband adopted her. He has functioned as her father since she was two years old, but we needed permission from her birth father to make it official. Eventually, after years of being unable to find or contact him, he agreed to terminate his rights and the adoption went through. Long before the day it was made legal, she had a loving father. The paperwork was the thing that gave her his name, though she already had his heart.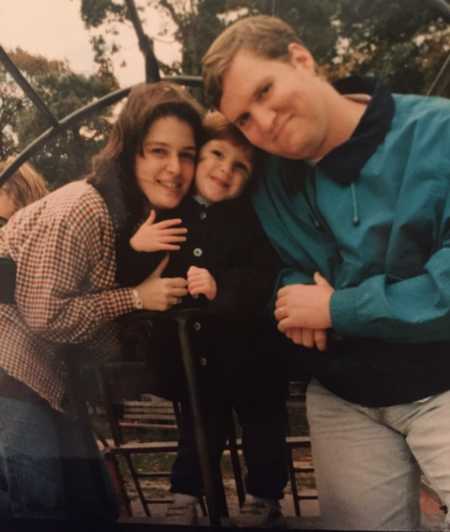 While I continued to learn about being a mom and a wife, I kept working full-time and plugging away at college part-time. Slow and steady wins the race. When my daughter was 12, I thought I'd explode with joy when she was able to watch me cross the stage at Temple University and accept my diploma. That simple slip of card-stock paper set me free from the weight of years of self-doubt, shame, and frustration. With the help of God and family, I'd defied the odds of teen motherhood.
After finishing college, I landed my first teaching job in a large urban high school in New Jersey. There, I experienced a trial-by-fire crash course in what it means to be an educator. I believe that God wastes no pain in our lives. In what I feel was a divine orchestration of circumstances, I home-tutored my first pregnant student while teaching there.
This would be the first in a string of lives that were woven into my life's story. Troubled young men and women were placed in my classroom at just the right time for me to pour out encouragement, kindness, and grace when they needed it. Abortions, teen motherhood, death of a parent, abuse – so many hurts in such young lives. Having known intense pain and rejection in my own experience as a teen mother, I was able to lavish love on students when no one else would.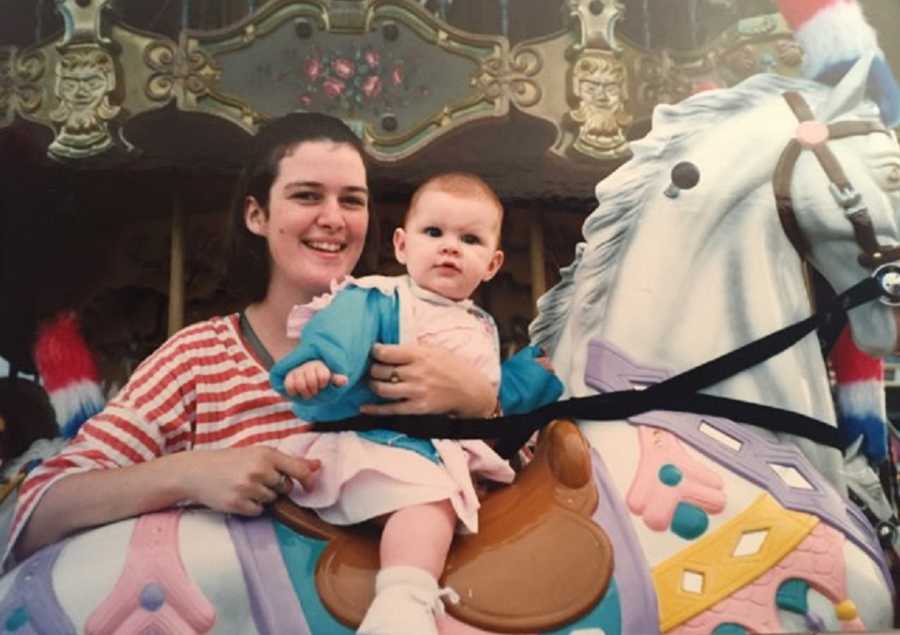 After two years as a teacher, I had a second child in 2006. She was in my dreams but not in my arms until I'd finished college and gotten a teaching job. I knew my chances of being a good mom and finishing college were best if I waited to have another. My two beautiful daughters are 14 years apart in age, but their hearts couldn't be closer.
In 2011, we completed our family with a son, the ending punctuation to an already-blessed family. His arrival, 19 years after my first child was born, drew some startled reactions from my daughter's college professors as she explained she'd need a week away from class because her mom was having a baby. He remains a devoted brother to his eldest sister, who has been mistaken for his mother more times than she'd like. She's powerless against his charm though.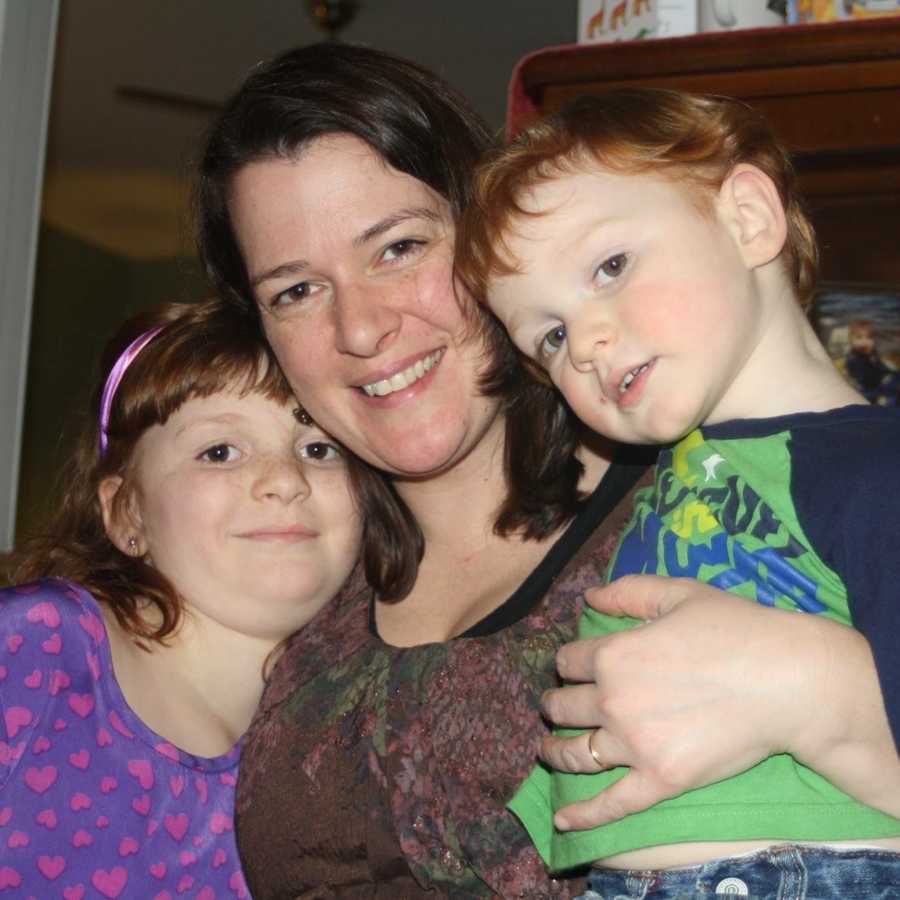 So here I sit, perched on the peak of midlife, looking back and marveling at the beautiful life I ended up with. Despite the folly of my youth, the odds of being a failure stacked high, and fears of inadequacy binding me for far too long, I have come into my own. This is in no way a self-aggrandizing notion. It is a statement from a humbled heart, grateful for the people who supported me and prayed me through it all. From here I can also look ahead at all that awaits me. It looks good, green, and promising.
That robust baby girl, born into uncertainty in 1991, is now a college-educated, married woman. Of all the accomplishments I could boast, this is the most important to me. My child has succeeded and is happy. Her passion and drive will continue to serve her well. She even says she'll make me a grandmother at some point in the future.
As for the 'littles,' I will bathe them in prayer and do my best to teach them about loving others, kindness, and hard work. These gifts don't corrode, but they endure. This is all we mamas can do, as we hope to impart something good to them before they fly."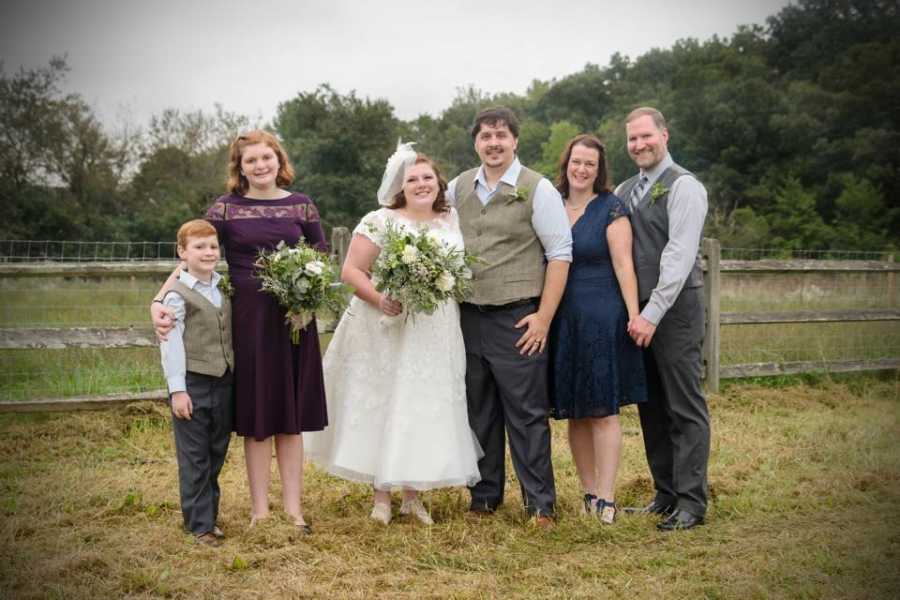 This story was submitted to Love What Matters by Tracy Cooper of Earl Grey and Yellow in New Jersey. Submit your own story here, and subscribe to our best stories in our free newsletter here.
Read more about Tracey's (hilarious) journey as a young mom here:
'I was 18 when I had my first child. Now, I'm Mother of the Bride. I am not wearing shapewear. My love for eating and my disdain for Spandex imprisonment rail against it.'
Provide beauty and strength for other young mothers. SHARE this story on Facebook with your friends and family.