"I was only 18 when I had my first child. Knowing I'd face challenges, I worked hard to finish high school, and eventually college, then graduate school. I wanted to wait until I finished college and became a teacher before having another child.
My eldest was 14 when her sister was born and 19 when her brother was born. A few of her professors raised their eyebrows when she said she'd be missing a couple of classes because her mom was having a baby. I've also done my share of nodding when people tell me that this is 'quite a spread.'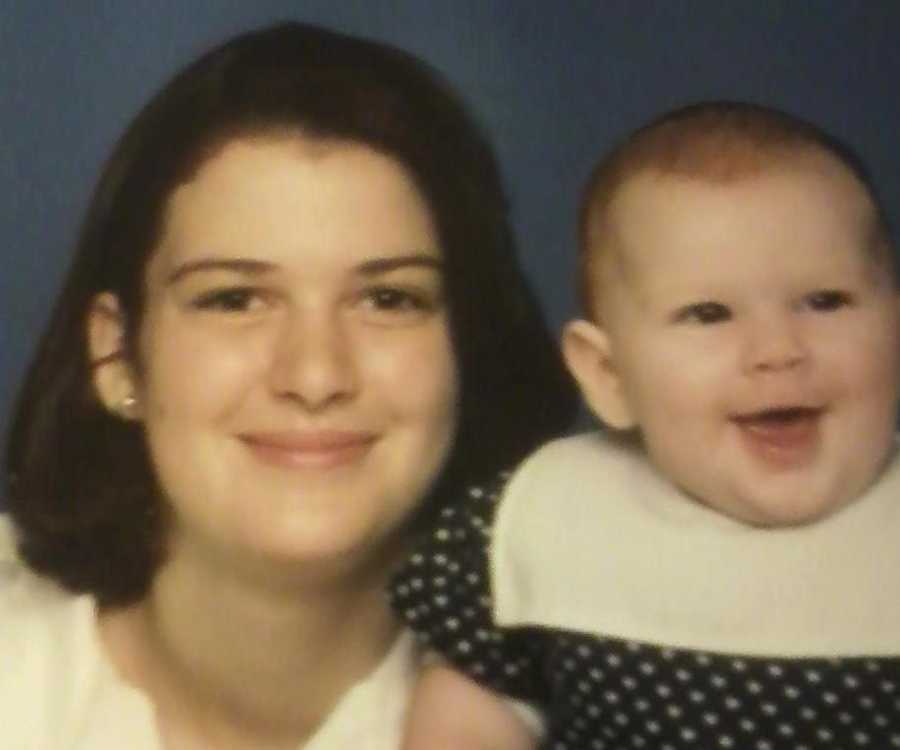 My normal may not be so normal, but I love it. I'm currently momming it up as the parent of a son who is learning to ride a two-wheeler, as well as a braces-wearing, science-loving middle school girl, and an all-grown-up, college-educated woman who is getting married.
So here I am, on a journey of parenting minors for 37 consecutive years with 11 years still remaining. Over the past 26 years, I've evolved as a mom.
I used to be the young mom. I felt unsophisticated and out of place at school functions. Questioning eyes looked me over to figure out if I was the babysitter or older sister or what. My parents were often told how cute their baby was when we went out together. Sometimes they explained, other times they simply thanked the person giving the compliment.
Now I feel like the old mom when I go to my second grader's class functions. The 20 and 30-something moms are stylish, hip, and fit. I am middle-aged, tired, and ample. Not that I care, because I've earned every silver strand of hair, stretch mark, and wrinkle. I know who I am. I wear loud prints and go out in yoga pants. I like myself.
Soon (two weeks to be exact), I'll have a new role – Mother of the Bride. I'm feeling young again yet somehow ancient at the same time. What a unique juxtaposition of emotions. Compounding these emotions is the perplexing task of finding something to wear.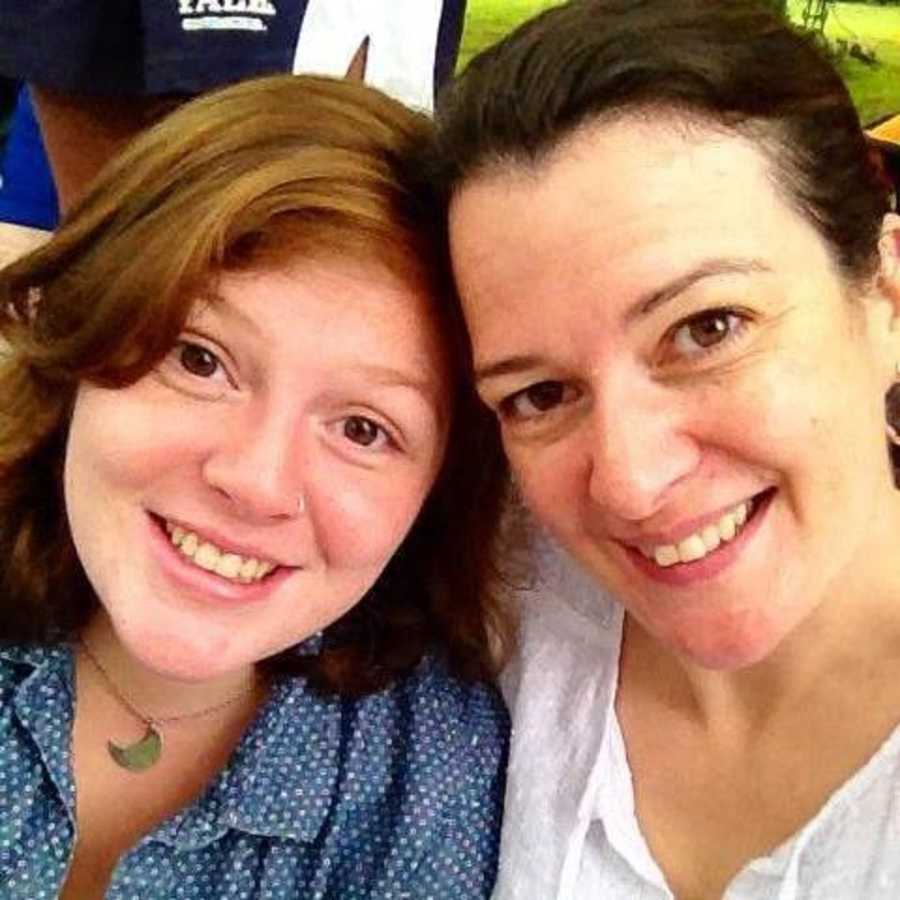 My daughter, whose fashion sense is best described as a quirky blend of vintage and sensible, is wearing a tea-length, A-line dress. I don't want to say too much because the wedding is pending and I am old-fashioned about the surprise of the dress. I assure you, she is adorable! I cried at David's Bridal when she came out in 'the dress' –another rite of passage.
I'm only 44, so I don't want some flowy, champagne-colored gown with a bespangled bodice. I'm feeling at least 20 years away from that kind of outfit. Of course, va-va-voom is out. It's my daughter's day and I'm not much of a bombshell anyhow. I want to look nice but not come-hither. After all, I am Mother of the Bride. It's more of a conundrum than you'd think, albeit a shallow one.
Further, the wedding is on my sister's farm, so there will be free-range chickens, chicken poop, and uneven ground to navigate while greeting guests. I'm beyond excited about such a special venue. The farm is the realization of my sister's dream and a rustic place for a wedding that suits the quirky couple. October treetops ablaze with color and the nip of cool evening air will undoubtedly conjure autumnal magic.
We'll deck out the tent with strands upon strands of lights that will transform the back pasture into a spellbinding fairyland. I can't wait. All romantic notions aside, this means my shoes need to be sensible yet fashionable at the same time. Every woman knows this is the Holy Grail of footwear.
I've also decided I am probably not going to wear shapewear. It's warranted, but not mandatory. My love for eating and my disdain for Spandex imprisonment rail against it. I hope I can score an A-line dress. Then, I'll be blissfully breezy and free on this important day without revealing what lies beneath. Some secrets need to be kept. Internal organ compression doesn't make for natural smiles in wedding photos anyway. My awkward dance moves must be free to fling and flail without the prim confines of Lycra.
It doesn't seem like that long ago that I was planning my own wedding. I suppose it was though since this year marks my 23rd wedding anniversary. Back then, I was a size 8 and thought I was fat. Ah, the delusions of youth. Finding a dress for a frame that's birthed three large babes and been the beneficiary of a relentless amount of cake should prove a formidable task.
No matter what shoes and dress I find, the absolute joy of seeing my first baby girl marry a man who loves her is guaranteed. Way back when, 26 years ago, so much was uncertain. We were poised to become yet another statistic. I'm so grateful and blessed that we've both blown right past the odds and become strong, confident women who love and laugh with abandon. Being a young Mother of the Bride is a good thing. It means the happy day this October will be a memory I get to enjoy for many years to come. Now if I can just find a good sale on a dress.
NOTE: After completing this short essay, I found a darling navy blue, A-line lace dress on Amazon for thirty-six dollars. I'm winning at life."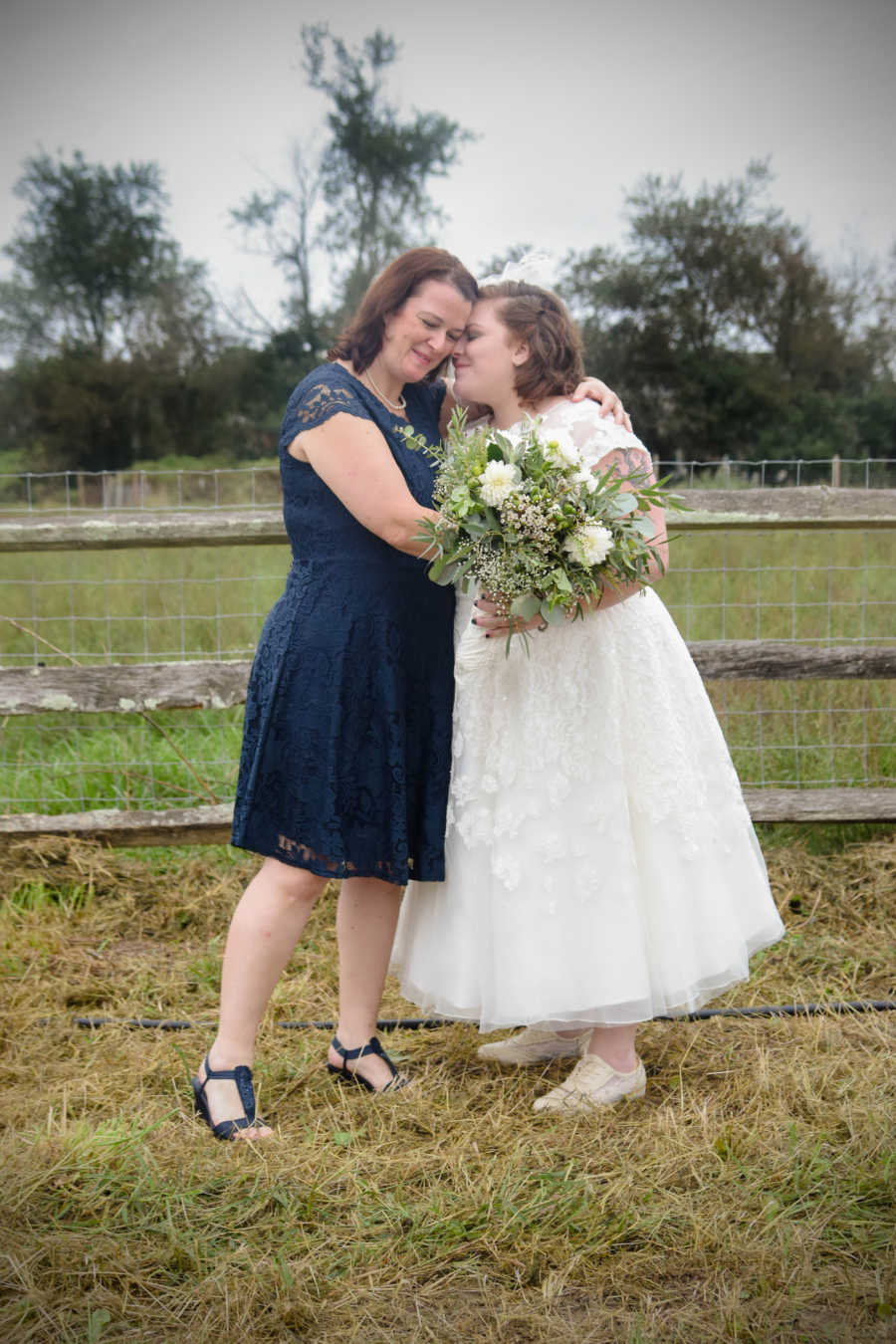 This story was submitted to Love What Matters by Tracy Cooper of Earl Grey and Yellow in New Jersey. Submit your own story here, and subscribe to our best stories in our free newsletter here.
Provide beauty and strength for other young mothers. SHARE this story on Facebook with your friends and family.