"My son's name is Bellamy, he just turned 3 months old on October 20. My husband and I met in 2014 and started dating pretty quickly afterwards. We've always been huge nerds who love to dress up. We go to as many anime conventions and Comic-Cons as we can afford and make time for, and we always dress up for Halloween. It's a huge tradition for us. I wanted our kids to have that same sense of tradition and to always have as much fun dressing up as we do. We're kids at heart, and we always have so much fun together being silly.
This was our first Halloween as a family, so I wanted to do something super fun and unique, but I also wanted the costume to mean something to us. My husband and I honeymooned at Disney World and Universal Studios Orlando, and while we were at Universal Studios, we went to Diagon Alley and Hogsmeade. We bought the robes we're wearing in the photos there! We just celebrated our first anniversary, and I thought having us do a family 'Harry Potter' themed costume would be a fun way to commemorate that. I picked up my first Harry Potter book when I was 7 or 8, and I've been a huge fan ever since.
I tried to go all out for my son's very first costume. It was pretty easy to put together once I got all the pieces. When I saw the final product, I sent a photo to my best friend and she was so excited! I posted a picture of just him in his costume to my Facebook and it was well received, but nothing crazy happened like when I posted our family photo. We had our annual Halloween party on Friday, and when it got close to my son's bedtime, he started to get fussy and cry, just like a real Mandrake! We quickly posed, had someone snap a few photos of us, and put him to bed.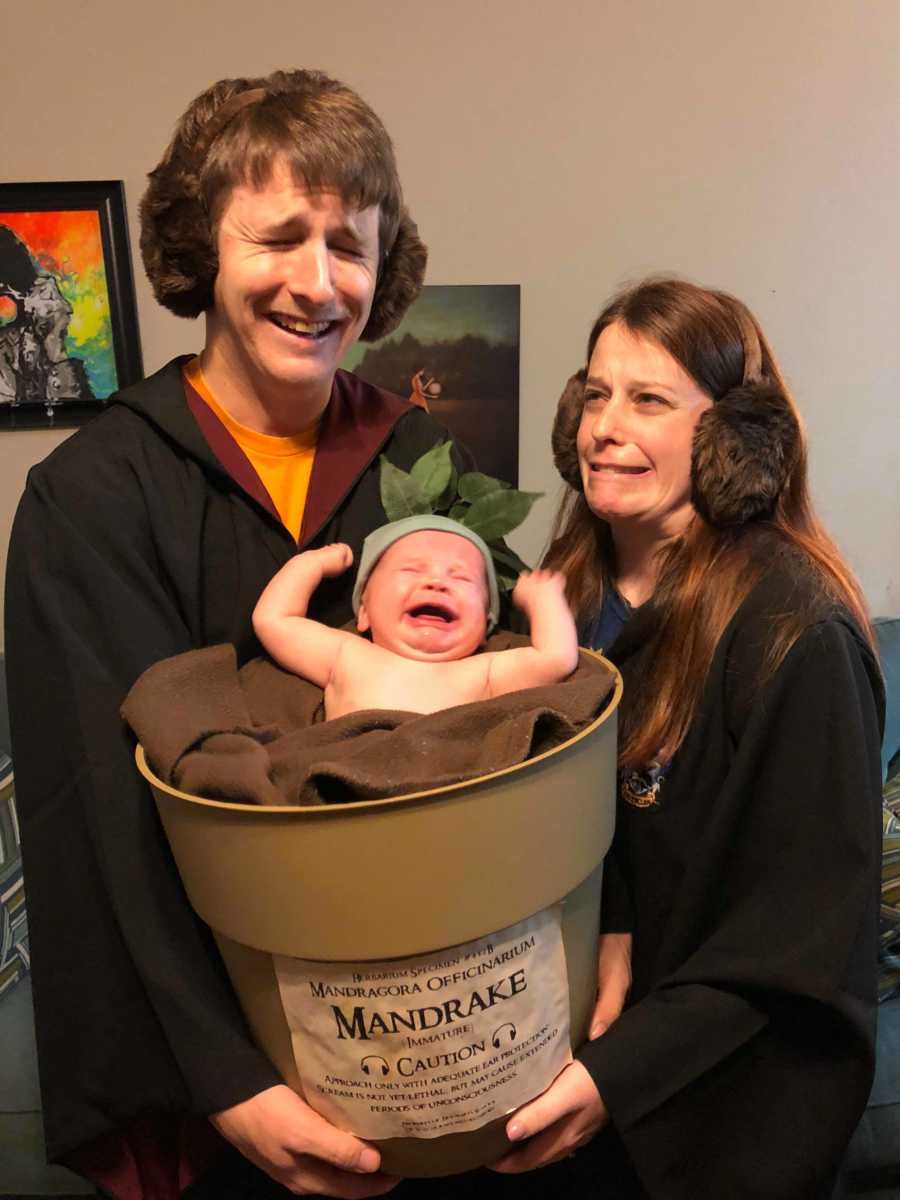 A few hours later I got ready for bed and posted the photos. By the end of the next day it had maybe 100 shares, which we thought was super cool. At this point we thought it might go viral, but we weren't totally sure. By Sunday morning when I woke up it had just under 10,000 shares, and it just absolutely blew up from there.
My husband and I kept checking the post throughout the day, and each time the number of shares and comments had jumped exponentially. It was insane! We just keep joking about how we're never going to be able to top this and that we've hit peak parenting. We honestly never expected it to go viral, but it's really cool that it did! It will be so fun to put all of this in Bellamy's baby book.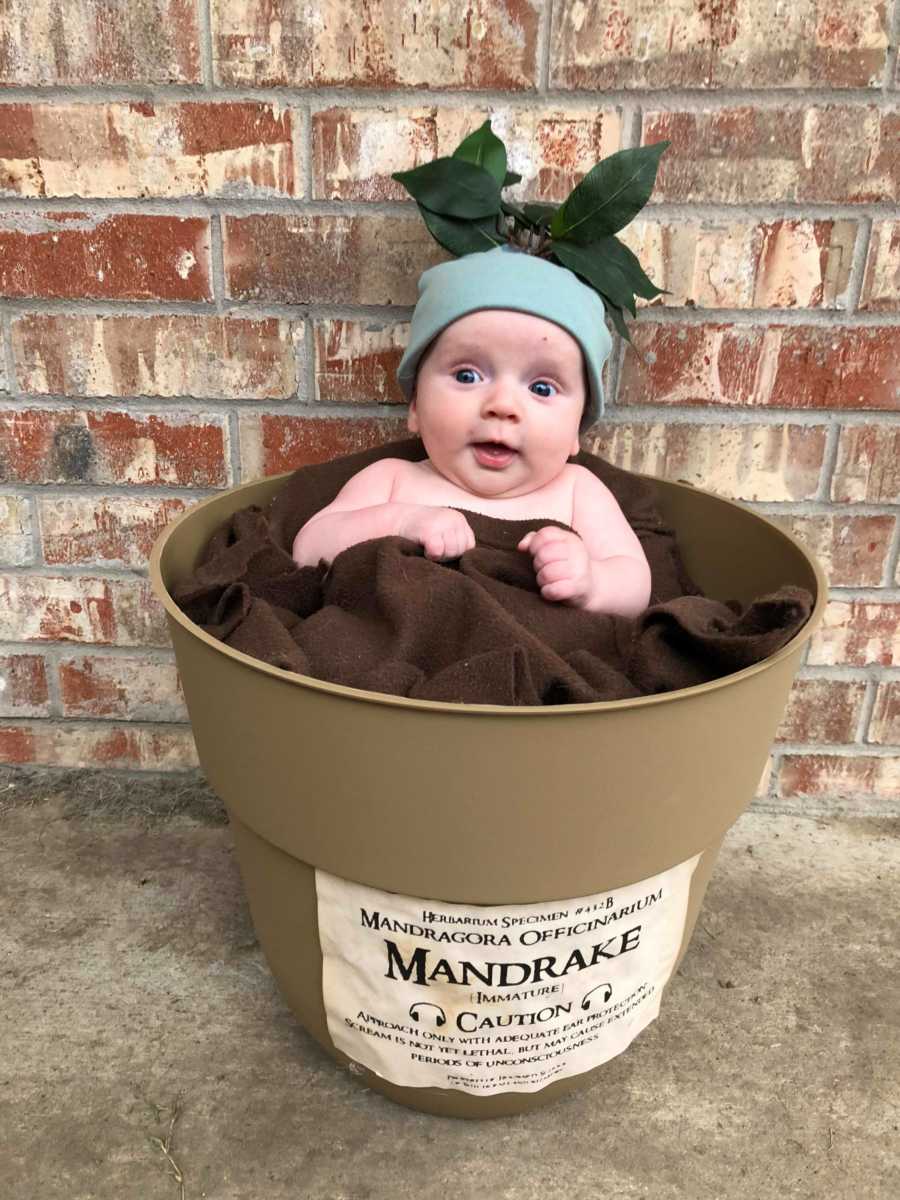 Parenting is hard and not always fun. Enjoy it!  Take advantage of all the little moments that make you smile. I struggled with Postpartum Depression pretty soon after Bellamy was born, so now I try to smile and have fun with him as often as possible, since I missed out on that for a little bit at first."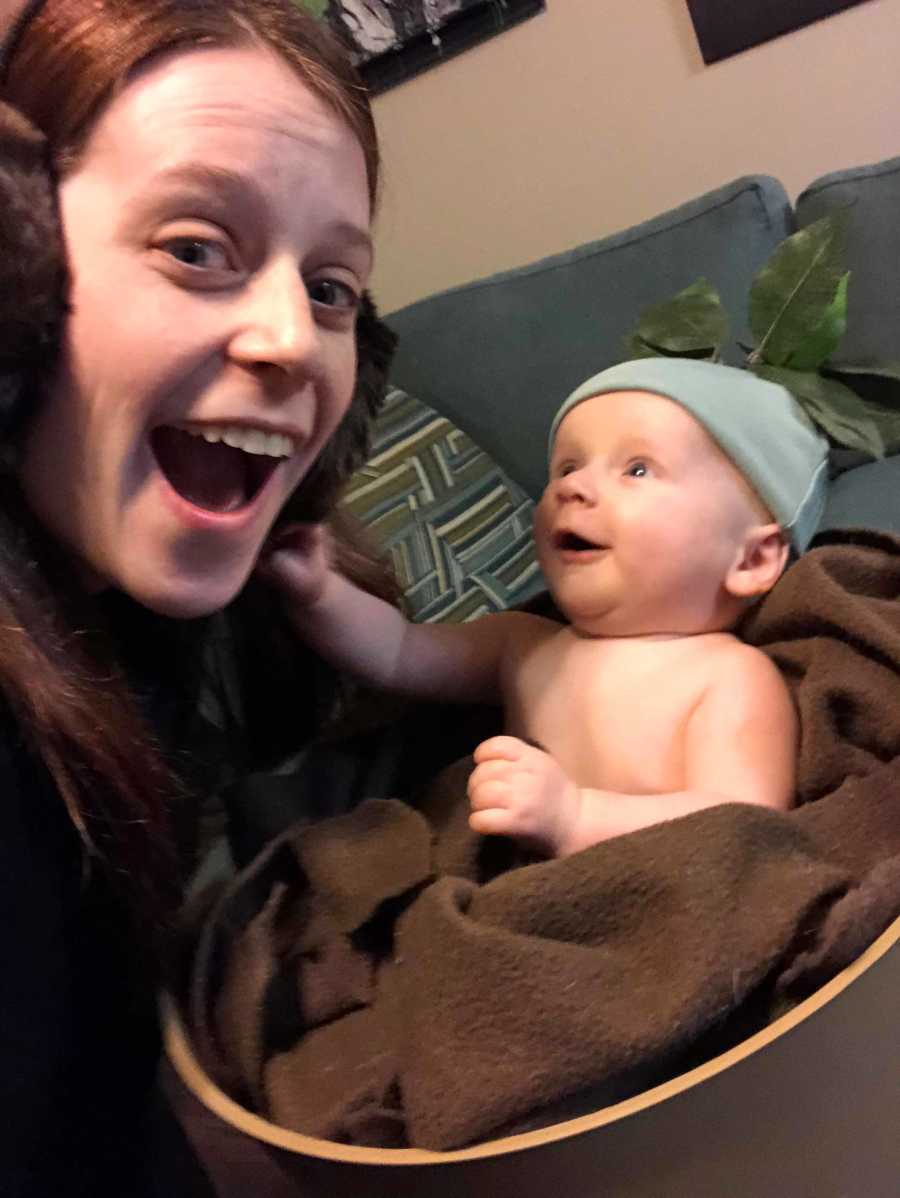 This story was submitted to Love What Matters by AnnaMarie Stephens, 22, of Frisco Texas. Submit your story here, and be sure to subscribe to our best love stories here.
SHARE this story on Facebook to encourage others to cherish every moment and love what matters most.