"I was at the bank today, waiting to complete a transaction. As I stood there in my thoughts, the song playing on the radio filtered into the jumble that can be my mind '…my left stroke just went viral…' Immediately, my mind went to Brandon. The first seconds were of huge loss, but I chose instead to focus on the smile. He loved the rapper Kendrick Lamar. He would dance and repeat the lyrics with such intensity. I started singing the words and bopping to the tune. The young lady behind the counter started to smile with me.
When she finished helping me she said, 'I want to thank you for your energy and your smile today. I was not feeling very happy, then you came in and really raised my spirits. I hope you are blessed this year.' Tears came back again, because it wasn't me at all. It was a reflection of my beautiful son that spilled out onto my face, into my snapping fingers and dancing feet. Along with the sadness comes gratefulness. I am so appreciative of the fact that in so many ways, I get to be reminded of how amazing my youngest son was. I would love to share a little bit of who he was with you.
I was 23 when I found out I was pregnant with Brandon. At the time, I had just finished a military leadership school in Kentucky, shortly after finding out my family moved to Germany. Brandon's older brother was a 25-week preemie so they watched me very closely. At around week 30 of my pregnancy, I started leaking amniotic fluid. I had a small hole in my amniotic sac. The decision was made to admit me to Landsthul Regional Medical Center. There I stayed until Brandon was born.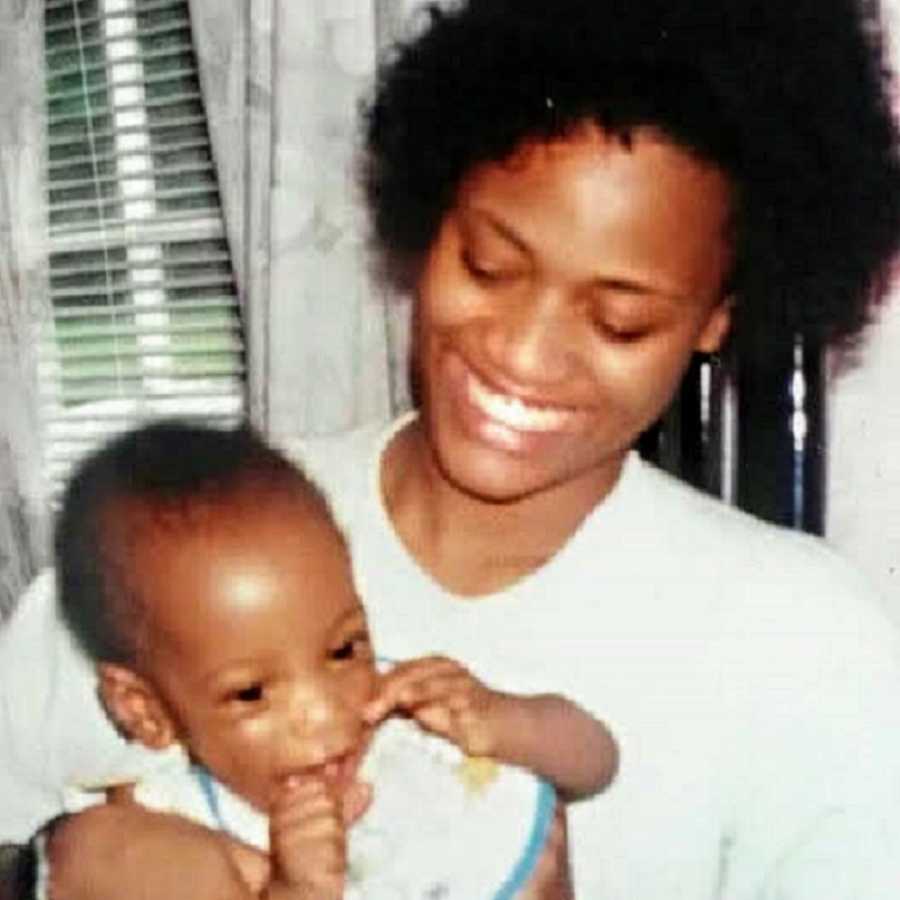 May 14th was the day. He was 4 pounds, 5 ounces. He looked big in comparison to his big brother, who came into the world a whopping 1 pound 13 ounces. He was on the ventilator for a little while and got two weeks of antibiotics, but for the most part he was a relaxed baby. His father chose his name. He always wanted a boy named Jerico. So, Brandon Jerico Cornelius it was. I was a young soldier and worked in a hospital about three hours away from where he was born. At the time, the Army gave new mothers six weeks to stay home with their babies. I felt blessed when someone in the hospital he was born at told me about a local German sitter near where I worked.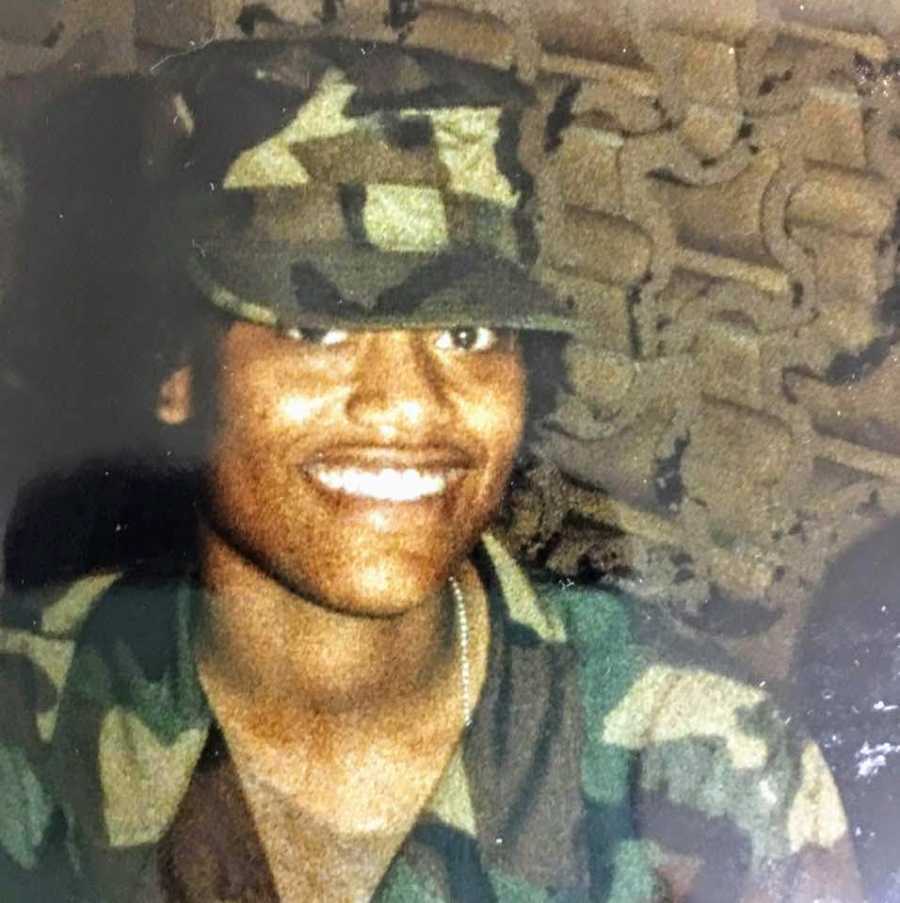 I met Heidi and her family, and they have been our Heidelberg family every since. Because Brandon went to a German-speaking sitter, he often jumbled his language when he was a baby. He would get so frustrated because I could not understand half of what he said. I often had to ask his brother what he was saying.
Brandon was joy. He always had a ready smile. If he got in trouble when he was a child, he might cry some when he was being punished, but he quickly regained his composure and it was like something inside him turned on. He would do whatever he could to make it better. He would not say a word, but he would fix whatever got him in trouble in the first place, to the best of his ability, and then do more. From a very young age, his apologies were not words, they were actions.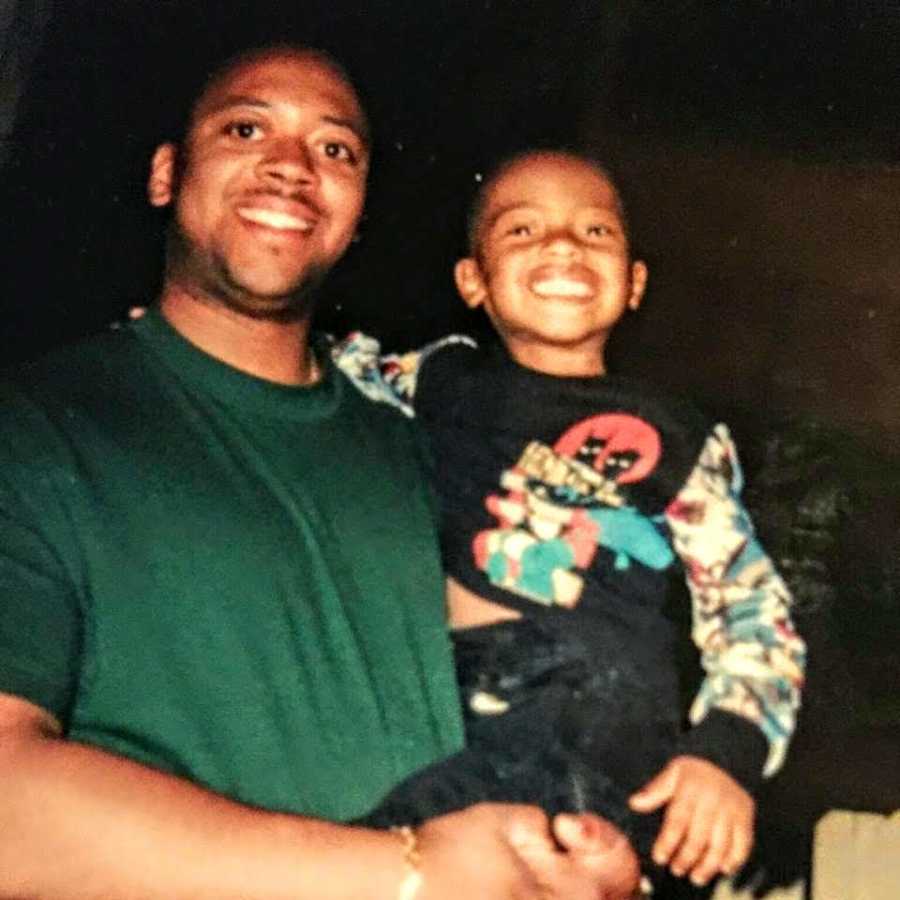 He was what people would call 'all boy.' There was no mountain too high for him to climb (and fall off of, resulting in a run to the ER), never too much mud to jump in. He loved adventure and to discover things. He watched everything and would mimic people's mannerisms. In March of 1996, I had to go back to New York City to be with my mother who was terminally ill. One day he'd picked up my Mother's glasses, put them on, and was 'playing solitaire' like he'd seen her do. He was a clown.
We had a small, three-bedroom, one-bath apartment in Harlem. He and I shared a twin bed. He would tap me in the night and say, 'Mom, move over and don't touch me, okay?' Eventually he would scream, 'Grandma, I want to sleep in your bed!' My brother was a bus driver. He would come in late. When Brandon heard him come in the door, he would again scream out, 'Uncle, I want to sleep in your bed!' Once my brother fell asleep, Brandon would return to me. I don't think he ever spent a full night in another bed.
As a boy, he was always ready for hugs and kisses. He changed a little as a teen/man. Then he wanted love, but only if he came to get it. Despite the change, he stayed a Momma's boy. Out of all my children, he was the one who always wanted to come back home at night time when he was little. He always wanted to end and start his day with Mom. As a man, he took great pride in taking care of and looking out for his mother, and all of the women in his family.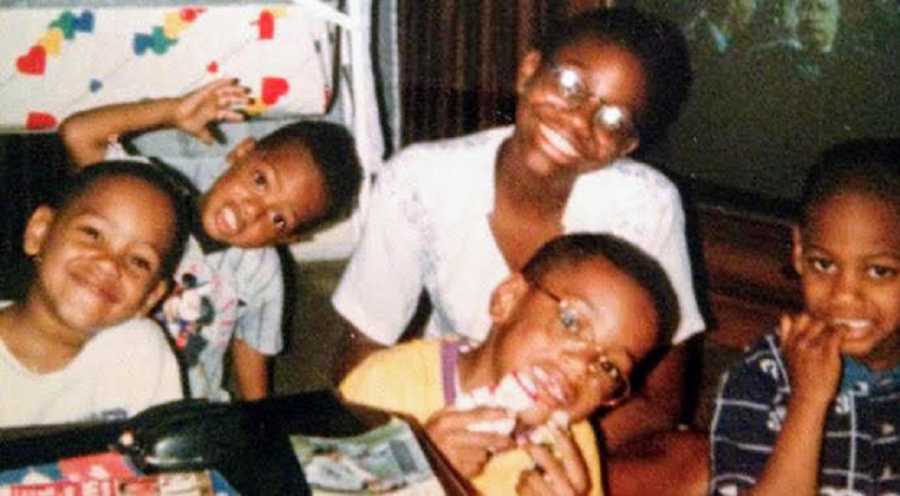 My second son was very vocal and had no filter as a youngster. He would point at people and say, 'Wow mom, she is FAT!!!' I couldn't admonish him; after all, it was true. I would kind of shrug, a little embarrassed, as I walked by the lady he spoke of and shushed him.
One rainy day, we were on a New York subway train headed home from Brooklyn. I was very pregnant with his little sister. All of the passengers and I were wet, and a feeling of tired and worn was in the air. All of a sudden, 2-year-old Brandon broke out in the Michael Jackson song, 'You are not alone, I am here with you…' People in the car started smiling. Some started to laugh out loud. He lifted spirits from a young age.
Sometimes he could be impatient. We were in a store in New York, shopping for baby clothes for his new sister, Maxfene. He said, 'Mommy I'm leaving.'  I said, 'Ok, bye.'  He walked off. I followed close behind him to see what he would do. He went outside to the street and yelled, 'Taxi! Taxi!' while waving his arms. He came back in the store looking defeated. 'Mommy, I can't find my taxi.'
I would be leaving out a big part of who Brandon was if I did not mention his love of food. He had been at his baby sitter a month when her daughter Sandra came to me and said, 'Mom says you need to bring more milk. He eats a lot.' Brandon was the kid that would even swallow the things he didn't like. My older son, Pat, would spit food all over you if he didn't like it. Brandon would swallow it but make the worst faces!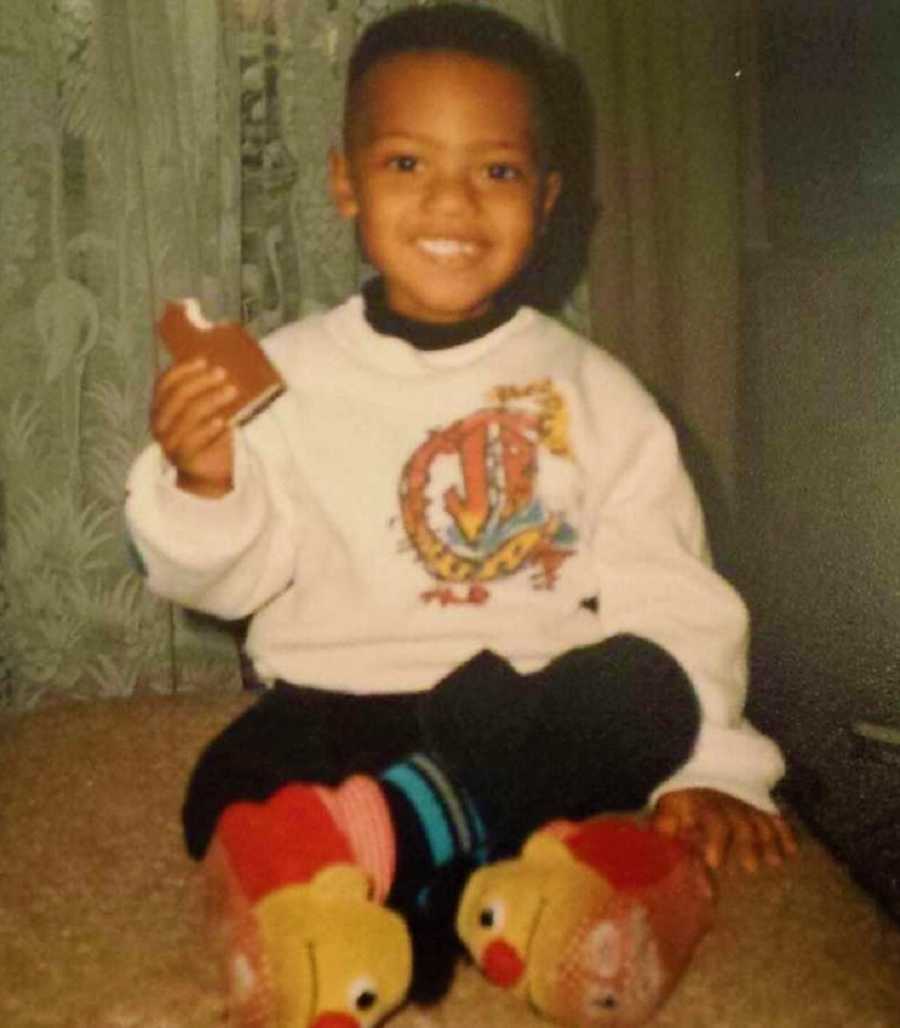 He was always the first one to finish eating. I can remember my mother saying, 'Jeanelle, would you make him chew his food?!' He was 2 then. He continued to inhale food until his last days. When we went out to eat, he would finish his, then ask around the table if people were going to eat what was on their plates. I never had to worry about leftovers when he was around. He would make all kinds of concoctions when he was a teenager. Some things were edible, some had you scratching your head, but he was never afraid to try new food combinations. I guess he was an adventurer in the kitchen as well.
Brandon loved family and children. When he was fifteen, his 'bay sister' Frances was born. He was always with her, playing with her, talking to her, and carrying her around. He would check on her when we went on road trips and would have deep conversations with her when she misbehaved, because it broke his heart for her to get in trouble. Some of my favorite pictures are of the two of them together.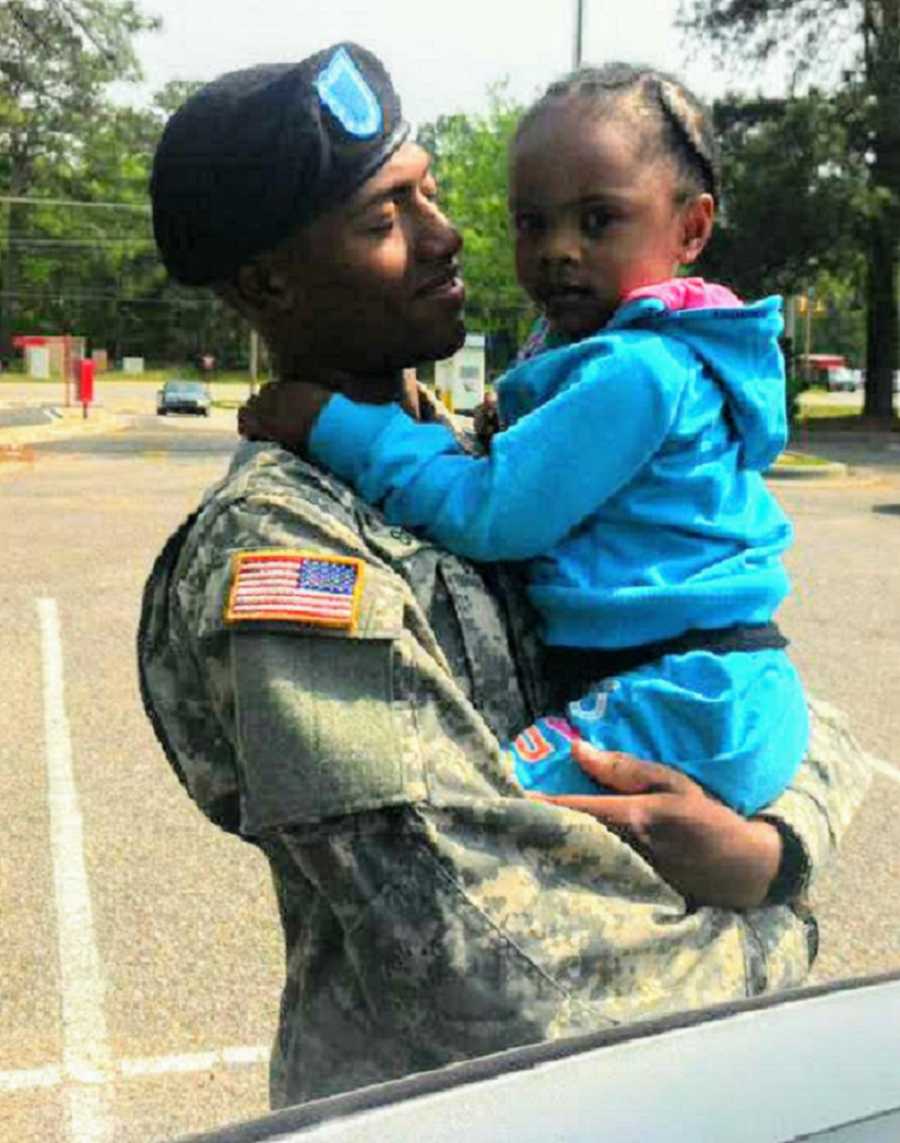 Some other favorites are of him and his God Son, Asher. He was so proud to be a God Father and meant to be everything the tittle called for and then some. The father of his God Son, Jonathan, and his family, were Brandon's family as well. His 'Mexican family' and our family had a lot of important days in common. Patrick and Jonathan's sister Veronica had the same birthday as did his cousin Yasi and Jonathan. Brandon made it a point to be at everyone's celebration. If you mattered in his life, you knew it. He invested time and money in the relationships that mattered to him. It's one of the reasons why he is so sorely missed.
Brandon loved animals. One of the last videos he put on Instagram was of a raccoon that fell through the roof of the building he worked in. His response was, 'How cute.' Mine was, 'Throw the whole building away!' He would be brought to tears over homeless animals. Yes, even as an adult, sometimes my son cried. He did everything passionately and felt everything deeply, both happiness and sadness.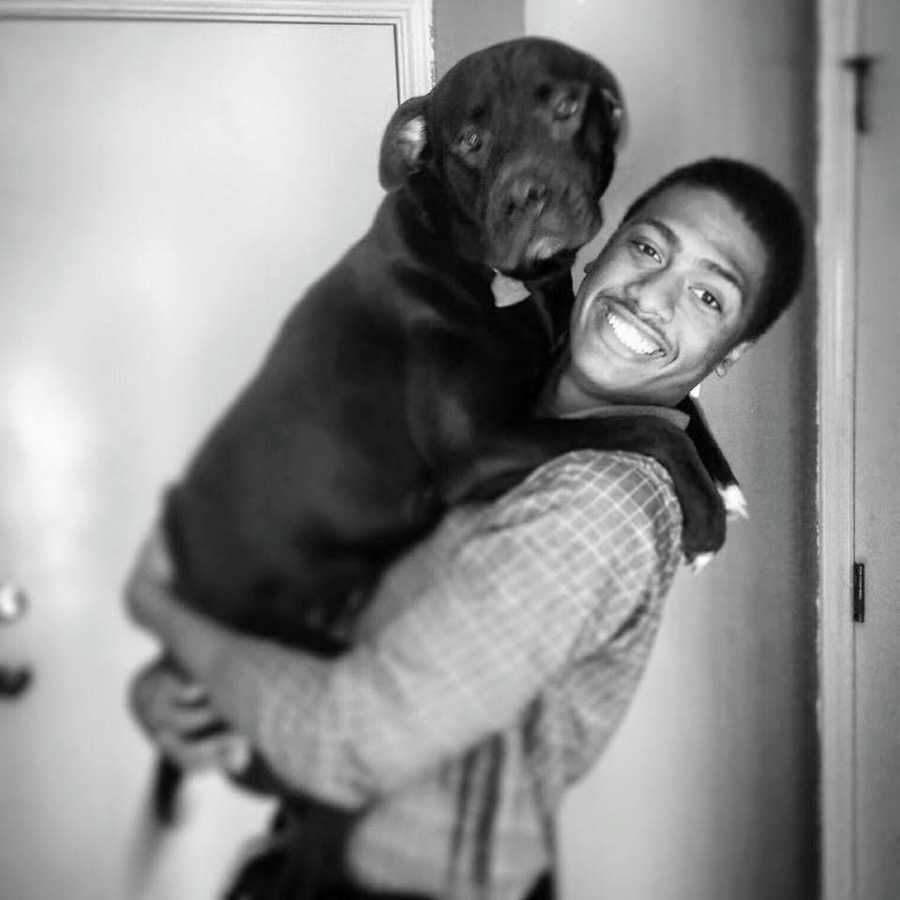 On June 22, 2018, I saw my son's smiling face for the last time. We ate a meal together and he left to go out with friends. My daughter and I walked him to the door. He smiled at me and told me he would be back early the next day. On June 23rd, around 2:00 a.m., I awoke to the police at my door. Brandon had been shot. My beautiful son, who had just turned 25 in May, had been shot 'multiple times' and died from his injuries.
Some of my hopes and dreams went with him. My boy had finished his time in the Army National Guard. He was doing well at work and had been approved for a home loan. He wanted to start a family. All of our lives were turned upside down in the early morning hours of June 23, 2018. In the blink of an eye, some men we did not know, shot him. A terrible loss for so many.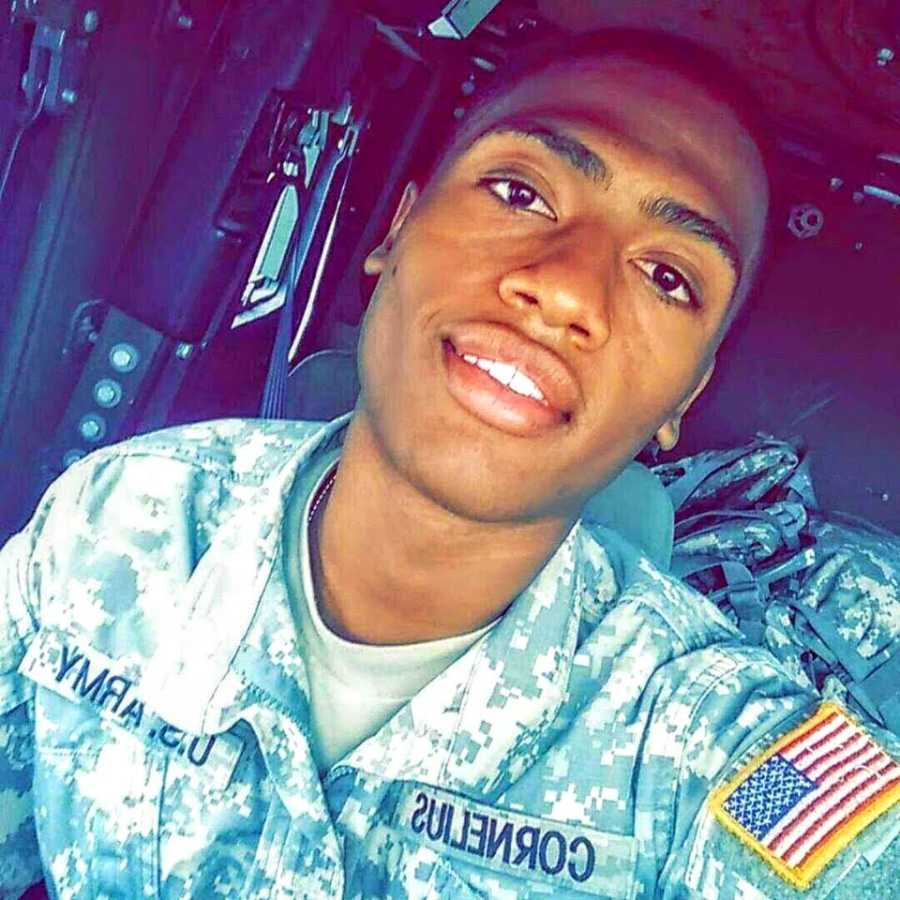 His funeral was another opportunity for me to know him better, as people shared poignant times they had with him. The sanctuary of the church was packed, as was the overflow area, with family and friends. Many of them had special memories to share. His friends told me of the many ways Brandon was there for them. Times he made them laugh. Crazy things they did together. It made me happy to know that so many people love him as much as I do.
Since the day my son was murdered, people have often asked me how I continue to smile and function day to day. If you do not understand it yet, it is my faith in God and gratefulness. My heart is broken by the loss of my wonderful boy. But anytime I get down, I start thinking about who he was and all the great times we shared, and I can't help but smile. When I smile, I see his smile on my face. When I laugh, I hear him laughing with me. When I cry, I feel him crying and see him in my mind, trying to make it better.
My son is physically gone from this earth. I get to live despite the loss. My mind is made up, I will live even more fiercely for my son. I pray that my life reflects my Father who is in heaven and my Brandon who got to spend so little time here. I have days when I cannot stop the tears from flowing and I accept it. I take time to feel the pain because it is real and losing him is awful. Eventually the tears subside and I, like my Brandon, start to think about ways I can turn my hurt into positive action. I will never forget my son. I will represent him for the rest of my days."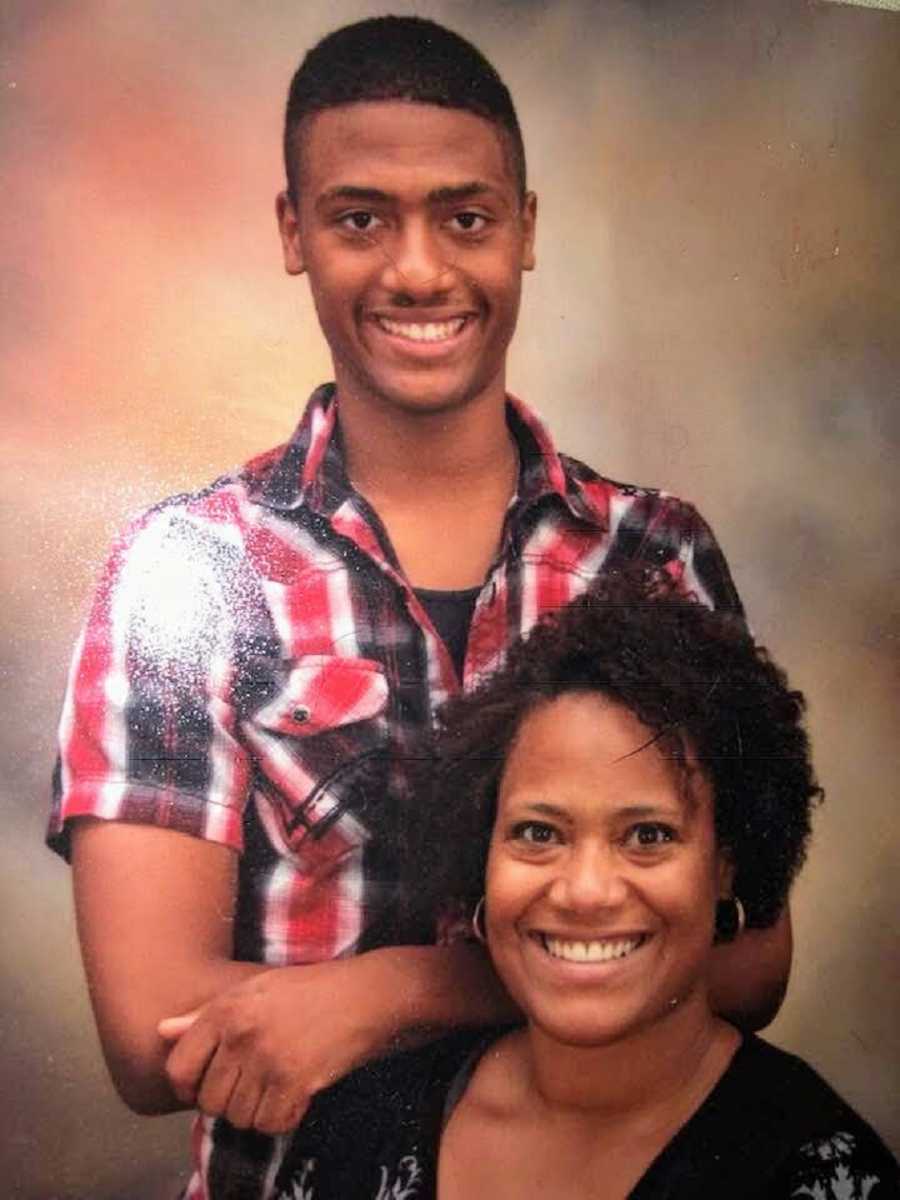 This story was submitted to Love What Matters by Jeanelle Cornelius. Do you have a similar experience? We'd like to hear your important journey. Submit your own story here. Be sure to subscribe to our free email newsletter for our best stories, and YouTube for our best videos.
Read more stories like this:
'She took her last breath. Over 400 people showed at her funeral, even on the busiest day of the week. That is the legacy she had.': Woman pens sweet tribute to mother, 'we will never stop hoping to see you again'
'Honey, they've tried reviving him 6 times. He's not coming back.' 'No, he's going to live!' Deep down, I knew he was right.': Mom loses son to fatal car accident, finds 'beauty in the ruins' of child loss
'I was scared to open the ambulance door. 'I'm here, everything will be OK. We're getting you help.' A tear ran down my son's face.': Mom loses 'gentle giant' to 'freak accident' after gun falls from cabinet, 'The investigator had never seen anything like it'
Spread beauty and strength for others. SHARE this story on Facebook with family and friends.