The Start To My Love Story
"My love story began in early October of 2009. At the time I was living in Augusta, Georgia. My mom and younger sister lived in Ohio and I would occasionally drive up to visit them.
On one of the visits, I became friends with some of my sister's friends and we all exchanged numbers. I would occasionally send scripture verses to my contacts throughout the week for encouragement.
One morning, I was at work getting ready to open the office and I decided to send an inspiring text to all my contacts. It was a verse from Philippians and as I was getting ready to hit send, the office phone rang, so I saved the text as a draft for later.
I had forgotten all about the text until I got home that evening at around 8 p.m. I sent it off.
A couple of minutes later I got a text from the friend I thought I had met in Ohio. Only it wasn't him. It was someone I had never met.
Our conversation started like this:
Him:  'Amen to that, who's this?'
Me: 'This is Brenda, Roxi's sister, remember me?' (I was thinking it was someone I knew.)
Him: 'I don't think we've ever met, my name is Isaiah Stearns.'
'Oh no!' I thought to myself. I apologized for having the wrong number but he said, 'No worries. So how is your day going? I liked that verse actually. What does it mean to you?'
We texted for a bit, discussing faith and I found out he was also living in Ohio. I mentioned I had family there and he asked, 'Is it ok to call you sometime?'
At first, I was super weirded out, but then thought, sure, why not!
I still remember the first time he called. I purposefully didn't answer and hoped he'd leave a voicemail just so I could hear his voice. Maybe by hearing his voice first I could tell if he was a creep or not!
He called, and he left a voicemail! Yay!
His voice didn't sound creepy at all and I decided to call him back. We talked for a bit and traded Facebook info and we developed a virtual friendship.
We got to know each other a bit more through calls and texts and also through Facebook Messenger. But it was just that, an online friendship. Or so I thought.
We quickly became more interested in each other and we planned to hang out if I ever went to visit my mom and sister in Ohio. The more we talked, the more I liked him.
But deep down it all seemed so weird. What if he was a creep? I mean I don't even know him!
I mentioned him to my mom and like the adventurous woman she is, she immediately said, 'Hey, why don't I meet him first?' So, they went on a mom/friend date, haha.
It actually ended up being my mom, my little sister, and Isaiah! All this while I was still living in another state.
They ate and talked and had a good time. I remember I was kind of nervous and giddy the whole time and was waiting for my mom to call me. The first thing my sister said to me was, 'Oh my God, sister he is soooo tall! He was even bigger than the door!' I'm 5 feet so everyone seems taller than me. But it sounded good so far.
I asked my mom to rate him from 1 to 10. She said, 'He's an 11 out of 10, you're going to marry this guy!'
What!?!?? That was so out of character for my mom to say something like that, especially having just met him! I knew he must have been something super special.
I then did something totally crazy. I made plans to move to Ohio when my apartment lease was up around June 2010. But God (and I) had other plans.
Meeting The Love Of My Life
I ended up moving to Ohio early on November 29th, 2009, and finally met Isaiah face-to-face on December 1st. It was just two months after my initial accidental text!
We immediately started dating with the intention of marrying each other. I was 22 and he was 27.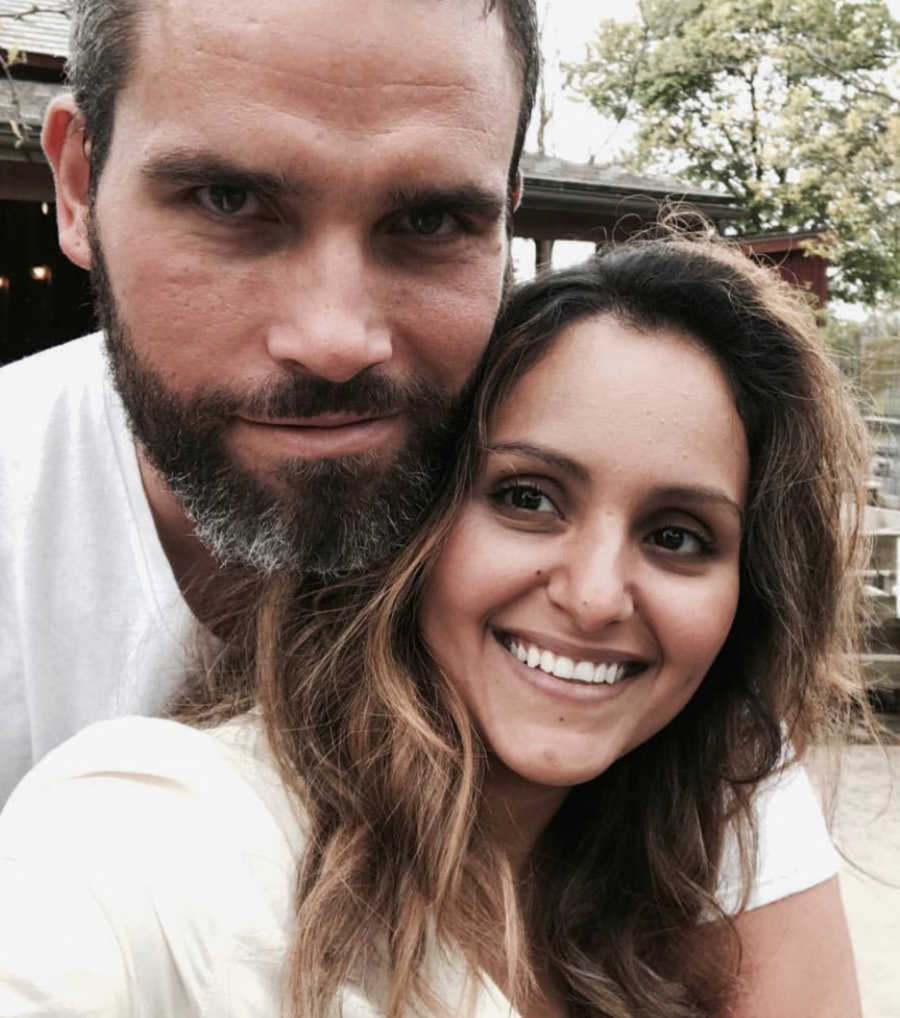 We tried to spend as much time with each other as possible, and each time we were together I felt like I loved him more and more! He made a special dinner for me on Valentine's Day and invited me over to his place. There were rose petals everywhere and even a red carpet going down the stairs.
He made dinner for us and made me feel so special! When it was time for dessert he bent his knee and asked me to be his forever wife! One of the best days of my life!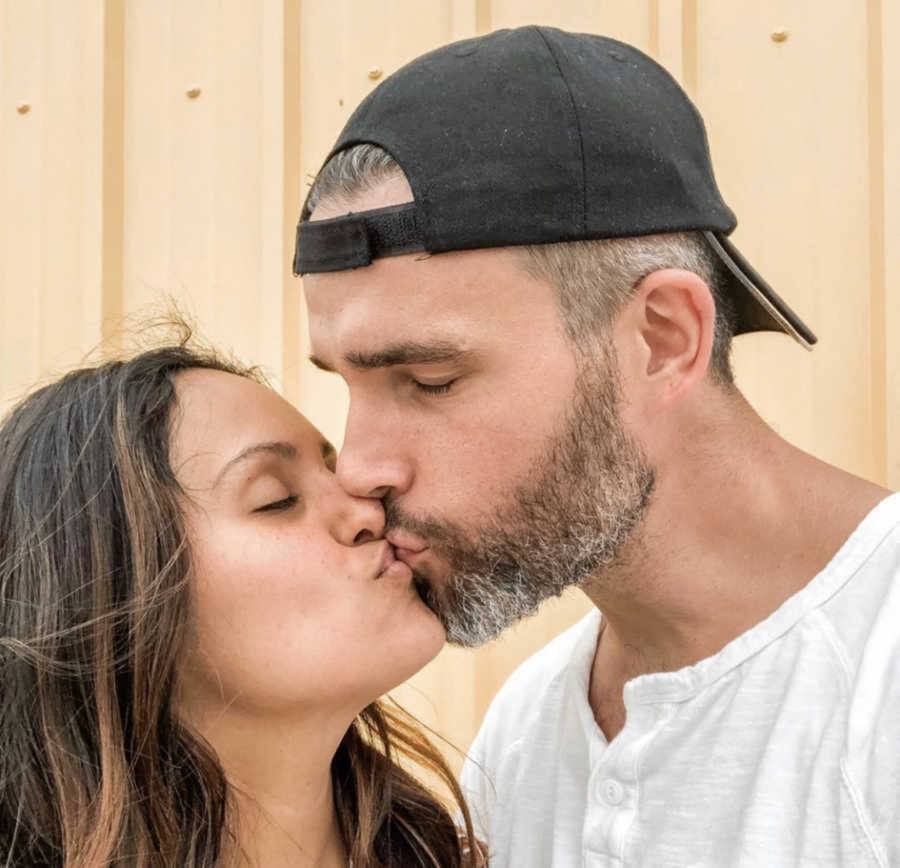 Marrying My Soul Mate
We got married on June 27th, 2010. Almost 10 years and five beautiful kids later, and we are more in love with each other than ever!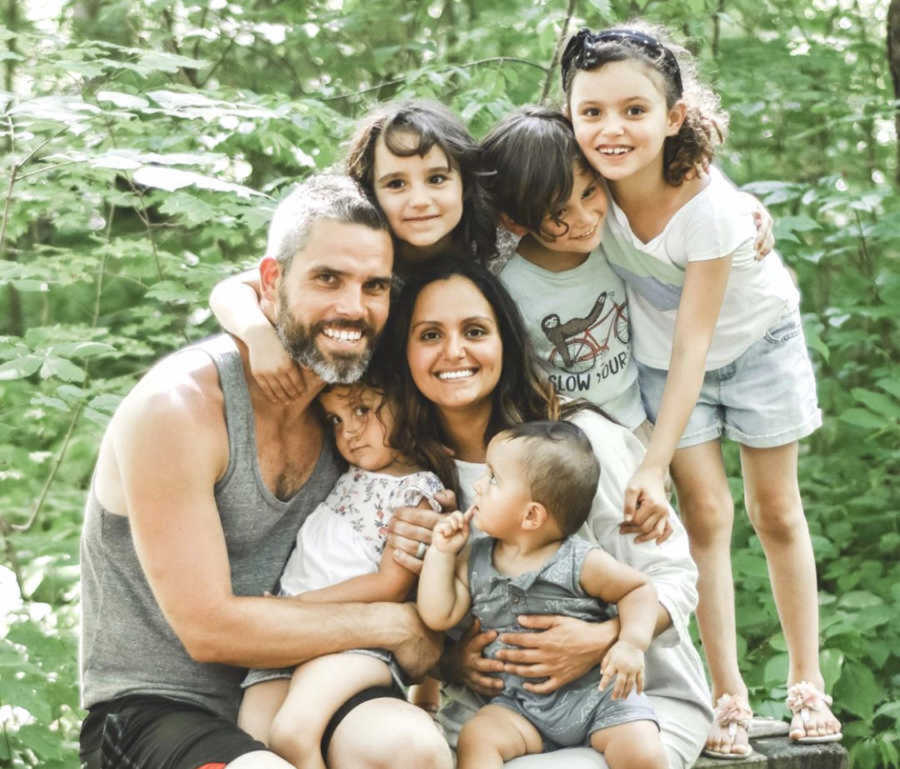 The thing that amazes me the most is that right before I sent that initial text, Isaiah had gotten a new phone plan and the number they originally gave him wouldn't work so they had to give him a different number. He had literally just set up the new number and a few minutes later he got my text.
If I had sent that text in the morning, he would have never gotten it.
If the first number they gave him worked, he would have never gotten my text.
The Lord orchestrated everything in perfect timing. And for that, I praise Him!"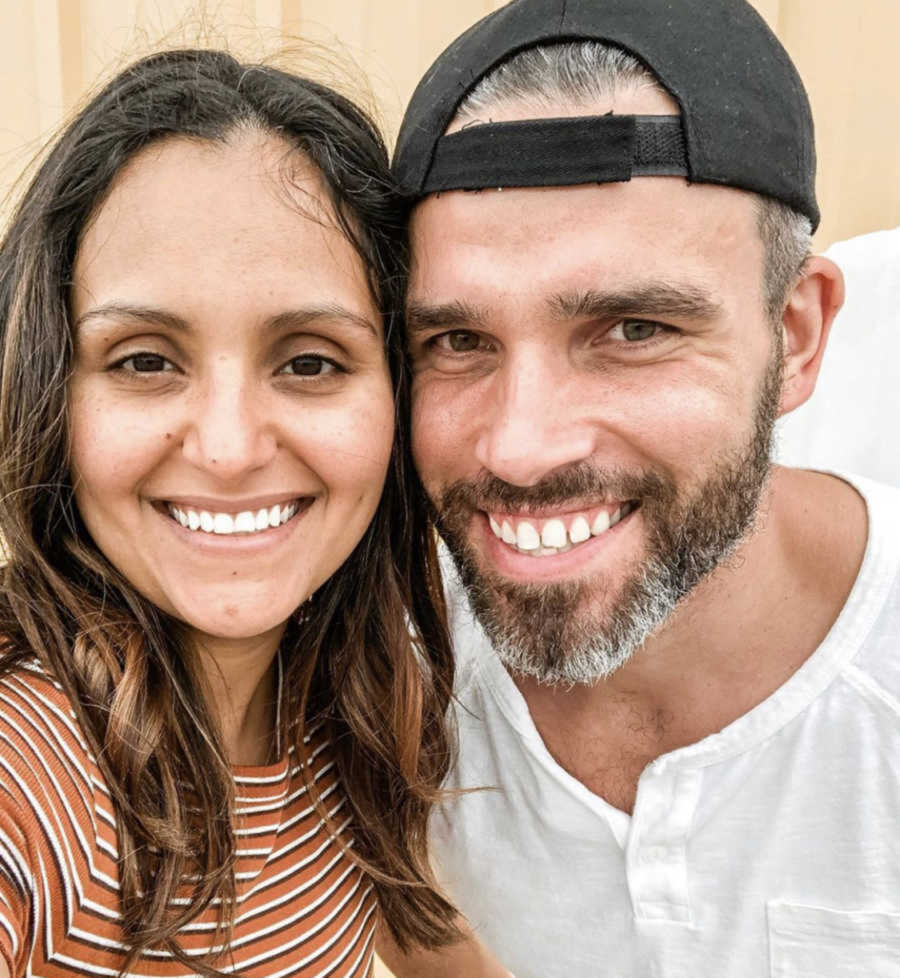 This story was submitted to Love What Matters by Brenda Stearns of Ohio. You can follow her journey on Instagram. Join the Love What Matters family and subscribe to our newsletter.
Read more stories like this:
'I told my husband, 'Things are not working.' I wanted the kids to see their dad every night.': Mom of 6 details love story, journey to full-time traveling family
'I went straight to my car to go home. 'Wait!' he said, stopping me. 'I knew I had to act quickly.': Woman shares beautiful, unexpected love story
Please SHARE this story on Facebook and Instagram to encourage others to live life to the fullest.