"I was crying so hard at the airport I felt sick. Moments after my boyfriend and I shared our last hug goodbye, I rushed to the bathroom and promptly threw up. I sat in the stall for a long time, trying to regain my composure before my upcoming 21-hour flight. That's when I knew I wanted to spend the rest of my life with him. But we had one year apart to get through first.
How We Met
We had met six months earlier in the parking lot outside my apartment. I was not dressed so much to impress as I was dressed to move heavy furniture. I was ready to help my friend move, and we both stood on the pavement waiting for a relative stranger⁠—a friend of her friend⁠—to pull up with his truck. Earlier that morning, she'd learned the truck she had originally scheduled to help her move wasn't starting, so in a last-ditch effort, she'd called this guy Eric she had just met, asking for a big favor. Both of us were surprised when he pulled into the parking lot in his 1987 Chevy Silverado.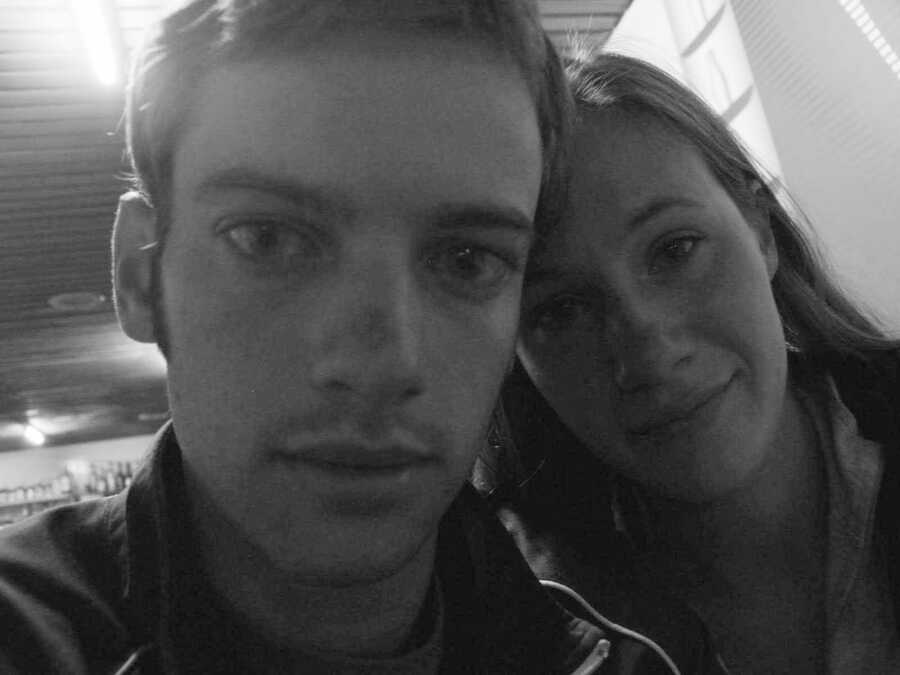 My friend stayed at my apartment to begin unpacking, so Eric and I hopped in the truck to go get another load of her things. We proceeded to spend the next several hours together, making trips between apartments, as we discovered similarities in our stories ranging from our shared faith to a mutual appreciation for obscure Seinfeld references.
As we slipped into an ease of conversation I was surprised to be having with a relative stranger, I felt compelled to tell him about South Sudan early on. Weeks earlier, I had signed a contract to teach English there for a year, beginning in six months. I almost felt like I was warning him—or maybe just myself—not to see this as anything more than a new friendship. After all, I would be teaching in a remote village⁠—no internet, no phone, only a few hours of generator electricity every day, and even physical mail delivery would be infrequent. But as the afternoon wore on, I knew I was starting to like him.
Despite South Sudan on the horizon, I agreed when he asked for my number, and a week later, we went on our first date. After several hours at the beach, we both agreed to keep the evening going with dinner and a walk around the city. Eight hours after it began, our first date ended, and I couldn't wait to see him again.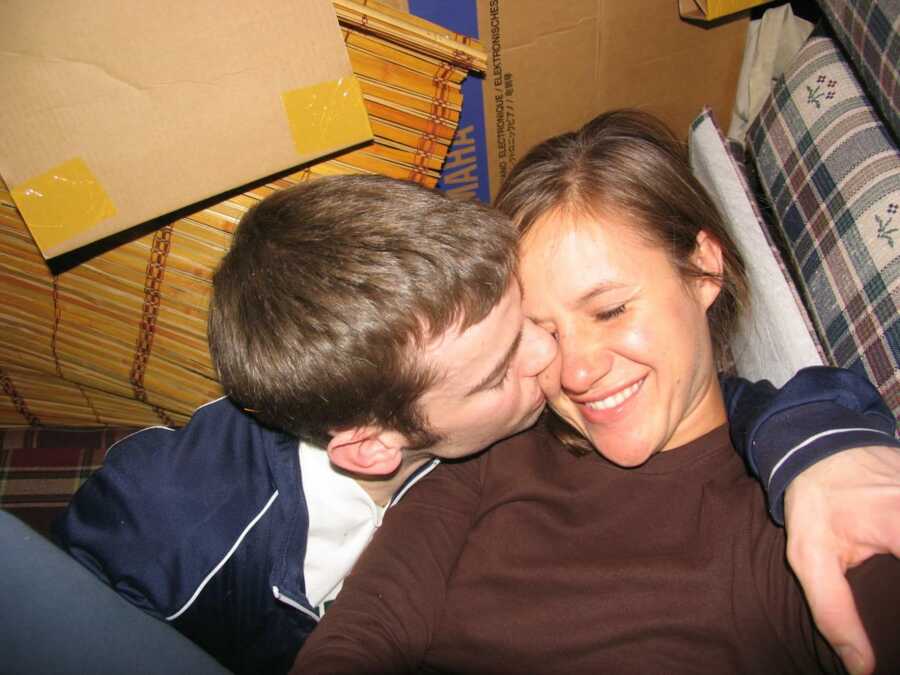 A New Relationship
Within a few weeks, we were spending as much time together as we could. The surprising familiarity of our first date only continued, and even amidst all the joy and excitement of a new relationship, there was always a steadiness to our connection. Being with Eric felt like slipping into a well-worn pair of gym shoes. I felt like I could be my best self with him, but moreso, I felt like I could be my whole self. In Eric, I found someone who loved so many of the things I loved—good stories and good art, the forest and the city, a baseball game, and antique stores⁠—there was no part of me I felt I needed to diminish or hide.
Because things were going so well, I felt I had to pump the brakes after a few weeks of dating. For the entirety of the previous weeks, with my eyes locked on this blue-eyed boy, I had also had Sudan in my periphery. I asked him if we could talk about what was happening between us, and then subconsciously held my breath while I waited for his response.
My whole body exhaled with relief when he agreed he wanted to keep exploring this relationship, come what may in East Africa. The next four months were a whirlwind. We met each other's families and friends. We went camping. We shared our first kiss in what felt like a moment straight out of The Little Mermaid, wrapped in a blanket together on top of a boulder as Lake Superior waves crashed just below us. Literal sparks flew in the sky as lightning touched down across the water.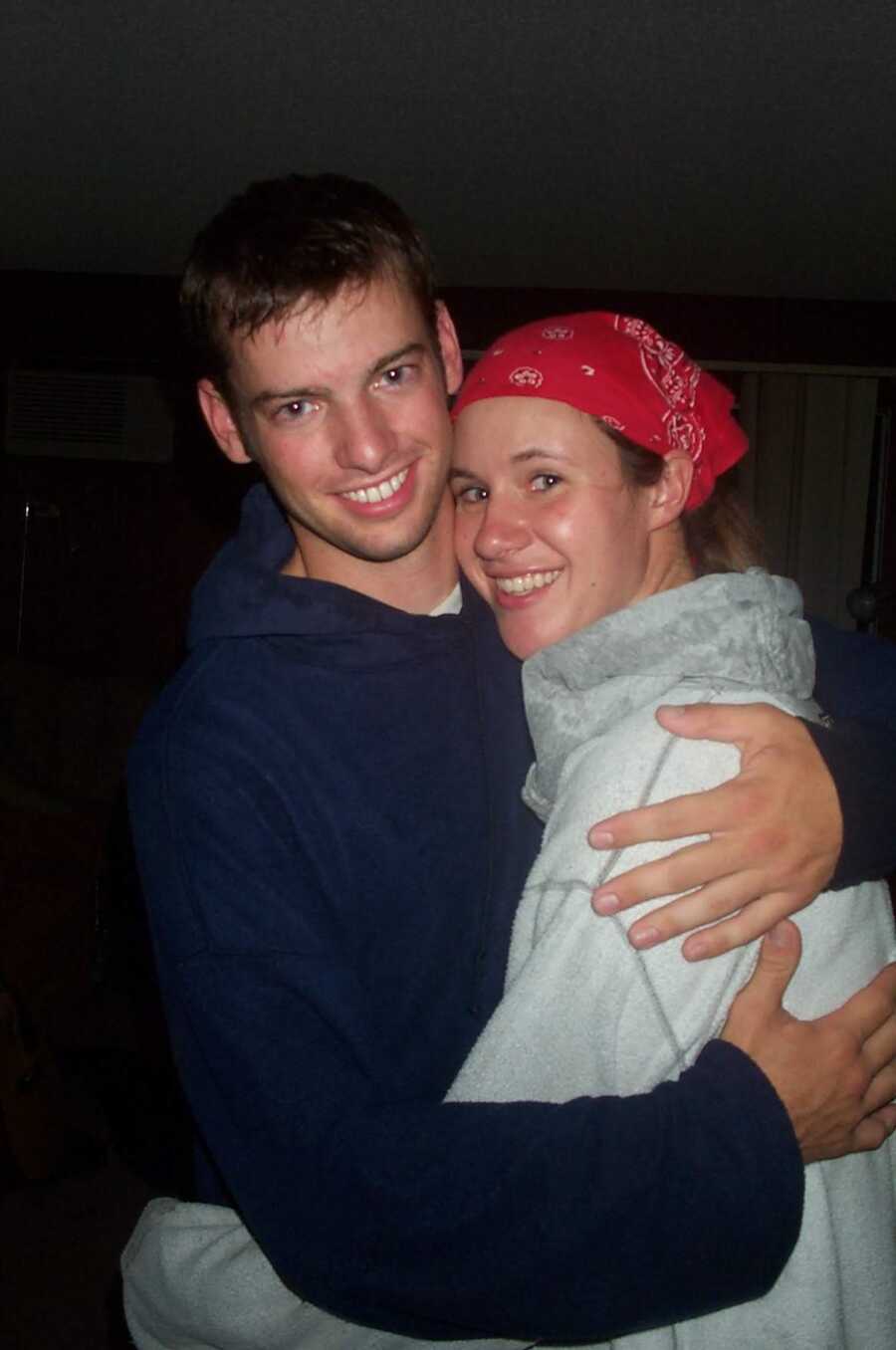 The temptation to get out of my contract was always there, but I had traveled through Africa during an internship during college, and when I first heard about the opportunity to teach in South Sudan, it felt like what I was supposed to be doing. So I had signed up…and then met Eric weeks later.
In the months leading up to my departure, Eric was nothing but supportive. He helped me navigate vaccines and packing, but more than anything, he was stable and encouraging when I felt wobbly and worried. He affirmed to me, over and over again, he believed in me and what I felt l had to do, and a year apart didn't scare him.
I, however, was worried. I felt like this man was too good to be true and I might be making a huge mistake by leaving him behind for some other girl to fall in love with. Our relationship was so new; I was fearful we didn't have the history to sustain what might be months-long gaps without any communication. I wondered if he would still be there when I got back.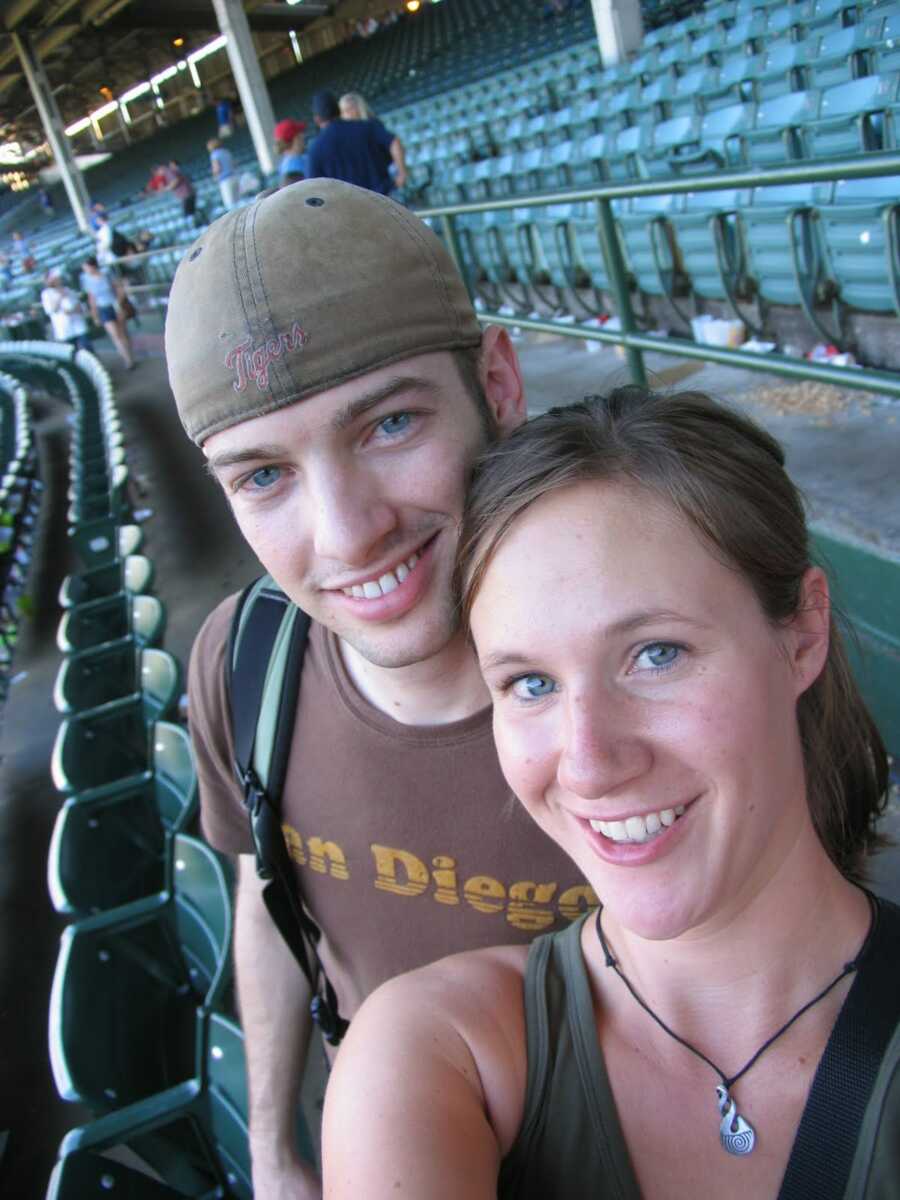 We would joke at the time we were deciding not to get engaged before I left 'in case Africa made me weird.' But as we parted ways at the airport, I knew I didn't want to be with anyone else. In the bathroom stall, as I cried, I forced myself to make peace with the fact I was saying goodbye to the person I had been waiting for my whole life.
A Long, Long Distance Relationship
Once I arrived and settled into my new community and job, the letter writing began. I would spend the hour before bed, writing him letters in a notebook by flashlight or headlamp, and every few weeks, I would send the notebook off in a tiny plane, hoping I had enough postage to get it to him in Minnesota. Once a month, I'd hitch a ride over dirt roads and crumbling bridges into the nearest village to see if any mail had arrived, and without fail, every time the tiny mail plane came in, there were letters from Eric.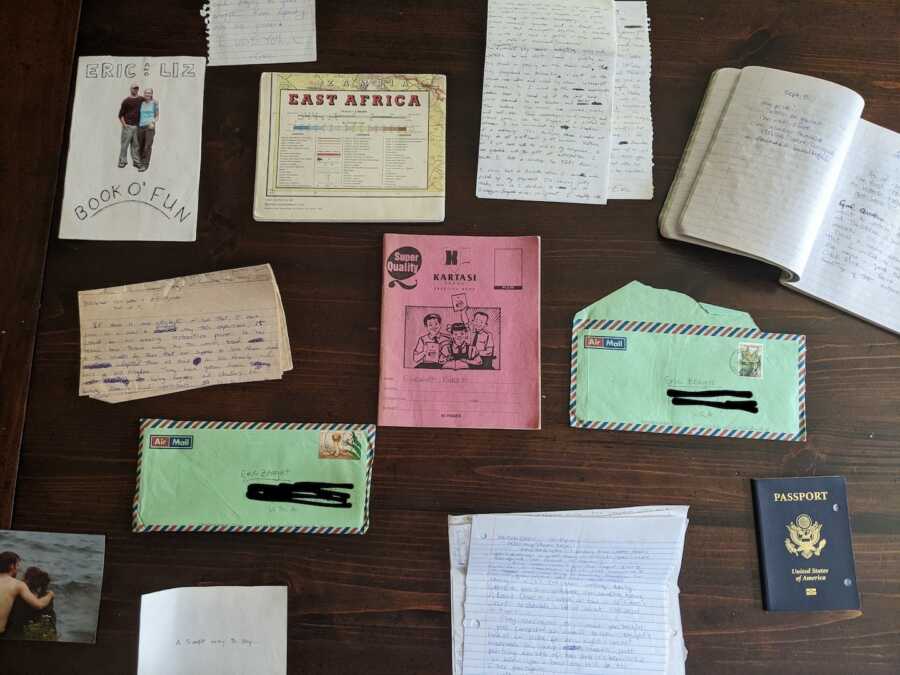 After three months, I traveled to Uganda and was able to buy a calling card. On a borrowed cell phone, we talked for hours over the course of two days, and it was in that conversation I cautiously told him I'd been talking about him as though we were going to get married. Was that okay? I didn't know what the last few months had really been like for him. I smiled as he told me to just keep telling people that; that's what he wanted too.
The letters continued, and then a few months in, he wrote he had made enough money to come to Sudan about halfway through the year. I was elated. I left the travel plans to him and his access to the internet, and six months after we'd said goodbye, we ran through a bus station filled with gawking Ugandans and we flew into a long bear hug. I got to introduce him to my friends and students in Sudan, which was so meaningful, and then we shared a week-long adventure through East Africa that included a 22-hour bus ride, so many perfect mangos, multiple border crossings, Zanzibar beaches, and rafting the Nile.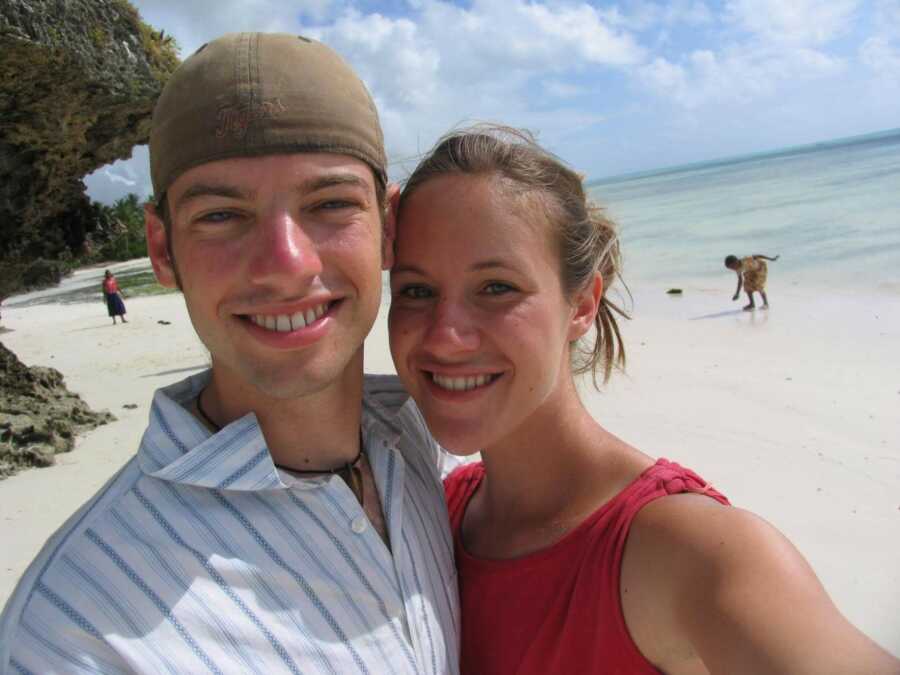 We said another tearful goodbye at a Kenyan airport, but this time, I didn't get sick. I knew he'd be there in six months, this goodbye was only temporary. Towards the end of my time in Sudan, my school was able to secure a satellite phone, which was able to connect briefly to the internet to send and receive batched emails. Each week, as we'd connect the phone, I'd download an average of 10 emails from him as I sent my own 10 off to him. I'd spend the next week pouring over his words, imagining him reading mine.
Through the letters and eventual weekly emails, I got to know Eric. I learned about the time he broke his wrist playing basketball and how he loved art but didn't know how to make a career out of it and what he thought about while driving to work. We exchanged song and poetry lyrics we loved alongside a thousand I miss yous. What we lacked in time together and hand-holding, we gained in thousands of handwritten words for one another.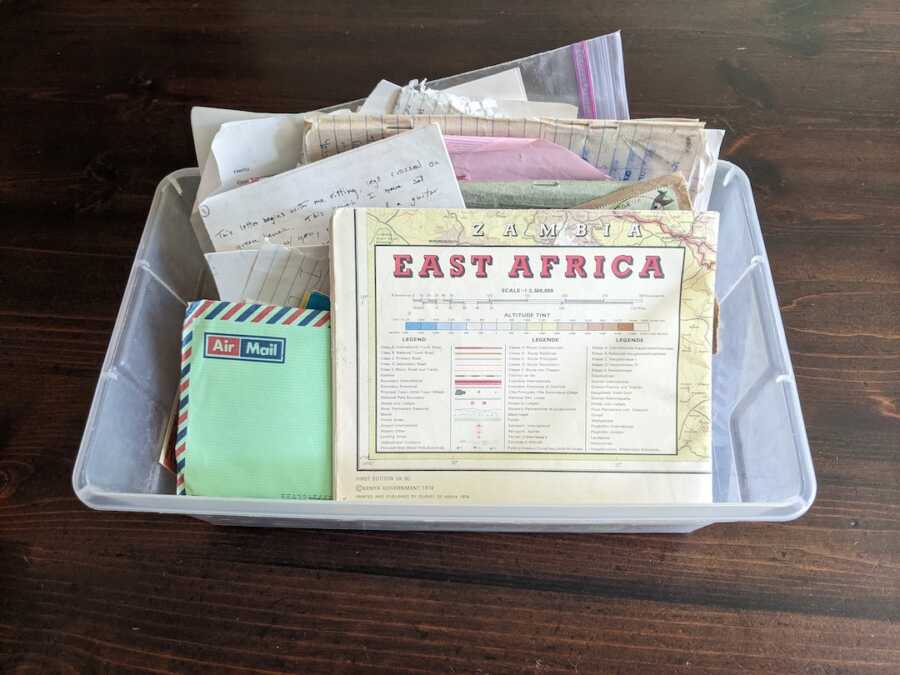 Reunited
On my flight back to the U.S. after the year was over, I got incredibly sick. I sat and shook with a fever in my seat. At home in Minnesota, Eric rounded the corner at baggage claim and saw immediately how sick I was. He scooped me up in the biggest hug, and I let all my tired body melt into his arms. I knew I was safe. I knew I was home. It felt like relief.
We were able to pick up right where we left off, and we got married five months later.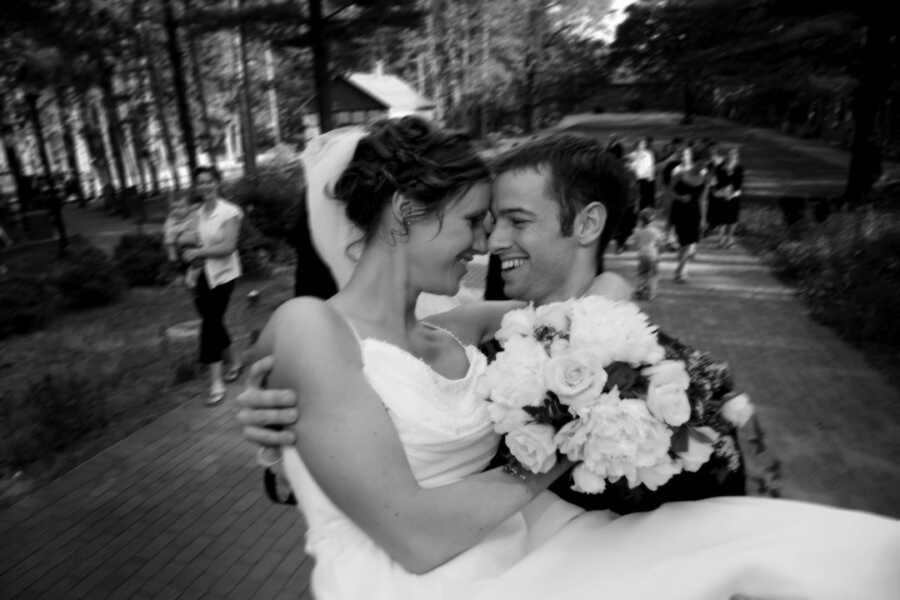 That first afternoon we spent in his truck, a year and a half prior, I felt a familiarity I should not have with a person I'd just met. But what I knew then in my soul which has remained true, fifteen years into our marriage: that is a steadiness and ease to our connection has weathered job changes and miscarriage, the joyful births of our three kids, a global pandemic, and arguments about who should do the dishes.
Our year apart only confirmed we were meant for each other, and even 15 years later, I am so glad when I am tucked into bed next to him at night and not just reading his words, even though I still treasure those letters. I am so grateful we both were willing to brave the uncertainty of a year fully apart because it allowed me to know if we can make that type of long-distance work, we can make anything work."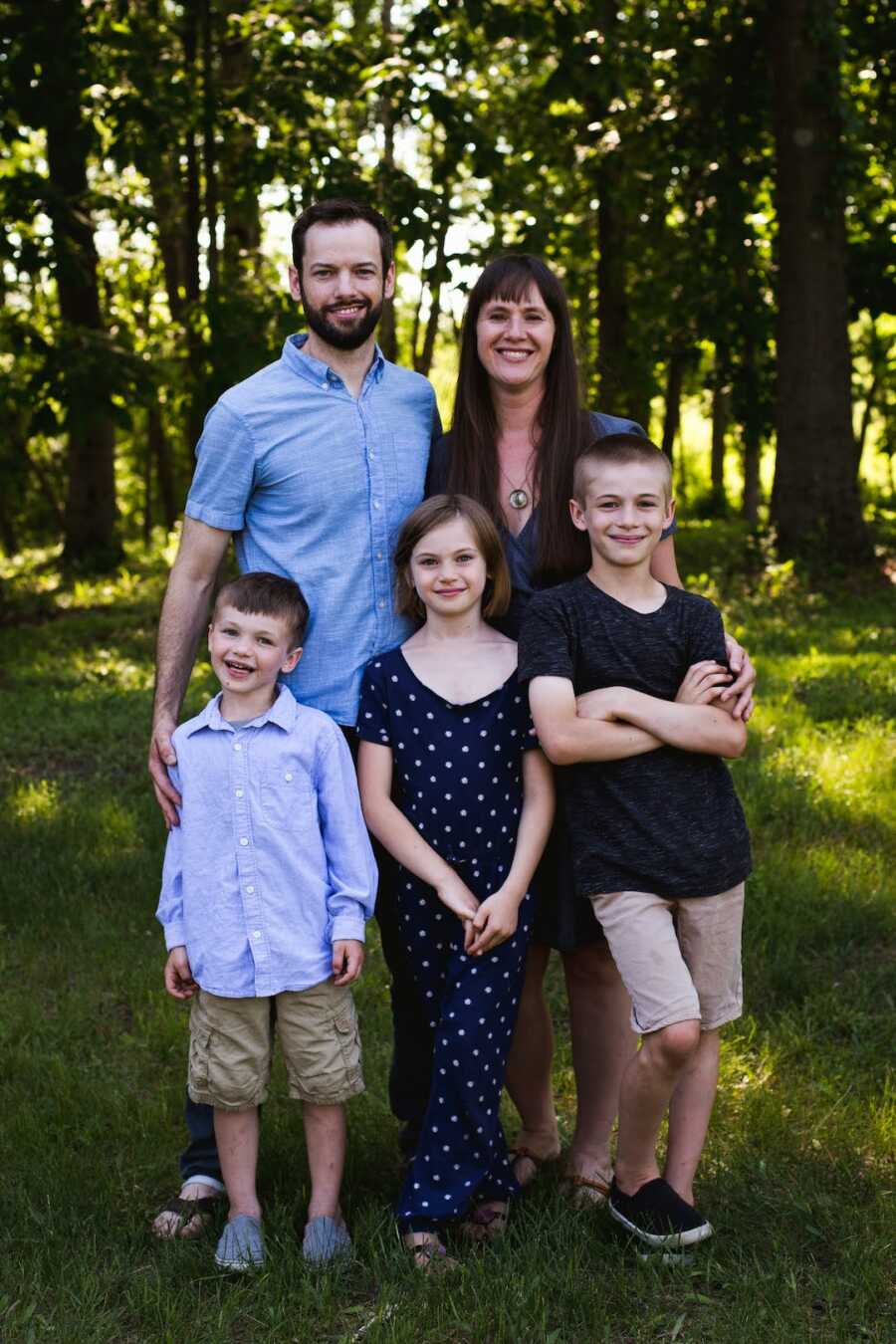 This story was submitted to Love What Matters by Elizabeth Berget of Minneapolis, MN. You can follow her journey on Instagram, blog, and their website. Submit your own story here, and be sure to subscribe to our free email newsletter for our best stories, and YouTube for our best videos.
Read more stories like this:
'Are you sure you want to do this? He'll be unfaithful.' It felt like they had betrayed me. I started to doubt everything.': Woman shares long-distance love story, 'It's SO worth it'
'I went on Tinder to find a snowboarding buddy. 'May I ask you on a real date?' My Visa was about to expire and we didn't speak the same language!': Long-distance couple tie the knot, 'Never give up on love'
'I downloaded a dating app. We continued texting and never stopped. It was like a movie, where the girl goes to Europe and falls in love.': Newly single woman travels to the UK, starts long-distance relationship
'She's the kind of girl I would marry.' We were strangers in Vegas. He turned out to be my best gamble ever.': Military spouse urges 'let yourself fall in love' after long-distance relationship
Provide beauty and strength for others.  SHARE this story on Facebook with friends and family.