What is The Adeline Movement and how did it come to be?
"Well, we don't even know where to start. I suppose it was when one of our friends saw an elderly woman on the street trying to dispose of trash bags that were almost her size. This wonderful human being, Adeline, was 78 years old back then (she is turning 81 now) and was single-handedly trying to fix her home, which had been robbed and vandalized.
But even though she was living in a house that was really, really destroyed (with the windows and doors ripped off, all the furniture and appliances gone, roof tiles stolen) and it was unimaginable for someone to live like that, there was something about Adeline that felt hopeful. She was kind, friendly, and giving. Even with so little, she kept offering us lemons from her tree. Even though she has to fetch her water from a fountain nearby, she still leaves a fresh bowl of water for the stray cats that might show up. When we asked her what to bring over, she would say, 'Seeds for the birds' because their singing made her feel alive. Instead of obsessing with what she had lost, she focused on what she had left.
We never know the day our life is going to change, but for me the turning point was knowing that even with nothing one could still have so much to offer, so much to teach, and so, so much joy to spread. You can say it was a movement born out of hope, hope that just for once, life would be just like a movie and the hero gets all the happiness in the end. We thought that once people get to know Adeline they would love her the way we do, and we were not wrong."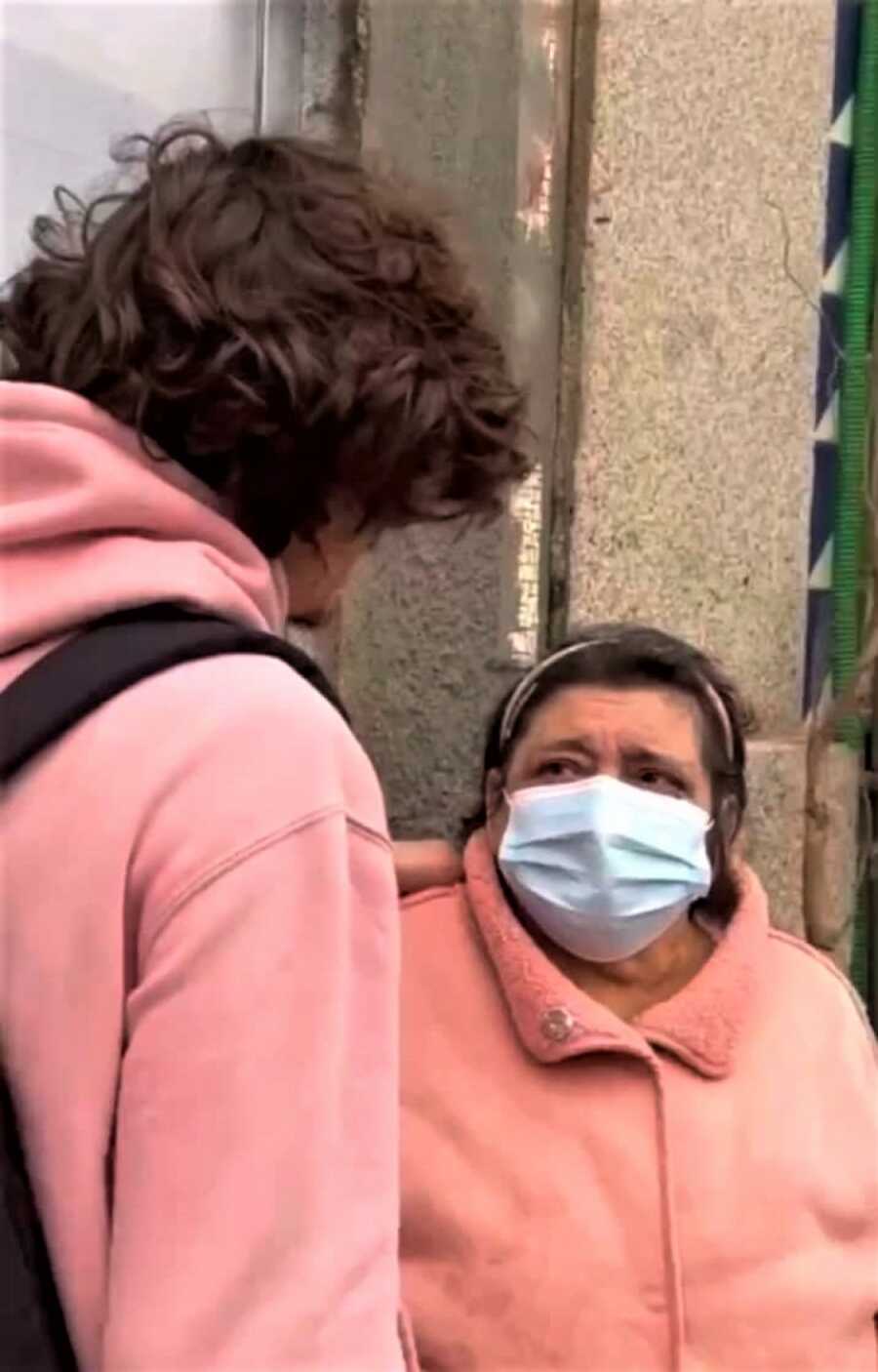 How many of you are there working together to help Adeline?
"It started with a few friends from my classroom, but my friend Alicia, who apparently knows everyone in town, spread the word and got people from other schools joining as well. All of a sudden we had people from all over the world helping us! Here is a brief overview of everyone:
Our friend Michael gives valuable advice on EVERYTHING, helping us in more ways than we can describe. Jay is our age and such a promising writer that we depend on to send emails everywhere to raise more awareness for Adeline. Isabelle is a wonderful singer who is ALWAYS present. Our friend Myka is super busy but still finds the time to reach out to newspapers and brands to help us. Jennifer has been there since the very beginning supporting us in every possible way. Shianti, whose demeanor is just like Adeline's, is a nurse. Then there's our friend Sara-Hee, whom we talk to every single day and messages practically everyone telling Adeline's story. Our friend Raweah kept us going when we were about to throw in the towel. Our friend Jamie is an artist that sold her handmade soaps to contribute to the rebuilding of Adeline's home. Our friend Carmen is a miracle worker. There is also Dionne, Erica, Suzanne, Rachel, Joana, Michèle, and Connie who are family supporting us all. Our friend Marisa did the most beautiful illustration in the world for the movement. Our friends Lucas and Mafalda are trying to trade their way from a blue hairpin to construction materials and all the 184 generous donors that believed this was possible. Also you, Sophia, to whom we owe so much! We are all part of Adeline's life now. We are the movement, all of us, together. That's why Adeline wants to engrave every single one of our names on the door, as a reminder that a miracle can come true.
So how many are we? We're a whole bunch of dreamers!"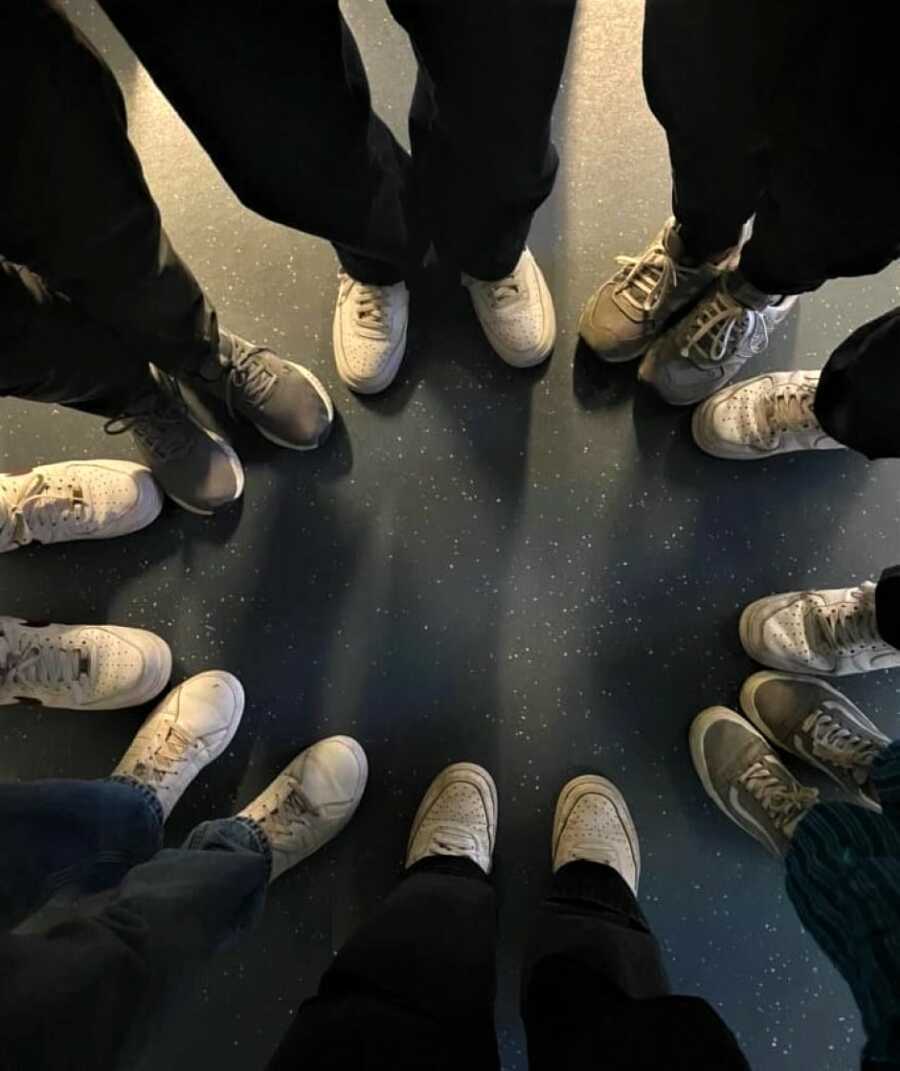 What is Adeline's backstory?
"We have so much to tell, but here it goes:
It all started when Adeline was a young woman and as a nurse. She felt the urge to go to Africa to help those in need because she had seen firsthand what injustices can be like. Her dad, a carpenter, died in jail after defending himself from a man that attacked him with a knife with the sole purpose of marrying her mother.
She lost her father very young in life and wanted to do everything in her power to prevent other children to suffer as much as she did – that's why she fed and treated every single person who showed up at her doorstep. She met a man who believed in the power of kindness just like her and married him in a heartbeat. Her daughter Paula was born shortly after.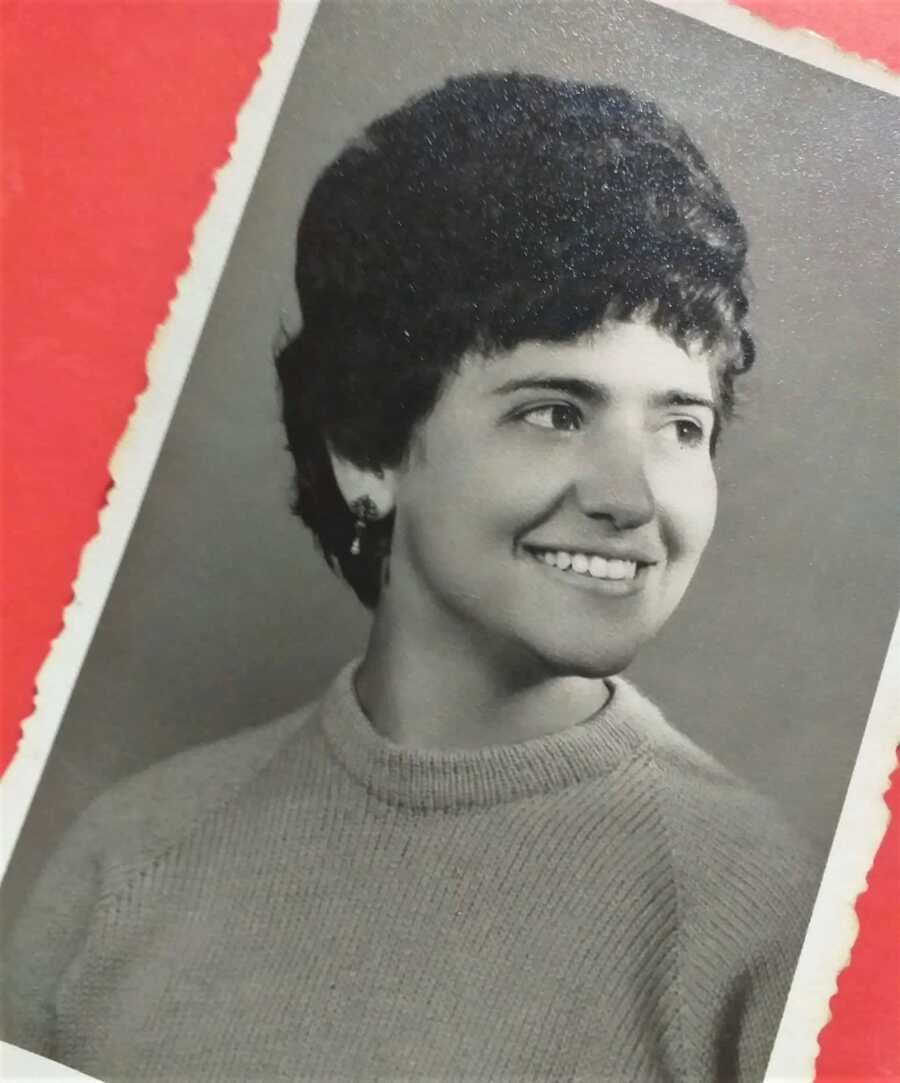 Together they envisioned a sort of a strip mall, with their house on top and small little stores all over on the ground floor that would be used for the locals to have their own autonomy and independence. Their dream came to be but as the war in her area broke down, she had to send her baby girl on a plane and stayed behind to help the wounded. In doing so, she saw unspeakable things.
When she was held at gunpoint by the militia, she ended up being saved by one of the children she used to give food to but was given an ultimatum, to leave the country or else. The government forcefully kept her house for 'military purposes' and it's still being used until this day.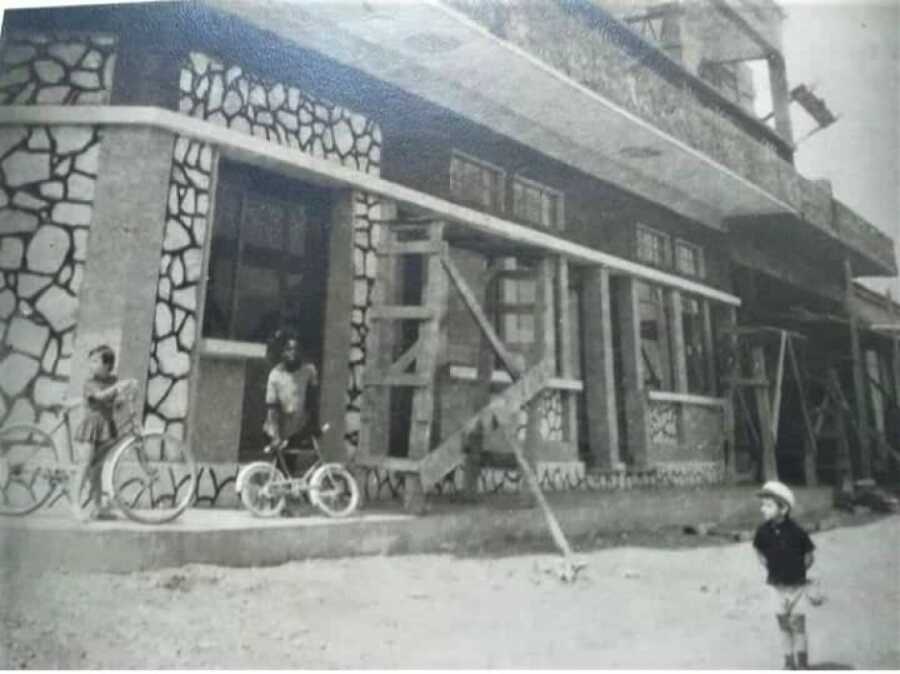 She traveled back home with her husband, where she continued working as a nurse. But the war has a hard toll on people and her husband couldn't quite grasp the atrocities they had witnessed, the destruction and injustice of it all, and started to drink to forget.
She persevered through all of it and gave him a purpose. Tto build a shelter in the backyard for her to be able to treat, for free as usual, those who couldn't go to the hospital. People like battered women,  homeless people, etc.
The neighbors did not like having 'someone like her' living next door and used to yell for her to, 'Go back to where you're from.' They even threw boiling water at her and her daughter, leaving them scarred for life. Adeline got the worst of it, as she put herself in front of her girl. Despite the hate, there eventually came to a point when her daughter Paula saved enough for a down payment to purchase the house for her parents.
Some years later, when her husband passed away from cancer in his sleep, her neighbors struck again! They saw her grieving and crying and still had the nerve to tell her that it was better if she just sold the house and left! She didn't. Her home and her daughter were all she had left, so despite getting badly ill and having to be hospitalized for a bit, she immediately came back when she got better!
And that's when she saw it. The house had been broken into and even the front door had been taken! And whoever did it also littered the entire place knowing that she wouldn't be able to take all that trash out, forcing her to move to the small shack in her backyard.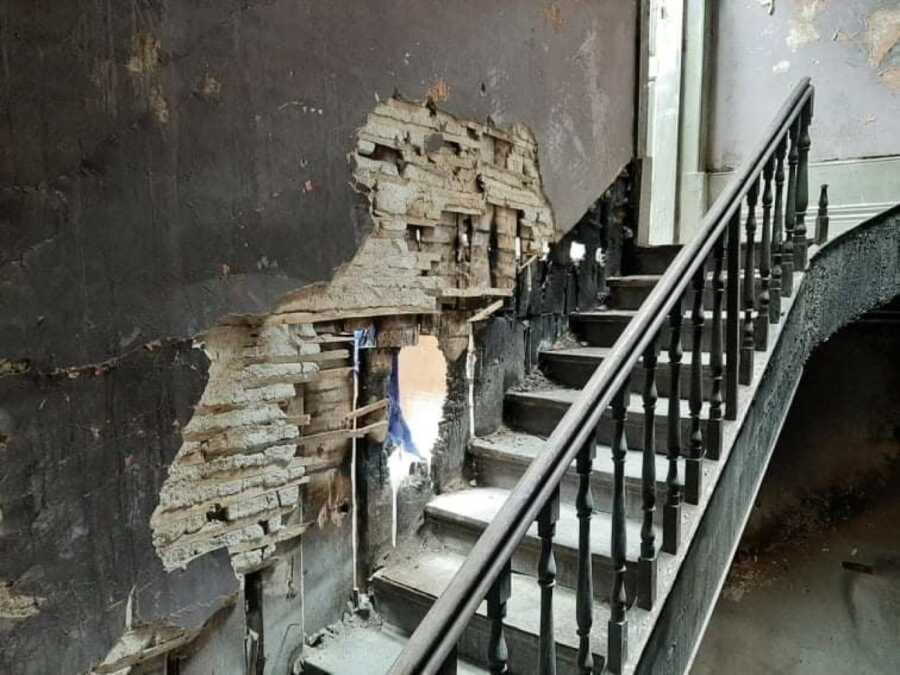 When she pressed charges to the police and they came on site and started making questions, no one saw a problem, no one helped, no one cared! She was all alone and with nothing… all over again!
A few years later we found her and she trusted us, so every day after school we would go inside, and with her permission, we started removing the wreckage. We really got to know her and she was beyond excited to see the daily progress, no matter how small the victories were.
'There are mysterious things from the sky,' she would say and call us her 'little angels.'
Soon, we gathered so many toys to raise money. More than 700! They were mostly LEGO toys but also books, collectibles, clothes, and cars. Due to Covid, we couldn't host a fair inside the school, but we found an app that allowed us to sell what we gathered. People were being kind and buying from us and we were making it!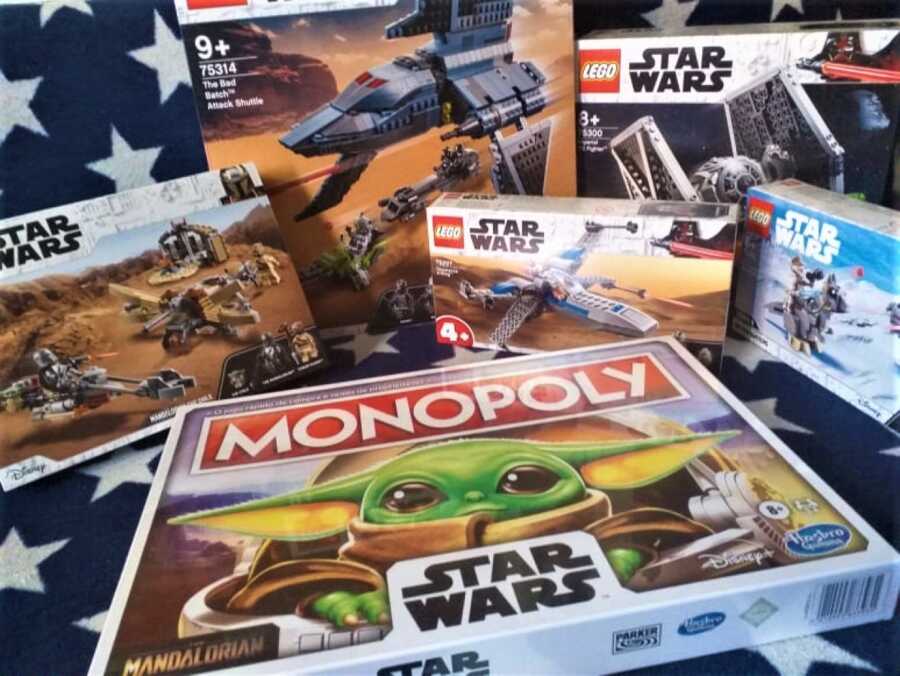 But then it happened. In March last year, we were headed to Adeline's and heard the sirens. We ran like crazy and when we got there we saw the flames.
People had warned us that it might happen and it did. Someone had set the home on fire. Thankfully, Adeline wasn't there at the time, as the house had become increasingly dangerous. But to see it happen in front of our eyes, to see her dreams and memories turned to dust, was too much to bear. Our hearts shattered into a trillion pieces and it never felt the same after that.
Since then, she is systematically threatened by the City Council with heavy fines, as they demand maintenance work and re-building, but she is terribly shaken by this. We weren't able to save enough to start fixing her home."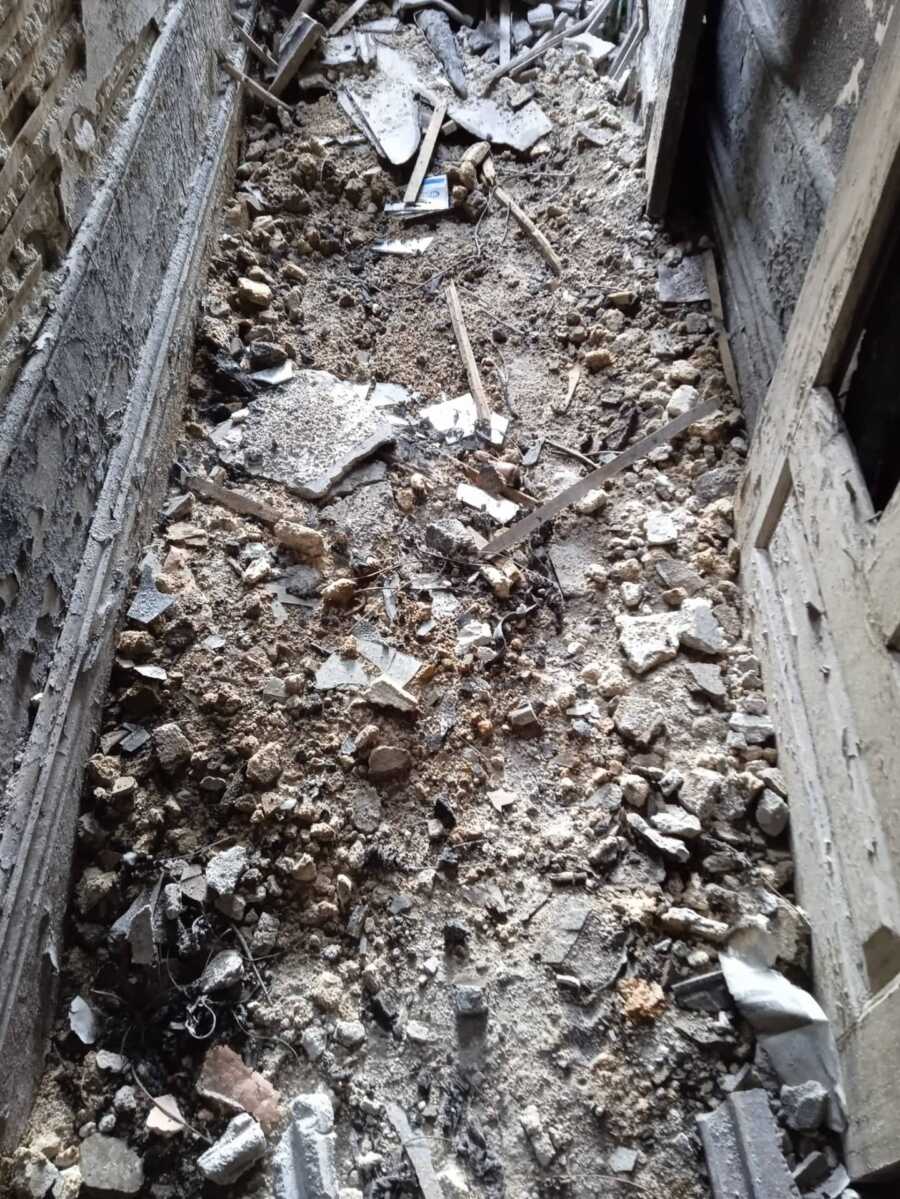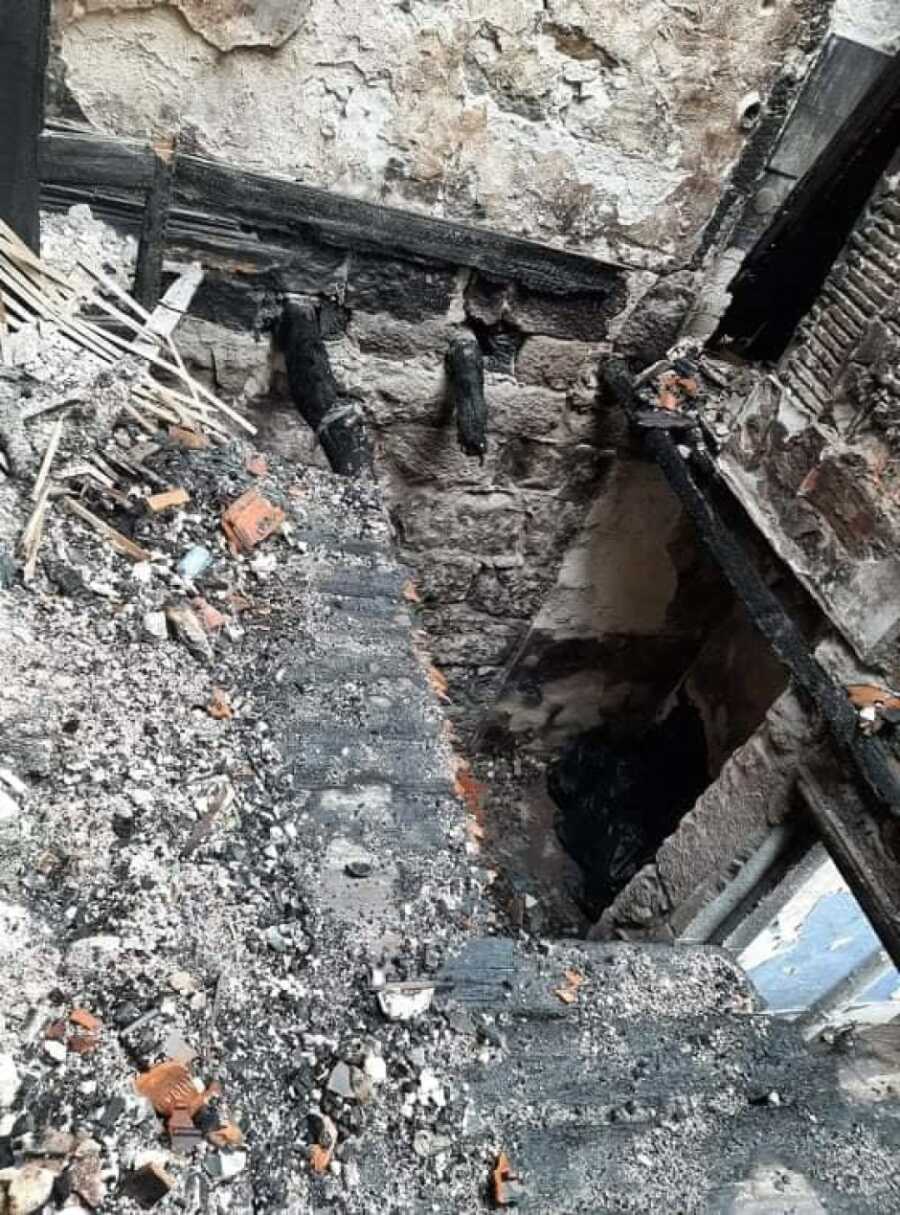 What challenges have you faced along this journey of supporting Adeline?
"The indifference. Every day, people passed by and did not offer her a helping hand. For years, too! Where was the respect you show to people who have worked hard all their lives?  We, however, were brought up to believe in good.
We noticed the indifference firsthand when we asked for people's help and they looked the other way or bluntly refused. And although we need material to rebuild just the basics of the home, donations aren't the only thing one can do to help. Time is just as precious! If you follow the page you are helping, too. Caring and sharing this story is also a form of philanthropy!"
What would you like others to know or take away from this story?
"That evil can be fought against. That an act of kindness is never wasted. That we never know how tomorrow will be and it might be us, one day, in desperate need to be heard. Adeline said she often felt invisible before she met us, but even in our darkest hours we never felt alone because we had our friends rooting for us, even with seas in between.
And,  most importantly, that good people always seem to find their way to one another."
What do you hope to achieve in the coming months?
"We really want to see Adeline returning home.
We never took many photos at first because we wanted to safeguard an already fragile Adeline and we are firm believers in doing good for goodness sake, not publicity. But how would people join if they didn't know what was going on? That was a mistake,  so we took our friend's advice and started documenting everything. We now have the report from the doctor when mom and daughter were burned,  we have the 'council can take your house' letters from the local government, the photos of the aftermath of the fire, and photos of the progress we were making.
Our hope is to rebuild just the bare minimum for Adeline to be back home with her daughter that is currently living on the street. If that is not possible,  our backup plan is to get enough followers to gain us sufficient visibility to ask the government for their compassion. We believe they should be looking for the culprit and preventing it from ever happening again.
With enough people joining us from construction companies and possibly donating materials little by little, just like our Legos, we could make a home out of 'bricks.' They might not be the same color, size, or material, but if they fit, together we can build a house out of love."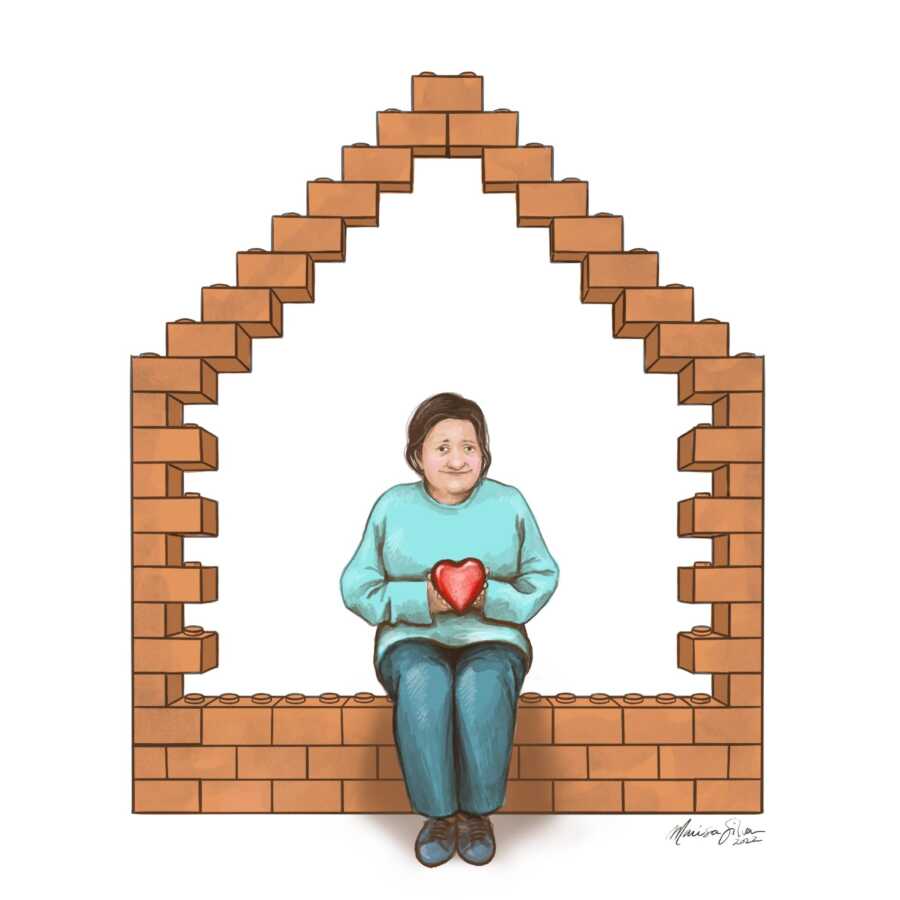 What final words can you say about the importance of kindness?
"It really does not cost anything, and yet it is the most meaningful, loveliest thing in the world. People normally think that kindness is this huge, gigantic gesture, but most times it is shown in the littlest things. Like caring for an 80-year-old you never met, following a page to encourage a group of kids, using up your time to help someone who fell into hard times, or staying behind in the war to save as many people as possible. With every single act of kindness, we pave our way into eternity and strengthen our souls."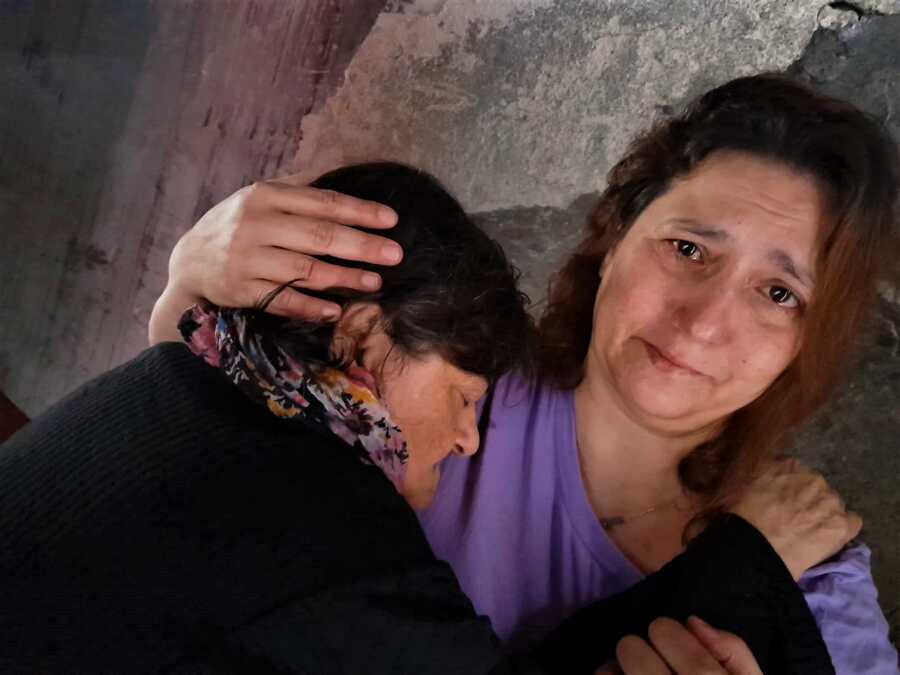 This story was submitted to Love What Matters by The Adeline Movement. You can follow this story on Instagram and Facebook. Donate to their GoFundMe here. Submit your own story here, and be sure to subscribe to our free email newsletter for our best stories, and YouTube for our best videos.
Read more about Adeline's story here:
'Do you need help?' I noticed a tiny lady struggling with heavy trash bags. I could tell she was afraid as I approached her.': Community rally to help elderly woman after multiple hate crimes
Read more about kindness:
'She began sobbing. 'No one has ever done anything like this.' Pregnant and hungry, she was living off leftover cheese.': Man shares act of kindness for homeless couple
'I noticed a man going through the garbage. 'Can I buy you something to eat?' I got out of my car, my heart hurting for him.': Man shares act of kindness for homeless man battling cancer
'I saw an elderly man with his walker at the corner. 'I'm trying to get to the 99-cent store 1.5 miles away.' His wife needed some chocolate bars.': Man shares act of kindness for 93-year-old man
Help us show compassion is contagious. SHARE this beautiful story on Facebook with friends and family.