"Life is unpredictable, painful, beautiful and everything in between and you can never be prepared for what it is going to throw at you. I first met Noel through a mutual friend at a restaurant in 2011. I was running late and happened to grab one of the last seats across the table from him. I never really believed in love at first sight, but there was something about him I just knew from the moment I saw him. It was a familiar feeling, like I was where I was supposed to be and that we had known each other forever.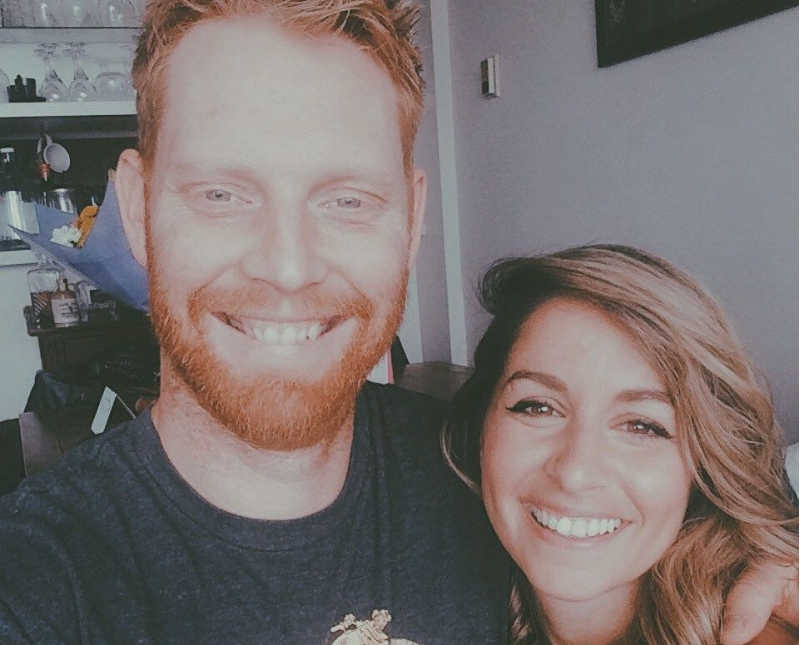 But that was Noel. He had such a great gift of making everyone he met feel like they were family. He was charming, loving, kind, witty and adventurous and lit up every room he walked in with his big presence. We all felt the same when we were around him. Special and always loved.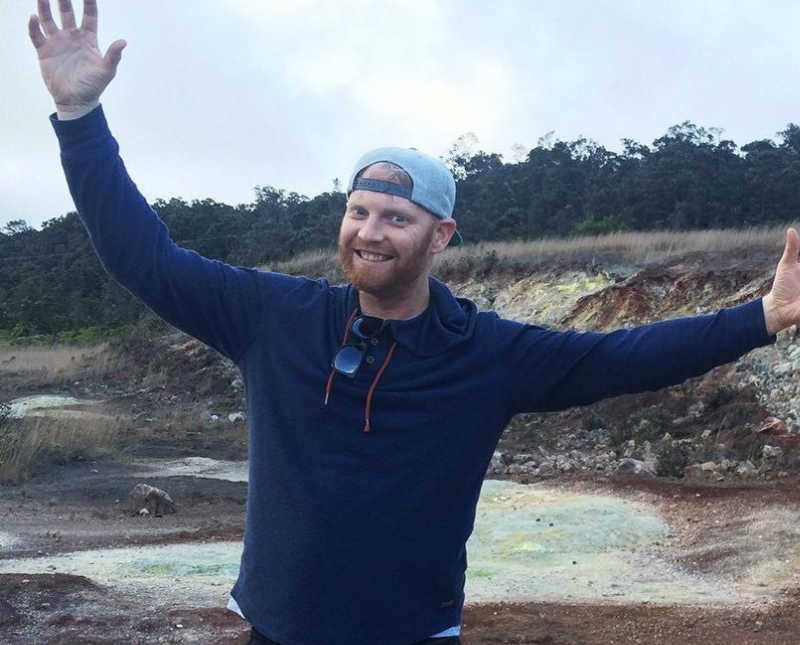 On our first date, I learned Noel loved to ride motorcycles and my eyes lit up! I had always wanted to learn to ride but my tiny frame had other plans. So we rode together, with me on the back and soon enough we were putting down miles through Canada, the United States, CostaRica and South America. Our life together seemed like one big motorcycle adventure.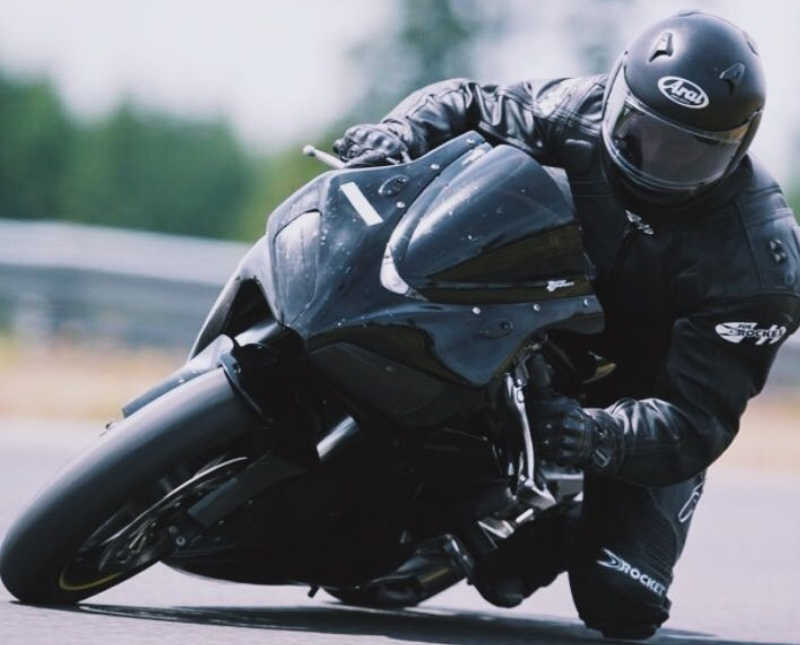 There was something so romantic about riding with Noel. Being on the open road, just the two of us, experiencing things you would never see otherwise. To me, it was the perfect date. Noel was a great rider. One of the best in his group.  He started to take his bike to the track to practice his speed, corners and getting his knee down. I never really worried about him when he was out there. He always checked in with a text 'Safe honey, love you!' Every time.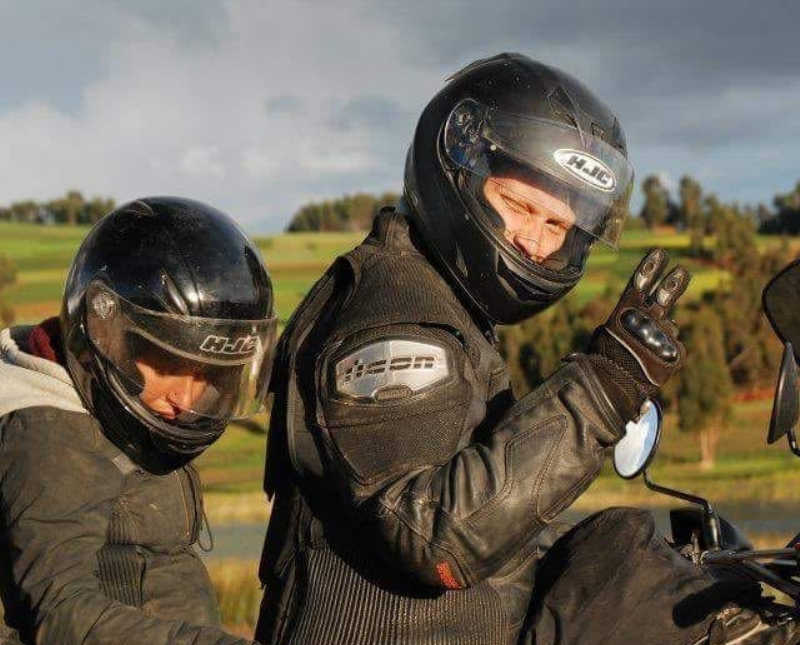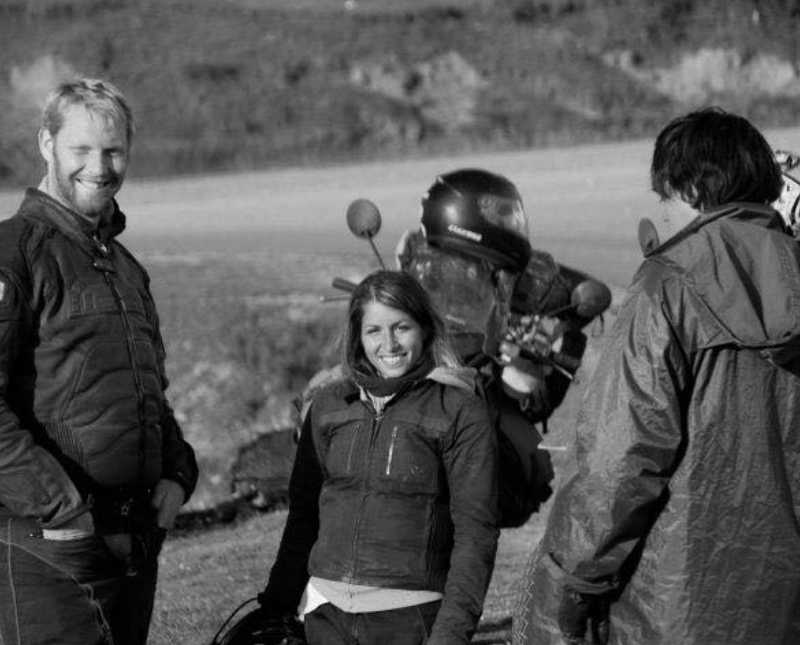 On September 5th, 2015, we filled his mom's backyard with all the people we loved for the perfect motorcycle themed wedding. It was the best night of our lives and we were excited to start the next chapter. More motorcycle adventures, a new home and children. On July 24th, 2016, I woke up to Noel kissing me on the cheek and whispering 'I love you' like he had been doing every day for the last 5 years of our relationship. I smiled and went back to sleep and he headed for his annual motorcycle trip with the boys to Washington, leaving me one last note 'I love you to the moon, see you tomorrow.'
But tomorrow never came. I had spent the day at the lake and as we started to pull away, my phone rang. It was one of Noel's friends. The friend that is supposed to call if anything bad were to happen. I answered with a laugh 'Hi, what happened now?' Thinking it would be a broken down bike or a speeding ticket. Instead I heard a shaky voice on the other end saying words that would forever change my life 'Paula, Noel was in an accident, he's dead.'
Everything went black and all I remember from that day are my screams and trying to convince someone to drive me to him. But they just kept repeating, it was too late. It's hard to explain the feeling of the next few days, months and even year that followed but it felt like I was not in my body. I was in such a deep shock. I remember the faces of friends and family coming to visit me as I sat there stunned, crying, and not being able to hold a conversation. I resigned from my job, barely got out of bed and in a way, prepared to die myself.
It was the darkest place I've ever been and it's hard to even write about. The trauma of that first year is something I wish I could forget.
Even though I wasn't with Noel when he died, the images of the accident replayed in my head as I tried to make sense of it. But there was no way to make sense of it. Like I said, he was a great rider and it seemed impossible that one day he was here and the next he was gone.
I was angry, heartbroken and in a daze and just like that, year one passed.
Year two was the loneliest I have every felt in my life and I felt the challenges of being a young widow. While all your friends are married and having kids, you are left wondering where you fit in now. Your social circle changes, the way you interact with others changes and as the shock wears off, the reality hits you that you have no choice but to start again.
So, I started small; I went back to work, started leaving my house more often, went to therapy and focused on trying to get my health back by eating and exercising. Year two was all about survival and learning to take care of myself. Although I had a big support network of wonderful friends and family, essentially, it was up to me to fight harder and keep going.
This summer will be three years since losing Noel and for the first time since he died, I am feeling a bit more hopeful for what is next. I never thought I would ever feel this way but here I am. I am finally starting to become the badass, brave woman Noel always believed me to be. Although, my grief has changed, the pain of losing him will always be there. You will always miss them, love them and wish that they were still part of your moments.
I still sometimes question why I am still here? Why him? But I may never know the answers.
All I know is we are only guaranteed today, and in the end all the matters is the way we lived and the way we loved."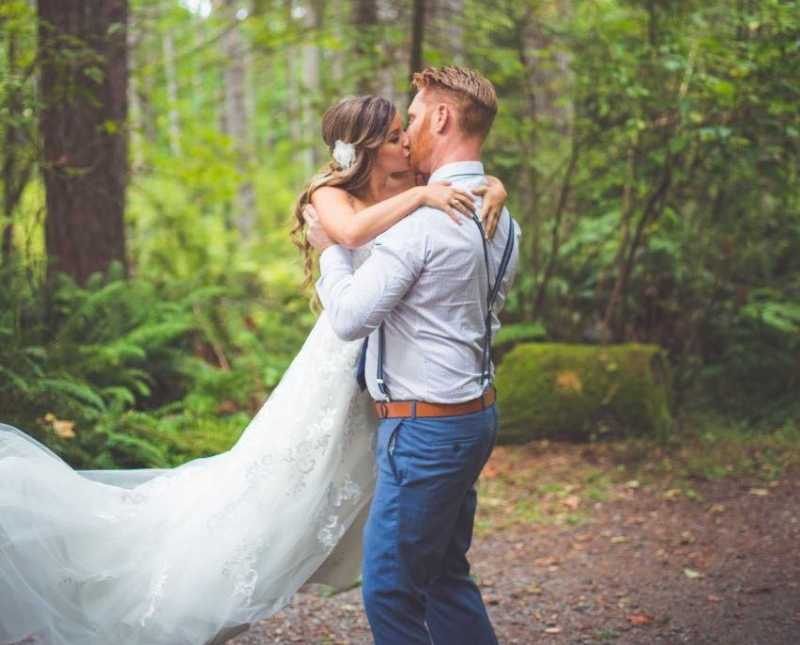 This story was submitted to Love What Matters by Paula Piper. Do you have a similar experience? We'd like to hear your important journey. Submit your own story here. Be sure to subscribe to our free email newsletter for our best stories, and YouTube for our best videos.
Read more stories like this: 
'Before the trooper could tell me the cause of the crash, I asked if my son was texting while driving. His response was, 'Yes ma'am.'
'7 years ago, Chase was taken from this Earth too early in a tragic car accident. Charlie was just 9 months old when his Daddy became an angel. I drove away crying. I couldn't understand it.'
'You said 'had,' I interrupted him. He looked at me and stuttered. He didn't correct himself.': Pregnant wife loses high school sweetheart in motorcycle accident, toddler son 'asks for Da-Da constantly'
SHARE this story on Facebook or Twitter to support those dealing with grief and loss.